Home » 10 Best Kitchen & Bathroom Remodeling Companies in Aurora, IL in 2022
10 Best Kitchen & Bathroom Remodeling Companies in Aurora, IL in 2022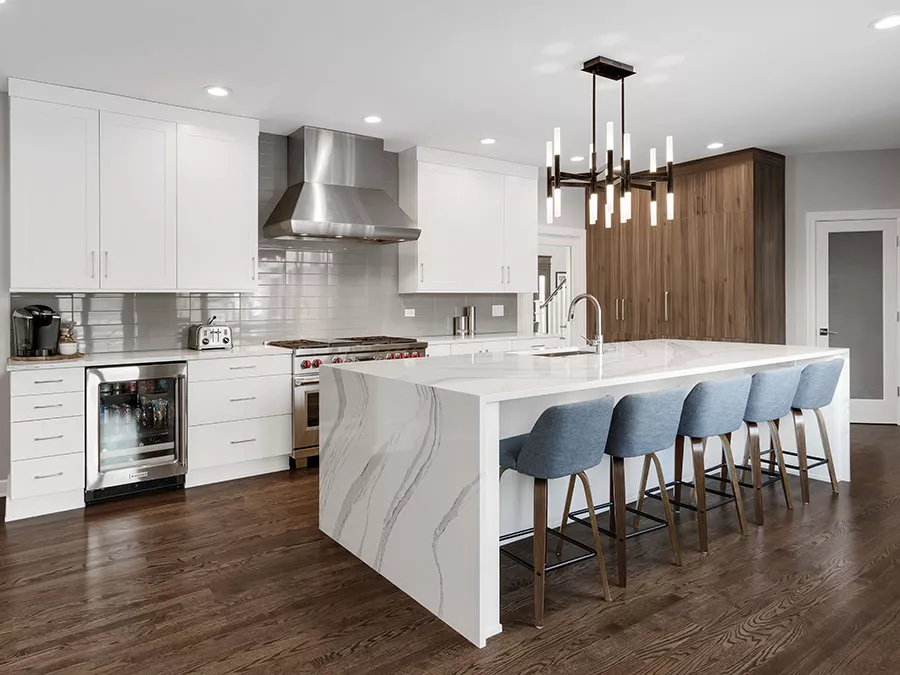 We want to make it easier for you when you search best kitchen remodeling or bathroom remodeling near me. So, we have gathered the best remodeling companies in Aurora,IL  for your convenience.
There are hundreds of kitchen and bathroom remodeling companies with some type of showrooms in the Greater Chicago area and over 23,000 freelance contractors, kitchen designers and bathroom designers.
It is not a good idea to get estimates from more than 5 contractors since all of them will have to visit your house to give you an estimate and/or probably meet you in their showroom to go over the kitchen design, bathroom design along with the estimate.
The kitchen and bathroom, being two of the most frequently visited spaces of a home, call for special attention. The way you style the interiors of these two spaces can make or break the look of your entire home. The redecoration of these spaces also involves a lot of effort and efficient budget planning. If you are new to the remodeling experience, it's crucial that you start your journey under the best remodeling companies in Aurora, IL.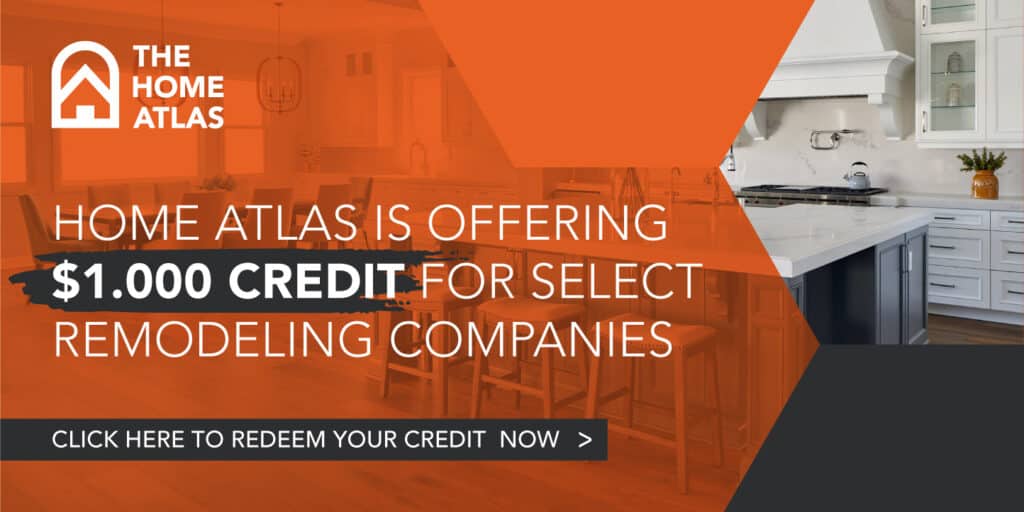 J&J Construction of Illinois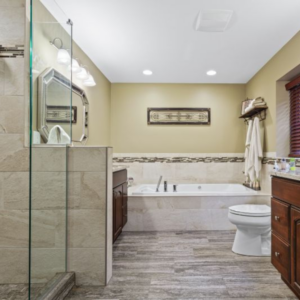 J&J Construction was set up in 1992 and serves the whole of Chicagoland region which includes Aurora, Western Chicago Suburbs, and 20 more areas. The company specializes in kitchen and bathroom remodeling, room additions, screen porches, and 3 seasoned rooms and sunrooms. They are recommended by Houzz and have won multiple awards such as the Big 50 Customer Service Excellence Awards, GuildMaster Award for Excellence in Customer Service, and more.
If you wish to get a free consultation for kitchen or bathroom remodeling, get in touch with the team today!
J&J Construction of Illinois Reviews
I now have 2 beautiful bathrooms that were finished on time in a professional manner, using high quality products. The production staff was great and so was the office staff. My husband and I were so overjoyed with the entire process that we hired J&J to remodel our kitchen and entire first floor.
Royal Contractors & Remodeling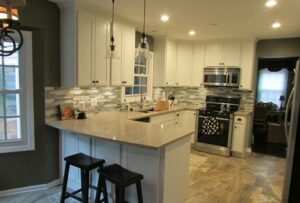 Located in Naperville, Royal Contractors & Remodeling offers premium bathroom, basement and kitchen remodeling services. They also provide services of flooring, electric,  painting as well as drywall. They are the receivers of Complaint Free Award and A+ rating by the Better Business Beaureau. The company has been a known name in the region for over 20 years and is strict on timelines.
Royal Contractors & Remodeling Reviews
Got the job completed early… Workers were very friendly and energetic… They repeatedly made sure that we were HAPPY with their work… Hard working yet caring… Would happily use them again for another project…
Sebring Design Build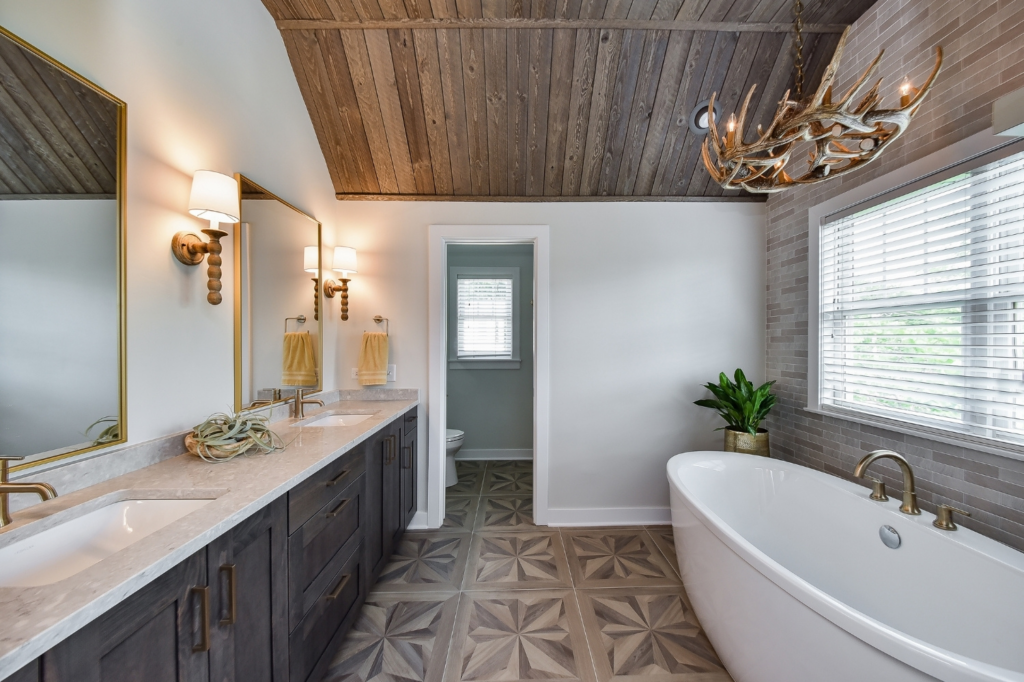 Bryan Sebring laid the foundation of Sebrig Design Build in 1999 to offer end-to-end redomeling services with a focus on kitchens, bathrooms, and basements along with home additions and building. They serve the regions of Chicago Suburbs and Nashville Suburbs. The company has received numerous awards such as the Qualified Remodeler Awards, Chrysalis Awards along with getting featured in HFTV, Remodeling Big 50 amongst others.
Sebring Design Build Reviews
Bryan is professional, courteous, and personable…
…The finished product was exactly what we envisioned, and we couldn't be happier with our decision to go with Sebring. My wife and I will assuredly use Sebring again for future project(s) and they will be the first company recommended to our friends and family.
Fox River Cabinets & Remodeling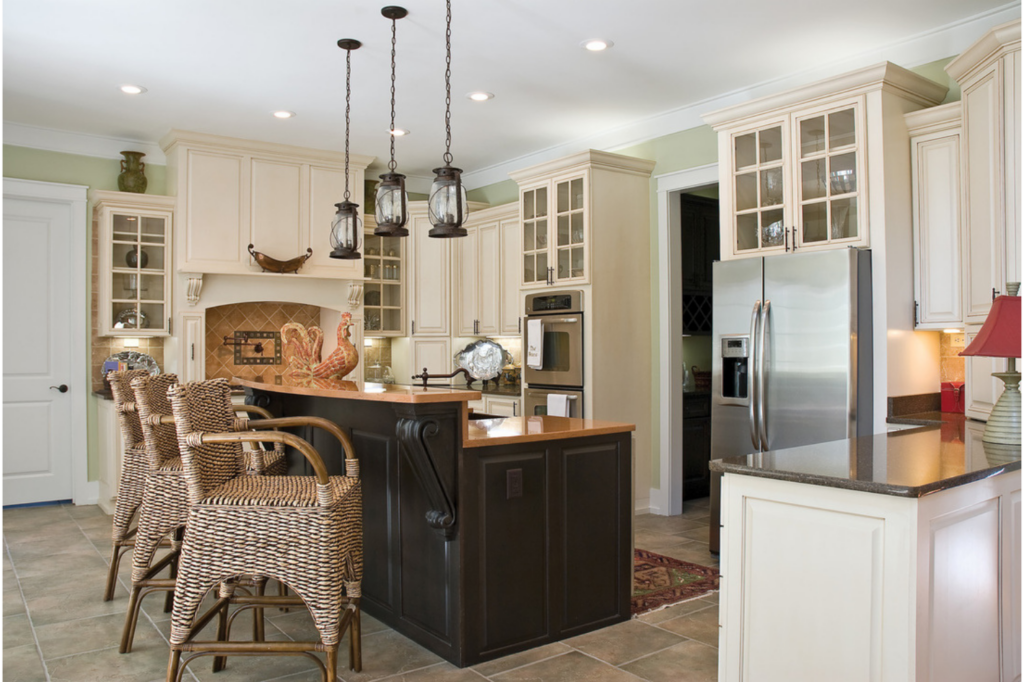 Have a kitchen design on your mind? Share it with the team at Fox River Cabinets & Remodeling and watch it materialize before your eyes. They serve the areas of Naperville, Lisle, Wheaton, Aurora, Downers Grove, Burr Ridge, Hinsdale, Willowbrook, Dairen, and Woodridge. Fox River does not just help with the design planning but also with the product selection. The company believes in creating spaces that are accessible and reflective of their owner's persona.
Fox River Cabinets & Remodeling Reviews
We updated a full bath and are very happy with the results. Jeff, Sal and Mike were responsive to our needs and desires. Other companies wanted to do more work than we wanted done at a much higher cost. Jeff listened to our vision of the project and worked within our project budget. He researched options for fixtures to meet our desires. Our project went smoothly without any surprises or glitches. We will turn to Jeff for our future projects. Thanks for a job well done!
Boardwalk Homes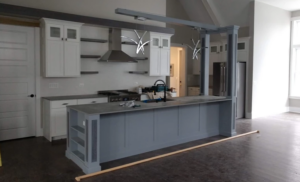 Boardwalk Homes is an established name in Illinois when it comes to specialized remodeling of kitchens and bathrooms. Along with that, they are also proud service providers of basement remodeling, finish carpentry, custom cabinets, exterior remodeling, home styling, and trim installations.
Serving clients for a quarter of a century now, the company is still going strong, thanks to its remarkable customer service and product quality. You can schedule an appointment with the team that is readily available to offer you a free quote and consultation. 
Boardwalk Homes Reviews
You can't go wrong with Boardwalk Homes. Steve and his team were amazing. The estimate was spot-on; there were no surprises. The crew showed up every day when they said they would. They cleaned up every day before they left (vacuuming and wiping all the dust away). Steve went with us to pick out cabinets and granite, etc. and his advice was great. They did the whole thing in three weeks. I won't use anyone else for my next project!
Team Torres Home Services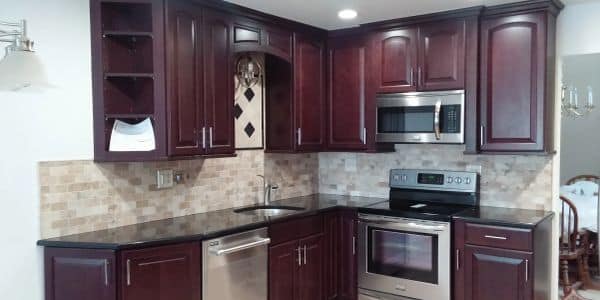 One of the best remodeling companies in Aurora, IL, Team Torres Home Services has been charming clients with its cost-effective remodeling solutions since its inception in 2003. Located in Oswego, IL, this team strives to exceed expectations by keeping up with the latest trends in kitchen and bathroom design while also recreating the old-world charm. They also specialize in basement remodels, and handyman services such as roofing, siding, gutters, electrical, plumbing, drywall, painting, concrete paving, landscaping, installation of windows, doors, tiles, etc.
Team Torres Home Services Reviews
Outstanding work! Great communication, attention to detail, friendly contractors, able to start project within a couple of weeks and met our deadline. Josh runs a great business! Will definitely use again for future projects. Thanks Team Torres!
JRW Remodeling & Handyman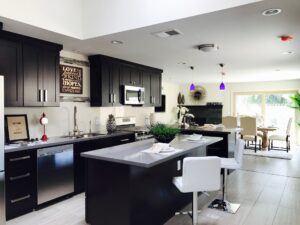 A family-run business, JRW Remodeling & Handyman has been in the market for over 10 years. From cabinet replacements to full-range remodeling, the company is a one-stop solution for all your renovation needs. To get a free quote and no-obligation consultation, give the team a call today!
JRW Remodeling & Handyman Reviews
Joel and his team are professional, respectful, knowledgeable, and detailed oriented. I had faith in him and his team from the beginning. He has done numerous projects for us, including full kitchen remodel, install new doors and trim, repaired and stained our deck. They are fast and reasonably priced. They are considerate and always leave the house clean and tidy after their work. Couldn't be happier with their superb service!
The Kitchen Master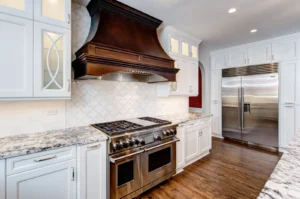 Being family-operated, The Kitchen Master understands the core essence of a family home and aspires to materialize the same through exceptional bathroom and kitchen remodeling services. With a 4000 sq foot state of the art studio at Naperville, Illinois, they serve the home owners of the following regions – Aurora, Bartlett, Batavia, Bloomingdale, and 39 other areas in and around Illinois. They have been awarded 2021 Best of Houzz Winner, GuildMaster Award for Service Excellence and more. They are one of the best remodeling companies in Aurora, IL.
The Kitchen Master Reviews
Our Kitchen Master designer took time to listen to our ideas, and then added his professional expertise and vision. Following his advice, we decided to "open up" the main floor with some structural changes and rehab the kitchen and bathroom. We could not be more…
S&G Custom Homes & Remodeling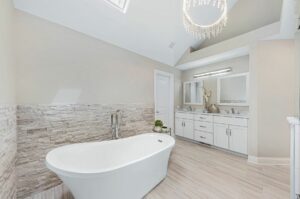 S&G Custom Homes & Remodeling brings 20 years of experience to the table and its long-standing presence is proof of its premium services. They are based out of Plainfield and serve in and around the Naperville region. The process starts with a face-to-face consultation where you can share your vision. After the renovation is done, the team goes the extra mile to provide a full post-renovation inspection. They are one of the remodeling companies in Aurora that you must reach out to.
S&G Custom Homes & Remodeling Reviews
We have used S&G Custom Homes for 4 major remodel projects at our house they finished our basement did a bathroom and kitchen remodel and fished an attic room. The quality and attention to detail is the best we highly recommend them.
Reliable Home Improvement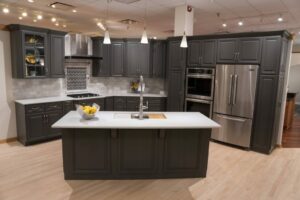 A BBB accredited company, Reliable Home Improvement has a reputation for transforming livable spaces into works of art. If you wish to turn your dream kitchen or bath into reality, this is where you need to head over. They also provide basement remodels, home additions and others. The seasoned professionals working at this firm will ensure that you get the best of kitchen and bathroom remodeling for your space. 
Reliable Home Improvement Reviews
Having built two houses and remodeled 3 kitchens in the past, our experience with your company was by far the most professional, pleasing experience we have had in construction and remodeling. It is refreshing to know that firms such as yours are around. We wish we had known Reliable 20 years ago.