Home » 2021 Kitchen Trends: Everything That You Must Know
2021 Kitchen Trends: Everything That You Must Know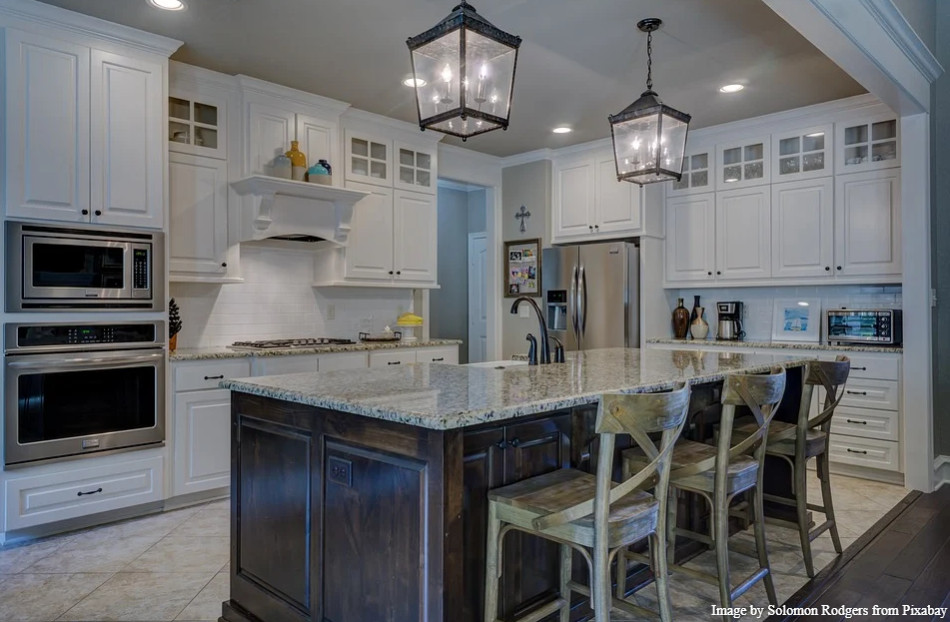 With the new year come the new rages. Every year brings unique, and the latest styles that may include a stylish kitchen backsplash, a new color palette, or some material preference; the possibilities are endless. We have covered some of the most amazing kitchen trends set to take the center in 2021.
The designers and experts have come up with some fantastic 2021 kitchen trends that make the investment completely worth it. We know how tiresome and expensive a kitchen remodeling project can get. But with a fresh new look for this essential part of the house, it is worth going through all of that. 
Investing in your kitchen is valuable while you are living in it and when you want to sell it. A kitchen remodel can increase the resale cost of your house considerably, so keeping your kitchen trendy does nothing but good!
Your kitchen is the soul of your home, and it honestly deserves a makeover. And therefore, you need to keep it up-to-date. A modern home with a dull, outdated kitchen is a mood killer. So take a look at these sleek and stylish 2021 kitchen trends and get inspired!
Keep it Compact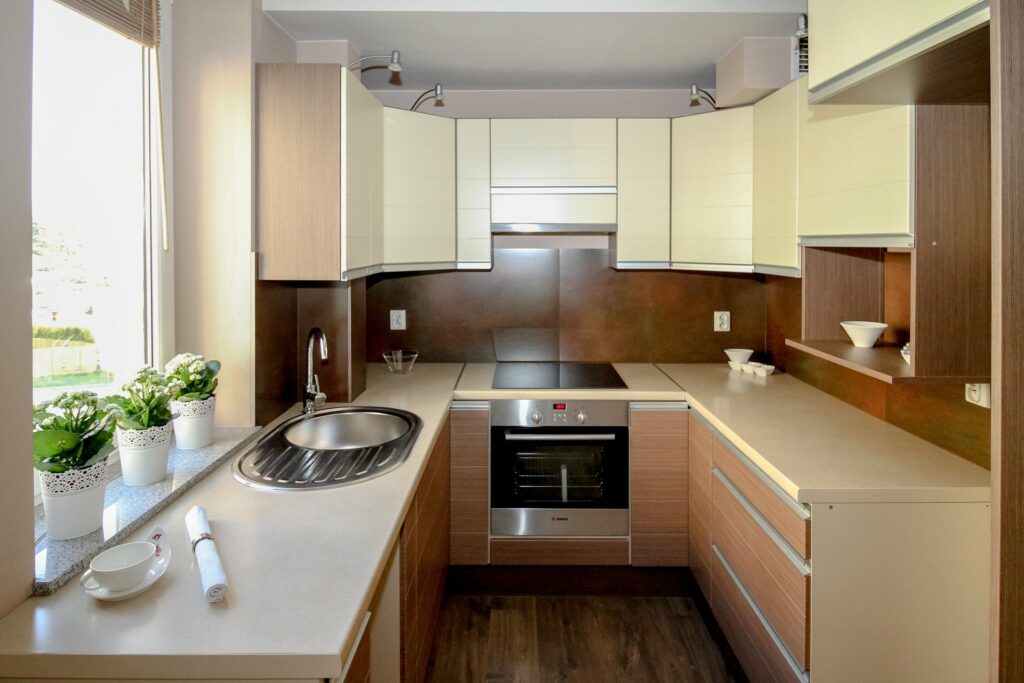 It is essential that you keep it compact if your kitchen lacks square footage. The key to a good looking kitchen is minimum clutter, maximum efficiency.
When your kitchen is not as big as you want it to be, you must keep up the spirit and utilize every inch of it. Tall wall units and a row of kitchen cabinets along one wall is a great way to open up space in a narrow kitchen and ensure that you feel less cramped in there. 
If you wish to go for a kitchen island or a breakfast bar, you can surely do so without any second thoughts. Just make sure that you pick an island that is sleek and not big and broad to cover up the whole kitchen space. A floating island would be the best option for a small kitchen.
Darker Surface, Lighter Surroundings
Gone are the days when kitchen surfaces preferred lighter colors and matching walls. This is the time to turn your surfaces into a darker tone. This darker surface trend has recently emerged, and we expect it to make it big in 2021.
To create the look of luxury and style, we have paired dark-toned kitchen countertops and vanities with lighter furniture or even some pops of colors. These color coordinations are suitable for any room, apart from the kitchen. Colors such as black, dark green, and dark grey make the room exceptionally inviting when you apply them to the backsplashes, countertop, and floors, and pair them up with lighter, textured wood to give your kitchen a rustic look.
Keep it Simple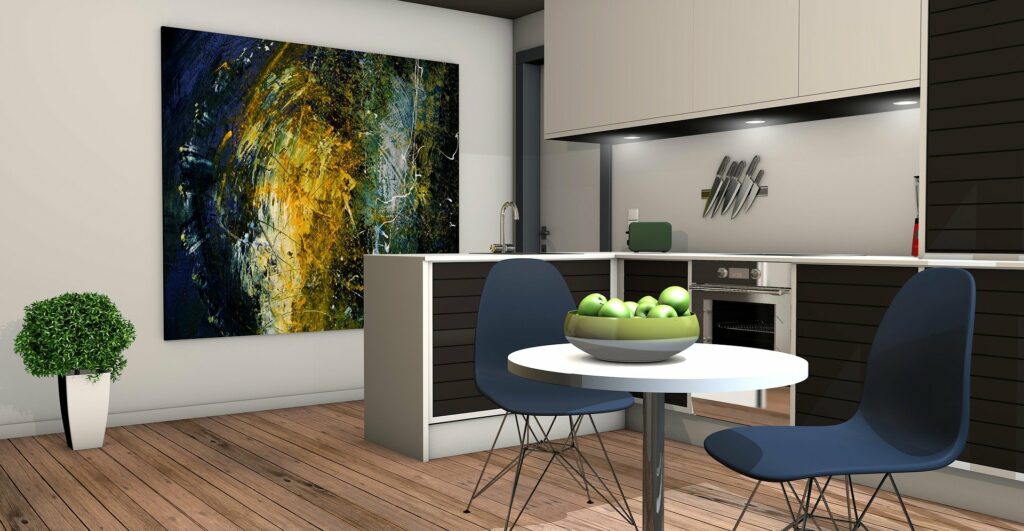 The modern age requires modern solutions. The experts have recently started emphasizing the importance of simplicity and minimalism. Having a minimalist household is a crucial way to give it a sophisticated contemporary look, which is relatively easy to achieve. These streamlined kitchens have a practical approach and are sure to make big in the 2021 kitchen trends.
The main factor in a minimalist kitchen is to use materials that are high-quality and functional. Integrated appliances and well thought of storage solutions is the best way to keep up with this simple, smooth look and not disrupt your kitchen. You can update your existing kitchen without going through an entire overhauling remodeling project and give it the sleek minimalist look easily if you think practically.
Two-Toned Kitchen
The time to match your kitchen appliances and décor is gone. Here comes the era when the color combination is vital. A blending of colors on your kitchen cabinetry is set to soar and is already reaching great popularity. Kitchens in the past hoped to go for aesthetic looks, which has not changed now either. Only a new twist is added to it. 
Blending colors in a room can change the whole mood of the room, depending on what colors you choose. Darker units combined with a lighter background give your kitchen the character that it needs. And it does not end here. Along with the two-toned colors, it is time to explore different textures such as sleek laminate, wood grains, and matt finishes on your cabinetry.
Tones of forest green and emerald have recently made it big. For a dramatic and luxurious kitchen look, opt for a deep, forest green cabinetry paired with a white countertop, wooden flooring, smoky glass, and soft metallics. The marble countertop and brass hanging lights will help soften the dark hues in the kitchen.
Au Naturale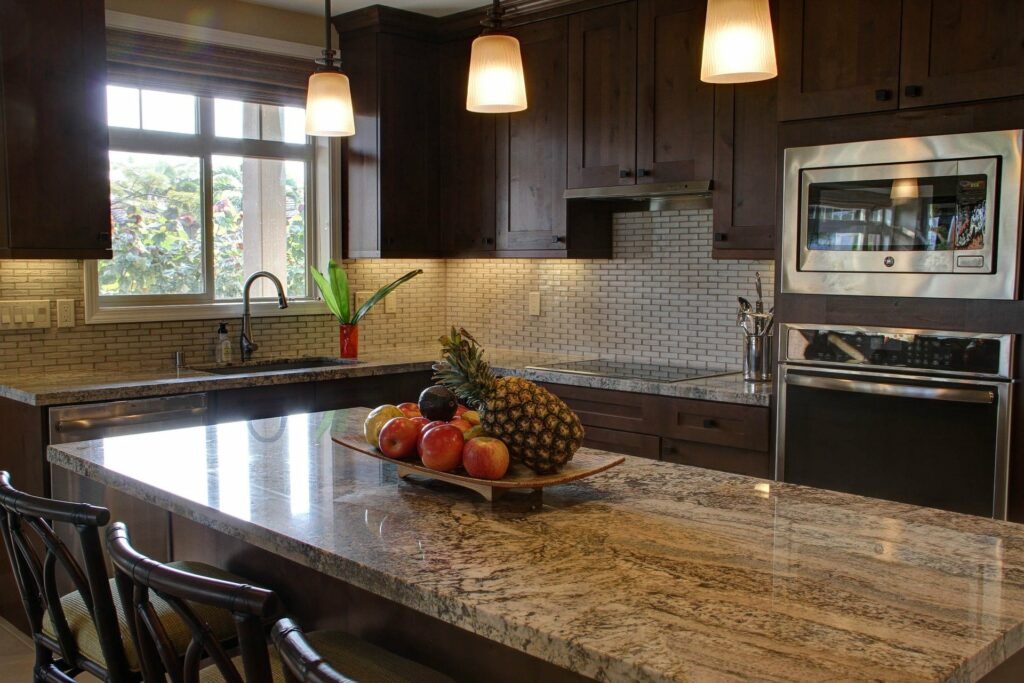 The materials you use in a kitchen play an essential role in giving it the character and personality that it must have. In today's day and age, homeowners go for a sense of comfort and elegance for their kitchen look. 
In the upcoming year, designers are aiming to bring life to the kitchens. They strive for this by adding kitchen materials that bring nature within the household and give it a soul. Natural stone and wooden texture added in the kitchen through flooring and countertops provide warmth to the kitchen. And that is what we envision for the new year.
Storage Space
Another one of the 2021 kitchen trends is to manage your kitchen storage space the new way. Concealed and well-placed storage is the key to a modern, aesthetic kitchen. A modern kitchen includes not just built-in cabinetry but also has space for open floating wall shelving. Open planning looks excellent in larger layouts. Wooden shelving, paired with marble cabinetry, white walls, and darker flooring, gives a very organic and bistro-like feel. Mixed textures are sure to provide an eclectic feel to your kitchen. Integrated butcher blocks and wooden overhead pot racks are also going to resurface in the year 2021.