Home » 11 Best Kitchen & Bathroom Remodeling Companies in Tinley Park, IL in 2022
11 Best Kitchen & Bathroom Remodeling Companies in Tinley Park, IL in 2022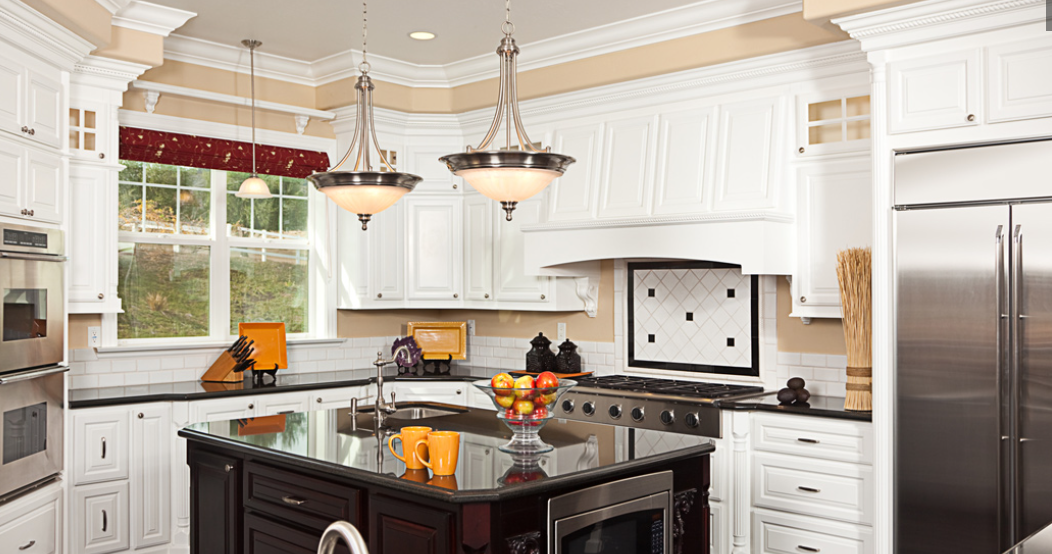 Are you planning to remodel or upgrade the interiors of your home or office? The thought of office or home remodeling seems overwhelming for all. And to find an expert for the job is another painful ordeal. It requires extensive research to find the best remodeling companies in Tinley Park, IL, and get the work done within your budget.  
In today's day and age, where numerous companies provide remodeling services, it can get confusing to find a reliable professional. The increasing number of online and offline scams duping people is another concern. Worry not, as we are here to help you out in this case. 
If you are a resident of Tinley Park, Illinois, and looking for someone who can revamp your place as per your taste, then you have come to the right place. We have curated the perfect list of the 11 best remodeling companies in Tinley Park, IL. 
1st American Builders Of Chicago Inc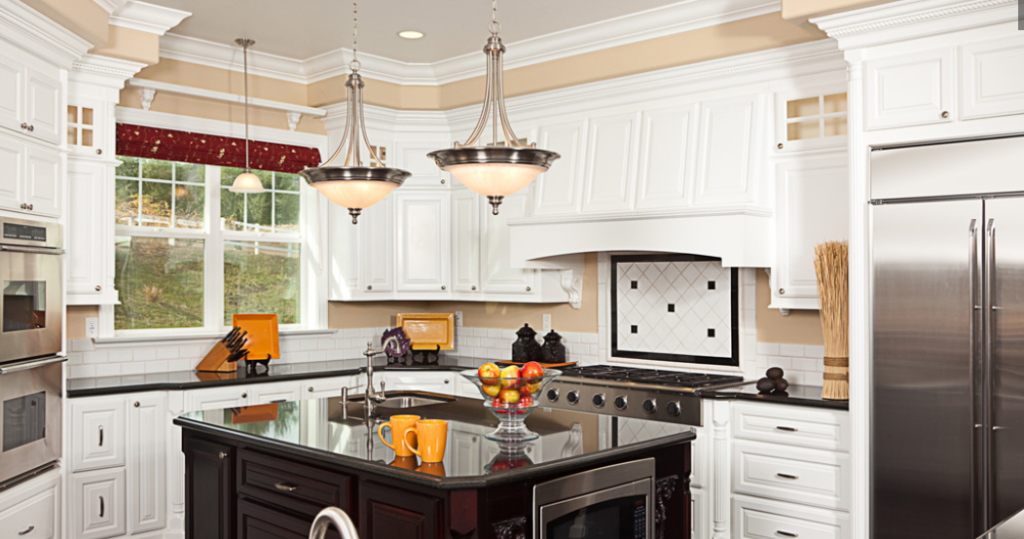 The 1st American Builders Of Chicago Inc. started back in the 60s and is one of the region's leading home decor and remodeling companies. The company serves the residents of Greater Chicago including Tinley Park, City South, City Central, and South Chicago. They offer a wide range of services – kitchen remodeling, bathroom remodeling, additions, basement work, fireplace work, roofing, masonry, and fire and water damage restoration. The company is fully insured, licensed, and bonded. They provide financing at low-interest rates, special discounts for seniors and military personnel. This remodeling company is a proud member of the National Association Of The Remodeling Industry.
1st American Builders Of Chicago Inc Reviews
The replacement  of my counter tops in the kitchen from formica to granite is so stunningly beautiful ( like night & day ) and  that's including replacing the vanity tops with granite in both bathrooms ( plus new sinks & faucets in the kitchen and bathrooms ) and that the work was done so excellently , that i would recommend 1st American to everyone !
Tinley Park Home Remodeling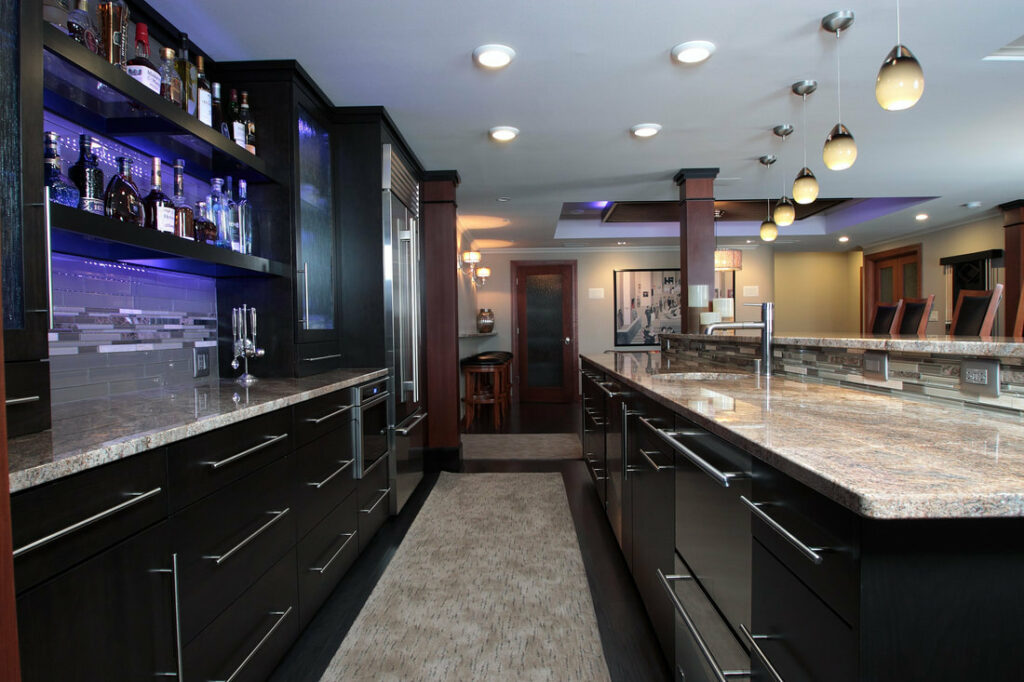 Tinley Park Home Remodeling is an insured, licensed, and bonded home remodeling company in Tinley Park. They also serve other areas like Orland Park, Midlothian, Oak Forest, Frankfort, and the nearby regions. Their services include kitchen remodeling, bathroom remodeling flooring,  paintwork, cabinetry, tiling work. With 15 years of experience, the company has grabbed recognitions like Best Home Remodeling Company in Cook County, Most Affordable Home Remodeling in Tinley Park, Most Trusted Remodeler in Tinley Park. 
Tinley Park Home Remodeling Reviews
Tinley Park Home Remodeling company was amazing. They took care of everything. It was professional and made the clean-up of the basement with water damage worry free. They eased my mind and always kept their word, they were always on time. I would highly recommend them.
Renovatio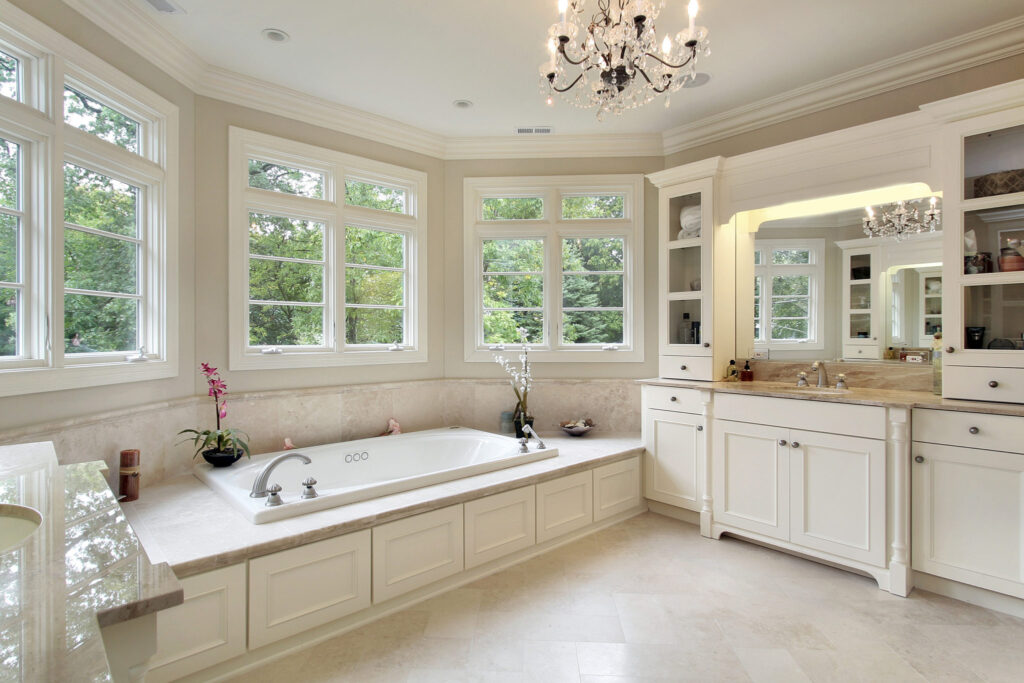 Renovatio is considered one of the finest home remodeling companies based in Tinley Park, IL. They provide the best kitchen remodeling contractors and serve the residents of the Greater Chicago area, including Tinley Park. The company's services include kitchen and bathroom remodeling, interior painting, basement work, etc. The best part is, you get to avail the services at a very affordable price. Contact them today for a free consultation.  
Renovatio Reviews
As I'm sure it has for many, COVID has changed a lot about the way we live our lives. Lovers of gourmet food and fine dining, we were accustomed to dining out frequently. Having to avoid that exposure sparked an interest in us to create similar experiences at home. Our sad little kitchen just was not up to it. Enter Renovatio and the specialized kitchen worthy of our newly acquired culinary skills.
Construction Concepts of Illinois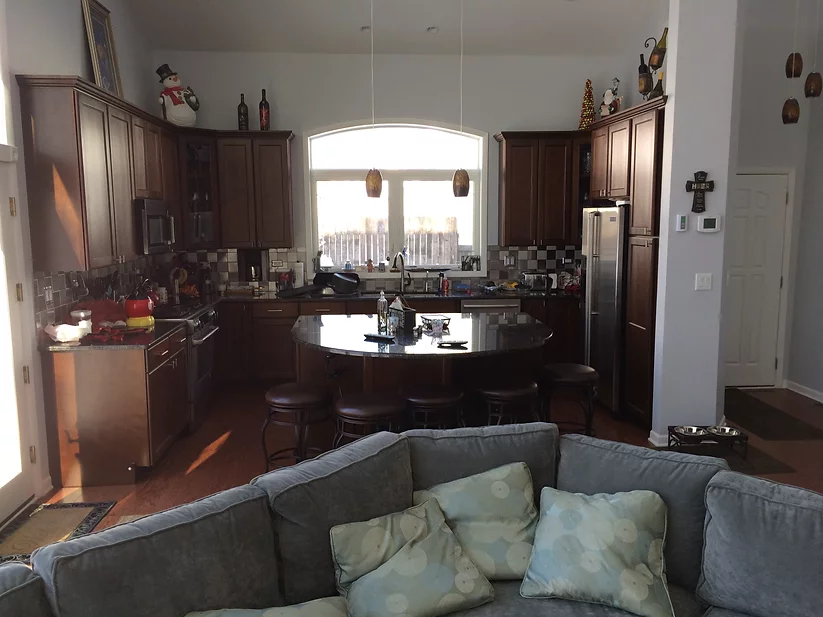 Construction Concepts of Illinois is a general contractor and remodeling company, located in Tinley Park, IL. Their services include custom kitchen build and remodeling, bathroom remodeling, basement rework, snow removal, mold remediation etc. They undertake all sorts of residential, industrial, and commercial projects in the Northern Illinois and Northwest Indiana region. 
Want a customized kitchen design or brighten up your basement? Construction concepts will get you the revamped look with their team of experienced professionals. 
Construction Concepts of Illinois Reviews
In 2013, Construction Concepts built an amazing addition to our very small house and more than doubled the size. The crew build an addition to the back of the house, added a bathroom and a bedroom, and remodeled the existing bathroom. They also supervised the installation of a new heating and air conditioning system and a sprinkler system. We could not be happier with the end result. The team was very helpful when we had to make some last minute decisions that could have made us go way over budget. The project was done on time and did not go over budget. The crew is trustworthy and very helpful as well (we lived in the house during most of the construction). They were very respectful of our space and privacy during the construction. I would not hesitate to use Construction Concept of Illinois for future projects.
Kitchen Tune-Up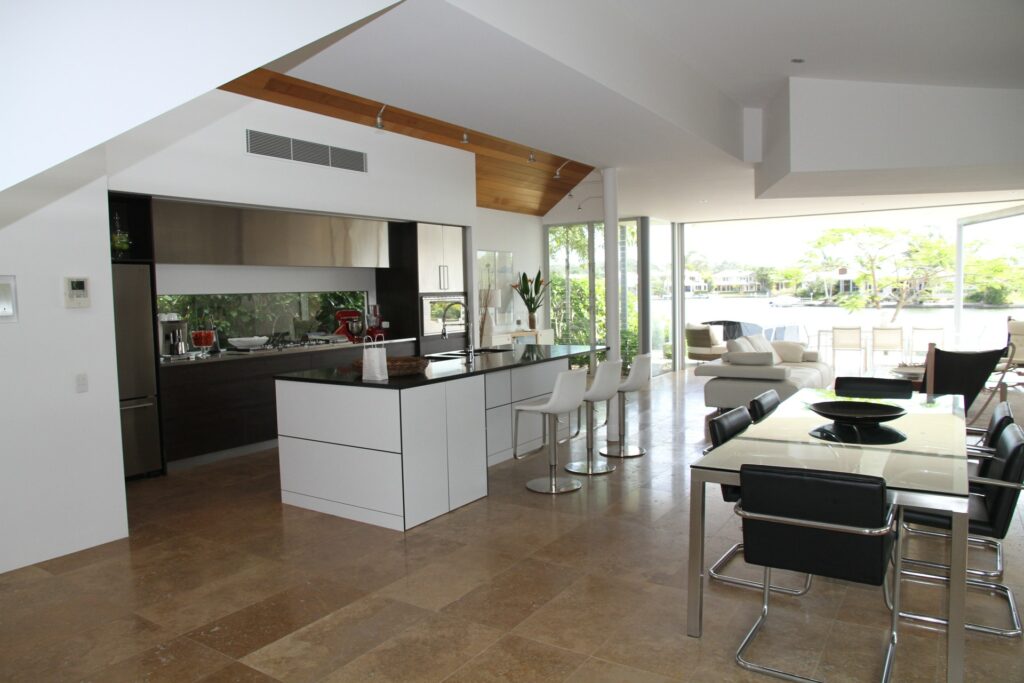 Located in Tinley Park, Kitchen Tune-Up is a well-known kitchen remodeling company. Founded in 1988, they have been delivering services in Lockport, Orland Park, Homer Glen, Frankfort, etc.  They offer five different ways to redo your kitchen area with investment packages that suit you best. The company, on average, charges $99 – $249 a month for services of a kitchen rework, cabinet painting, customized cabinets, cabinet refacing and redooring. To get started, contact them today to get a free consultation to get an idea of their work. 
Kitchen Tune-Up Reviews
Kitchen Tune-Up Tinley Park, IL will provide a high quality, reliable and responsive home improvement service to the local community and a safe, stable work environment for our employees that allows them to grow and provide for their families. Our goal is to exceed our client's expectations.
A2Z Construction Contractors Inc.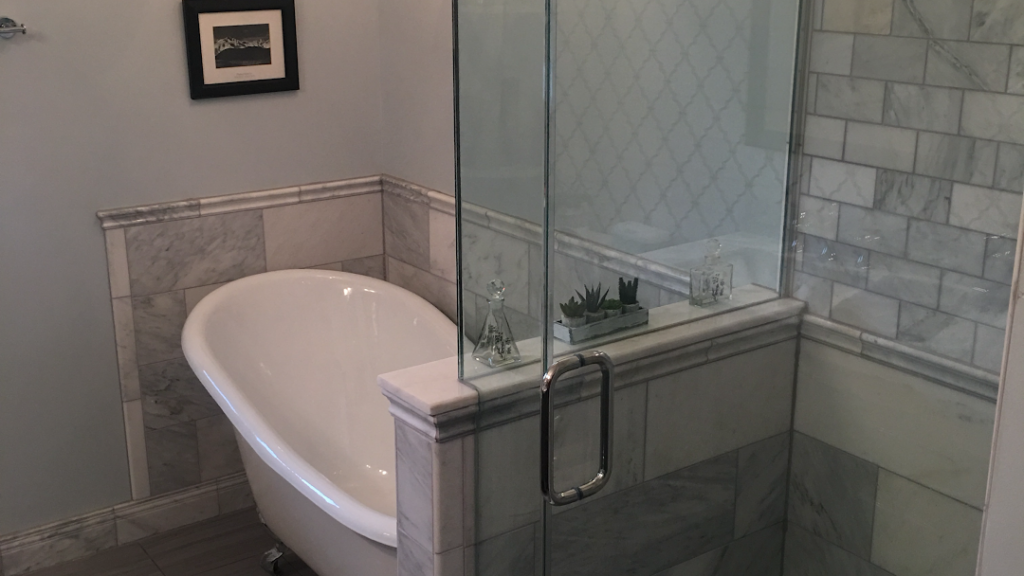 A2Z Construction Contractors Inc. is a remodeling company worth mentioning in this list. It is located in Tinley Park. This company provides services like drywall work, kitchen remodeling, rectifying destructive ventilation issues, carpentry, disinfectant cleaning of houses and buildings. They also offer special discounts from time to time.
A2Z Construction Contractors Inc. Reviews
A2Z took my outdated bathroom and brought it into the 21ST century. They took care of everything from the tear down to plumbing to tile to paint. A2Z took my ideas and made them reality, thank you and great job!
Carpenters GC, LLC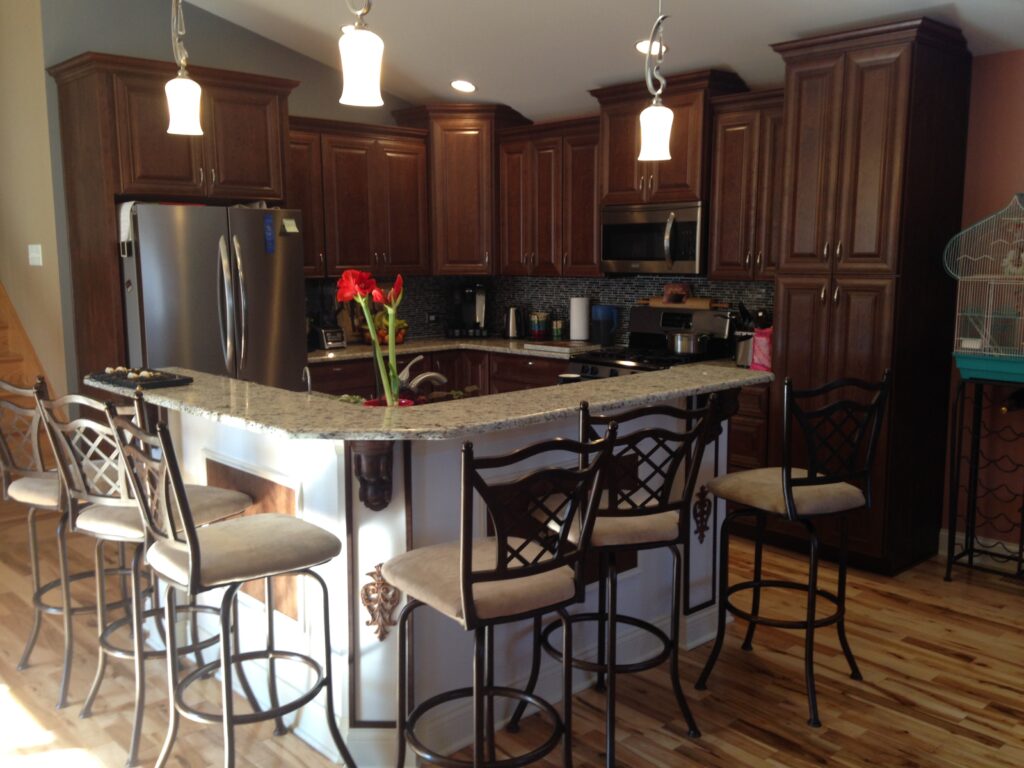 Carpenters GC, LLC
is yet another famous remodeling company, an absolute favorite of Tinley Park residents. They offer regular remodeling services for the interior of your home and kitchen space. They also provide renovation services to redo decks or patios, office spaces, and any other repairing and carpentry requirements.
Carpenters GC, LLC  Reviews
We have worked with Carpenters GC, LLC on a few projects over the years. The latest was the replacement of our living room ceiling after my daughter was experimenting with plumbing in the upstairs bathroom. They were quick to respond, gave us a reasonable estimate for the work, started the work quickly (as I was obsessing about the possibility of mold growth), worked as cleanly as possible, removed all of the construction debris, painted, and did a final clean and reset of the room within a week's time. My biggest fear in posting this review is that now all of you will want to hire them for your jobs which will make it harder for me to get my stuff done. In short, they are professional, considerate, fair, and very easy to work with.
R. Brouwer Construction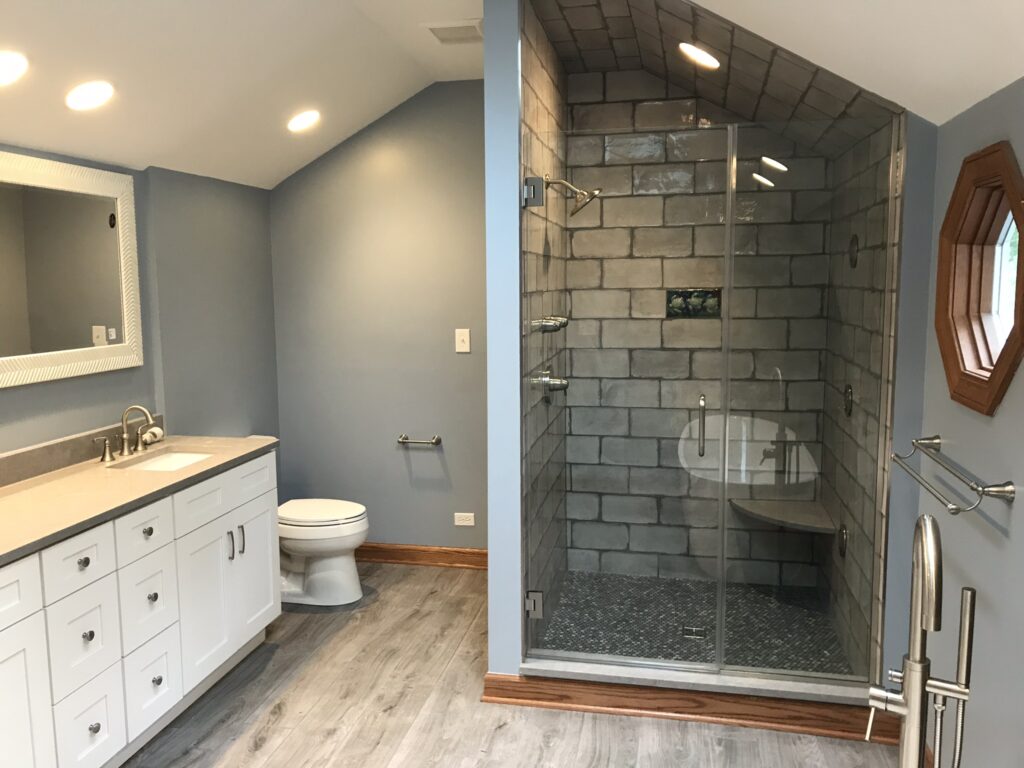 Brouwer Construction is one of the most trusted remodeling and construction companies. They provide quality home improvement and new construction services in the residential and commercial sectors. They have been offering their services to the residents of Orland Park and Tinley Park of Illinois since 1978. And they do everything from installing floors, kitchen, and bathroom remodeling to room additions.
R. Brouwer Construction Reviews
Our bathroom had a few cracked tiles so we had Jon come out and fix them. He continued to work with us after we decided to update the entire master bath and more. The project had many special features and finishes and still was accomplished on time. R. Brouwer took care of all the work and we couldn't be more pleased.
Peak Construction & Remod
eling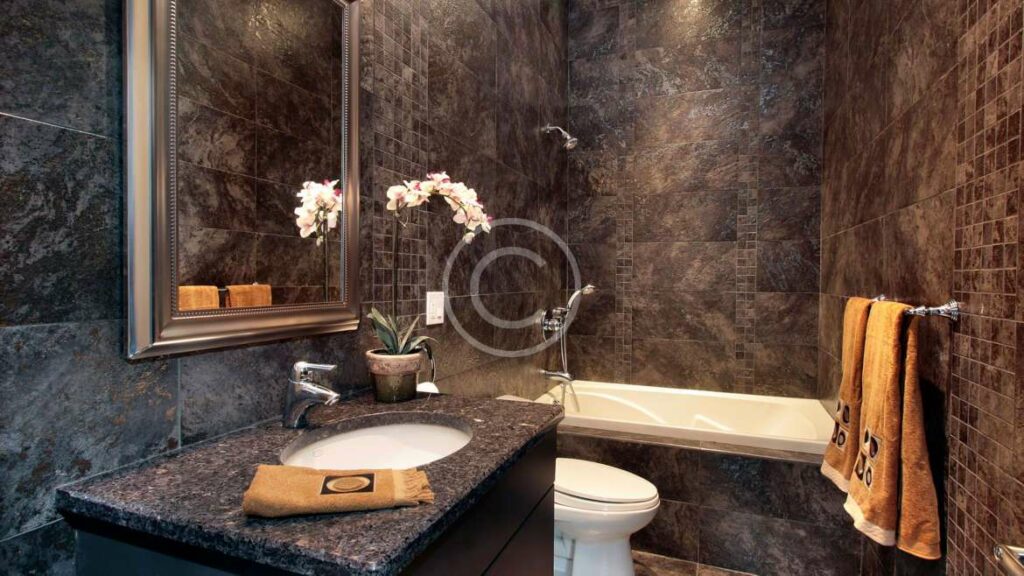 Peak Construction & Remodeling is a construction and remodeling company in Orland Park, IL. Their service areas are Tinley Park, Hinsdale, Oak Brook, Burr Ridge, Elmhurst, Lincoln Park, Wicker Park etc. They have been delivering quality services like kitchen, basement, and bathroom remodeling, paintwork for the last 50 years now. From transforming a dingy basement to revamping your office or home space, Peak construction also helps with designing and budget planning.  The company has affiliations with brands like House Design Studio, Art Bureau, Architect Design Bureau. 
Peak Construction & Remodeling Reviews
I have hired Peak Construction & Remodeling for many jobs over the years from bathroom remodels to full home renovations. Every time the project has come out better than expected. The quality of work that Joe's guys perform are the best in the industry. They are very clean and professional on the job site at all times. I would highly recommend hiring Peak Construction & Remodeling.
Best Deal Remodeling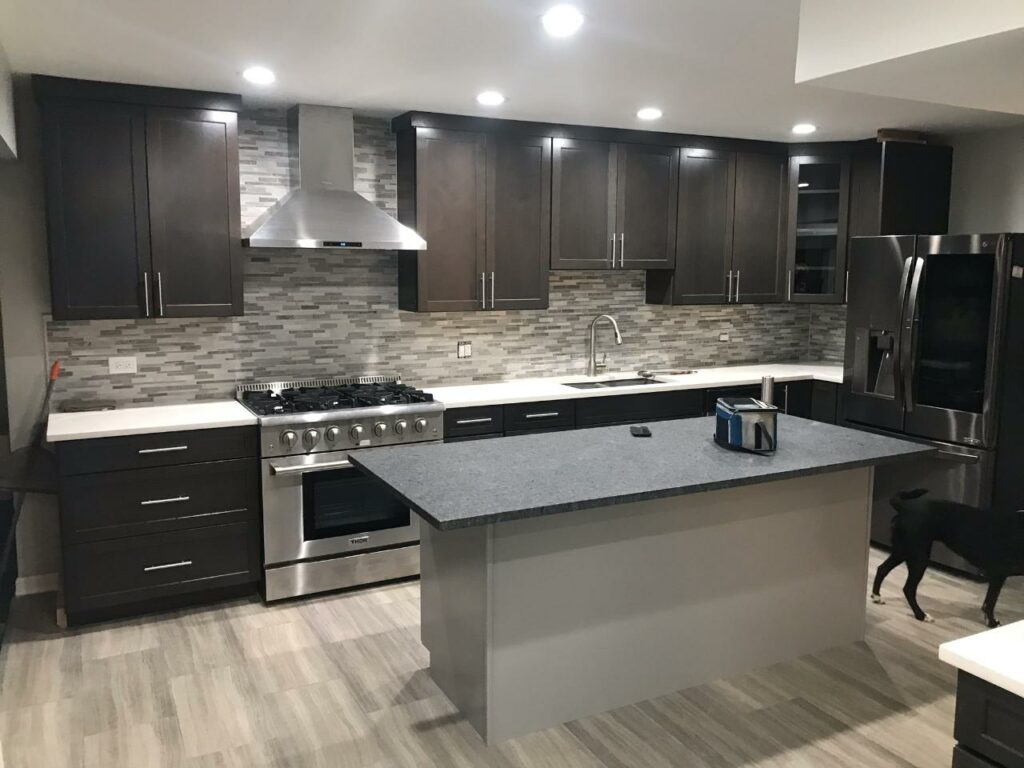 Looking for professionals for a kitchen upgrade, bathroom remodeling, or basement redo but have budget issues? Try Best Deal Remodeling that gives renovation services like kitchen remodeling, bathroom and basement remodeling, etc. They also provide gutter installation for proper drainage system, roof installation or repairment, up-gradation of windows. The company serves in areas like Alsip, Burbank, Wood Dale, Carol Stream, and nearby locations. They also offer financial services if required, have A+ Better Business Bureau accreditation, and is a licensed roofing expert.
Best Deal Remodeling Reviews
My kitchen came out more than amazing!! It was a huge project in the middle of the pandemic so everything was delayed. Fabian was THE BEST he is so good at what he does and he made sure everything came out just how I envisioned. He was welcomed in my home and cleaned up every day after they worked. I would recommend this company!
Tinley Park Kitchen & Bath Shoppe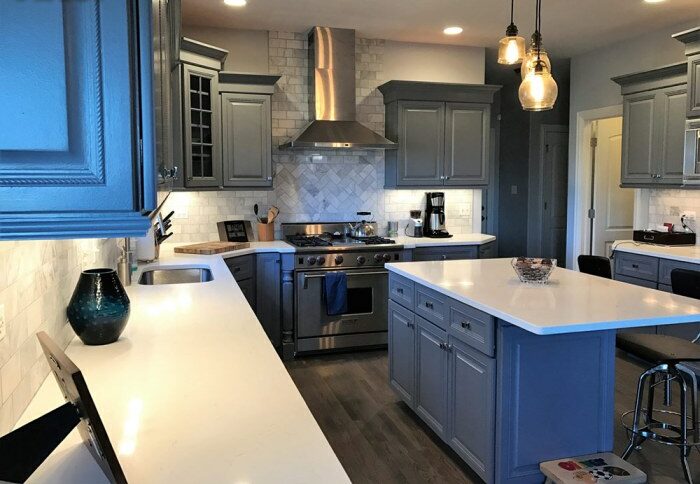 Tinley Park Kitchen & Bath Shoppe, a leading kitchen, and bathroom designer, has one of the largest showrooms in Chicago. It is located in Tinley Park and renders other services like stairway rework, custom entertainment centre, closet work, flooring, closet construction, fireplace work. 
Tinley Park Kitchen & Bath Shoppe Reviews
Always a great experience. Came in late to look at bathroom vanities and the salesman didn't care that he stayed past closing time. Have purchased from them before and did again today.