Your bathroom is one of the indispensable rooms in a house, and one must update it from time to time. An up-to-date chic place with a worn out and dull bathroom does not give a very good impression.  And as we enter a new year, homeowners have an excellent opportunity to give their homes a makeover and start fresh with these 2021 bathroom trends.
A new year proposes new trends with it. Bathroom trends 2021 will bring sustainability, adoption of natural schemes and full graphic walls.  
Upgrading these little things in one's bathroom and keeping up with the trend can help the homeowner to live lavishly and comfortably. It also increases the market value of the house if the homeowner plans on selling it anytime soon.
A bathroom remodel is an excellent investment. One can sum up the newest trend in one's bathroom for 2021 as- Smart, Natural, and Functional. When updating your bathroom, this is what you need to be focusing on. So here are a few bathroom trends 2021 to give you some inspiration for your next bathroom remodeling project.
Graphic Walls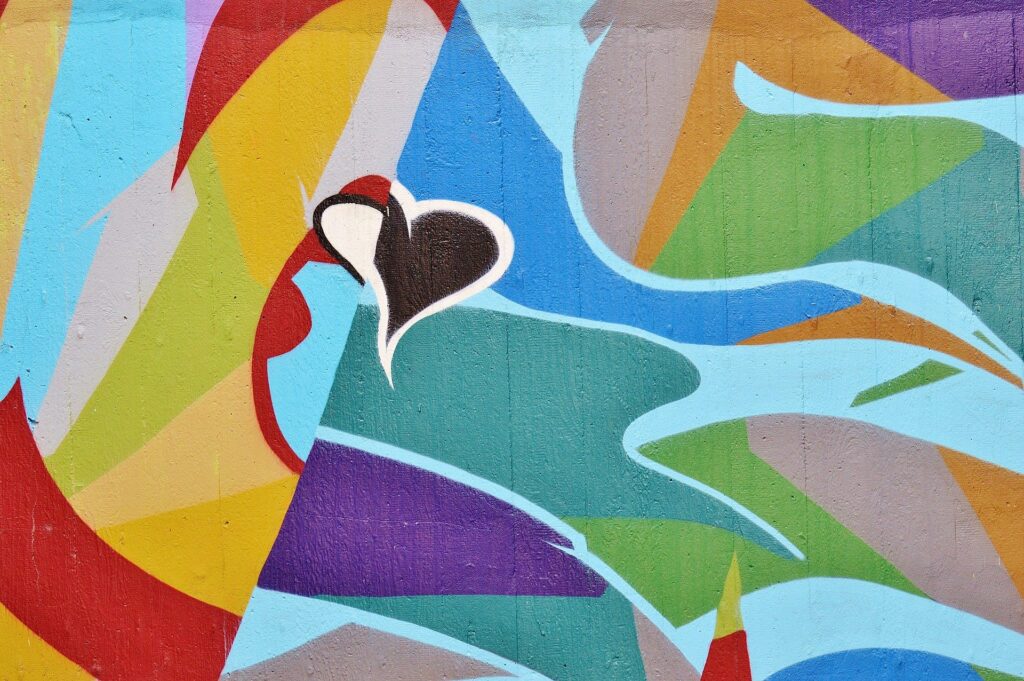 One of the newest trends for your bathrooms in 2021 is going graphic with your bathroom walls. Generally, up until now, bathroom walls were plain white or minimally designed. They also gad marble or slate with a simple bathroom floor. 
This left the bathroom with no zest or energy of its own. So 2021 has decided to give it a new life by adding some graphic twist to the walls. You can opt for polka dots, dashes, stripes, animal prints, whatever you like! These trendy designs are set to go up on your walls and are the easiest to achieve!
Popularity lies in simplicity. You do not have to go exorbitant but just get a can of paint and some stencil, or you could simply hand-draw it. This is the best way to spruce up the tired interiors in your bathroom and is an excellent DIY project!
New Metallics
With this new year, it is time to get rid of those old metallic bathroom fixtures. The mainstream brass, steel, and zinc alloy metals are no longer in the list of bathroom trends 2021. And you need to chuck them out of your bathroom as soon as possible.
If you do not want to go for a complete bathroom overhaul, you can simply freshen it up a bit by changing the old metallic with new ones. Options are gold, antique bronze, or nickel. It will give your bathroom a rejuvenated look that it needs at a very reasonable price, without burdening your pockets. So stick out the chrome and bring in the new!
Bold Block Colors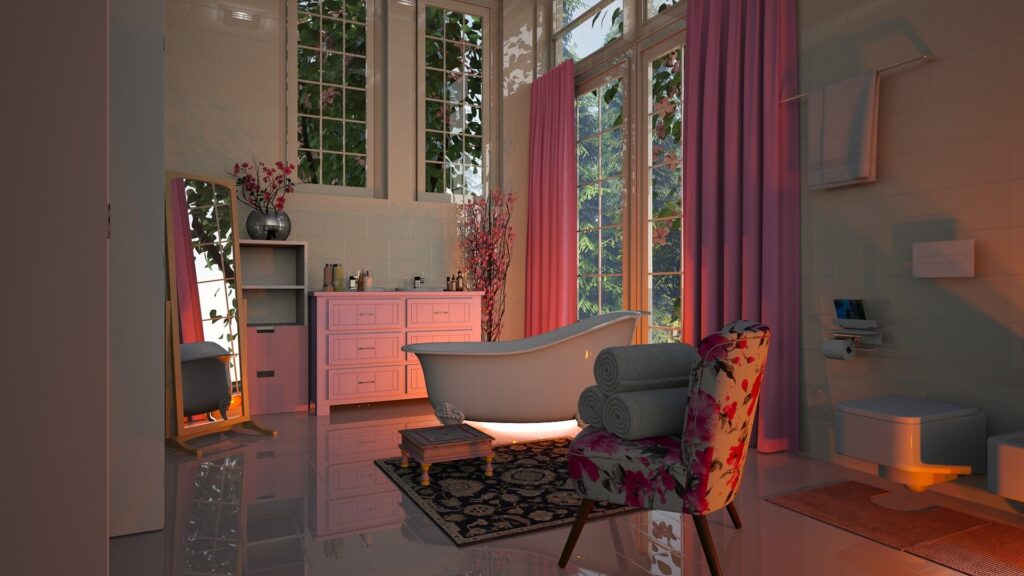 Pick one color, and go for it. 2021 is the time to paint your bathroom in one bold color you love and give slight tonal changes to add definition to it. 
A bathroom with a single, all-over color such as medium-toned hues of blue and green, with complimentary colored furniture and products such as the basin, toilet, and bathtub, will help in sprucing up your bathroom. 
Painting your cladding, skirting boards, and walls in the same bold color will give an illusion of merging surfaces.
Blush pink basin to compliment a hot pink wall will look excellent for your child's bathroom. For a more grown-up look, go for the classic blue and white. Ocean blue walls all over with a white basic, toilet, and steel fixtures will give your bathroom a modern-midcentury vibe. Other popular color combinations are pink and blue and green and orange.
Merge the Bedroom and Bathroom
The modern approach to the bathroom is not to lock it within four walls but to bring it out in the open. Merging your bathroom and your bedroom by breaking down the barriers between the two is the new 2021 bathroom trend everyone will soon be following. 
If you do not wish to break any walls, you can simply get some elements out in the bedroom, such as a basin or even a free-standing bathtub!
This is one of the hottest up and coming bathroom trends in the world's design scene and is a prevalent choice for luxury projects worldwide! These controversial and bold design ideas help in the flow of space. 
Enlarge the size of your bedroom by breaking down the boundaries between your bedroom and your bathroom. Out a raised platform for the wet area and incorporate materials like limestone and wood with sculptural designs for a sophisticated and classy look.
Sustainability is Key
One of the hottest bathroom trends 2021 is going sustainable with your furniture. Bring in the organic and natural look for your bathroom by aiming for future growth without exploiting the resources. 
Sustainable consumerism, waste-eliminating products, and ethical practices are what we need to focus on and what 2021 is going to be all about!
Aim for locally sourced materials and minimizing waste. Choose your materials, color, and textural composition that give a natural semblance but also aim for sustainability. Stone, brick, clay, and concrete are some of the materials that will help you make a sanctuary of your own and also give you the comfort and aesthetic feel in the bathroom.
Modern Minimalism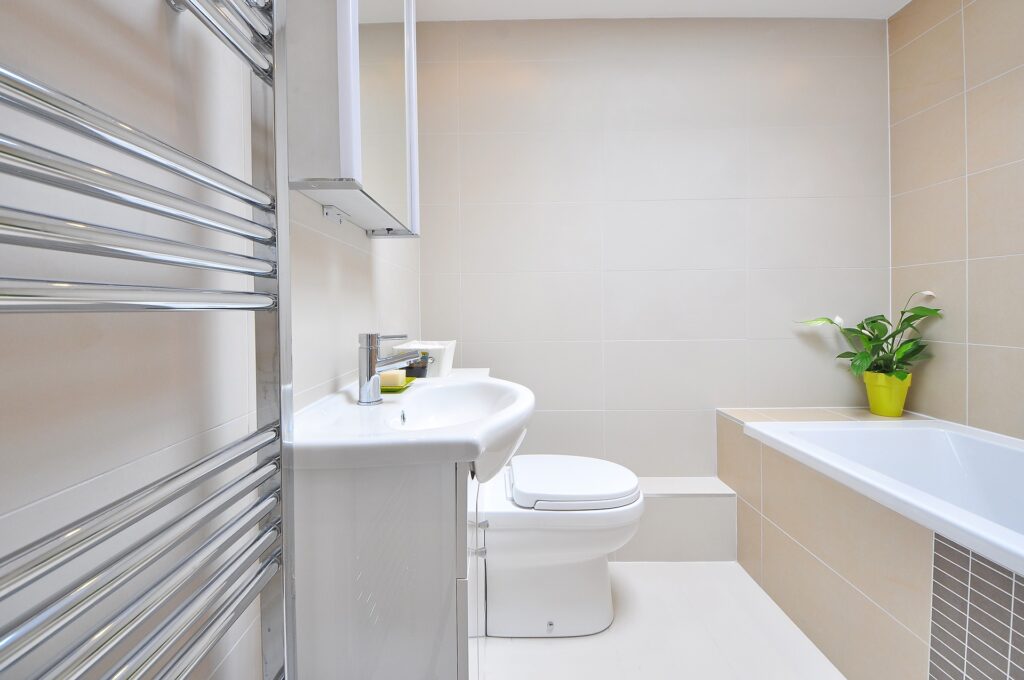 As the bathroom industry is changing and evolving, fewer products and more lifestyle have become the next big thing. The design configuration of the bathroom has a more lifestyle-oriented approach and offers a close connection to nature and natural products.
 The new norm is relaxing and warm colors, comfort, and beauty. The timeless choice for this is a marble. It is elegant and gives you the perfect minimalist look. A bathroom made up wholly of marbles, the floor, walls, a small and compact bathtub, etc., is the epitome of minimalism.