Are you constantly searching for kitchen & bathroom remodelers in Northern Virginia or kitchen/bathroom remodeling companies near me to get an idea of kitchen estimates or bathroom estimates for your remodeling project? Northern Virginia has hundreds of kitchen and bathroom remodeling companies, as well as thousands of freelance contractors. All of them are one-stop-shop remodelers, bathroom designers, and kitchen designers. However, reaching out to more than 5 of them for remodel estimates isn't recommended as it can be greatly time-consuming.
To make your search for the best kitchen designer or bathroom designer, easier we have looked for their remodeling packages, reviews, and project management capabilities. Check out the 26 best kitchen and bathroom remodeling companies in Northern Virginia.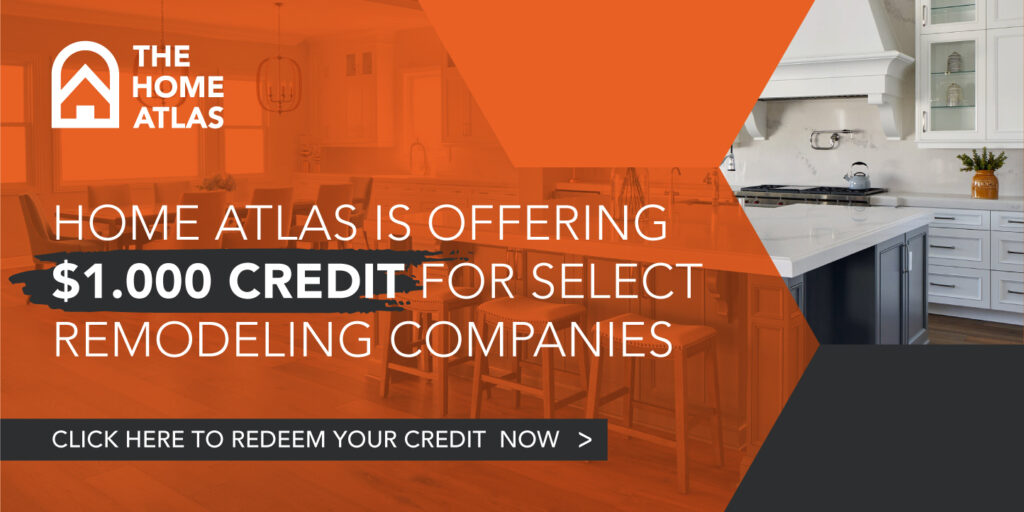 Kitchen & Bath Shop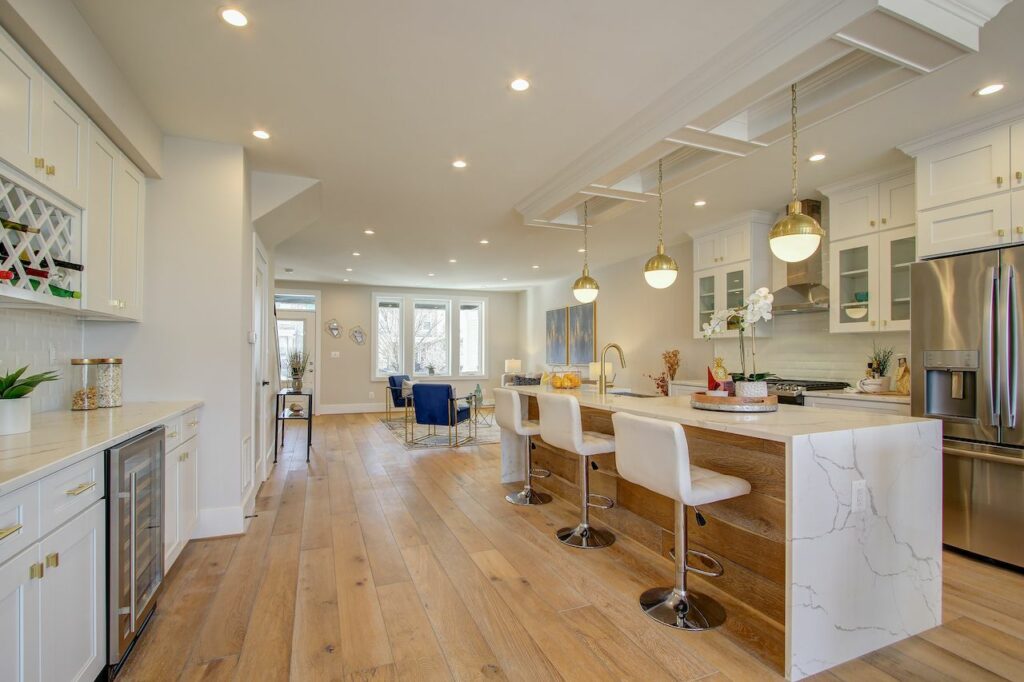 Kitchen and Bath Shop is one of the largest remodeling companies in the DMV area and has over 15 locations including Northern Virginia. Featured in national outlets like Washington Post, and local news publications such as DC Post, Frederick News Post, Free Lance Star, and Daily Caller, Kitchen and Bath Shop is the best known for its corporate structure, experience, and smooth process. It offers financing options. The company is licensed, insured, and bonded.
Kitchen & Bath Shop Reviews
These guys are the best. They show a lot of professionalism from designing, purchasing of materials and even during installation. Their services are also affordable and worthy of every penny they ask. I will always use your services. Thank you. I recommend their services to anyone who needs to replace tiles, install fan and drywall, fit tiles and floors, and decorate interiors.
Reico Kitchen & Bath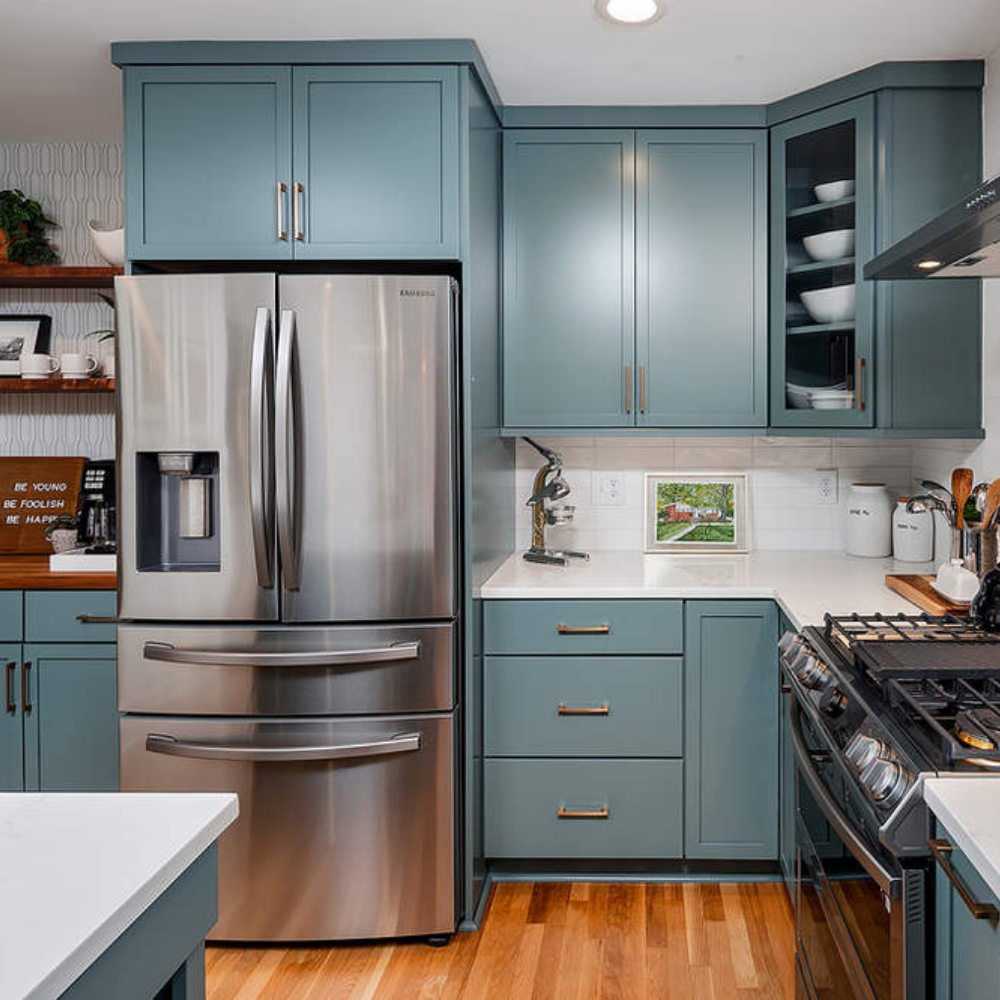 Reico Kitchen & Bath has an industry experience of 70 years. They offer remodeling solutions for both kitchen and bathroom. Besides that, the firm offers cabinets, countertops, fixtures, appliances, and even accessories. They have a total of 23 showrooms spread across North Carolina, Maryland, Delaware, Pennsylvania, and Virginia.
Reico Kitchen & Bath Reviews
After many years of living with a horrible master bathroom I decided it was time for a change. My contractor suggested working with Sheri Brown at REICO. She took very detailed measurements and walked me through several suggestions / ideas to complete the project. Her input was much appreciated. The end project was by far better than expected. Bill also was good at keeping me updated on the order status and coordinated with my contractor for delivery. Now a year later and new condo I'm working with REICO again to refresh my master bathroom in the new place. Again, the REICO (Evelyn & Bill) took their time to review ideas, colors, measurements and drawings. I can't wait to see the end product.
USA Cabinet Store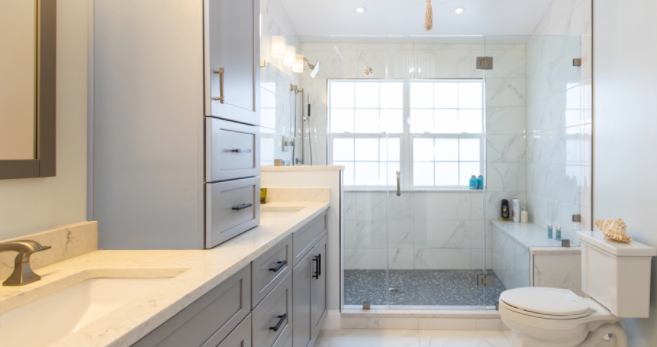 Founded in the year 2011, the USA Cabinet store offers bath and kitchen remodeling services in Northern Virginia. The brand caters to kitchen remodeling, bathroom renovation, and cabinetry needs of the region. Moreover, the company offers a range of products and has stores in 8 different locations like Fairfax and Houston. 
USA Cabinet Store Reviews
We remodeled our kitchen and bathroom and were looking for quality , beautiful and affordable cabinets. Selman from USA Cabinet helped us in selecting the kitchen cabinets and bathroom vanity as well as designing the kitchen. Selman is professional and knowledgable. He was able to accommodate my timeframe despite the COVID19 delivery challenges. The cabinets arrived on time. We had a great experience and the cabinets are elegant and functional.
Michael Nash Design, Build & Homes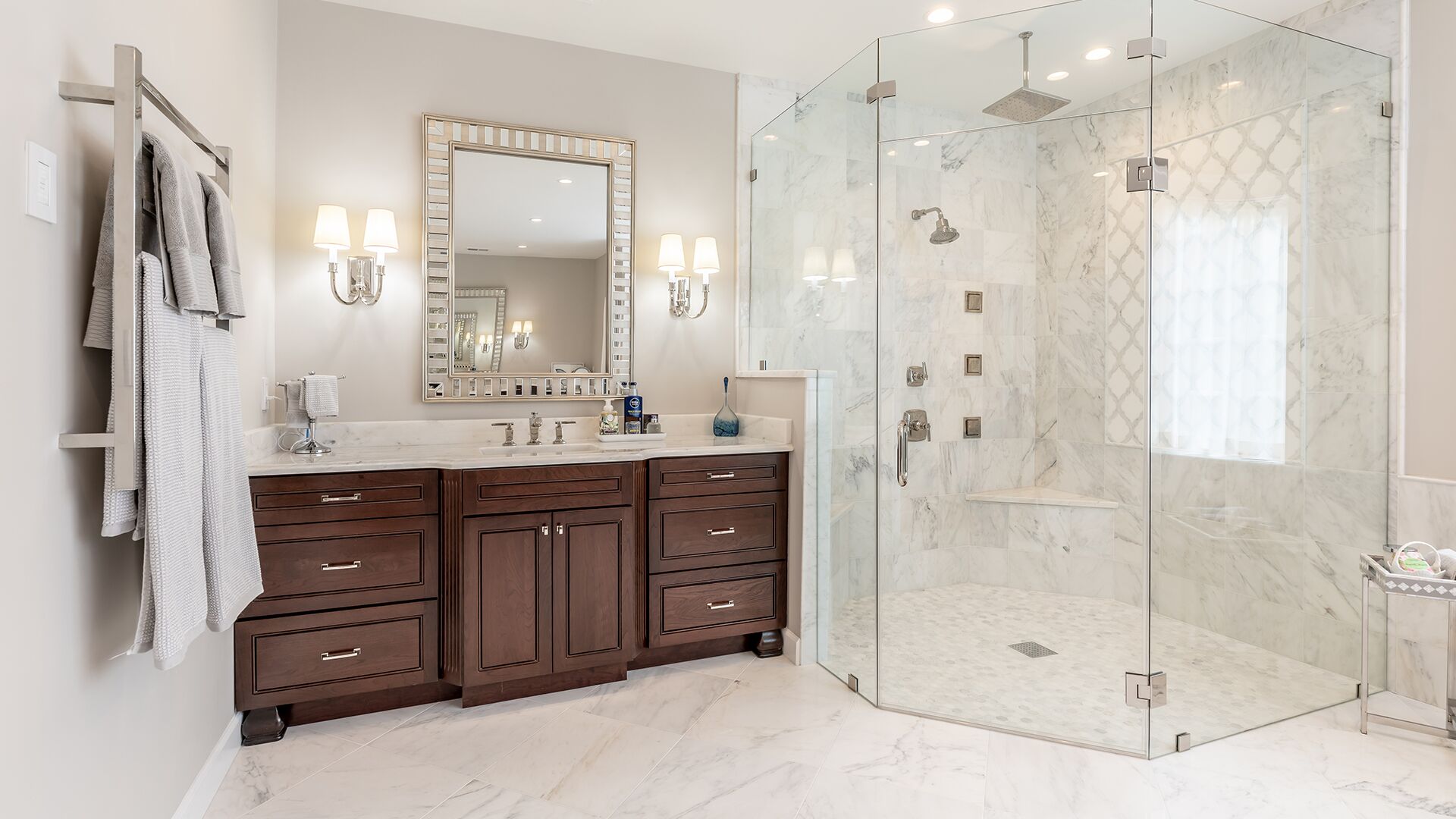 A residential remodeling company, Michael Nash Design has been offering complete home renovation for over 3 decades. The firm provides bathroom remodeling, kitchen remodeling, basement renovations, home additions, outdoor living services, and custom garages. They have been awarded more than 300 different awards over a span of 16 years. 
Michael Nash Design, Build & Homes Reviews
The outcome of this project has exceeded our expectations. This project, I believe, will almost surely be an award winner for Michael Nash. Graciela and I are very thankful that we found Michael Nash to do our project.
Jennifer Gilmer Kitchen & Bath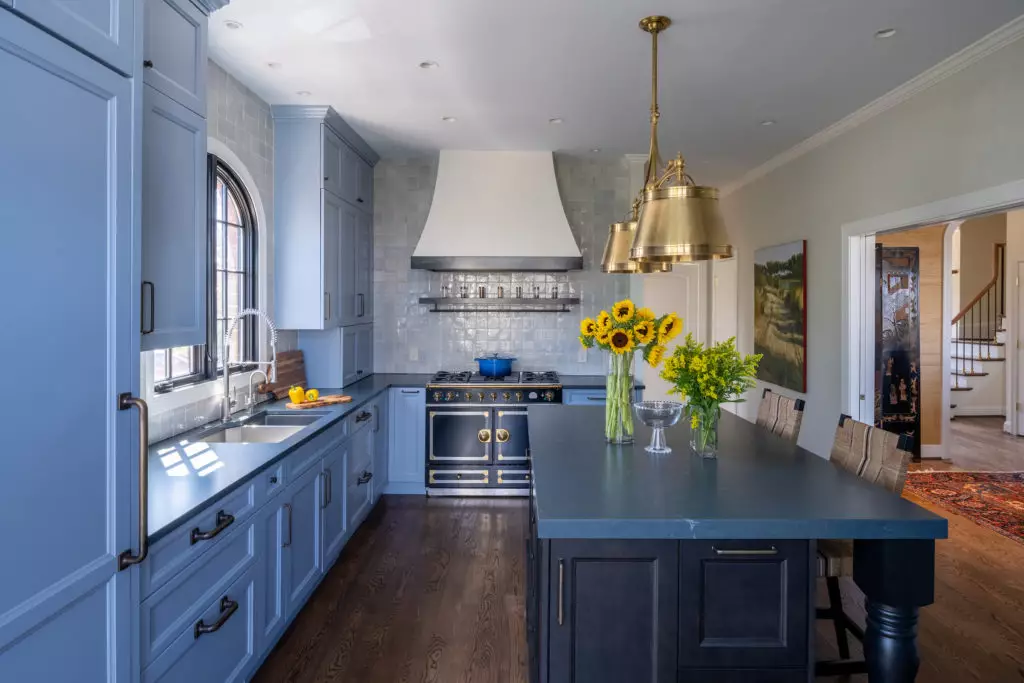 Jennifer Gilmer Kitchen & Bath Design and Remodeling is an award-winning remodeling company serving clients in DC, Maryland, Virginia, Delaware, and Nationwide for over 20 years. The company offers design and remodeling services specializing in custom kitchen designs and kitchen remodeling along with custom bath designs and bathroom remodeling. It is a licensed, insured, and bonded remodeling company and has been featured in The Washington Post, Washingtonian, etc. It has also won many awards such as the 2021 Best Kitchens Award by Kitchen & Bath Design News, Best Kitchen Remodelers in MD by GC Magazine, 2019 Pinnace of Design Award, Best of Houzz Service & Design in 2020, Best of Houzz Service Award in 2019 and Best of Houzz Design Awards in 2018.
It has its showrooms in Ashton VA, Chevy Chase, and Easton MD.
Jennifer Gilmer Kitchen & Bath Reviews
Our kitchen designer was Sarah Turner and she was a pleasure to deal with and she did a fantastic job. She offered us a truly unique idea which made our kitchen larger than we believed possible and gave us much more storage space than expected. She suggested a waterfall table at the end of an island, which enables us to seat 3 for meals and extended the work area when necessary. In a different but complimentary stone, the island is a conversation piece. From the floor to ceiling, everything chosen was perfect. Her suggested general contractor was a pleasure to deal with and took care of everything. Despite timing issues working at a condo, he was able to have the job done on time and we moved in on the date we had projected. We would highly recommend Sarah for anyone wishing to have a non traditional approach to redesigning a kitchen.
Design Pro Remodeling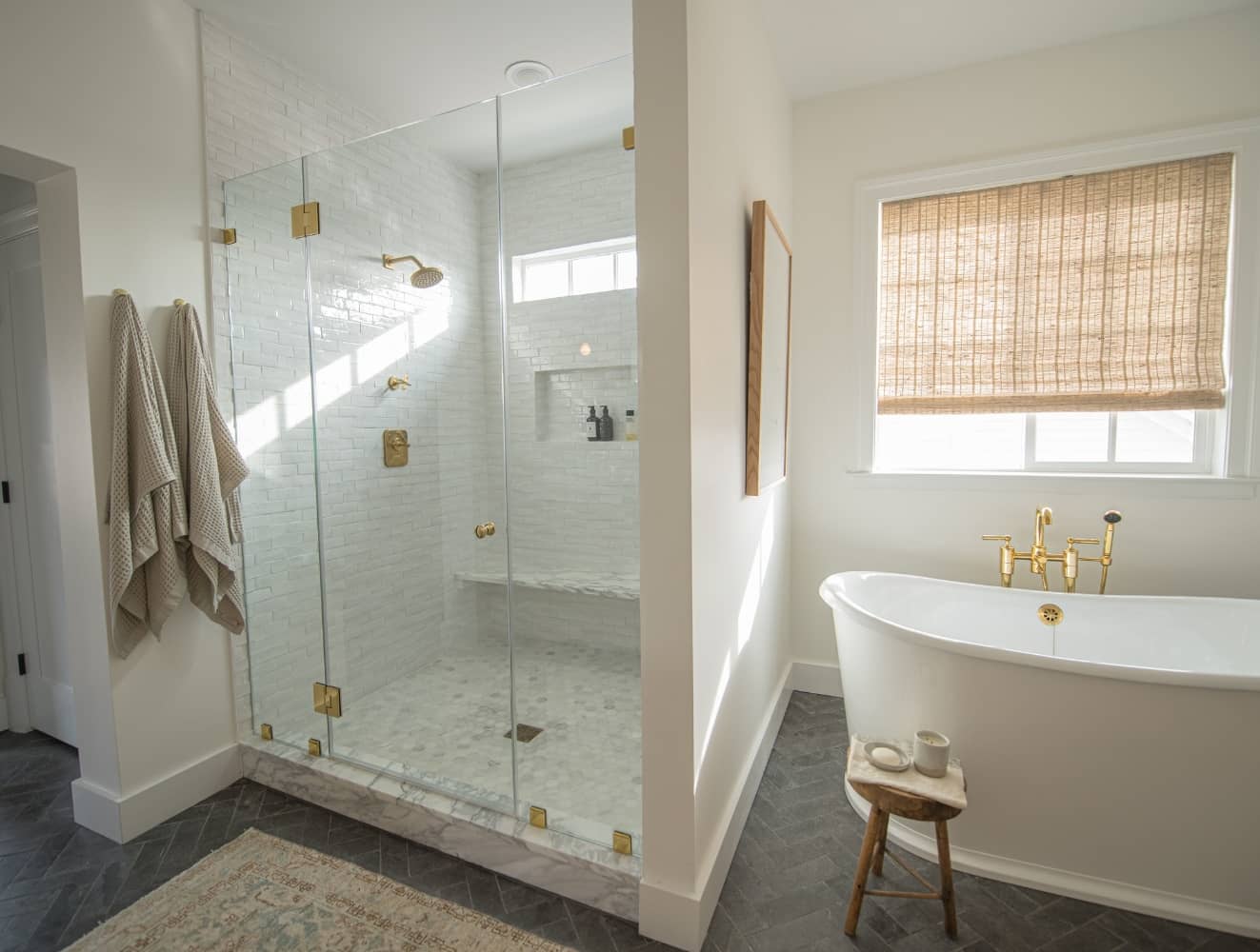 Design Pro Remodeling has been in business since 2018 and is a company dealing in custom kitchen remodeling, bathroom upgrades, etc. in Northern Virginia. The firm also provides exterior remodeling, home additions, home sale preparation, and handyman services.
Design Pro Remodeling Reviews
The process was seamless, easy and everything looked amazing. We are lucky to have found them and are already working on our next project with them!
Virginia Kitchen and Bath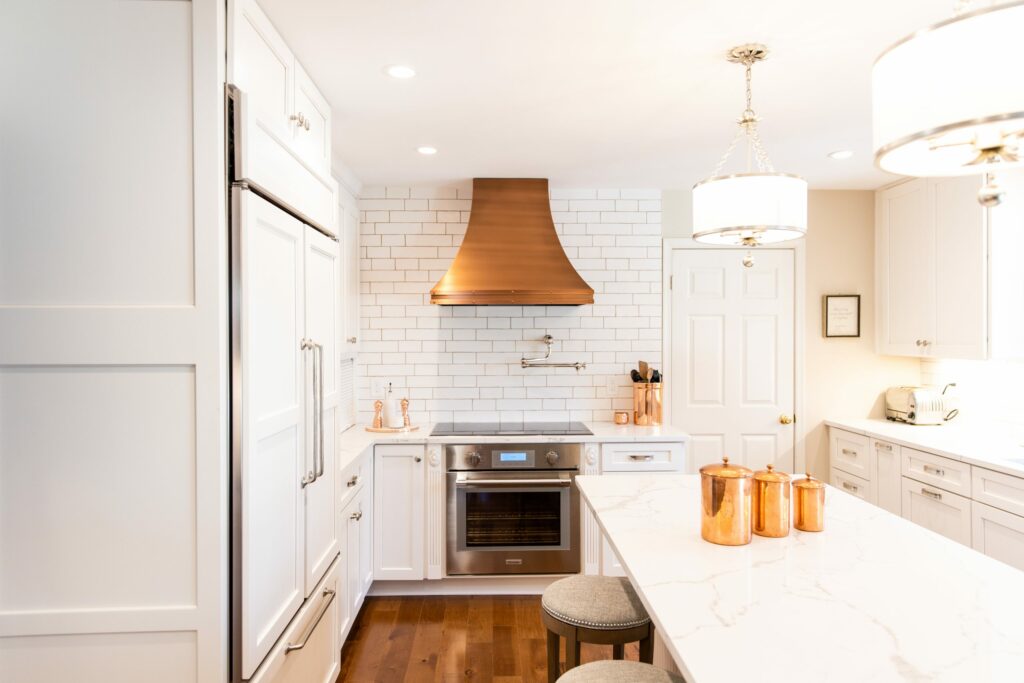 Virginia Kitchen and Bath is a complete remodeling company based in Northern Virginia. The firm specializes in kitchen and bath remodeling, basement renovation, home additions, countertops, sink faucets, bathroom vanities, flooring, and decking. They operate in 9 locations and have showrooms in Leesburg and Chantilly. 
Virginia Kitchen and Bath Reviews
We started this process by getting three different quotes from three different Angie's list vendors. We visited all their show rooms. Mr. Kemal from Virginia Kitchen and Bath visited our house to take measurements. He gave us a estimate on the same day by email. It was a competitive price..
WISA Solutions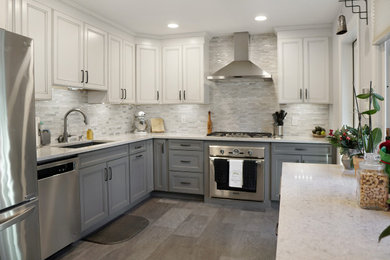 An end-to-end service company, WISA Solutions has over 25 years of industry experience. The company offers a range of services like kitchen and bath renovation in Northern VA. 
WISA Solutions Reviews
Four companies came to my home giving me suggestions and bids for my remodeling projects. The WISA bid was very competitive and after meeting with Daoud, the owner, and his son, Waris, in their showroom, we signed the contract.  We selected them for several reasons, each factor was equally important to me, price, work ethic, skill and the fact that I would be assigned a dedicated work crew and project manager. 
CCR Contractors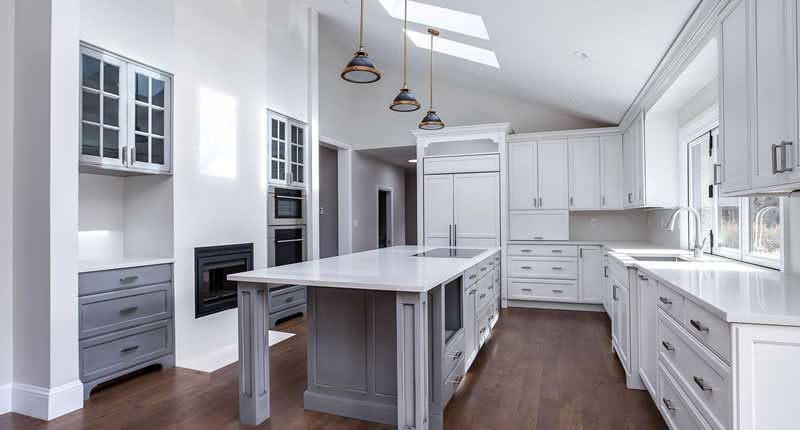 CCR Contractors is an LLC based in Springfield, VA since 2004. The service areas of this remodeling company include kitchen, bathroom, and basement. Besides that, they also specialize in electrical work, plumbing, and construction. It is a fully insured and certified company. 
CCR Contractors Reviews
I'm impressed by your kindness and professionalism. It is wonderful to know that your kitchen and bath remodeling service is so affordable and yet excellent. It will be a fulfillment for me to suggest your services to many of the people that need them and I hope that my review will spread the word. Kudos!
Cyrus Construction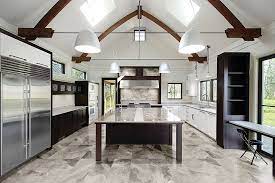 A class A kitchen and bathroom remodeling company in Northern Virginia, Cyrus Construction is licensed, insured and bonded. It is located in Fairfax, Virginia and provides services to the neighboring regions of Virginia and Maryland. The company specializes in kitchen remodeling, bathroom redo, basement remodeling and home additions. It also offers other products such as cabinets, vanities, tiles, etc.
Cyrus Construction Reviews
I do not usually write reviews, but this time I decided to write from my own experience. I had just moved into our house and the kitchen and rooms needed remodeling. At first I was very upset that we had a construction in the new house. I found Cyrus company on the internet and made an appoinment. Farzan was the project manager and I believe he is one of the most professional and polite people I have ever seen. He patiently answered all my questions, understood all my concerns, and fully explained the project process. He was always available after the start of the project and is the most professional and polite person I have ever seen. Now my home remodeling is over and I walk home, I feel very good. I am very satisfied with working with Cyrus Construction and I recommend it to everyone..
Bull Run Kitchen & Bath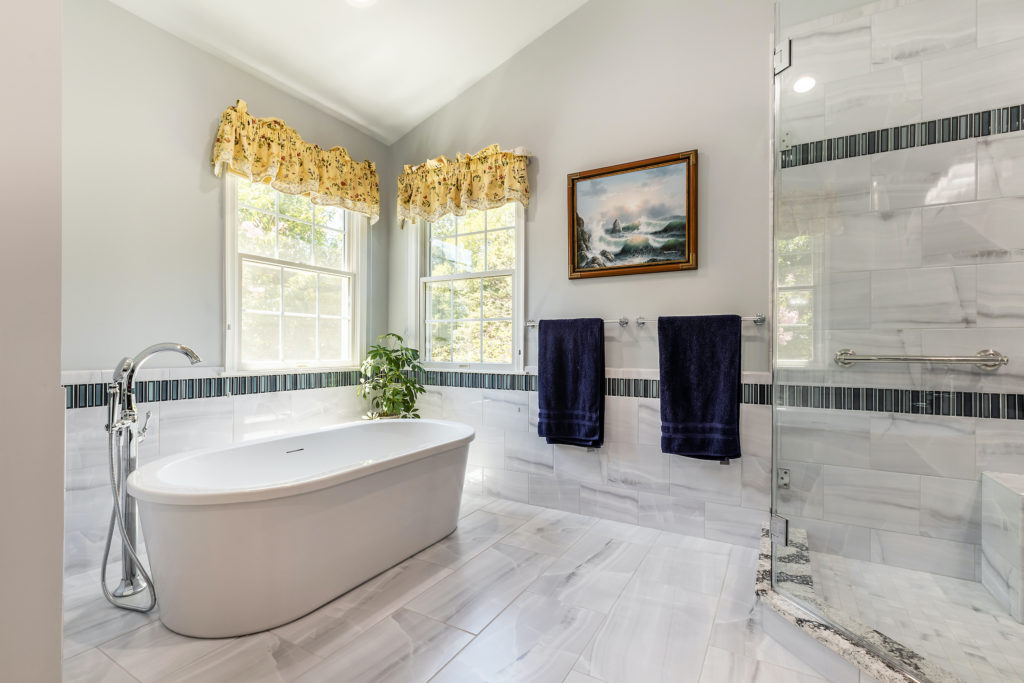 Bull Run Kitchen & Bath is a remodeling company located in Northern Virginia. The company is licensed and has more than 25 years of experience. Their services include bathroom, kitchen, home additions, basement, flooring, and vanities. They have won the Angies List Super Service Award in 2021 and the Best Houzz service 2021
Bull Run Kitchen & Bath Reviews
We couldn't be happier with our master bath complete remodel. We worked with Project Manager Sana and contactor Richard. The quality of the work is excellent. Sana was extremely responsive and had a solution for every little detail I requested. He or Richard asked us before doing anything to make sure it was what we wanted. We now have the spa bathroom of our dreams! It's hard to believe what they were able to do to transform the entire space. We're actually going to miss seeing Sana and Richard around the house!
Monarch Design & Remodeling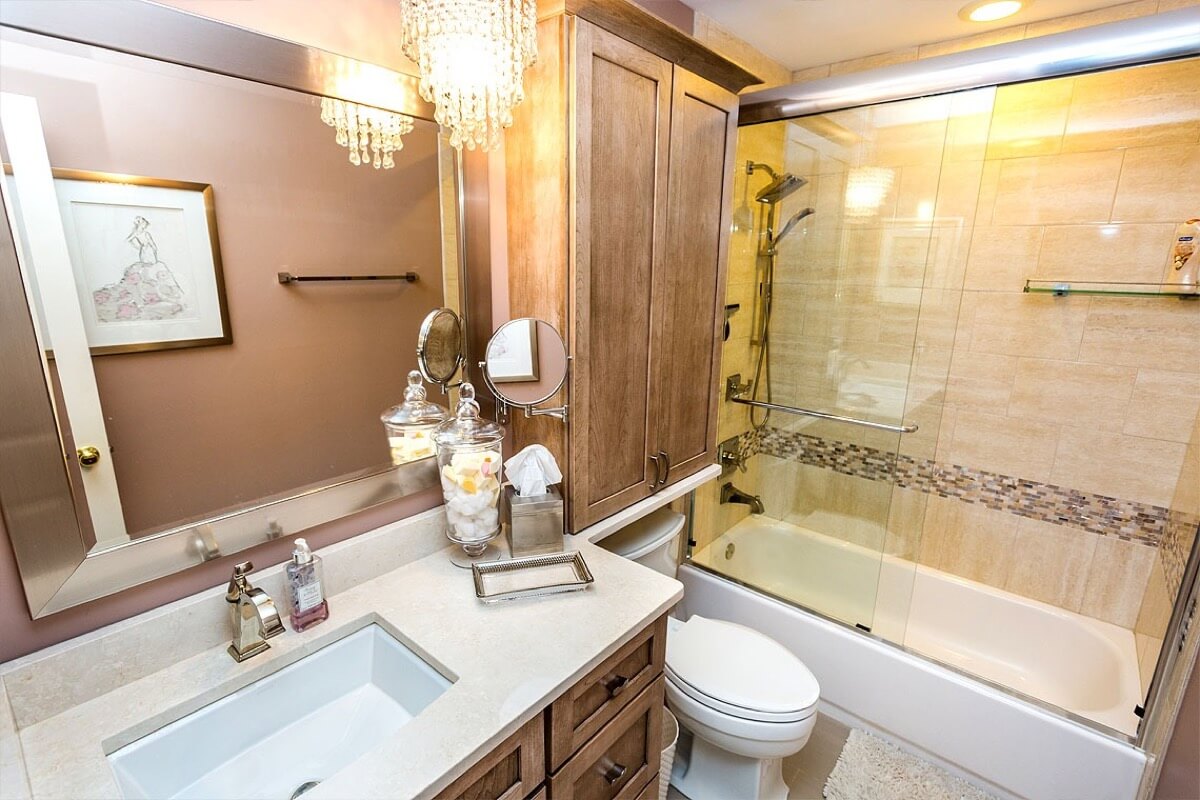 Started by Gina Simpson, Monarch Design & Remodeling has gathered nearly 20 years of experience in the design industry. The remodeling company specializes in interior decorating, kitchen remodeling, bathroom renovation, as well as basement and mudroom design. 
Monarch Design & Remodeling Reviews
This was our third project with Gina. Our first project was a foreclosed townhouse we bought couple years ago. We renovated house top to bottom and Gina guided us through out the process; color and material selections, benefit and costs analysis, industry standards etc. It is not only looks beautiful but eases our day to day life such as design of the kitchen, adding pull out drawers and lazy susan, faucet and sink selections. Second project was 2 bdr rental condo renovation and third project is 1 bdr rental (current). We enjoy working with her; she understands your needs whether for your home or rental, responds your questions and concerns. She also works within your budget and final product is always satisfactory!
Fairfax Kitchen Bath Remodeling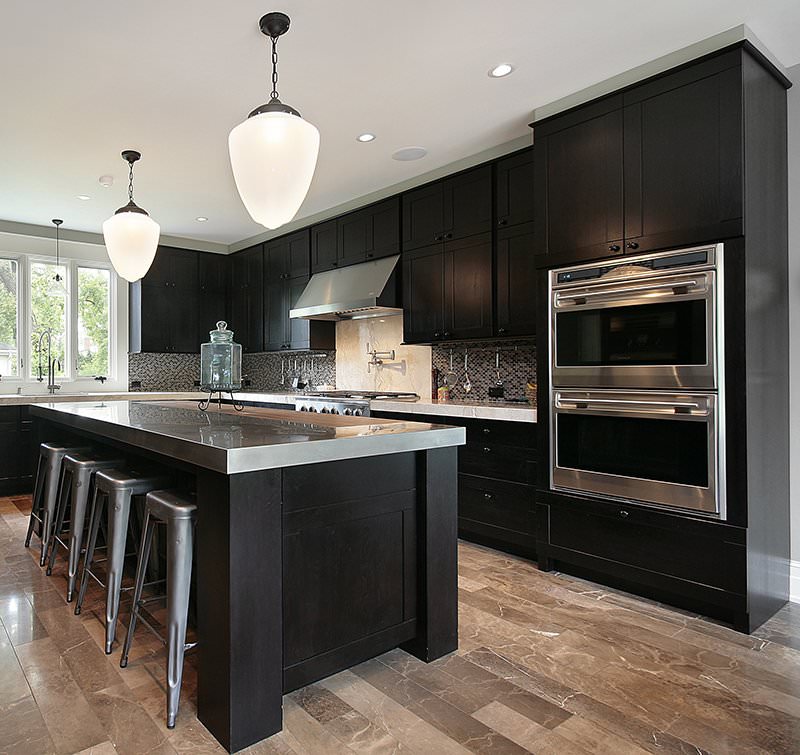 Fairfax Kitchen Bath Remodeling is a family-owned and operated remodeling company. They are a licensed, insured, and registered remodeler in Virginia. Besides kitchen and bathroom remodeling, they offer cabinets, granite and marble countertops, ceramic, porcelain, hardwood, tile, carpet and designing.  
Fairfax Kitchen Bath Remodeling Reviews
I used Fairfax Kitchen Bath for my kitchen remodel. My husband and I love our new kitchen! It came out better than I had hoped. They did an amazing job, was very professional and efficient. The project manager was very knowledgeable and did a good job on keeping us in the loop and giving updates. The crew members did a wonderful job and were pleasant to have around. I plan on using these guys again when we are ready to update our bathroom.
Prime Custom Kitchen & Bath Remodeler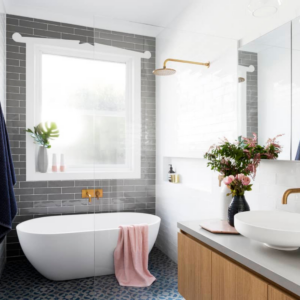 A kitchen and bathroom remodeling company in Northern Virginia, Prime Custom Kitchen & Bath Remodeler is a one-stop solution. Their services range from remodeling of kitchen, bathroom, and basement to complete home remodeling and additions. The company also serves Washington DC and Maryland, along with Virginia.
Prime Custom Kitchen & Bath Remodeler Reviews
I had my entire kitchen remodeled and the Craftsman Mr. Kamil had been a really good help. he is a very skillful and decent person. all the work he did is really nice and solid. highly recommend him and his store. go and check out , I can tell the headache during your home remodeling will resolve over there. Thanks for the good price and quality work.
GBC Kitchen and Bath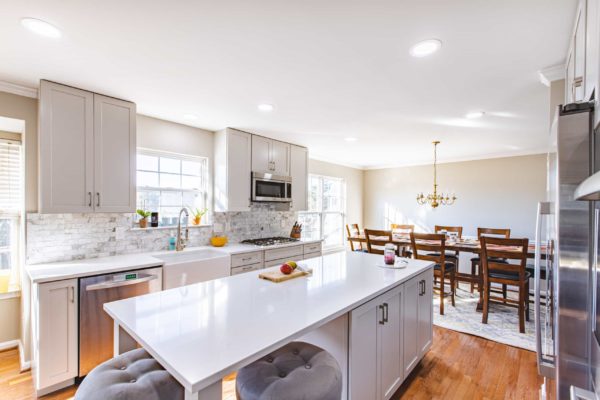 GBC Kitchen and Bath specializes in both commercial and residential remodeling, serving the residents of Washington DC, Maryland and Virginia. The company offers complete kitchen and bathroom remodeling. They also deal in steam showers, vanities, countertops, as well as cabinets. It is a bonded, licensed, and insured company that also offers a 2-year warranty on the workmanship. The company has three showrooms located in Alexandria, Ashburn, and Rockville. Moreover, they are affiliated with the National Kitchen and Bathroom Associaton and the National Association of Remodeling Industry. Based on their services, the company has won recognitions such as – Best of Houzz Service Award in 2019, the Craftsmanship Awards, and the 2018 Angie's List Super Service Award.
GBC Kitchen and Bath Reviews
It was a wonderful experience working with GBC Kitchen! We had our entire kitchen remodeled and are extremely pleased with the outcome. They delivered before time – which was a pleasant surprise! The crew was very professional and reliable. Would highly recommend GBC Kitchen for any remodeling work and will certainly use them for future projects!
BOWA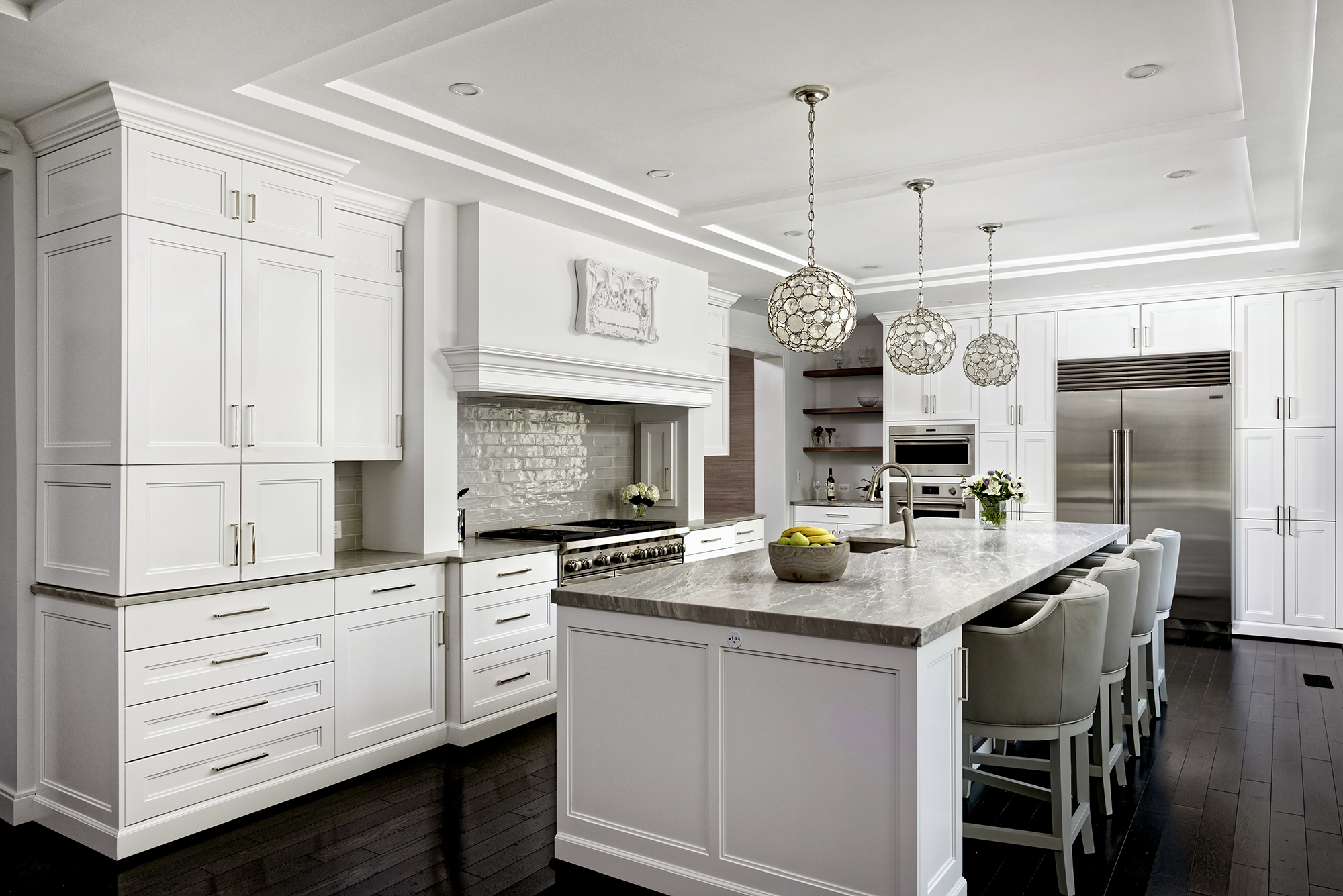 With close to three decades of industry experience, BOWA is a remodeling contractor located in Northern Virginia. The company serves the areas of Washington DC, Fauquier County, Arlington, City of Alexandria, Loudoun Couty, Montgomery County and Fairfax County. Besides being a kitchen and bathroom remodeler, the company also caters to additions and renovations for condos and barns along with custom home requests. They are the winner of multiple awards such as Best of Arlington 2018, Best of Houzz Design 2018, Best of Houzz Service 2018, Best of Bethesda, etc. BOWA has two offices in Tyson's Corner and Middleburg in Virginia. The company also has association with NARI.
BOWA Reviews
Working with BOWA was a great experience. Not only did they deliver a superior quality result, but they did so with exceptional service and integrity.
Evergreen Contracting Services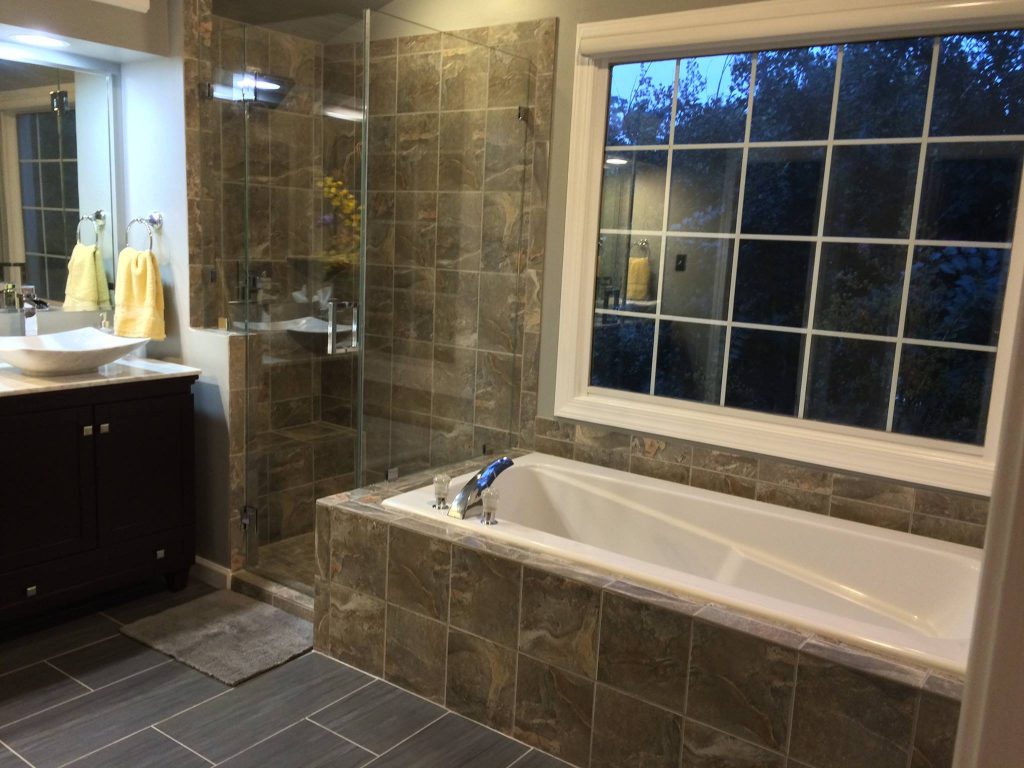 Dave Guerin, the founder of Evergreen Contracting Services, began his career as an apprentice, but his humble beginnings couldn't stop him from establishing one of the premier remodelers in the U.S. The company offers end-to-end bathroom and kitchen remodeling services, from design to installation. The designers offer free consultations to help you decide the style and decor that match your personality and lifestyle. 
Evergreen Contracting Services Reviews
David is the most responsive contractor I have come across. I called him to ask for an estimate, and he was in my home in less than an hour. He texted the ETA and again when there were any updates. His crew came two days later and finished all the work as agreed upon.We hired Evergreen Contracting to do some handyman exterior work. It was not a big project by any means (less than $1,000), but it was given the same importance nonetheless and performed efficiently. David is knowledgeable and will give suggestions. He goes that extra mile to build a happy customer base.
Oak Hill Building & Remodeling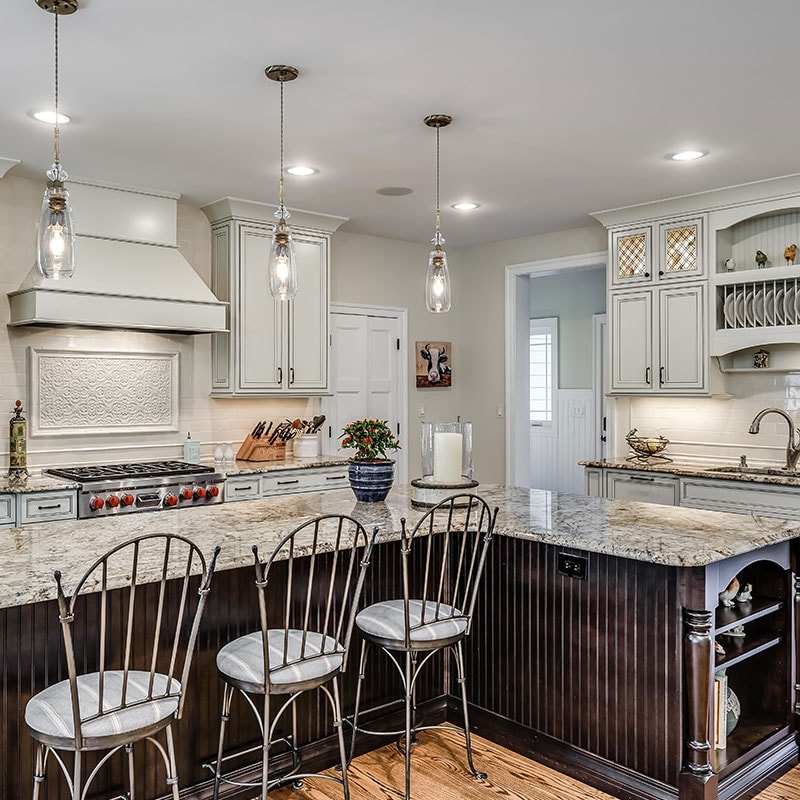 A full service remodeler based in Northern Virginia, Oak Hill Building & Remodeling has been operating since 1978. It is a licensed business specializing in residential remodeling, especially bathroom and kitchen. Besides that,  they also provide renovations and custom homes. They received the Best Of Houzz Service and Design Award for the years 2020, 2019, 2018, 2017, 2016, 2015. 
Oak Hill Building & Remodeling Reviews
We are thrilled with the work that Nick and Thomas with Oak Hill did for our basement/bathroom remodeling project. They were great to work with, professional and responsive. There were several unforeseen major issues with our project that was completely out of their control and they were patient with us and worked with us through the whole thing. We have a beautiful and functional space now thanks to them.
Sun Design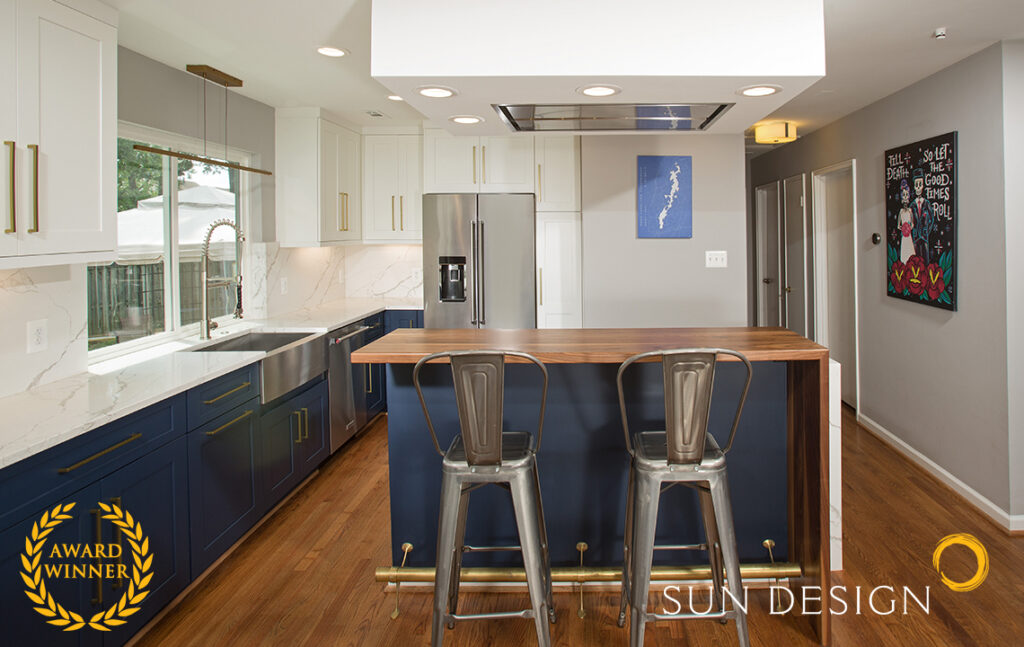 Sun Design specializes in home remodeling and renovations across Montgomery County and Northern Virginia. The company was started in 1988 and its service areas include kitchen, bathrooms, basement, exteriors, additions, and whole house remodeling. They also offer a 3 year warranty on the workmanship. In 2022, the company won the PRO/NARI Residential Bathroom Award. Apart from this, they have also won awards from Houzz, Chrysalis, Inc. 5000, Professional Remodeler.
The company also has 3 showrooms in Burke, Mclean, and Bethesda.
Sun Design Reviews
Sun Design is a wonderful company to work with. It was a spectacular experience. Their staff is easy to approach, easy to understand and very creative. A major remodel is really a collaborative effort because a good design is not something that comes overnight. It evolves in the process. We love the result and we really like the fact that there is a three-year guarantee.
True North Contracting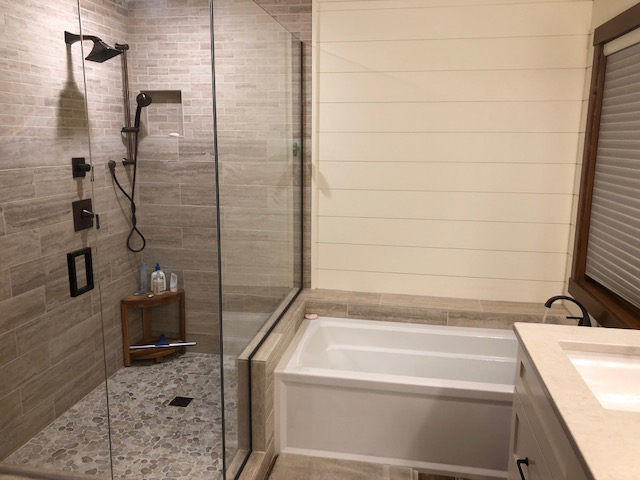 True North Contracting is an LLC involved in construction and remodeling, located in White Bear, MN. The company has more than 40 years of industry experience in kitchen and bathroom remodeling, along with catering to additions, parking garage, deck, offices, and complete home renovations. They also offer commercial remodeling and renovation services. 
True North Contracting Reviews
True North installed a ceiling in my boat house and did a fabulous job. The crew was courteous and on-time. We were really happy with the finished product- they do beautiful work!

 
Ideal Construction & Remodeling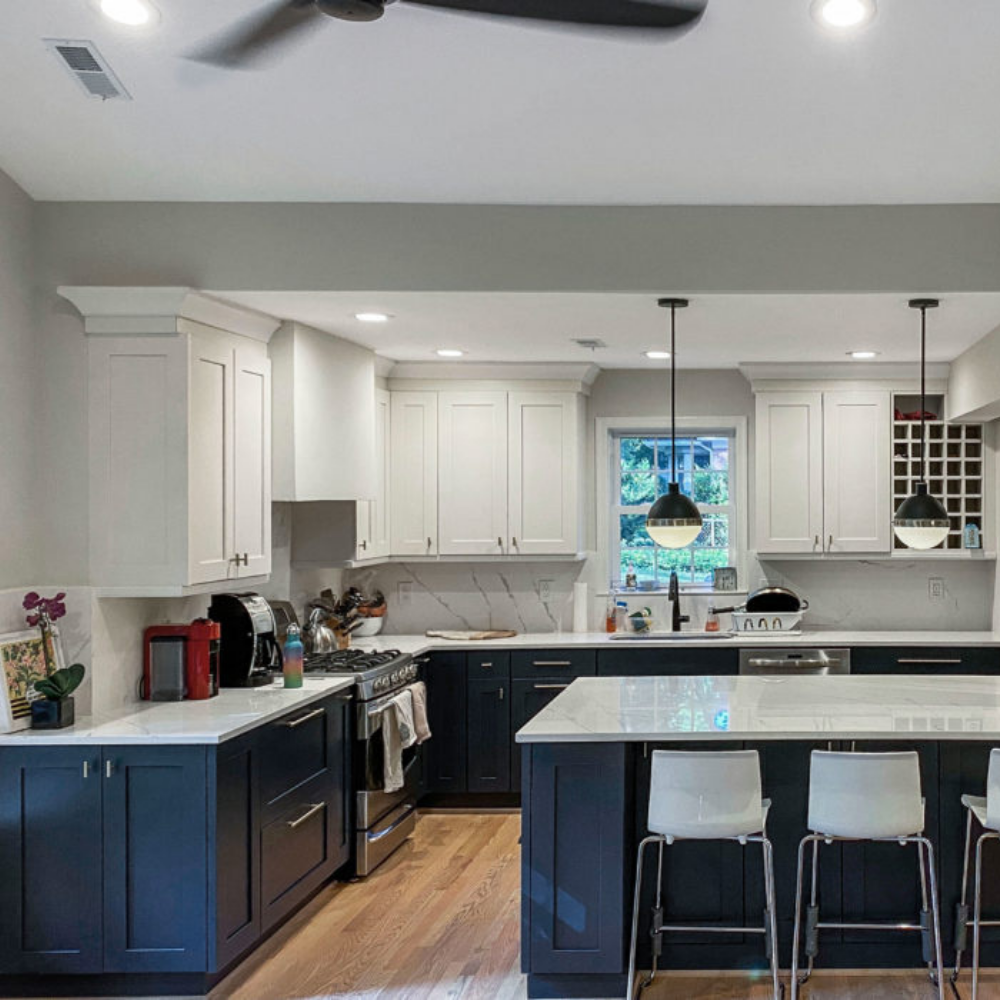 Ideal Construction & Remodeling is a licensed company and has accrued over 30 years of experience in kitchen and bath remodeling in Northern Virginia as well as parts of Maryland and Washington DC. Their services include remodeling of kitchen and bathroom, additions, roofing, and siding.
They have received multiple awards such as Best of Houzz Service 2021, Best of Houzz Design 2022, Arlington County Green Home Choice Award, and 2016 Angie's List Super Service Award. Ideal Construction & Remodeling is also a proud member of reputed organisations – NAHB, NVBIA, HBA Virginia. The firm has also received lead-safe certification from EPA and A+ ratings from Better Business Bureau.
Ideal Construction & Remodeling Reviews
"This group was wonderful. They were responsive, flexible, and efficient. Their work was beautifully done. I only regret not doing it sooner. We would use them again for any household project. Thank you so much!"
Forte Construction & Design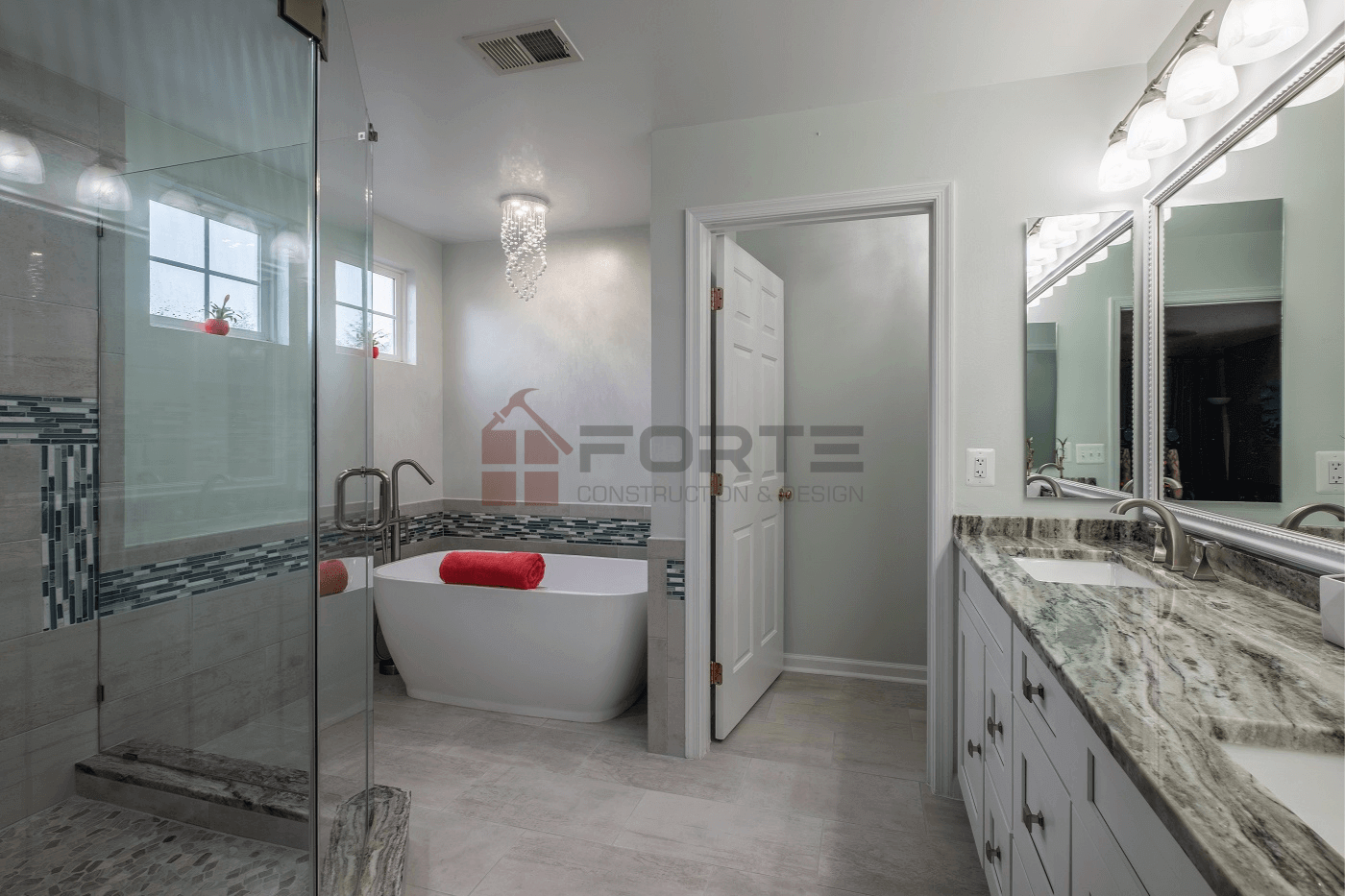 Forte Construction & Design is a residential and commercial remodeling company that started operations in 2013. They offer a range of remodeling services like kitchen and bathroom remodeling, flooring, masonry, drywall, paintwork, power washing, decking, whole home renovations, 3D architectural designs. The company serves across MD, VC, and DC. It has been awarded the Best Of Houzz Service for 3 years from 2019 to 2021. The firm also offers a 100% financing service to its customers.
Forte Construction & Design Reviews
Recently Forte Construction and Design was selected to remodel our master bath and second full bath. The entire team, from initial contact to solicit a quote to construction to project completion, conducted themselves in a first class manner. Bayram and the construction team, led by Ever, did a great job throughout the project in responding to our requests and keeping us informed as things moved along. Our new bathrooms look great. Thank you, Forte construction and Design.
Elite Contractors Services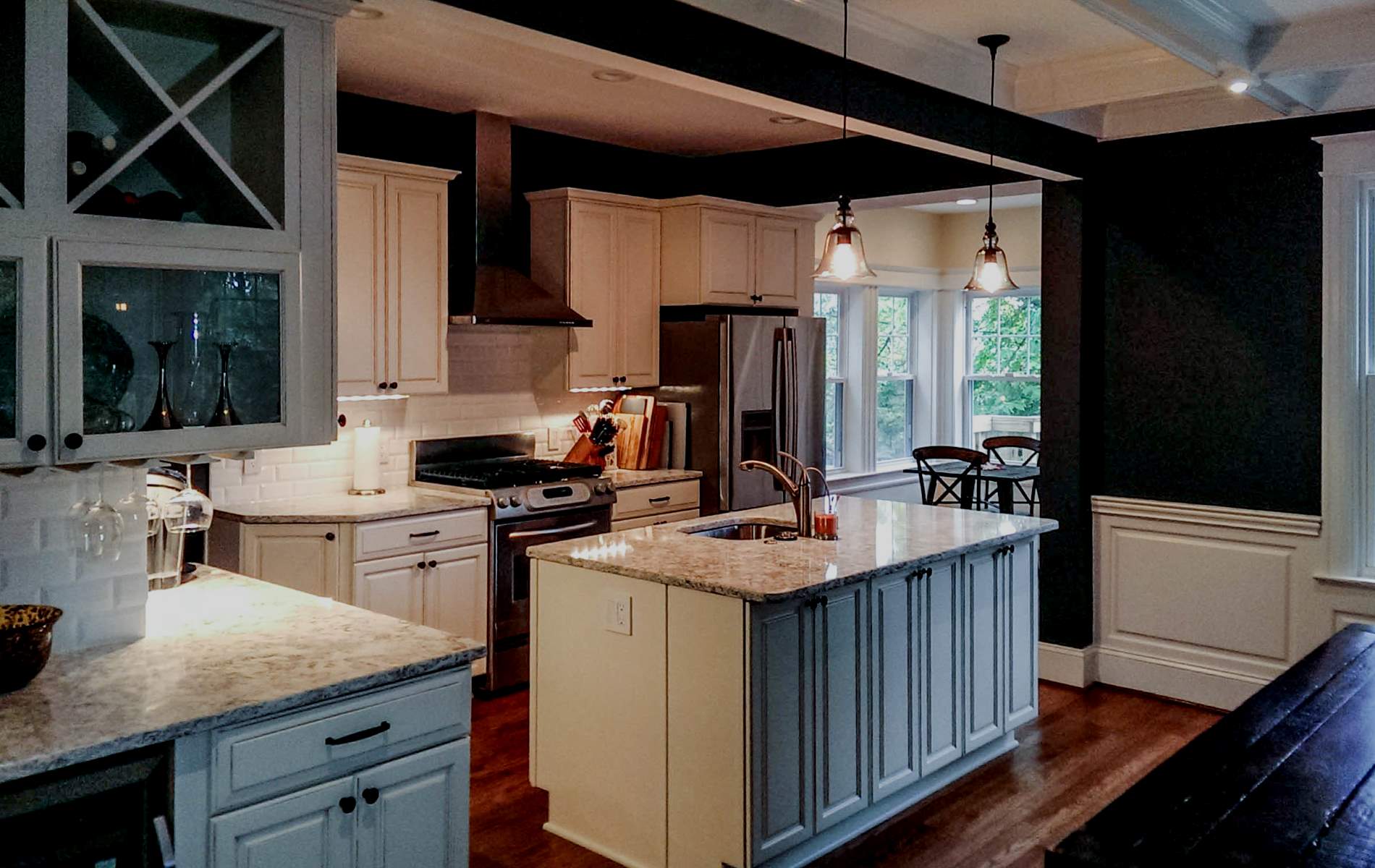 Elite Contractors Services is a home remodeling company serving the areas of Annandale, Alexandria Virginia, Bethesda Maryland, and its nearby regions. The company caters to both residential and commercial projects and their services also include home additions, finished basement, custom homes. It has garnered over 10 years of experience in the design and construction industry and has received an A+ rating from Better Business Bureau along with multiple awards from Angie's List. The firm is also affiliated with NKBA, NARI, NAHB, and other such reputed organisations.
Elite Contractors Services Reviews
Ken and his team did an absolutely amazing job on our full basement renovation. Elite Contractors provided an extremely competitive quote for our Renovation and stuck to our budget throughout the whole project, despite me making several changes. The quality of the work for all components of this project, to include drywall, paint, bathroom installation, tiling, addition of an exterior door, etc, were all very professionally and cleanly done. The team always adhered to COVID protocols and were very friendly, professional, and trustworthy. If you want your project done right the first time, and with superior customer service, I would recommend Elite Contractors.
Graves Design & Remodeling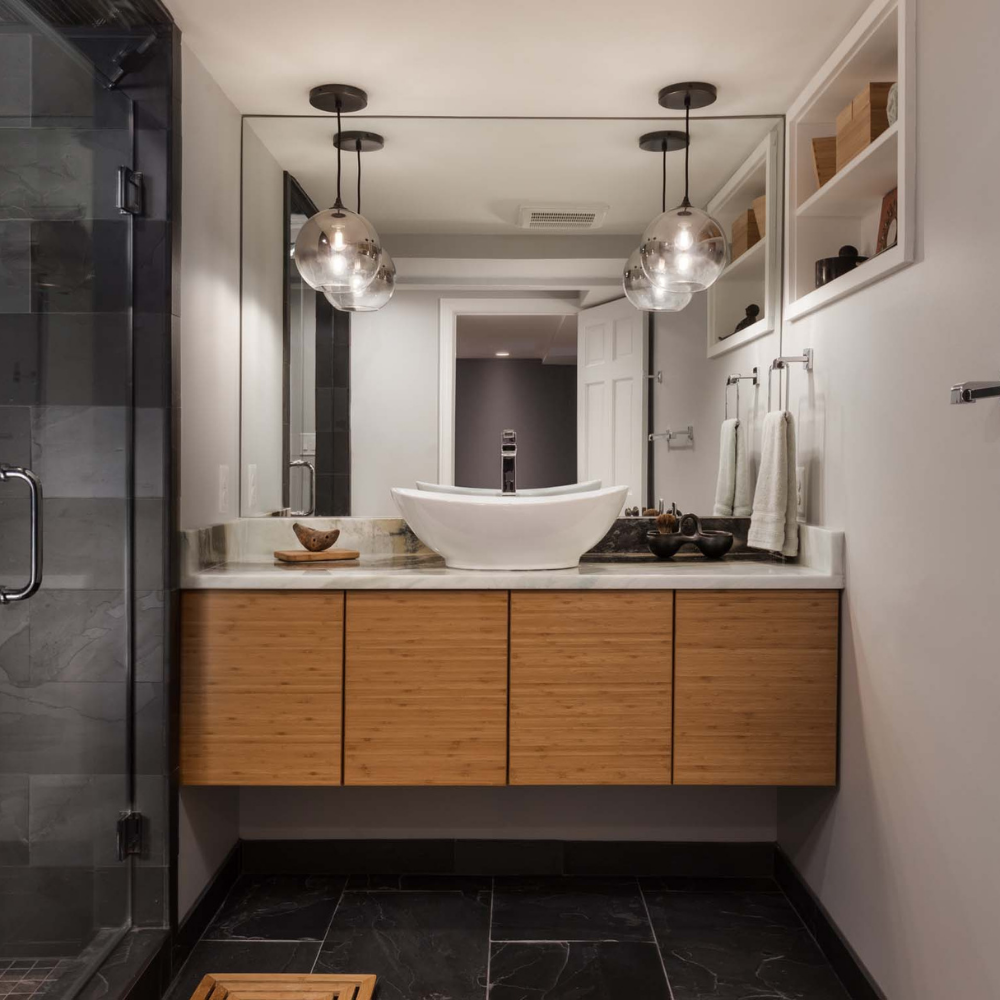 Established in 1986, Graves Design & Remodeling offers complete services for every step of kitchen and bathroom remodeling in Northern Virginia. They also specialize in home additions and cabinetry. The firm has been in the industry for more than three decades.
Graves Design & Remodeling Reviews
Graves Design and Remodeling converted an unfinished basement space into a cozy extra bedroom. The project went very well, from start to finish. It stayed within budget, and the team was responsive and pleasant to work with. The work was extensive – they excavated and installed a new egress window, installed new lighting, switches, and outlets, built in a closet, installed and painted new drywall, installed new padding and carpet on the floor. The attention to detail and commitment to the project exceeded our expectations. I would highly recommend Graves Design and Remodeling to anyone looking for a home improvement contractor.
BEN's Remodeling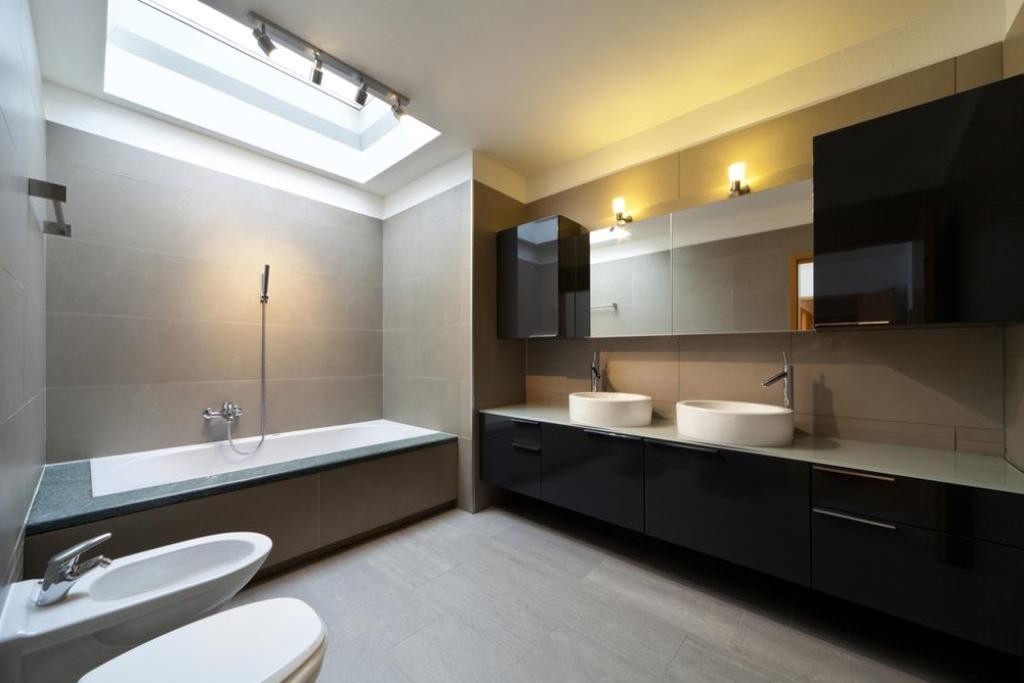 Specializing in remodeling of kitchen, bath, and basement, BEN's Remodeling is a Class A residential contractor. The firm also offers help with painting, flooring, project management, and material procurement. 
BEN's Remodeling Reviews
From the beginning, Ben was absolutely great to work with. I had requested quotes from 4 different remodeling contractors and Ben's Remodeling came in significantly lower than the others. He came up with terrific design solutions for the space challenges we faced, allowing us to double the size of our master bathroom. He was very helpful in making other design choices, and also in helping us source the materials and products we wanted in the most cost effective way. I particularly appreciated the fact that he made sure the worksite was 100% cleaned up at the end of each day. I would absolutely use him again and can't recommend him highly enough.