Home » Best Kitchen & Bathroom Remodelers of Northern Virginia in 2021
Best Kitchen & Bathroom Remodelers of Northern Virginia in 2021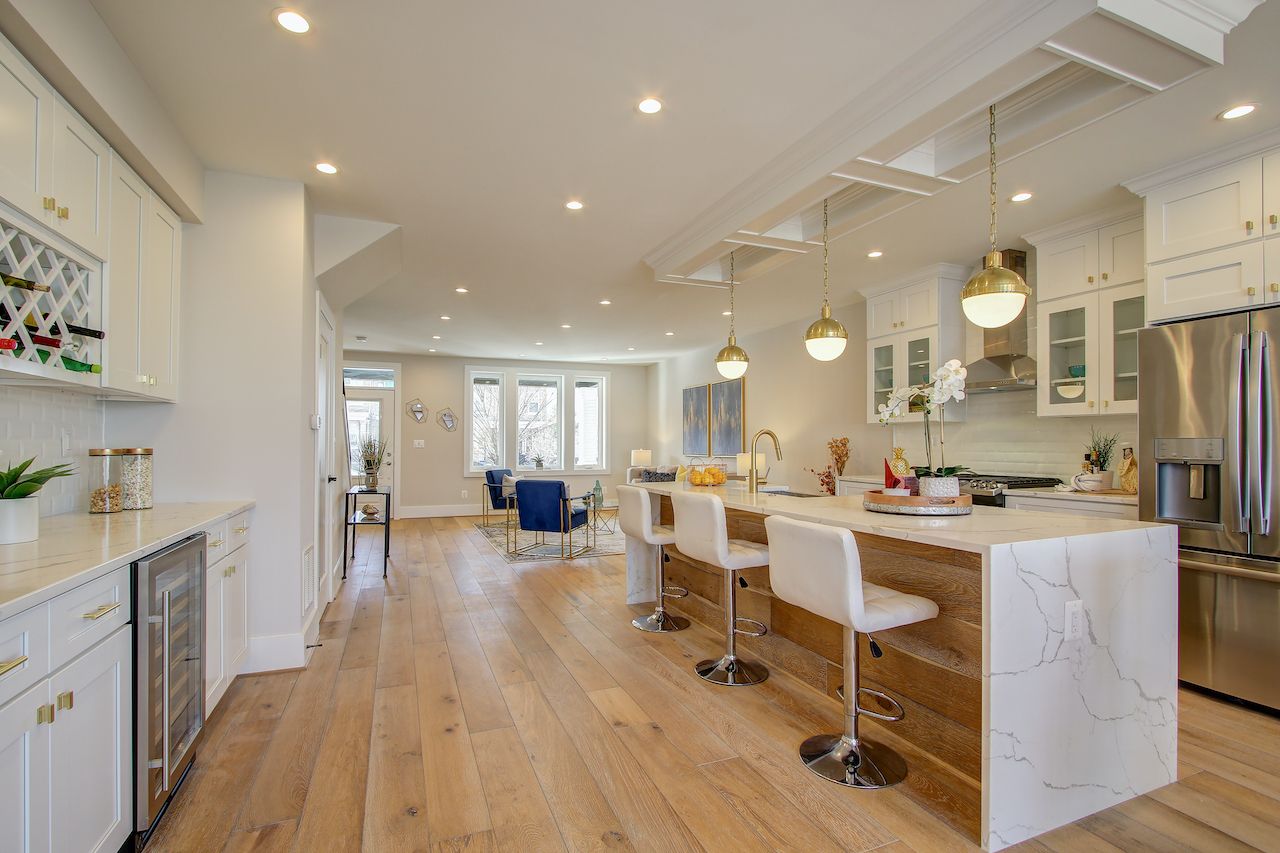 Have you been thinking of giving your bath and kitchen a makeover? It could be a complete remodelling or just a few alterations to change the look of your home. Whatever the idea, the new year is often a good time to start something new. And for starters, you need to know the best remodeling companies in Northern Virginia.
Once you decide to remodel these two rooms, you'd also have to look for the right contractor. And that's where the problem starts. Northern Virginia abounds in scores of remodeling contractors, and it's almost impossible to visit every showroom to figure out which company will suit your taste. That's precisely why we are here! After a careful evaluation, we have curated a list of the top 30 remodelers in the Northern VA region who can spruce up your bath and kitchen to your best advantage.
Kitchen & Bath Shop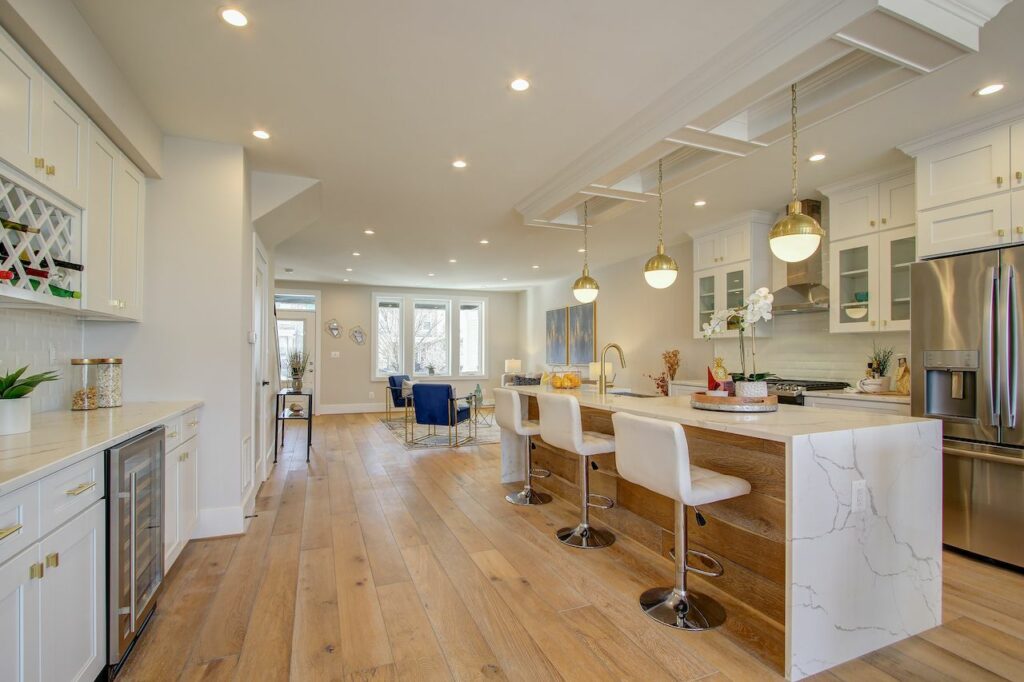 Whether you need a traditional design or a modern layout, Kitchen & Bath Shop commits to turning your dream into reality. One of the best remodeling companies in Northern Virginia, they firm has been working its creative magic on home improvements projects for over two decades now. The seasoned professionals here also consider your budget before finalizing ideas and improvise the process accordingly to deliver the best service.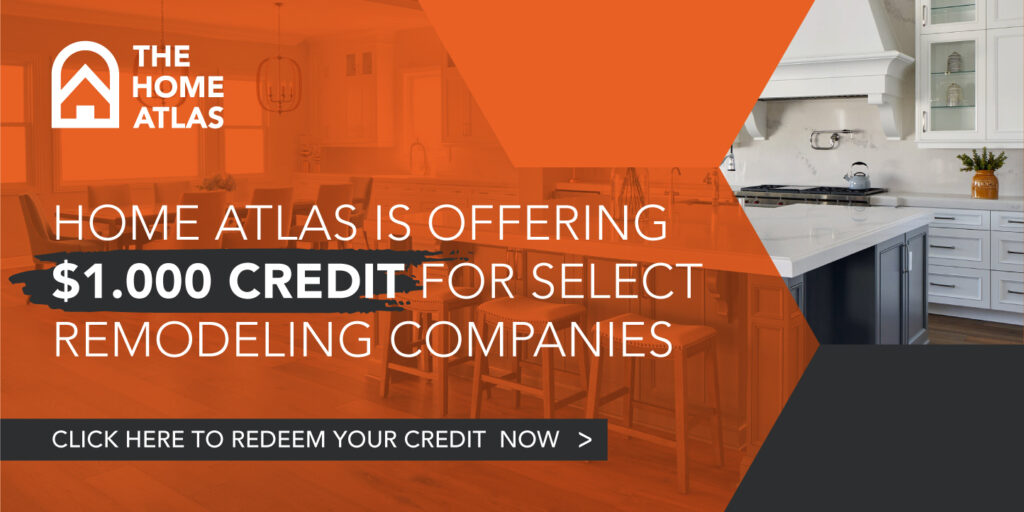 Reico Kitchen & Bath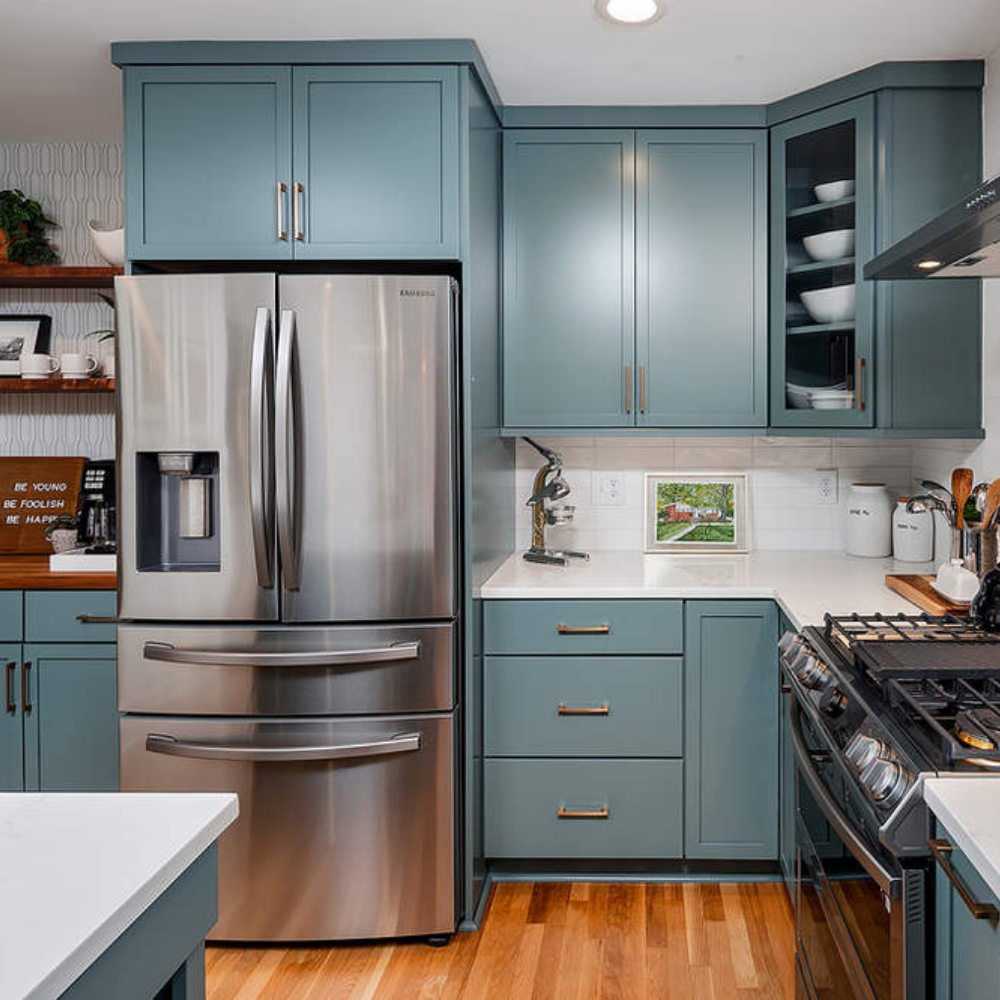 Say hello to this 70-year old veteran that can transform your home into a work of art. The motto of Reico Kitchen & Bath is to create lasting relationships besides delivering top-notch services. Whether you need a customized bathroom design or a standardized kitchen layout, the Reico team handles every aspect of remodeling with finesse. 
USA Cabinet Store
The team of USA Cabinet Store believes that its job doesn't end at simply designing a new kitchen. The staff pays special attention to making people's homes a space that improves their lifestyle and well-being. Established in 2011, the company, through its remarkable craftsmanship and outstanding customer service, has managed to leave a mark in the industry in a short period. 
Michael Nash Design, Build & Homes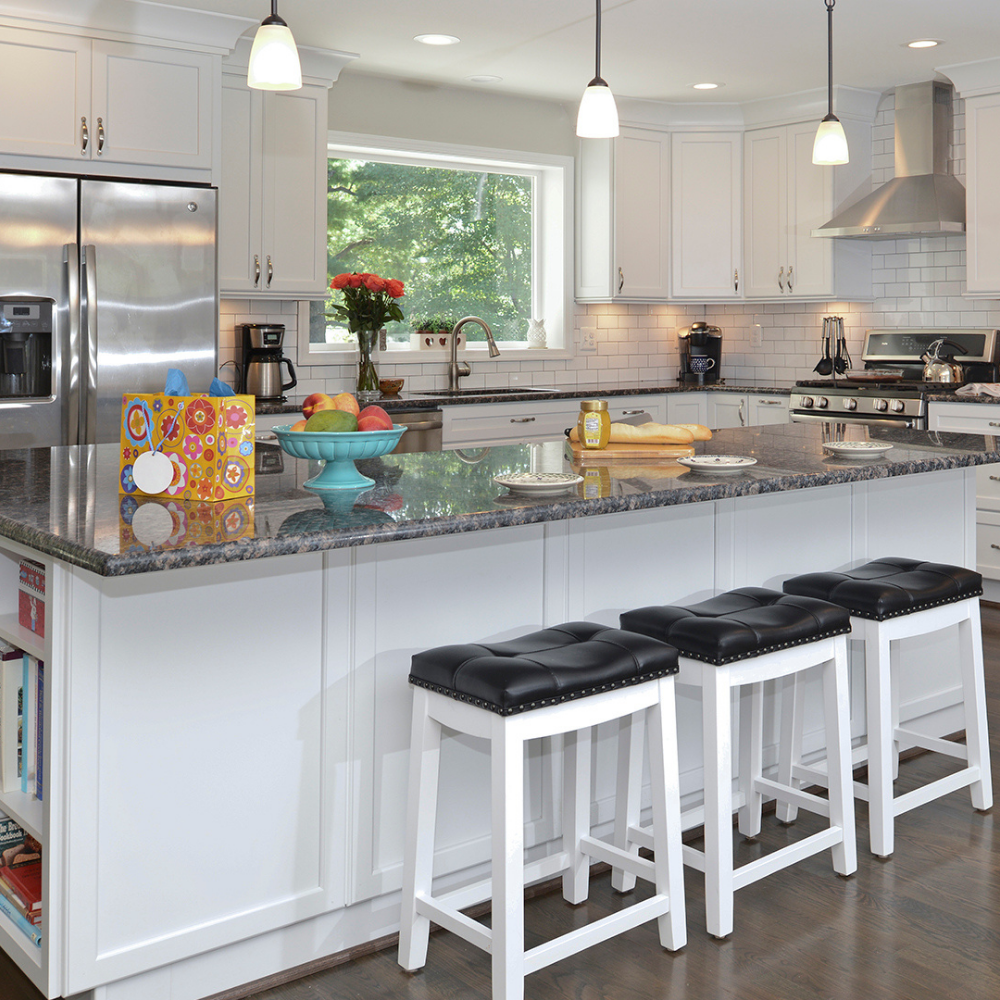 Michael Nash is a well-known name in Northern Virginia, and rightly so! The brand has been constantly showered with accolades and awards for its top-notch service. If you want to opt for kitchen and bathroom remodeling at an affordable price, Michael Nash Design, Build & Homes is where you need to head to.
Reach out to the team to get your free consultation today!
Jennifer Gilmer Kitchen & Bath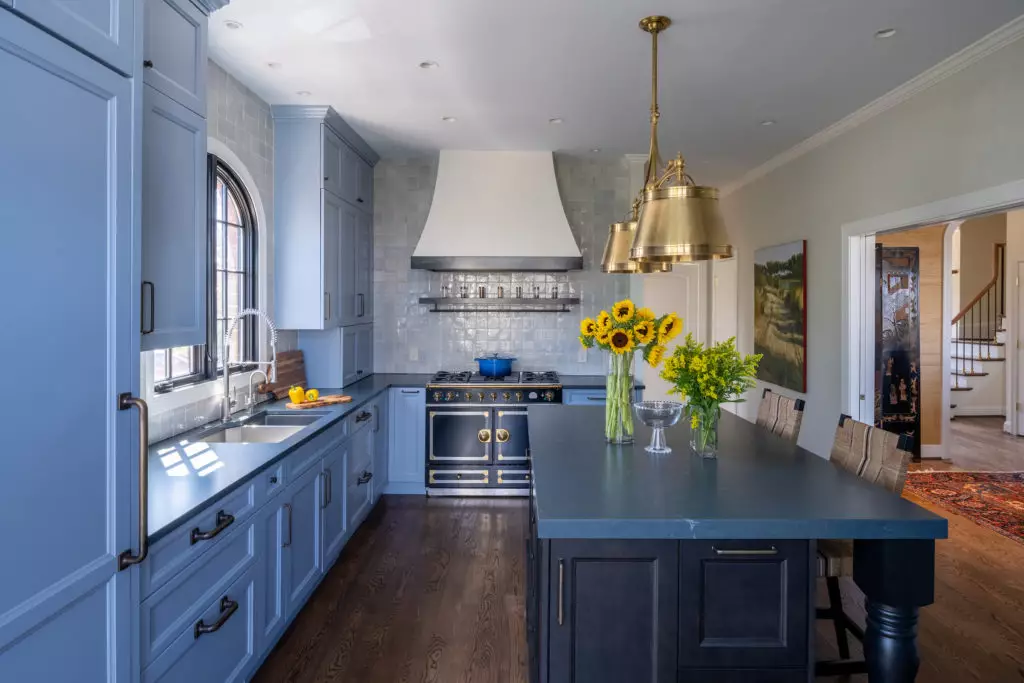 Jennifer Gilmer Kitchen & Bath is a leading name in the DMV region for home improvement projects. Started by Jennifer Gilmer in 1997, the company continues to charm homeowners of Northern VA. The unstoppable flow of accolades attests to the brand's brilliance in its craft. Whether you want a complete overhaul or a minor alteration, Jennifer Gilmer is your go-to remodeler. 
Book your appointment today!
Design Pro Remodeling
Design Pro Remodeling has been in business since 2018 and is a renowned name for custom kitchen remodeling, bathroom upgrades, etc. in Norther Virginia. The team here puts their heart into creating a synergy of utility and aesthetics, presenting you with the home of your dreams. They take care of every step, from conceptualization to adding the last touch. 
Virginia Kitchen and Bath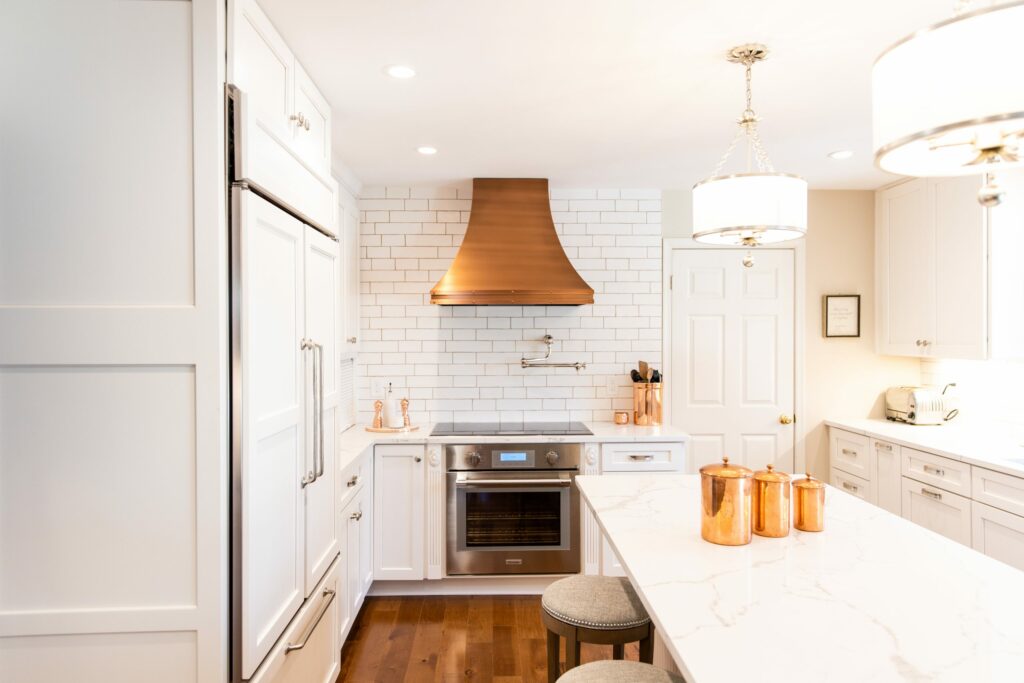 You can rely on Virginia Kitchen and Bath for every aspect of remodeling. Be it picking the suitable granite for your bath to revamping your kitchen space from the ground up, this brand is the one-stop shop for all your remodeling needs. Discuss and finalize your ideas with the team and leave the rest to their master craftsmen. When it comes to sticking to a timeline, the expert staff is committed to their delivery.
WISA Solutions
The designers and craftsmen at WISA Solutions promise to give you an end-to-end service. The company has been helping homeowners in Northern VA transform their baths and kitchens into gratifying spaces. If you wish to add your unique touch to these private spaces in your home, WISA is your go-to brand.
Contact the team to get a free quote.
CCR Contractors
CCR Contractors is one of the top-rated remodeling specialists in Northern Virginia. Having visualized your concept, the expert team pulls in their most seasoned craftsmen and suppliers to deliver a service tailored to your needs. The best thing about CCR is that they offer you electrical and plumbing services along with kitchen and bathroom remodeling. Besides, you also get a one-year labor warranty. What more can you ask from a remodeler? 
Cyrus Construction
If you're in search of a budget-friendly bathroom and kitchen remodeling company in Nothern Virginia, you've reached your destination. Cyrus Construction's exceptional project management team will take care of all your remodeling needs and ensure that your experience is hassle-free. The team is particular about deadlines and never fails to deliver on time.  
The team is just a call away if you want to get a free quote!
Bull Run Kitchen & Bath
If you're looking for cutting-edge designs for your bath and kitchen, Bull Run Kitchen & Bath is the ideal place for you. The company is licensed and houses professionals with more than 25 years of experience under their belt. When it comes to quality and service efficiency, Bull Run is not one to leave you disappointed.
For more information, check their official website and contact them today!
Monarch Design & Remodeling
Spearheaded by Gina Simpson, Monarch Design & Remodeling is a high-rated remodeling company in Northern Virginia. Simpson brings 20 years of experience onto the table and personally assists clients as and when she can. The staff here will thoughtfully curate your design to shape your dreams. They also keep your budget in mind and involve you in every step of the process.
Fairfax Kitchen Bath Remodeling
Here's a family-operated business that understands the essence of a home and values your interests. Fairfax Kitchen Bath Remodeling is known to offer the best-customized services for kitchen and bathroom remodeling. The company hires seasoned professionals for all its projects and only collects raw materials from top suppliers. Security isn't a problem here, as all professionals are certified.
Prime Custom Kitchen & Bath Remodeler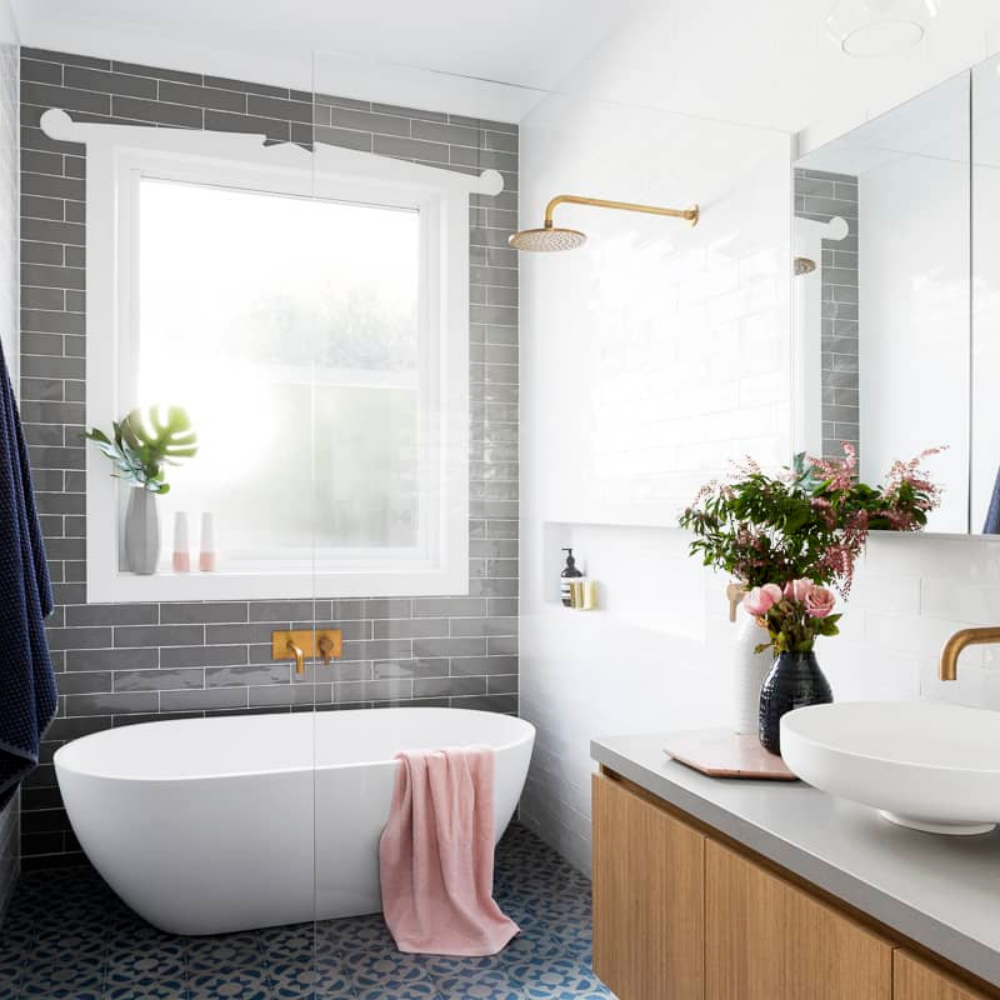 Prime Custom Kitchen & Bath Remodeler goes above and beyond to meet customer expectations. The design and build teams here work in cohesion to help you achieve the best outcome. The seasoned team of Prime Custom brings years of industry knowledge and experience while also being on track with ongoing trends.
My Kitchen & Bath
My Kitchen & Bath has been in the market since 1994 and strives to continue its excellence in building beautiful and functional cooking spaces and baths. The team stays updated on the latest trends as well as carries in-depth knowledge of traditional designs to surprise you with anything you desire. Be it products, services, or people, this company is a topper in every area.
GBC Kitchen and Bath
GBC Kitchen and Bath could be the perfect haven for those who prefer personalized designs and layouts. The management team here is exceptional, while the in-house staff is readily available to resolve any queries that you might have. The brand only uses the finest raw materials, so quality will never be an issue here. The combined efforts of each team at GBC will surely make your remodeling experience memorable. They are indeed one of the best remodeling companies in Northern Virginia.
BOWA
If you're looking for a luxury renovation, BOWA is the right choice for you. Drawing from more than 30 years of experience, the experts at BOWA will help you seamlessly transition your home from basic to aesthetically extra. It goes without saying that the company boasts of a sea of awards conferred on it for its consistent brilliance over the years.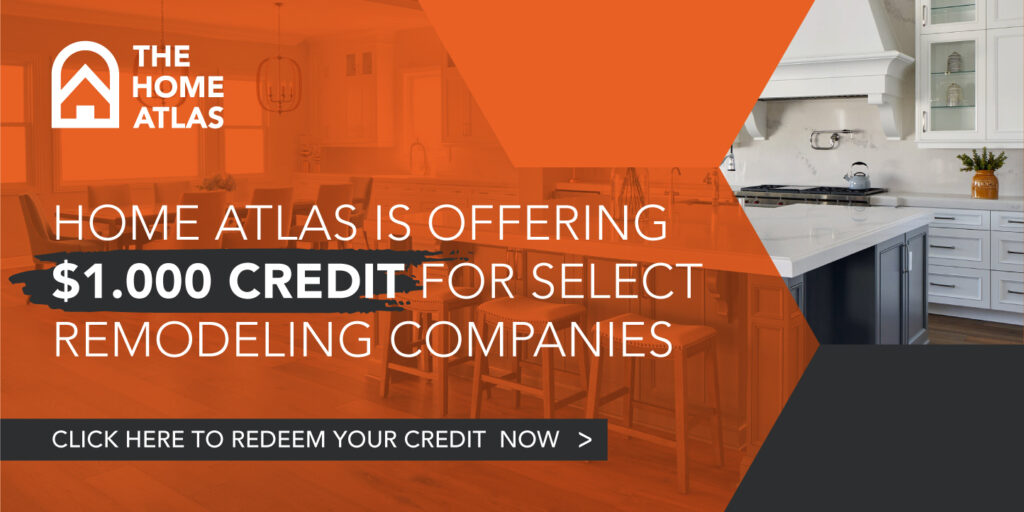 Evergreen Contracting Services
Dave Guerin, the founder of Evergreen Contracting Services, began his career as an apprentice, but his humble beginnings couldn't stop him from establishing one of the premier remodelers in the U.S. The company offers end-to-end bathroom and kitchen remodeling services, from design to installation. The designers offer free consultations to help you decide the style and decor that match your personality and lifestyle. 
Oak Hill Building & Remodeling
Set up in 1978, Oak Hill Building & Remodeling is a family-run business that prioritizes client needs. The professionals at Oak Hill have a combined industry knowledge of 100 years which makes the company stand ahead of its peers. Communication is the key for Oak Hill experts, and they always keep their word when it comes to quality and style.
Sun Design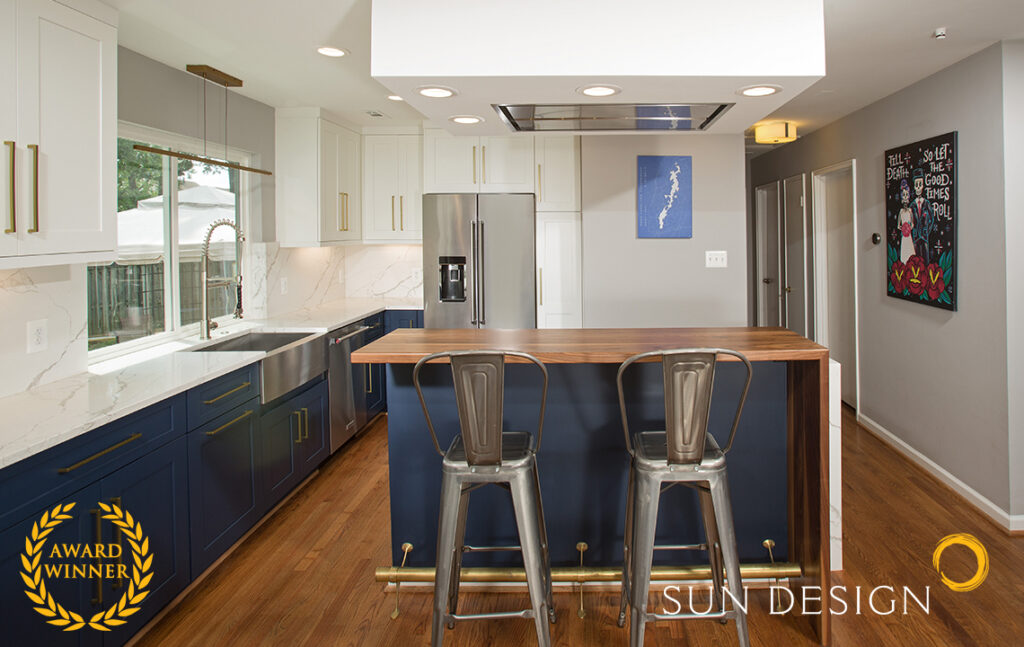 The team at Sun Design understands the idea of a dream home and puts in their best efforts to gift you one. The skilled artisans here will handcraft the ideal design for you with attention to detail. With respect to the product quality, you will never have any complaints. 
True North Contracting
We don't like to settle for less in life. And True North Contracting takes this philosophy seriously! The designers and builders of True North bring 40 years of knowledge and expertise to the table while keeping abreast of new-fangled technologies and trends. Get in touch with True North today and create a kitchen or bath that suits your vision.
Ideal Construction & Remodeling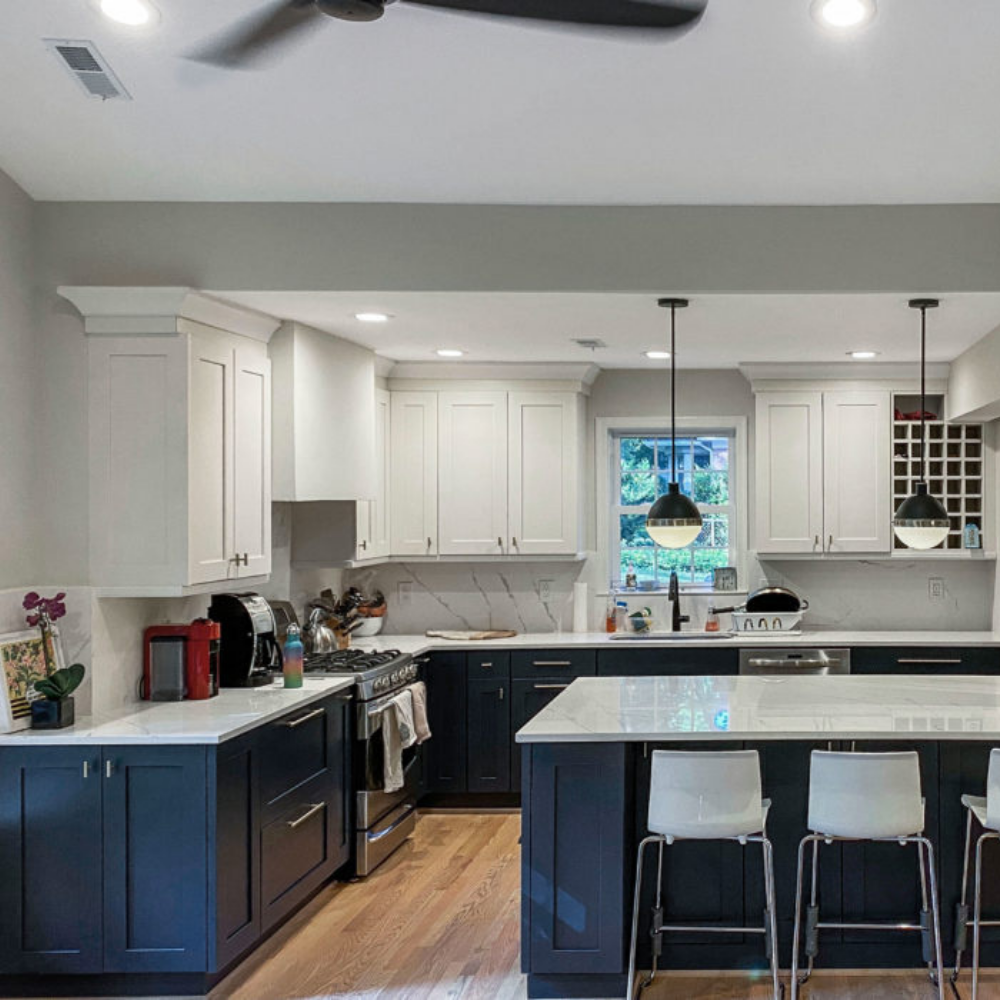 Are you planning to remodel your kitchen or bath from scratch? If so, Ideal Construction & Remodeling is here at your service! The company looks into every aspect of the process, including estimate, planning, design, construction, and installation. The in-house staff is highly experienced and offers timely inspections to ensure that the work gets done seamlessly.  
Forte Construction & Design
As the name suggests, the forte of Forte Construction & Design lies in creating beautiful living spaces for people. Their expertise in the area has rightfully granted them a Licensed Class A certificate. The brand is known for its innovative techniques, consistent performance, and skilled artisans. The team evaluates your plan and budget and accordingly curates the ideal service for you. 
Elite Contractors Services
Introduce yourself to one of the best-rated home remodeling companies in Northern Virginia, Elite Contractors Services. The product and services offered by the brand do justice to its name. The builders and designers of Elite strive to go beyond just creating beautiful living spaces. They believe in adding value to their clients' lives and building long-term relationships. 
Graves Design & Remodeling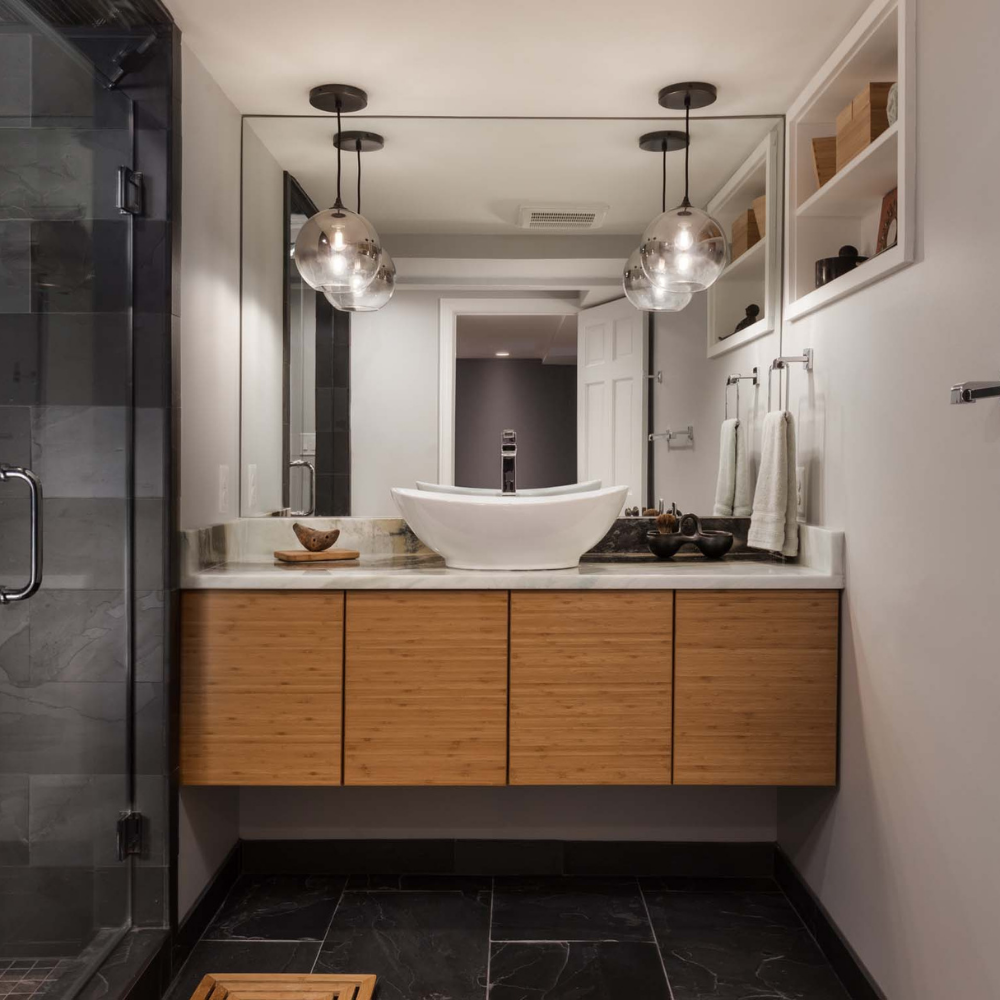 Graves Design & Remodeling was established in 1986 and has since been charming clients with its incredible workmanship and outstanding customer service. The management team promises to guide and assist you throughout the entire process of kitchen and bathroom remodeling. You can choose from their quality products and precisely tailor them to fit your vision.
BEN's Remodeling
BEN's Remodeling offers timeless design choices to give you an experience you would cherish for years to come. If you're a first-timer, there's nothing to worry about! The business proceedings at BEN's are absolutely transparent, and the team will stay by your side to guide you at every step. 
Make your appointment with BEN's today and begin your journey to owning a beautiful home.