Home » Bathroom Remodeling Mistakes
Bathroom Remodeling Mistakes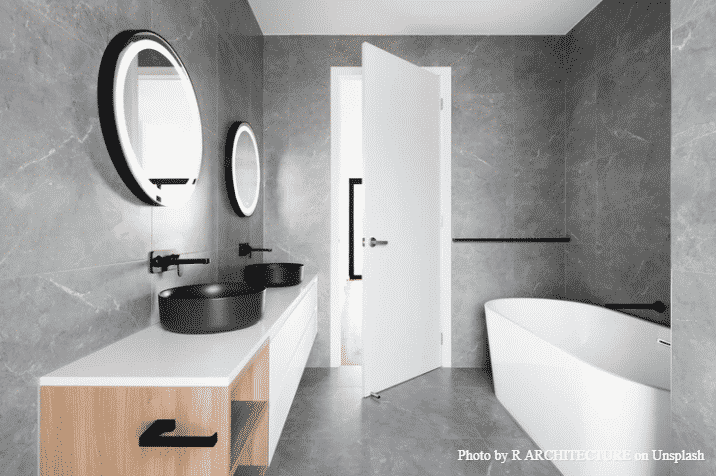 The bathroom plays a vital role in the aesthetics of one's home. Thus, many homeowners consider following smart bathroom remodel tips to start off their home remodeling project. However, a bathroom remodel also leaves room for many bathroom remodeling mistakes.
As a result, apart from compromising their bathroom's functionality, they face wastage of time, effort, and money. Regardless of the magnitude of your personal project, bathroom remodeling is an expensive process.
Moreover, it is essential to remember that every bathroom is different and needs attention differently. Thus, it is in your best interest to learn about the potential bathroom remodeling mistakes you can make beforehand. Besides, you can avoid them and achieve your dream bathroom in due time.
Positioning the Shower Incorrectly
Among the bathroom remodeling mistakes generally made by beginners is the wrong positioning of the shower. They place the shower controls right under the showerhead, placed at the far end of the shower. As a result, the user cannot reach the controls without getting drenched in freezing water.
To avoid this, look at your bathroom plans carefully before executing the shower installation. Imagine yourself opening the door and reaching for the shower controls. Ensure that you can access them conveniently without having to step underneath the showerhead.
Poorly Anchored Towel Bars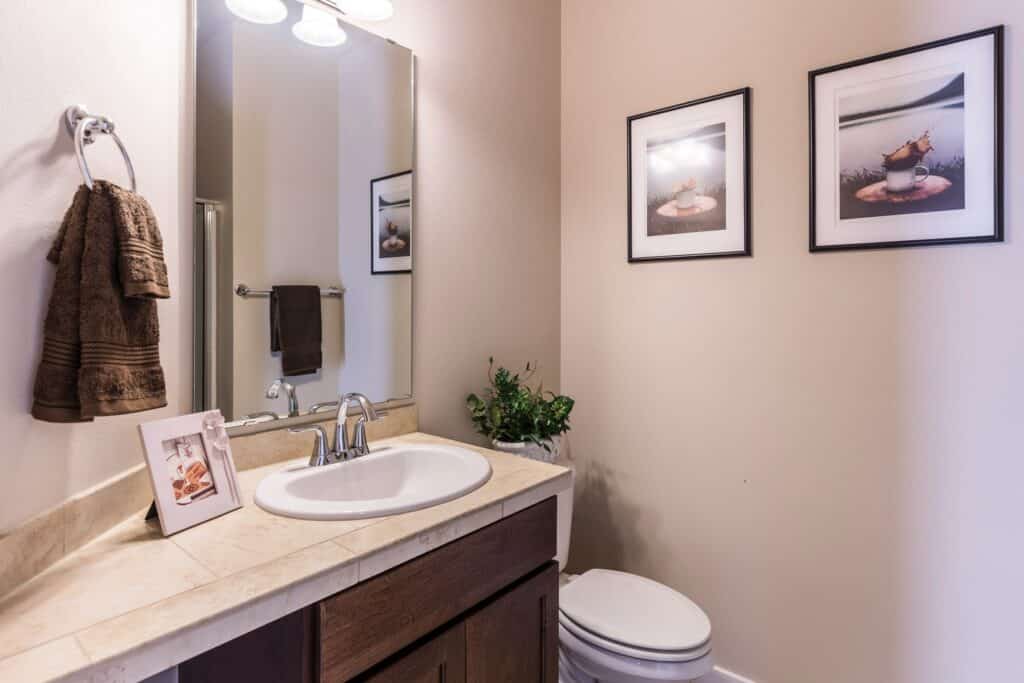 Using drywall plugs to hold towel bars is among the most common bathroom remodeling mistakes made by people. Usually, they do not manage to keep towel bars in place for long. Improper installation can lead to your towel bars coming crashing down sooner than you expect.
You should plan your towel bar placements before installing the new drywall. Put up blocking or wood framing behind the drywall to provide vital support to your future towel bars. It will maintain your bathroom's functionality and the excellent condition of your walls.
Not Squaring the Bathroom's Frame
Among the more common bathroom remodeling mistakes made by people are incorrect assumptions. Many people tend to assume that their bathroom is square without actually verifying it. As a result, they end up with different troublesome results.
For instance, if your bathtub is not square with your doorway, the floor tiles will end up crooked at either of those spots.
You can avoid this issue by ensuring that your space is square before you begin the bathroom remodeling preparation. Measure each wall correctly and make whatever framing adjustments are required. It can make a difference much more significant than you could have imagined.
Inapt Paint Choices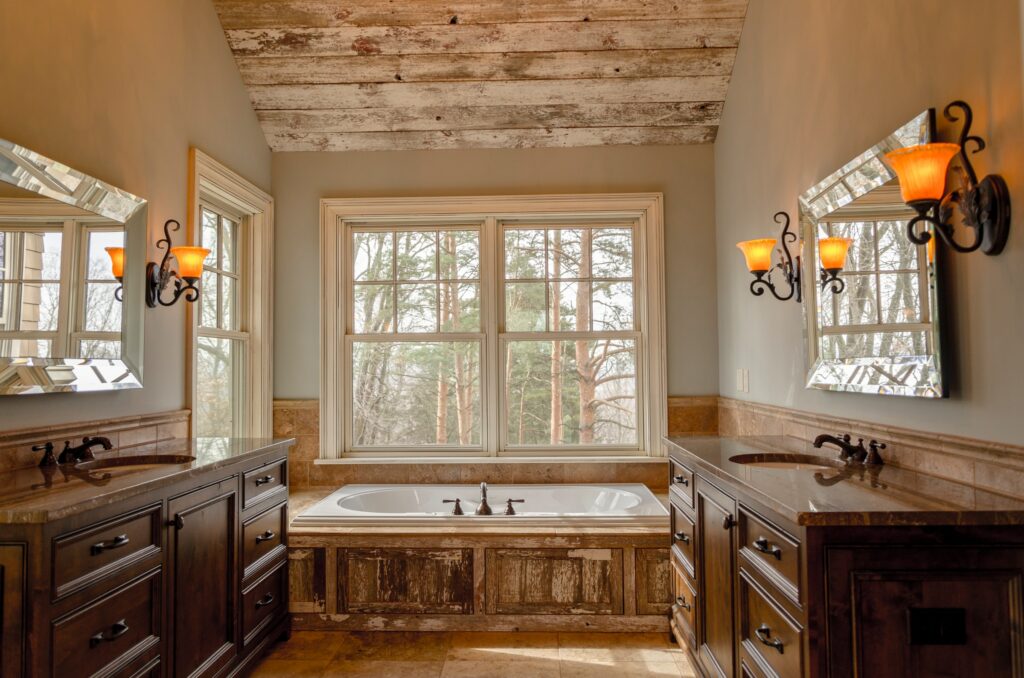 Going for a "paint and primer in one" option is another massive blunder in the list of typical bathroom remodeling mistakes. The claims you see printed on the paint can are, more often than not, terribly misleading.
Such products lack the solidifying properties of a good quality "new drywall" primer. That especially holds if you apply them in a moisture closet.
On the other hand, primers specially designed for new drywall possess thinner consistency. That allows them to soak into the drywall seams and patches, solidifying the wall's finish. You can prevent the paint from peeling off the wall by using moisture-resistant paint after priming.
Trying Too Hard to Be Trendy
A hassle free bathroom remodeling project demand heavy investment on your part. You should carefully go for styles that will stand the test of time. If you need to revamp elements now and then, you will spend a lot of money.
You should prefer trendy neutrals and clean lines instead of the outwardly flashy fads of today. Like pink toilets in the past, they are destined to become outdated shortly. Simple designs with reliable functionality, on the other hand, are evergreen.
Having Dull Lighting
Low lighting in the bathroom can misleadingly make you look aged when you look into the mirror. You should space lighting in a way that it feels balanced and proportional to the cabinetry and mirrors.
Due to a standard bathroom's smaller footprint, lighting plays an even bigger role in its aesthetics and functionality.
Even a couple of little pot lights adequately brighten up space without being intrusive. However, you should go for a wall sconce to light the vanity mirror. It does not cast too many shadows upon your face, thus producing a better effect when you are getting ready.
Having a Poor Layout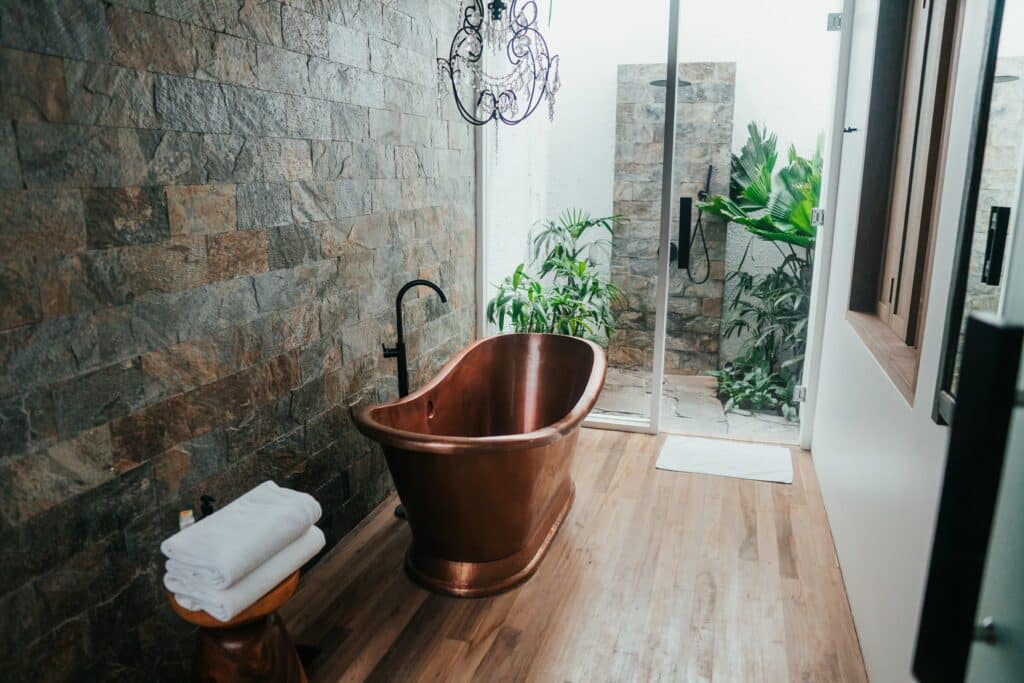 Occasionally, older bathrooms have poor spacing between the toilet flange and wall. Ideally, there should be a distance of twelve inches between the start of the toilet flange and the back wall.
Therefore, any lesser than twelve inches and you will be forced to cut the drywall behind the toilet to accommodate it. Such a step is highly damaging and inadvisable.
You should measure your plumbing clearances as soon as the demolition is complete. If required, ask your plumber to move them into the proper place.
In case you are unable to move the flange, you can go for the limited range of specialty toilets that fit into a ten-inch distance between the flange and wall. However, you will have to pay more for these options.
Poor Ventilation
If your bathroom lacks a window, you should purchase a fan having a timer switch. It should ideally run up to fifteen minutes after you exit the shower. That will control condensation and prevent bubbling in the ceiling paint. It will also hinder the growth of spores of mold.
Even if your bathroom has a window, you should consider investing in a high-quality vent. Bathroom fans that cost less than $75 are usually abysmal in terms of functionality. Thus, we recommend going for ones priced at $250 or above.
Keep in mind that the CFM (Cubic Feet per Minute of air exchange) is directly proportional to the square footage size. You should consider going for a fan with more than 150 CFMs. You will be surprised at the difference it makes in protecting your newly remodeled bathroom.