Home » 10 Best Kitchen And Bathroom Remodeling Companies In Glenview, IL
10 Best Kitchen And Bathroom Remodeling Companies In Glenview, IL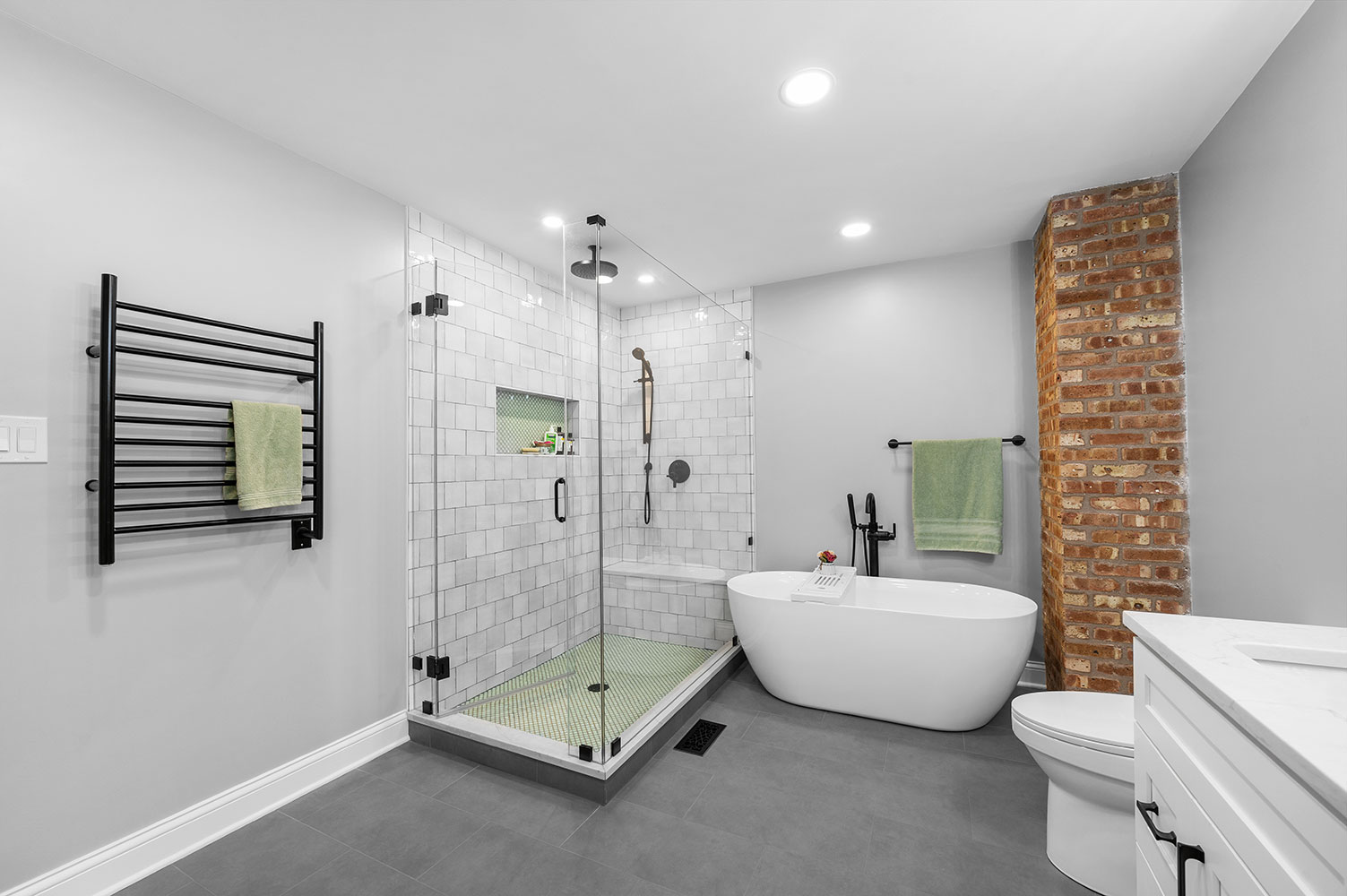 Having an elegant kitchen and bathroom is as important as a pretty living room or bedroom. But are you still confused about whether you should redecorate your cooking space and bathroom? If so, think no more and revamp those parts of your house with the best remodeling companies in Glenview, IL
Redecorating the interiors of the house yourself can get quite stressful. For such cases, remodeling companies are there to make your life easier. With so many companies offering renovation services, which one should you choose? To save your time and energy, we did some digging and found some treasure for you. 
Here are the 10 best kitchen and bathroom remodeling companies in Glenview, IL, you must reach out to. 
Kitchens & Baths Unlimited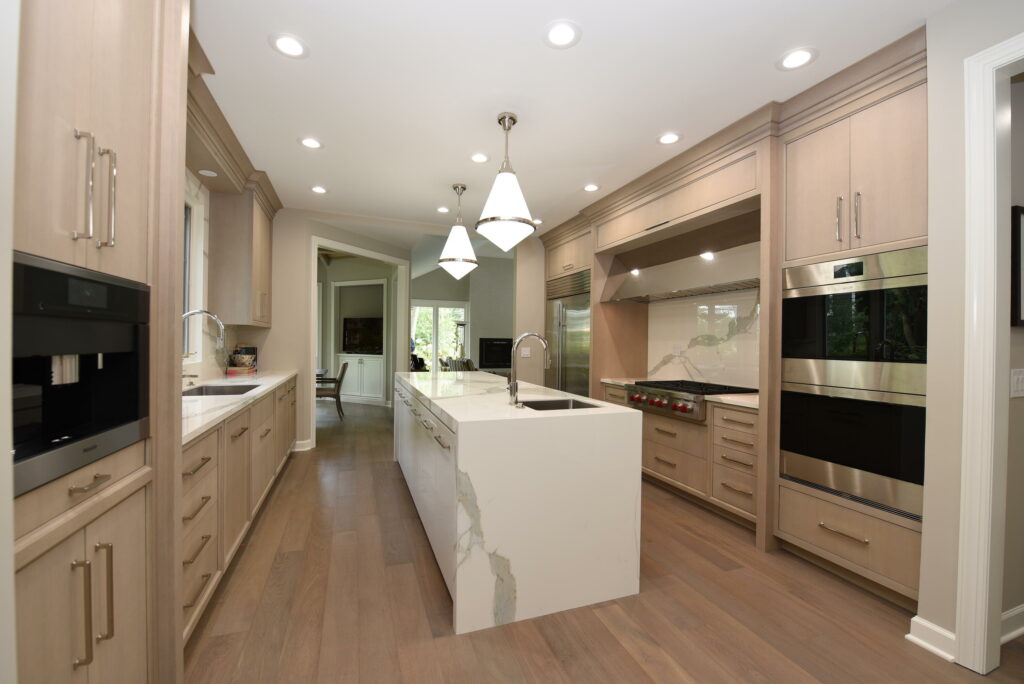 Kitchen & Baths Unlimited has more than 35 years of experience in home remodeling. The firm currently serves the areas of Northshore and Chicagoland. The team here provides full-fledged bathroom and kitchen remodeling services, including carpentry, plumbing, custom cabinetry, and even electrical work.  The firm has been consistently winning the Best of Houzz Service since 2015. 
Kitchen & Baths Unlimited Review
I continue to recommend Kitchens & Baths Unlimited for any project of any kind. I felt comfortable from the outset talking and planning with Kelly Thayer. Kelly was our "kitchen architect". We talked frequently and exchanged ideas. She listened carefully and made everything work, from my built-in coffee maker to the kitchen sink foot pedal. Our crew seldom deviated and the foreman was here and always available by phone. They were focused on their work, respectful of our family and the inconvenience, and left no messes, sweeping and vacuuming daily. Upon completion of the work, we were more than satisfied. Everyone who visits is impressed with the beautiful flow of the design.
4Ever Remodeling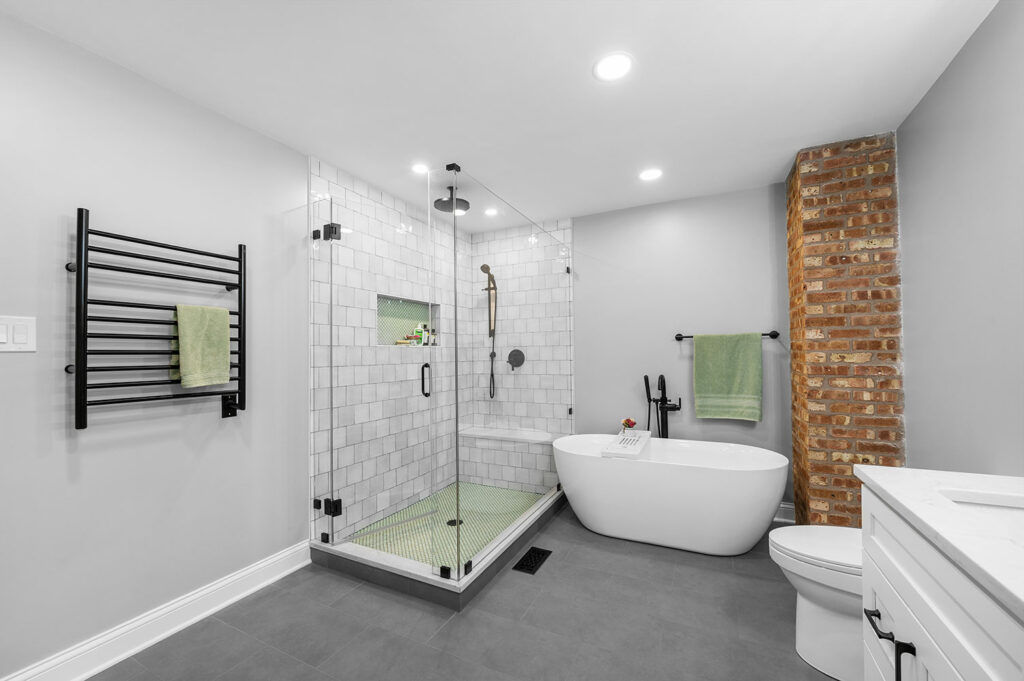 Based in Chicago, 4Ever Remodeling was set up in the year 2011. From home additions to basement remodeling to installing new cabinets, you name the service and 4Ever will get it all sorted. The company offers its services in the suburbs of Glenview, River Forest, Palatine, Oak Brook, Addison, Brookfield, Villa Park, Buffalo Grove, and several other neighboring areas. It partners with some of the best financing companies that offer various options to invest in your next home improvement project. You also get a limited 3-year labor warranty.
4Ever Remodeling Review
From start to finish working with 4Ever Remodeling was a great experience. I was looking to get my primary bathroom updated and remodeled and reached out to the team in May 2021. I worked with a designer who helped me with many aspects of the space and we got the reno started in July. By the end of August, it was finished! Communication was easy and the work was quality. Highly recommend.
Top Design Kitchen Bathroom Remodeling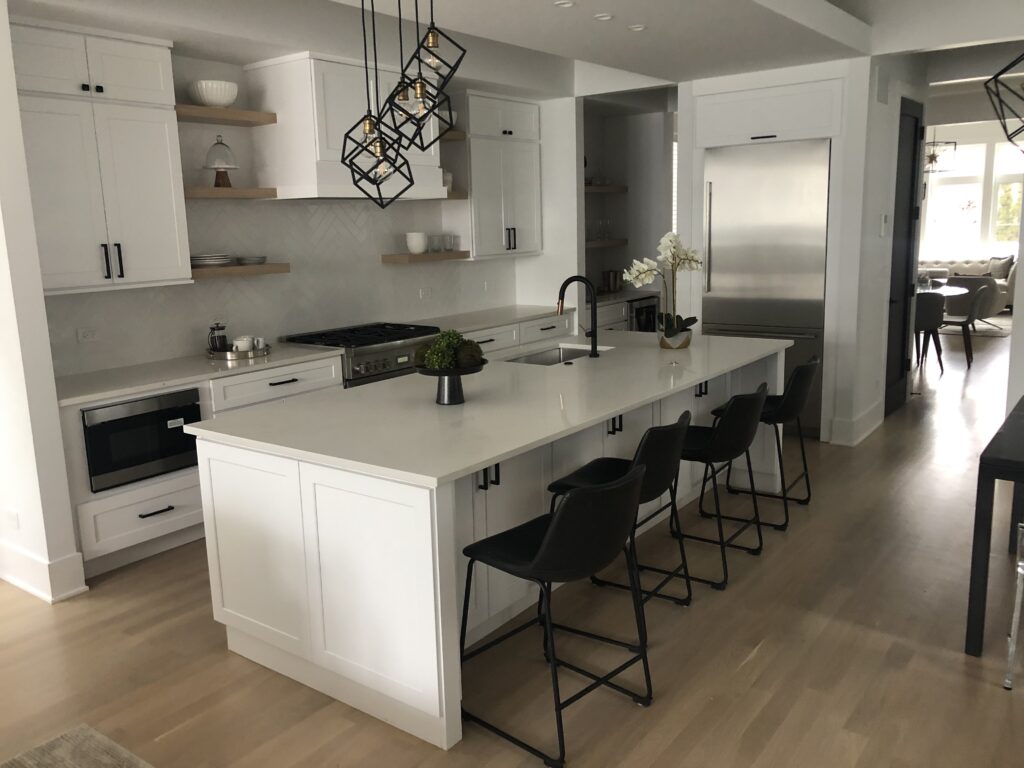 BBB-accredited Top Design Kitchen Bathroom Remodeling has been delivering home improvement services to the Chicagoland community since 1984. Its service areas include Glenview, Northbrook, Highland Park, Oakbrook, Niles, and Skokie, among others. The company is fully licensed and bonded. since the year. Whether you want to renovate your entire home or a particular room, the team of Top Design will get you covered.  
Top Design Kitchen Bathroom Remodeling Review
Bud and Lori W. We just have this kitchen completely gutted and remodeled and it looks beautiful. They did fantastic, oh my gosh are you kidding me? Ron was great from start to finish and then his crew was amazing. They were very meticulous and careful, on time. Top Design also kept us informed on everything they were doing, what time the crew was coming in, and when they would be leaving for the day. They were great. We will be doing another remodel and it will be with Top Design Inc. It could not have been a more seamless process with them. Highly recommend.
Glenbrook Remodeling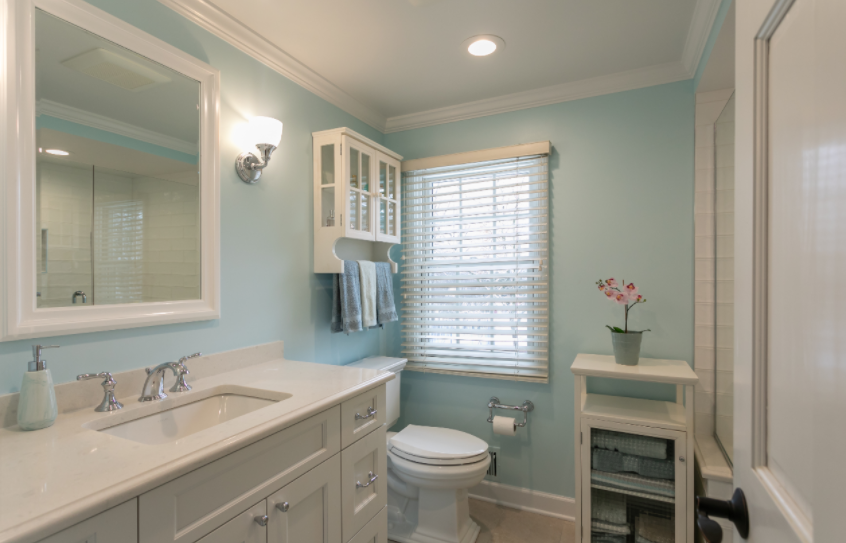 Glenbrook Remodeling is a family-owned company started by Alex G and her brother, Mike. They have been in the market for over 15 years now. They offer kitchen and bathroom remodeling services in Glenview. You can also explore vanities and select materials by visiting Glenbrook's showroom. The company has affiliations with NKBA, NARI, Glenview Chamber of Commerce and has won awards From Houzz for its service and design. It is a licensed, insured, and bonded company. 
Glenbrook Remodeling Review
Quality, professionalism, integrity, and trustworthiness are all words that describe Glenbrook Remodeling. Three years ago they remodeled our kitchen and we loved their work. There was no question that we would contact them to handle our emergency basement remodeling. It is beautiful! They are also redoing our master bath and guest bathroom. We wouldn't consider any one else to do the job.
Derick & Sons Home Remodeling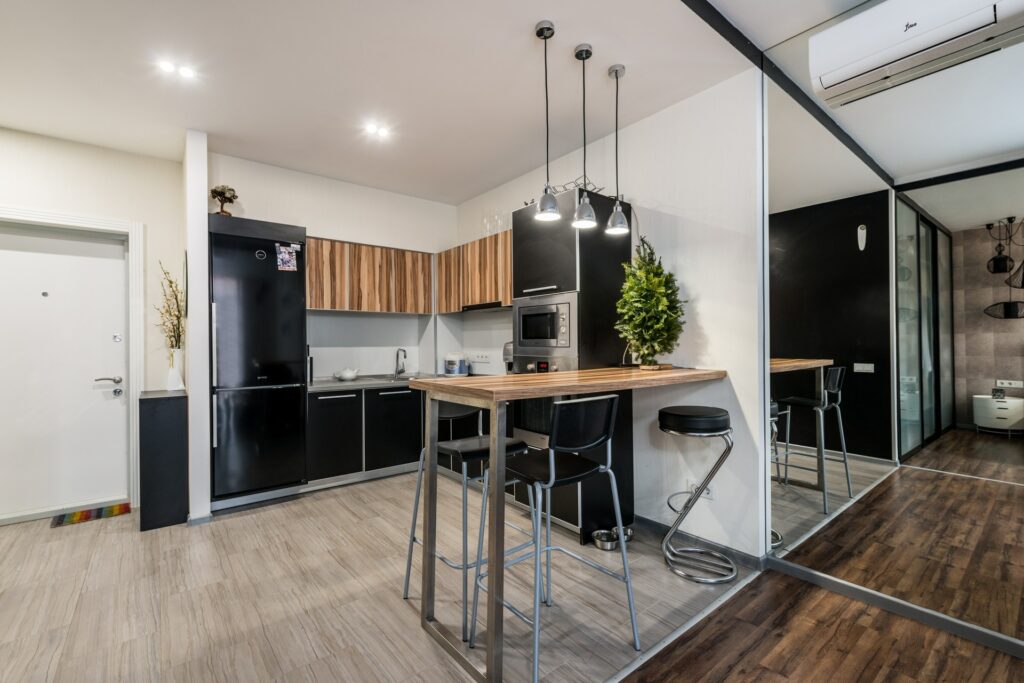 A recipient of Best of Houzz Service 2020, Derek & Sons Home Remodeling has turned out to be quite the charmer. The company specializes in bath remodeling, which includes services ranging from shower and bathtub installations to implementing the latest bathroom designs. In addition, the firm also handles the renovation of basements and kitchens. Derek & Sons currently serve the areas of Park Ridge, Lincolnshire, Schaumburg, Morton Grove, Mount Prospect, Niles, Northbrook, Palatine, Arlington Heights, and surrounding communities. 
Derick & Sons Home Remodeling Review
Glenview Interior Remodeling did great job finishing my small basement with a small bathroom. We added recessed lights, new vinyl plank flooring and everything new in the bathroom. It took only 3 weeks and was very affordable. I only wish we did it years ago.
Ideal Remodeling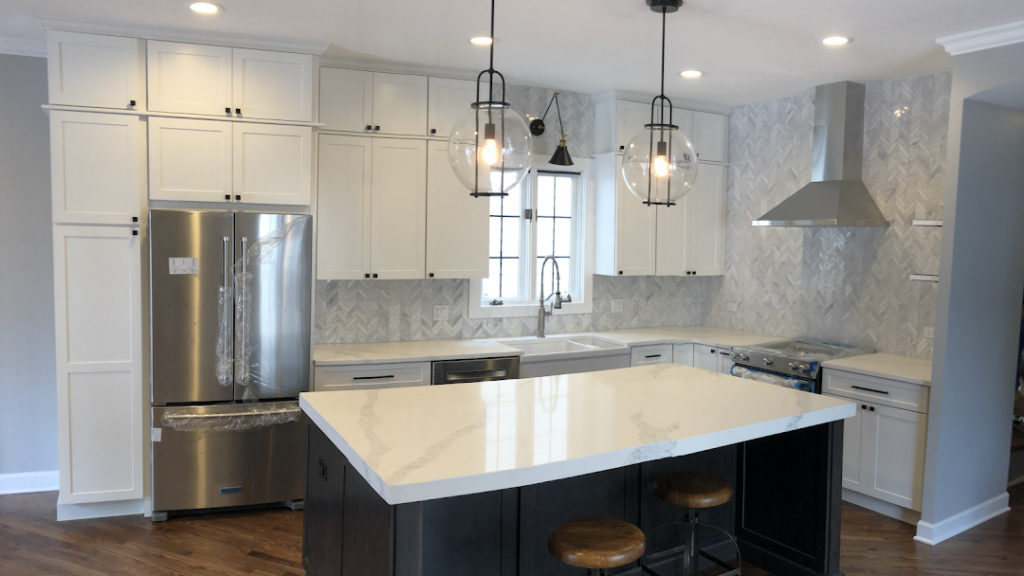 Ideal Remodeling is a home renovation company based in Glenview, IL. It was established in the year 2011. The company offers amazing deals for its remodeling services every holiday season. The team of Ideal is fully licensed and assists clients in every phase of the project, from design to installation. The firm specializes in kitchen, basement, and bathroom remodeling. Service areas of Ideal Remodeling include Glencoe, Winnetka, Highland Park, Lake Forest, Barrington, Vernon Hills, Des Plaines, Wood Dale, Palatine, etc.
Ideal Remodeling Review
Kamil and his crew did a fantastic job remodeling our living room, dining, kitchen and bathroom. It was a big job and he came in on budget, on time and the workmanship was very professional . Would definitely use him again and highly recommend Ideal Remodeling.
New Look Home Remodel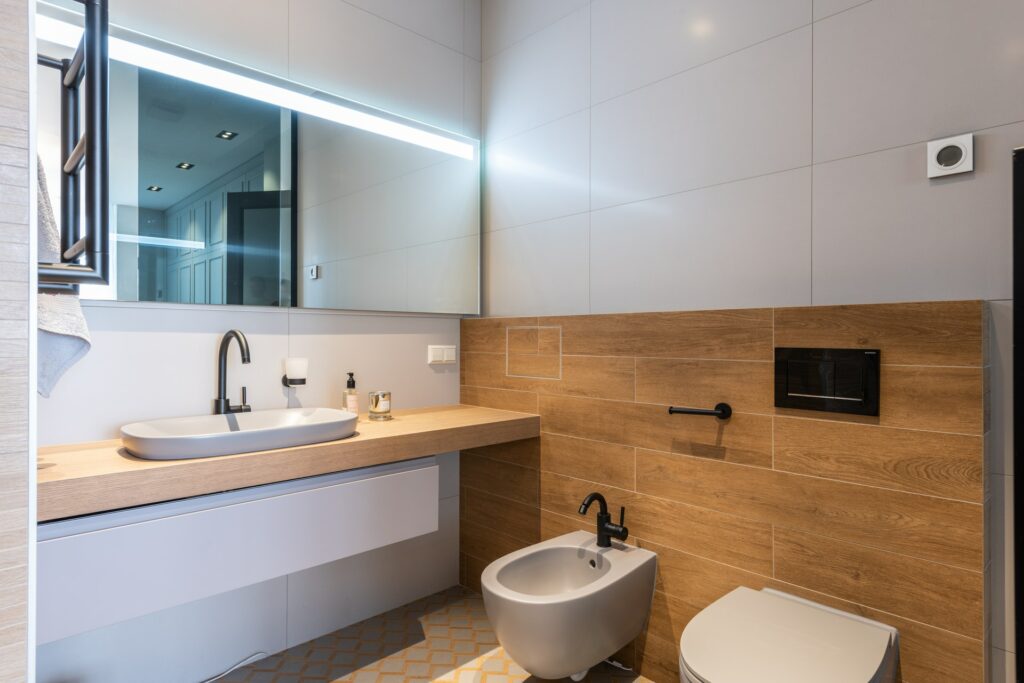 Looking for reliable contractors for your home improvement project? If so, New Look Home Remodel could be your savior. The team is well-equipped to handle both full home renovation and room additions. The company particularly looks into bathroom, kitchen, and basement remodeling. Its services can be availed in the areas of Skokie, Glenview, Park Ridge, Evanston, Winnetka, and Wilmette. 
New Look Home Remodel Review
These are the most reliable, professional, and fair home remodeling contractors in Glenview. I felt like an important member of their family
PRUSAK Remodeling Contractors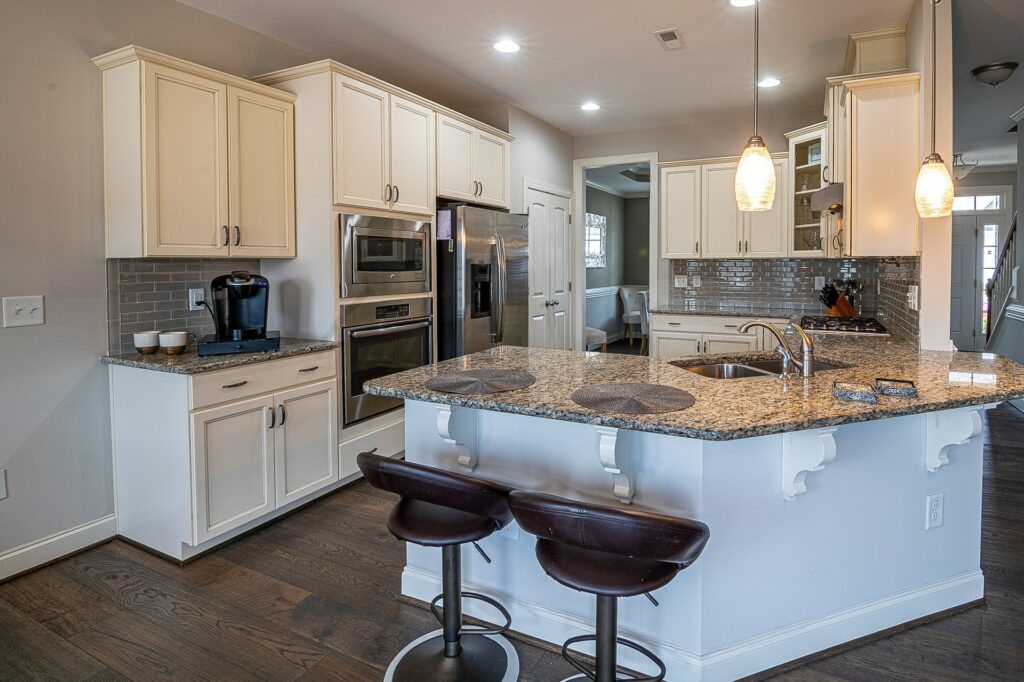 Established in the year 2007, the specialty of PRUSAK Remodeling Contractors is to renovate spaces creatively, using the finest materials in the market. Bathrooms are its prime focus; the firm offers a wide array of services including cabinet refacing, personalizing vanities, shower door repair, bathtub refinishing, and tile installation, among others. You can find the services of PRUSAK in Buffalo Grove, Glenview, Des Plaines, Skokie, Schaumburg, Morton Grove, and the neighboring areas.
PRUSAK Remodeling Contractors Review
I have tried so many remodeling companies over the years. However, your bathroom remodeling company in Glenview stood out because of the work that you guys have done. I had two of my bathroom remodel by your contractors. I am in love with the vanity that was installed in one of my bathrooms. It complements the theme of my entire bathroom which I really love. Very recommendable company to everyone!
SUPERIOR Pad Construction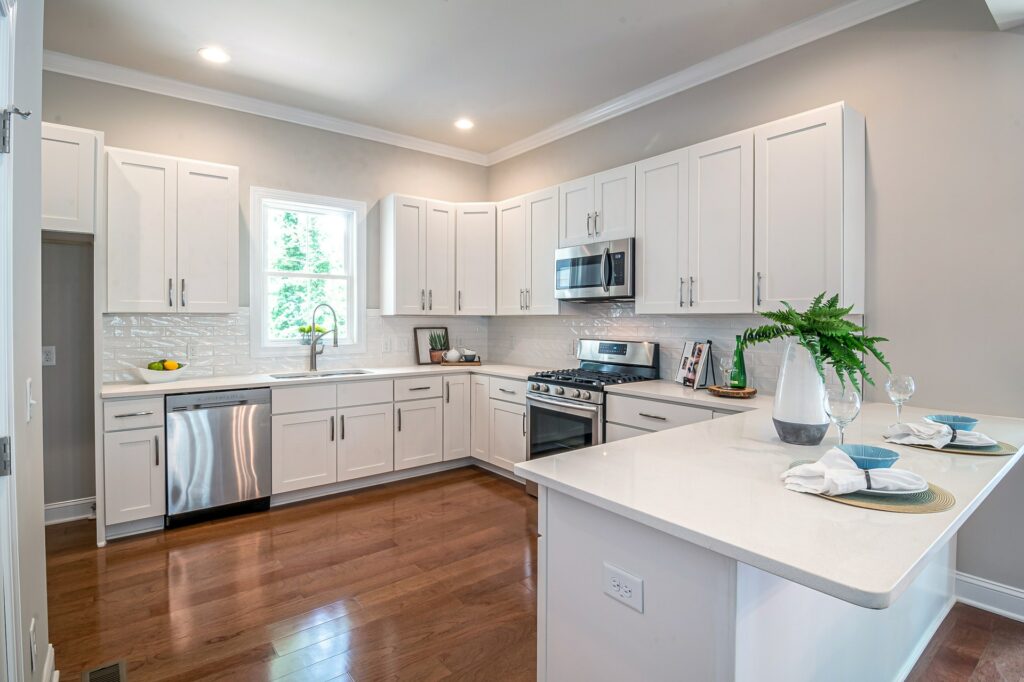 Superior Pad Construction is a kitchen and bathroom remodeling company in Glenview.  It recently won the Best of Houzz Service 2022 award, further proving its mettle. Superior Pad is known for its wide-ranging services, which include cabinet repair, floor leveling, green building, bathtub/shower/tile installation and repair, plumbing, and so on. At present, the firm extends its services to Barrington, Barrington Hills, Cary, Crystal Lake, Deer Park, Fairfield, Forest Lake, Fox River Grove, Hawthorn Woods, and the surrounding regions. 
Superior Pad Construction Review
We used Superior Pad Construction for a complete gut & remodel of our master bathroom. Throughout the entire process, Marcin was incredibly responsive and his team was always professional and timely. We changed our minds on a couple details mid project and he was honest and up front regarding additional time & cost. We felt like his biggest priority was making sure we were happy with the bathroom. We couldn't be happier with how things turned out and look forward to working with him again for any future projects.
Apex Kitchen & Bath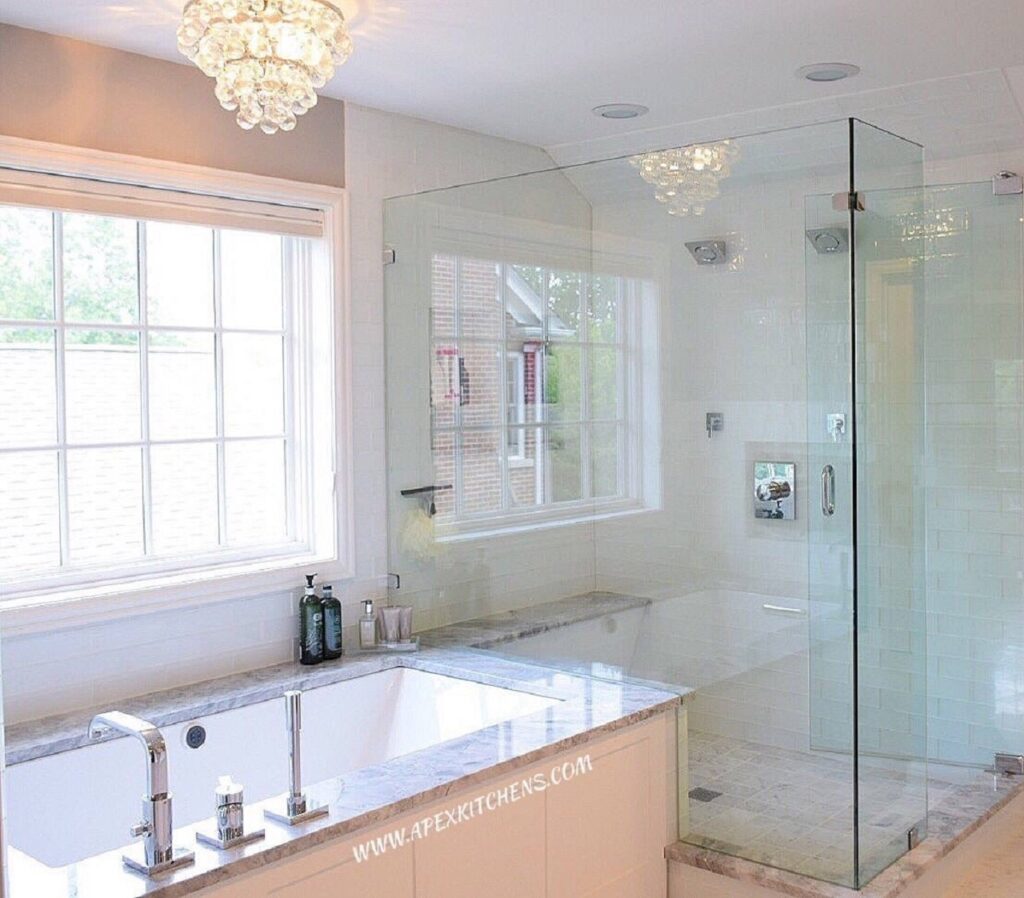 Apex Kitchen & Bath has been in business since 1998 and is a member of the National Kitchen and Bath Association. Apex extends its services to communities in Glenview, Northbrook, Park Ridge, Morton Grove, Skokie, Niles, Lincolnwood, Evanston, and the neighboring areas.  The company houses a premium collection of products including custom cabinets, fixtures, hardware, countertop materials, etc. Besides, the team has long-term experience in renovating bathrooms and kitchens. The company also has its own showroom in Morton Grove, IL. 
Apex Kitchen & Bath Review
Apex remodeled our kitchen a few years ago. They did a great job. All of our friends and family members rave about the kitchen. This room is really the highlight of our house. We recently had a problem with the kitchen faucet. It was several years since Apex did the work, but they came out and resolved the problem.