Home » Choosing Kitchen Cabinets – Where to Buy, How to Start
Choosing Kitchen Cabinets – Where to Buy, How to Start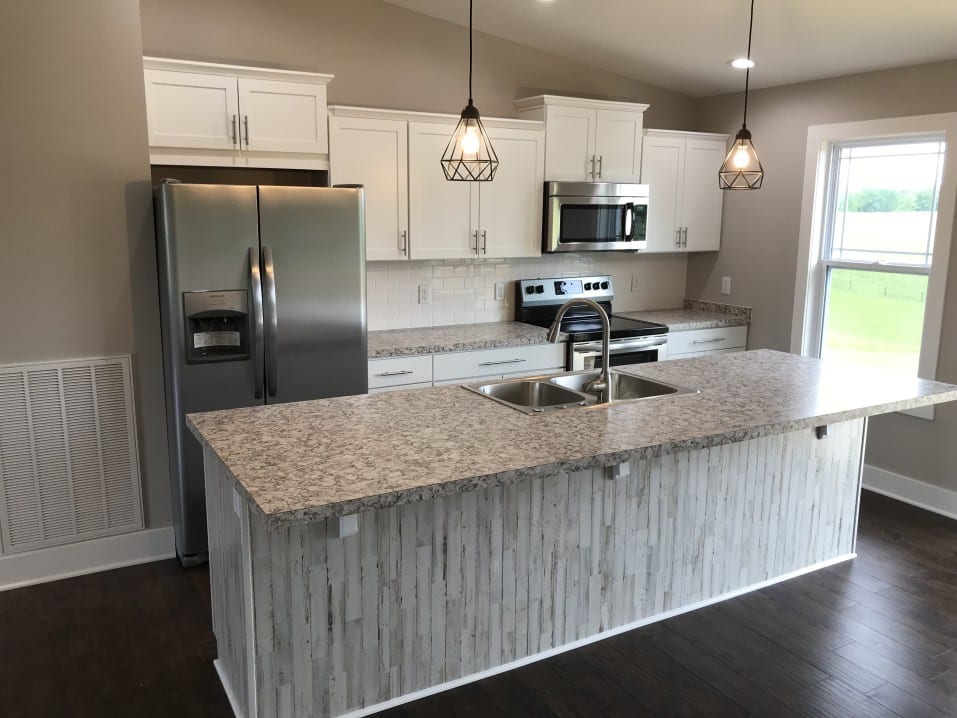 Wondering why you need a guide to buy cabinets?
Two words: creaking doors. Imagine completing your kitchen remodeling and realizing your cabinet door makes a noise or is loose.  Or even worse, the cabinets do not align with your needs at all.
Some of the most important aspects to consider while choosing a cabinet are the style, the design, storage capabilities, and how it plays with the rest of the kitchen.
Here is a guide to help you pick the perfect cabinets for your kitchen.
WHY YOUR CABINET DESIGN MATTERS
No, it's not just about aesthetics.
Although cabinets are the central attraction for most of the kitchens design-wise, it is also very important to make sure that the cabinets are in harmony with the overall design of the kitchen.
Once you have figured out the overriding theme of the kitchen, you can choose your cabinets accordingly.  As a general rule, bright and colorful cabinets go well with a cheery kitchen and darker tones pair well with classy and more mature themes.
MOST POPULAR CABINET STYLES
Inset Cabinets


In this design, the cabinets go all the way down to the floor, adding a sense of

stability

to the design.  A time-tested theme in British homes, they are certainly ready for their American invasion.

Flush Design


Doors and drawers cover the face of the cabinet in a flush design.  The design affords

extra storage space

and an aesthetically pleasing look.

Part Overlay


Somewhere between inset and flush depending on your needs, part overlays are the most preferred design in America. The

flexibility of design

according to customer needs is a huge advantage over the other types of cabinets which offer little to no leeway for deviations from a set design.
CHOOSING A CABINET DESIGN FOR YOUR KITCHEN
The most visible element of a cabinet is also its most important — the cabinet door.  Make sure you take the time to deliberate the decision of door designs, as they will more often than not dictate the style for the rest of the kitchen.
A relatively newer design trend to consider is floor-to-ceiling cabinetry. These afford you a greater efficiency when it comes to space management, and also give your kitchen an edge.
WHAT MATERIAL SHOULD YOU PICK?
Honestly, the material you choose will depend entirely upon your budget.  
However, there are always some general tips you can use to finalize the material:
The bigger the budget you have, the better material you can buy. But that doesn't necessarily mean cheaper materials are no good. Plywood is a good example that is both affordable and great.

Prioritize performance over appearance. Cabinets are supposed to last for years, if not decades. 

If you are going for wooden cabinetry, remember that sometimes the finish of the wood matters as much as the wood itself.

Pick a material that is

easy to clean

.
MAXIMIZING STORAGE
Substance over style is the mantra for picking the perfect cabinet. And storage is an area where you should never compromise.
Average design with good storage options is still better than a good design-bad storage combination.
Talk to multiple suppliers, research their past projects, and find a trustworthy source to get you what you need.
WHY LOOKS SHOULDN'T MATTER MUCH
As has been repeated several times throughout this article, a well-built cabinet trumps a good looking cabinet every day of the year.
Since they are such high traffic corners of your house, they need to be strong enough to handle constant use. If you need to trade off style for function or durability, do it without a second thought. Your future selves will thank you!
————————–
Sources: