10 Best Kitchen & Bathroom Remodeling Contractors in Washington, DC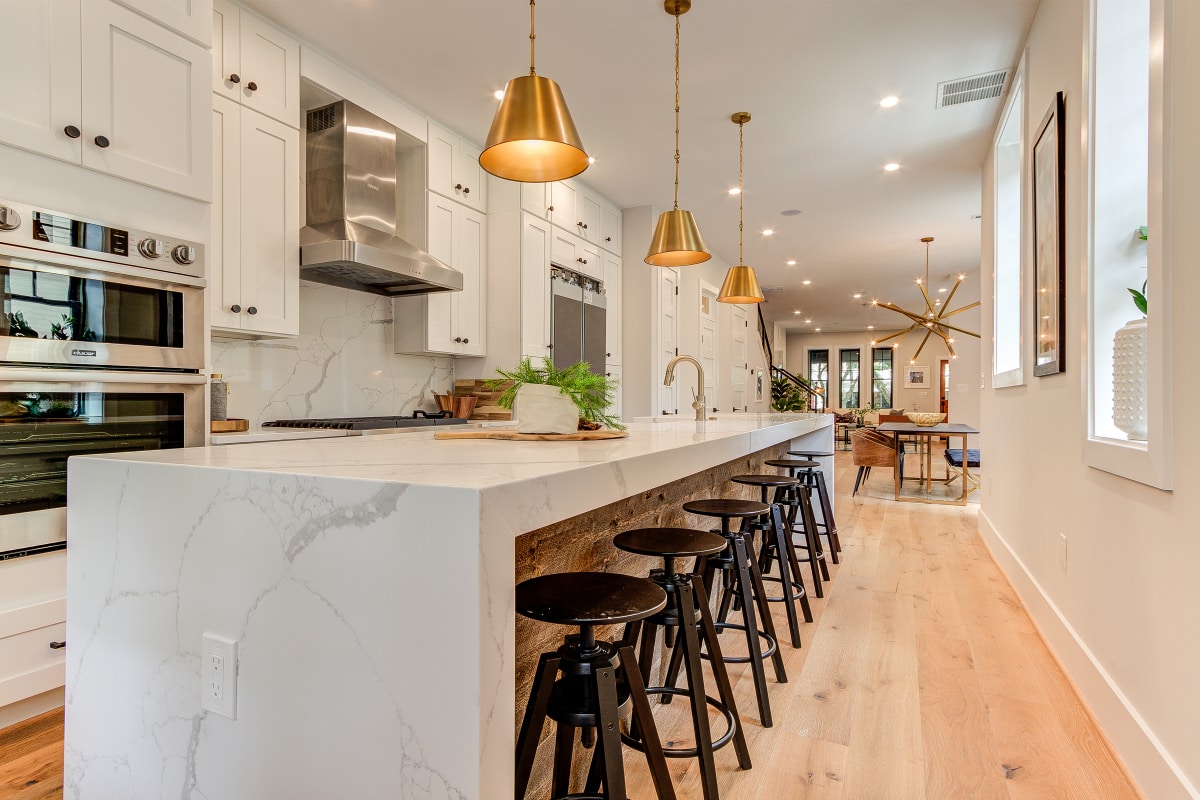 Choosing the best general contractor for your kitchen and bathroom remodeling project is essential to have a hassle-free renovation experience.
We want to make it easier for you when you search kitchen remodeling or bathroom remodeling near me. So, we have gathered the best remodeling contractors in Washington, DC area for your convenience.
There are over 600 kitchen and bathroom remodeling companies with some type of showrooms in the entire DMV region and over 20,000 freelance contractors, kitchen designer and bathroom designer. It is not a good idea to get estimates from more than 5 contractors since all of them will have to visit your house to give you an estimate and/or probably meet you in their showroom to go over the kitchen design, bathroom design along with the estimate. We have researched tons of construction companies and zoom in on these six kitchen remodeler and bathroom remodeler stationed in Washington, DC based on their reviews, average pricing, and project management capabilities. All of these companies do complete kitchen remodel.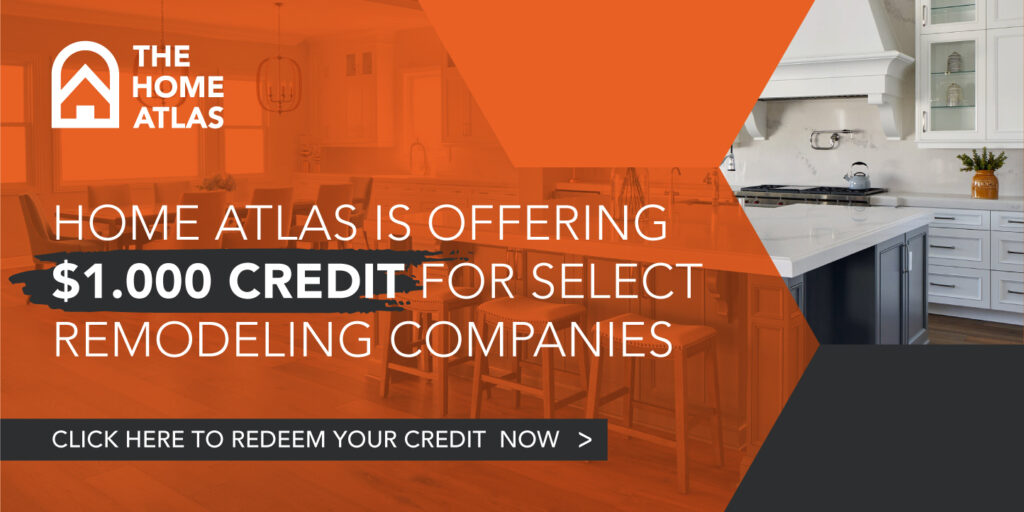 Kitchen & Bath Shop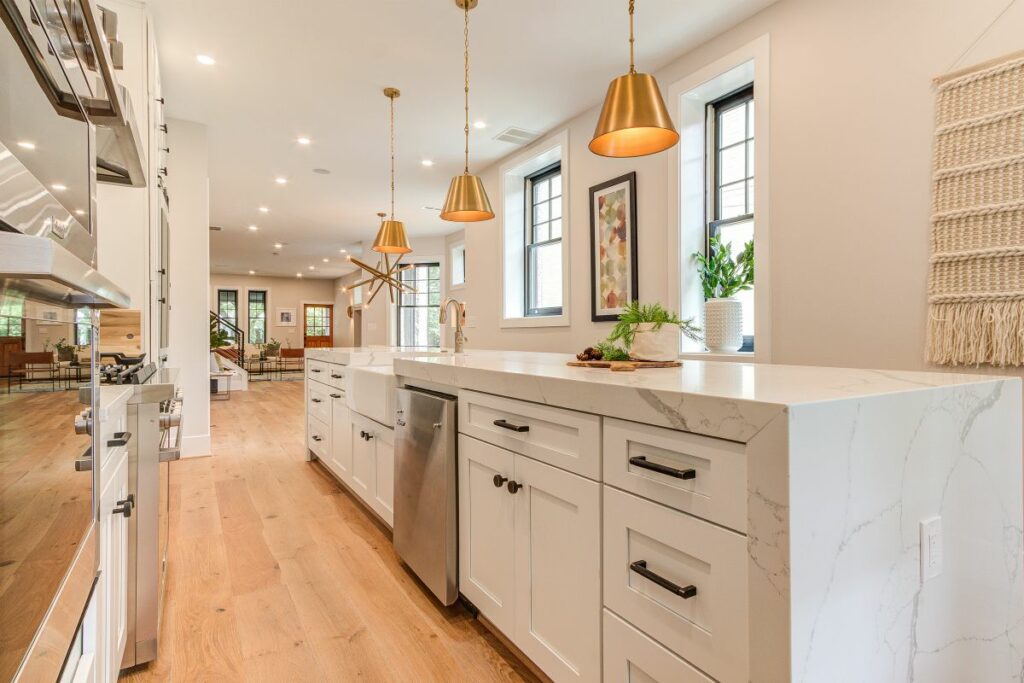 Kitchen and Bath Shop is one of the largest remodeling companies in the DMV area and has over 15 locations including Northern Virginia. Featured in national outlets like Washington Post, and local news publications such as DC Post, Frederick News Post, Free Lance Star, and Daily Caller, Kitchen and Bath Shop is the best known for its corporate structure, experience and smooth process. It offers financing options. The company is licensed, insured and bonded.
Kitchen & Bath Shop Reviews
These guys are the best. They show a lot of professionalism from designing, purchasing of materials and even during installation. Their services are also affordable and worthy of every penny they ask. I will always use your services. Thank you. I recommend their services to anyone who needs to replace tiles, install fan and drywall, fit tiles and floors, and decorate interiors.
Monumental Contractors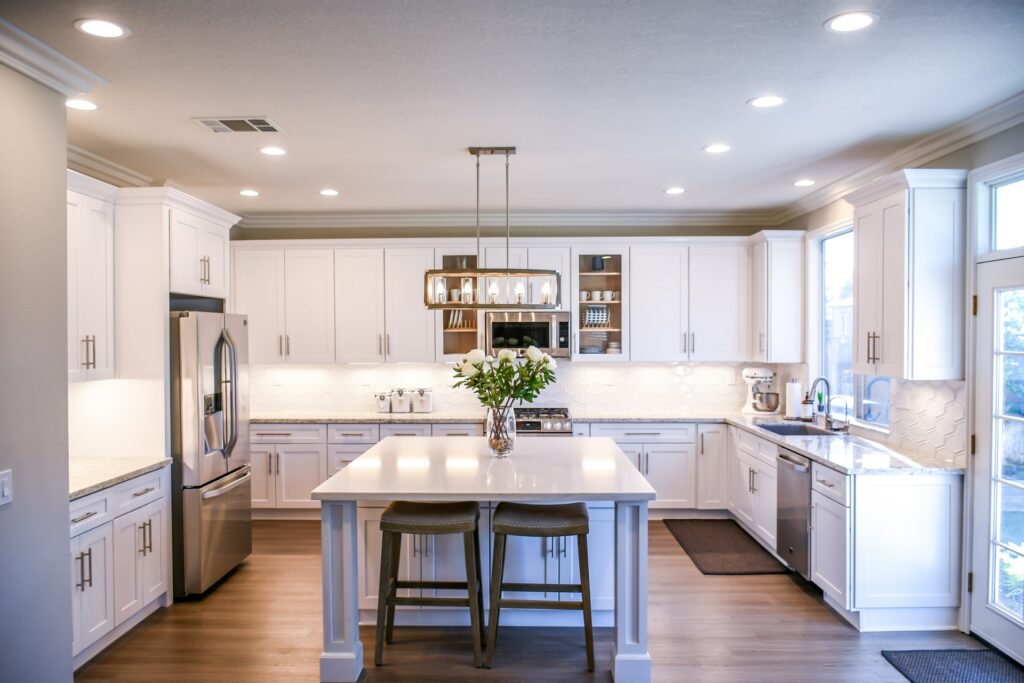 Monumental Contractors is a family-owned remodeling company delivering quality services for home improvement throughout the years. They serve in the DC metropolitan area. The team is driven by dedication towards each and every project, and they possess excellent artistry. As such, every project is completed with precision and utmost diligence.
Monumental Contractors Reviews
Monumental Contractors is a trusted name in the market and can be a good choice if you are seeking remodeling services in the Washington area. Hence, you must reach out to them for further consultation for your remodeling project.
Four Brothers Design + Build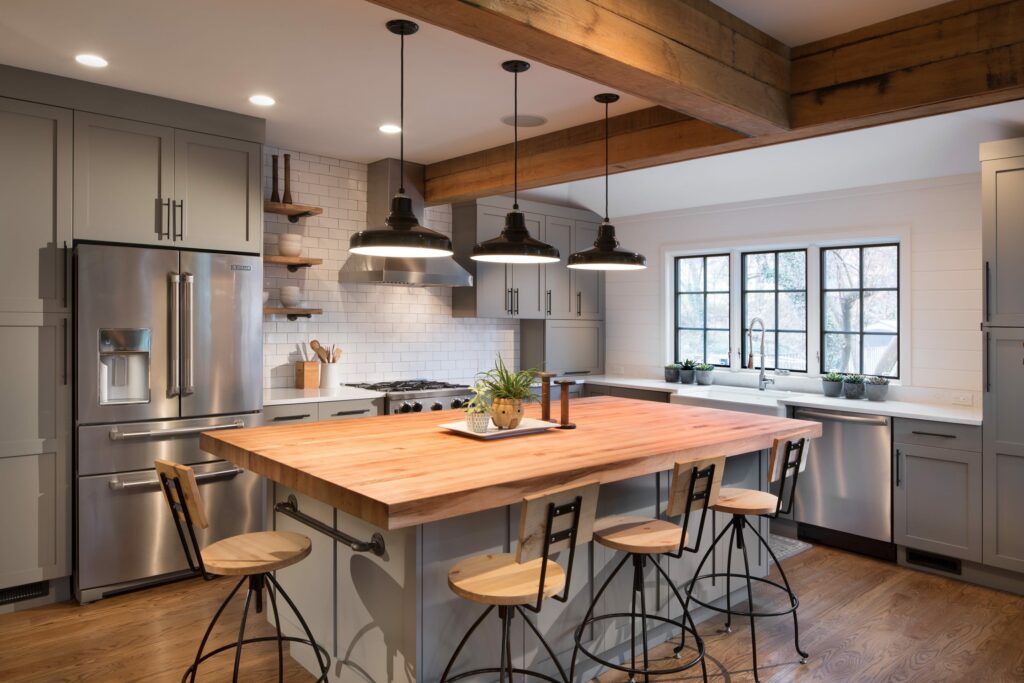 Four Brothers Design + Build is a full remodeling company located in Washington DC. It serves the residents of DC as well as Maryland and Virginia. The company's services include full home renovation, home additions, and kitchen and bathroom design, condo work. It has won 10 Best of Houzz Awards for Design, 9 Best of Houzz Awards for Client Satisfaction, and 5 badges from Houzz. 
Four Brothers Design + Build Reviews
Words cannot describe how incredible Four Brothers were to work with. I could not have asked for a better contractor.
GBC Kitchen & Bath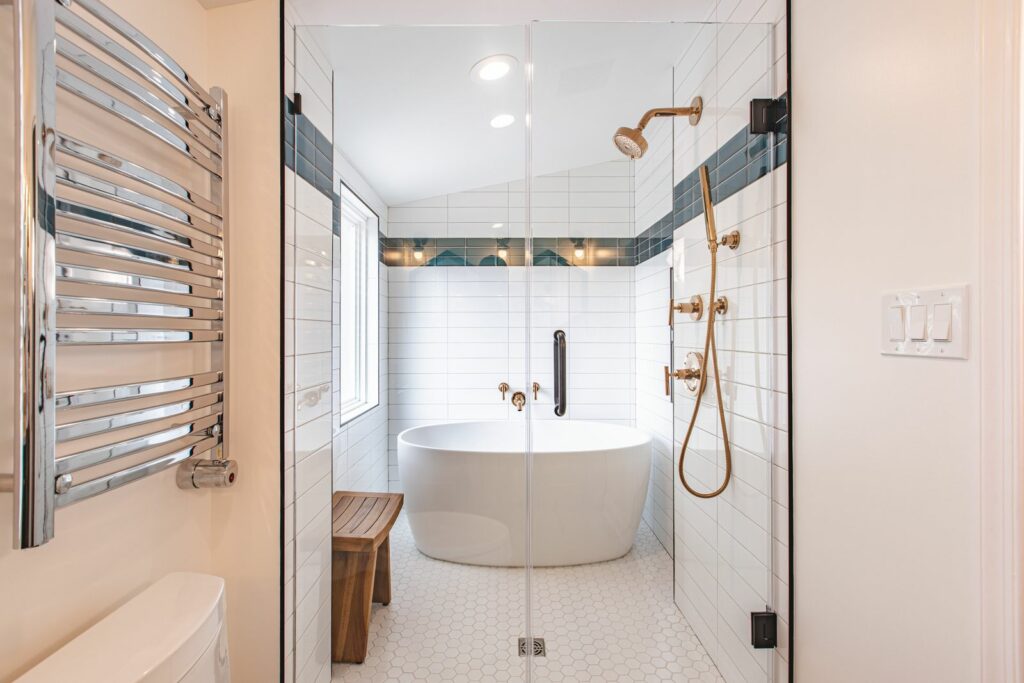 GBC Kitchen and Bath specializes in both commercial and residential remodeling, serving the residents of Washington DC, Maryland and Virginia. The company offers complete kitchen and bathroom remodeling. They also deal in steam showers, vanities, countertops, as well as cabinets. It is a bonded, licensed, and insured company that also offers a 2-year warranty on the workmanship.
The company has two showrooms located in Alexandria and Rockville. Moreover, they are affiliated with the National Kitchen and Bathroom Associaton and the National Association of Remodeling Industry. Based on their services, the company has won recognitions such as – Best of Houzz Service Award in 2019, the Craftsmanship Awards, and the 2018 Angie's List Super Service Award.
GBC Kitchen & Bath Reviews
It was a wonderful experience working with GBC Kitchen! We had our entire kitchen remodeled and are extremely pleased with the outcome. They delivered before time – which was a pleasant surprise! The crew was very professional and reliable. Would highly recommend GBC Kitchen for any remodeling work and will certainly use them for future projects!
Case Architects & Remodelers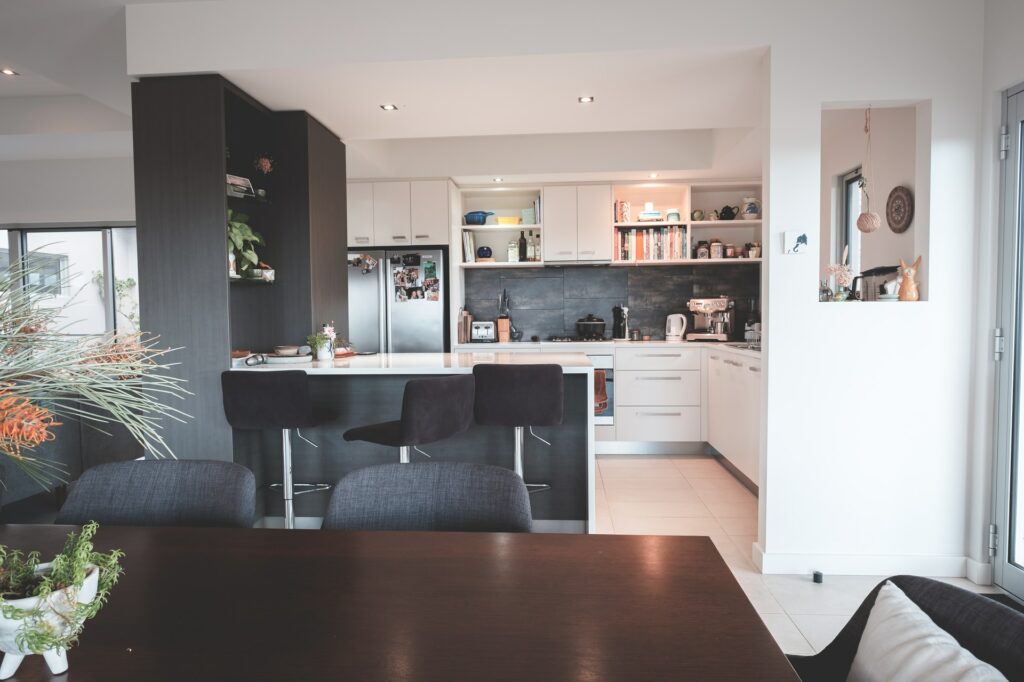 Case Architects & Remodelers is a total home remodeling company with showrooms in locations – Maryland, DC, Falls Church and Alexandria.  It provides a range of services like additions, kitchen remodeling, bathroom remodeling, indoor work, outdoor work, and whole house remodeling. The company has won about 100 awards from reputed names like Houzz, Arlington Magazine, Capital CotY, Top 500 Remodelers etc. 
Case Architects & Remodelers Reviews
Our new kitchen and bathroom remodel by Case are absolutely gorgeous. They came up with a design for the kitchen that really opens up the entire main floor and ads a lot of light. They helped us to not be afraid of colors, which made the kitchen and bathroom more vibrant.
Landis Architects/Builders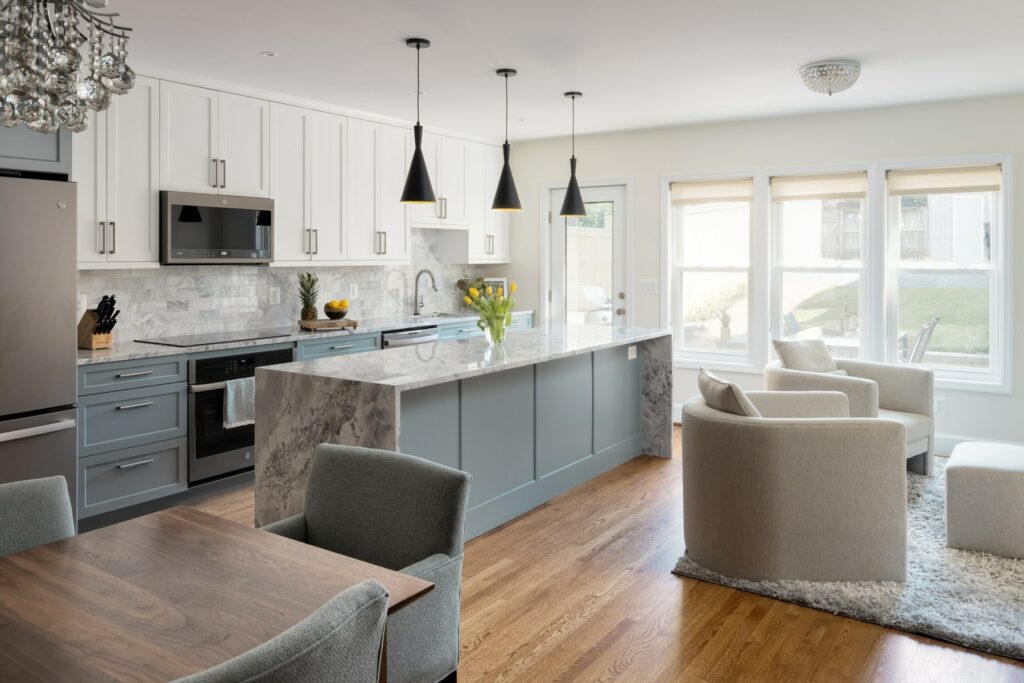 Landis Architects/Builders, founded in 1990, is another remodeler in the Washington area. It provides whole home remodeling and building services of all kinds – kitchen remodeling, bathroom remodeling, exteriors, interiors, and additions. The company has won multiple awards from well known organisations such as Houzz, NARI, PRO and GuildQuality. 
Landis Architects/Builders Reviews
I have hired Landis several times over the years for different renovations, and each time we have been so happy with the outcome. From the first job to the most recent, Landis has maintained an excellent standard of quality and professionalism. We continue to appreciate our remodeled kitchen and bathroom as well as basement and garage (and our daughter's room!!) each day, and I would always recommend them for any residential remodeling or additions.
NV Kitchen & Bath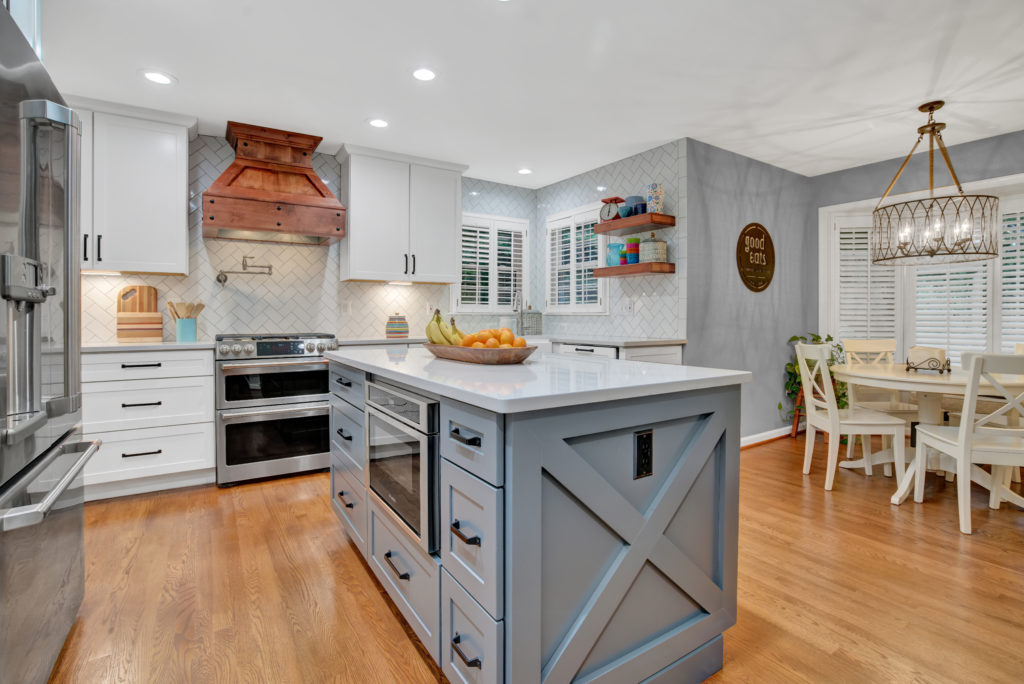 NV Kitchen & Bath is a well-established kitchen and bathroom remodeling company serving in Washington for over 10 years. Other than its remodeling services for kitchen and bath, the company also offers basement finsihing, custom closet, home additions and home remodeling. NV KItchen & Bath has showrooms in 4 locations – Dulles, Falls Church, Jessup, Richmond. It has received several awards from Houzz, Angie's List, and Angi.
NV Kitchen & Bath Reviews
I had amazing experience at NV kitchen and bath in dulles. Matt the project manager was extremely professional and provided great overall services, but what sold me on there services was their amazing designer Shafa. Shafa designed our kitchen and she is extremely responsive!! I highly recommend NV kitchen Bath in dulles for all your bathroom and kitchen designs.
DC Metro Renovations, LLC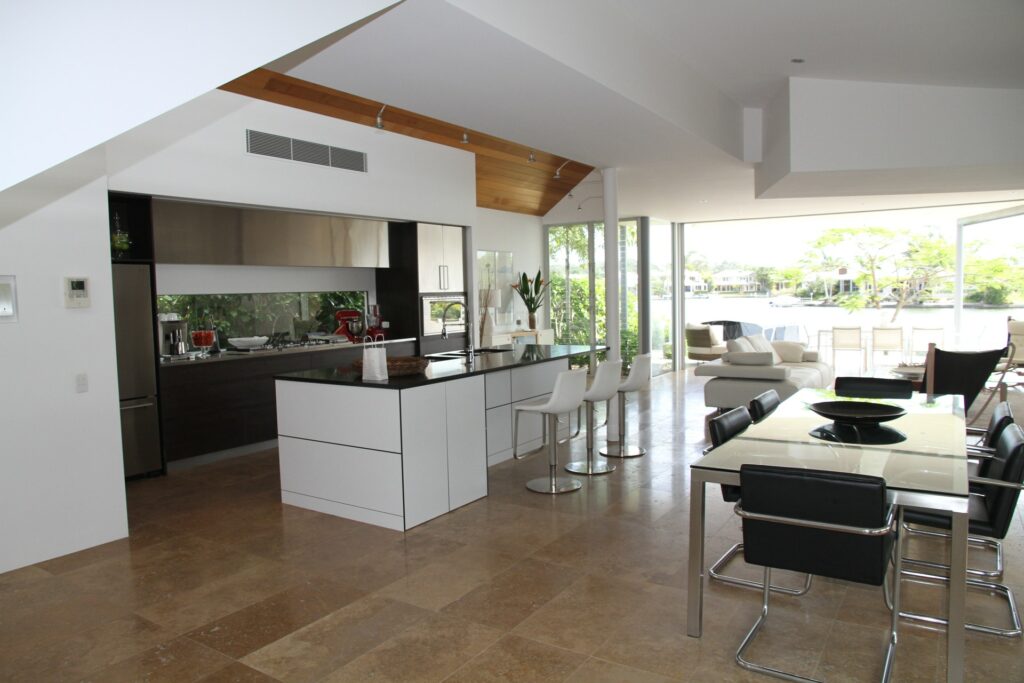 DC Metro Renovations, LLC is a remodeling company in the Washington area. It specializes in kitchen remodeling, bathroom remodeling, basements redo, and more since 2009.  
DC Metro Renovations, LLC Reviews
I am grateful to George, and his DC Metro Renovations company. I was looking for a kitchen and bath remodeling contractors in DC Residential area. Then I got George. I am sure that it was a small job for them, but they always treated me with courtesy and patience. I highly recommend them and if I did another project I would definitely think if they have time.  The project took a bit longer to finish than usual, but I believe that is common and I don't blame them.  It was worth the wait.
Ready Remodeling LLC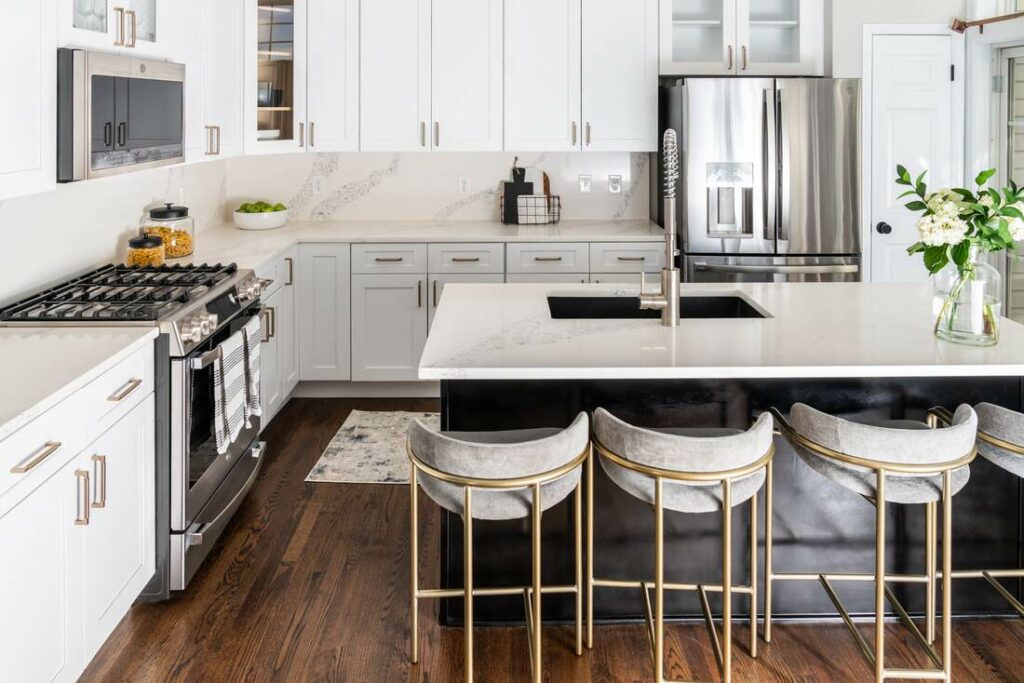 Ready Remodeling LLC is a renowned remodeler in the DC metro area and has experience of over a decade. Their home improvement services include painting, window replacement, decking, flooring, additions, plumbing, total remodeling. 
It is an insured, licensed and bonded company that is LEAD DOEE & EPA certified. 
Ready Remodeling LLC Reviews
I highly recommend Ready Remodeling. Kathleen, Giancarlo, Armando and team were incredibly skilled, efficient and affordable. For me, this was the first time I hired a contractor and I was so excited for the work to be done. I really appreciated how this team were partners with me, helping me understand the process, make decisions, and I recognized I could trust the quality of their work.
Dulles Kitchen & Bath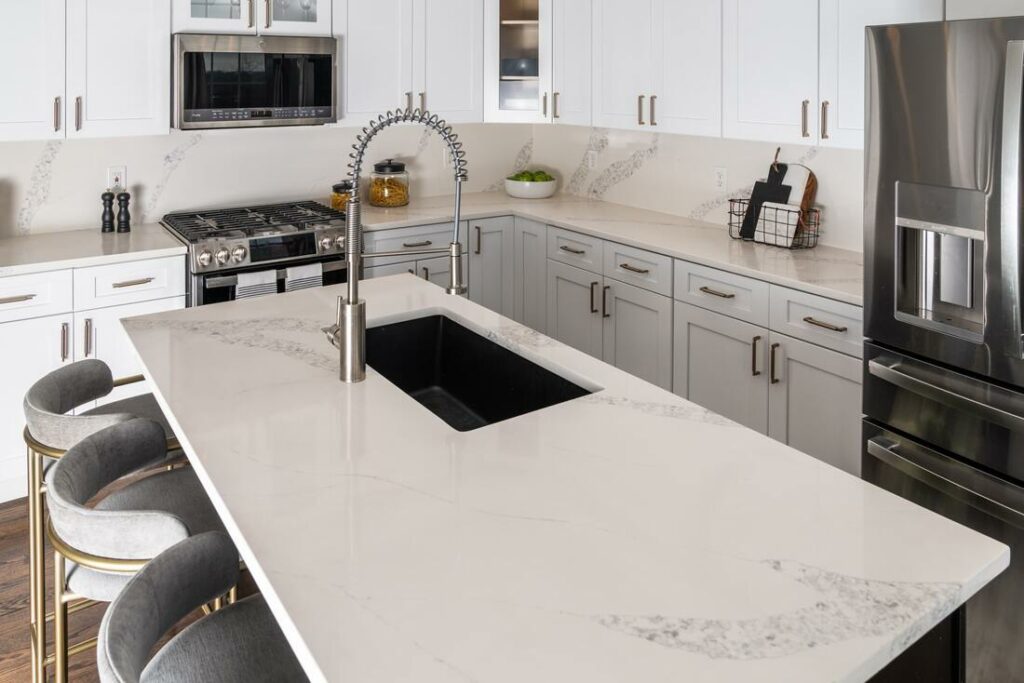 Dulles Kitchen & Bath is another kitchen and bathroom remodeler company in Washington DC. Along with providing wholesome renodeling services, it also offers high end appliances, top quality furniture and lots more. 
Dulles Kitchen & Bath Reviews
Dulles Kitchen and bath did a great job remodeling our hall bathroom.   We love it!  Very responsive with a couple minor tweaks and clearly concerned that we were happy with the project.  Matt and Byron…thank you for your suggestions and creativity.   Very nice job 👏!