Home » 10 Best Kitchen & Bathroom Remodelers in Naperville, IL in 2022
10 Best Kitchen & Bathroom Remodelers in Naperville, IL in 2022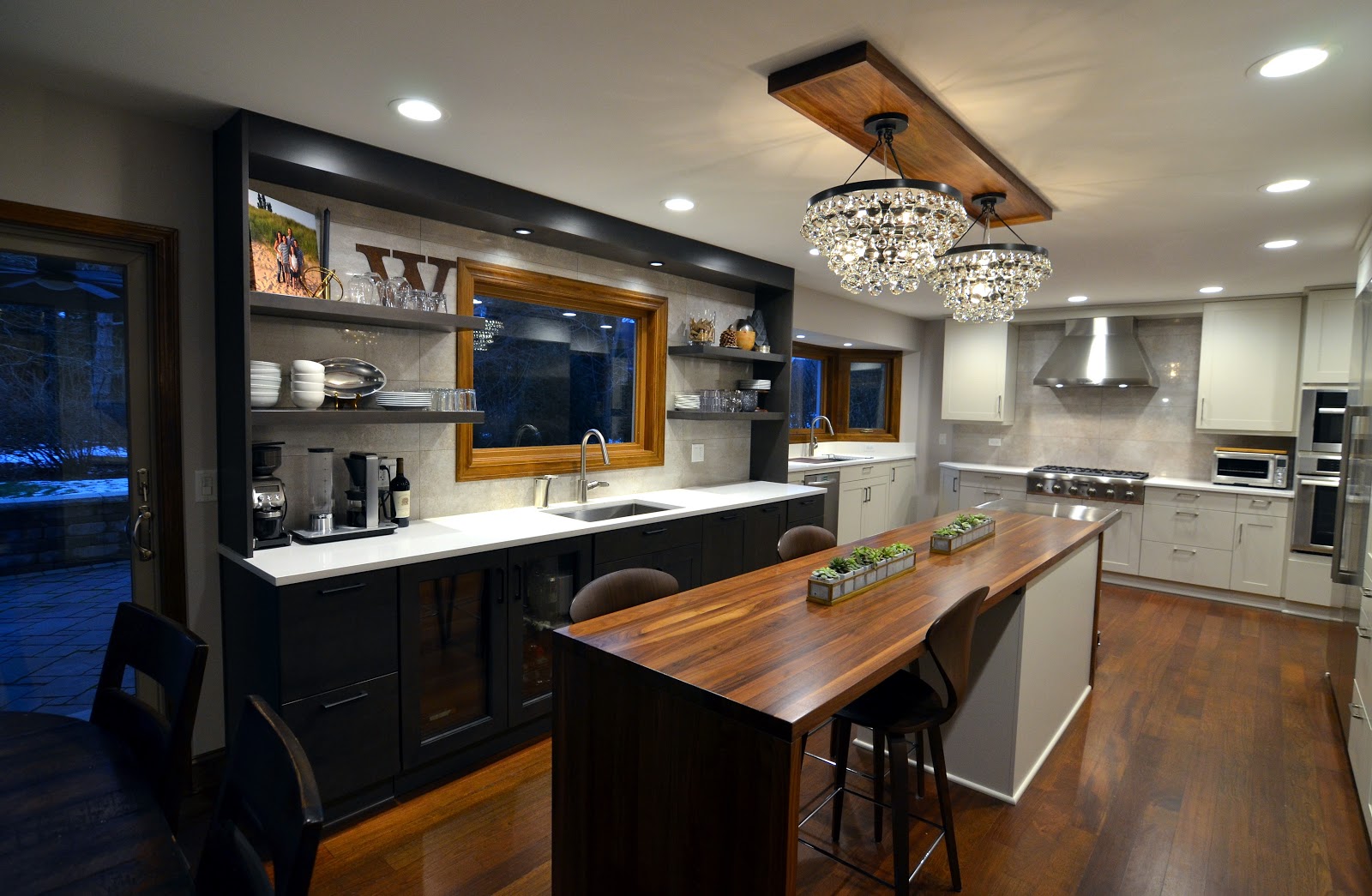 We want to make it easier for you when you search best kitchen remodeling or bathroom remodeling near me. So, we have gathered the best remodeling companies in Naperville for your convenience.
There are hundreds of kitchen and bathroom remodeling companies with some type of showrooms in the Greater Chicago area and over 23,000 freelance contractors, kitchen designers and bathroom designers.
It is not a good idea to get estimates from more than 5 contractors since all of them will have to visit your house to give you an estimate and/or probably meet you in their showroom to go over the kitchen design, bathroom design along with the estimate.
The kitchen and bathroom, being two of the most frequently visited spaces of a home, call for special attention. The way you style the interiors of these two spaces can make or break the look of your entire home. The redecoration of these spaces also involves a lot of effort and efficient budget planning. If you are new to the remodeling experience, it's crucial that you start your journey under the best remodeling companies in Naperville, IL.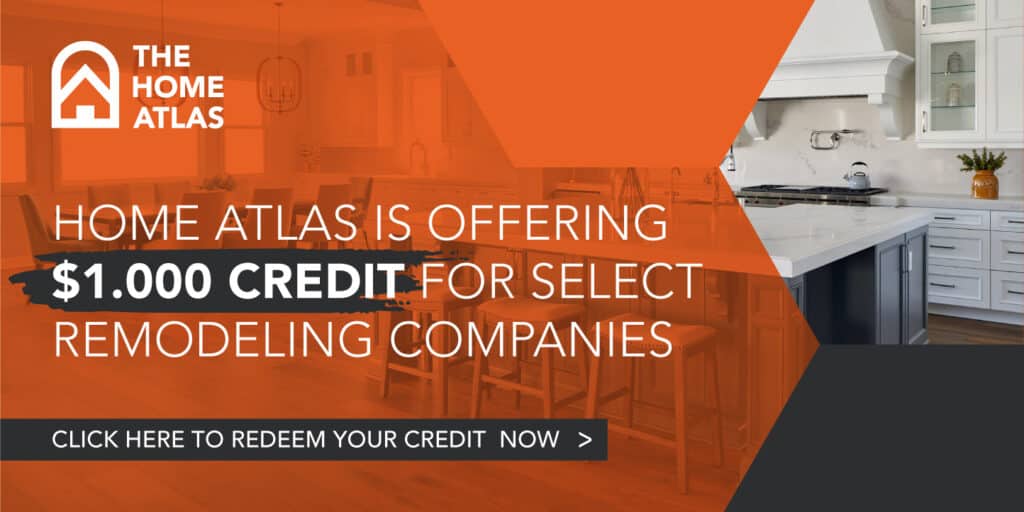 Fox River Cabinets & Remodeling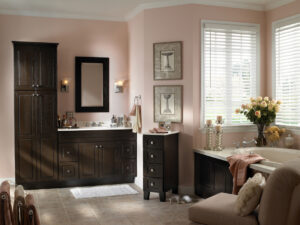 Fox River Cabinets & Remodeling specializes in bathroom and kitchen remodeling services in Naperville and surrounding areas such Lisle, Wheaton, Aurora etc. The expansive catalog of Fox River allows you to pick and customize any design of your choice, be it traditional or contemporary. The team is available 24*7 to guide you through the entire process of renovation, from selecting cabinets to the final installation. You can also reach out to the team at any time to avail of free consultation. 
Fox River Cabinets & Remodeling Reviews
We updated a full bath and are very happy with the results. Jeff, Sal and Mike were responsive to our needs and desires. Other companies wanted to do more work than we wanted done at a much higher cost. Jeff listened to our vision of the project and worked within our project budget. He researched options for fixtures to meet our desires. Our project went smoothly without any surprises or glitches. We will turn to Jeff for our future projects. Thanks for a job well done!
Sebring Design Build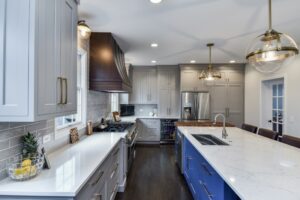 The professionals at Sebring Design Build believes in creating lasting relationships with clients and they do so by building spaces filled with love and warmth. Under the stewardship of Bryan Sebring, the firm has never failed to offer top-notch remodeling services since its inception in 1999. The team's integrity and reliability are remarkable and that's precisely what makes the firm one of the best remodeling companies in Naperville, IL.   
Sebring Design Build Reviews
We had Brian and his team remodel our basement from scratch. He provided estimates and suggestions for designs, and really delivered. Percy was excellent and provided a high-touch service. We are really pleased with the results and I highly recommend Sebring. We plan on using them for additional work on the house.
Mito's Euro Design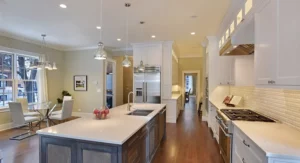 If you're someone who has a thing for woodwork, Mito's Euro Design could be your perfect haven. The firm specializes in custom-designed cabinetry using the latest technology in woodwork. Add a rustic yet elegant touch to your kitchen and bath inspired by the smart European designs of Mito's.
Mito's Euro Design Reviews
We have been working with this company for over 20 years. The quality of workmanship is second to none. The detail in the cabinets and woodworking is precise. The quality of the cabinets are a showpiece for years to last. Working with Mito and the knowledge of bringing your vision to life in the final product is mind blowing. I would highly recommend Mito's Euro Design. If you want quality at a great price, call Mito's Euro Design.
Kure Construction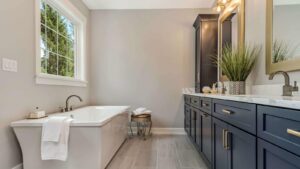 Founded by Ryan Kure in 2007, Kure Construction is comparatively new to the remodeling business. But that doesn't make the firm any less appealing. Within a short span of time, Kure Construction has secured a stronghold in the market as a premier remodeler in the Naperville region. It offers luxury remodeling services for both private and commercial spaces. 
Kure Construction Reviews
This is our 3rd contract w/ Kure and the people at Kure are incredibly professional. They treated our remodel as if they were remodeling their own home. They're honest, trustworthy, and thorough.
The Kitchen Master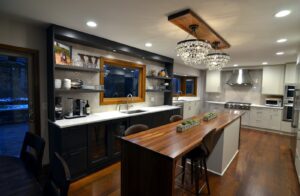 A family-operated firm, The Kitchen Master has earned its reputation as one of the top-rated kitchen and bathroom remodeling companies in Illinois for its consistent excellence in its craft. The team of Kitchen Master can make you feel at home in an instant while inspiring you to turn your home into a work of art. You can explore cutting-edge designs from its wide-ranging selection and pick what your heart desires. 
The Kitchen Master Reviews
Imagine experiencing the "big reveal" when you walk into your home. That is what we feel every time we look at our remodeled kitchen designed and completed by Joseph Kiselyk, Certified Designer and his expert team from The Kitchen Master.
FBC Remodel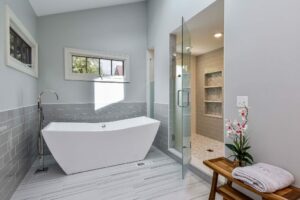 Founded by Patrick Condon, FBC Remodel's main aim is to relieve homeowners of the stress of renovating their interiors. The team here is professional and strives to assist customers from the initial stage of ideating designs till the completion of the project. Besides, you don't need to worry about budget planning as the team creates a specific layout that meets your budget and expectation. 
FBC Remodel Reviews
I have so much love for the entire team and my "new" house. Everything is so much better than I ever could have dreamed. Everyone should go with these people who now I call friends. Extra mile everytime. Love for everyone.
TL Renovation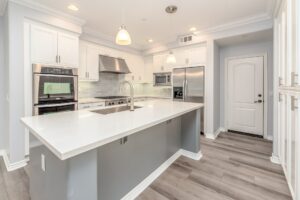 If you're looking for an affordable bathroom and kitchen remodeling contractor in Naperville, TL Renovation is the answer. However, reasonable pricing doesn't mean the firm compromises on the quality of its services. The team strives to meet its targets before the deadline and also offers a post-installation inspection to make sure everything is in place. To get your free quote, contact the team right away!
TL Renovation Reviews
This is the second time we have used TL Renovations for work in our home. The first time we had all the flooring replaced in our new home before moving in. This time we had our guest bathroom renovated with new vanity, new tile flooring, new tub/shower with tub surround plus some extra upgrades like new light installed above the tub, new vanity light and medicine cabinet. TL Renovations also took care of the drywall repair, trim and painting. My wife and I couldn't be happier with the results. This 30+ year old bathroom looks brand new!
Reliable Home Improvement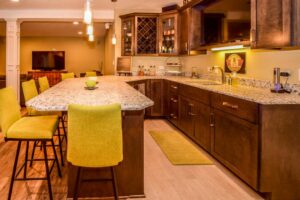 Creativity and integrity are the core values of Reliable Home Improvement and that's how the company believes in making a difference. The firm has been creating dream homes in the suburbs of Illinois for over half a century now. It boasts of an incredible team comprising the best interior designers in the country along with expert artisans and licensed architects.
Reliable Home Improvement Reviews
I was not sure what to expect, but after meeting the staff and getting to know the company I knew it was the right call. Our finished kitchen looks absolutely AMAZING!!! Thank you Reliable Home Improvement.
Q's Cabinet Shoppe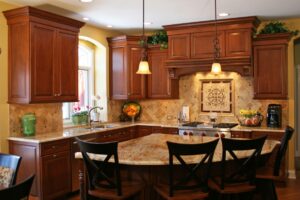 Spearheaded by ​​Barbara Quatroke, Q's Cabinet Shoppe has grown into a major home center and one of the best remodeling companies in Naperville, IL in the past 30 years. Banking on her 20-year old experience of curating some of the most exquisite cabinet designs, Barbara continues to charm homeowners with her impeccable taste and industry knowledge. Her team is no less when it comes to design aesthetics and customer service.
Q's Cabinet Shoppe Reviews
Wow what a great experience. The selection and design ideas at this store seem to just keep coming. Barb and Jean were really helpful with suggestions and letting me know what to expect when I upgrade my countertops and cabinet hardware. Not pushy, very friendly and extremely knowledgeable. We should be ready soon and I am definitely going back to Q's cabinet shop.
Crimson Design & Construction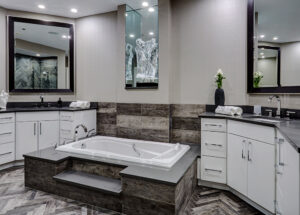 Crimson Design & Construction is the one-stop shop for all your remodeling needs. Whether you wish to redo your bath or give your living room a makeover, the design team at Crimson is readily available for any kind of assistance. The team discusses every detail with the client to understand their vision and create a custom layout that can be brought to life with the magic touch of Crimson's expert craftsmen.
Crimson Design & Construction Reviews
I love Crimson Design & Construction! I have been disappointed by other contracting firms, but Crimson is A++. Plus you get architectural and contracting services in one! I'm using Crimson Design for my businesses build out in Highland Park, slated for opening early summer. Glenn, the owner/architect, came out the day after I called, and gave me a very reasonable estimate and timeline. I can't wait to see the magic they work on the space!