Home » Best Kitchen & Bathroom Remodeling Companies in Gettysburg, PA
Best Kitchen & Bathroom Remodeling Companies in Gettysburg, PA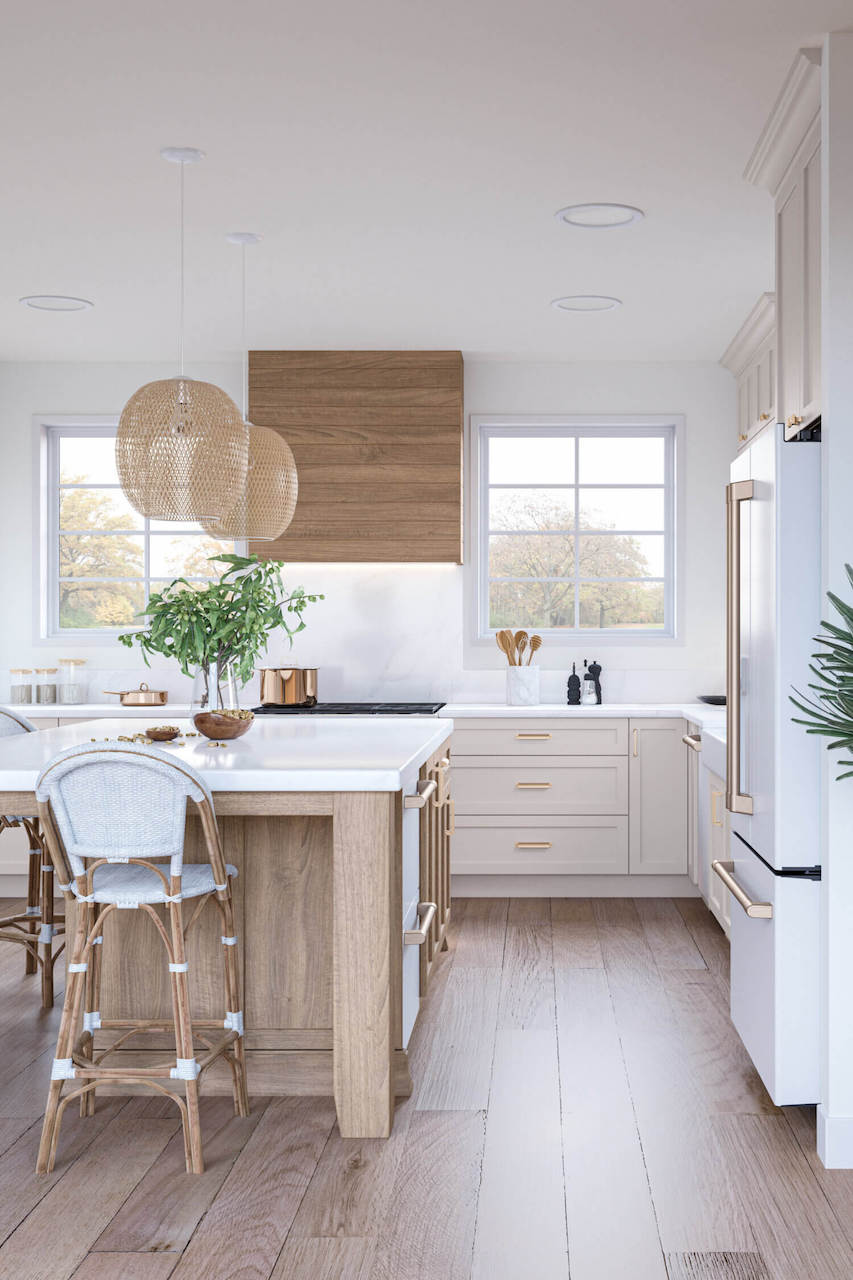 Gettysburg has dozens of kitchen and bathroom remodeling companies and an equal number of freelance contractors. All of them are one-stop-shop remodelers, bathroom designers, and kitchen designers. However, reaching out to more than 5 of them for remodeling estimates isn't recommended as it can be incredibly time-consuming.
Are you constantly searching "kitchen/bathroom remodeling companies near me" to get an idea of a kitchen or bathroom estimate for your remodeling project?
To make your search for the best kitchen designer and bathroom designer easier, we have looked for their remodeling packages, reviews, and project management capabilities. Check out Gettysburg's top kitchen and bathroom remodeling companies.
AO Kitchen & Bath Reviews
Founded by Rik Slapp, AO Kitchen & Bath is a premier kitchen and bath remodeler serving residents of South Central Pennsylvania. The firm has a massive showroom in Hanover featuring high-quality cabinets from top brands like Cambria, Waypoint, Ceaserstone, and Fieldstone Cabinetry.
AO Kitchen & Bath Reviews
"AO – alpha and omega, from the beginning to the end – they did it all: plumbing, electrical, structural, flooring, ceiling, painting, tile work. The team was professional, pleasant, trustworthy and on time."
The Beveled Edge Marble And Granite 
The Beveled Edge Marble And Granite is a women-led business based in Gettysburg, PA. The company has over 30 years of industry experience and takes pride in its premier natural stone selections, including luxury kitchen countertops and bathroom vanities. You can visit their showroom that houses granite, marble, and quartz products in 2000 color varieties. Its products are across the states of Pennsylvania, Maryland, and parts of Washington DC and Virginia.
The company is also a proud member of NAHB, Marble Institute of America, and International Surface Fabricators Association.
The Beveled Edge Marble And Granite Reviews
"​From the first phone call with Christie, to scheduling a time to meet with Holly on design ideas, to getting our gorgeous granite installed by Jim… this was the most enjoyable experience. Christie was so professional and helpful. Holly's experience in design is impressive. She helped me design my tile work as well as picking the right paint colors to accent the design. Jim was so helpful and the installation went smooth and timely. We are in love with our new granite counter tops and our tile is the talk of the neighborhood. Thank you so much! We highly recommend The Beveled Edge for all your design needs."
Schmitt's Interiors 
Schmitt's Interiors has a long history in the remodeling business in Gettysburg. The company has been in business since the 1940s, specializing in custom home renovations. The team of Schmitt's is known for their delicate craftsmanship, evident in their remodeling work over 80 years.
Schmitt's Interiors Reviews
"I recently completed an office flooring project with Schmitt's Interiors Inc. Everything from start to finish was as promised, Maria and Ryan listened to my needs, walked me through the process and stayed in touch every step of the way.  What a great experience to work with them, we absolutely love our new work space, I would highly recommend this team."
Embee & Son 
Jason and Michael Barshinger laid the foundation of Embee & Son in 1999. The company specializes in kitchen & bathroom remodeling, flooring, cabinetry, countertops, installation, and painting, among other services. If you're looking for premium quality materials for flooring or cabinetry, Embee & Son is your go-to showroom. The firm is also an authorized dealer of brands like Silestone, Cambria, Zodiaq, Ceaserstone, and Formica. Embee is the winner of the Peak Achievement Awards conferred by the York Builders Association.
embee & son Reviews
"Very pleased with the overall attention to detail and punctuality. Their designer was very cooperative and had suggestions and explanations for changes. Jason gave us a work schedule with dates and times and kept us informed as to the times when we could expect the workers and what was going to happen. Everything happened exactly as promised and there were no unexpected glitches. The workers were all very friendly and professional. Would definitely recommend Embee and Son for your project."
The Reno Bros Remodeling 
Blue Roof Home Services is a remodeling contractor serving Adams County, Lancaster, and York residents. Spearheaded by Paul and Daniel Fabrick, the team of Blue Roof is skilled in kitchen & bath remodeling, flooring, finished carpentry, window/door replacement, and home renovation.
Blue Roof Home Services Reviews
"Blue Roof did a wonderful job installing a sliding door for our master bath. We are thrilled with the results and will be calling for future projects."
Ringley Home Services 
Ringley Home Services is a PA-registered remodeler founded by Jason Ringley in 2005. The firm is EPA lead-safe certified. At Ringley, you can avail of a wide array of services, including basement refinishing, kitchen & bath remodeling, tile work, deck repair, interior & exterior doors, property management, lead painting, carpentry, and trim work & siding.
Ringley Home Services Reviews
"Excellent quality work with reasonable prices. Always punctual and completes the work in a timely manner. Excellent craftsmanship and extremely happy with all completed work. Highly recommend Ringley Home Services!"
J.E. Miller Services 
J.E. Miller Services is an award-winning remodeler based in Gettysburg, PA. The firm's specialty is renovating kitchens, bathrooms, and laundry rooms. The team is also skilled at roofing, window/door installation, painting, and lighting. J.E. Miller Services is a proud recipient of the 2019 PEAK Achievement Award in the Best Whole House Remodel category.
J.E. Miller Services Reviews
"JE Miller Services will hands down now be our go to for any future renovations-we highly recommend Joe and his crew for excellent communication and high quality excelling work!! We recently had water damage throughout our home from a broken seal, Joe and his team were prompt and ready to conquer our job! The entire team was excellent to work with— Very friendly, great communication, amazing work and overall an absolute joy to work with! Thank you Joe and crew for your hard work, and for everything!"
John C. Yocum Building & Remodeling
John C. Yocum Building & Remodeling is a leading general contractor in Gettysburg and its neighboring areas. The firm has a 45-year-old legacy of renovating homes with affordable pricing.
The remodeling team is experts in kitchen & bath remodeling, master bedroom suite, basement renovation, home offices, custom cabinetry, flooring, shower installation, ceramic tile installation, and much more. The best part is that the company is fully licensed and insured.
John C. Yocum Building & Remodeling Reviews
"Carpentry, building, cabinetry installation and tiling was always performed professionally and with integrity."