Your Ultimate Guide to Remodeling Your Kitchen or Bathroom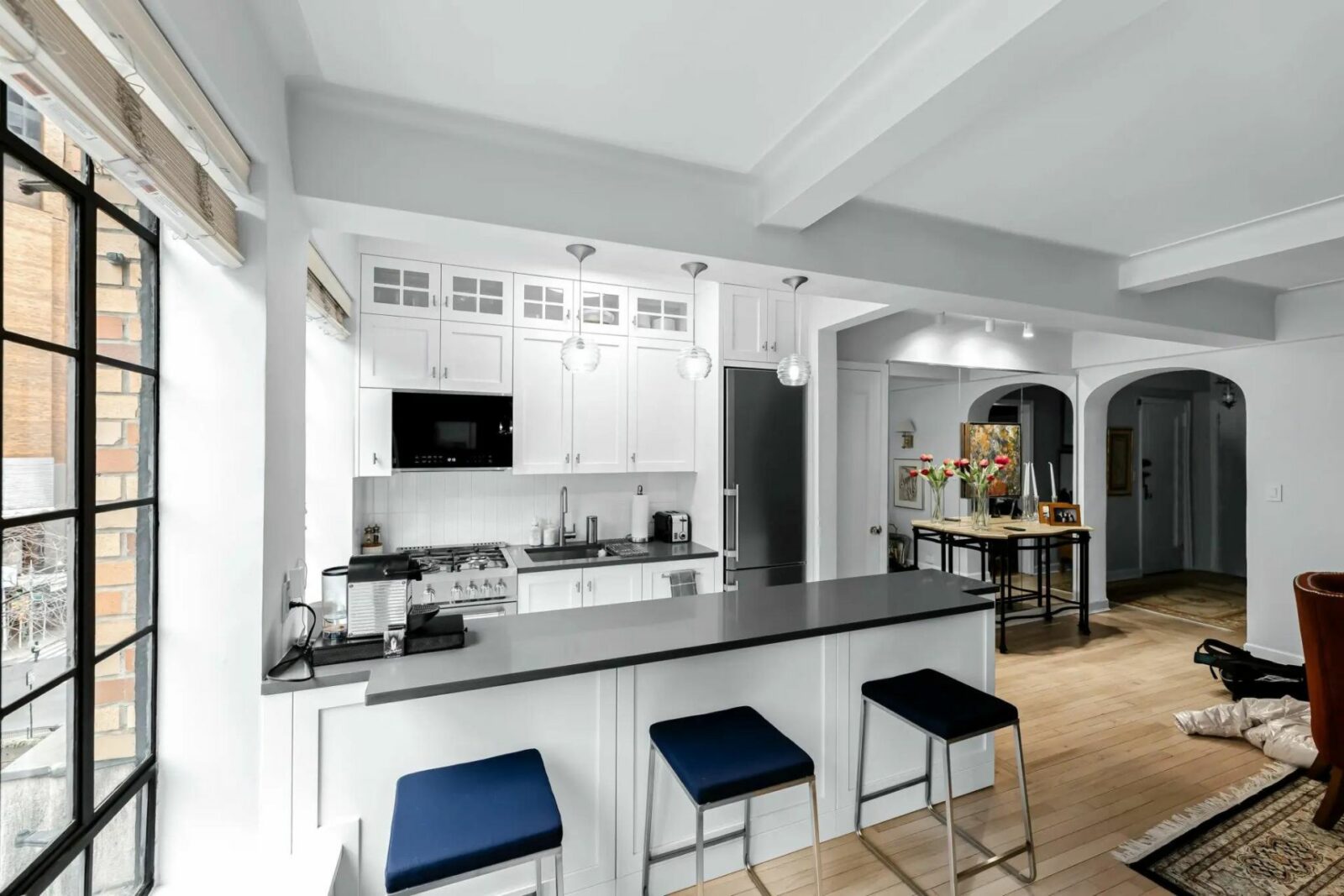 Now you have decided to remodel your kitchen. Great! Here's the ultimate kitchen bathroom remodeling guide of 2022 to help you out in every step.
Find a Remodeler
There are a few ways you can find good remodelers in your area.
Paid Google Ads: Search on Google with these keywords and click on top paid results: kitchen/bathroom remodeling, kitchen/bathroom renovation, kitchen/bathroom update, kitchen/bathroom makeover, kitchen/bathroom upgrade, kitchen/bathroom redo, kitchen/bathroom remodeling contractors, kitchen/bathroom remodelers/companies.
Google Maps Results: Go to maps.google.com and search "kitchen/bathroom remodeling," filter through the best-rated ones and get estimates from at least three top companies that are closer to you.
Houzz: Go to Houzz.com, select your location, and search for remodeling companies. You can check existing companies' recent photo projects and reviews.
Angie's List: Search on Google with this keyword: kitchen/bathroom remodeling in [your city] Angie's List. Then click on the top result from Angie's List, which will show you the top companies Angie's List thinks are the best in your area.
Yelp: Go to Yelp.com or Yelp app on your phone, and search for "kitchen/bathroom remodeling." Most of Yelp's results will be sponsored results. You can browse down to organic results if you don't like to get hustled.
Didn't like any of these results? You can just search on Google and check out organic results.
There are probably dozens of remodeling companies in your area. It is not a good idea to get estimates from more than 5 companies since all of them will have to visit your house to give you an estimate and/or probably meet you in their showroom to go over the estimate and other details.
If you are going to live in your house for a long time and want to work with an experienced and professional company that could be held responsible if things go wrong today or tomorrow, your best bet would be to reach out to a company that has a showroom and promises workmanship guarantee for at least a year or two.
If you are going to sell your house or need only minor changes, you can find a contractor from Craigslist, Facebook, HomeAdvisor, or Next Door app.
The first place you need to check out when deciding on a remodeling shop is their recent projects. Check out to see if you like their designs and work. Pay attention to see if those photos are real and not stock photos. Stock photos are "too perfect" and can easily be distinguished.
You can also do a reverse image search on Google to identify fake photos. If you like their projects, go to that company's listing on Google Maps, Houzz, Yelp, and Angie's List and first read their negative reviews.
No company is perfect and every company will have a few negative reviews. In fact, if a company doesn't have a few negative reviews, you have a reason to be suspicious.
It is always better to select a company that is local. But if you can't find a good company in your area, you can go up to 20 miles to check out other companies and reach out to them. Getting estimates from three one-stop remodeling companies should be enough.
Get Estimates
Getting an estimate has to be the very first step in your remodeling journey. Many homeowners have absolutely no idea about kitchen remodel cost. A layout or a design that you have in mind may cost double or triple of what you can afford. For that reason, get an estimate, be familiar with the market prices, and work around that budget. 
Get an estimate from at least 3 remodelers. It will roughly give you an idea of how much it will cost to renovate your kitchen. Prices will change between 5 and 10 percent (unless you are taking a risk and going with an independent contractor). Although most remodelers don't know how much their competitors charge, the market taught them that they would lose a client if they charge above the market price.
For this reason, you won't get huge swings in your quote. At this point, the quality of the remodeler and their design start playing a role in your decision-making. 
Most remodeling stores will provide complimentary in-house estimates and designs (unless you work with a high-end store that charges for design and estimate). They will come to your house to take measurements and they usually send an estimate for a moderately-sized job between 2 and 5 days. Any estimate (unless it is a huge and very complicated job) that takes more than 5 days is unusual. And you should probably not work with that company. 
Some remodelers will send you the estimate by email and most of them will invite you to their showroom because it is easier for them "to convince you to sell" their project. 
Some companies give a detailed breakdown of the estimate, some provide allowances that let you pick your material within a specified budget for a specified product and some will give only a few details to prevent you from shopping around. 
Check out our ultimate guides in getting estimates, kitchen remodeling cost, bathroom remodeling cost, basement remodeling cost, tips to save, and things to ask your contractor when getting an estimate.
Choose Your Products
Now you got your designs and estimates, and you decided to move forward with one company. The next step is to meet with them for a material selection. Check out our guides for material selection:
Best Kitchen Cabinets

Choosing Flooring

Choosing Tiles

Choosing Backsplash

Choosing Lighting

Choosing Vanities 

Choosing Shower Doors

Choosing Bathtubs
You can also check out our ultimate guides in buying marble, granite or quartz.
When choosing your materials, it is important to ensure that you stick to your budget. Check out our guides for pricing out kitchen or bathroom products: 
Cost of Kitchen Cabinets 

Cost of Flooring

Cost of Tiles

Cost of Backsplash

Cost of Lighting

Cost of Vanities 

Cost of Shower Doors

Cost of Bathtubs

Cost of Labor
Work on Design and Functionality
Before approving the design, avoid some of the common mistakes most homeowners do. Not every designer is excellent. Some of them may be a rookie and others may work for a company that doesn't learn from mistakes. You may like the design of your kitchen or bathroom, but the functionality might not be there.
Make sure that you don't repeat those mistakes. Check out our ultimate guide on avoiding mistakes and pay attention to these possible mistakes while updating your kitchen or bathroom. Also, check out our definitive guide on kitchen design ideas. 
Prefer design over functionality (newsflash: Both are possible together). Check out our functionality mistakes guide. 

Don't get too focused on your kitchen/bathroom design. Make sure they complete the house and fit perfectly with the rest of your house's aesthetic. Check out our guide on house design integrity. 

Pendant and recess lighting should illuminate the entire space, including when people are around. Your shadow should not eclipse your vision while working in a kitchen. Check out our ultimate guide on kitchen and bathroom lighting. 
Keep enough storage space — especially if you're a messy person. Our guide on optimizing storage space in the kitchen and bathroom will give you amazing ideas on maximizing your storage. 

Too much or too little open shelving. Check out our guide on open shelving styles.

Dysfunctional electrical outlets. 

Cabinet doors, spice racks and/or drawers shouldn't hit other doors, walls or crown moldings. 

Don't put the dishwasher perpendicular to the sink too close. You won't be able to work on a sink while the dishwasher's door is open. 

Don't go cheap on your sink to be upgraded in the future. You will have to re-cut your countertop for a better sink. Check out our guide on the most functional sinks in your kitchen. 

Make sure your trash is in the most convenient space. 

Put light switches on every exit for kitchen and bathrooms so that you don't have to move around in the kitchen/bathroom every time you switch off the lights. 

Keep some space between wall cabinets and the island, if you can, so that someone can sit on an island while someone else is working. 

Either fill the top with stock cabinets or extend the backsplash all the way up. 

Keep sufficient space between the air vent hood and the stove. Too much space won't help with air ventilation. 

Make sure the fake ventilation hood goes seamless with crown molding. 

If the island is too close to the cabinets (at least 3-4 feet), walking around the kitchen will be limited when the dishwasher is open. 

Don't put the microwave above the stove. The heat will reduce the lifespan of the microwave. 

Don't leave choosing your appliances to the last. Either choose your appliances in coordination with your designer or choose them first and let the designer know to work around that. Otherwise, the design you have may not be suitable for the appliances you choose later on.

Choose stools in the right size. Higher or shorter stools will make it difficult to use the kitchen island. 
For more information, check out our ultimate guide on avoiding remodeling mistakes. 
Explore Financing Options
Since remodeling is a costly affair, on top of its risk for being unpredictable sometimes, financing your remodeling might be a good idea. Before you move forward with your project, ask your designer or project manager about cost overruns.
Every house is different and new houses will have a lot fewer cost overruns than unpredictable, old houses. It has also been our experience that homeowners do change their minds in the middle of a renovation and add more requests, which end up costing them more. 
When you choose to finance, bear in mind that you will most likely end up paying at least 3 to 5 percent more than what your cash payment would cost. Lenders charge remodelers when they request financing and most remodelers will pass this cost on to their customers.
Picking a financing option is really about not being able to afford your remodeling today. It is very similar to buying a car or a house. Pay now; get decent pricing. Finance, and you will end up paying more, obviously. 
Some remodelers work with banks, lenders, and suppliers in financing options. Some lenders pay the remodeling company in installments during the job, and some would pay when the job is finished. 
Remodeling companies will usually mention on their website if they are doing financing and you can also ask them. Don't assume that most remodelers have financing options. 
Some remodeling companies will stay away from financing their projects because it is not easy for designers to prepare estimates with financing. Some designers make mistakes when doing calculations and end up hurting their company. That's why some of them wouldn't prefer doing financing. Check out our ultimate guide in financing your remodel.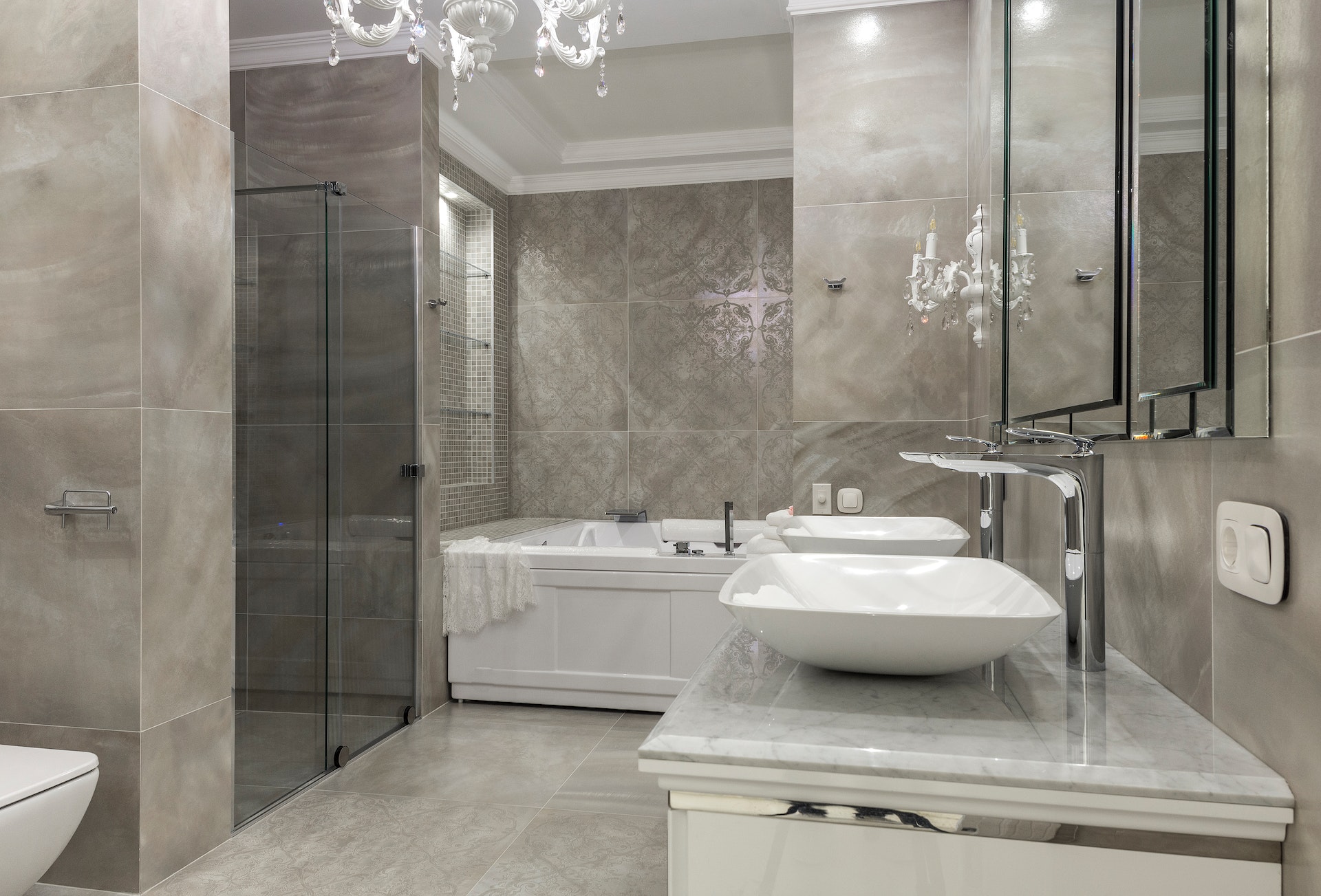 Get Start Date
Getting a start date will largely depend on a lead time for cabinets. Since there are endless variations of kitchen and bathroom cabinets, wholesalers and manufacturers can't keep most cabinets in stock. The more you customize your cabinets, the more time it will take to deliver your cabinets. 
Import cabinets are the most affordable ones. Most of them have up to 5 years of warranty (Great pick if you are selling your house) and you can customize them to a certain degree. They are being manufactured in countries like China, Vietnam or Malaysia and it takes between 1 to 3 weeks before suppliers in the U.S. can deliver them to job sites. Some cabinet manufacturers will assemble the cabinets (hence will drive up the prices), extending the lead time. Check out our definitive guide in choosing affordable kitchen cabinets. 
Cabinets made in America can usually be customized fully, offer a lifetime warranty, and can take at least 6 to 8 weeks to deliver. They are at least 3 times more expensive than import cabinets. Although cabinets are the biggest item in your renovation project, but the cost of cabinets isn't the biggest part of your full renovation project. For example, for a mid-sized kitchen remodeling project that uses import cabinets, this might be the breakdown of costs: 
Kitchen cabinets: $8,000-$12,000
Demolition: $2,500
Labor: $11,000
Flooring: $2,200-$4,000
Countertops: $4,800-$7,000
Backsplash: $1,200-$1,500
Appliances: $2,500-$9,000
Other: $3,000
Total: $35,000-$55,000
If you prefer American-made cabinets, the cost of your cabinets may double, but the entire cost of your project will only increase by 25 percent. 
Supervise the Process
Most remodeling shops will appoint a dedicated project manager to supervise your remodeling work. Each project manager usually is handling at least 6-8 jobs a month. Make sure that your project manager is visiting the job site at least twice a week to ensure that everything is working smoothly and without a problem. 
Before you start the job, talk to your project manager about the process, how you are going to communicate, and the frequency of his/her visit to the job site. Some of the things to consider would be securing your pets, letting the crew know which bathroom they can use, securing your valuables, and effective communication. Since this is a long and painful process, you can't communicate too much. 
To protect yourself, always try to keep everything in writing. Even if you talk to your designer or project manager on the phone, make sure to follow up immediately by sending an email, or a text message, putting everything you discussed in writing. This is just to avoid "he said, she said" in the future when things go wrong. As long as you have written communication, it will be easier to protect yourself when things aren't being done. 
It is not always easy to understand the functionality of a kitchen on a design. It might be a good idea to walk around the kitchen while under construction to see if it is functional. Beautiful kitchens might as well be dysfunctional. Avoid that. 
Lighting is another part of the remodeling process that may not be detectable on a design level. Check out the lighting before letting the crew go and change some angles to ensure that the entire kitchen is bright and appropriately illuminated.
Check out our ultimate guide on bathroom and kitchen remodeling mistakes to avoid them during your project. 
Final Walk-Through
Walk through your newly remodeled space and check every nook and corner thoroughly. A final quality check is important to ensure that everything is in its destined place without any mistakes.
From leaky piping, faulty wiring to unstable cabinets and uneven paint, ensure you go through each and every element to avoid them. If you find any mistakes, call your remodeling contractor immediately to fix the same.
Write a Review
A genuine review can go a very long way. Just like checking for reviews is an essential step in finding the best remodeling companies, a review stating your experience can help others with the same.