Home » Kitchen Remodeling Mistakes that You Must Stay Away From
Kitchen Remodeling Mistakes that You Must Stay Away From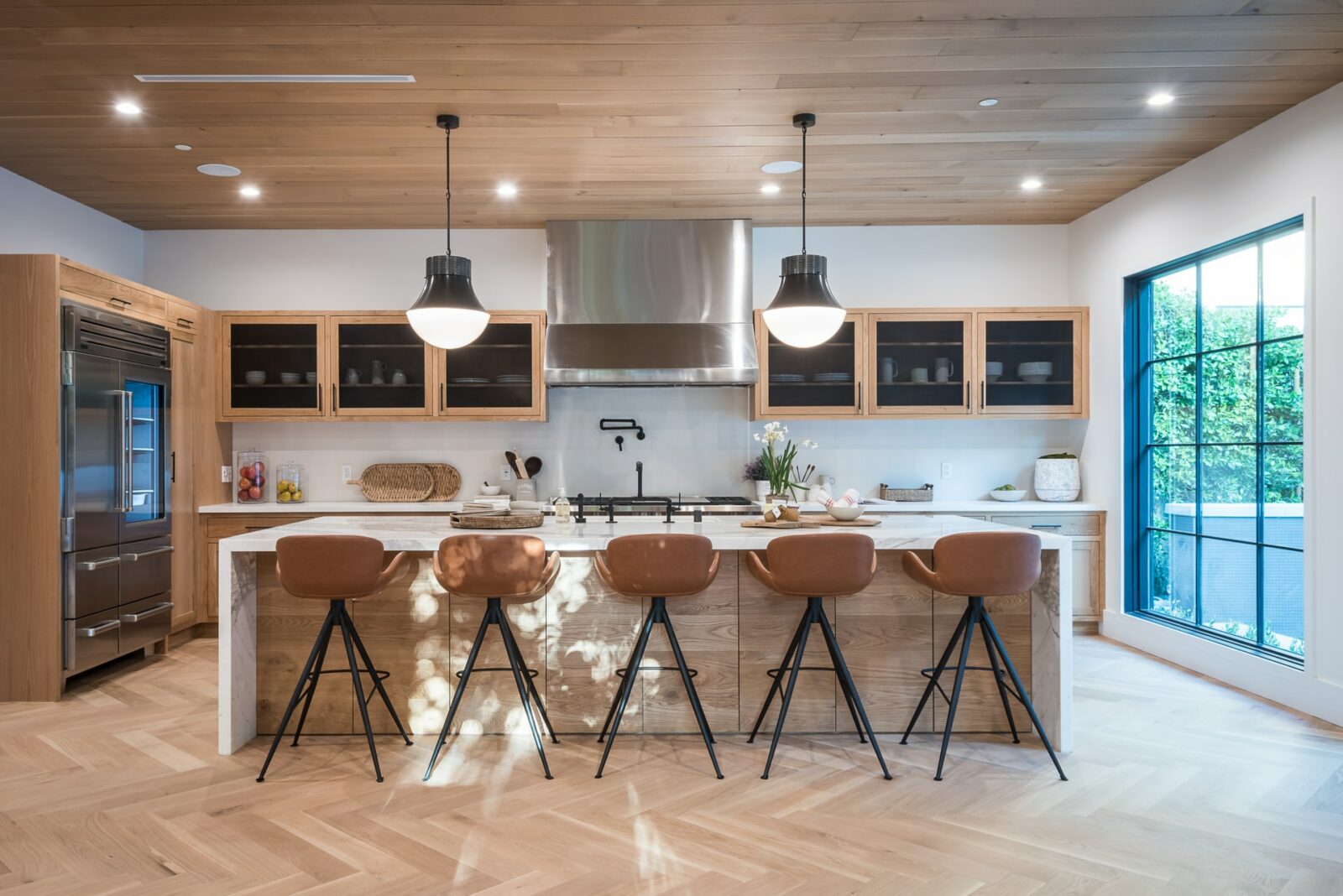 While the kitchen remodeling process is expensive, it can give you a splendid kitchen that can last you a lifetime. However, there are also several kitchen remodeling mistakes that people commonly make by not following the right kitchen design guidelines.
Some of them are blunders and can result in a significant loss of time, money, or functionality. Thus, you should keep specific vital points in mind before you undertake this project. Remodeling a kitchen demands not only money but a lot of effort on your part. You can avoid making most of the common kitchen remodeling mistakes that homeowners fall victim to with the right knowledge.
Here are the ten most serious kitchen remodeling mistakes that you should pay attention to right now. Understanding and avoiding them will surprisingly help you get closer to the kitchen of your dreams.
Wasting Space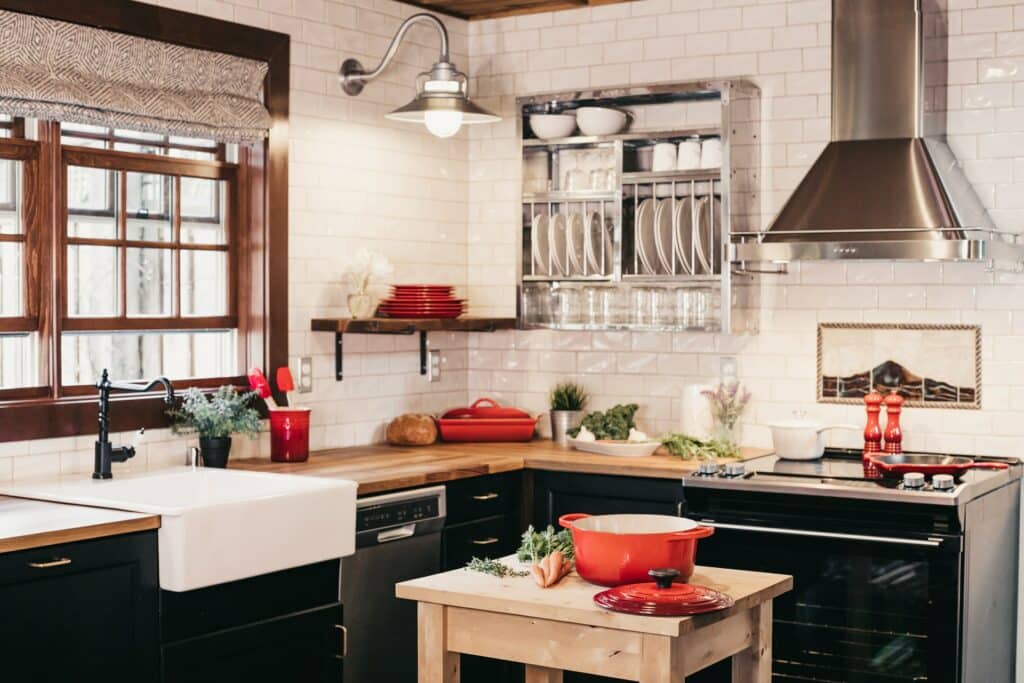 Even if your kitchen is sufficiently large, you should try to build a compact work core. Creating dead space within the room is one of the worst kitchen remodeling mistakes you can make. It will force you to walk long distances to prepare a meal.
You should select areas that will work hard during eating, family time, and cooking. For example, you can bring in an element of style without sacrificing many steps by adding a breakfast nook.
Choosing Designs Impulsively
Selecting major design elements like countertop materials and flooring without bringing samples home is another main entry in the list of kitchen remodeling mistakes. Remember that materials can look very different in your actual space than they do in the showroom. Therefore, selecting on impulsively is erroneous.
You should ask the remodeling companies for samples that you can bring home. After that, observe them keenly in the space you will be remodeling. You could also try to test them under lighting that resembles the type you will use in your new space.
Having Inadequate Storage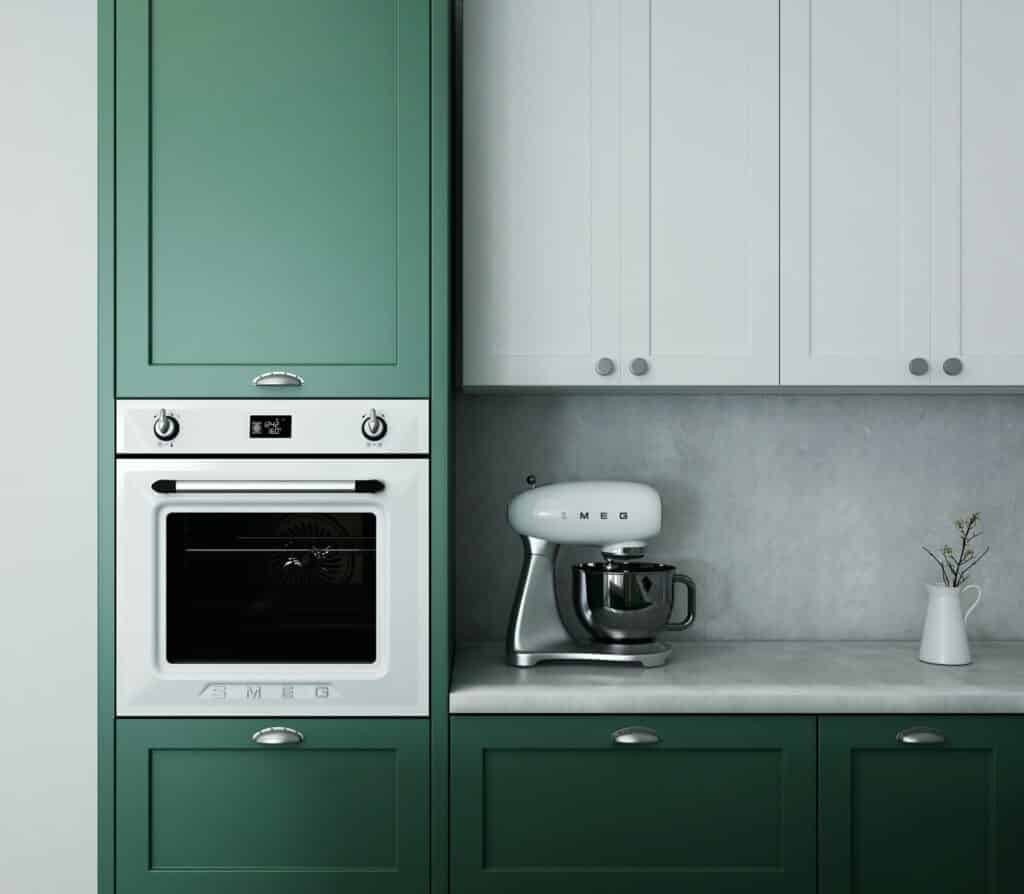 Merely stringing up boxes is not good enough. A proper kitchen design should have storage space designed to fit apt items in specific areas. In this regard, you have several storage options like shelves, cabinets, and open storage.
Do not forget to keep the goal of the kitchen remodel in your mind. Work prudently while ensuring that all the necessities have been accounted for. If you purchase glass door cabinets to add a sleek look, remember to keep their contents organized and tidy.
Making Changes after the Work Begins
Making changes after you've begun the work is among the most significant kitchen remodeling mistakes people tend to make. Midstream alterations and delays can significantly increase the costs that you will end up paying. Thus, you must plan out everything before the kitchen remodeling process begins.
Do your homework correctly and think about every choice of yours beforehand. After that, ensure that everything you require has arrived before your contractor is prepared to begin the installation. Do not give them the green light until you are certain that you are satisfied with the remodeling plans.
Overcrowding a Small Space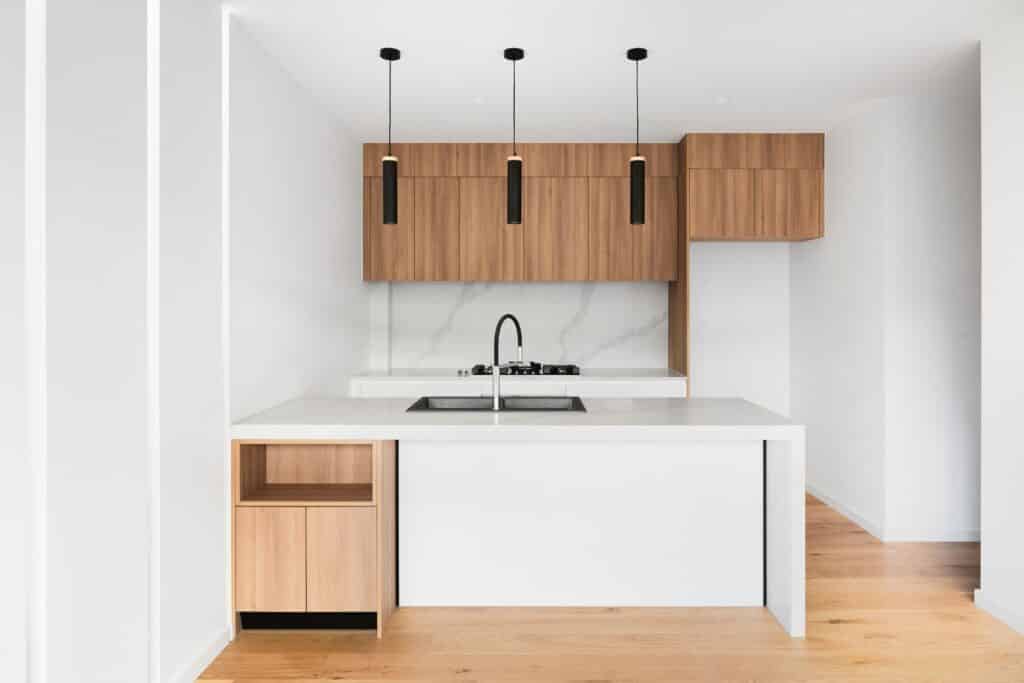 If you have limited space in your kitchen, do not overwhelm it. Remember that you have several available options in terms of the best kitchen layouts and size. During every step of the kitchen remodeling process, remember to keep your space in mind.
For example, a small peninsula is a much better choice for a small kitchen than an island. Being prudent in this regard will help you achieve the best kitchen remodel possible.
Oversizing and Overloading Islands
If you have a large room, it would be better to have two islands instead of one. Similarly, adding an oversized kitchen island is another common kitchen remodeling mistakes. That is because anything longer than ten feet will make it difficult for you to walk about.
Similarly, it will be difficult for you to reach the middle of an island deeper than four feet. Likewise, you should not overload it with items like baskets and dinnerware. Ensure that your island storage does not go beyond the rim of the kitchen countertop.
Neglecting Three-Dimensional Layout
We all give due importance to the visual appeal and aesthetics of our kitchen. But it is essential to bear in mind that its functionality is much more critical. You must consider the size and direction of appliances, cabinets, and doors when planning the kitchen space. While doing so, you can easily avoid common kitchen layout mistakes.
Keep in mind that certain appliances like ovens and fridges require wide clearance. Do not forget to walk through your kitchen space and plan door openings prudently. By doing that, you will ensure that your kitchen does not end up feeling cramped.
Making Kitchen Aisles Uncomfortably Tight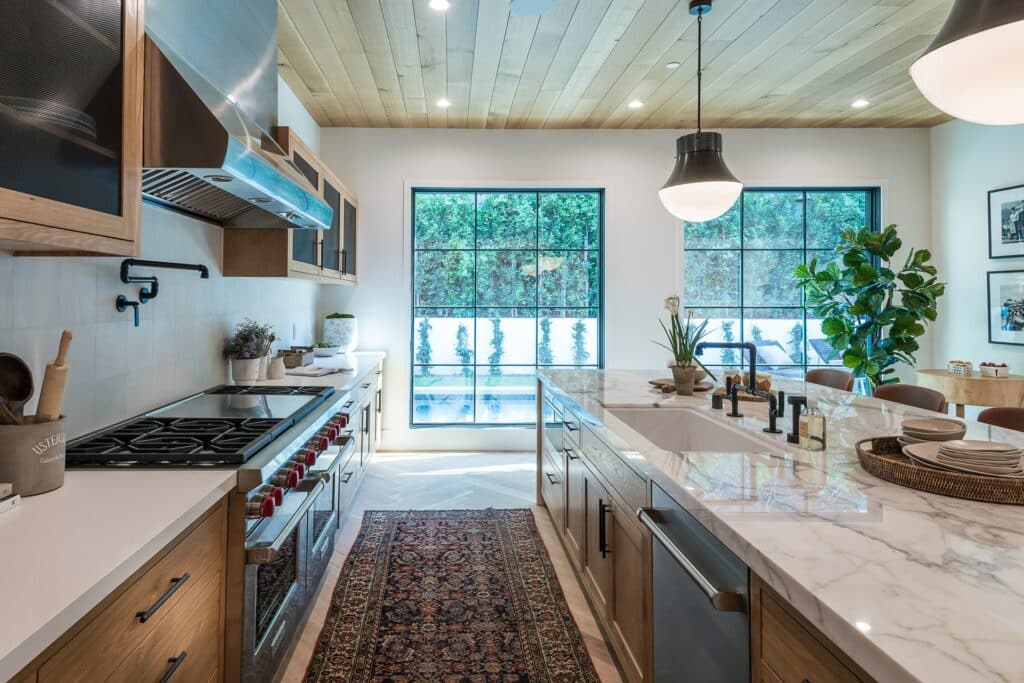 You need to make sure that your kitchen aisles are wide enough to accommodate all the activities taking place in the space. Having proper clearance allows several cooks to move around comfortably and work efficiently in the kitchen.
Try to ensure that all the kitchen aisles, like those between appliances, walls, and islands, are between 42 and 48 inches wide. You should also offset the positioning of key features like the range and sinks. That will significantly decrease the chances of two people running into each other while cooking.
Forgetting About the Social Aspect
Regardless of your kitchen's size, remember that your family and friends will assemble therein sooner or later. Nobody likes to be kept waiting in the living room while you are cooking. Experts agree that people generally want to be at a distance of around 60 inches from the host or cook.
Thus, you should try to come up with an interactive space during the kitchen remodeling process. Such a space could be in the form of a banquet, corner nook, or an island with seating arrangements.
Not Considering the Workflow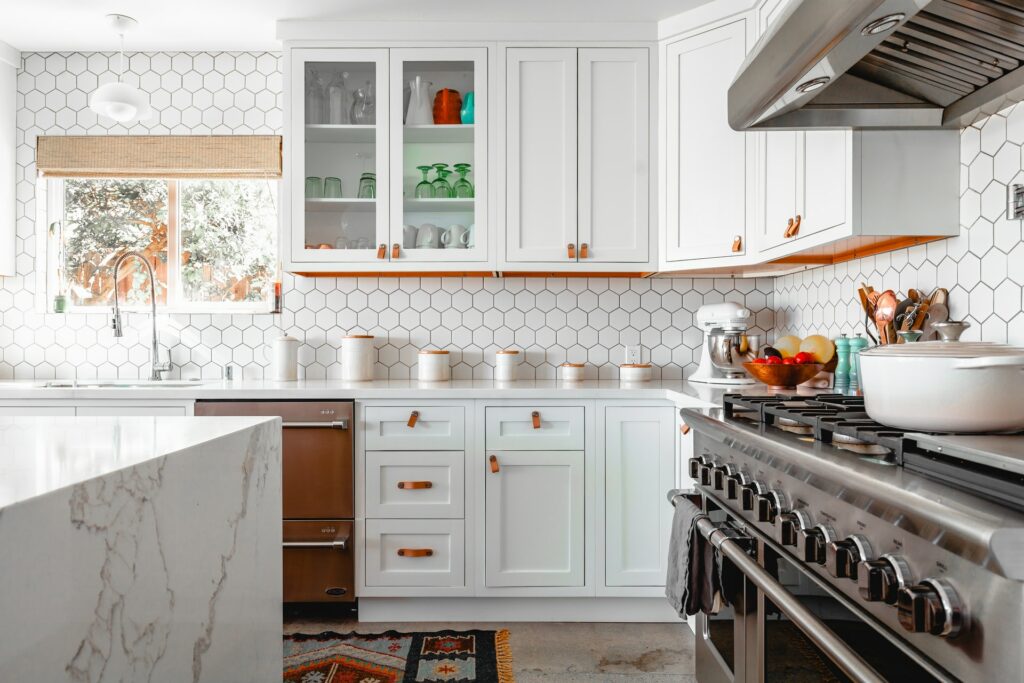 The three busiest areas of your kitchen are the sink, stove, and refrigerator. Placing them side-by-side in the kitchen is one of the biggest kitchen remodeling mistakes as it will become impossible for more than one person to cook together. 
To avoid this, you should consider creating a kitchen work triangle of sorts with the sink, stove, and refrigerator. Consequently, this will ensure that you have plenty of space in your kitchen to work efficiently.