Home » An Ultimate Guide on the Cost of Kitchen Countertops
An Ultimate Guide on the Cost of Kitchen Countertops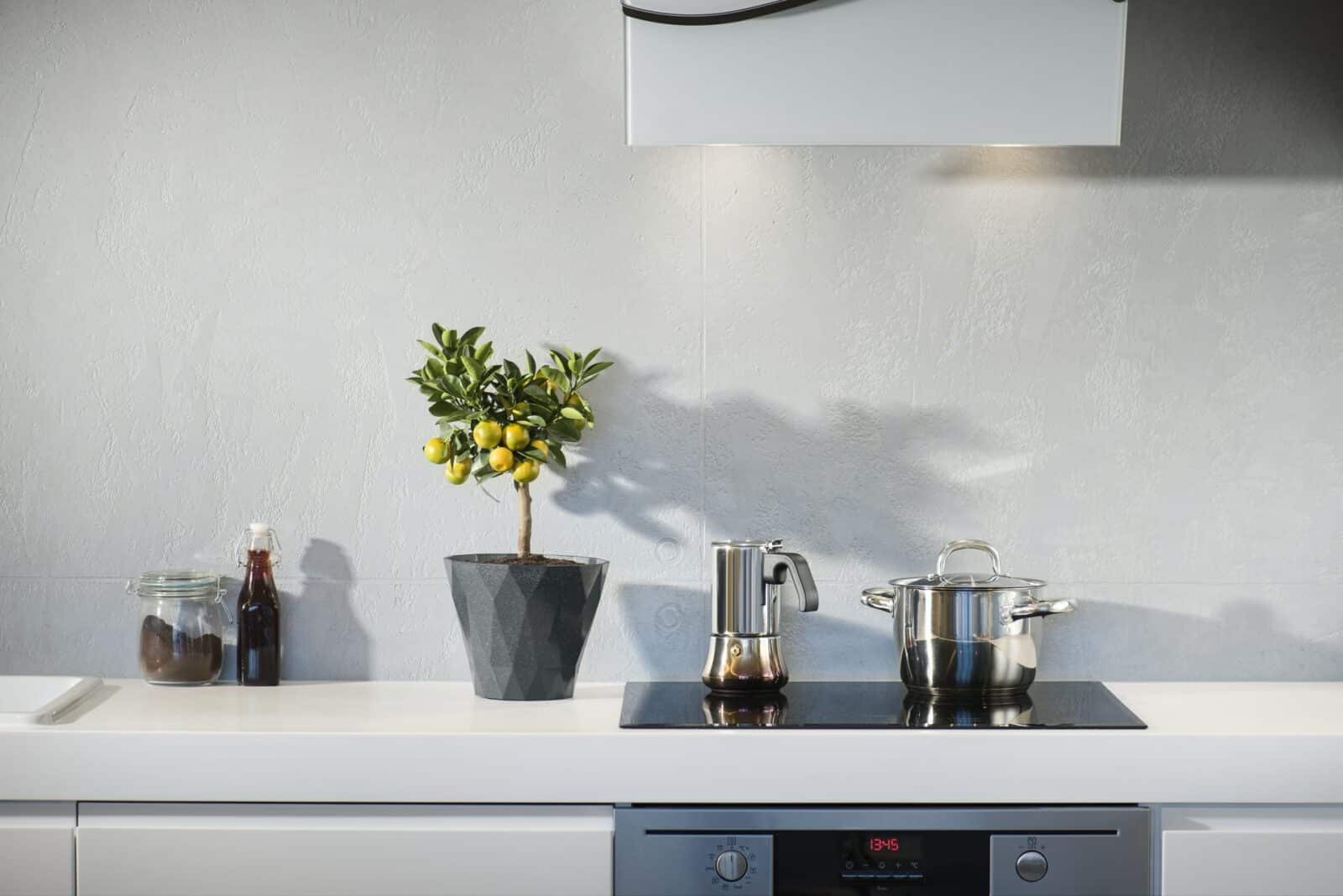 If you are planning to replace your kitchen countertop with granite or marble ones, this extensive guide on the cost of kitchen countertops will help you plan it right.
As per research, a kitchen countertop accounts for around 35-40% of a kitchen renovation budget and is the second most striking kitchen element after the cabinetry. This proves how crucial it is to take cognizance of the cost of kitchen countertops, their material, effectiveness, and pricing while choosing the best kitchen countertops.
Granite Countertop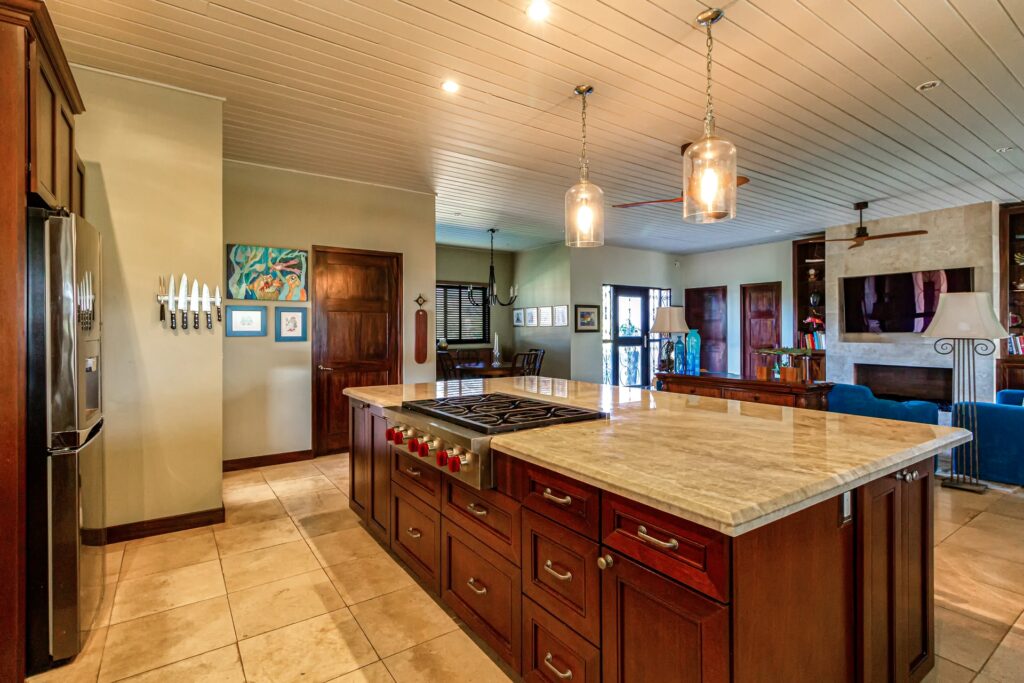 "Is it granite?" This is probably the first question that strikes everyone's mind and here's why. Granite is undoubtedly among the most popular countertops due to its durability and effectiveness as a countertop material.
Be it durability or reliability, being a natural stone, granite purely stands apart on both parameters. Plus, its stylish and elegant appearance lets it blend with almost every kitchen decor and style.
It's available in an assortment of color shades, patterns, and textures. Due to this, you may think of granite as an expensive material. However, it's not so.
Cost: Depending upon its size, the place where you live, and the brand are the prominent cost deciding factors. On average, granite countertop costs around $80-$200 per square foot.
Marble Countertop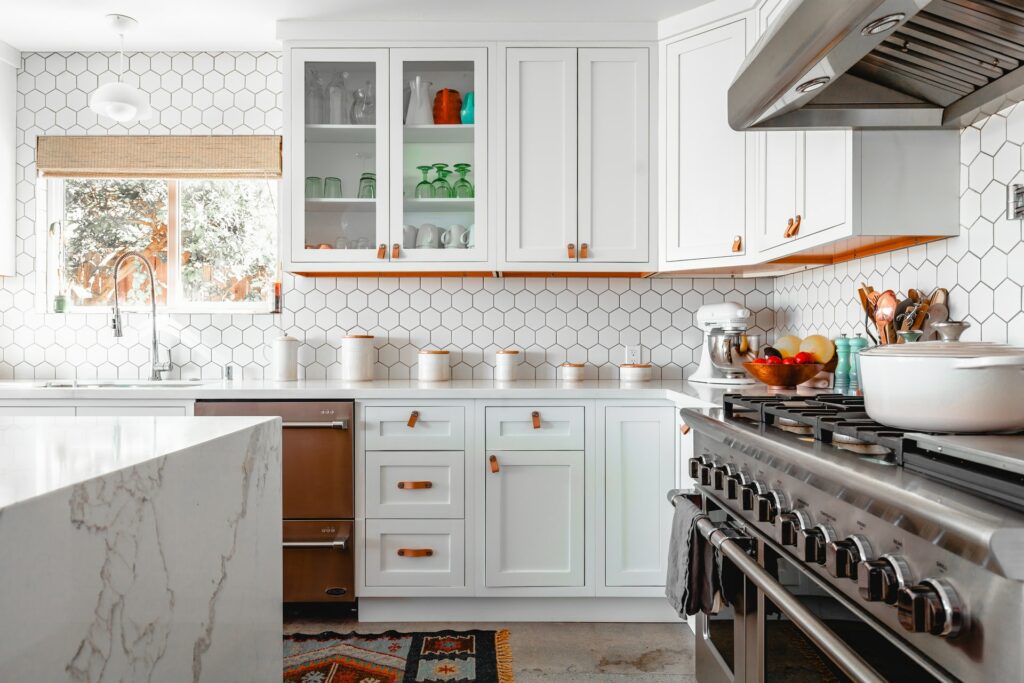 If your kitchen space features everything lavish and of high-grade quality, you shouldn't think beyond marble, the material known for its rich essence and presence. Such material can uplift the entire kitchen space to something people won't stop talking about.
Marble is a natural stone and a result of sedimentation under extreme conditions that lends the stone its distinct crystalline structure and gloss. It's not as hard as granite yet is decently durable and resistant to knife marks, splashes, and other kitchen stains.
Being porous, marble requires the sealing treatment once a year and should be protected from acidic substances.
Cost: Depending upon the marble's thickness, quality, color, and pattern, you can expect the cost of buying marble between the range of $125-$250 per square foot.
Quartz Countertop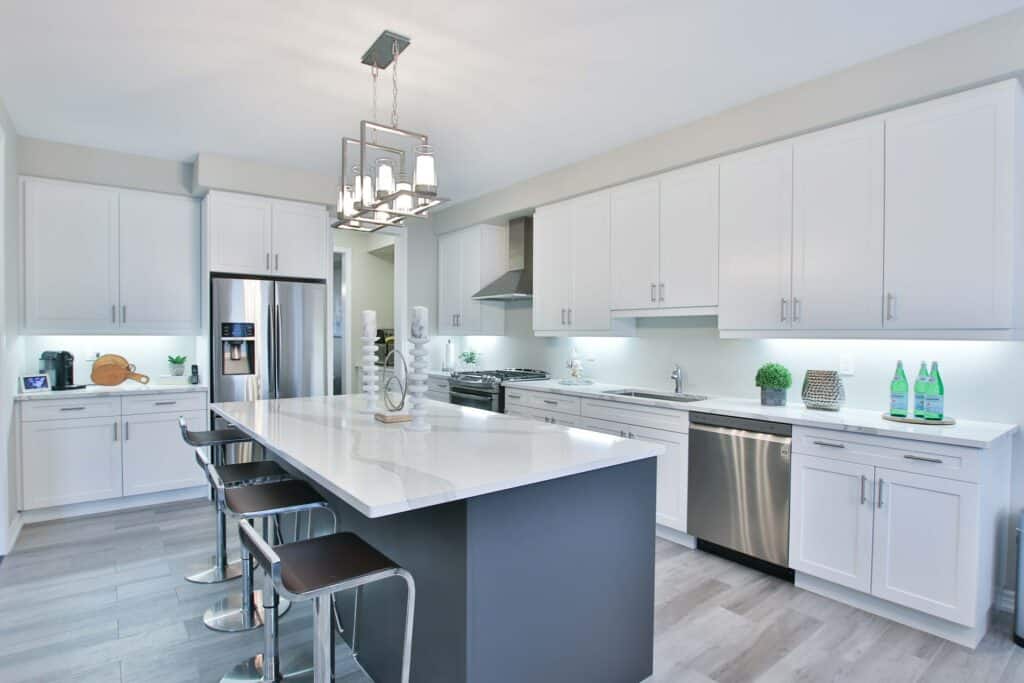 As pure quartz doesn't form the ideal material for the kitchen countertops, it's "engineered" to get used that way. Basically, engineered stone is 93% pure quartz crystals with 7% other substances with the help of certain resins.
This treatment bestows natural quartz with additional benefits like extended longevity, resistance to scratches, and hardness. Additionally, engineered stone is less prone to chipping and or denting, as is the case with natural stone.
Plus, if maintained daily, your countertop can support you for ages. However, hot pads are recommended as even engineered stone isn't friendly with hot objects and you need to maintain your quartz countertops.
Cost: The average cost of kitchen countertops falls between $60-$100 per square foot.
Soapstone Countertop
The soapstone is another trendy natural stone option for kitchen countertops. It got its name from its soapy structure. At first impressions, the material appears warm and neutral, due to which the material can go with all kitchen styles.
However, farmhouse-style kitchens are the best ones that can incorporate countertops of such material. Being pliable to a great extent, you can load any amount of load over it.
Another thing that goes in soapstone's favor is its non-porous nature. Unlike the other kitchen countertop materials, soapstone is highly non-porous and is unlikely to hold stains or splashes.
Cost: The installation costs are somewhat higher in this case, with the average cost running from $60-$105 per square foot. The cost will further elevate if you chose a thicker soapstone slab.
Solid Surface Countertop
If you wish to go with an artificial countertop material, then solid surface countertops are for you. Made from acrylic and polyester blends, such countertops are a bit stronger and non-porous. Solid surface countertops are available in a multitude of colors, textures, patterns and are among the most affordable countertop materials.
Plus, solid surface countertops are free from the headache of regular cleaning, frequently sealing, and other maintenance costs. Since artificially manufactured, the countertops are not heat-resistant, scratch-resistant, and not suitable for DIYs.
Cost: Solid surface countertops are fairly economical and come under $75 per square foot.
Ceramic Countertop
Ceramic might appear in your countertop wish list as of now, but it's worth a try. It comes in two forms, either in the form of tiles or thick slabs. Out of these, ceramic tiles are the most economical ones.
This is because ceramic tiles can set above your existing countertop, thus cutting down the costs by a significant amount. Additionally, ceramic countertops can have multiple color shades, textures, and designs as per your wish.
Cost: If you're firm with your ceramic countertop decision, be ready to spend $30-$50 per square foot only!
Butcher Block Countertop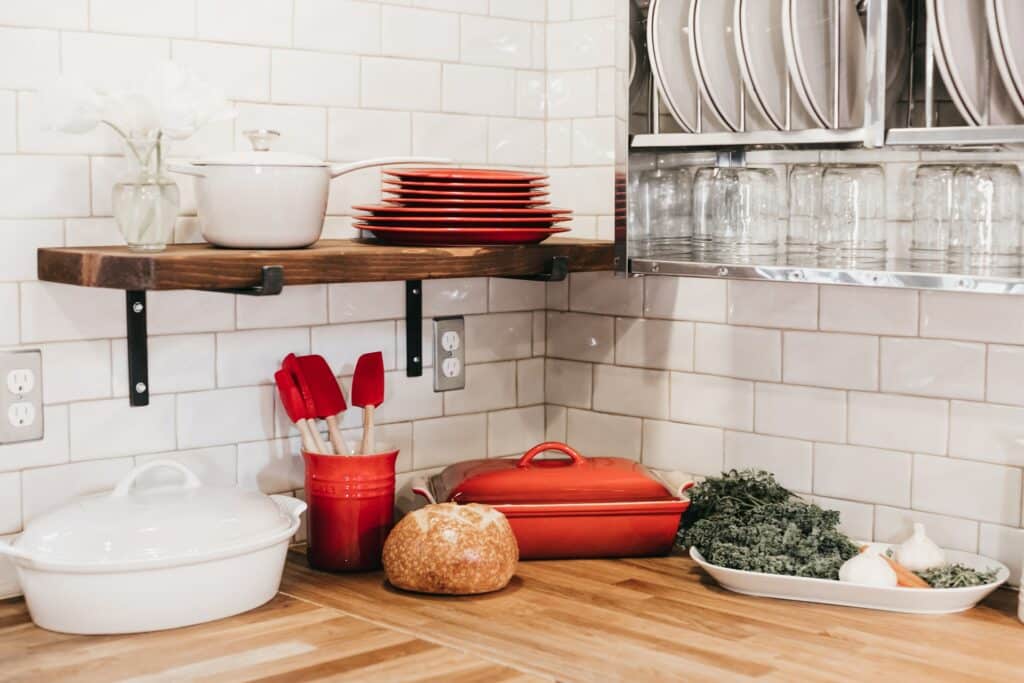 Many homeowners assume butcher blocks are the same as laminates, but it's not so. Unlike laminates, butcher block is a material manufactured by gluing strips of hardwoods like maple, ash, oak, bamboo, or teak.
This process is credible for the butcher block's inviting and rustic-look and the primary reason behind its growing popularity. Here are mainly three styles: edge grain, face grain, and end grain.
The benefits associated with this material include easy installation, warm feel, naturally antimicrobial, and long-lasting. However, you will need to oil the butcher block countertop every six months.
Plus, hot pads and protective use of sharp objects are something to take care of with such countertops.
Cost: From the pricing point of the way, butcher block countertops cost around $40-$65 per square foot.
Stainless Steel Countertop
Stainless steel countertops are a better option for professional kitchens. Similar to ceramic, you can install thin stainless steel sheets on your existing kitchen countertops.
Out of the various stainless steel grades or types, the type 304 is highly prominent as it's robust and scratch/dent resistant. You have the freedom to choose the level of polish you wish to have for the appropriate reflectiveness and luster.
Maintenance-wise, stainless steel doesn't ask for much, but timely care is a must. Additionally, avoid the use of any cleaner having bleach or chloride as both these can damage the material.
Cost: The cost of kitchen countertops varies between $75-$150, i.e., stainless steel is a perfect fit for limited budgets.