Looking for the best tips and tricks on how to save money on kitchen remodel. When embarking on a home remodeling project, it's essential to ensure that the outcomes not only satisfy your preferences but also enhance your property's value while being cost-effective. This holds particularly true for kitchen remodeling projects, as expenses can escalate rapidly, potentially straining your budget. To circumvent this and maintain cost control while achieving your dream kitchen, here are some of the best expert recommended tips and tricks to save on your kitchen remodel.

How to Save Money on Kitchen Remodel?
Opt for Ready-to-Assemble Cabinets:

New cabinets typically constitute a substantial portion of kitchen remodel cost.
Custom cabinets, tailored to your kitchen's specifications, are the costliest option, ranging from $10,000 to $60,000.
A more budget-friendly alternative is ready-to-assemble (RTA) or semi-custom cabinets, which can cost as little as $125 to $900 per linear foot.
In-stock cabinets, available off the shelf, are even more affordable, ranging from $75 to $400 per linear foot.

Consider Cabinet Resurfacin-g:

If your existing cabinets are of good quality and style, resurfacing is a cost-effective option.
A fresh coat of paint can significantly transform your kitchen's appearance, with costs typically in the range of a few hundred dollars.
For more extensive refacing, which includes adding new veneer to cabinet faces, budget between $5,000 and $15,000.

Embrace Open Shelvin-g:

Open shelving introduces visual interest and cost savings to your kitchen.
You can utilize salvaged or affordable materials like painted planks for functional and economical shelving.
While open shelving can save thousands, consider retaining some fitted cabinets for efficient storage.

Explore Alternative Countertop Materials:

Granite, a popular but expensive choice, can cost $50 to $100 per square foot installed.
Consider mixing countertop materials, such as using butcher block for the perimeter and granite for the island, to halve the cost.
Laminate countertops, priced between $8 and $20 per square foot, offer an inexpensive yet appealing alternative.

Keep Appliances in Their Current Locations:

Relocating appliances involves substantial costs, including modifications to electrical and mechanical systems.
Retaining the appliances in their existing spots can save you thousands of dollars, even if you're getting new cabinets.

Repurpose Furniture for Your Island:

Rather than purchasing new cabinets for your kitchen island, consider repurposing furniture pieces like old tables or dressers.
Scour sources like Craigslist, Houzz Shop, salvage stores, and estate sales to find unique, budget-friendly options.

Opt for a Cutout Instead of Removing a Wall:

Removing a wall can lead to various unforeseen expenses, such as structural concerns, rerouting utilities, and repairs to ceilings, walls, and floors.
Consider a less costly option: a cutout, which opens up the space without the need for extensive structural and cosmetic repairs.

Choose Track Lighting Over Recessed Lighting:

Installing recessed lighting can involve significant work, including ceiling alterations and electrical wiring.
Opt for track lighting as a cost-effective alternative, offering versatility in style, shape, and finish, while still providing ample task and ambient lighting.

Plan Your Remodel in Stages:

If you have a limited budget, consider completing your renovation in stages.
You can tackle projects like backsplashes, cabinet glass inserts, or hardware replacements separately, allowing you to save for each phase.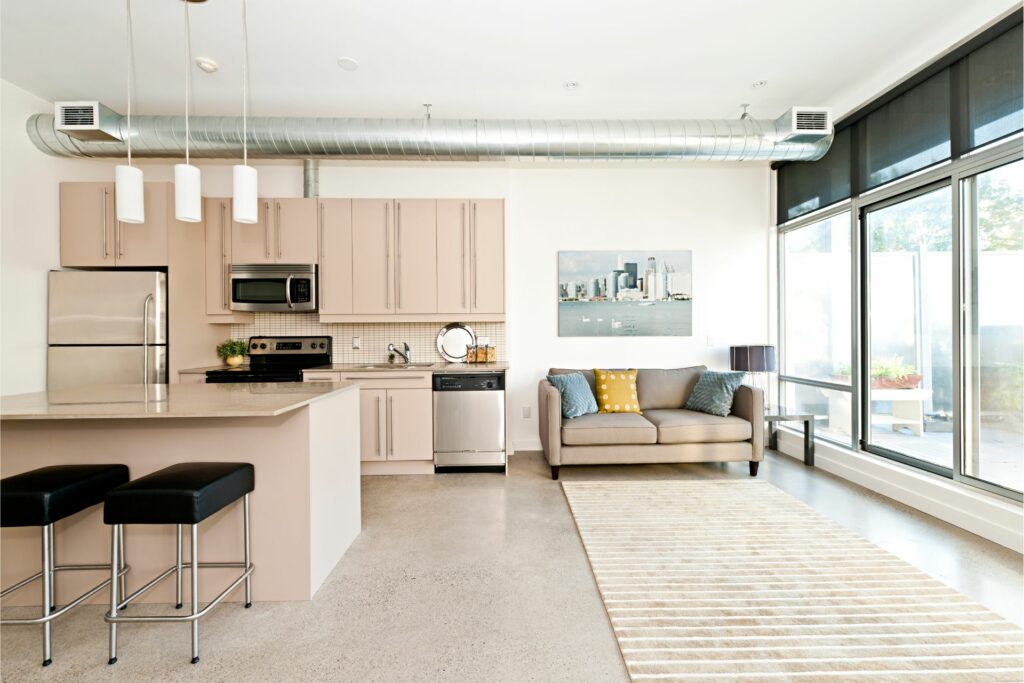 By implementing these strategies, you can achieve your dream kitchen while staying within your budget constraints.