Home » How to Add Spice to Home Decor with Easy Changes
How to Add Spice to Home Decor with Easy Changes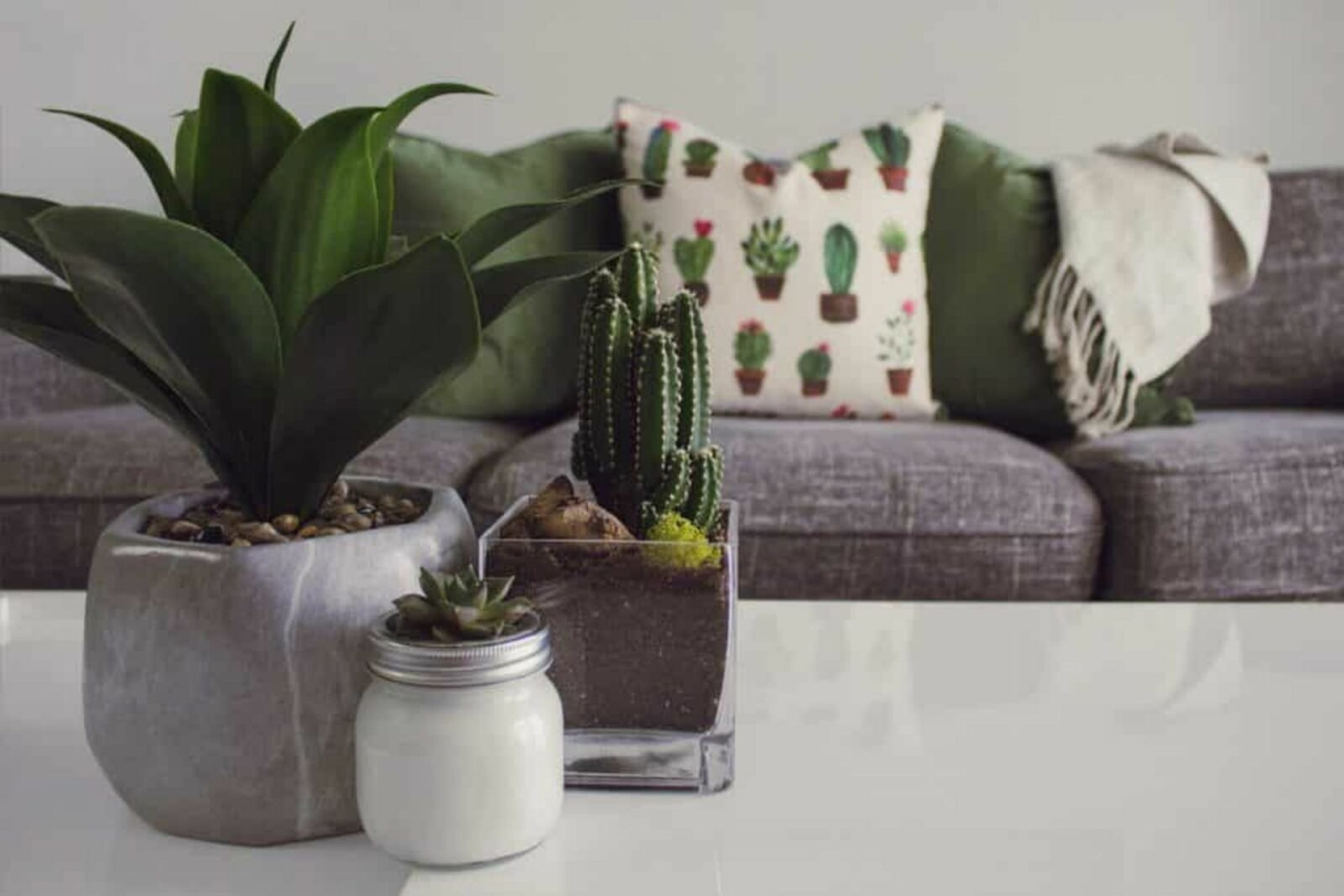 Your home is your sanctuary. It's a place of comfort, creativity, and your personal haven to be yourself. It's the place you look forward to after a long day or work or just to sleep in all day and not feel guilty about it.
This year, a lot of us are big on making changes in our life. A fresh start to the new year and therefore we want everything to look and feel great. If you feel like your house is lacking the excitement and draining your energy level, don't worry, we got you covered.
This guide helps you to add spice to your home decor with easy changes so that you finally feel that your energy matches the vibe in your house without burning a hole in your pocket.
You don't need to go extreme with the makeover. The trick is to make the most with you already have and maybe add in a few extra touches to make the most out of your current space.
Let's go.
1.  Rearrange Your Current Layout
If you feel stuck and lost and you just want to clear your mind, you take a walk. Same thing. When your house feels crabby and boring, rearrange the furniture. Move things around until you're satisfied with the current layout. And by changing the positions, you're allowing new energy to flow in as well.
Don't complicate the layout and rearrange in a way that restricts your mobility. When you're rearranging, it's important to focus on the mobility and as well as to maximize the space with the furniture that you already have.
Also, don't bring your bedroom to the living room and vice versa. That's not what we mean. Although, if that works you, by all means, go ahead but it might not be suitable when you have guests over.
If your space is really small and you can't do much, then reshuffle the place a little as the slightest change can cause a huge impact on the look and feel of a room.
2.  Declutter
Spring cleaning is great especially when you've got so many things and you can't use them properly and all they do is take up space. Unless you can use these items to spice up your home decor, that'll be great. Or else, out it goes.
Marie Kondo-ing is great for your house and for your life. Instead of using the joy system, see if the item is useful to you. If yes, keep it and use it. If no, remove it. Life is complicated enough, don't complicate your house décor. Even your outdoor space can benefit from this.
Simplicity and minimalism will never go out of style and will be highly appreciated in the long run. Remember, less is more. Your house decor can look fantastic with even the simplest items so long as you know how to bring the space to life.
3.  Splash Some Color
Colors play a significant role in our moods and playing around with paint charts is an excellent way to spice things up. Check out the latest color trends and see if suits your layout. Or if you're a wallpaper person, then check out the latest designs that suit your space and contribute to your overall home decor. Add some color in your kitchen backsplash.
If paint and wallpaper are too much of a commitment, no problem. Instead, you can play with a colorful rug or add in some throw pillows for the pop of color. It's easier and simpler in spicing up your home decor with the numerous color options and designs available.
Choose the right ones and watch your space transform into something different with just the smallest but right changes.
4.  Decorate Empty Walls
If you have an empty wall or an empty space, make use of it. Decorate that space with artworks that you like or pictures of your loved ones. Even better, if you're painter, showcase your artworks on that available space in your home.
Or if you already have paintings elsewhere, then invest in a clock. It's a worthy investment and getting the right design would also be an appropriate decorative item.
Point is, don't leave that wall empty. Decorate it with items that you would like to see and let that space be useful in contributing towards your good mood and inspiration.
5.  Light It Up
If your lightings are old and outdated, it's time for a chance. No one is asking you to get a chandelier unless you want to.
The best is to go for unique and quirky designs that does its job in lighting a room while being the perfect decorative item in your home and matches your home decor.
Get the right lighting that does not restrict your mobility in your house and ensure that the lighting is bright enough because lightings play a role in setting the tone of a house. If it's just a great decorative item but lousy lighting, it defeats the purpose.
6.  Plants
Plants are an understated item for house decor. If you fancy the big plants in your house, go ahead and get those and put it in the right corners for the best effect in making your space alive.
However, the current obsession nowadays is succulents. They're adorable and it's a conveniently sized item for you to obtain and place it as part of your home decor. They're very low maintenance and honestly, the perfect little item that completes a space.
7.  Get Creative
Love being hands-on and enjoy DIY projects? Go ahead and do your thing in spicing up your home decor.
With your creativity, every item in your household can be used as part of your home décor that would very well complement the space.
Don't let your imagination get too wild, simply because while you're excited to create different items that would give a good change to your house decor, don't overdo it and crowd the space. You might just make things worse and waste a lot of your time, effort and money.
So plan properly on what you would do and how you'd like to do it before doing it as that would give you a good idea to see if your vision fits the space.
All in all, it doesn't take much to spice up your home decor. Just like how a haircut or new clothes change the way we look and feel, the same thing applies to your home decor.
You move things around, remove the unnecessary ones and get new worthy ones that suit the space and match the layout of the room.
The most important thing is to make do with what you have and to implement the current space to be better. Be inspired when you're opting for change so that you could truly get your dream space that would satisfy you.
References
https://www.livingwellspendingless.com/10-ways-decorate-things-already-hand/
https://www.cosmopolitan.com/lifestyle/advice/a61780/easy-ways-to-freshen-room/
https://www.mydeal.com.au/blog/post/spice-up-living-room
Note: Only used the main ideas and not the content.