Home » Choosing Tiles in 2022: Ceramic vs. Porcelain
Choosing Tiles in 2022: Ceramic vs. Porcelain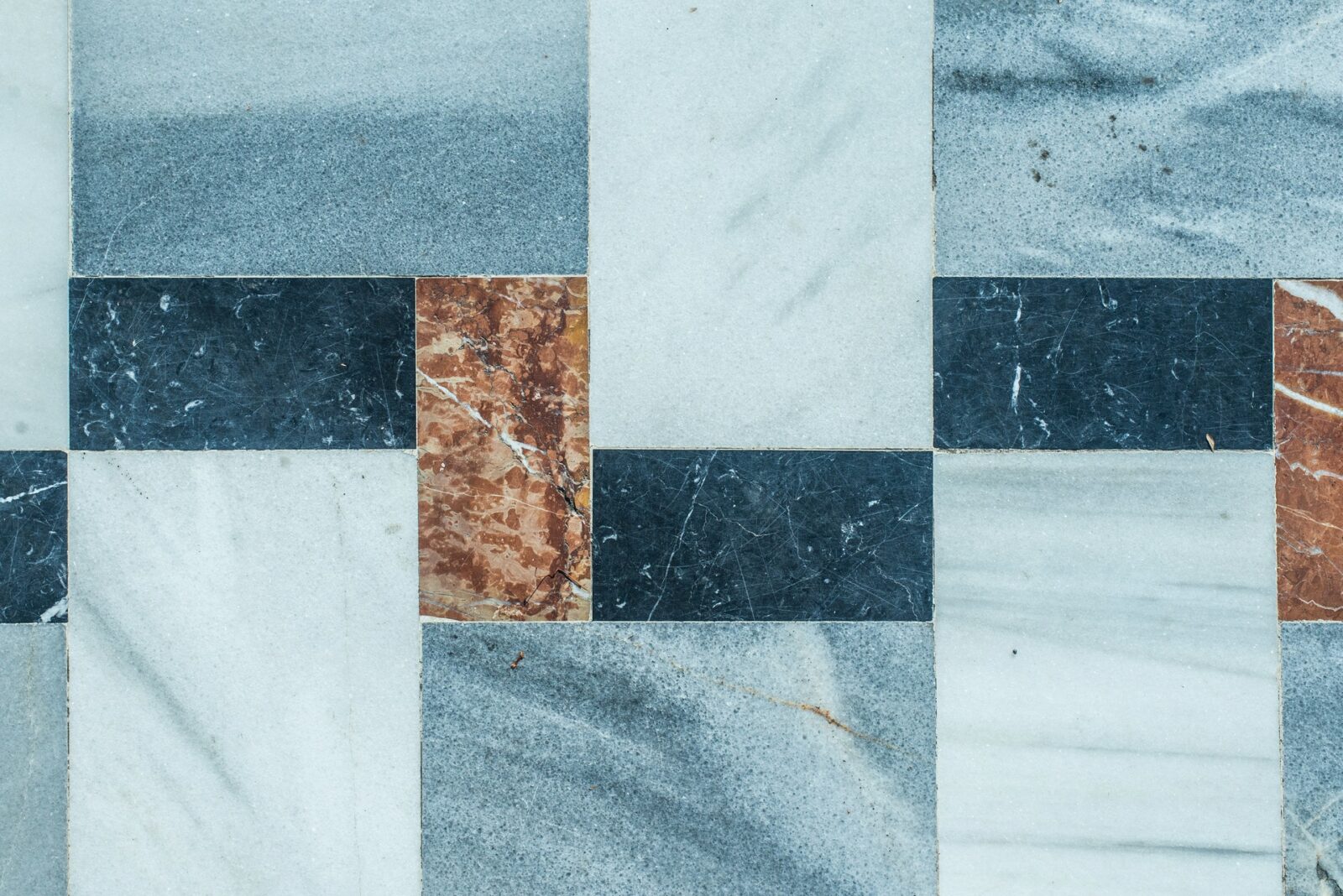 Kinga Longa, Pexels
Although flooring is one of the biggest expenses in a remodel, homeowners usually do not shy away from choosing premium materials and designs. And why not! Floors are like the base of your entire home and you cannot compromise on their look or quality. While the market offers a varied assortment of flooring options to explore, we are going to specifically focus on tiles in this article. 
There is no denying that tile has been a staple product for flooring for decades and centuries now. To keep up with the latest trends, people are moving towards hardwood flooring and privileged folks are even trying out bamboo planks. But the onset of these fashionable options hasn't been able to dwindle the charm and popularity of tile floors. 
Two of the most preferable tile choices include ceramic and porcelain. They are functional, affordable, and come in a wide range of patterns and designs. As both products belong to the same family, many prefer to use the terms interchangeably.
However, there are a few differences that set the two apart. You could call them 'cousins', but not twins. Due to their innate similarities, choosing between the two can be quite confusing. It also depends on how you wish to use up your space. Besides knowing the differences, you must also be aware of the pros and cons of the two tiles so you can make the right decision.
Let's take a deep dive into the specifics of ceramic and porcelain tiles to get a better understanding of the two kinds.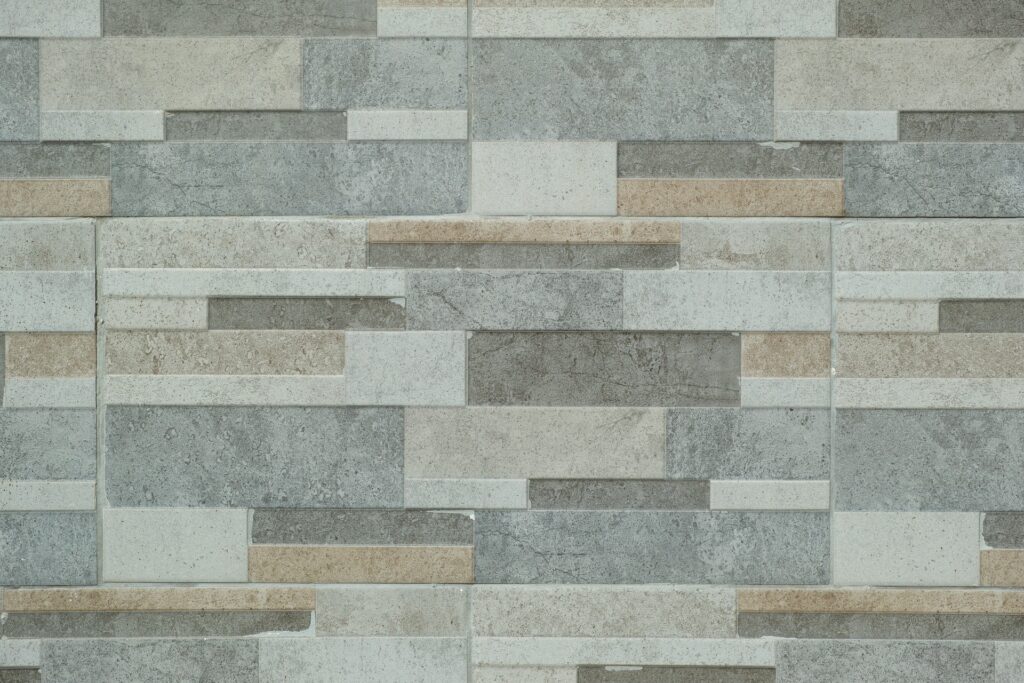 What differentiates porcelain from ceramic?
Both porcelain and ceramic are clay-based and fired in kilns. As such, they fall into the larger category of ceramics and it's always tricky to tell them apart with just a quick glance. Besides, with the advanced technologies used to manufacture and print these tiles, it's almost impossible to differentiate between the two.
The key difference between the two types of tile lies in their density. The consistency and intensity of heat applied to bake these two tiles are different. The American Society for Testing and Materials (ASTM) has a standard method to distinguish ceramic from porcelain. Here are a few rules of thumb to help you identify the right kind of tile. 
The color of porcelain remains uniform all through the material. Even a chipped or broken piece of unglazed porcelain features the same color throughout its thickness. On the other hand, ceramic tiles often bear a glazed surface. So, in the case of a chipped piece, you might notice a different shade underneath. 

The clay for porcelain is often finely ground. So, it comes with a smoother finish than ceramic. If you turn over a piece of loose ceramic tile, the unglazed surface should feel coarse to your touch. But porcelain usually feels uniformly smooth.

Porcelain tiles are denser than ceramic in composition and that usually adds to their weight. Ceramic tiles are relatively lighter.

Porcelain has a water absorption rate of 0.5% or lower. It is generally considered more impervious to water than ceramic tile. 

A porcelain tile is heated at high temperatures ranging from 2,200°F to 2,500°F. Whereas, ceramic tiles are fired at no more than 1,650°F.
Pros and cons
Like most other things in life, porcelain and ceramic too come with their individual sets of advantages and disadvantages. Let's have a look!
Ceramic
Pros

Cons

It's

more affordable

due to its method of preparation and the ingredients used in the process. The price for a square foot of ceramic tile starts at $.5 and can go up to $35.

It is

highly porous

and hence absorbs water quickly. Ceramic tile isn't ideal for rooms or spaces with heavy moisture. 

It's

easier to cut

, which makes it a convenient choice for DIY projects.

Ceramic tiles are relatively

less durable

. It's better not to use them in high-traffic spaces or outdoor areas like a patio. 

It's

more flexible

and can fit into intricate spaces like backsplashes. Besides, glazed ceramics can be personalized based on patterns and colors.

It is softer in texture and therefore,

prone to cracking

in cold, dry weather.

Many varieties of ceramic tiles come in textured surfaces (ripples, waves, dimples, etc.) that

add visual depth and dimension

. 
Porcelain
Pros

Cons

Porcelain is denser than ceramic and there's

less chance of wear and tear

. Due to its long-lasting effect, this type of tile is suitable for both private and commercial spaces. 

It is

brittle

and therefore, not easy to cut. Porcelain flooring often requires professional help. 

It has

high resistance against water absorption

. It's ideal for use on wet surfaces like the bath or the kitchen. As per ASTM standards, the water absorption rate of porcelain is 0.5% or lower. 

The

manufacturing charge for porcelain is quite high

. The pricing can fall anywhere between $3 per sq. ft. and $35 per sq.ft., depending on the quality of the material. However, its durability makes up for the money spent on it.

Due to its

uniform color composition

, minor chips and dents go unnoticed. Look wise, porcelain is a star.

As they are fired under high temperatures, porcelain tiles tend to

heat up faster

. This might not be a comfortable choice for homes in warmer regions. 

Many varieties of ceramic tiles come in textured surfaces (ripples, waves, dimples, etc.) that

add visual depth and dimension

. 
Installation
When it comes to the installation of ceramic and porcelain tiles, there's not much of a difference. Both these tiles are laid out over a cement board and set in place with a mortar-based adhesive. Once all the pieces fall into place, the joints between the tiles are filled with grout. Once the fillings dry, they are sealed against moisture.
As porcelain is more brittle, DIY projects might not be successful with it. It's best to have a professional tile-setter handle the installation. A wet tile saw is the best suitable tool to cut porcelain, while a snap tile cutter is enough to set ceramic tiles. Hence, the cost of installation also dips in the case of ceramics. 
Lifespan
Ceramic tiles are less durable than porcelain tiles, but with proper maintenance, they can last as long as 75 to 100 years. On the flip side, although porcelain tiles are harder and more resilient, they are susceptible to developing cracks due to structural movements or weather changes. The bottom line is, either type of tile can prove to be faithful, if well cared for. 
Which are the top tile brands?
There is no shortage of tile manufacturers in the market, but not every name manages to rise to the top. Here is a list of the best-certified tile manufacturers in the country, that have struck a balance in every aspect, from style to quality to pricing. 
Florida Tile, Inc.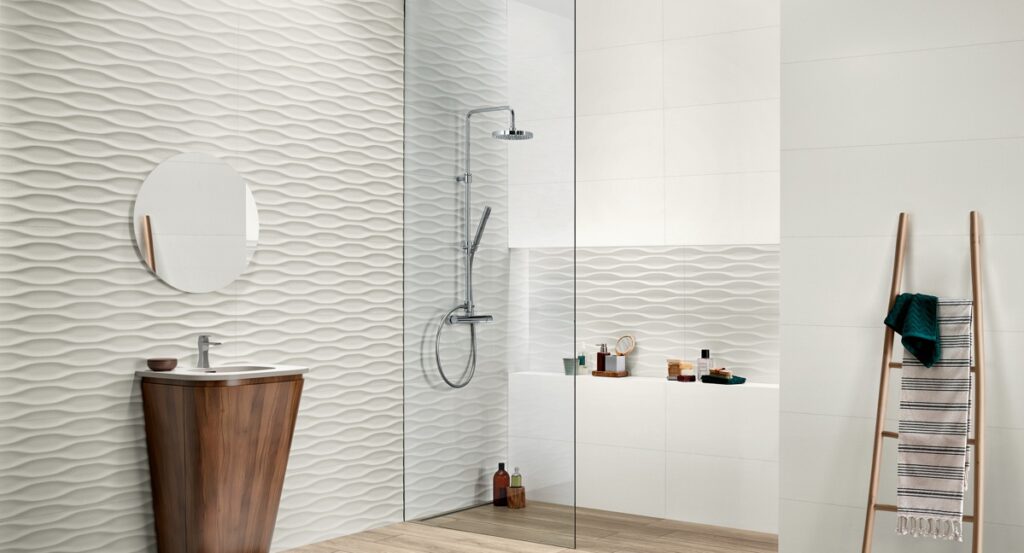 Although it might sound, Florida Tile, Inc. isn't headquartered in Florida but in Lexington, Kentucky. The company partners with premium vendors and houses a beautiful melange of ceramic and porcelain tile designs for flooring and walls. Be it a commercial remodel or a home improvement project, Florida Tile offers an eclectic range of products that can suit any space.
Modwalls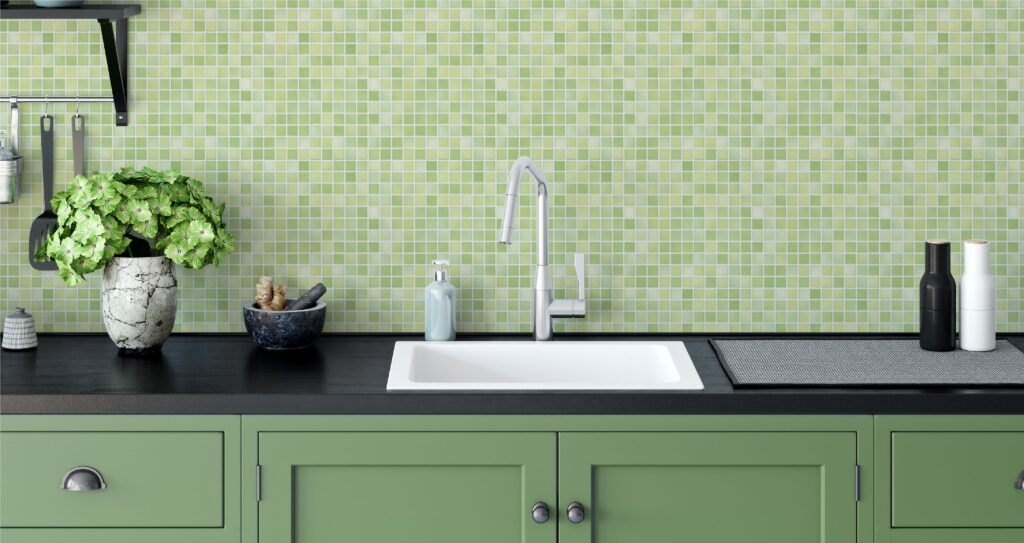 In the past few years, Modwalls has earned its spot in the top-rated tile companies in California. Established in 2005, the company brings together like-minded artisans and designers who give shape to exceptional glazes and tiles. The team has a fine eye for detail and also keeps abreast of modern design trends. Modwalls crafts its own ceramic and porcelain tiles with a distinct touch that sets its products apart from the rest in the market. 
Nemo Tile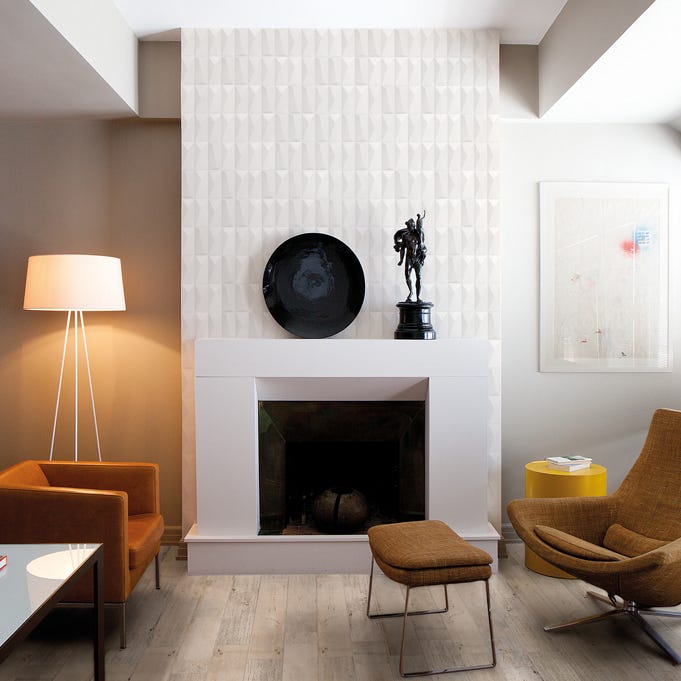 Nemo Tile celebrated its 100th-anniversary last year and its long-standing presence is testimony to its reliability and product quality. The firm has its foundation in Jamaica, Queens and it boasts of an experienced team of design professionals. Nemo leaves no stone unturned to meet the demand for beautiful, high-performance surface materials.
Marazzi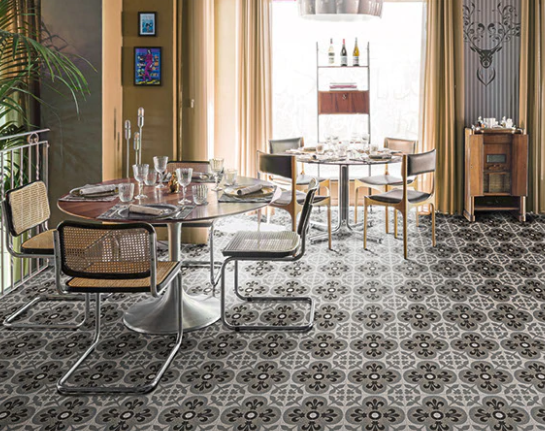 Marazzi bears a rich, 80-year old heritage with roots in Italy. Since its inception in 1935, the company has risen to become a global leader in the manufacture of luxurious Italian ceramic tiles. Crafted with the latest StepWise™ technology, the products of Marazzi are sustainable, eco-friendly, and highly functional. In short, Marazzi tiles will never give you the benefit of doubt. 
StonePeak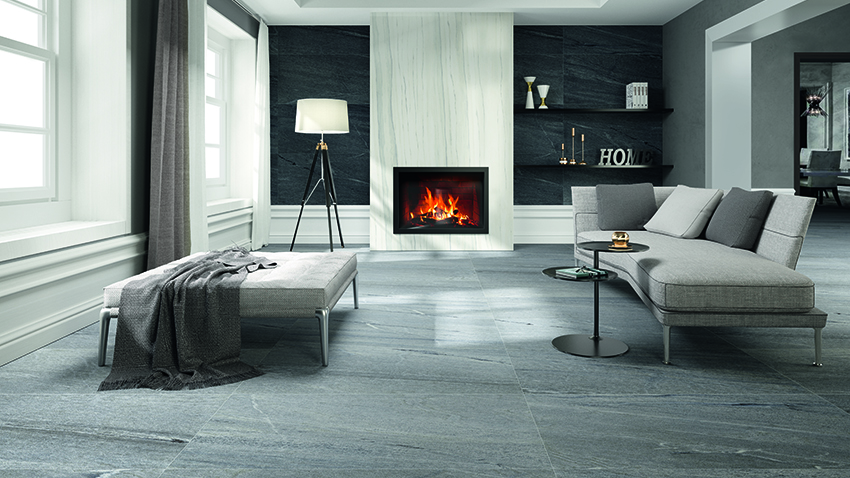 Say hello to America's first manufacturer of giant-format tiles, StonePeak. The company takes pride in its marvelous collection of the best porcelain and ceramic pieces. Headquartered in Chicago, the firm caters to both commercial and private flooring installations. 
Final thoughts
Now that you are aware of the necessary details regarding porcelain and ceramic tiles, we hope it'll be easier for you to figure out which type best suits for your home improvement project. However, remember to check for certifications before purchasing any kind of tile. Make a list of your priorities too, if you wish to get the right value for your money and efforts. Hope you find the right match!