How to Choose a Countertop for Your Kitchen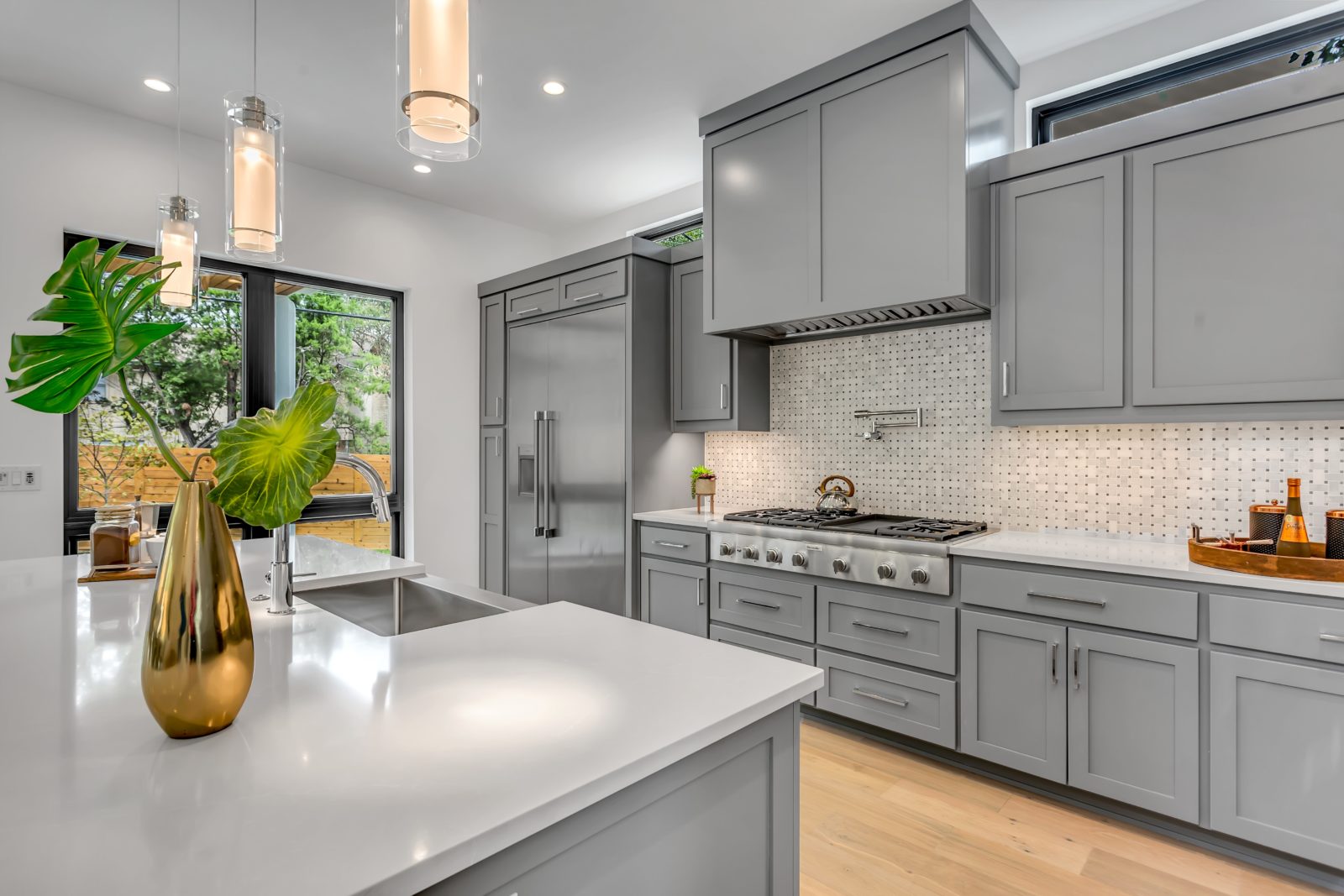 When you enter a kitchen, you notice a lot of things. From the cabinets to the overall theme of the kitchen, to the design and even the kitchen countertop. A lot goes into creating your dream kitchen because it's the place where you feast and make memories.
So it's only best that your kitchen looks and feels warm and welcoming for all the happy occasions that will take place. Although every element in a kitchen is equally important, however, for a homemaker who essentially enjoys cooking and baking or just loves hosting parties in their kitchen, your countertop is your top priority. And I'll tell you why.
Your countertop is the place that will be heavily used for cooking, baking and ideally just placing and displaying all your delicious treats for your loved ones and guests to feast on. With that being said, your countertop is exposed to food items, trays and containers, liquids and finally cleaning detergents. Your countertop takes quite a beating for your indulgence and it deserves the proper TLC.
So, if your countertop is in dire need of a change due to it being worn out from all that heavy-duty, there are few things you should keep in mind when choosing a countertop for your kitchen and this guide covers it all.
Aesthetic
It's a beautiful sight to have an aesthetically pleasing kitchen. Not only does it speak of your creative talent, but it also proves you know your way around a kitchen. Therefore, it's a very useful tip to ensure your countertop matches the entire layout of your kitchen. It needs to complete the look and give it a proper finishing touch.
If you want to choose something contrasting, proceed with caution so that it doesn't clash with the theme of the kitchen. While your countertop may look great, your entire kitchen would just look odd and the mismatch of themes and colors might just give you a headache.
Usage
A big part of choosing your countertop depends primarily on your usage. See if you're the kind of person who eats, breathes and loves to cook and bake and can't possibly imagine a day without it, the perfect countertop for you is one that is highly durable and with a long shelf life.
Alternatively, if you just like having the perfect kitchen solely to host parties and events and are not really big on the cooking, then you can opt for a fancy countertop to give you the perfect touch of the dream kitchen for the envy of all kitchen lovers.
Material
Once you've decided on the look and the usability of your countertop, you can finally decide on the material.
With so many materials to choose from such as the iconic marble, classic granite, modern quartz, the traditional butcher block or the good old concrete, how does one ever decide?
A good tip is to base your decision on the pros and cons of each material because maintenance is another important factor to consider. Yes, you'll have a pretty countertop with your choice of material and it may be guaranteed to last long but it all comes down to how you maintain it.
Therefore, do thorough research on the right material that would suit your lifestyle and ensure that it's easy maintenance because the last thing you need is for your countertop to be in need of regular maintenance which could be costly.
Resale Value
Yup, this is a thing and it's a pretty big thing. Because at some point or another, we'll all move out from our current houses and new owners will come in and kitchen countertops play a major role in the resale value of a property.
The best options that guarantee a high resale value are marble and granite kitchen countertops. Indeed, it's a little pricier but definitely worth it in the long run as not only it has a long shelf life but it is also extremely durable and not to mention classic and iconic.
So it's a win-win situation if you go for those two options. Not that the rest are bad choices but in terms of resale value, marble and granite are more preferable.
See Also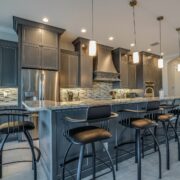 Budget
Yeah, your decision is not final until you decide on the budget. Two things influence your budget, material and the cost per sqft. So if you have a large area, it's best to decide your option based on the cost per sqft and then weigh in on the materials. If you have a small area and would like to indulge in the fancier materials, please do so as long as it's within your budget for your kitchen.
Without keeping a tight budget, it's easy for the costs to pile up. Additionally, maintenance is also an extra cost depending on the material. Consequently, the best way to make a decision is to ensure your material would last and it's easy to maintain. For now, you may wince at the pricing but it would be worth it in the long term. Compromising on the pricing and settling for a cheap material would only cost you more in the long run. It would require frequent maintenance and changing your countertops regularly.
Ask The Expert
Last but not least, if all else fails and you just can't decide, seek the expert's opinions. They would help with your material and budget by assessing your lifestyle and offer you the best advice they can.
The experts may also be able to customize for you depending on your wants and needs.
Ultimately, your countertop is the finishing statement in your kitchen. So long as you chose the right material that complements the overall layout of the kitchen, you're good to go. Also, ensure that it's properly maintained so it looks new and you get your money's worth of your ideal countertop.
References
https://www.remodelista.com/posts/remodeling-101-five-questions-to-ask-when-choosing-your-kitchen-countertops/
https://www.naturalstone.co.uk/blogs/news/tips-for-choosing-the-best-countertops-for-your-kitchen-remodeling