Home » Kids Bedroom Decor Ideas That Your Child Will Remember Forever
Kids Bedroom Decor Ideas That Your Child Will Remember Forever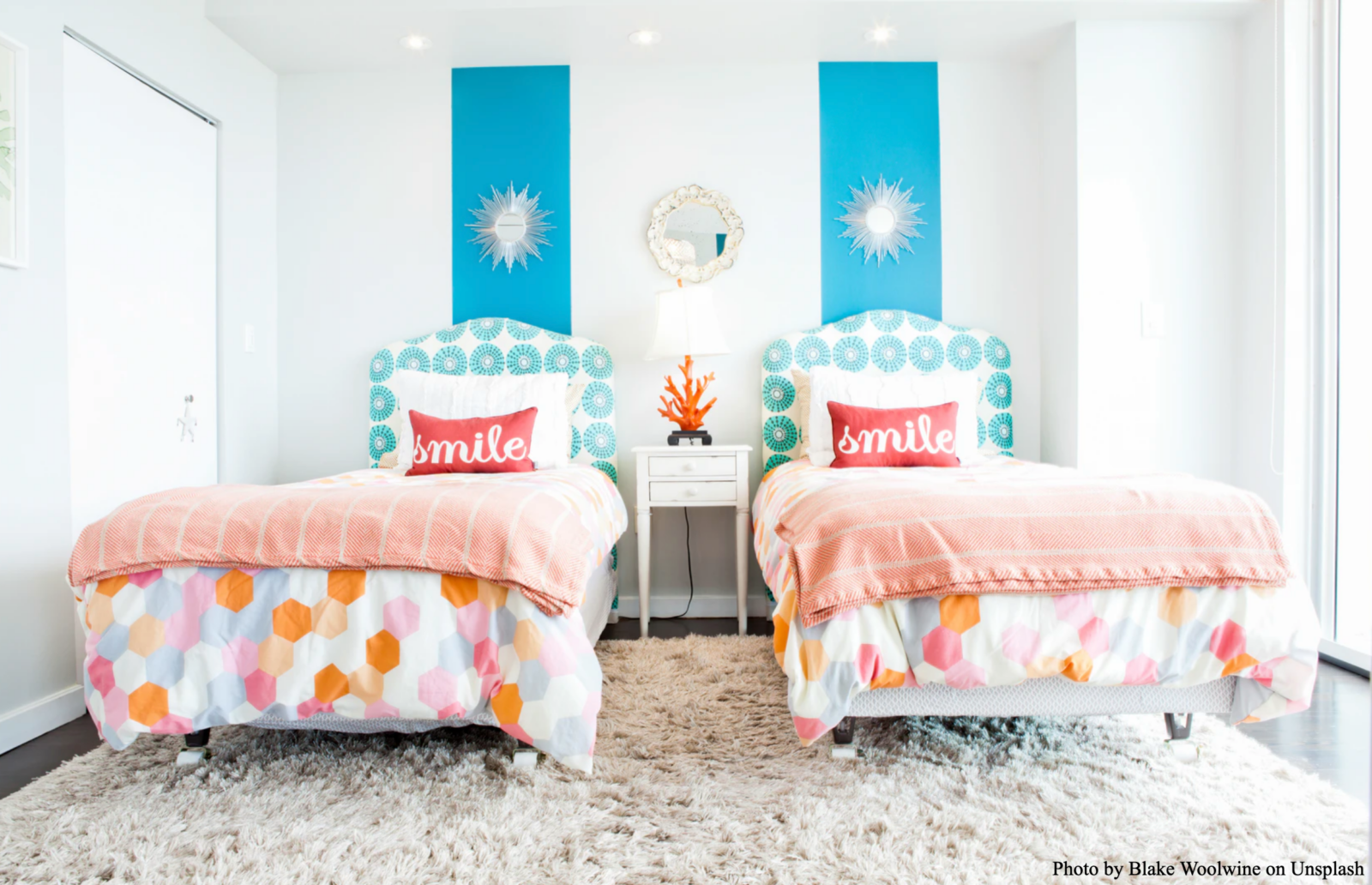 Planning your kids' bedroom decor brings out the creative side in all of us: it's an occasion to remodel the bedroom we would have desired as kids. However, there are several factors you need to consider before commencing this voyage. It is a melting pot of colors, glitter, neons, and pastels. Hence, you'll need to exercise some discipline to avoid making some common bedroom remodeling mistakes.
Kids Bedroom Decor: Factors to Consider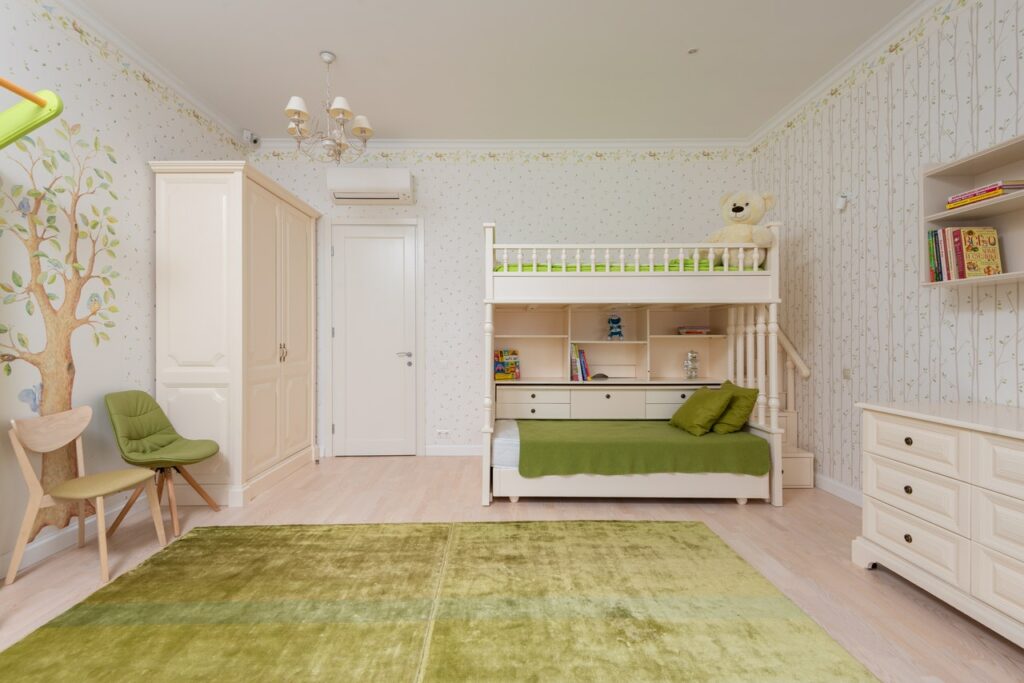 Many of the wonderful qualities that children possess – fantasy, creative thinking, and expression – you can meaningfully channel when looking for kid's bedroom decor ideas. However, the whimsicality that we appreciate in them can often be a poor translation. For instance, just because they wanted a cartoon-themed bedroom yesterday doesn't imply they'll want one in one year. That being said, you should be open to new ideas and comments, but keep one eye on the future if you're planning a long-lasting bedroom.
Your kid's bedroom must serve several functions. For instance, playtime, school, and sanctuary, but its most crucial function is to provide your child (of any age) with a comfortable and safe place. Whatever your financial or space limitations, these top kid's bedroom decor ideas below will help you build and decorate a long-lasting area for your child to thrive in.
Paint the Walls
Choose a neutral wall color that will serve as a blank canvas for decorative objects and the continually changing tastes of your kid for a long-lasting remodel. If you want to use color and pattern, keep it to one wall or the ceiling; if you can't resist a piece of wallpaper, make sure the motif isn't too strong, so it doesn't take over the entire room.
Another reason to keep the color neutral is to increase the value of your home. You may not decide to sell your home now but if you do plan to sell it in the near future, a neutral kids bedroom will fetch a higher value than a custom-painted one.
Add the Right Storage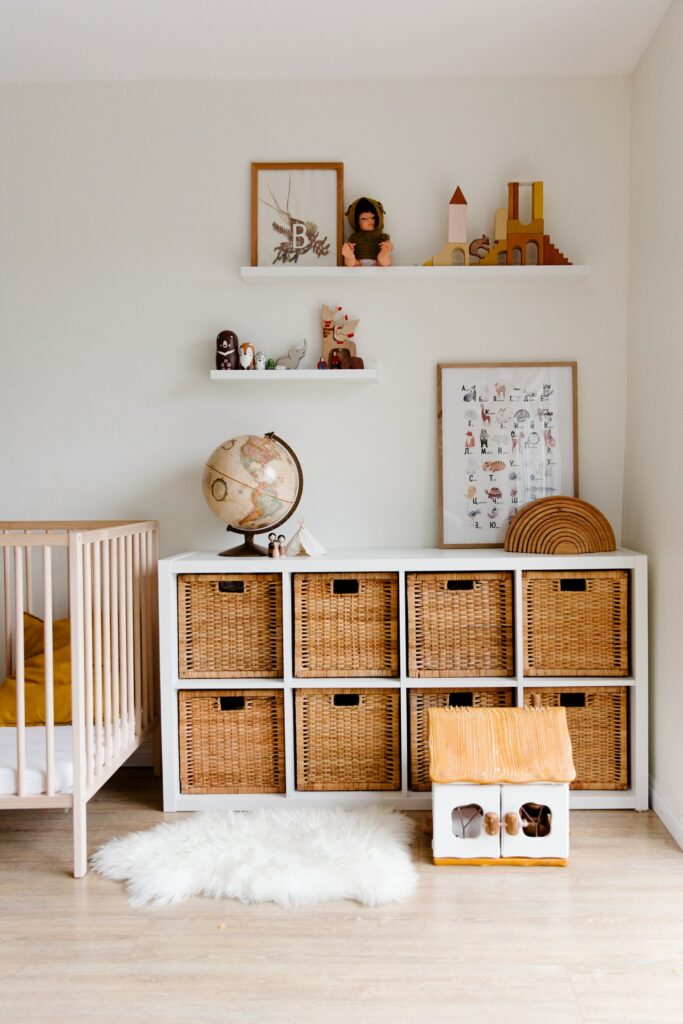 Good bedroom storage is essential in any well-organized space, but it is especially important in a child's room. Once the only kids' bedroom decor option for bins was the nearest Argos, we now have a complete Aladdin's cave of pompoms, raffia, and more available online. Whichever type of storage you choose, it should be the ideal blend of design, function, and, most importantly, a dash of whimsy.
Similarly, make separate zones for their toys, books, and clothing. Teach them to return the items they have taken. You can also teach them how to organize their belongings. 
Feature Furniture 
One of the most trendy kid's bedroom decor ideas is feature furniture. Designing on a tight budget necessitates patience and a keen eye for a good deal. It takes effort to find the appropriate highlight piece, whether it's an antique wardrobe, a storage chest, or a unique bed frame. 
If you don't have time to create anything new, consider updating an existing object by painting it in vibrant, jewel-like colors.
Add Art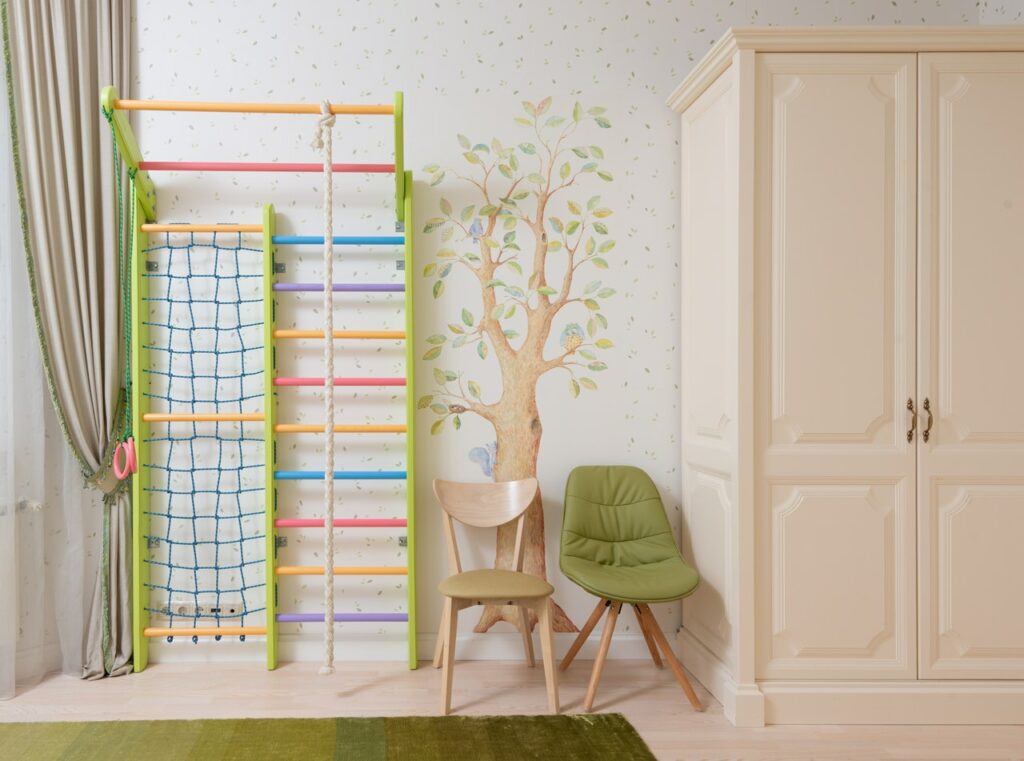 Art is a terrific way to add visual interest to a bedroom. It can also be a helpful tool for dictating a color scheme: you can replicate flashes of color in bed linen and soft furnishings, bringing the area together modestly and harmoniously. Graphic or contemporary prints can give older children's rooms a more elegant feel. 
Choose Decor and Accessories
You can use bunting, vinyl stickers, and wall hangings to liven up your kid's bedroom decor and quickly remove it when your child's interests change. Consider placing a chalkboard strip or daubing chalkboard paint across a portion of a wall if you want to stimulate creativity and the desire to enjoy school work from toddlerhood through adolescence.
Alternatively, you can take advantage of photographs of your child's favorite memories. You can upload images from your trip, school events, achievement day, and many other things. These images, which are hung in various sizes, can use to create an accent wall.
Add Layers of Lighting
When it comes to decorating a child's bedroom, lighting is crucial. For instance, fairy lights provide a cozy atmosphere, and spots produce warmth. Similarly, task lighting above or alongside beds encourages reading, and lampshades on ceiling lights lend focus to a space.
For those of us who are still terrified of the dark, falling asleep under fairy lights or under the soothing glow of a loving animal lamp provides much-needed confidence and comfort.
Create Different Sections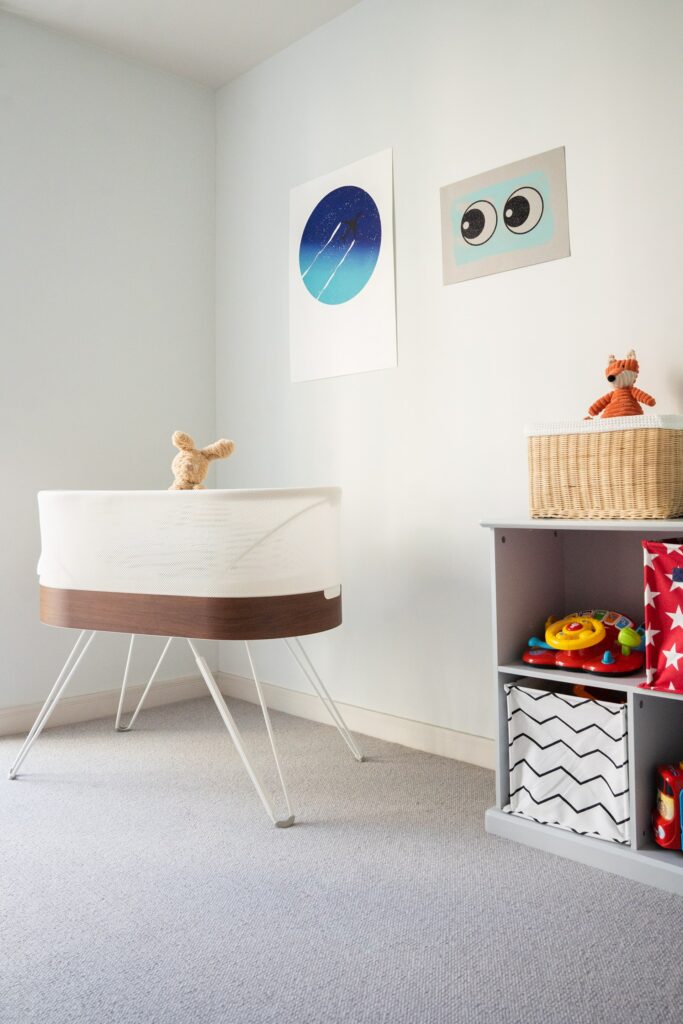 Kids' bedrooms aren't just for sleeping in. They also act as a sanctuary and their play space. As a result, it's a good idea to separate various areas: add bean bags or hanging seats to make reading more enjoyable, a desk to stimulate study and crafts, or a little tepee to provide some snug playtime. 
Install Soft Furnishings 
Rugs, curtains, cushions, and bed linen are all inexpensive ways to add pattern, color, and texture to your child's bedroom. A canopy draped over the bed's head provides plenty of slumbering security. An oh-so-soft woolen rug gives warmth and texture for under small feet, while bed linen in contrasting colors and patterns adds a playful accent.
Alternatively, your children will almost certainly crawl on the floor to play. Protect your child's feet, knees, hands, and other body areas with a warm carpet. Select a carpet that complements the room's design. You can then floor decorate it in a variety of ways. Moreover, you can even use rubber mats instead of carpets.
Focus on the Ceiling
The ceiling is one of the most underappreciated aspects of bedroom real estate. A ceiling, which is often left barren but for a couple of light fixtures, provides an opportunity to make a dramatic statement when flaws aren't as noticeable as they are on the floor or walls. Hang a comfortably floating mobile whose soft rhythm will gently lull your tiny ones to sleep. 
Use Versatile Pieces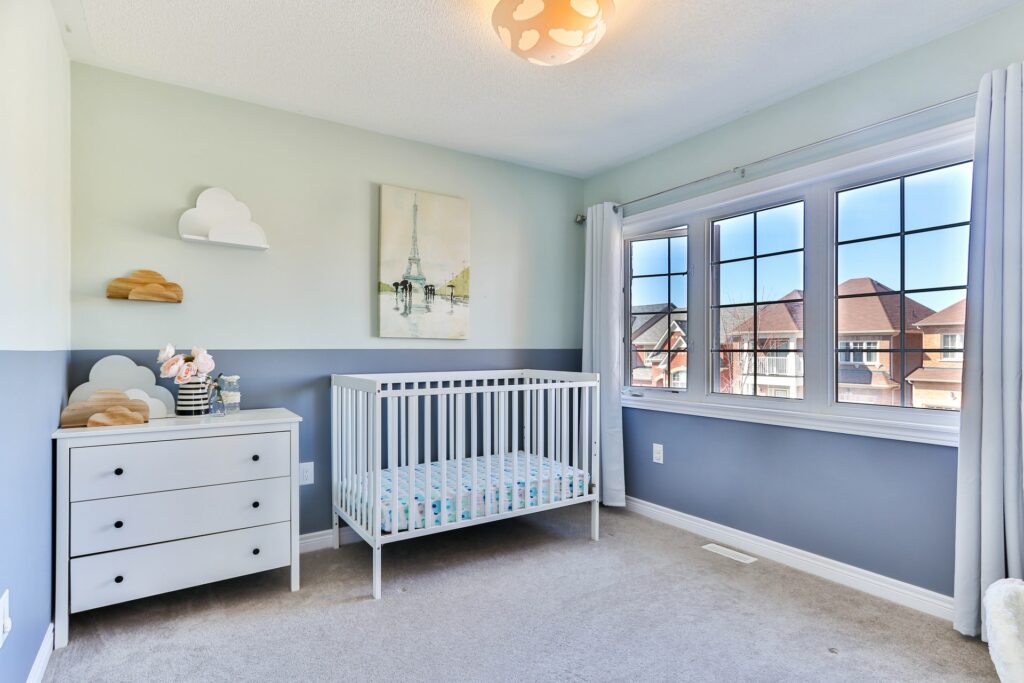 When it comes to decorating a child's room, keeping a multipurpose mentality is a good idea. You can use a chest of drawers as a changing station and then return to its original function after. Adding such versatile storage solutions will help you make the most of your space in the long run.
Pull-out beds are ideal if you don't want your child's room to become cluttered with toys and other items. Adding these kids' bedroom decor ideas is a great way to save up some bucks. Some kids' bedroom decor ideas are truly elegant and refined. But, no matter what decorations you use, one thing is more important: the love and care that can be seen in how much effort and time you put into your child's room.