Home » Guest Bedroom Remodel Ideas That are Sure to Impress
Guest Bedroom Remodel Ideas That are Sure to Impress
One of the most enjoyable aspects of home decorating is showing it off to friends and family and having the opportunity to welcome them into your house. If you enjoy hosting (or even if you don't!), a guest bedroom remodel is essential to upgrade the value of your home.
The ideal guest bedrooms are clean, comfy, and have a homey feel to them. But it's also a spot where you can add your own personal touch and make your guests feel like they're staying somewhere well-planned and purposeful. All without spending a fortune! Let's have a look at some easy-to-implement bedroom remodel ideas for your home.
Keep it Clean and Cutter-Free
Even if you consider this space to be extra, it wouldn't be ideal if your guests had to sleep in a room that was crammed to capacity. So choose a style that has clean lines and is easy to maintain, and has enough storage for extra necessities.
Add Minimal Furniture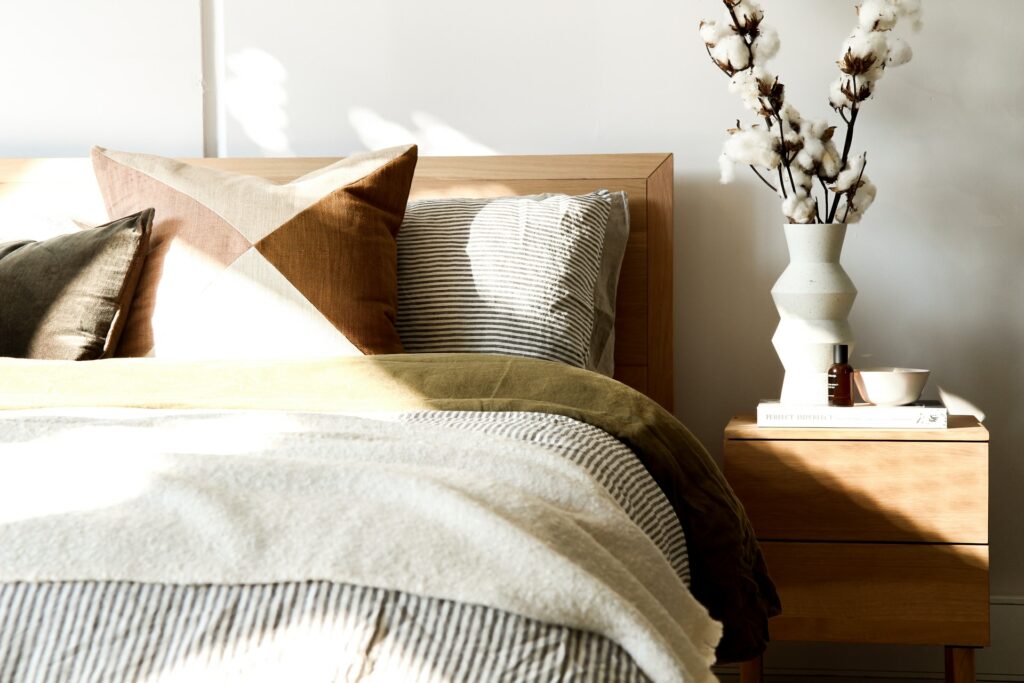 A comfortable stay begins with a good night's sleep. If you want to improve your guest room's 'comfort' aspect, make sure the mattresses you purchase for bedding are of exceptional quality. This is perhaps one of the most important aspects of a guest bedroom remodel.
As a result, choose your mattress carefully; even if you don't think you will use it frequently, your guests will appreciate it. Simply change the sheets before your guests arrive so that they are greeted with fresh, clean bed linen in a soft fabric, such as cotton. You'll be the most thoughtful host ever if you add some pillows and cushions.
However, don't assume that your guest room merely needs a bed. While it may be a room for visitors to sleep in, they will also use it for getting ready, reading and relaxing indoors. Beds, bedside tables, seats or a bench, and even bookcases are important aspects of a guest bedroom remodel.
Unless you intend to allow your guest to use the master dresser, you should consider offering basic conveniences like a mirror and storage. This allows them to decompress and relax in their own room, which may be more comfortable and private. 
Focus on the Storage Space 
We cannot emphasize the importance of storage space enough. There must be space for the guest's luggage in addition to your own clothing and essentials. So, make the most of the space and design closets with lofts to store all of your belongings while also providing extra space for your guests. 
You may also create a dressing area by attaching a mirror to one of the closet shutters. However, since this room isn't used as frequently as others, you can use less costly materials.
Add a Pop of Color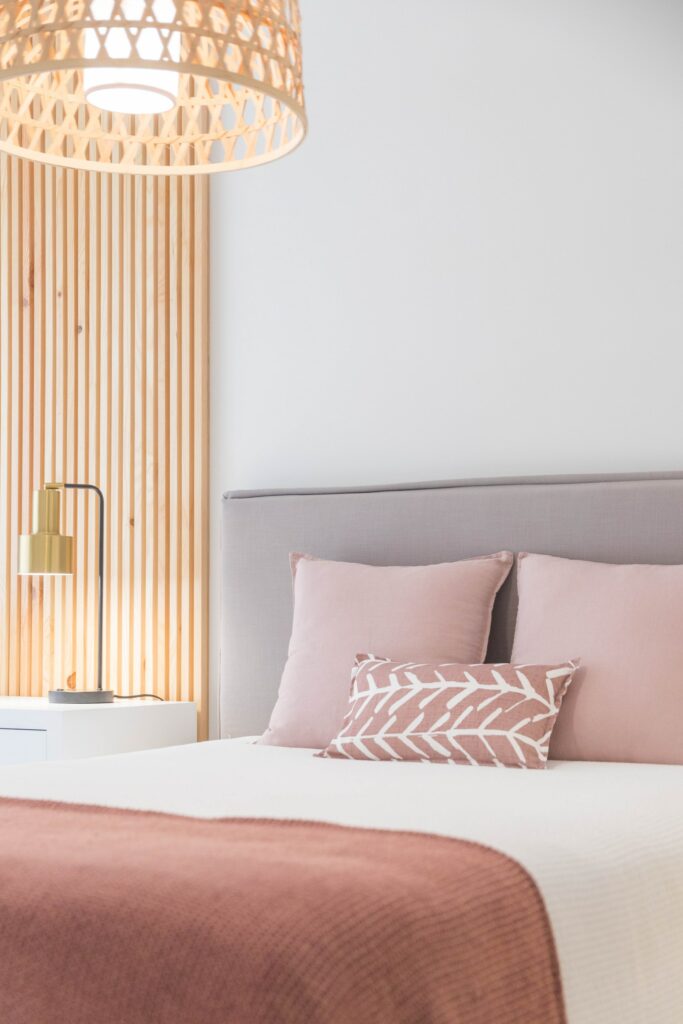 A good way to upgrade your bedroom on your budget is to give it a fresh coat of paint. You may either take a chance and go wild with this space or make it neutral. You can do so with a touch of neutrals or pastels because it allows you to experiment. However, if you want your entire home to be in harmony, you can keep to the theme's color palette. 
Create a Makeshift Entertainment Area
Your guest room doesn't have to be a storage location for your excess knick-knacks or exclusively in use by your guests. You can use it as a family room, a home theater room, or an entertainment zone. It may be optimized to act as both with careful planning. For example, you can turn a sofa-cum-bed into a guest room for overnight guests.
Choose a Night Console Table
Due to space limits, it is often tough to provide a dedicated dressing area in a guest room. Using a console table with storage, on the other hand, will allow your guests to utilize it as both a dresser and a writing desk. Except for a few thoughtful touches like a notebook, book, and pen, keep it clutter-free to create room for your guest's belongings. Remember to put the wifi password on the notepad and keep a little mirror on the table.
Add Mellow Lighting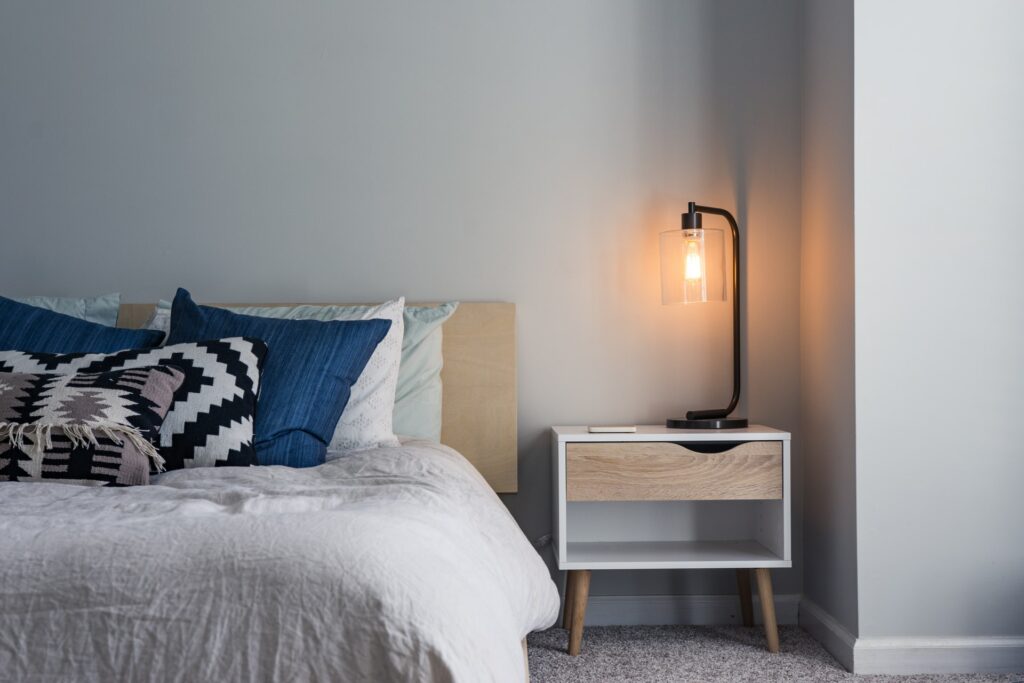 An important aspect to remember during a guest bedroom remodel is to keep it simple. Because you will spend the majority of your budget on making the common areas and master bedroom look lavish, you can go with more straightforward solutions here. A simple pendant light and several recessed or flush mount lights should be sufficient to keep the room bright. Avoid utilizing bright or colorful lighting because it may make your guests uncomfortable. Add a reading lamp or drop light for enhanced comfort if you're offering a comfortable seat next to the bed.
Remember the Utilities and Accessories 
Other than basic supplies, house visitors rarely expect much in the way of bathroom essentials. As a result, a thoughtful variety of toiletries and bathroom necessities is a nice surprise. 
In the guest bathroom, keep new toothbrushes, toothpaste, soap, shampoo, conditioner on hand, and other essentials like clean towels, toilet paper, and hand soap. Add a scented candle and fresh blooms to the mix if you want to kick things up a level. Any guest's heart will be captivated by such attention to detail.
Alternatively, adding small items like a night light can too make a huge difference. A night lamp is a wise addition to the guest room because it will come in handy if your guests like to read at night. When it comes to night lamps, you can now choose from a wide range of styles. As a result, make your selection based on the guest bedroom remodel decor.
Keep it Simple
These guest bedroom remodel ideas will improve the appearance of your guest room and ensure that your guests have a comfortable stay. However, we're sure you'll discover lots of ideas, but don't go overboard and overcrowd the space. Instead, create a theme or experiment with combining styles to create a welcome atmosphere.