Home » Best Kitchen & Bathroom Remodeling Contractors in Johnstown, PA
Best Kitchen & Bathroom Remodeling Contractors in Johnstown, PA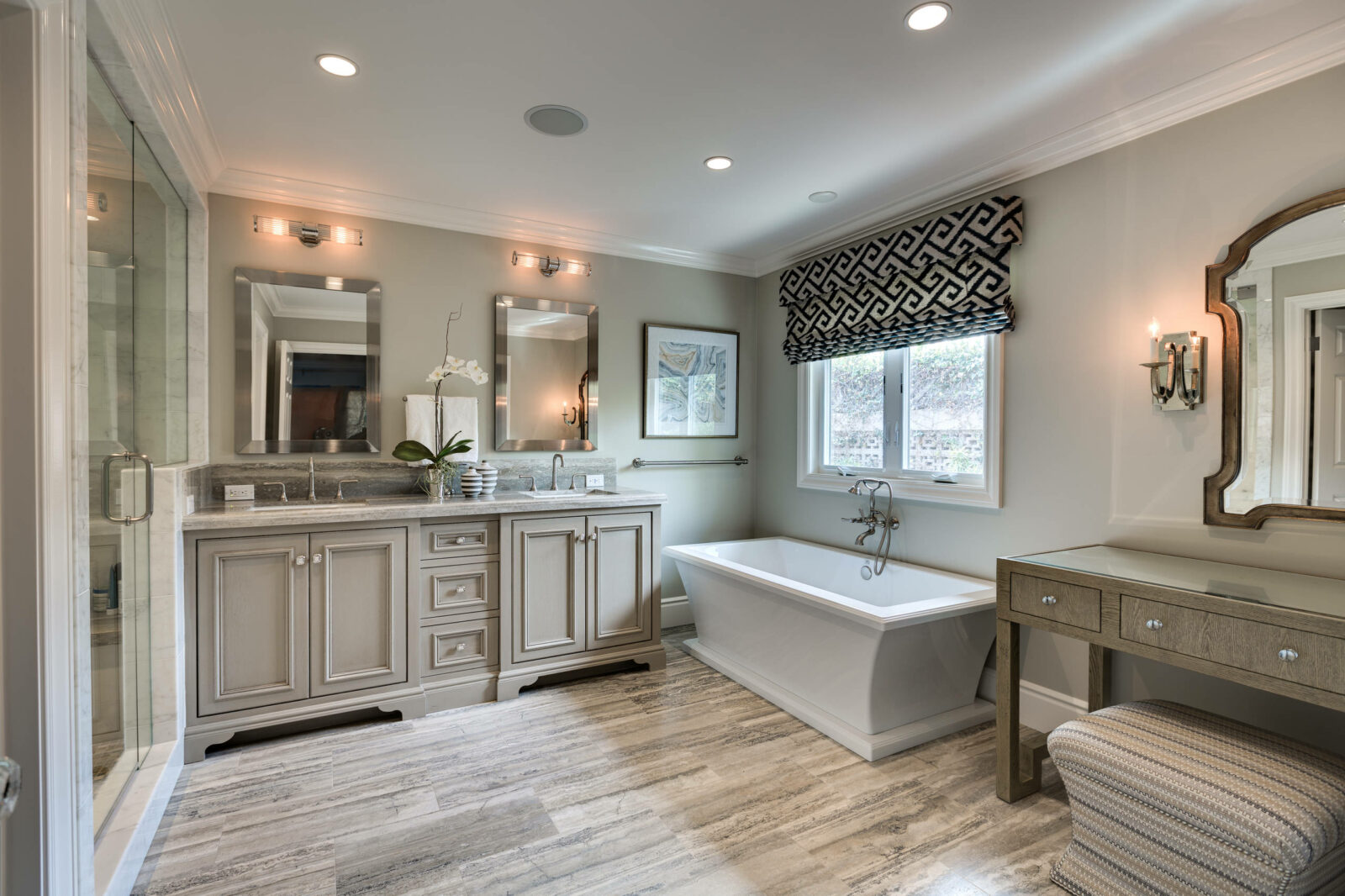 We want to make it easier for you when you search best kitchen or bathroom remodeler near me. So, we have gathered the best remodeling companies in Johnstown for your convenience.
There are countless remodelers with showrooms in Cambria County and over 300 freelance contractors and interior designers. 
Based on their reviews, average pricing, and project management capabilities, we researched construction companies in Johnstown, PA, and zoomed in on these remodeling contractors.
Try not to get more than 5-6 estimates from remodeling contractors since all of them will have to visit your house to give you an estimate or probably meet you in their showroom to go over the kitchen design – bathroom design, and the cost of the remodel.
Loebrich Contracting
Loebrich Contracting started as a small remodeling business in 1979 and has expanded over the years to become a full-fledged kitchen & bath remodeler. The firm also offers services like Window Installation, retractable awning, roofing, and siding. These services are available to the residents of Elim, Elton, Ferndale, Boswell, Mundys Corner, Scalp Level, Parkhill, and other neighboring areas of Johnstown. 
Loebrich is recognized by prominent organizations like the Home Builders Association of Alabama, PA Builders Association, and NAHB. It's also the winner of the 2019 Somfy Plantinum Expert Top Rated Local Business in PA. The company has also been listed in the top 500 remodelers by Remodeling 550 Magazine. 
Loebrich Contracting Reviews
Our experience with Loebrich installing a SunSetter awning was trouble-free from beginning to end of installation.  Dan answered and any questions we had about fabric, cost, installation and options.  With Covid-19, installation was delayed and Dan kept us up-to-date on the order/installation status.  The gentlemen who installed our awning were professional and did a great job.  We love our awning.  We would highly recommend Loebrich. Thanks.
Formica's Kitchens Design & Contracting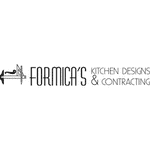 Patsy Formica laid the foundation for Formica's Kitchens Design & Contracting in 1956. It's a family-owned business specializing in bathroom and kitchen remodeling. The team at Formica assists clients in every step of the remodeling process, from the initial planning to adding the final touches. The firm also houses a diverse collection of countertops for clients to choose from. This remodeler is proud to receive 3 Best of Houzz awards.
Formica's Kitchens Design & Contracting Reviews
We love our new master bedroom addition recently added on to our home by Formica Kitchen Design. Carmen and his crew (Greg and Steve) were fanatics about detail and finish, which really stood out when the room was completed. I can't even count the number of compliments we received on our addition by our friends over the past two years since completion. Our bedroom/bathroom looks like something out of a Better Homes and Garden Magazine! And the open space in the bedroom is so comfortable that we spend more time relaxing by our bedroom fireplace than any other room in the house. Don't let the 'kitchen design' name fool you, these folks can do it all with home remodeling. Thank you Carmen for a job well done!
DK&A Construction
DK&A Construction is a leading name in the remodeling sector in Pennsylvania and specializes in home improvement projects. The team is trained to recreate kitchens, bathrooms, and living spaces. The firm extends its services to clients of Hollsopple, Latrobe, and the neighboring regions.
DK&A Construction Reviews
Frank and his crew do excellent work! Everything (even my changes) was completed as requested in the time-frame he estimated at a reasonable price-point (only slightly more than the original estimate due to my tile/vanity/etc. selections and extra floor work due to years of unknown leakage). Additionally, they are great people and very personable. We'll be calling DK&A for all future construction needs!
Kinsey Carpentry and Remodeling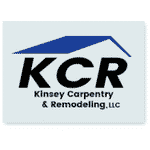 If you're looking for a contractor specializing in kitchen & bath remodeling and custom cabinetry, Kinsey Carpentry and Remodeling could be your go-to remodeler in Johnstown. KCR is home to builders with 16+ years of experience in residential and commercial carpentry. The team is also equipped to handle various other jobs, like deck & porch construction, flooring, room additions, roofing, door/window installation, etc. KCR's service areas include Altoona, Portage, Martinsburg, New Derry, Monroeville, Greensburg, Connellsville, and surrounding areas.
Kinsey Carpentry and Remodeling Reviews
KCR did a fantastic job removing a 10 foot section of wall between my dining room and living room and installing new flooring. Jeremy,Matt and Jadin were very professional and extremely nice. They did a fantastic job and I would highly recommend them.
Bethea's Bath & Kitchen Boutique
Bethea's Bath & Kitchen Boutique is a general contractor that specializes in custom kitchen & bath remodeling based in Johnstown. It also has a boutique showroom that houses premium products— kitchen cabinets, bathroom vanities, floor & wall tile, granite & laminate countertops, custom shower doors, backsplash, faucets, fixtures, and much more.
Bethea's Bath & Kitchen Boutique Reviews
While in the process of building a house I stopped to visit and Beth helped me pick out my vanities with tops for both bathrooms and kitchen cabinets and counter. They are ordered and I can't wait to see them. She can get cabinets from several different companies so there are lots of possibilities. She has counter samples to look at and plumbing supplies also so you can get your faucets and other items too! She has door samples ,it is nice to see them in person and makes it easier to choose/match everything.
Shuhayda Homes & Contracting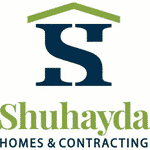 Shuhayda Homes & Contracting offers luxury renovation services for kitchens, bathrooms, garages, living spaces, and new home construction. It is a family-owned business with 35+ years of experience in custom home improvement projects.
They are also experts in roofing, floor installations, land excavations, etc.
Shuhayda serves Johnstown and the surrounding areas, including Bedford, Ebensburg, Windber, Stoystown, Ligonier, Northern Cambria, Somerset, Boswell, and Davidsville, Westmont, Indian Lake, and Lake Stoneycreek.
They also serve local ski resorts in Western PA, including Hidden Valley, Seven Springs, and Laurel Mountain Ski resort.
Shuhayda Homes & Contracting Reviews
Anthony Shuhayda has been working for us on various projects for the past 30 years. He has worked on small and large jobs ranging anywhere from $10,000 to $1,000,000. His workmanship is top notch as he also aids with the design as it pertains to the construction or remodel of the project. He ensures the project remains within our budget, within a time frame, and that the projects are constructed in accordance with the plan specifications and local building codes required. I highly recommend his team for any and all projects.
Major Builders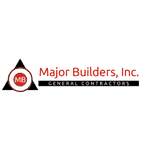 Major Builders is a leading General Contractor located in Johnstown, Pennsylvania, serving Cambria, Somerset, Bedford, Indiana, and Westmoreland Counties since 1969. The staff of Major Builders is fully insured and bonded and holds expertise in custom home renovation, painting, roofing, light industrial building, and much more. The firm takes care of both residential and commercial projects.
Major Builders Reviews
This company is the most reputable contractors I have ever used. Their word is all you need;  they built my first commercial building in 2002 without one glitch. They are now remodeling it for a tenant with no other bids, that is how much I trust them!
Kitchen Saver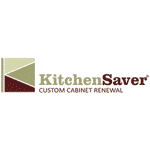 Kitchen Saver has been serving the residents of Johnstown and the rest of Cambria County in Pennsylvania. They specialize in kitchen remodeling services as well as cabinet refacing. The professionals here are fully licensed, and the firm offers a limited warranty of 10 years. The company is affiliated with NARI and featured on HomeAdvisor, Houzz, and Angie's List. Kitchen Saver extends its services across states like Delaware, Florida, Indiana, Ohio, Pennsylvania, and more.
Kitchen Saver Reviews
The work that Kitchen Savers did in my kitchen is exceptional. It looks like I have a brand new kitchen. From start — beginning in sales/design and measuring — to finish with our installer, Mike Lilli, working with this company was a great experience. Everyone in the company was customer focused and professional. The handiwork and installation by Mike was precise and truly top notch. They are on the pricier side but worth it in my opinion due to the great customer experience and final outcome. I highly recommend this company!
SR&G Construction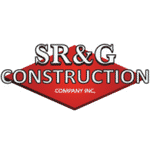 SR&G Construction is a full-service contractor in Johnstown, PA, and surrounding areas. SR&G is fully insured, and a proud member of the NAHB and is rated A+ by BBB. They are also an authorized dealer of Cambria and Star Building Systems. Services they offer are:
Full Design Services

Custom Designed Bathrooms & Kitchens

Family Rooms

Siding

Roofs

Doors

Windows

Additions- In-Law suites

Porches

Garages

Insurance restoration 
SR&G Construction Reviews
SR&G did the renovations for my Geistown Professional Building project. George and the whole crew were honest, showed up and got the job done quick and professionally. Highly recommend.