Home » 10 Best Kitchen Bathroom Remodel Contractors in Wilkes-Barre, PA
10 Best Kitchen Bathroom Remodel Contractors in Wilkes-Barre, PA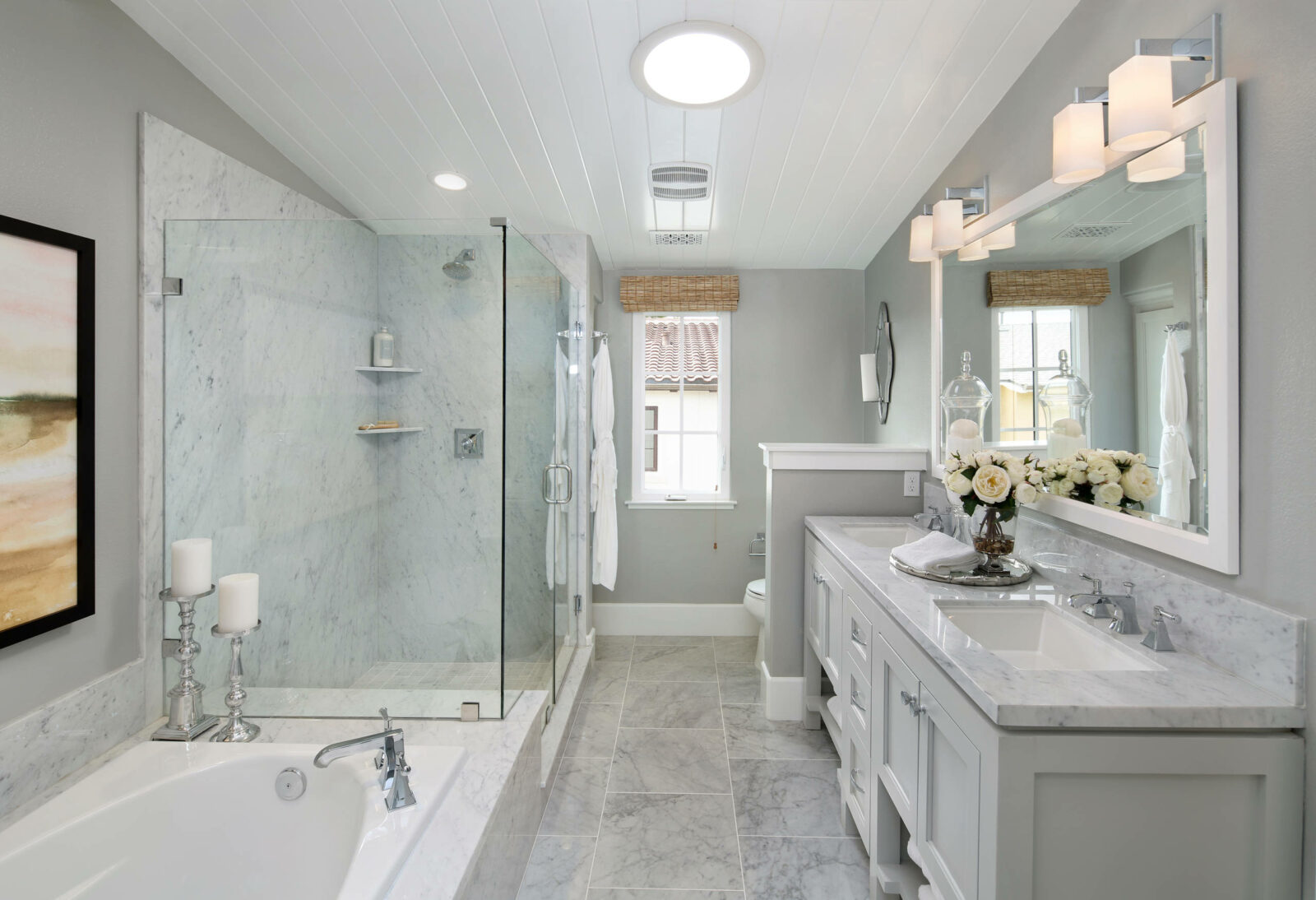 Here is the best 10 remodeling companies in Wilkes-Barre for your convenience when you search best kitchen remodeling or bathroom remodeling near me. 
Choosing the best general contractor for your kitchen and bathroom remodeling project is essential to having a hassle-free renovation experience.
There are over a hundred kitchen and bathroom remodeling companies or contractors, kitchen designer, and bathroom designer inin the entire Wilkes-Barre. Try not to get more than 5-6 estimates from remodeling contractors since all of them will have to visit your house to give you an estimate or probably meet you in their showroom to go over the kitchen / bathroom design along with the cost of renovation.
We researched construction companies and zoom in on these 10 remodeling contractors in Wilkes-Barre, PA, based on their reviews, average pricing, and project management capabilities.
Perfect Storm Renovations Kitchen & Bath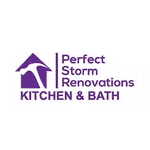 Perfect Storm Renovations is a leading remodeler in Wilkes Barre. The team of Perfect Storm specializes in kitchen & bath remodeling while providing additional services from granite cabinetry & countertops, shower installation, lighting, etc. The firm is a proud member of the National Kitchen + Bath Association (NKBA) and a recipient of 3 Best of Houzz awards. It also offers multiple financing options for clients to explore and pick. Perfect Storm is currently serving residents in Northeastern Pennsylvania. 
Perfect Storm Renovations Reviews
Perfect Storm installed our dream kitchen! From the initial consultation to the final touches, Perfect Storm has been wonderful to work with. It was a big project involving a new floor plan. We are obsessed! The quality of the materials is second to none. But the thing that makes Perfect Storm so perfect is their team! Brandon was meticulous! He is a true craftsman/artist. Dans skill and attention to detail was amazing. Hat tip to Dirk, Dale, and of course Paul and Jerome. Victoria was so helpful and responsive! We highly recommend this company. They're the real deal.
D'Aleo Construction
D'Aleo Construction is a full-service remodeling company with over 30 years of industry experience. It is lead-safe certified, fully licensed, and insured. The firm currently offers its services to the residents of Wilkes-Barre, Scranton, and neighboring areas. 
The team of D'Aleo is skilled in bathroom and kitchen renovations, ranging from classic decor to ultra-modern style. D'Aleo's premier craftsmanship has been featured on an episode of Million Dollar Listing. The company provides financing options for the convenience of its clients. 
D'Aleo Construction Reviews
We recently had D'Aleo Construction do a complete re-do of our bathroom. We are extremely happy with everything that was done. Robert takes great pride in his work and as a result, we have a wonderful new bathroom.
Morris Kitchens & Donnelly Designs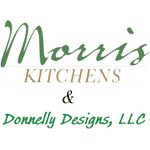 John Morris laid the foundation of Morris Kitchens & Donnelly Designs in 1995 to help homeowners recreate their kitchens and baths in Wilkes Barre. Morris is an authorized dealer of leading brands like Omega Cabinetry, Formica, WilsonArt, Homecrest Cabinetry, Mantra Cabinets, etc. If you're looking for an in-home free estimate, Morris Kitchens is your go-to place. 
Morris Kitchens & Donnelly Designs Reviews
I've never worked with such professional people before. Pat was kind, punctual, and does such quality work. He is more than fair with his prices and the next project I need done on our house, I will DEFINITELY have Pat take care of it!
DAH Remodeling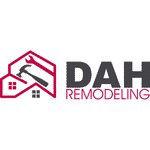 DAH Remodeling is a premier home remodeler based in Wilkes-Barre, PA. The company is led by Dave, who brings decades of working in the remodeling sector to the table. The team at DAH holds expertise in a variety of jobs, including fence installation, kitchen & bath remodeling, handyman jobs, small repairs, flooring, deck repair, and so on. 
Bulldog Construction Pros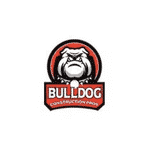 Bulldog Construction Pros is a general contractor that specializes in bathroom & kitchen remodeling, decks & patios, attic refinishing, roofing, door/window replacement, and room additions. The company was founded by Robert Naples and extends its services to all the NEPA regions including NEPA, Scranton, Pittston, Dallas, and Wilkes Barre. The firm also handles commercial projects. 
Bulldog Construction Pros Reviews
Professional and genuine. Scheduled an estimate and was very prompt and responsive.   Provided me a very detailed proposal and had it to me exactly when he said he would.   Followed up with me through text/phone calls and was very helpful. Professional and courteous, highly recommend!
Castillo's Granite Marble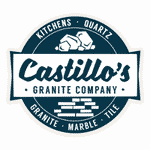 With decades of experience in the field of cabinetry and stone work, Castillo's Granite Marble specializes in the renovation of kitchens, bathrooms, and bars. It's a firm based in Wilkes-Barre and houses a diverse collection of products like countertops, sinks, cabinets, tiles, etc. in high-quality quartz, porcelain, granite, and marble. Castillo's is an authorized dealer of leading brands like Wolf Classic, Viatera, Cambria, Silestone, and Aristokraft Cabinetry, to name a few. The firm is affiliated with NAHB, PBA, and the Carbon Builders Association. 
Castillo's Granite Marble Reviews
We bought our quartz countertops here and really couldn't have a better experience. To start we negotiated the price a bit which made me feel like I was getting more of a bargain even though quartz is still really expensive. Next, they setup a time for measurements which was very fast and  moved the appointment with no issues when I realized I would not be ready with the cabinets. Last they were scheduled just about one week after the measurements to install and then called the day before and asked if we were ready and they came to install early which made us very happy. Also they had one small piece of countertop that was mis-measured which was just a communication issue but they ran back to the shop and cut another and brought not back the same day. Top notch install as well. We could not be happier.
Cabinetry & Stone Depot
Established in 2008, Cabinetry & Stone Depot LLC is a supplier of premium vanities, cabinets, sinks, and granite countertops in all of Northern Pennsylvania. The firm owns a 4,000 sq. ft. showroom in Wilkes-Barre featuring over 20,000 styles of cabinets in quartz, marble, and granite. The team here is an expert in any job related to kitchen remodeling. 
Cabinetry & Stone Depot LLC Reviews
Dave was very helpful in helping us decide on cabinets and countertops for our kitchen. The men that came to deliver our countertops and cabinets were very polite, friendly, and reliable.
Elmlock Kitchens & Millwork
Elmlock Kitchens & Millwork is a premier manufacturer of kitchen and bathroom accessories such as cabinets, countertops, moldings, doors, windows, crowns, closet organizers, etc. The firm is well-equipped to manage both residential and commercial projects. Being a family-owned business, the team of Elmlock understands what a family home requires and accordingly customizes its products to suit client needs. 
Elmlock Kitchens & Millwork Reviews
What more can I give than 5 stars? Working with Elmlock actually made remodeling my kitchen as easy as it gets. They are always on top of everything and ensure the job is actually done right. Its nice to see a family business with actual craftsmanship left in our area! Kudos to Mark, Dave and Elmer for a great company!
Morio Home Builder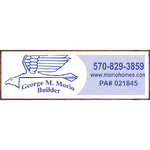 Morio Home Builder is a remodeling company based in Wilkes-Barre, PA. George M. Morio started the business in 1989 and has been serving clients across Pennsylvania. The company specializes in light commercial construction, home renovations, room additions, residential construction, etc. It is a fully licensed company. 
Morio Home Builder Reviews
Exemplary builders and sophisticated choices. Agreeable and fair.
Independent Construction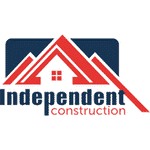 A family-owned enterprise, Independent Construction has been in business for over 20 years now. The firm extends its services to Wilkes-Barre, Dallas, and Scranton, PA and specializes in residential and commercial roofing. The company is fully insured and offers emergency repairs, damage restoration services, home additions, and remodeling services. One of the best features of Independent Construction is its policy of lifetime warranty and 18 months of no interest financing.  
Independent Construction Reviews
We have a very unique roof that required extra detail and the crew did an amazing job. We are so happy with the end result and the service. I'm a very picky person and had extra requests that were done without hesitation. Definitely recommend using their service if you need a roof.