Home » 10 Best Kitchen & Bathroom Remodelers in Bethlehem, PA
10 Best Kitchen & Bathroom Remodelers in Bethlehem, PA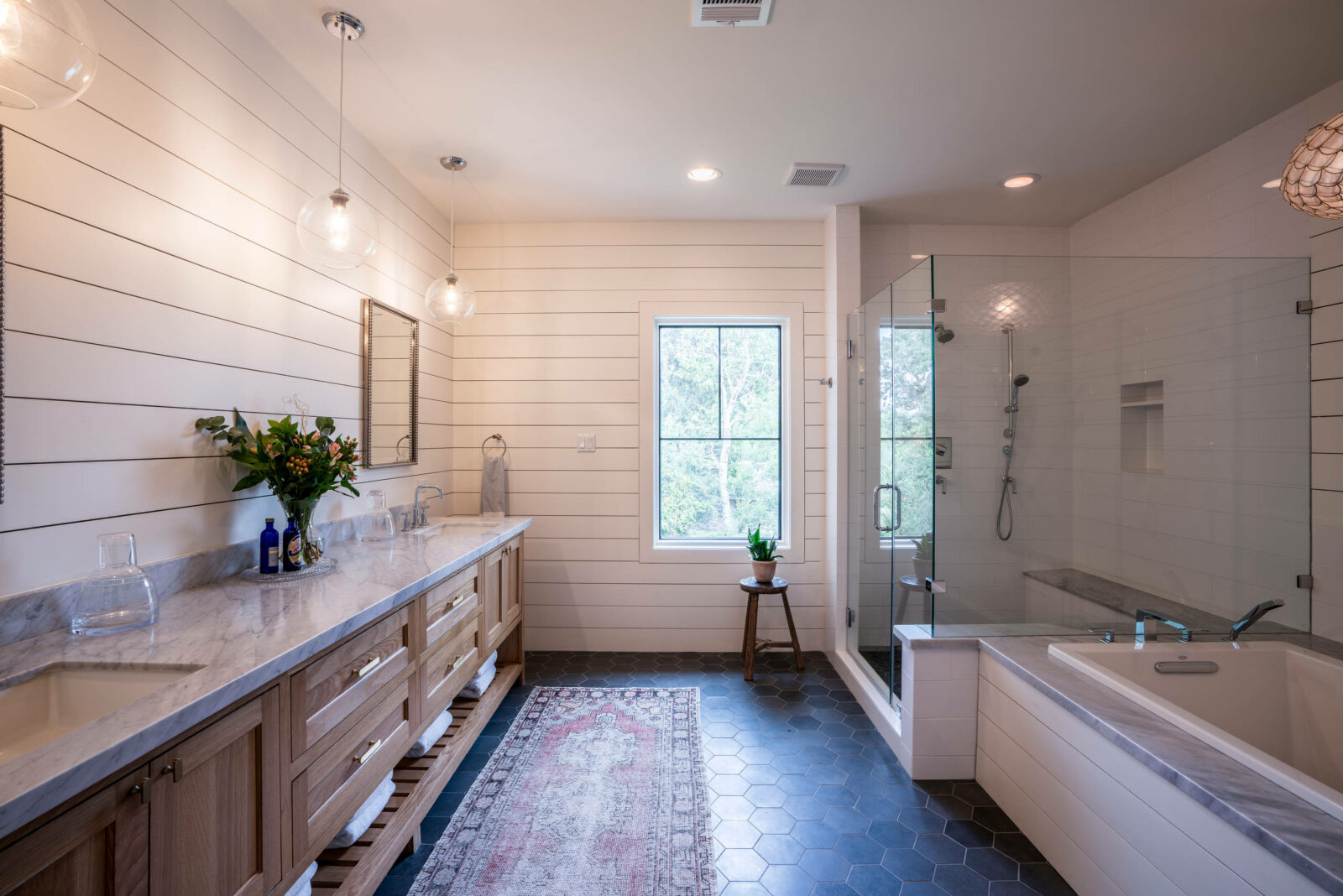 City of Bethlehem has many kitchen and bathroom remodeling companies along with  500+ freelance contractors who do kitchen remodel, bathroom redo, shower remodel and a lot more. We have scouted through every one of them and checked for their ratings, reviews, average pricing and project management capabilities. 
Keeping all the important factors in mind, we have compiled the ultimate list of the 10 best kitchen and bathroom remodeling companies in Bethlehem, Lehigh County for your convenience. 
Real Deal$ Remodeling & Construction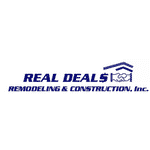 Real Deal$ Remodeling & Construction is a Bethlehem, PA-based remodeling company that specializes in home renovations and construction. The firm offers a 3-year warranty on all its services along with affordable financing options. Real Deals extends its services to the counties of Coplay, Nazareth, Montgomery, Quakertown, Emmaus, and neighboring areas. 
When it comes to service, the team of Real Deals holds expertise in a wide range of services, including kitchen & bath remodeling, damage repairs, roofing, flooring, tile work, cladding, siding, decks, and much more. 
Real Deals Remodeling & Construction Reviews
We had Real Deals Remodeling install all New Windows in our Home. This was by far our best home project experience. Everything that was discussed was done. our windows are Beautiful and from the start to finish could not have been any better even with the terrible weather we had to challenge. They got it done and quickly! Thank You to everyone including the installers.
Laslo Custom Kitchens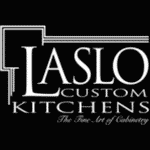 Established in 1973, Laslo Custom Kitchens has been in business for more than 45 years serving residents of Lehigh Valley, Bucks County, and the surrounding areas. Besides specializing in full-scale kitchen and bathroom renovations, the team of Laslo is also equipped to take care of plumbing, electrical, cabinetry, floor work, painting, and demolition. The firm is a proud recipient of 4 Bets of Houzz awards and 4 badges. 
Laslo Custom Kitchens Reviews
My wife and I would like to thank Neil, Dave, Peg, Ed and the team at Laslo's for such a professional job on our kitchen renovation. They met our every expectation from design and production, through renovation and installation. The process involved a lot of detailed decisions and the team was extremely helpful when we needed to rely on their experience. All of their proposals were neatly laid out and they worked within our agreed upon budget. Where we made changes to our initial project, all of the alterations were clearly described and fairly assessed. Ed and his construction team were respectful of our living space and completed the work with expert care. We could not be happier with our finished project and will look to use the Laslo team again in the future if we have a similar project to work with them on. We recommend this business without reservation.
Lehigh Valley Renovations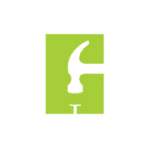 Lehigh Valley Renovations is a family-operated remodeling company based in Bethlehem, PA. The firm specializes in remodeling and restoration jobs in both residential and commercial sectors. Be it your bathroom, kitchen, living room, or basement, the team of Lehigh is well-trained to recreate any design or layout with high-quality craftsmanship. The firm is also an authorized dealer of Mohawk, Moen, Delta, Cambria, and such other leading brands. The company won 2 Best of Houzz awards. 
Lehigh Valley Renovations Reviews
We hired Lehigh Valley Renovations primarily to do painting in our house, while doing that work, they discovered mold in our floors. They quickly identified the problem, spoke to us about it, and fixed it in a timely fashion. They were polite, professional, and always on time. I would highly recommend them for any job you might need done. We plan on using them again in the future.
Kitchen Magic Remodel of Bethlehem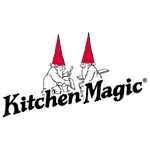 Kitchen Magic Remodel of Bethlehem started as a small cabinet refacing company under the leadership of Jost Fleck in 1979. Today the firm is grown into a full-scale kitchen & bath remodeling giant housing a premium collection of kitchen accessories, countertops, cabinets, and drawers. Kitchen Magic offers flexible financing options and a lifetime warranty on all its products and labor. 
Kitchen Magic also has the good fortune of receiving accolades for its incredible services. Recently, it won 2022 Best of Houzz award in the Service and Design categories and the Best of House & Home 2021 Reader's Choice Award. It has also been featured in Lehigh Valley Business Newspaper, Realtor Magazine, and KBB Online, the official marketing partner for the National Kitchen & Bath Association (NKBA) and Kitchen & Bath Business Magazine (KBIS).
Kitchen Magic Remodel of Bethlehem Reviews
Kitchen Magic did a wonderful job with refacing my old kitchen. I don't even recognize it! Their craftsmen did a great job and customer service was superb! To Amy K., my project manager: Thank you again for being so competent, caring, kind and funny!  You are top notch in my book!  With your encouragement, you helped me to hold it together when I felt like I was coming undone and for that I am eternally grateful.
Lehigh Valley Remodeling
Lehigh Valley Remodeling is a remodeling company based in Bethlehem that offers a range of services, including kitchen & bathroom renovation, basement refinishing, tile installation, granite countertops, demolition, cabinetry, and so on. You can make a call to the team here and get a free quote. Moreover, it is a licensed company. 
Lehigh Valley Remodeling Reviews
I had a complete remodel done of my master bath and cannot say enough about the wonderful quality and professionalism of Vincent and his entire team! They were prompt and very customer focused during every step of the process. Some of my tiles were delayed by the tile company and Vincent drove over an hour away to personally pick up the last set tiles at the warehouse so my job would be done in time before my family get together. The quality is superb and they are so easy to work with. They definitely put the customer first at all times. I couldn't be more pleased with this company! The cost is very reasonable for the value we received. I highly recommend this company and I'm looking forward to using them for my next big project- new kitchen tile!
Dreamstone Marble & Granite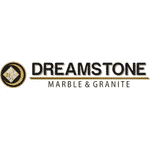 Dreamstone Marble & Granite came into existence in 2004 and has since been serving service residential and commercial clients in Eastern Pennsylvania and North Eastern New Jersey. The firm owns a 10,000 sq. ft. fabrication center where it manufactures granite, quartz, and marble countertops, cabinets, along with other accessories. Dreamstone is an authorized dealer of top brands like CNC, Belmont, Fabuwood, Cambria, MSI, Ceaserstone, etc.
Dreamstone Marble & Granite Reviews
Everyone we have dealt with so far has been very friendly & helpful. Their pricing is very competitive.
Bella Casa Kitchen & Bath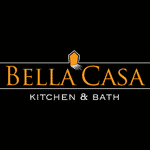 Bella Casa Kitchen & Bath is a high-end home remodeling firm located in the Lehigh Valley of Pennsylvania. It serves Bethlehem and its nearby areas. The company is BBB-accredited and EPA-certified while being affiliated with NAHB, NKBA, and PBA. It is also a 6x Best of Houzz winner.
The team of Bella Casa takes pride in its delicate craftsmanship and ability to handle various jobs, including 3D rendering, kitchen & bath remodeling, custom cabinetry, basement renovation, bathroom vanities, and so on. 
Bella Casa Kitchen & Bath Reviews
We couldn't be happier with our choice to have Bella Casa remodel our kitchen. Everyone in their organization is a true professional from the design with Faye to the demolition with John & Sammy to the install with Rob (who is a true master at what he does) to the tiles with Zac and his crew.  Spiro and Faye with help from Tanya really kept us informed of each step and the weekly schedule.  It was such a pleasure to work with them, even through this crazy pandemic, as backorders/delays came their way, they rearranged the schedule to keep the project moving forward & finished by their promised date. I highly recommend them 10 out of 10!
Home Solutions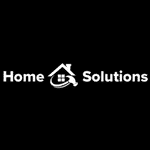 Home Solutions is a fully-licensed home improvement company that is focused on renovating basements in Bethlehem. Whether you want to incorporate a bathroom, kitchenette, or construct stairs to your basement, there is nothing that the team of Home Solutions cannot accomplish. The staff here brings over 30 years of combined experience to the table. The firm extends its services to Nazareth, Macungie, Allentown, Easton, and surrounding areas. 
Home Solutions Reviews
John and his crew did an excellent job remodeling my unfinished basement. We would highly recommend them. John has many years of experience remodeling basements and gives you options on doing things at every step of the way. John and his crew are energetic, friendly and professional. We were kept well informed on the progress and schedule throughout the entire course of project and John always made himself available if we had any concerns. We are 100% satisfied with our finished basement.
Shafer Construction
Currently owned by Bill Shafer, Shafer Construction is one of the oldest remodelers in Bethlehem, PA. The firm is a proud member of NAHB, PA Builders Association, and National Fire Protection Association. It has also won 2019 Best of Houzz Service award and the 23rd Annual Award by LBVA for Professional Excellence. 
The company focuses on kitchen & bath remodeling, custom room additions, historical restorations, and much more. Its service areas include Bethlehem, Whitehall, Coplay, Allentown, Hokendauqua, Nazareth, Hanover Township, Slatington, Fullerton, and other neighboring regions. 
Shafer Construction Reviews
Bill Shafer is a pleasure to work with. Answers the phone when I call and addresses any concerns I have. I have had the pleasure of working with him on a few projects now and not only does he do quality work, but he is a quality guy. Its rare to find people you trust entirely in construction and Bill is one of those people that makes you feel comfortable.
Posavek Construction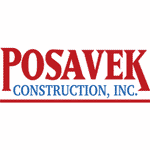 Based in the Lehigh Valley of Bethlehem, Posavek Construction was founded in 1983. The company specializes in custom renovations of kitchens, bathrooms, sunrooms, basements, room additions, outdoor living space, etc. This leading firm is a recipient of scores of accolades. It has won 25+ awards from the Lehigh Valley Builders Association alone, since 2002. It is also a proud recipient of the Best of Bethlehem Single Family House Remodeling (2009-14) from the U.S. Commerce Association and the 2011 Business and Professional Achievers Award from Presidential Who's Who. 
Posavek Construction Reviews
Bill and his staff were fantastic and a true pleasure to work with. They are reasonable, very caring, and take a great deal of pride in what they do.