Home » 10 Best Kitchen and Bathroom Remodeling Companies in Downers Grove, IL
10 Best Kitchen and Bathroom Remodeling Companies in Downers Grove, IL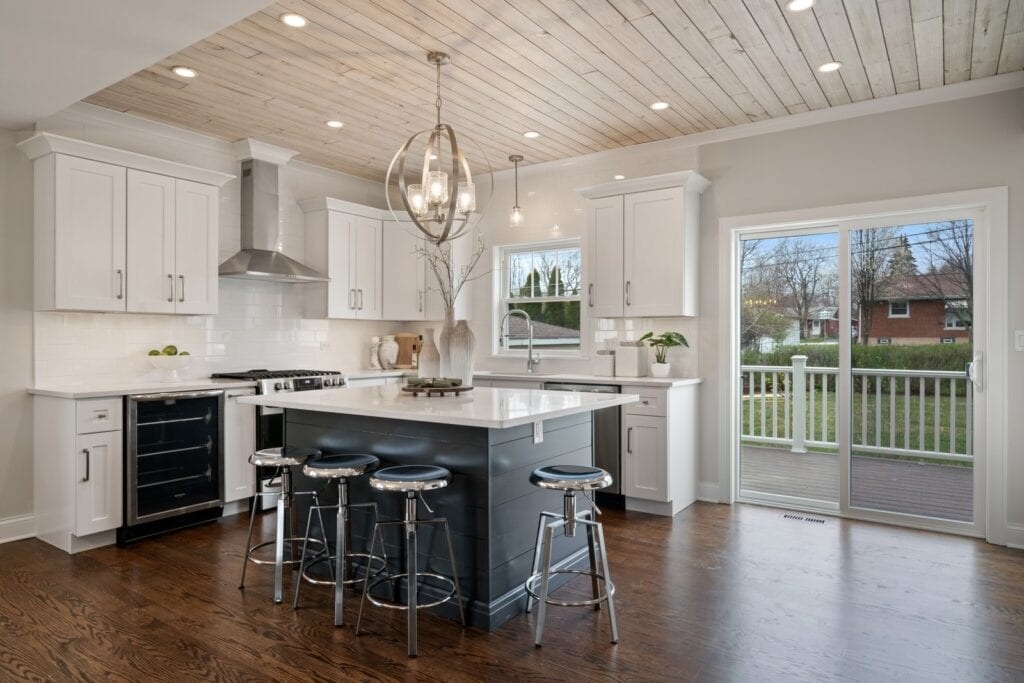 Choosing the best general contractor for your kitchen and bathroom remodeling project is essential to having a hassle-free renovation experience.
We want to make it easier for you when you search best kitchen remodeling or bathroom remodeling near me. So, we have gathered the best remodeling companies in Downers Grove for your convenience.
There are over numerous kitchen and bathroom remodeling companies with some showrooms in the entire Illinois region and over 1000 freelance contractors, kitchen designer, and bathroom designer. Try not to get more than 5-6 estimates from remodeling contractors since all of them will have to visit your house to give you an estimate or probably meet you in their showroom to go over the kitchen design – bathroom design along with the cost of renovation.
We researched construction companies just for you. So zoom in on these 10 remodeling contractors in Downers Grove in Illinois, based on their reviews, average pricing, and project management capabilities.
Kitchens & Spaces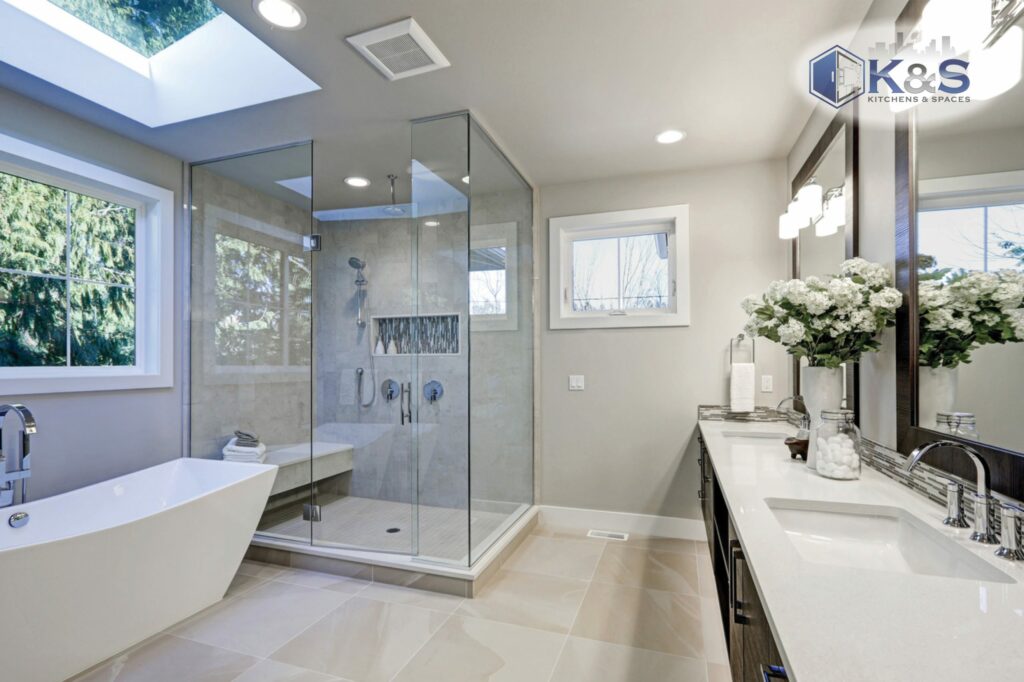 Kitchen & Spaces was founded by Mark Wojtowicz in 1994. The company specializes in bathroom & kitchen remodeling, installation services, and custom interior design. It also houses a range of premium quality products such as countertops, cabinetry, and other home accessories. Based in Downers Grove, Kitchen & Spaces extends its services to clients in Westmont, Burr Ridge, Oakbrooke, Lisle, Hinsdale, Glen Ellyn, and neighboring areas. 
Kitchen & Spaces Reviews
Having a working relationship in this industry is crucial and I must honestly say that working with Michelle and Kitchens & Spaces is a breeze.  I am able to work alongside to help achieve exactly what my client needs and wants all while using the expertise and experience of a kitchen/ bath designer.  I love that I have levels of what can be customized as well as price levels to help my client stay on budget.  The showroom is the perfect place to meet with clients as well and the professional environment also allows for so much inspiration.
Americraft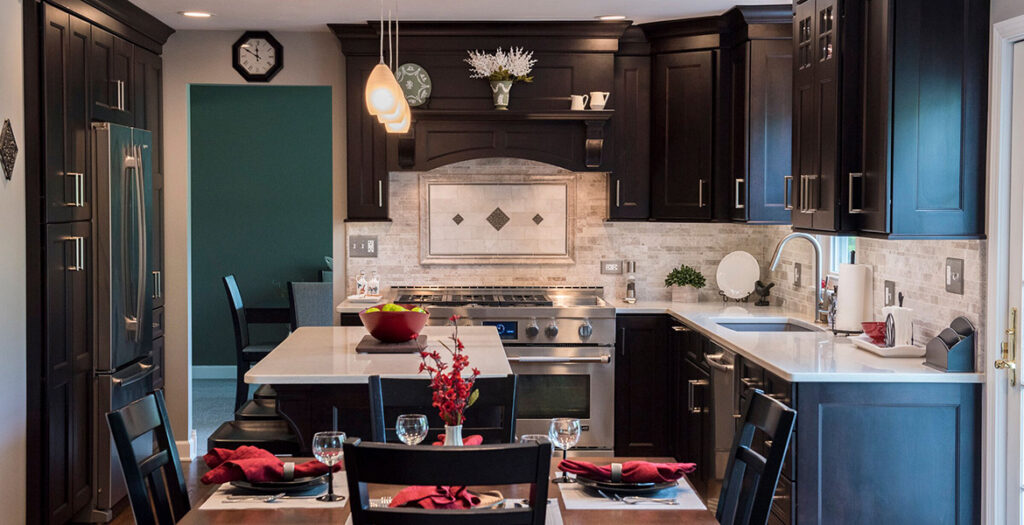 Established in 2003 by Greg Cutler, Americraft is a custom home improvement company serving residents of Downers Grove. It has a 3000 sq. ft. showroom that features a varied array of kitchen and bath vignettes, including custom cabinetry and countertops in granite, quartz, and laminate.
The firm specializes in the renovation of kitchens, baths and basements. Americraft offers its services to many of the western suburbs of Chicagoland in Dupage County. Currently, its service areas include Naperville, Oakbrook, Lemont Grange, Clarendon Hills, Elmhurst, and surrounding communities.
The firm is a proud recipient of the Downers Grove Chamber Choice Awards – Business Excellence 2012, Build Construction and Engineering Magazine – Best Home Improvements Specialist – Chicago, 2018, Angie's List Super Service Award, and many more. It's rated A+ by BBB and 5-star by Pulse of the City (2016-19).
Americraft Reviews
Greg and team did a very good job on my bathroom. It is beautiful and I am very happy with it. I am considering another project and will definitely have them bid on it as well.
Bradford & Kent Home Remodeling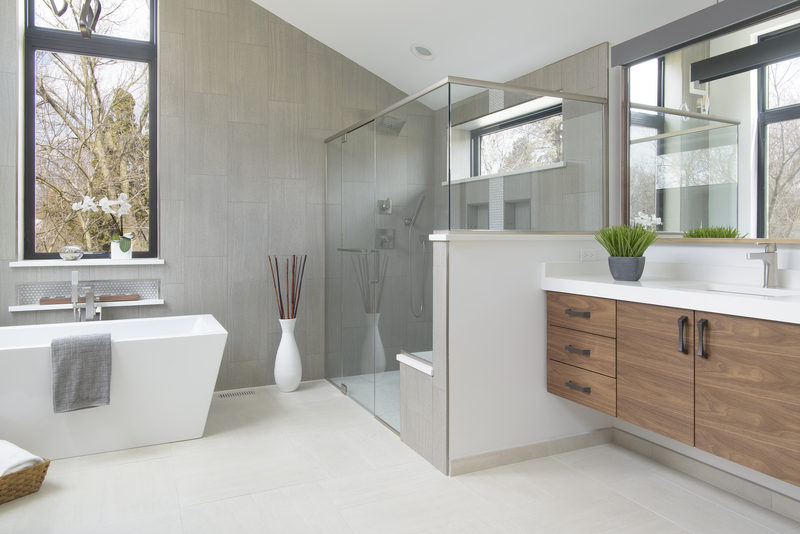 Bradford & Kent Home Remodeling is a full-scale home remodeling company in Downers Grove, IL. The firm owns a 6000 sq. ft. design center that houses a wide array of home remodeling products. The team is well-trained to handle various tasks, from kitchen & bath remodeling to making home additions. 
Bradford and Kent's service areas include Bloomingdale, Addison, Riverside, Hickory Hills, Burr Ridge, Oakbrook, Palatine, La Grange, and other neighboring areas. The firm has been named one of the nation's top 50 remodeling companies. 
Bradford & Kent Home Remodeling Reviews
We had an incredible experience working with Bradford and Kent. From the initial phone call to the completed project, everything was fantastic. The designs for our addition and kitchen were beautiful. Jim supervised the construction which went smoothly and was on schedule. Everyone we worked with made us feel comfortable. Everyone that worked on our home treated it like it was their home. We cannot say enough about Bradford and Kent. They are great.
Royal Craft Home Remodelers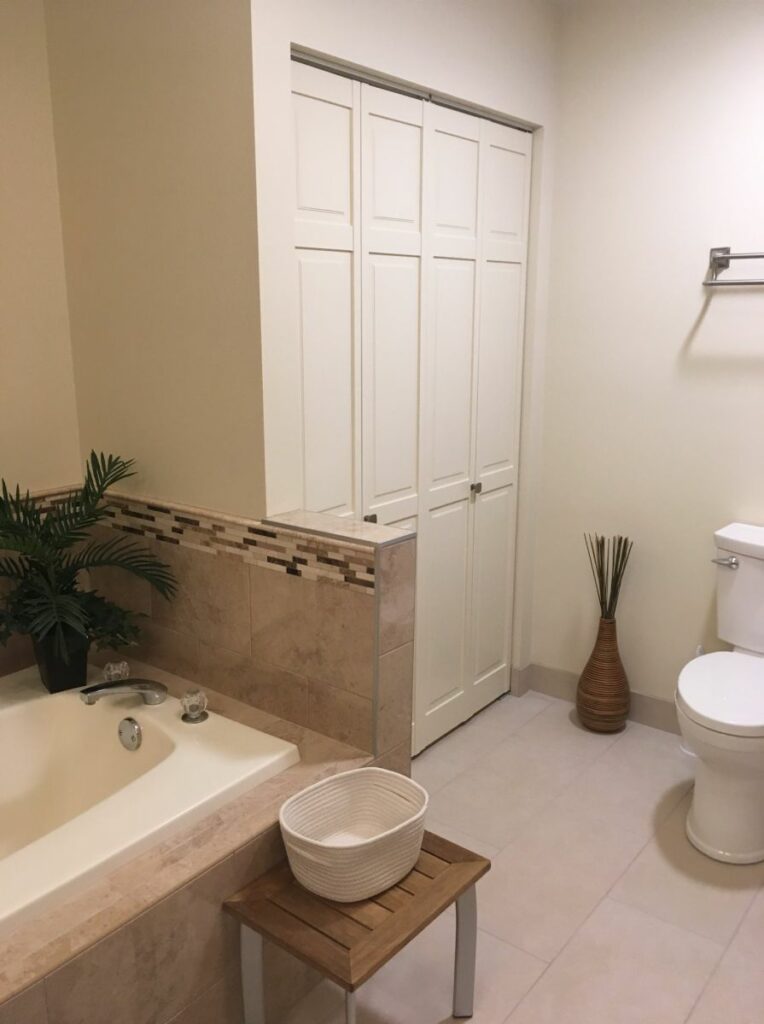 Royal Craft Home Remodelers came into being in 1973. The team here holds expertise in bathroom and kitchen remodeling, along with window & door replacements, gutters, siding, and roofing. Royal Craft is an Illinois licensed roofer and an EPA certified lead-safe firm.
Currently, the firm serves communities in the areas of Lombard, Burr Ridge, Darien, Wheaton, Hinsdale, etc. Recently, the firm earned a 5-star rating for Excellence in Customer Satisfaction at The Talk Awards 2022 and is A+ rated by Better Business Bureau. 
Royal Craft Home Remodelers Reviews
Hi Bill, my husband and I are extremely pleased and very happy with the job of replacing Windows and the Patio Door in our home. Royal Craft four working people came the time we were told they were supposed to start replacing the windows and the door. They were very friendly and kind. Upon completion of the job they did a good job of cleaning and sweeping all the debris from the premise. We very highly recommend your company. The very first day you stopped over to give us the estimates, we were impressed with your kindness and the way you explained to us all about replacing the windows and the door.

Once again, thank you very very much.

We wish you very best in your business, God bless.
Sterling Studio Kitchen & Bath Showroom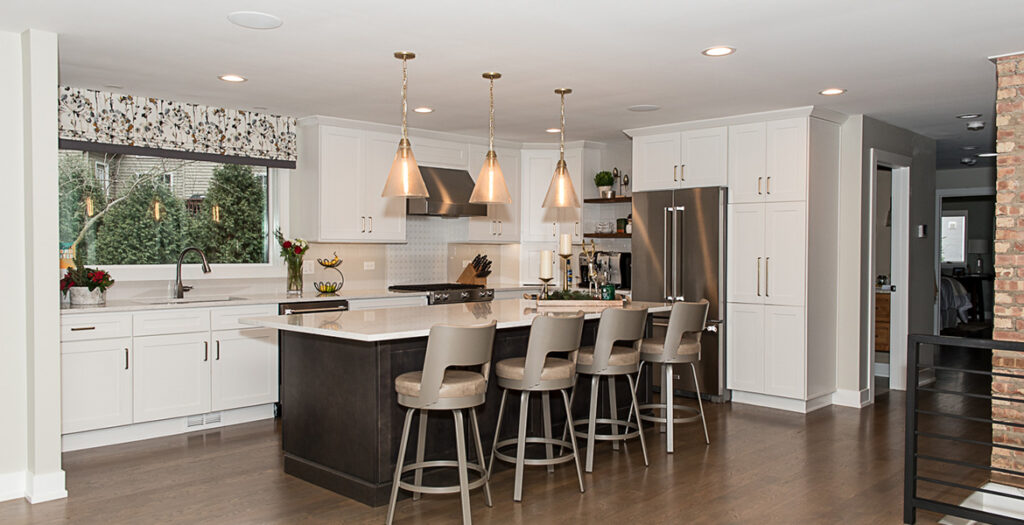 Founded only in 2019, Sterling Studio is fairly new in the market. This wholesale venture seeks to provide clients with top-of-the-line cabinetry products and other accessories to customize their homes.
The Sterling team is well-equipped to handle both commercial and residential projects. They also take up speciality projects like floor refinishing, custom built-ins, fireplace makeovers, three-season rooms, and the likes. 
Based in Downers Grove, the company offers its services to Plainfield, Oakbrook, Naperville, Lisle, Warrenville, Darien, and other communities in the west and southwest suburbs of Chicago. Sterling Studio is a Downers Grove Chamber Choice Awards Winner, Business Excellence 2012, Best Home Improvements Specialist Chicago Winner – Build Construction and Engineering Magazine 2018, and Angie's List – Super Service Award Winner 2020. The firm is also affiliated with BBB, NKBA, Remodeler's Advantage, and Chamber630. 
Sterling Studio Reviews
This is a company you can trust, start to finish. I can't say enough about how wonderful Greg and the team were to work with! Our project manager, Vinnie, took great care to make sure everything was completed to the highest of standards. The craftsmanship is superb. The process was very smooth and they were careful to make sure the work area was kept clean and contained. We had a load-bearing wall removed, and both wainscoting and new hardwood floors installed throughout the kitchen and living room. We are extremely happy with the outcome, and it looks absolutely beautiful! I highly recommend them.
M&M Construction and Restoration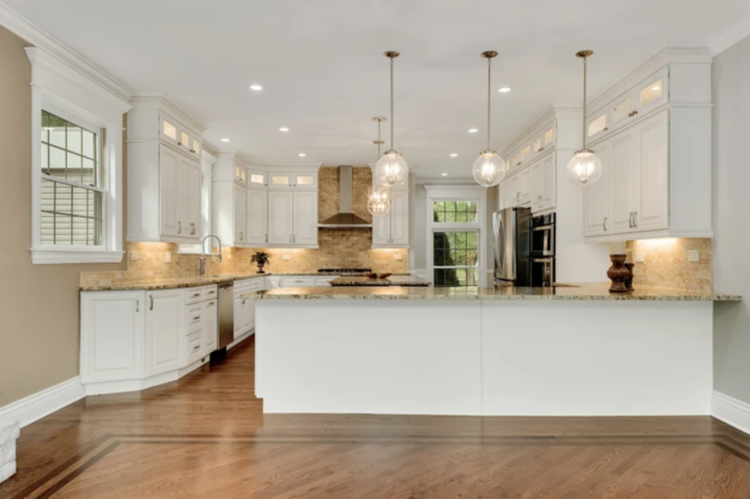 With over 20 years of industry experience, M&M Construction & Restoration particularly focuses on restoring damaged properties. M&M is open to working with all insurance companies to ensure that your home is in safe hands.
In addition, the team is also an expert in kitchen & bath remodeling, home additions, flooring, mold removal, plaster & drywall services, and so on. The company currently serves homeowners in and around Downers Grove. 
M&M Construction & Restoration Reviews
We are very happy with the bathroom remodel that was recently completed with M & M Construction and Restoration. We appreciated the detailed estimate at the beginning. We were impressed by the workmanship, professionalism, and the completion of the project in a reasonable amount of time.  Furthermore, the workers were very punctual and polite.  Mike was very responsive to questions and concerns throughout the process.  Overall, we are very happy with this remodel and would recommend this business to others.
A-Top Cabinetry Kitchen Remodeler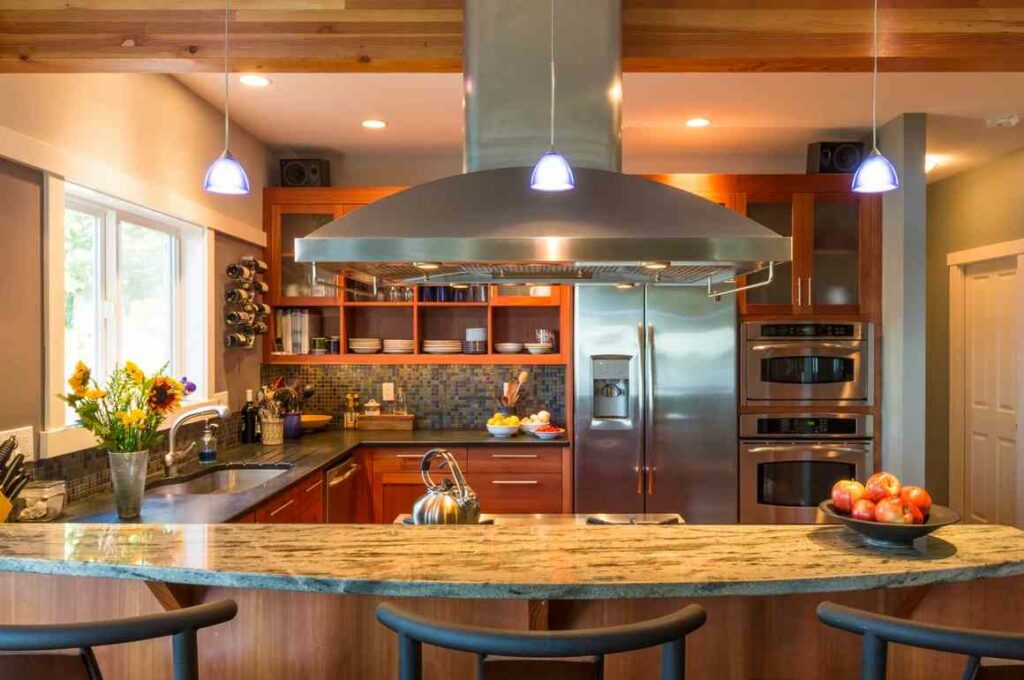 A-Top Cabinetry Kitchen Remodeler is your one-stop shop for all remodeling needs, be it cabinet lighting facilities, flooring options, stairs & handrails, or basement refinishing. Based in Downers Grove, the firm extends its services to clients from Bolingbrook, South Elgin, Winfield, Lisle, Darien, Naperville, and the surrounding areas. The firm has 30+ years of industry experience. 
A-Top Cabinetry Kitchen Remodeler Reviews
We have nothing but GREAT things to say about Tony and A-Top remodeling. Tony communicated with us every step of the way during our door instillation. Our old door was so damaged it was letting in water and Tony spared no time getting a new door ordered and getting our new door installed. He even helped us discuss the renovation with our insurance company to make sure we were getting appropriate coverage for the work. Would recommend his company to anyone! We will definitely call him again for future home repairs.
Studio21 Architects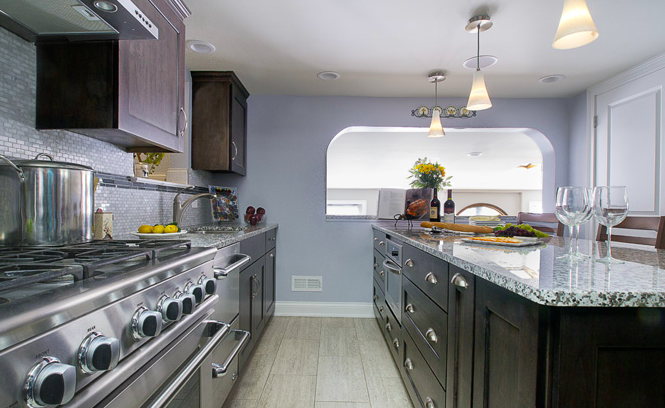 Established in 1980, Studio21 Architects specializes in designing custom homes. The firm not only caters to home improvements but also renovates commercial and retail spaces. Bill alone brings over 40 years of hands-on experience in construction, supplemented by his equally competent team of architects and managers. 
The firm offers its services to homeowners and retailers in Hickory Hills, West Chicago, Palatine, Oakbrook Terrace, Lombard, Glendale Heights, Carol Stream, and neighboring areas. 
Studio21 Architects Reviews
My husband and I bought a tear down in the historic area of Schaumburg. After interviewing 5 architects we knew right away that Studio21 Architects, and Bill Styczynski, were the perfect pick for our dream home!
Kitchen Bath and Beyond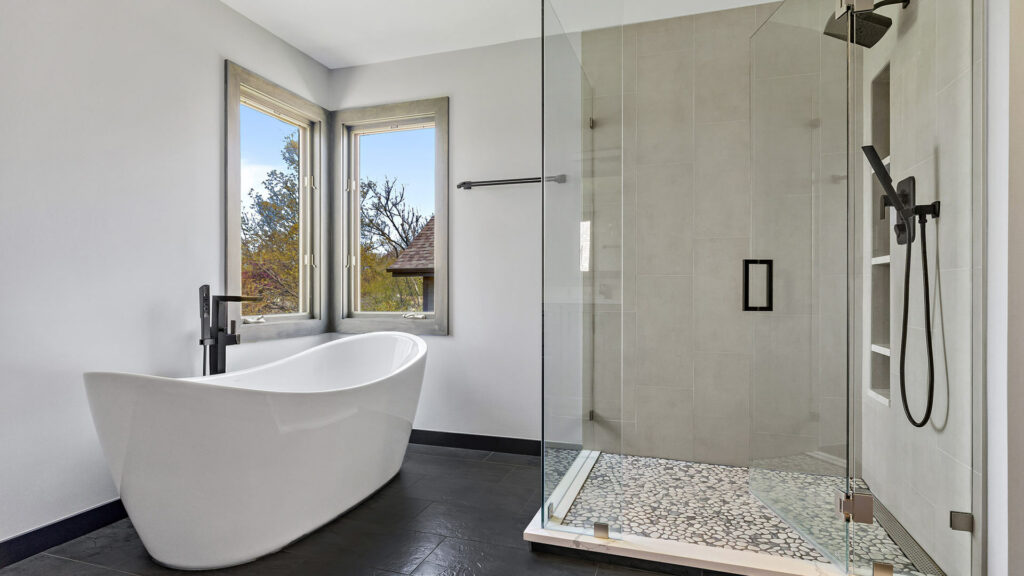 Kitchen Bath & Beyond is a remodeling company in Downers Grove. It offers tailored kitchen and bathroom remodeling services. Aside from the regular consultation and carpentry, the firm also offers a range of countertop and cabinet options.
The team also handles plumbing fixtures, tile installation, electric work, and other miscellaneous tasks. Kitchen Bath & Beyond is BBB-accredited, Home Advisor-approved and a member of Chamber630. It is also the recipient of 5 Houzz awards and 3 badges. 
Kitchen Bath & Beyond Reviews
I highly recommend Kitchen Bath & Beyond. They recently finished our kitchen remodel and we are very happy. Every step of the process went smoothly from planning the layout, ordering cabinets, hardware, counters, and backsplash, to updating electrical and plumbing, painting, and installation.  Mario and his team are experts who attend to every detail. They completed all the work beautifully and finished before schedule!
Passarelli Builders & Design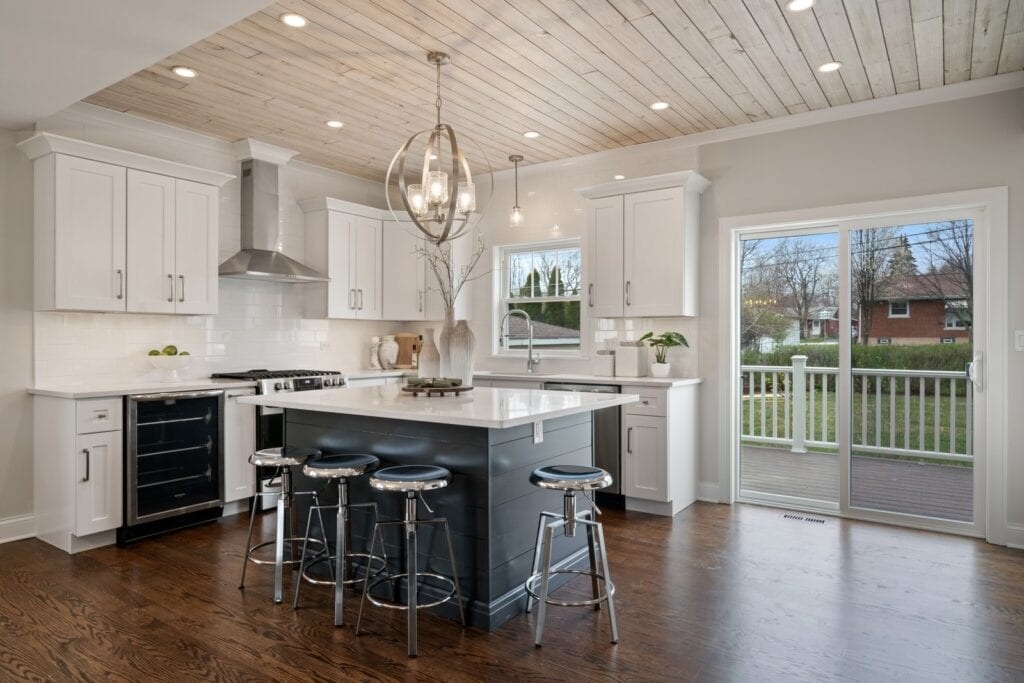 Passarelli Builders & Design is a remodeling firm founded by Anthony and Cynthia Passarelli in 1995. Their firm is BBB-accredited, EPA-certified, and approved by Occupational Safety and Health Administration. 
Both Anthony and Cynthia are passionate workers who specialize in carpentry and bathroom and kitchen design respectively. In terms of services, the team here holds expertise in renovating basements, sunrooms, insurance claims, window & door replacements, siding, interior design, and much more. 
Passarelli Builders & Design Reviews
Passarelli Builders just did a large addition on our home (2017) and we were 100% satisfied. They have a great team of carpenters, they are organized and meticulous. The project finished on time and at budget. Tony and Cindy are helpful, knowledgeable, and very easy to work with. Amazing and unusual to finish a large renovation and have not one negative thing to say about the builder. They are excellent!