Home » What is the Most Expensive Part of a Kitchen Remodel
What is the Most Expensive Part of a Kitchen Remodel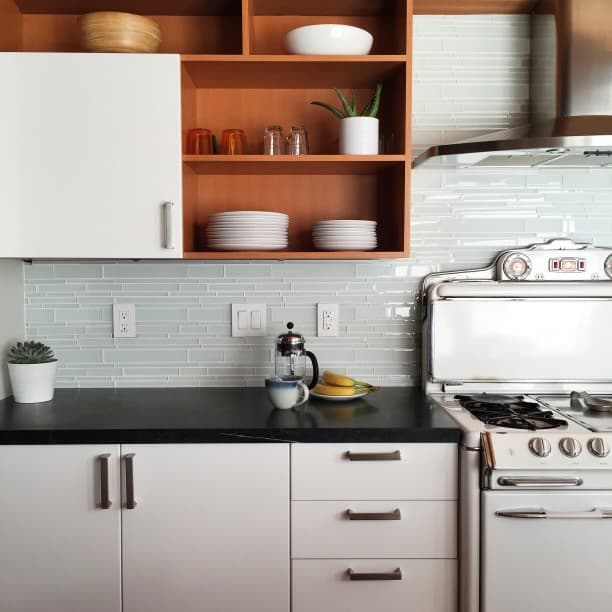 Where do You Spend the Most Money in a Kitchen Renovation?
  How much does a kitchen renovation cost? Nothing if you just clean your kitchen again, polish the countertop and clean the backsplash and remove any cobwebs.  
  But jokes aside, on average, a kitchen remodel in the US costs $23,863 or $150 per square foot, according to Home Advisor. "Most homeowners spend between $12,632 and $35,120 or $75 to $250 per square foot. The total expense varies depending on the size of the space, the quality of materials, and whether you change the layout of the room," adds Home Advisor.  
  So, you have a ballpark figure of how much it costs, and you know where your finances lie on this spectrum. But wait a minute. Where does the money go? Which factors cost the most and which are the ones that can be done without much money? Where should you look to save money and when should you do anything but try to save money? Let us look at these factors in detail to help you make a more informed decision.  
Fundamentals:
In other words, things you can't do without. Most kitchens, when built well, rarely need any change in the flooring. But the same cannot be said for, say, the drywall which might need replacement. You can also consider changing the paint. But this should not ideally take more than 10 percent of the total costs and unless there is something majorly wrong with these, make sure you do not overshoot your budget.  
  Two other factors: plumbing and electricals come under the same umbrella. The thumb rule is that if you paid proper attention while getting these done the first time, you may not need to invest much at all. The changes might be more cosmetical than fundamental. So, you are more likely to change, say, a faucet and a few plug points. But a word of caution here: these are the areas where you must always get a professional unless you are a) absolutely confident of your abilities or b) are certified to carry out this kind of work. If there is nothing wrong with the fundamentals, let the professional say so. It is best to not try saving money in these aspects because any potential damage if overlooked, can wreak havoc with your budget. Imagine a broken pipe in your home after you have installed a new sink and faucet! 
And oh, did we mention that the total expenses when it comes to professional inspections are less than 10 percent of your overall budget? Now, you have no excuse to not consult an expert!  
Fixtures
: 
Technically, every fixture is a discretionary expenditure. In simpler terms, it means that a creaking cabinet, for example, will not directly impact your cooking or your time in the kitchen. Maybe it just needs a bit of lubricant and some minor TLC? The reason why we say this is because it is discretionary expenditure where we tend to always overshoot our budget.  
  For example, even in minor renovation projects, cabinets often tend to cost more than half the total budget. Why? Because they are expensive and often made to order. Now, you can simply save yourself a lot of cash by buying pre-shaped and ready-to-install cabinets made of recycled wood or even plastic. Or, you can spend to your heart's content and get the best cabinets that will last you for years to come. And more often than not, you should buy the best you can afford. Cabinets, like faucets and other fixtures, go through heavy-duty use. Just as you don't want a leaky faucet, you also do not want a creaking cabinet. As mentioned earlier, it can cost anything up to 50% of your overall budget, but the good thing is that every expense, in this case, is for you to decide.  
Countertop Material & Installation
: 
Besides cabinets, the other major investment in the kitchen renovation goes into backsplash and countertops. Again, the amount depends on you but like fixtures, it makes sense to spend to the best of your ability here. Expect anything between 10 to 30 percent of your budget to go towards a countertop and backsplash. Besides buying material that will last for years, make sure they blend with the overall design of the renovated kitchen. For example, a heat resistant worktop works best for almost all kitchens while easy to clean backsplash, regardless of the pattern and color, must be the prime focus.  
Appliances:
No renovation is complete without ensuring that all outdated appliances are replaced with modern ones. A modern kitchen is simply better: its more efficient in the usage of electricity, it's more good looking and it is an investment that will last at least a decade if not more. Whether it is a regular coffee maker or the trusted old refrigerator, each appliance has a shelf life. Assuming you buy regular-priced appliances, you will need to allocate about 20 percent of your budget for this. But a tip here: unlike other renovations, appliances can be replaced later, too. This is because a refrigerator can simply be replaced by a new one without bothering the rest of the kitchen. If you would rather wait to buy that smart refrigerator or a voice-controlled coffee machine and buy something inferior, do that. Your investments in appliances will always be rewarded by the ease of use.  
Light it Up
: 
Keep at least 5 percent of your budget for miscellaneous expenses like lighting. In an age where smart lighting is the buzzword, ignoring these solutions may result in your kitchen not being the 'coolest'. But labels aside, smart lighting is now an integral part of most kitchens so it would be wise to spend on the same.