Home » Home Improvement Tips and Ideas
Home Improvement Tips and Ideas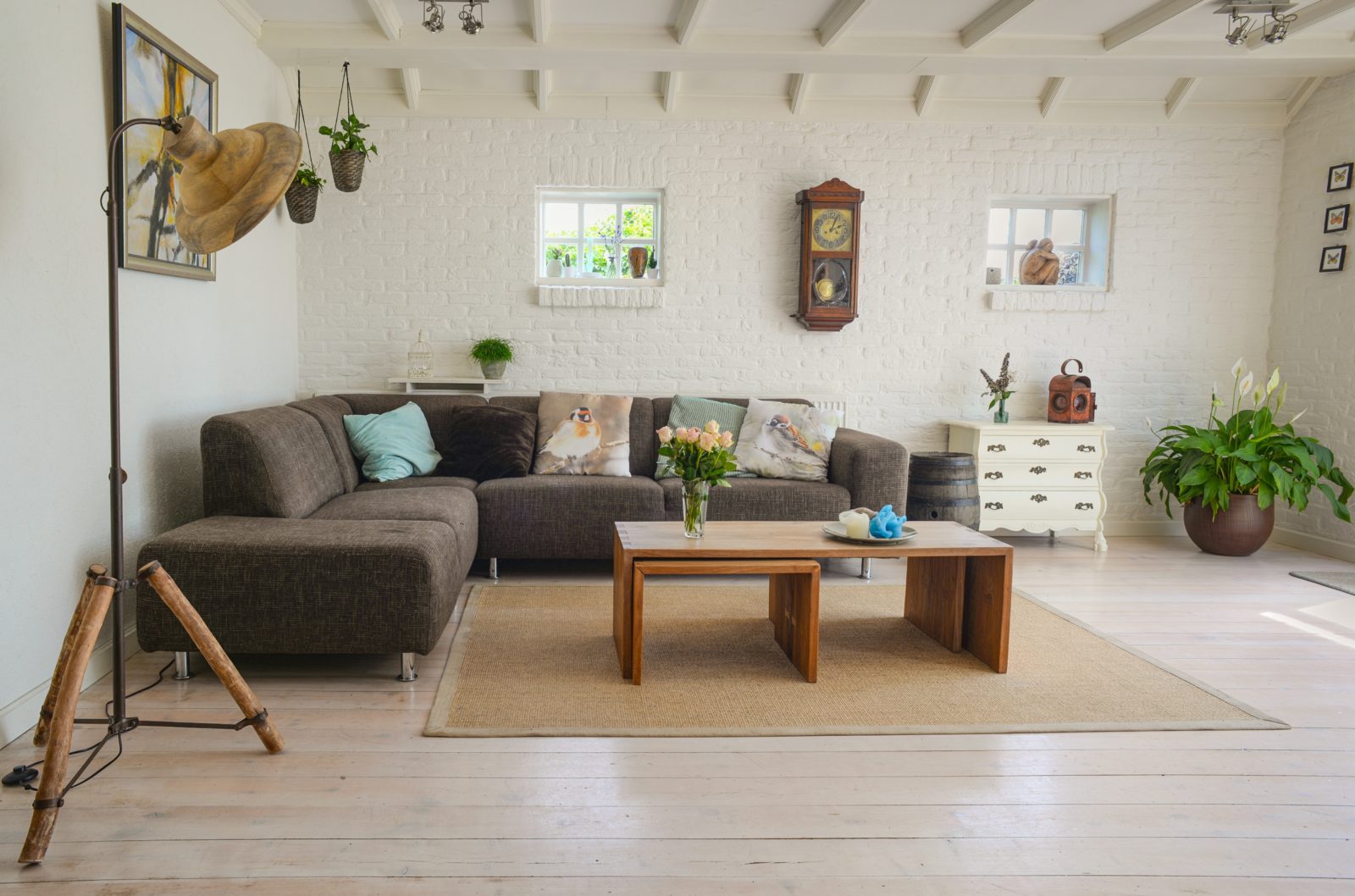 A home improvement project can be a highly enriching experience that adds value to your lifestyle and to the home you're living in. But working on a home improvement project can be a daunting task for anyone too — which is why everyone needs a little bit of help every now and then.
But just like always, here's the internet to the rescue. Read on for tips and ideas that will help you navigate the process much more easily and help you save a buck or two.
1. Choose Home Improvements that Add Value
When it comes to deciding what aspect of your home to improve on or to remodel — the first thing that you should consider is the value that it adds.
This can be about how a certain addition improves how you live, and also about how it adds to the overall resale value of the house. For example, an additional room or an outdoor space not only makes living more comfortable but also increases the market value of the house.
2. D-I-Yes or No?
DIY is a great way of cutting down costs during a remodeling project if you know what you're doing.
But you don't go live in the wild straight off the bat just because you had a tiny overnight camping trip, right? What we mean is, when embarking on a home improvement project, it is crucial to know your limitations.
There are some projects that can be executed on your own and some that definitely require the expertise of a professional. Remember, being penny wise but pound foolish can actually drive up costs in the long run.
3. Seek Inspiration
Thanks to the internet, there are many sources of inspiration for the modern homeowner.
So, gone are the days of sticking to a ridiculous theme. If you want to bring out your personal style in a home improvement project — you should. And yes, the best way to do so is to look for inspiration online.
Pick elements you like, discuss with your designer and allow yourself to be a little creative.
4. Finance Your Home Improvement Project
Just like any other thing in today's world, a home improvement project costs money and lots of it.
Even a simple kitchen remodel can cost upwards of $10,000. Unless you have that kind of cash lying around, you should figure out ways to finance your remodel well in advance.
Financing options like personal loans, HELOC, credit cards, etc. are a great way to ensure that you don't stop in your tracks once you begin the remodel.
5. Hire the Right Contractor
Hiring a contractor is an irrefutable aspect of the home improvement process.
While most people choose the cheapest contractor, that is not always the best option. You should always hire a contractor based on their experience, skills, reviews, past projects, etc and not just costs.
Ideally, all of these factors should fit in your budget and not be looked over during the selection process.
6. Save Money on the Project
While home improvement projects do cost money, they don't necessarily have to cost a lot.
There are smart ways of spending money during any home improvement projects too — it all comes down to making the right decisions.
For example, an expensive stove-top adds more value to the kitchen space than splurging on decorative backsplashes. By doing so, you might even spend the same amount of money but add the right kind of value to the house.
Remember,  'Value for Money' should be your remodeling mantra.
7. Understand Urgency
A home improvement project is carried out for many reasons. You might be looking to upgrade the look and feel of a space or there are some repairs to be carried out.
Regardless, there has to be some prioritization when it comes to certain aspects. After all, small problems today can be major fixes tomorrow — which will end up costing you more.
This is why we recommend carrying out urgent repairs and modifications (major or minor) before other parts of the home improvement project.
8. Don't Underestimate the Power of Paint
The color that you choose for your home ends up setting the tone and character for the entire house.
Choosing the right paint is indisputably important and should be treated as such. Not only is a fresh coat of paint refreshing to look at, but it also adds to the resale value of the house and is perhaps one of the cheapest ways to do so.
Painting the interior of any house doesn't require the help of professional painters and is easy to do by yourself — which also saves a lot of money in labor costs.
9. Update the Basics
If you are low on budget, the best way to approach any home improvement project is to upgrade all the basic requirements. This can mean new paint or fixtures, fixing structural damage or more.
By doing so, you are preventing any major mishaps and increasing the value of your home at a low cost.
Updating all these things will also show the potential buyer that the house has been taken care of, and that routine maintenance has been done. It will only give you an upper-hand when it comes to negotiation.
10. Always Have a Plan
Home improvement isn't something that you figure out as you go.
Before even beginning a project, you need to have a solid plan in place. There are many moving parts when it comes to the home improvement process like cost, time, labor, design, materials, etc. Figuring out an estimate and doing your due diligence before diving into the project will pay off in the long run.
Be mindful that no two home improvement projects are alike — there is always something that works for you personally and something that doesn't.
However, the best thing you can do is use this article and the tips and ideas mentioned here as a framework for your future home improvement projects and customize them as per your needs.