Home » How Covid-19 Can Be a Boon for Your Remodel
How Covid-19 Can Be a Boon for Your Remodel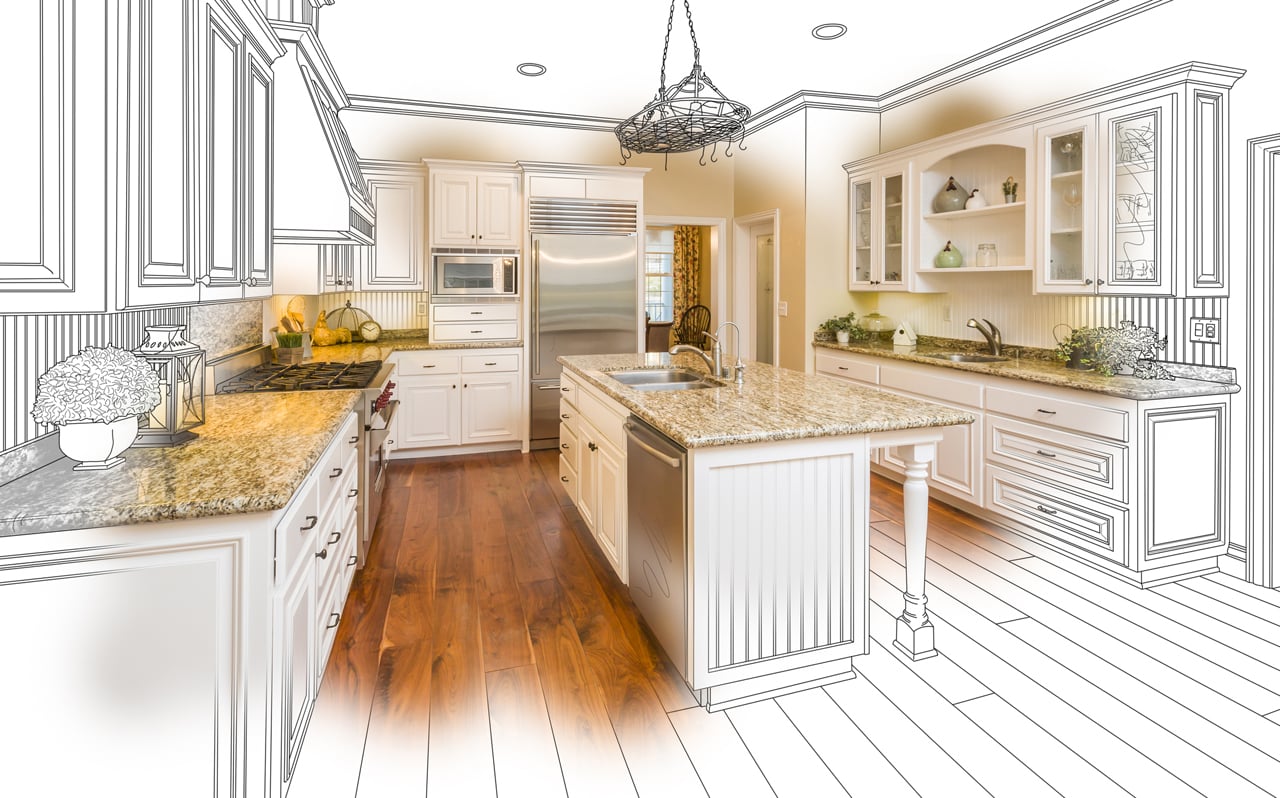 The Covid-19 pandemic caused by the novel coronavirus has made life as we know it to come to a full stop. While the epidemic comes with its own share of uncertainties, there's a lot of fear in the hearts of the masses right now. Although ample number of studies are being conducted on Covid-19, scientists are yet to reach a firm solution or invent a vaccine that works. All this, while almost the entire world remains in a lockdown state. Though one thing to start thinking of is your Covid-19 remodel.
On the business front, it has deeply impacted businesses of all shapes and sizes. Most of them have found themselves in the middle of unfinished projects and a host of other unresolved issues.
However, this may be true for most businesses but not for all. The home improvement industry, for instance, continues to thrive in a number of states and cater to its clientele. All this while strictly adhering to all the given guidelines on the job sites and the retail showrooms, of course.
What a blessing for all those with urgent plumbing or HVAC needs! If you go ahead with your remodeling plans with precautions, there are, in fact, many advantages of planning a home remodel at this time.
Before you burst with curiosity, follow us along to find out how you can use the present situation to the best of your advantage.
1.  Utilize the Time to Plan Your Covid-19 Remodel
Never before have we all found all of our friends and family sit at home at the same time for weeks on end. Take advantage of this time to plan all the nitty-gritty details of the project together. Leave nothing to chance and communicate thoroughly with your family.
Let's face it. Any home improvement project requires a heavy time investment. But if you plan the task well in advance and predict all the possible loopholes, you're sure to see it through.
In all probability, you have already scanned the home design magazines, looked up the web for the latest accessories and layouts. In short, you've done everything you can to get an idea of the latest and trending. But nothing can beat looking at the products in real life. This is important to get the hang of the latest designs against the right backdrop that you can catch only at the showrooms.
If you aren't happy with the idea of venturing out, you can always opt for virtual tours that are provided by a number of home improvement showrooms. To help homeowners, some remodeling companies also offer virtual Kitchen Visualizers and Bathroom Visualizers.
Executing Your Covid-19 Remodel
Say, you're looking for a complete home renovation. Your priorities will be different than from someone looking at just a kitchen or bathroom remodeling task. Let's assume you're heading for an exclusive kitchen remodel. You will need to start drawing blueprints to show where each fixture, appliance, the island, and counters will be installed. This will give you a fair idea of how your kitchen will look after the renovation. You can use this time to plan exactly that. Your contractor will also be able to guide you on code and permit for these Covid-19 remodels.
Finally, you'll need to work out the cost and the stipulated time to finish the job. The idea is that this is the ideal time to plan the specifics. The entire Covid-19 remodel planning can be done smoothly without having to rush into any wrong decisions.
2.  Available Discounts
Now you are done with the planning and have a fair idea of what you want your kitchen to look like. It's time to focus on the items that will complete your house.
For example, let's talk about a kitchen remodel. Starting with the counters, you need to select the right material. Whether its quartz or granite or tiles, the final choice needs to be evaluated carefully. Next, if you'd like your kitchen to command a certain design statement, you need to incorporate elements of those as well. In a modern kitchen, sleek pendant lights and in classic kitchen, chandeliers will do the trick.
This process applies to every other major area of the house too. You have to select the right material based on an aesthetic theme. Now, the problem with something so elaborate is that it's often very pricey. The good news is that you couldn't have chosen a better time to remodel your house. We tell you why. Because of the pandemic, remodeling companies in the US are offering heavy discounts on many items.
It is the perfect opportunity to buy luxe items at a bargain. Even if you are worried about starting the project, you can still buy and store the items for later, right? This will save you a lot of money when the Covid-19 remodel actually begins.
3.  Visiting Showrooms for Remodeling Items
"Visiting Showrooms during Covid-19. You can't be serious!"
Isn't this what you're thinking? Well, you will be surprised to know the extent of precautions taken by some showrooms to ensure the safety of their customers and their staff.
All necessary guidelines are followed to the letter. For instance, these showrooms are sanitized daily. The entire staff has their body temperatures taken daily to ensure no one's sick. Besides, the staff is continually drilled to wash their hands regularly.
The visitors are also tested for body temperatures and are supposed to use hand sanitizers provided at the venue before entering the showrooms. The mandatory distance is maintained throughout the showroom too.
Other than this, if the client is not too comfortable visiting the showroom, online meetings and consultations are arranged via phone, ZOOM and Facetime.
4.  Take Precautions on the Job Site
Every measure should be taken on the job site to safeguard safety of everyone present if the project is still ongoing. The crew should be instructed to use plastic barriers to segregate the work area from home. Disinfecting tools should be provided to the workers to maintain a high level of hygiene.
The Bottom Line
Agreed that the current crisis is a bitter pill to swallow. Yet people are reaching out to each other heavily, virtually of course, in these difficult times and uplifting each other's spirits. The media is doing everything it can to motivate the world all around too. Digital concerts, shows are abundant — and we can catch on our phones and laptops to keep us entertained.
Of course, businesses all over the world have received a heavy blow and will take time to recuperate. However, remodeling companies continue to thrive even in the middle of the ongoing din. Because they've been able to follow the expected protocol strictly while delivering their essential Covid-19 remodel services to the homeowners. Could you imagine that something so scary could result in benefits for you and your family? This is what we call hope at the end of the tunnel!