Home » Affordable Kitchen Updates
Affordable Kitchen Updates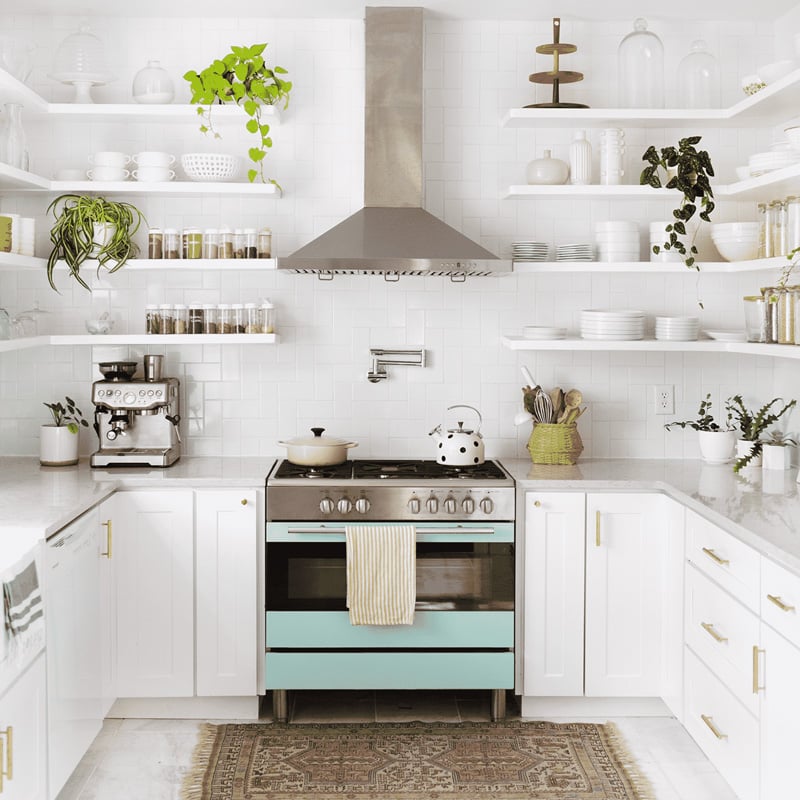 Are you looking to update your old, outdated kitchen but aren't sure how to finance it? Are you looking for ways to have an affordable kitchen?
Well, even though the idea of having a low budget may have you in the dumps – you need to have your chin up. Especially because there are ways to nail that problem.
Thanks to some cost saving hacks, there are a number of updates that you can consider for your kitchen that will revamp your space without you having to break bank for it.
But before we begin, I want to start out on the right foot. Please be mindful that even though these hacks can help you save some money, you still need some savings to do this. You need to be realistic in terms of your expectations and try to cut corners on things that are not a "Must Have" in your affordable kitchen.
Now that that's out of the way, let's focus on things that are great for the property evaluation of your house. That way, you can do updates that are not only affordable but worthy of investments too.
Repaint the Cabinet Doors
Has it been a while since you last painted your kitchen cabinets? If so, why don't you pick up that brush that you threw in the attic last year? Yes. We are talking about DIYing it.
Nothing could be more gratifying than donning those gloves and stamping your personality on your kitchen walls. Give it any shade that you love and you will save a lot on labor costs too. Years down the line, you will probably even have bragging rights about the output.
Those things aside, it can bring your cabinets to life without you needing to spend much money. This can in fact singlehandedly reduce a huge chunk of your kitchen remodel costs as cabinets are the priciest component of the project.
Paint your Sink
If your sink needs to be replaced, consider painting it instead of replacing the entire structure. All you need is sandpaper and spray paint and you are done! Isn't that amazing?
If you don't want to risk it being a sloppy DIY paint job, it's fine too. A simple change in faucets can provide just the right extent of aesthetic change without overdoing it. Modern faucets have a way of standing out, especially if they are in trendy colors like matte black.
Hang a Decorative Light
Nothing spruces up your space as lights do. And there's no overdoing it here. Go as crazy as you'd like, as long as it suits the ambiance of your kitchen.
You can add a lovely floor lamp for a nice little decorative touch. Or try LED lights underneath your cabinet for some excellent task lighting. This will light up the prep area and also make the cabinetry look great.
If you want something more decorative, Dandelion chandeliers lend a playful yet elegant touch to your space. Striking brass pendant lights can be used to provide a luxe contrast to the existing theme of your kitchen too.
Add a Backsplash
A backsplash in your kitchen can transform your space from mundane to marvelous, and is super affordable too.
It is a great way to demonstrate your design preferences where the backsplash will act as the primary focal point in your kitchen. Add the feature behind your stove and even above the sink. Choose from an infinite variety of colors, textures, and styles to create an eye-catching visual appeal.
Take your pick from wood, glass sheet, ceramic tiles, metal, and peel-and-stick tiles to redefine your kitchen.
Update the Hardware
There has been a transitional development in the hardware industry…And thanks to that, no buyer expects to eye a worn-out look in one of the most important spaces of the house anymore.
So, you need to be on your toes. Opt for new drawer pull-outs, knobs, handles hinges and runners to increase the life of your cabinets and drawers and to enhance their visual appeal. You can opt for vintage, clean minimalistic lines or even the colorful variety.
The choice is all yours.
Increase the Storage
You can never have enough storage. And when it comes to the kitchen, in fact, the need seems to only grow over time.
There are plenty of ways to enhance storage in your kitchen without burning a hole in your pocket. Firstly, look out for unused space in your kitchen, like the unexplored corners. Opt for a simple corner unit with trays to store the items here. If you happen to have any unutilized cabinets, convert one into a small pantry or add basic drawers with pull-out trays for storing cutlery and other miscellaneous stuff.
Alternatively, open shelves can be used for storing regularly used items such as spices, oils, dressings; herbs, etc. Baskets put near the shelves can help add a visual touch, besides being an additional storage option.
Spruce up the Decor
PLEASE don't forget to do the small things, especially if you are going to be spending all that money on everything else.
Change the age-old rugs in your affordable kitchen and replace them with something newer and brighter. Get new curtains to match the new color scheme of your kitchen while you are at it too.
You can also use your pots as décor, you know? Simply add a brass pot rack to display copper pots and pans. You can also opt for bold additions like a cobalt blue door, turquoise bench, and a few bar stools to let your affordable kitchen crack with style!
Add a Dining Space
For those who have a small-sized kitchen, this may seem like a distant dream. What if we tell you that you can get the pleasure of a dining area without needing to change the structure of the kitchen?
Even the tiniest of the kitchens can always sport a folding table that goes flat against the wall when folded and not in use. You can introduce your kitchen to collapsible chairs that can hang on the wall too.
Those who can squeeze in a breakfast bar, can go in for bar stools too. In addition, if you have some space beneath your window, you can tuck in a small table here. Talk about space saving AND cost saving!