When you're remodeling your kitchen or building a new one from scratch, cabinets are one of the vital elements that warrant careful consideration. Although you might not be eager to spend a fortune on kitchen cabinets, you must remember that they will be among the most heavily used kitchen elements. So, you need to pick cabinets that are stylish and functional, sturdy, and durable.
If you want to create the kitchen of your dreams, the ideal way is to hire a custom cabinet-maker who would design and install your cabinetry precisely how you like it. But that can cost you a bomb. Many homeowners prefer to buy pre-assembled or RTA (ready to assemble) cabinets to avoid this and save time and money and improve their home.
Types of cabinets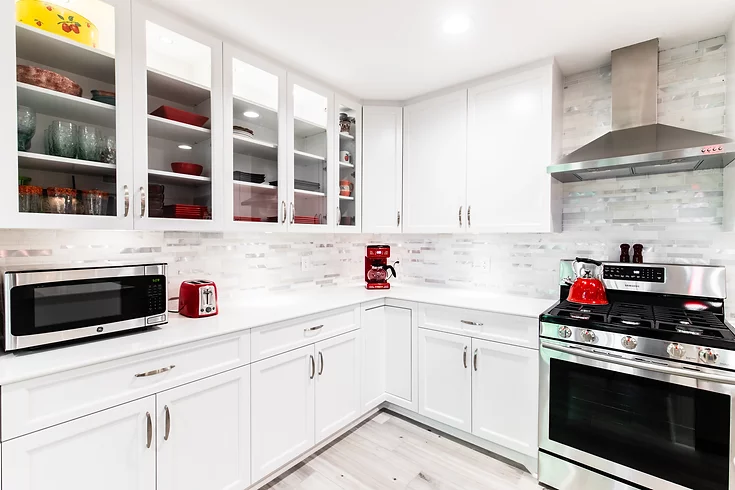 Cabinet makers categorize different cabinets based on the order and customer preference. Let us walk you through the basic types of cabinets.
Pre-assembled cabinets
These kitchen cabinets are the most convenient option to redesign your kitchen. They are pre-built with attached doors, hardware, drawers, etc., and are ready for installation in just a few days. The only downside is that they come in a limited variety of colors, fittings, and sizes. You cannot customize your cabinet design and pick from the available options. If you're tight on your budget, you can go for stock cabinetry.
Ready-to-assemble cabinets
RTA cabinets aren't any different from pre-assembled cabinets. However, they are flat-packed and shipped with parts broken down. You'll have to assemble the parts yourselves, which might seem like a lot of work, but RTA cabinets are relatively less expensive with low shipping costs. Another option is to hire a professional to assemble your cabinets to save time and effort.
Semi-custom cabinets
Semi-custom cabinets could be a viable choice if you want to add a personal touch to your kitchen without spending a fortune. You can pick from various decorative handles, finishes, color schemes, and the likes. In some cases, you can also alter specific dimensions as per your preference.
Custom cabinetry
As the name suggests, custom cabinetry is the type where you get to decide every aspect of your cabinets, from color to material to design. With customized cabinets, you can turn your creative vision into reality while maximizing the utility of your kitchen space. However, custom cabinets are pretty expensive and may require extra labor and time.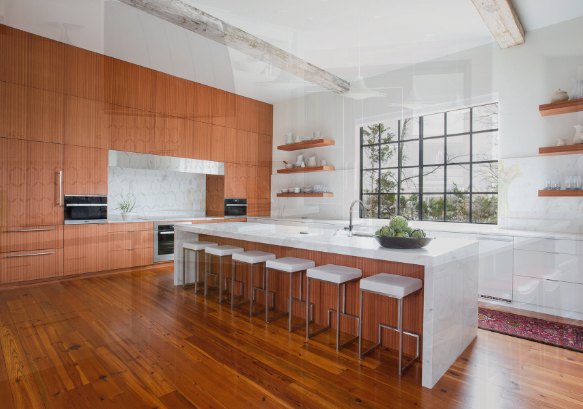 Best Kitchen Cabinet Makers In 2022
Now that you're aware of cabinet types let's look at some reliable brands that offer the best-customized cabinetry designs. Remember that these brands are expensive, so proper budget planning is needed here.
Whether you're looking for traditional-style cabinets or a transitional vibe, QCCI can give shape to any and every idea. The company partners with the nation's best kitchen designers to add a unique touch to your home. The team at QCCI is committed to delivering perfection in every aspect. They use the finest raw materials to handcraft the kitchen of your dreams personally. The entire process can fall heavy on your pocket as it is one of the most trusted brands in the States.
If you are meticulous with design and style, StyleCraft is the perfect brand for you. The team of StyleCraft pays special attention to the nitty-gritty and aims to create a replica of your ideas. You can choose from a melange of color palettes and fitting styles that complement the interiors of your kitchen.
A significant trait that makes this brand stand apart is its commitment to our environment. All wood-based products typically emit tiny amounts of formaldehyde. StyleCraft ensures that this emission does not cross the natural limit.
Are you looking for vintage-style cabinets to remodel your kitchen? You are at the right place. Woodmode aims at crafting well-wrought cabinetry that goes well with European-style kitchens, farmhouse retreats, contemporary navy island layouts, as well as a rustic setup. If you want to upgrade your kitchen with a sophisticated look, Woodmode can make that happen in the blink of an eye. However, save up on your budget before you decide to materialize a Woodmode kitchen.
Rutt Cabinetry primarily designs custom cabinetry for luxury homes. They use only premium-quality material to handcraft cabinets that can magically alter the look of your kitchen. From personalizing the smallest of accessories to adding glazed finishes, the craftsmen at Rutt take artistic finesse to the next level. Rutt Cabinetry does not focus only on the exterior but emphasizes the utility of their designs such that they can fit into any room of your home without a hitch.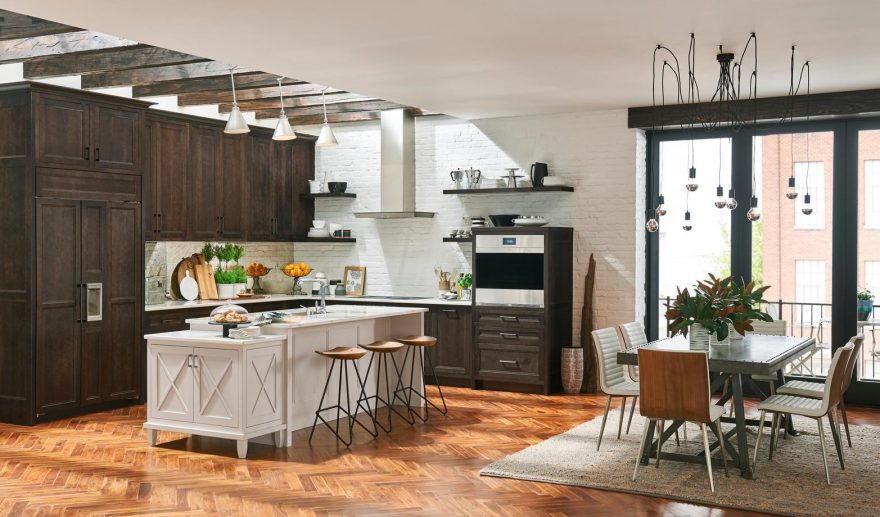 With the assistance of Medallion Cabinetry's seasoned professionals, you can seamlessly create a home that reflects your persona. Be it a simple open shelf decor or elegant arch cabinetry, Medallion artisans leave no stone unturned when delivering the best. Not everyone exhibits refined taste, but if you're among the select few who appreciate beauty, you deserve a brand as aesthetically pleasing as Medallion.
Yorktowne Cabinetry is the one-stop solution for all kinds of modern kitchen accessories. Brilliant decor, casual elegance, and innovative functionality are the keywords that define the motto of Yorktowne. You can notice the excellence of Yorktowne craftsmanship in small details like nature-inspired hues and door designs. For those planning to create a chic space for cooking, head to your nearest Yorktowne showroom.
Kraftmaid brings an array of designs for kitchen accessories for you to select. You can also personalize door frames, cupboard detailing, and lighting as per your preference. Now that's an attractive add-on! The brand does not stop just designing your kitchen but also helps its customers with budget planning.
With Ultracraft, you can get your cabinetry revamped with zero extra cost. It offers a vast selection of cabinet types along with separate parts. Ultracraft also uses fade-resistant colors and thermally-fused melamine interiors, which are bacteria-proof, same goes for its raw materials. Besides, Ultracraft is KCMA (Kitchen Cabinet Manufacturers Association) approved and is environmentally conscious, which is a big plus.
Design-Craft allows you to exhibit your style and bring your creative passion into your kitchen space. The brand is best known for its construction of sustainable products such as space-saving frameless cabinets that do not require much raw material. You can pick any style to revamp your kitchen, from contemporary designs to medieval fashion.
Wellborn has been in the market since 1961 and earned its rightful place as one of America's top-notch cabinet makers. Apart from fully-customized kitchen cabinets, the brand also offers other varieties such as Shaker-style cabinets and semi-custom cabinetry. You also gain access to an exclusive range of color themes and finishes to browse and select your match. Grace the hearth of your home with premium-quality accessories from Wellborn and make it your perfect haven.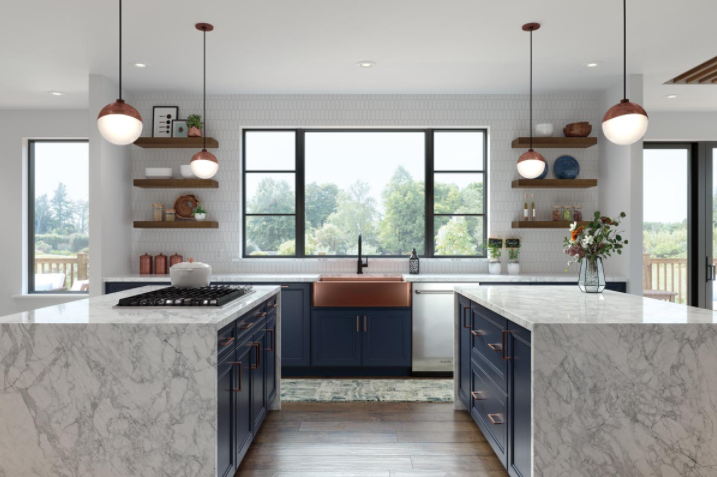 If you are worried about remodeling your kitchen area, Waypoint Living Spaces is here to assist you! That team at Waypoint ensures a hassle-free process, right from helping you from selecting the right cabinetry to installing them and adding the final touches. American Woodmark Corporation backs the brand, and hence it guarantees top-notch quality and an aesthetic look.
This brand brings a mix of minimalist designs and ultra-chic patterns to provide you with variations and multiple options to browse through. The J&K mastery is evident in its delicate curves and clean lines. The distinctive style and elegant color schemes offered by J&K Cabinetry can surely give your kitchen the ultimate makeover.
12 Affordable Kitchen Cabinets Makers In 2022
If you wouldn't like to burn a hole in your pocket in the name of remodeling your kitchen, here are a few budget-friendly brands that can offer you good-quality cabinets for a reasonable price.
Forevermark is a cost-efficient cabinetry brand that blends superior quality products with a sense of aesthetics. That's what defines the essence of Forevermark Cabinetry. Forevermark uses durable paints and environmental-friendly finishes. You'll find all kinds of styles from Shaker to Gramercy collection at Forevermark. Give your kitchen a conscious overhaul.
Are you someone who prefers a chic, modular kitchen over a traditional one? If so, you can revamp the look of your existing kitchen by choosing accessories from Fabuwood. This brand guarantees reliable products within an affordable price range, from floating shelves and deep-tiered drawers to sleek pull-outs. Fabuwood also offers durable polymer waste containers that make garbage management hassle-free while adding an organized look to your kitchen.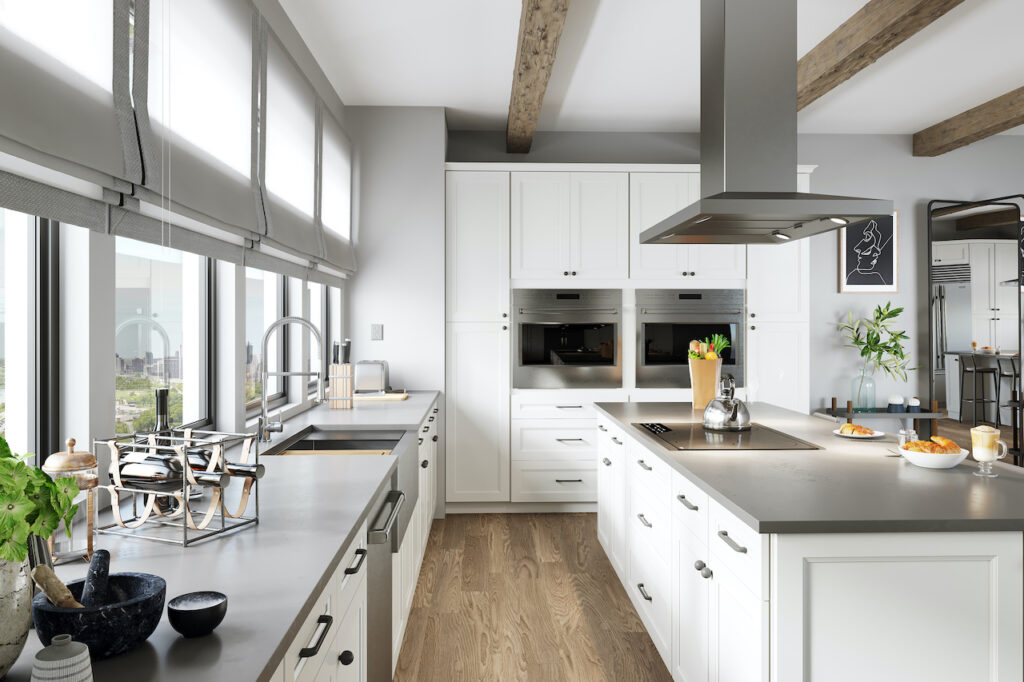 An affordable way to remodel your kitchen is to optimize the existing space practically. And Wellkraft Cabinetry does precisely that! Be it a traditional space or a modern design, the team at Wellkraft are well-equipped to provide you with the most suitable set of kitchen accessories that matches your taste as well as the decor of your kitchen.
CNC stays abreast of all new design trends and tries to incorporate these styles into its products, bringing you an eye-catching range of kitchen accessories. It never compromises on quality and designs its cabinets from top-notch materials.
Diamond NOW
Personalizing your kitchen into a dream space is no more costly. Diamond NOW brings forth quite an assortment of cabinet designs and styles. Pick your favorite color from a diverse palette and make your cooking space a head-turner. All in all, Diamond NOW delivers what it promises!
There's hardly anyone who hasn't heard of IKEA or browsed through their catalog, if not bought a product. Be it interior fittings or kitchen sinks; there is no home accessory that you wouldn't find at IKEA. Besides, you get numerous options to select from.
Life Art Cabinetry pays special attention to the environment and runs strict tests on its raw materials. Keeping in mind your specifications and preferences, the team here thoughtfully curates its products to design a sustainable kitchen and home for you. Get customized hinges, glides, doors, cabinets, and dovetail drawers and add your touch to your kitchen interiors.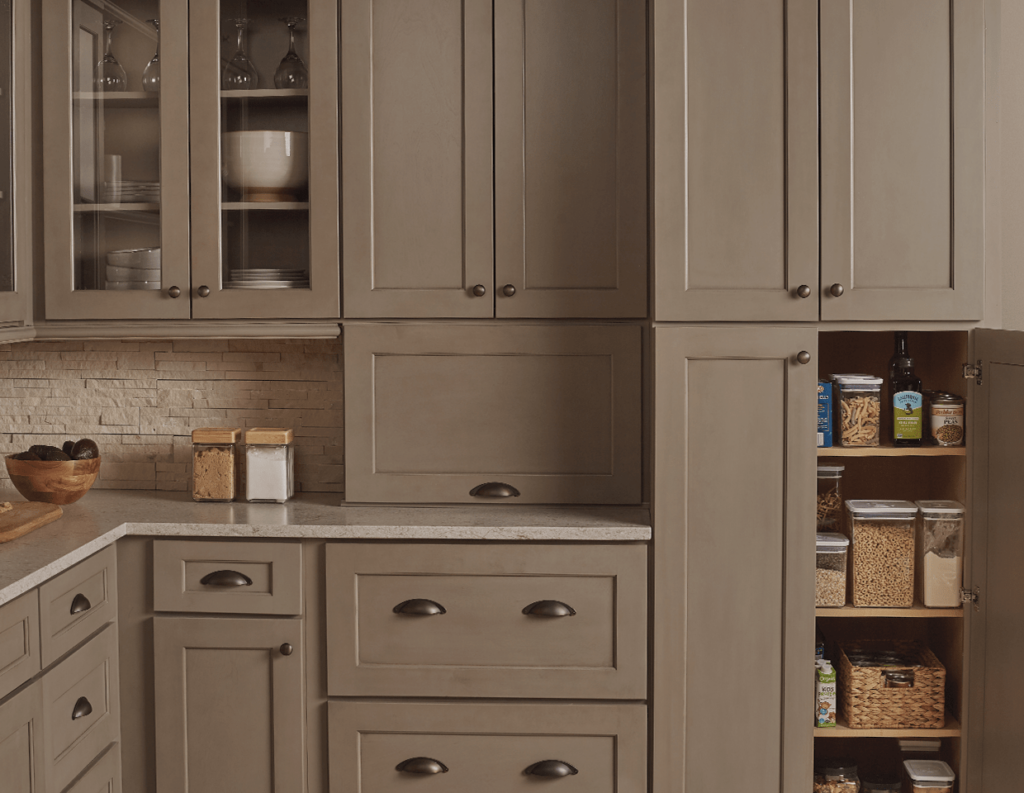 Let your kitchen exude a cozy, welcoming vibe by installing carefully-styled cabinets from Procraft Cabinetry. The brand creates timeless products brushed with a whiff of simplicity. Look through its classic framed and frameless cabinet collection and enable your kitchen to have a unique style statement.
If you love DIY home projects, you'd love customized products from Hampton Bay. Although its products are affordable, this brand will never disappoint you with its quality. You get to browse through its diverse color palette and finishes to narrow down on your favorite choice.
This company is the home for all kinds of modern-style cabinets. All Wood offers whopping discounts on its products while also providing a superior hardware and A-grade plywood. Like most other high-end brands, All Wood too crafts environment-friendly products and makes sure that its finishes are free of formaldehyde. All its cabinets come with sturdy metal connectors to make assembling easy and secure.
If you love sleek and modern cabinet styles, you'll find your match at 21st Century. Each cabinet design is sturdy and reliable while also bearing a classy look. The team here takes care of your needs, from assisting you in your selection to executing the installation process.
All cabinetry at Hanssem is made using the finest hardware and materials. You can customize all your accessories, from the paint to the pattern, without burning a hole in your pocket. Hannsem also offers a lifetime warranty, making it a much-preferred choice among homeowners.
How To Choose Kitchen Cabinets In 2022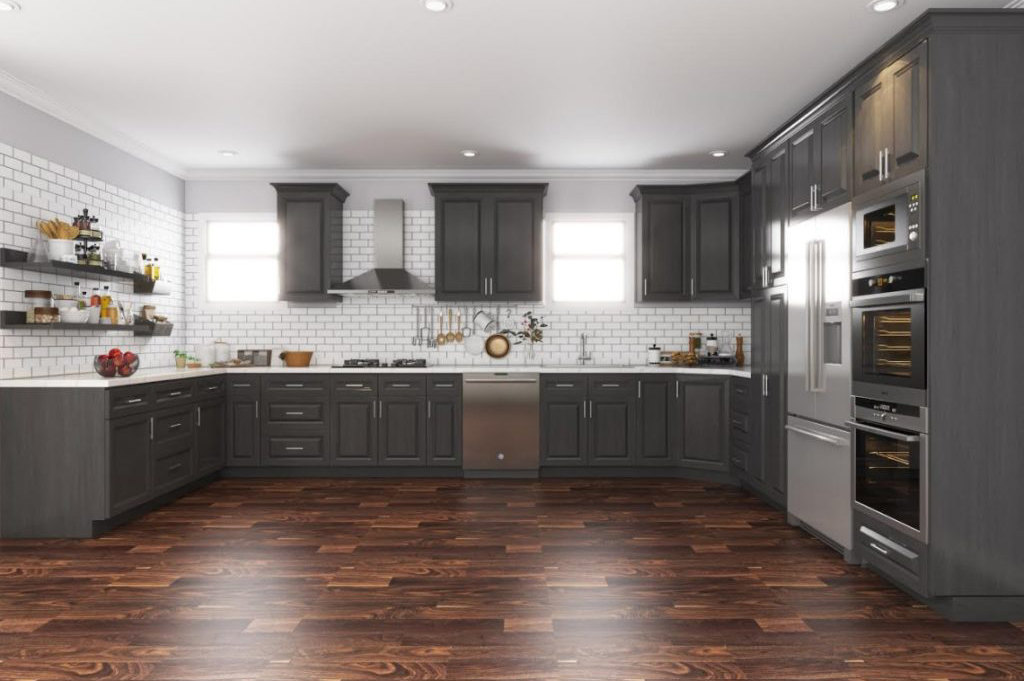 With so many styles and brands flooding the market, it can be challenging to decide which cabinetry will suit your taste the best. So, below are a few valuable tips to help you choose the ideal kitchen cabinet for your home.
Your kitchen style
While checking out cabinets, the first thing to consider is whether they'll compliment the interior decor of your kitchen. Think about the color scheme, layout, and available space in your kitchen before choosing a cabinet type. If your kitchen has limited space, you must look for space-saving cabinets.
Along with the cabinet type, you also need to decide the design and finish of your cabinets. Opt for a versatile design that easily fits into a modern and traditional kitchen. The aesthetics of your kitchen matters as much as its functionality.
Material
You'll find a wide range of kitchen cabinets made from different materials in the market. You can pick from a variety of hardwood, plywood, stainless steel, melamine, and so on. In terms of quality, hardwood tops the list, while particleboard tends to be comparatively lower in quality. As already mentioned, don't forget to consider the layout of your kitchen before deciding on the cabinet material.
Fittings and handles
Cabinet doors and handles might not seem like an important aspect to look at, but they do support the theme of your kitchen. Besides, doorknobs, fittings, and handles aren't there just for the show. They are, in fact, indispensable. So, you must pick stylish but practical handles. Stainless steel is an excellent material for handles and knobs as it's easy to clean and convenient to hold.
Conclusion
Cabinets play a significant role in deciding the look and vibe of a kitchen. So, they require careful consideration and scrutiny when you remodel or build a new kitchen. We hope the buying guide and list of brands that we discussed above will be helpful in your search for the perfect kitchen cabinetry.