Home » 10 Best Granite Places in Montgomery County, MD
10 Best Granite Places in Montgomery County, MD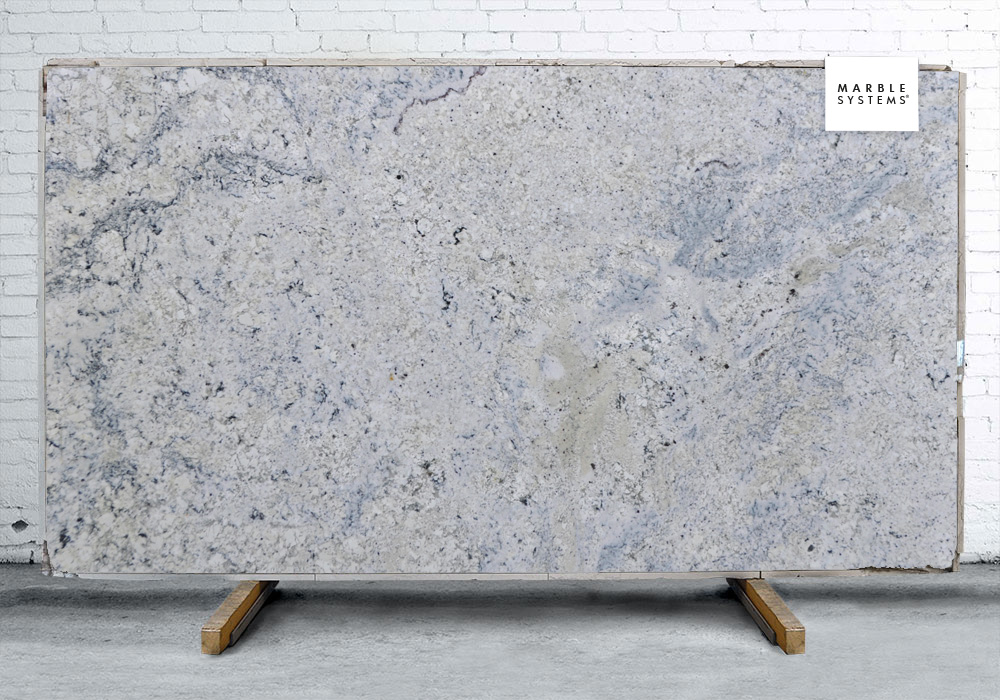 There are a number of reasons why granite is the hottest option for bathroom slabs, cabinets, or kitchen countertops in home remodeling projects. While it is available in various textures and colors, no two pieces are alike. Besides, it is heat-resistant, durable, and easy to clean. If you're wondering about aesthetics, granite is one stone that can add a regal touch to any space or corner. For a stone that is so popular among homeowners and designers, it might not always be authentic. So, you need to find trusted retailers and brands that you can rely on. Well, we've handled that part by curating a list of the best granite places in Montgomery County, MD. Take a look and find your match!
Thomas Marble & Granite 
A family-owned business, Thomas Marble and Granite understands the true essence of a home and so invests only in premium quality granite for home improvement projects. The company has been going strong since its inception in 1996. The team seamlessly manages every aspect of the process, starting from the selection of stones to installing them.
Architecture Stones 
Architecture Stones has carved a niche in home improvement industry with its 40-year old presence. It supplies the best quality granite all over MD and even the DC area. You can skim through their extensive catalog to choose the pattern and color of your preference and get a hassle-free installation experience.
Stone & Tile World
The expert team at Stone & Tile World boasts of a combined experience of 70 years which is almost unbeatable in the industry. When it comes to the quality of its products, this brand is not one to compromise. They have a broad selection of granite that are proven to be extracted from the best places in the world.
Quick Countertop & Cabinets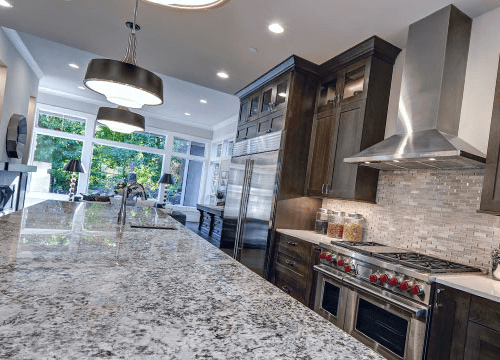 Looking for countertop remodel and cabinet replacements for an affordable price? Quick Countertop & Cabinets is where you need to head over right away. The company caters to all your remodeling needs from selection to fabrication to the final installation. Besides, they are known for their exceptional customer service.
Alpine Stone Company 
Alpine Stone Company strives to provide the best-quality granite to homeowners and leaves no stone unturned when it comes to fabrication and installation. The team makes you feel at home and guides you in every step, starting with the selection. If you're tight on your budget, there's nothing to worry about. Alpine Stone customizes their products as per your needs and budget.
Montgomery Quartz 
Montgomery Quartz has been serving homeowners of the MD region for the past 8 years and their amazing track record with customers speaks for their brilliance. Whatever be your requirement with respect to countertops—repair, replacement, reinstallation—the company will deliver you with only the best. 
Premier Countertops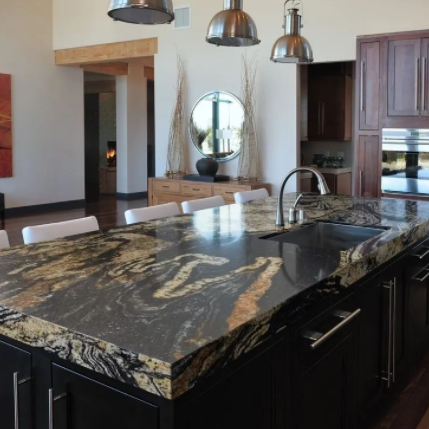 Add a personal touch to your home improvement project by picking the ideal granite from Premier Countertops. What sets this brand apart from its peers is its affordable pricing and customer satisfaction. The team prioritizes every client individually and works in full force to bring them closer to their dream home.
Marble Systems
Established in 1982, Marble Systems has been an industry leader in delivering the most exotic surface finishes. If you're more into grace and elegance, it can prove to be your ideal remodeler. Be it your kitchen cabinet or bathroom slab, this brand brings you every kind of texture and color of granite to go well with different home spaces.
Flintstone Marble & Granite
Flintstone Marble & Granite's pride lies in its massive inventory of 100+ varieties of granite pieces in the entire DMV region. There is no one who wouldn't find the perfect match for their countertops at Flintstone. Once you've made your selection, you can leave the team to handle the rest of the process.
Granite Works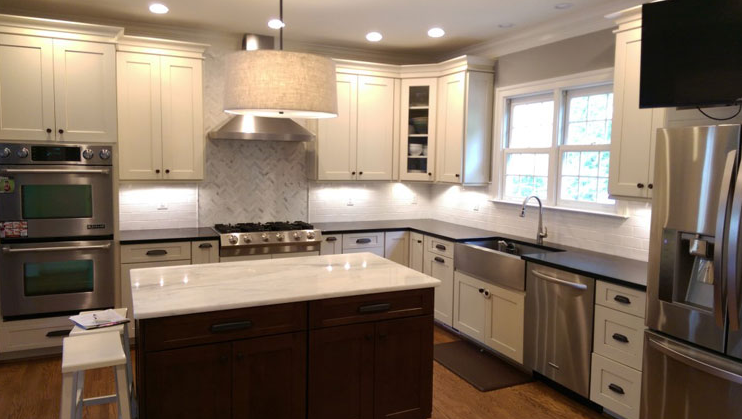 Offering a variety of shades, textures, and types of granite, Granite Works is undoubtedly one of the best granite places in Montgomery County, MD. The craftsmen have a fine eye for detail which enables them to fabricate the perfect piece for you. In addition, the management team isn't far behind when it comes to delivering services on time.