Can You Paint Granite Countertops?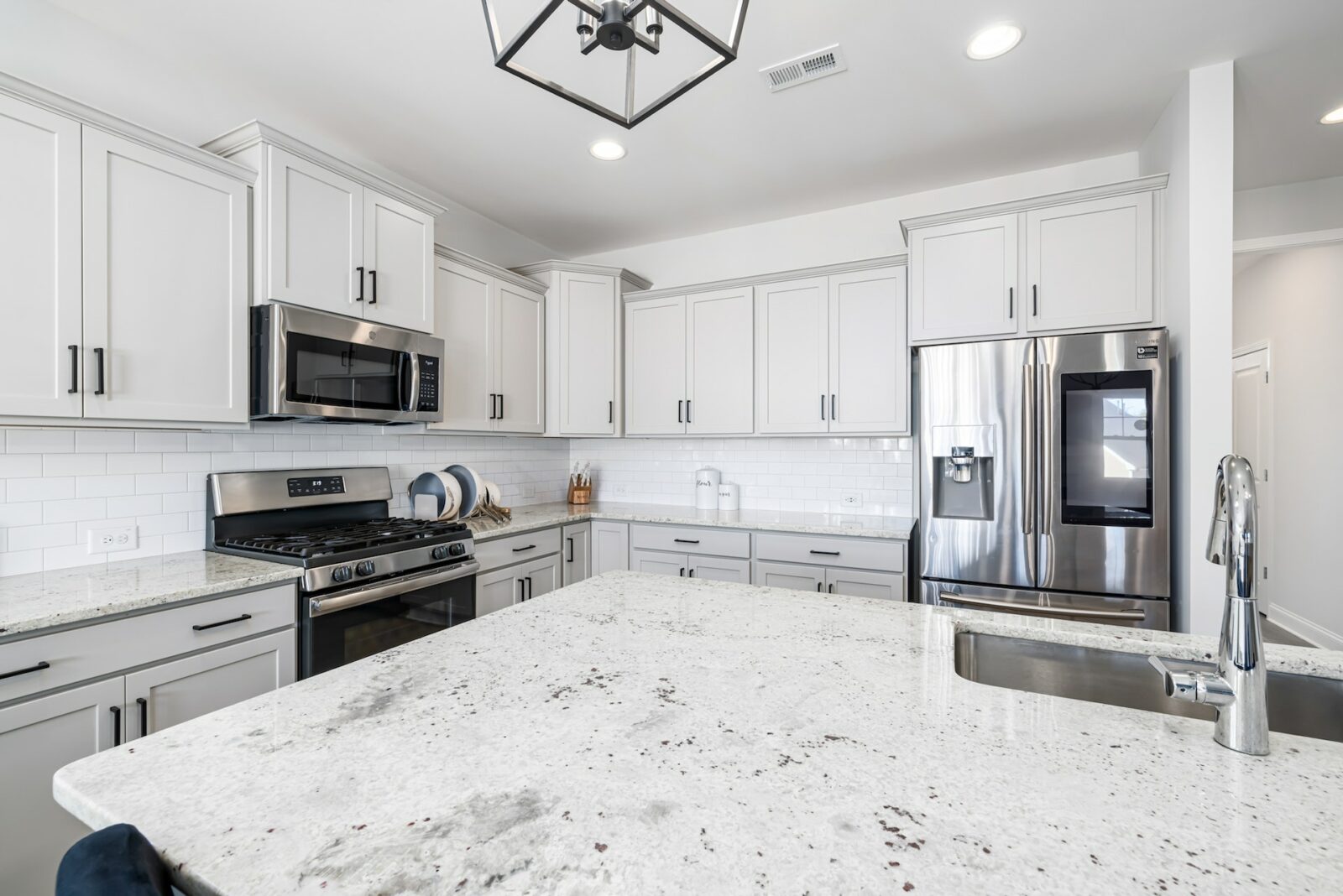 Tired of your dated granite countertops in the kitchen or bathroom? 
Don't replace it; paint it!
You heard that right. Yes, you can paint granite countertops.
If you have the right primer, paint, and sealer, you can paint your countertop, backsplash, coffee bars, and even fireplace mantels. Granite countertop paint is much cheaper than demolishing and revamping your countertops. While it is possible to paint granite, it can be a bit challenging. This article will delve deeper into the art of painting granite countertops. So, let's get started!
How to Paint Granite Countertops?
Now that we know that painting granite countertops are doable, let's move on to the next question — how to paint granite countertops? You can paint your granite countertops with the help of special paints and primers available in your local hardware store. But before you start painting, you need to prepare your surface first. If you don't take these steps to prepare the surface, the paint might not stick.
How to Prepare Granite Surface Before Painting?
You must remember a few points while getting the granite countertop ready for a layer of paint. 
You start by rubbing the surface with alcohol to remove any silicone caulking.

Next, scrub the surface with a water-based soap to eliminate greasy residues. Once washed, rinse the surface with clean water until the soapy residue is completely gone. 

Glossy surfaces usually do not hold paint well. So, you will have to mechanically or chemically etch the granite to enhance adhesion capacity. 

You can use sandpaper to turn the surface rough so that the paint and primer can stick easily. 

Some people also use an electric sander which saves a lot of time and pain. But if you miss out on even a tiny area, the new paint and primer will start to chip and peel. This can quickly spread throughout the new finish, ruining the entire look.

Take time to meticulously clean, etch or sand, and prepare the surface. Remember to thoroughly vacuum and clean the surface after sanding to ensure there are no dust and dirt particles on the surface. 

Then, apply professional polyurethane or a premium-quality epoxy coating on the countertop. Be careful of the coating you use; you must consult a professional or knowledgeable person to avoid mishaps.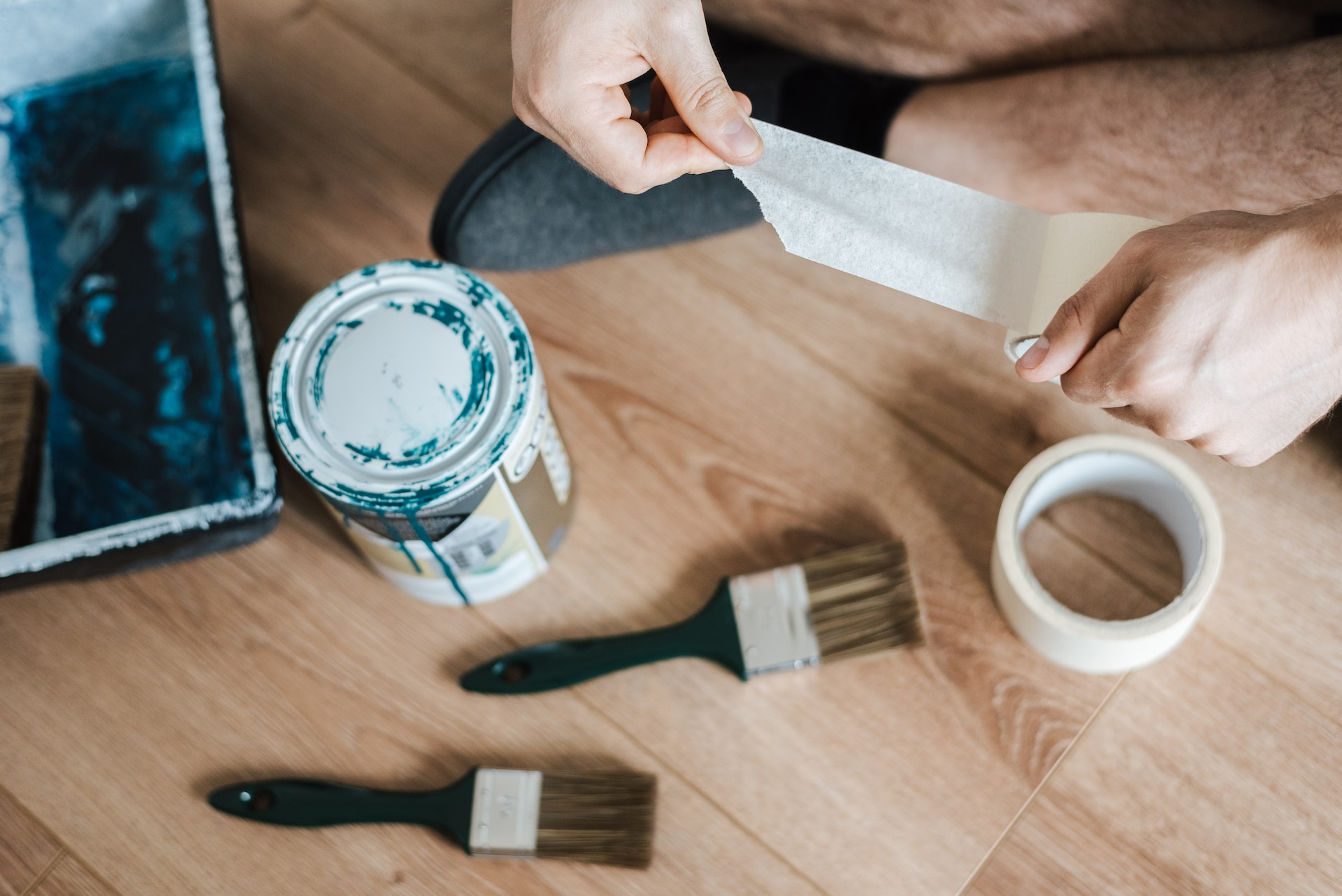 Steps to Follow
Once you have prepared your granite countertop, it's time to start the painting. Below are a few simple steps that you can follow.
Prime Time
The first step before painting any surface is to apply primer. Primer helps the paint to stick to the surface without chipping or leaving any protrusions or rough edges. Mask off any areas you don't want to paint using tape or plastic. Pick a primer that works well on a glossy surface and is compatible with the epoxy coating or polyurethane you plan to use on the surface. You can also use a tint later to match the shade of paint you'll be using for your countertop. 
Give ample time for the paint to dry, as suggested in the manufacturer's instructions. Once the primer has completely dried, you can apply paint. 
Paint Selection
Selecting the right paint for granite countertops is vital as ordinary paint won't hold up well to water, grease, and general wear and tear on your countertop. Buy a paint that's specially designed for countertop applications. If you do not invest in the appropriate paint, you might end up leaving noticeable brush strokes on the surface. 
Some granite paint for countertops is acrylic, latex, and epoxy, which have strong adhesion and are durable. Acrylic latex paint is ideal for kitchens and bathrooms as it protects against heat and water.
Choosing the Color Scheme
Another important step is to choose a suitable color palette that will suit the vibe of your room. So, when you have to pick the paint color, check the color scheme of the room so that they are in line. The look and feel of your granite countertops and paint colors should go hand in hand. Darker shades go well with kitchens and bathrooms as these are high-traffic areas. If you're the granite surface around your fireplace, you may pick any color of your choice that can turn it into a focal point. However, choosing a color that aligns with the existing decor and draws attention is always an excellent idea.
Paint Away
Now comes the crucial step, i.e., painting. You will need a reasonable amount of time to apply the paint over your countertops. Moreover, the paint will need time to dry completely before you move on to the next phase. Remember, you might not be able to use your bathroom or kitchen frequently until the entire process is over. The same applies to the fireplace. You won't be able to light a fire during the painting phase. 
See Also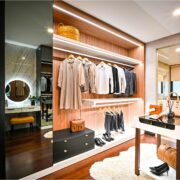 Seal it Up
Only after the paint has completely dried up can you consider applying the sealant. Sealing the surface is crucial as it helps lock in the paint. It's like a protective cover that will ensure the look and feel of the surface and prevent it from getting scratched or developing mold and mildew. Sealers also protect the surface from getting stained, as kitchens and bathrooms are prone to accumulate grime and dirt. Overall, it makes the surface looks sleek and clean. 
A masonry sealer is the best sealer for granite or any natural stone surface. You'll need a gallon or two of the sealer to cover the entire space. You can use a paintbrush or roller to apply the sealer. Sealers usually take about a day to dry. So, allow the surface to dry properly before putting all the items back on the countertop.  
How to Paint Granite Countertops White?
Whatever paint you use, the process is the same. However, if you're bored of the old granite look, you can pick a paint that can transform the look into something like white marble. Various countertop paint kits available in the market can offer the look of any material, be it laminate or marble. 
If you're thinking marble, you must make the veining patterns over the primer before you apply your paint. This will create the exact effect of a marble surface and upgrade the look of your countertop. After the paint dries, you need to apply a chemical sealer to maintain the finish and keep it from fading over time. The painted granite countertops before and after will look like two different surfaces. 
How to Paint Laminate Countertops to Look Like Granite?
In this case, you reverse the previous idea. However, instead of painting a granite surface, you'll be layering a laminate countertop with granite countertop paint. Follow all the necessary steps, but here, you'll have to choose a paint that can deliver the coarse-grained look of granite. 
Final Thoughts
After going through the discussion, you might wonder if all this is worth the effort and risk. The outcome depends on your experience, tolerance for risk, and maintenance skills. There's no harm in trying your luck! If you use the right paint type and adhere to all the steps, you can create a beautiful finish that stands the test of time.