Let's talk about turning your living room into a showstopper.
How?
With Hardwood Flooring!
It's not just about floors – it's about setting the stage for your life's best moments.
Whether revamping old flooring or starting from scratch, hardwood floors are like the perfect pair of jeans:
Timeless
Versatile
Always in Style.
Different Types of Living Room Hardwood Flooring
Oak: The Versatile Classic
Why We Love It: Oak is like a reliable friend who never lets you down. It's durable, has a beautiful grain, and comes in a variety of colors.

Perfect For: Almost any living room, whether you're going for a cozy cottage vibe or a sleek, modern look.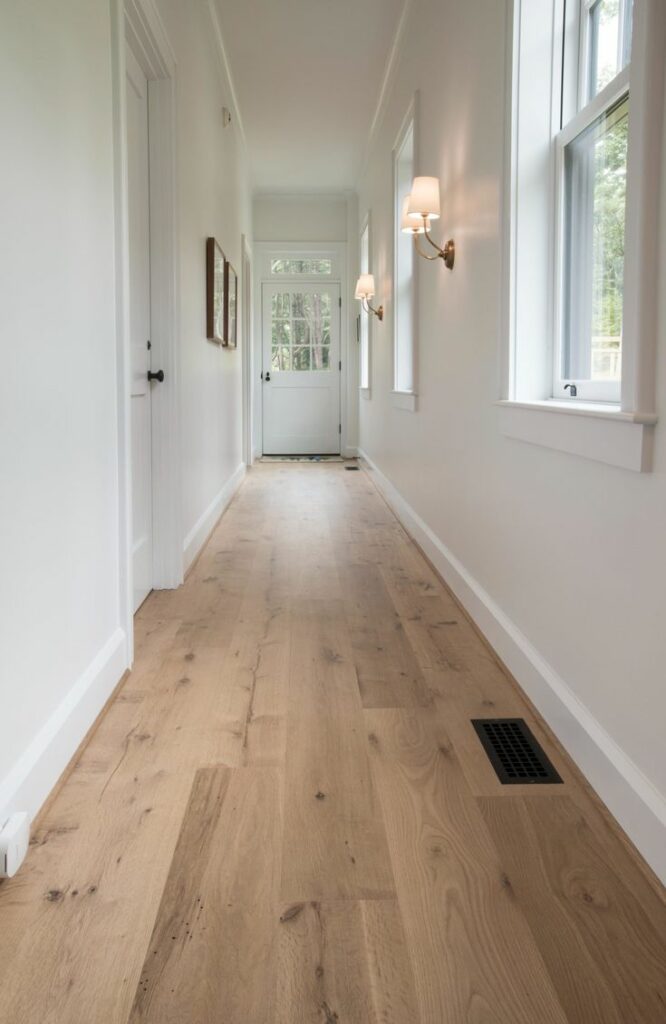 Maple: The Bright and Tough Cookie
The Scoop: Maple's your go-to for a brighter, more contemporary feel. It's super tough, resisting scratches and dents like a champ.

Best Suited For: Living rooms that get a lot of use or homes with kids and pets running around.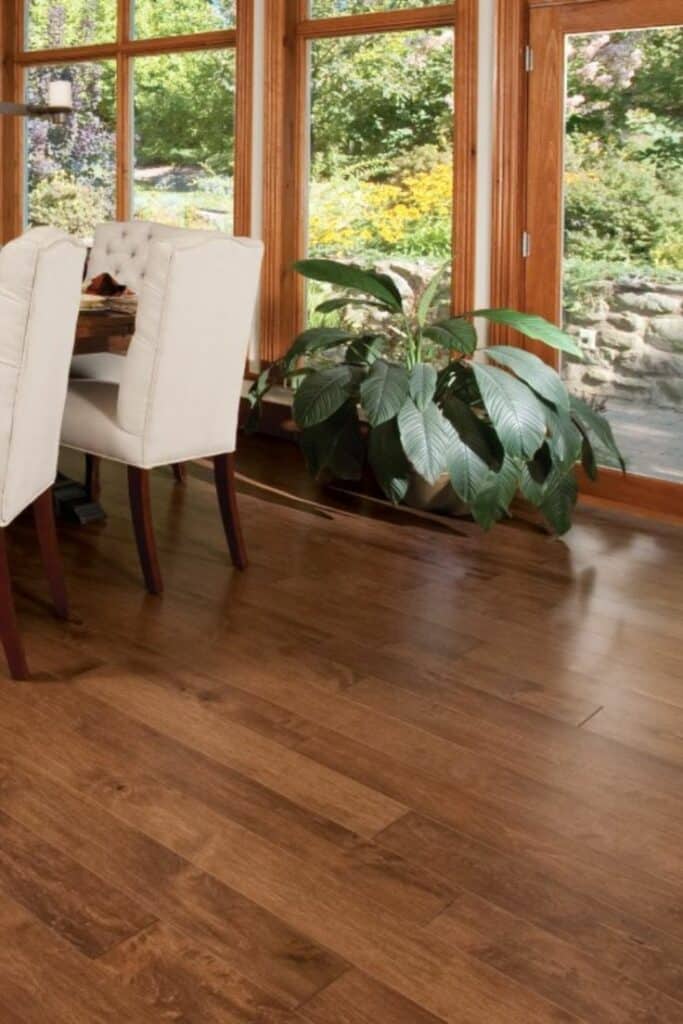 Walnut: The Dark and Elegant Choice
Why It's Great: If you're after richness and depth, walnut's your wood. Its dark tones ooze sophistication and luxury.

Ideal For: Spaces where you want to make a statement, like a formal living room or a grand entertaining area.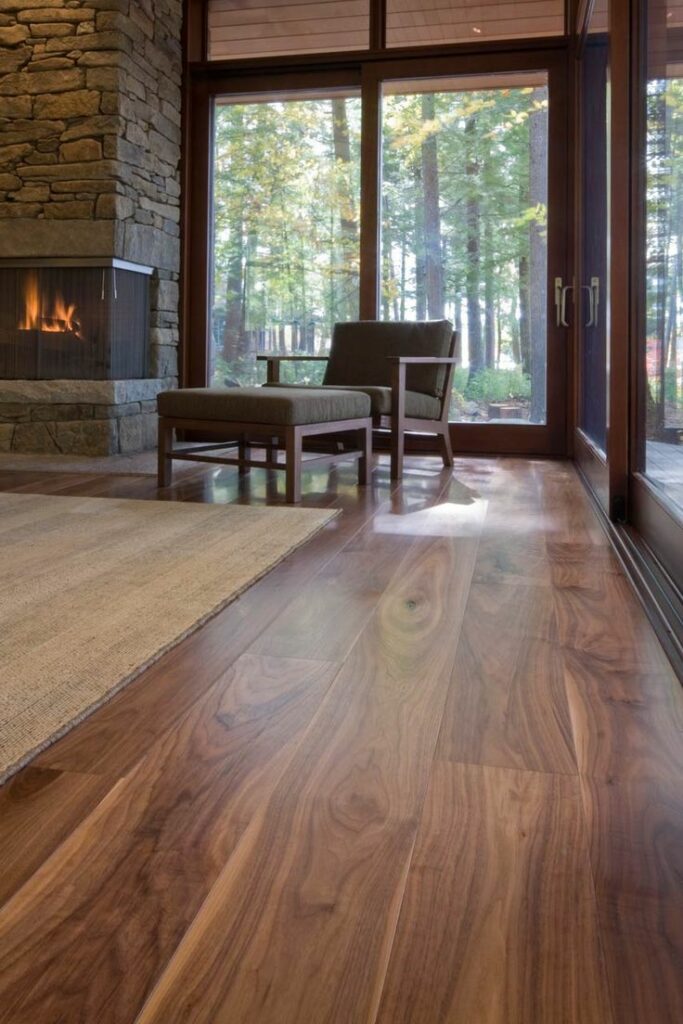 Bamboo: The Eco-Friendly Innovator
Eco Points: Not technically wood, but bamboo floors are sustainable and eco-friendly.

Where It Shines: Great for contemporary living rooms and for those wanting to make a green statement.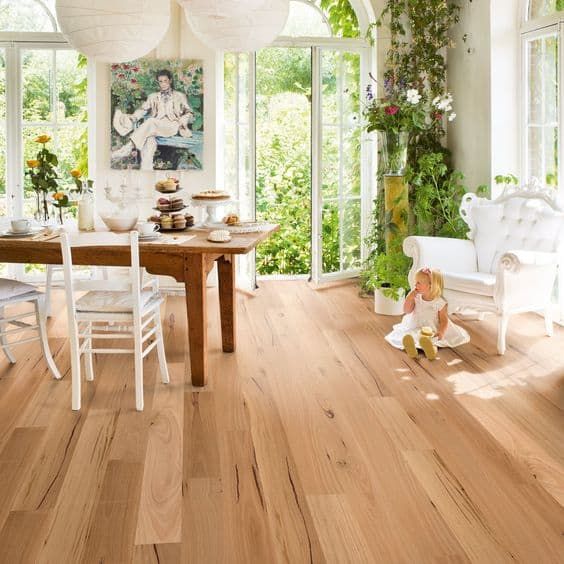 Cherry: The Warm and Inviting Pick
The Lowdown: Cherry wood floors are known for their warm, reddish hues that deepen over time.

Where to Use: Perfect for creating a cozy, inviting atmosphere in family-centric living spaces.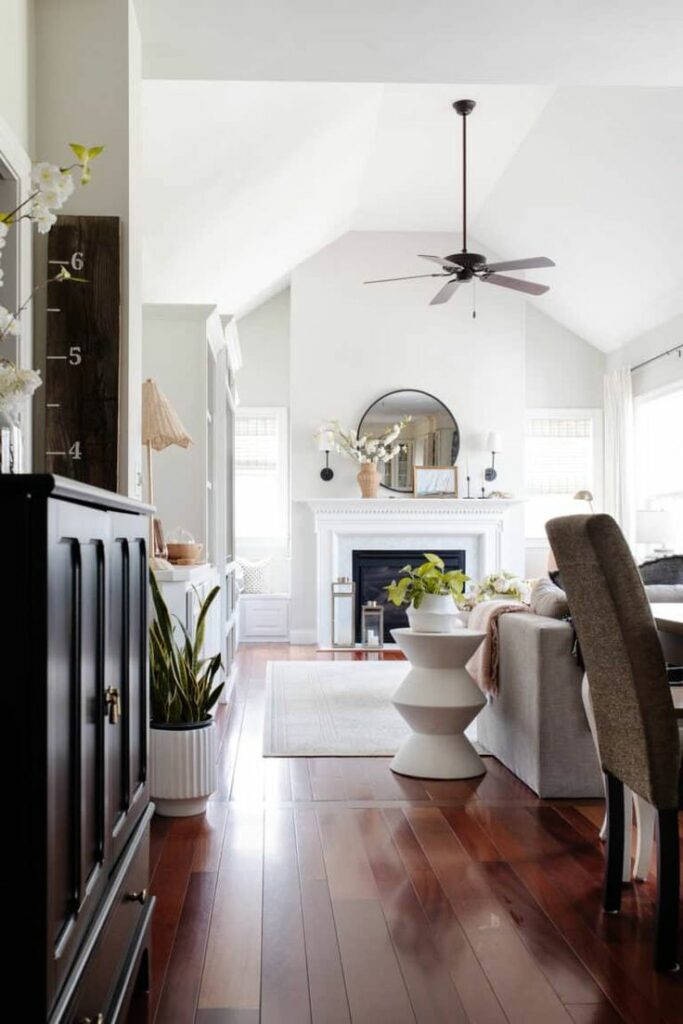 Hickory: The Rugged, Rustic Star
What's to Love: Hickory brings a strong, distinct pattern that adds character and a rustic edge.

Best for: Rooms that aim for a more rustic, country, or traditional decor.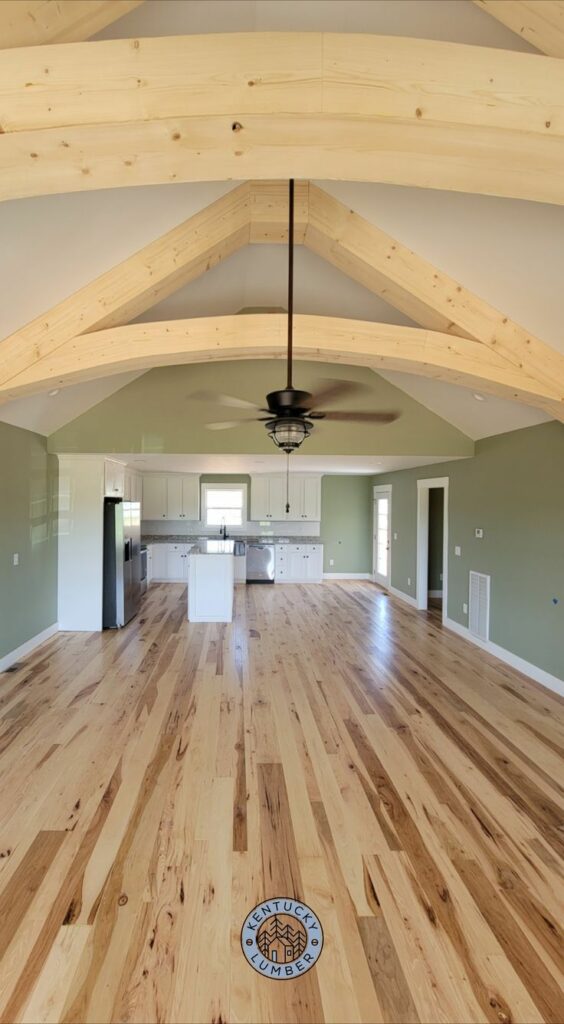 Remember, the right living room hardwood flooring is the one that not only looks great but also aligns with your lifestyle and home's overall vibe. Whether it's the classic appeal of oak or the unique charm of bamboo, your choice is all about making your space feel like home.
Why Hardwood is Your Living Room's Best Friend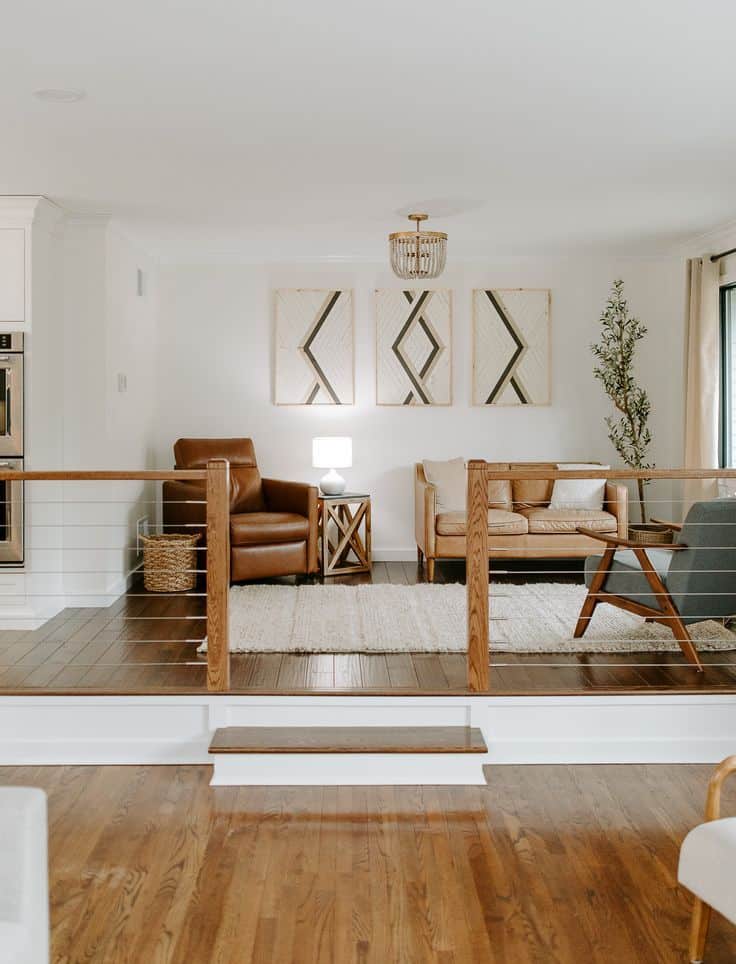 Durability Meets Style
These floors are tough cookies, yet they exude an elegance that lasts for decades.
Visual Harmony
Hardwood brings a natural, earthy beauty that effortlessly complements any décor style, from modern minimalism to classic opulence.
Investment for the Future
Not only do they stand the test of time, but hardwood floors can also elevate your home's market value. Talk about a smart design choice!
Area Rugs on Hardwood: The Art of Accentuation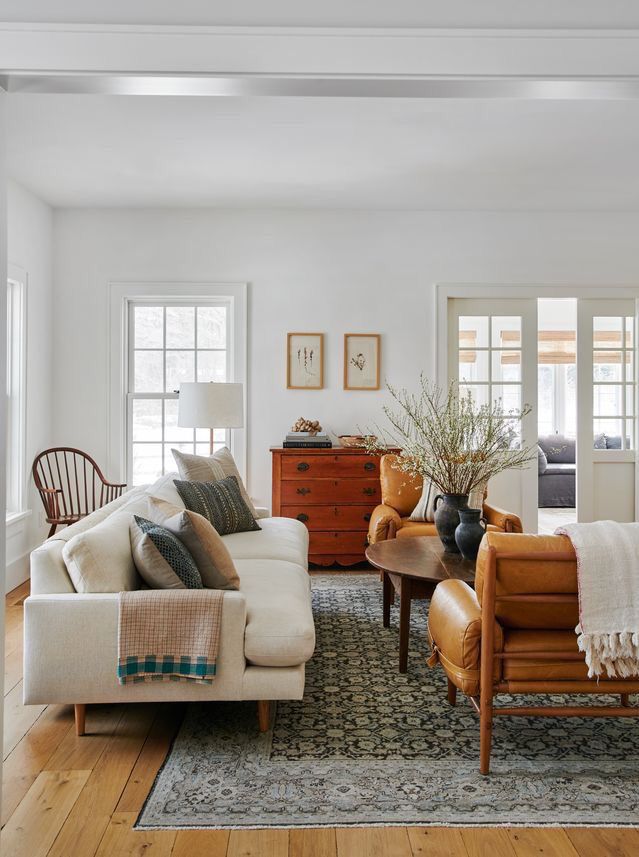 Area rugs aren't just accessories; they're essential in bringing out the best in your hardwood floors. Here's how to nail it:
Color Coordination: Choose a rug that sings in harmony with your floor's hue and pattern.

Size Matters: The rug should be a fitting frame for your furniture, not overwhelming or underwhelming.

Rotate to Preserve: Shifting your rug's position now and then prevents your beautiful floors from uneven fading.
Easy Living RoomHardwood Floor Care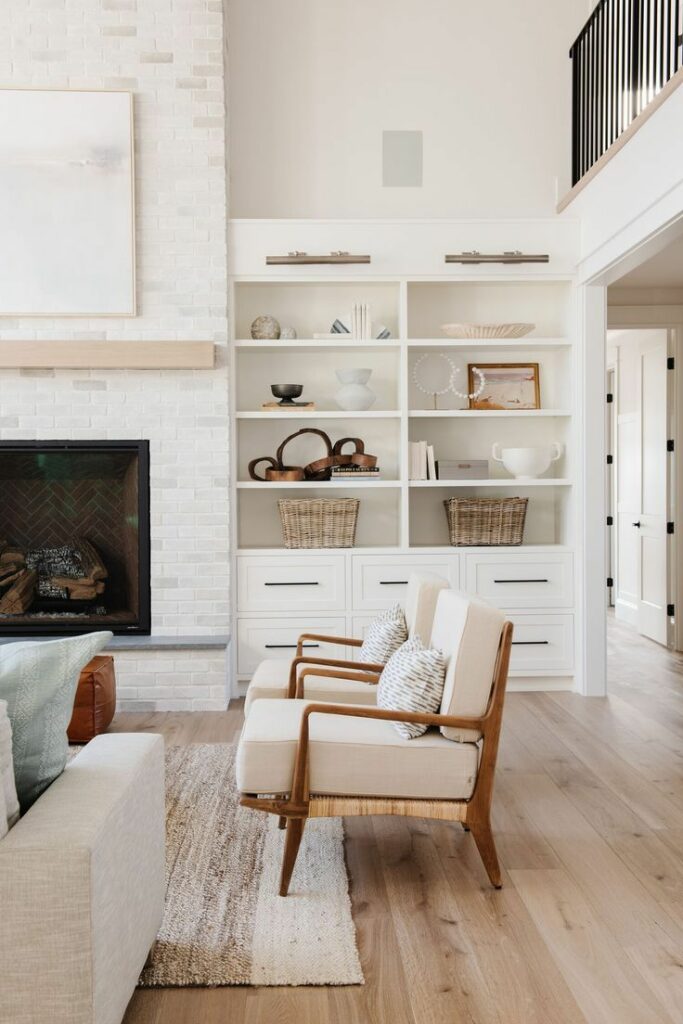 Maintaining your living room hardwood flooring is no sweat:
Gentle Cleansing: A quick sweep or vacuum can keep those pesky scratches away.

Spill? What Spill?: Wipe up messes pronto to prevent water damage.

Wood-Friendly Products Only: Treat your floors to some TLC with the right cleaners.
Living Room Hardwood Flooring Cleaning Materials We Recommend
Click on the photo to buy the product!
Living Room Hardwood Flooring FAQs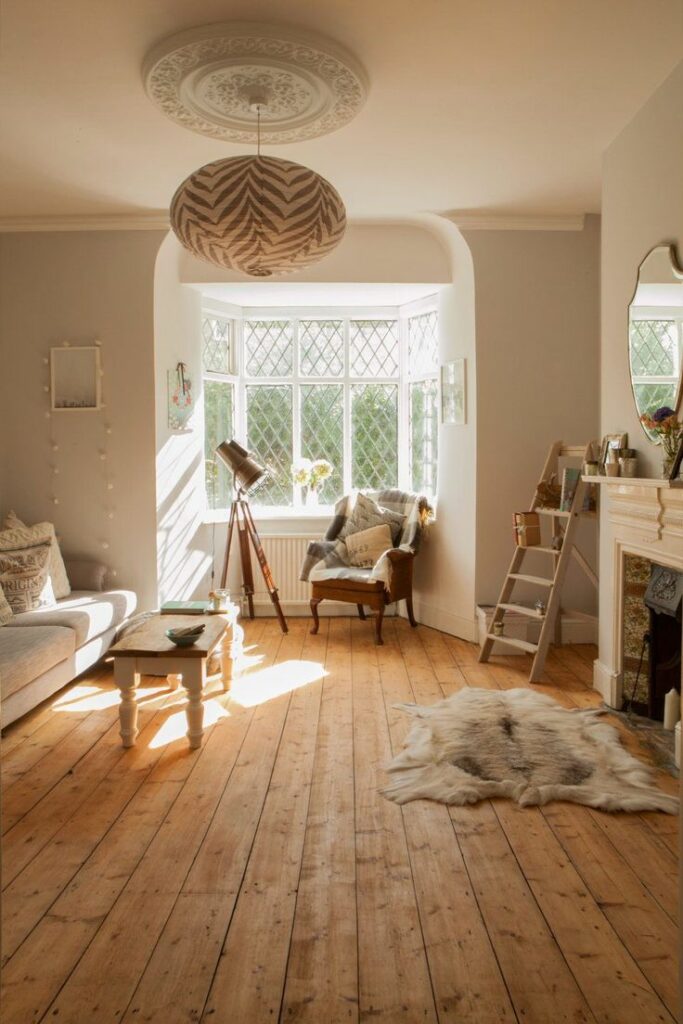 Can hardwood floors withstand heavy foot traffic in living rooms?
Absolutely. Hardwood floors are designed for durability and can handle high-traffic areas with proper care.
How often should hardwood floors be refinished?
Typically, every 7-10 years, but it depends on wear and tear.
Are hardwood floors suitable for homes with pets?
Yes, though it's wise to choose harder wood species to minimize scratches.
Conclusion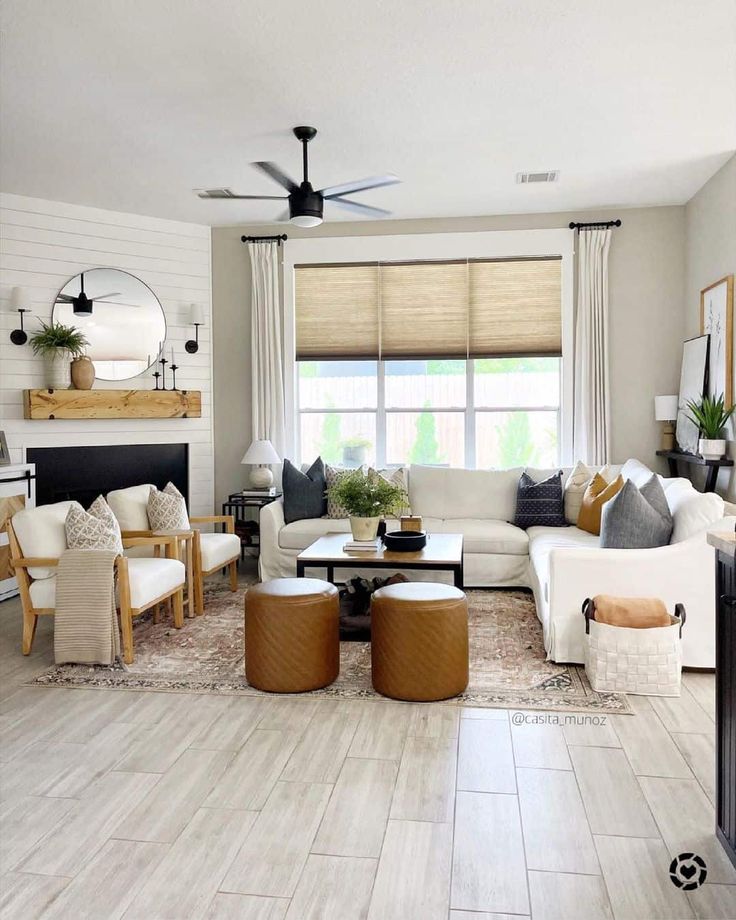 Choosing hardwood flooring for your living room is like deciding to have fun with your home's design. Whether you're into the bold statement of dark woods or the light and breezy feel of softer hues, there's a hardwood option that's just right for your space. Cheers to finding the best living room hardwood flooring for your home!