Home » 10 Best Kitchen & Bathroom Remodeling Companies in Normal, IL in 2022
10 Best Kitchen & Bathroom Remodeling Companies in Normal, IL in 2022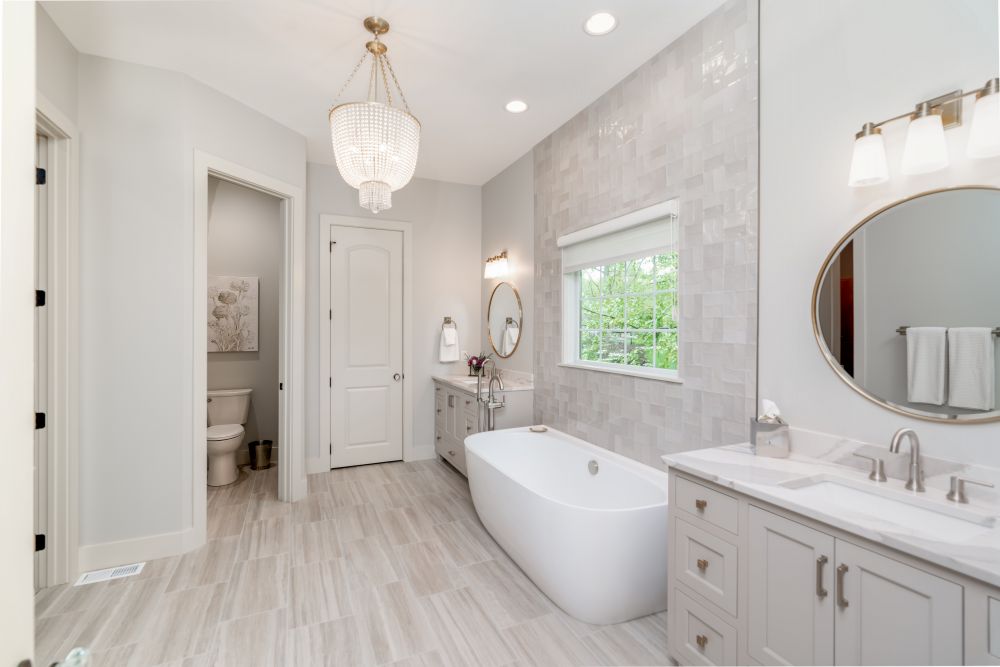 A lot goes into the renovation of a home, more so when it's about reimagining the bathroom and kitchen which are the epicenters of any household. With so many things to consider—from budget to design to materials, it's always a relief if you have the right set of people to guide you through the process. Keeping this in mind, we bring you a thoughtfully generated list of the best remodeling companies in Normal, IL. Our list has been curated based on honest reviews from customers and extensive market research. Go on, check them out!
Banks Remodeling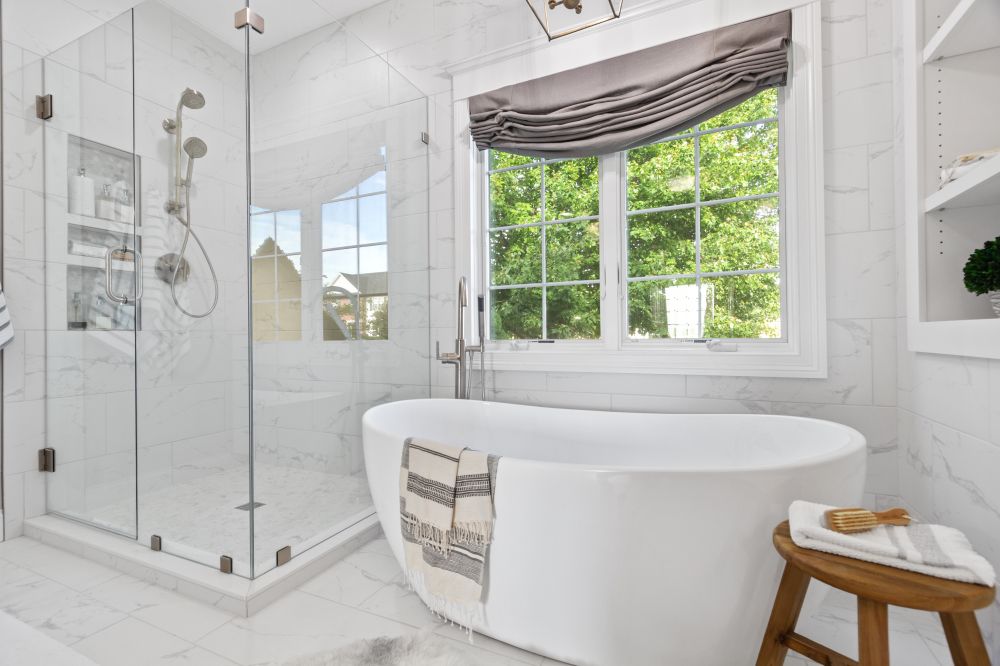 Josh Banks founded Banks Remodeling to carry forth his passion for construction. The firm is currently based in Bloomington. It takes care of residential projects, specializing in new home construction, remodeling of bathrooms, kitchens, basements & media rooms, carpentry, patio & deck, and so on. 
Banks Remodeling Reviews
We worked with Banks Remodeling to remodel our basement! Beginning to end Josh Banks, his team and everyone associated with them were amazing. Josh was attentive to every detail, communicated frequently throughout our project and was VERY responsive. Meghan in his office was always willing to help and questions were responded to within the same day. I loved being able to follow the project plan online and communicating with Josh any questions we had. The three most impressive things 1. Quality of work…UNMATCHED! 2. Service…responses same day or by the next morning before 8am 3. Reputation…I love working with a company that across the board you hear great things about. From the folks that laid the tile, installed the cabinets, painted to the sales clerks in the stores we selected lighting, flooring, cabinets, tile, etc. from…. all of them said Banks Remodeling is the best! Treats them right and the customers right. That says a lot! Loving our basement, will use them again and HIGHLY recommend them for any project! 
Congenial Construction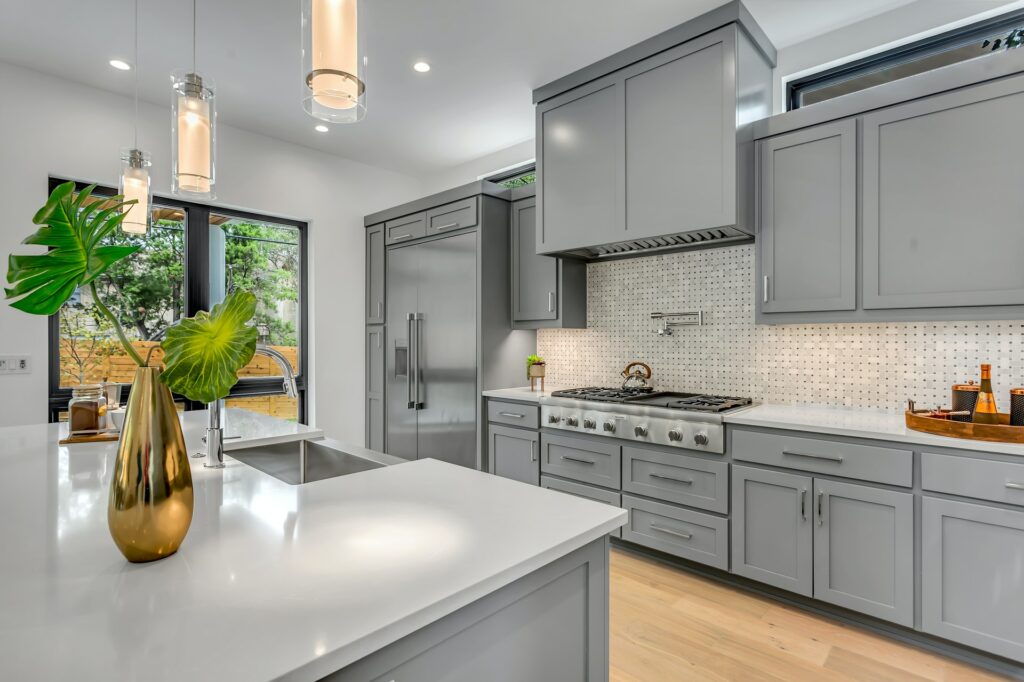 Congenial Construction is a home remodeling company based out of Normal, IL. The company was founded by Jeff Piercy. The team of Congenial has a keen eye for detail and handles the installation of cabinets, kitchen countertops, and tiles. To book your appointment for a free consultation, make a call to the team right away. 
Congenial Construction Reviews
We hired Jeff to install our Kitchen cabinets (uppers, lowers and an island) during our home renovation. Jeff did a great job and he did so in a timely fashion. We would definitely hire him again. One great quality that Jeff has, is his attention detail. He will verify with you that everything is correct. He wants to ensure that what the Spec sheet says and what you want is the same. He isn't satisfied until you are satisfied. Thank you Jeff!
Nordine Remodeling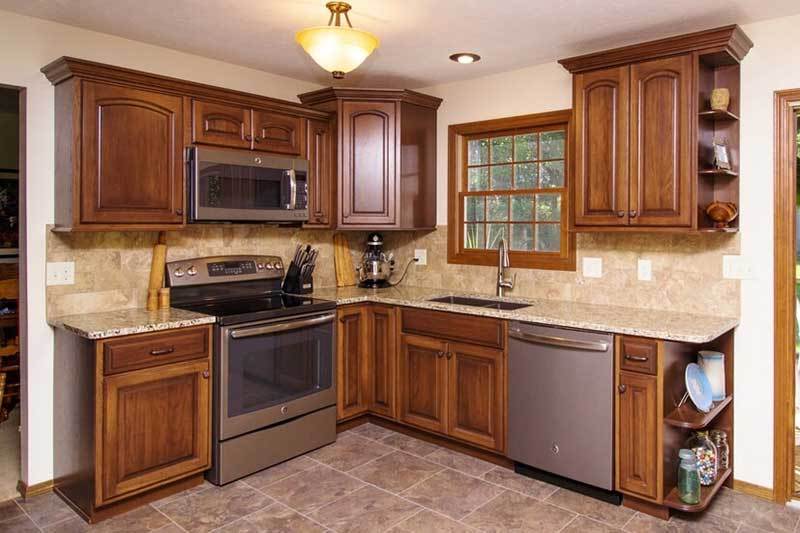 BBB-accredited Nordine Remodeling has a long history dating back to 1978 when it was a mere siding business. Over the years, it expanded its services and grew into a full-fledged kitchen and bathroom remodeling company. Additional services include home additions, flooring installation, roofing, door & window replacement, etc. The firm is based in Bloomington-Normal and serves the neighboring areas of Lexington, Carlock, Towanda, and Hudson. 
Nordine Remodeling Reviews
Everyone was so kind and knowledgeable and did great work! My roof was leaking and George and crew made sure that my home was protected from the coming rain by squeezing me in as soon as they could. The work was exceptional and the customer service was wonderful! Highly recommended!
Menold Construction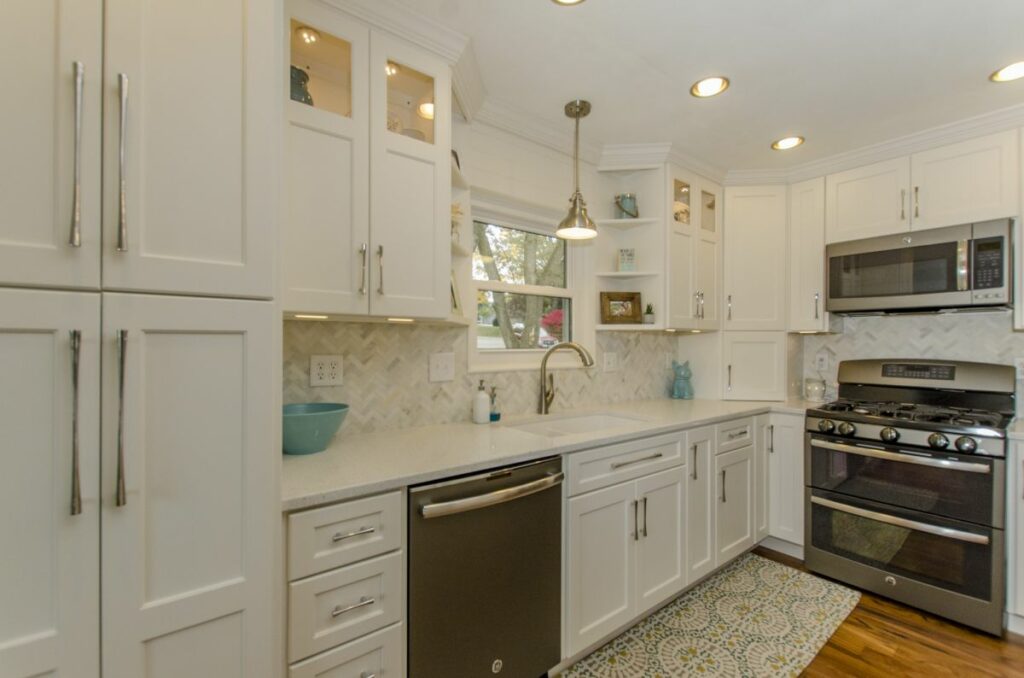 Menold Construction specializes in damage restoration and mold removal, with offices across Champaign-Urbana, Morton, and Normal-Bloomington. The company has a legacy spanning across 44 years during which they have offered extensive recovery services in areas struck by natural disasters as well as accidents. It also provides additional services such as carpet 7 upholstery cleaning, COVID support, and vandalism, to name a few. 
Menold Construction Reviews
Everyone that I had contact with was friendly, courteous, and professional. From first contact, through Greg Hahn – who went beyond just doing the job. He gave great service, over and above that which was necessary. I applaud his efforts, and the work done by everyone from Menold.
LandMark Construction & Renovations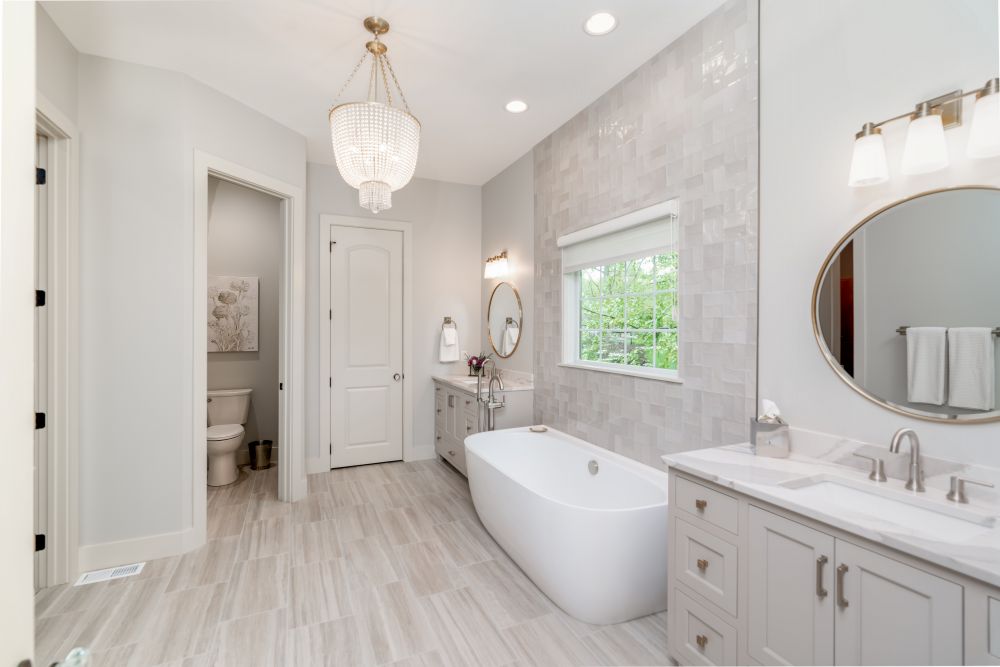 LandMark Construction & Renovations was founded by a third-generation construction expert, Mark Johnson. Mark has been working in the Bloomington-Normal home building industry since 1990. The company specializes in the remodeling of kitchens, bathroom designs, room additions, basements, new construction, and so on. 
LandMark Construction & Renovation Reviews
LandMark Construction & Renovations completed a bathroom renovation for us, and we are delighted with the final outcome! The attention to detail was outstanding, and the quality of the work was exceptional. Equally impressive was the fact that from demolition to completion, Mark's team never missed a day on the schedule. The scope of the project included at least six different trades, and each delivered professional results on time. Dan, the project manager, was out virtually every day and sometimes more than once a day to ensure that everything ran efficiently and according to schedule. Mark and his entire team deserve not only our gratitude but also our highest recommendation.
Creative Kitchens & Baths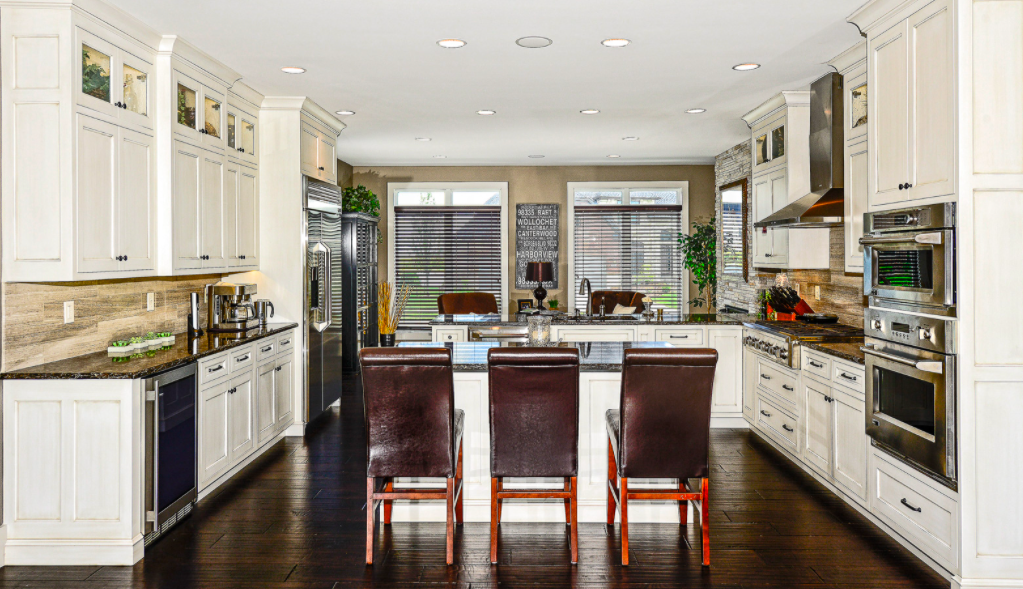 Mark Thoennes laid the foundation of Creative Kitchens & Baths in 1978. The company offers a top-notch collection of countertops (quartz, laminate, solid wood, etc.), cabinetry, wood carvings, etc. It specializes in the customized remodeling of kitchens, baths, bars, buffets, and home offices, among others.
Creative Kitchens & Baths Reviews
Awesome selection…great quality…their experience & attention to detail is obvious. You too will be very pleased. Shout out to Roxanne!
Keystone Custom Home & Remodelers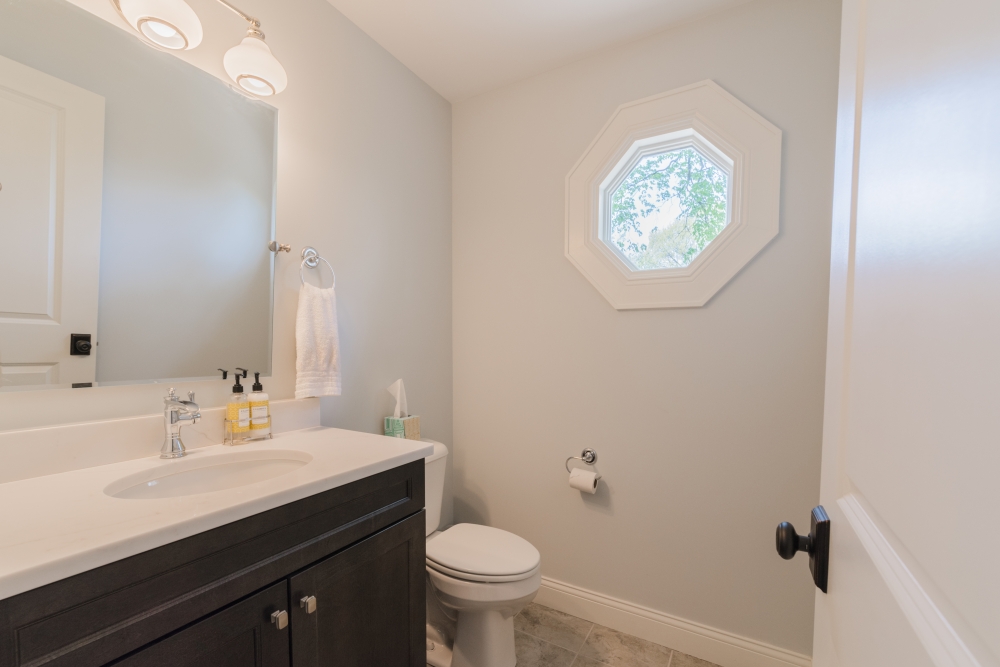 Founded by Linda and Bob Brady, Keystone Custom Home & Remodelers delivers custom bathroom and kitchen remodeling services. The company is based out of Normal, IL and extends its services to Champaign. The team also takes care of floor plans and offers interior design ideas. 
Keystone Custom Home & Remodelers Reviews
Long Custom Building & Remodeling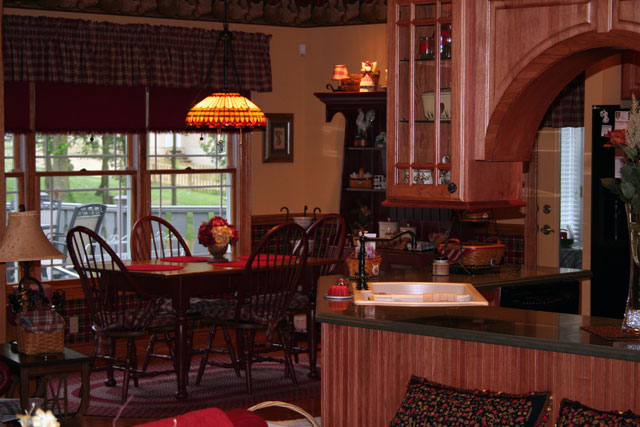 Founded by David and Kathy Long, Long Custom Building & Remodeling came into existence in 1980. The team here has expertise in the areas of drywall, painting, interior design, framing, siding, room additions, and much more. The company is fully licensed and insured, housing seasoned design experts.  
Long Custom  Building & Remodeling Reviews
Finding a reliable custom home builder proved to be a simple task for me. I found this company with my first search and the proposition they gave me when I contacted them contained a most reasonable price for their work. I soon hired them and their specialists took on my ambitious project. I am glad to say everything went smoothly and the final results of all their efforts are superb.
Kris Spaulding Construction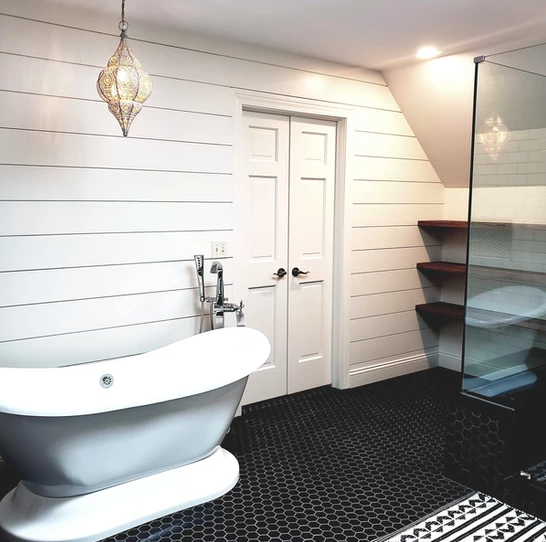 Kris Spaulding Construction has been in business since 1997. The company caters to both residential and commercial sectors while partnering with reliable suppliers and subcontractors. The team guides clients at every step of the home improvement process, from drafting the layout or suggesting material choices. Kris Spaulding also offers design and painting services.
Kris Spaulding Construction Reviews
We hired Kris and Sue to remodel our bedroom, master bath, and closet.  From beginning to end, they were awesome to deal with.  They do most of the work themselves so we weren't waiting on subs and saw the same great people every day.  Once they started, they were there daily and if they weren't, we'd get a phone call or text as to why.  The final product was better than expected.  They were so good we hired them again for another job and got the same excellent result!  I'd highly recommend them to any of my friends.
Luther Falls Kitchen & Bath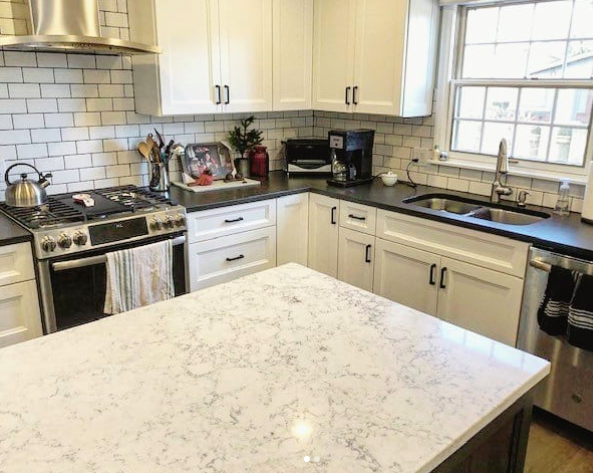 The story of Luther Falls Kitchen & Bath began in 1953 when it started as a small-scale local business. It primarily serves the areas of Champagne and Bloomington. They have a great collection of countertop materials and cabinet designs for you to choose from. Luther also has multiple financing options to explore. 
Luther Falls Kitchen & Bath Reviews
Just want to say a BIG thank you to all those at Luther Falls for their help in getting countertops for our home! I really do not like doing projects like this, but a friend recommended Luther Falls and I'm so grateful I listened! From the first day I walked into the shop Luther made this easy. He listened to what we wanted, looked at pictures of our kitchen, then took me directly to what he thought we'd like – AND he had passed down a great price he'd gotten on the Quartz so the cost wasn't as much as expected! My husband and I both really liked what he chose, and after looking around a bit more, made the decision go with what Luther had suggested. They cut the countertops right there, so there was no delay in putting them in as scheduled. The guys who did the install were so nice, and did a great job! I've told others about our experience and one has already bought their countertops there as well. THANK YOU!