Home » The Ultimate Guide: 8 Most Popular Countertops to Choose From
The Ultimate Guide: 8 Most Popular Countertops to Choose From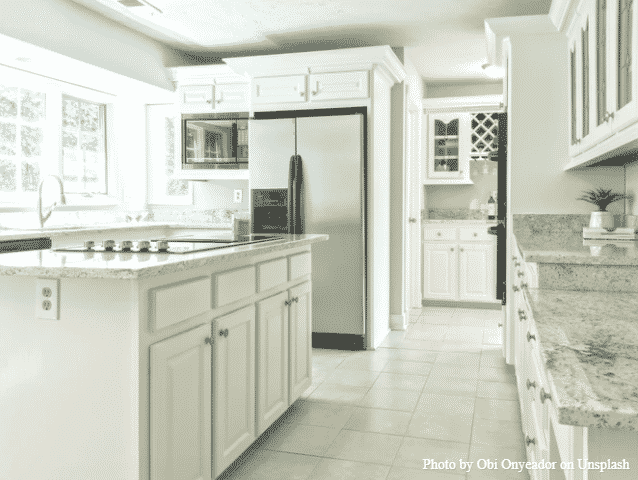 Someone rightly tagged the kitchen countertops as the workhorses for kitchens, and why not. They statute as the anchors for the entire home and have a considerable contribution in terms of functionality wherever they are found, like in the kitchen. 
Aligned horizontally over cabinets and stretching to varying lengths, a countertop acts as the showstopper for your kitchen. However, choosing one among the most popular countertops isn't everyone's cup of tea, and any mistake in doing so can make you regret your decision in the future. 
Hence, if you are remodeling your kitchen, it's the perfect time for you to choose a new kitchen countertop.
Granite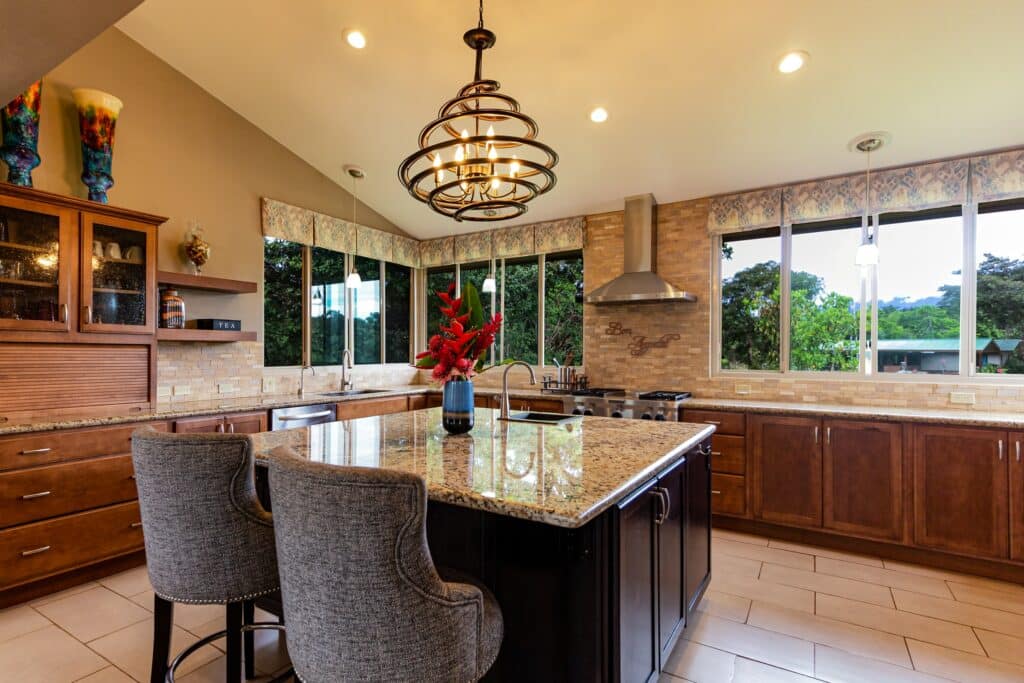 Out of the many options for kitchen countertops, the majority of the kitchens you'll come across will have a granite countertop. If the budget is no constraint, you'd never look beyond granite, and here are some reasons to support this. 
First and foremost, granite is the most elegant countertop material that can blend pretty well with any kitchen decor. Even the modest kitchen spaces get beautified with the grace of a granite countertops. 
With over 3000 different colors and patterns to choose from, the sky's the limit when it comes to designing your countertop using granite. The greatest advantage of a granite countertop is that it adds value to your property at the time of reselling.
It's not just the value it brings to the home but also various qualities like reliability, durability, and resistance to heat that make it a top contender in most popular countertops.
Marble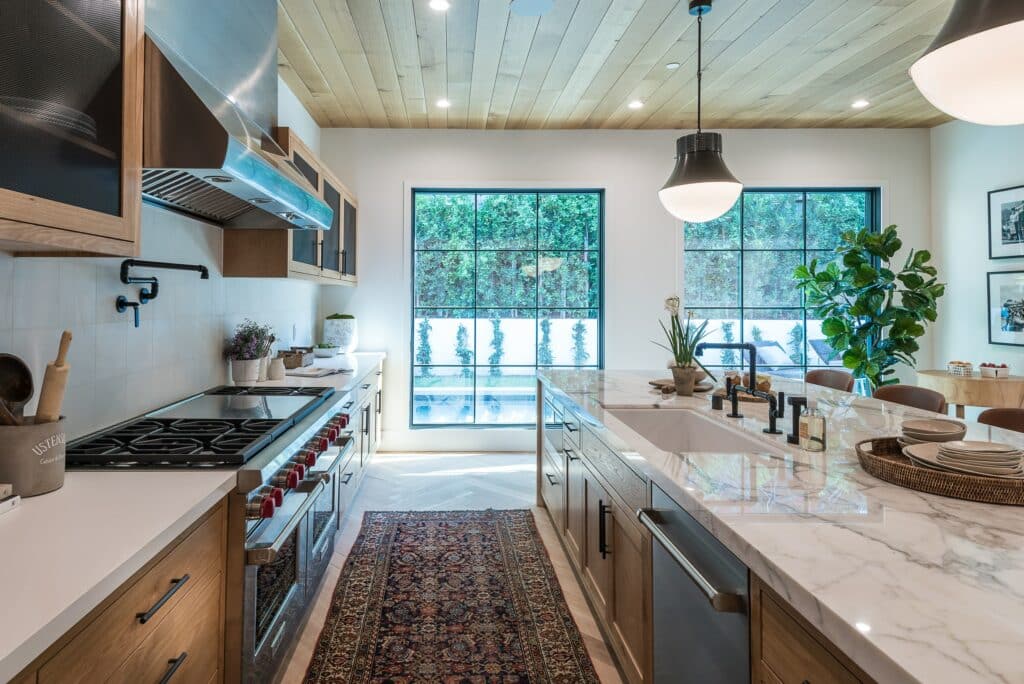 It doesn't matter whether you talk about marble countertops in the beginning or anytime later; marble continues to be a popular option for kitchen and bathroom countertops. Though the most expensive option, it's worth every penny you spend if you are looking for luxury.
It's one of those countertop materials that is heatproof as well as waterproof. If the budget is not a constraint, you should definitely choose marble countertops for your kitchen or bathroom.
Engineered Stone or Quartz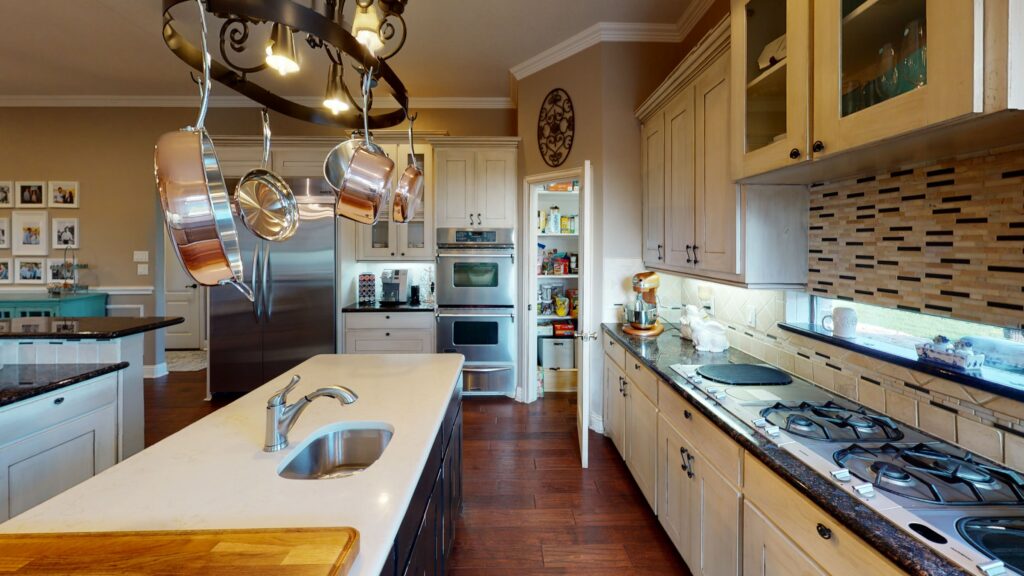 Often regarded as engineered stone, the quartz countertop you'll choose for your kitchen isn't 100% quartz. It's a mix of around 93% quartz and 7% other minerals bonded with resins and shaped into slabs. 
However, this is not to deceive you in any way. It's necessary to enhance the strength, adaptability, and performance of quartz to match those of materials like marble or granite. 
When you compare quartz vs granite countertops, quartz countertops are available in more assortments of colors and are non-porous, unlike marble. The engineered stone countertops also has exceptional resistance to heat, scratches, and dents. 
Unlike other stones, there is no need for any sealing in quartz countertops. What's more, you can incorporate quartz at multiple spaces in your kitchen like the kitchen island, sink, cabinet top, etc.
Nowadays, the latest technologies are in use to apply a thin yet credible layer of glass over the quartz countertop to give rise to the glass countertops. These carry some additional costs but are worth trying if you want something unique.
Solid-Surface Material
You may not have heard of this solid-surface material as you may have never thought of anything outside the traditional countertop materials like quartz, marble, granite, etc. 
So, let's understand what a solid-surface material is. In general terms, it's a man-made blend of acrylic materials and resins intended to mimic natural stones. Earlier, the solid-surface material posed as a luxurious and premium countertop material.
Today, it's nothing but a mid-tier option if you want both quality and aesthetics at a price that suits you. Summing up its plus points, the material is non-porous, available in different colors and designs, supports integrated sinks and other units, etc.
Talking about its downsides, the solid-surface material is not tolerant to high temperatures, requires decent maintenance, and needs pro fabrication.
Laminates
The laminate countertops are the ones made from plastic-coated synthetics with multiple layers of bonded laminate sheets. Its super-smooth surface allows quick cleaning and low-cost maintenance. 
There are many ready-made options available, and you can even fabricate one as per your requirements and taste.
It's the cheapest option to try out if you're someone who believes in frequent countertop replacements. They are a great addition to retro theme kitchens where DIY is key.
At last, custom edging and backsplash make laminate countertops the most popular countertop material in today's date. 
Wood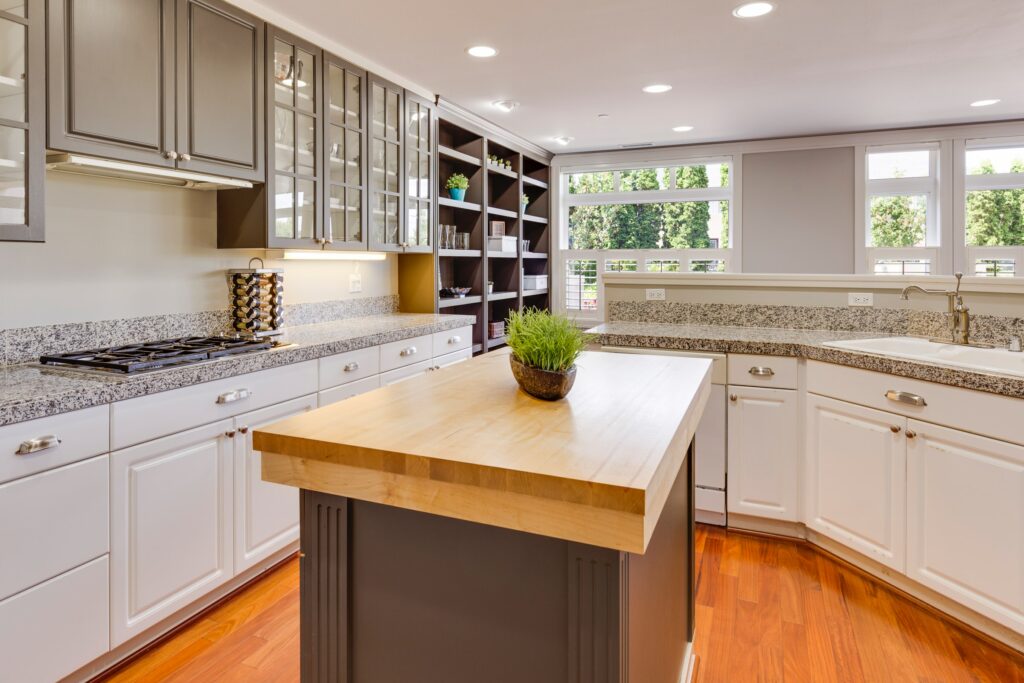 Though not a suitable option for the majority of kitchens, wood countertops can anchor your less attractive kitchen arena.
The best advantage associated with wooden countertops is that they are easy to customize at any point in time. Adding a warm tone to the kitchen along with care-dependent longevity, wooden countertops offer a charming country look to your kitchen.
Plus, wooden countertops are easy to clean and maintain with fair resistance to heat and scratches. You can pick any hardwood for the countertop, but maple and oak are the most prominent options. 
Stainless Steel
Stainless steel as kitchen countertops? Is this even a worthy thought? Yes, it indeed is. Stainless steel countertops are not that common and suitable for commercial kitchens. 
As they are easy to fabricate as per your requirements, you can go for a seamless countertop with ease. However, working on such countertops is not that satisfactory. This is owing to the noises it creates, dents it suffers, etc.
However, stainless steel countertops can add considerable weight to your property's real estate value if you follow the right steps and talk to a countertop installer near you.
Butcher Block
The butcher block is another cool and trendy kitchen countertop with wood as the base material. In the butcher block, there are multiple wooden strips fused into the shape of a slab. 
The material is super affordable, easy to maintain, DIY friendly, can last for decades, and blends with the overall kitchen design. However, it's sensitive to stains, can fluctuate on temperature changes, and cannot withstand liquid splashes as other countertops do.