Home » 10 Best Kitchen & Bathroom Remodeling Companies in Oak Park, IL in 2022
10 Best Kitchen & Bathroom Remodeling Companies in Oak Park, IL in 2022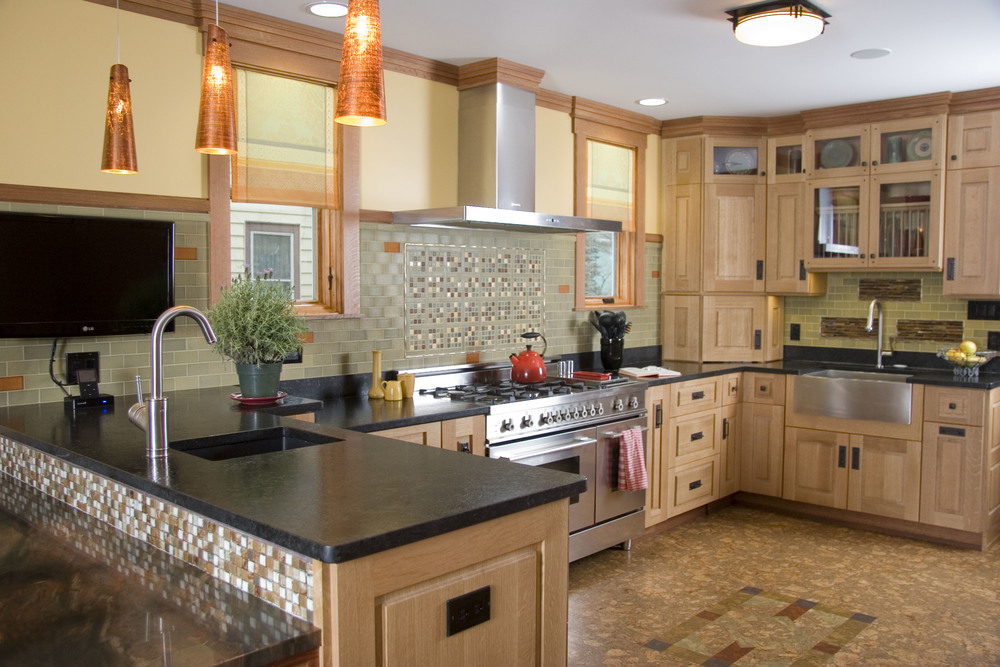 Home remodeling can be an exciting journey, provided you have the right guidance. Imagine entering into the home of your dreams—personalized furniture, decor of your choice, a setting that aligns with your taste, and of course, an experience to remember until your next remodeling venture! All of this is possible only if you find the best remodeling companies in Oak Park, IL.
Whether you're thinking of a high-end project or a small-scale home renovation, the contractor you choose makes a whole lot of difference. It's a struggle to find the right contractor who can improvise designs to match your vision within a limited budget. But if you go through the list of companies below, you might find the answer. Here's a bunch of premier remodelers that are highly recommended by homeowners of Oak Park, IL. Who knows, you might find what you've been looking for all this while!
Chicagoland Remodeling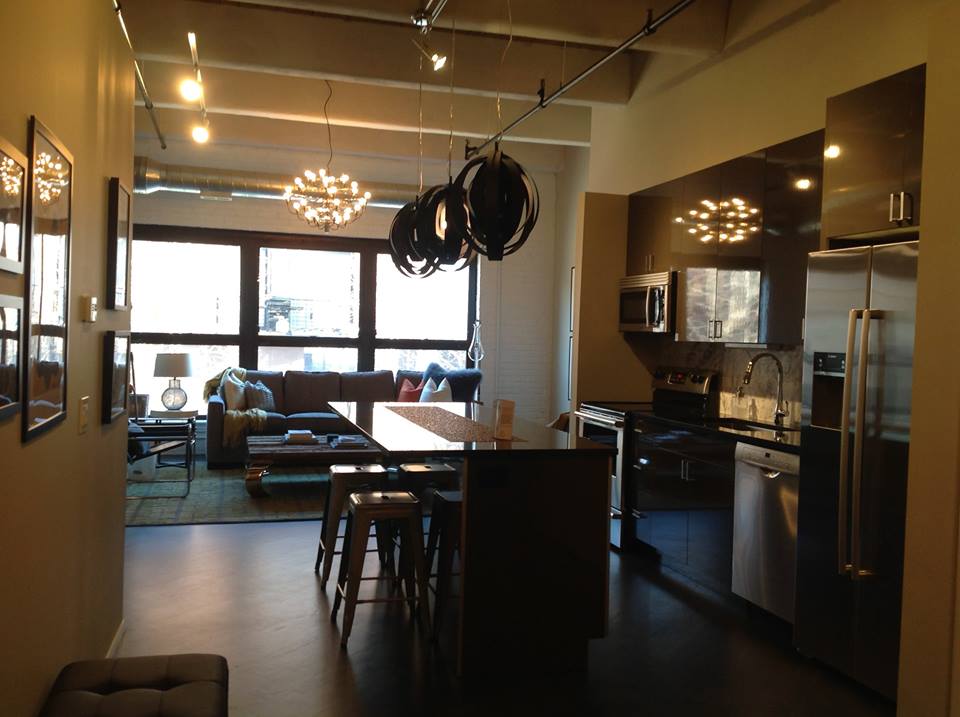 Wladyslaw Szymanski laid the foundation of Chicagoland Remodeling in the late 1980s. The company houses well-trained professionals who are licensed and bonded. The team of Chicagoland Remodeling holds expertise in kitchen & bathroom remodeling, designing commercial spaces, installation of stairs, basements, and painting, among others. The company has also been featured in Angie's List.
Chicagoland Remodeling Reviews
Very pleased. All went well, despite numerous problems that were hidden under old roof(s). Wally and his crew were professional and did a great job on the many aspects of this roof repair. I have always been very wary of roofers but I was extremely happy with the quality and speed of their work. I was at the site for all of the job and could not have hoped for better work. I will recommend them to friends and if I need this kind of work again I would have no hesitation to call them.
MWW Painting and Remodeling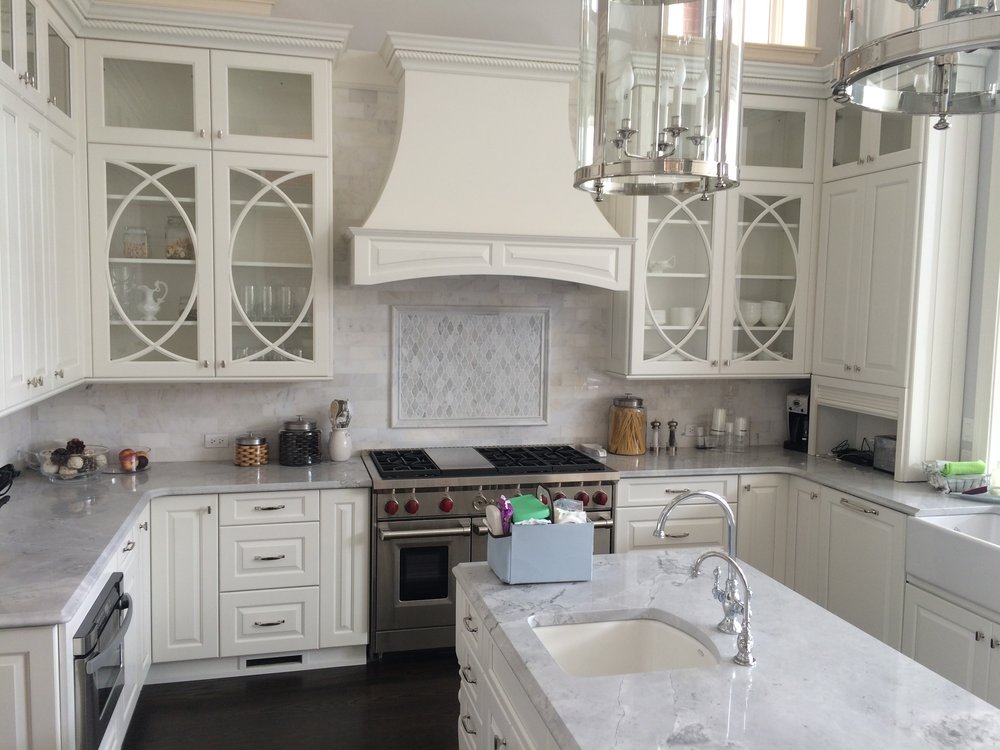 MWW Painting & Remodeling is a fully licensed and insured remodeling company based out of Chicago, IL. The company offers a wide range of services, including drywall, cabinet refinishing, wallpaper, tile installation, and carpentry, to name a few. When it comes to remodeling, the firm focuses on kitchens, bathrooms, and fireplaces. 
MWW Painting and Remodeling Reviews
Mike and his team did an absolutely amazing kitchen renovation in our home. We had all of our cabinets repainted, new hardware installed on all of the cabinets, new hood installed above stove, new sink installation, under cabinet lighting, and new countertops and backsplash. Mike and his team were incredibly professional, punctual and friendly and we would 100% use him again for any other renovations in our home!
Bradley Built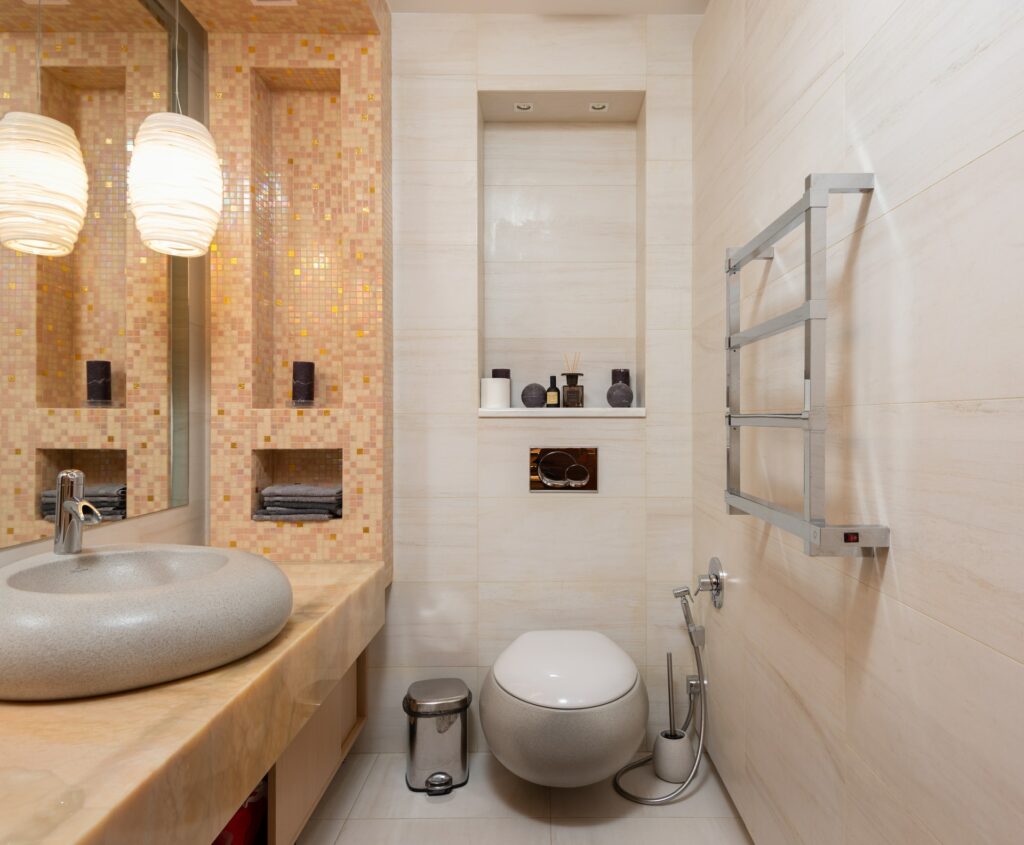 Bradley Built is a high-end remodeler that offers top-quality personalized services. The company specializes in kitchen & bath remodeling, general contracting, and custom millwork. Bradley Built believes in repeating customers by building lasting relationships with clients. It has also been awarded Best of Houzz Service in 2018 and 2019. 
Bradley Built Reviews
We hired Bradley Built to gut renovate 2 of our bathrooms and replace all of our interior and closet doors. Jeremy did a great job and made the process seamless. He is super responsive — responding to my texts day or night within minutes. If there was ever a concern or issue he rectified it quickly and made sure everything was exactly the way we wanted it. He used a few different contractors for some of the work, all of whom were great, but Frank in particular was wonderful. Additionally, Stacey, who ran the schedule and billing was very responsive and easy to work with. I highly recommend the Bradley Built team!
Marion Street Services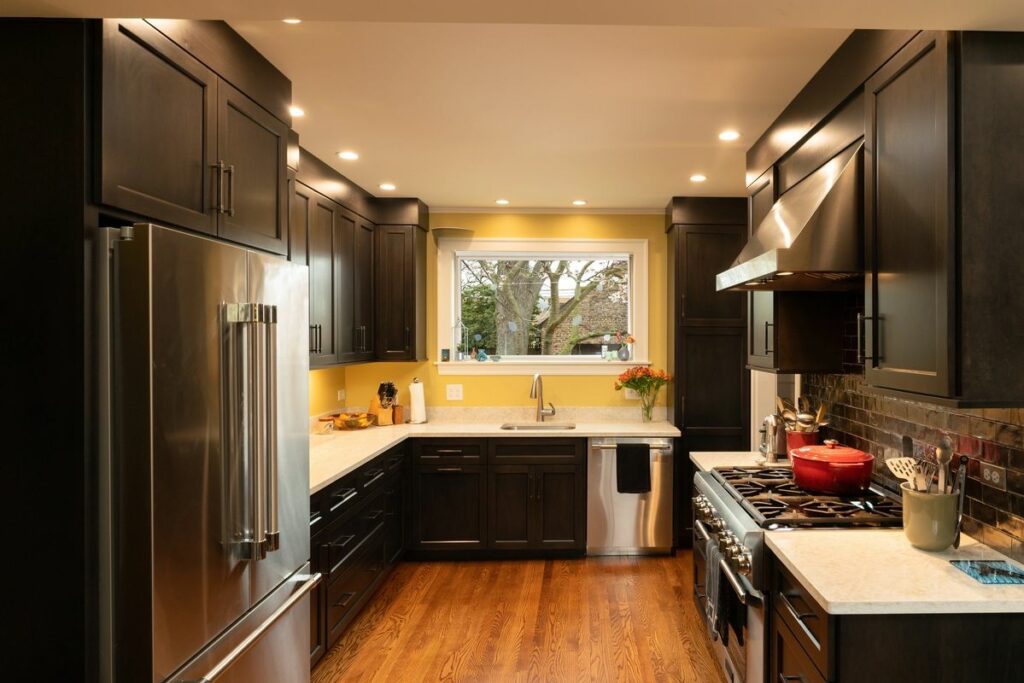 Marion Street Services is a general contractor based in Oak Park while also serving in the area of River Forest. The company handles commercial, retail, residential and municipal projects. The team has special expertise in remodeling kitchens, bathrooms, mudrooms, etc. Whether it's a small-scale, medium-sized, or large-scale project, the team is well equipped to seamlessly execute whatever comes their way. 
Marion Street Services Reviews
Highly recommend Marion Street Services. Tony's team was a pleasure to work with: thorough, thoughtful and talented. The attention to detail and communication was much appreciated. We had them install a master bathroom in our 100+ year old home, as well as retile the existing family bath. The bathrooms turned out magnificent! We had a few other contractors look at the project but we were blown away by how responsiveness and trustworthiness of Tony's crew. They really went above and beyond to make sure all the details looked spectacular and we had everything we needed. Special shout outs go to Evan, Dan and Jerry for being such great guys, in addition to great craftsmen.
Excellent Kitchen Remodeling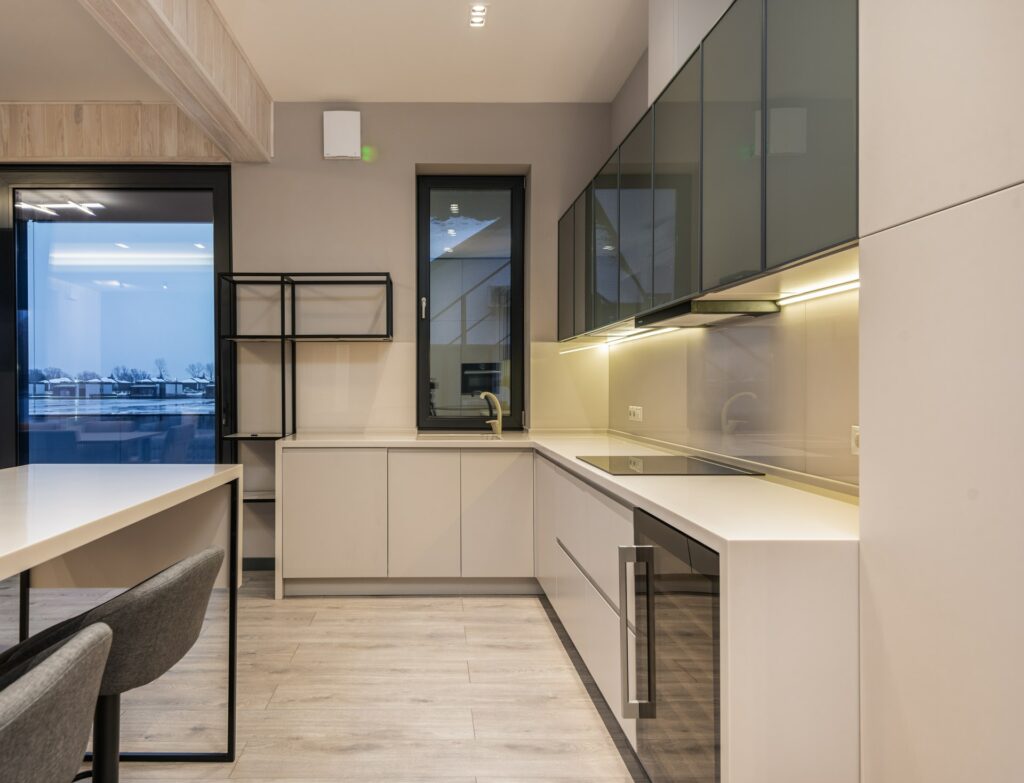 Set up in 1996, Excellent Kitchen Remodeling specializes in kitchen cabinet refinishing. The team holds expertise in cabinet woodworking and carpentry. They are also experienced in painting, staining decks, cabinet refacing, new fixtures, tile installation, and much more. ​​
Excellent Kitchen Remodeling Reviews
This company for cabinet refinishing in Oak Park made our kitchen look completely new. We were blown away by the difference and we very much enjoyed the wonderful help in making that option a possibility. The people we spoke with were welcoming, professional, and knowledgeable.
Oak Design & Construction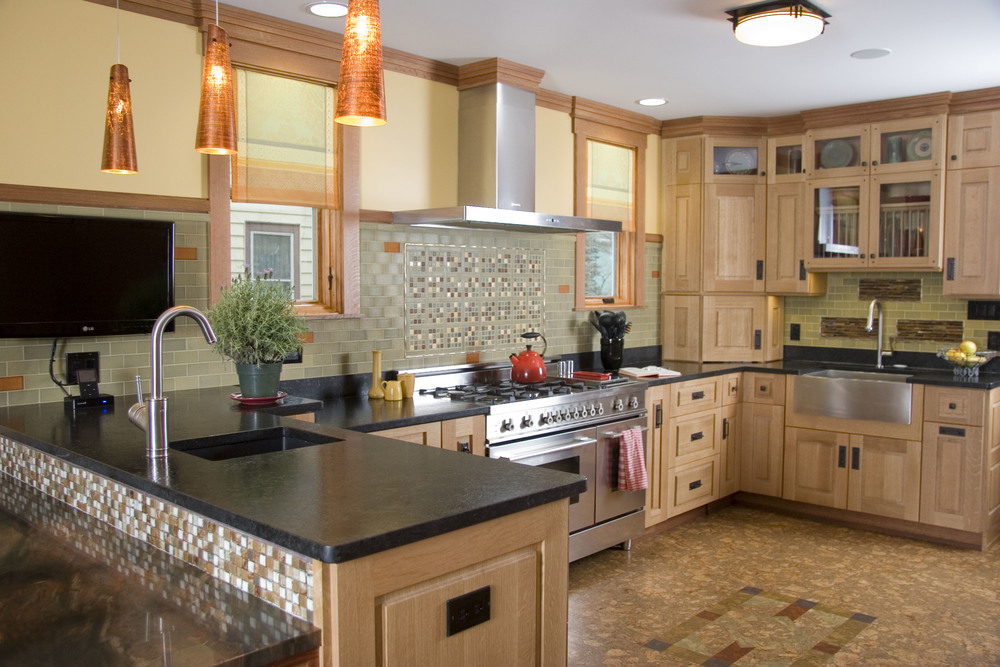 Founded by Dave Brady, Oak Design & Construction has been serving the residents of Oak Park for over 40 years. The company houses seasoned professionals who hold expertise in millwork and carpentry. Their services include remodeling of kitchens & bath and room additions. While the team cherishes traditional decor, they also keep track of the latest trends to delight customers with a variety of kitchen and bathroom designs.
Oak Design & Construction reviews
As a SieMatic Kitchens designer I worked with Oak Design on one of the kitchen projects in Oak Park. We provided redesign of the kitchen and cabinetry. At first I was a bit concerned with client decision to have Oak Design to install our German made cabinetry, but they did a great job. From the get go they were easy going, easy to communicate, easy to work with people. No misunderstandings, no finger-pointing, but genuine wish to cooperate.
Anthony's Remodeling, Painting & Decorating Inc.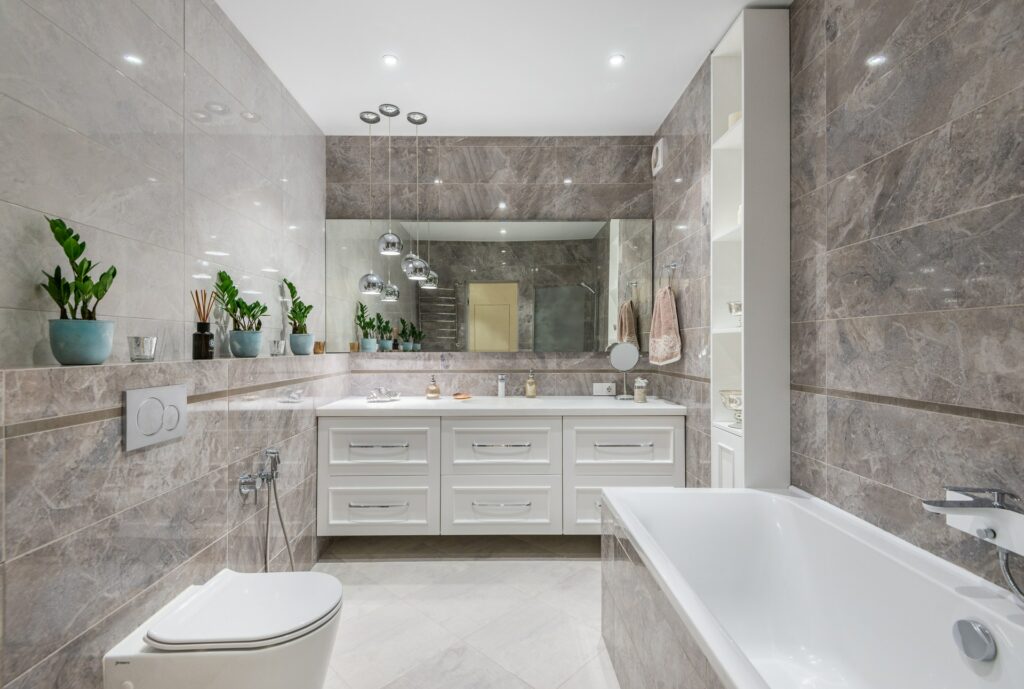 The story of Anthony's Remodeling, Painting & Decorating, Inc. dates back to 1976 as a small-scale painting business. Over the years, it has grown into a full-scale remodeling company offering a varied range of services. Their primary services include exterior & interior painting, damage restoration, and home remodeling. Anthony's remodeling covers every aspect, from planning the layout to plumbing, carpentry, and the final installation. The company is currently serving the areas of Riverside, Berwyn, Melrose Park, Brookfield, Maywood, and neighboring communities. 
Anthony's Remodeling, Painting & Decorating Inc. Reviews
So my husband and I bought a house in 2019 and had the sincerest intent of painting the exterior of the house as soon as humanly possible as we were not huge fans of the exterior color the last owners had picked at all for the stucco. We wanted to get it painted right away and contacted Anthony and his wife Sharon for a quote. They gave us what we felt was a fair quote right away and we were very interested in getting the work done, but put it on hold for a year or so. We finally had the work done this fall and couldn't be happier. The transformation was exactly what we wanted. The job went fast as we have a smaller bungalow, but it only took them 2 days to paint the whole exterior, which seemed quick. Scheduling was the only thing that was kind of last minute, but being in the construction world I understand that scheduling around weather is always a bit of a challenge. Overall we are happy and are so glad we got this done, it looks great!
LimakWay Remodeling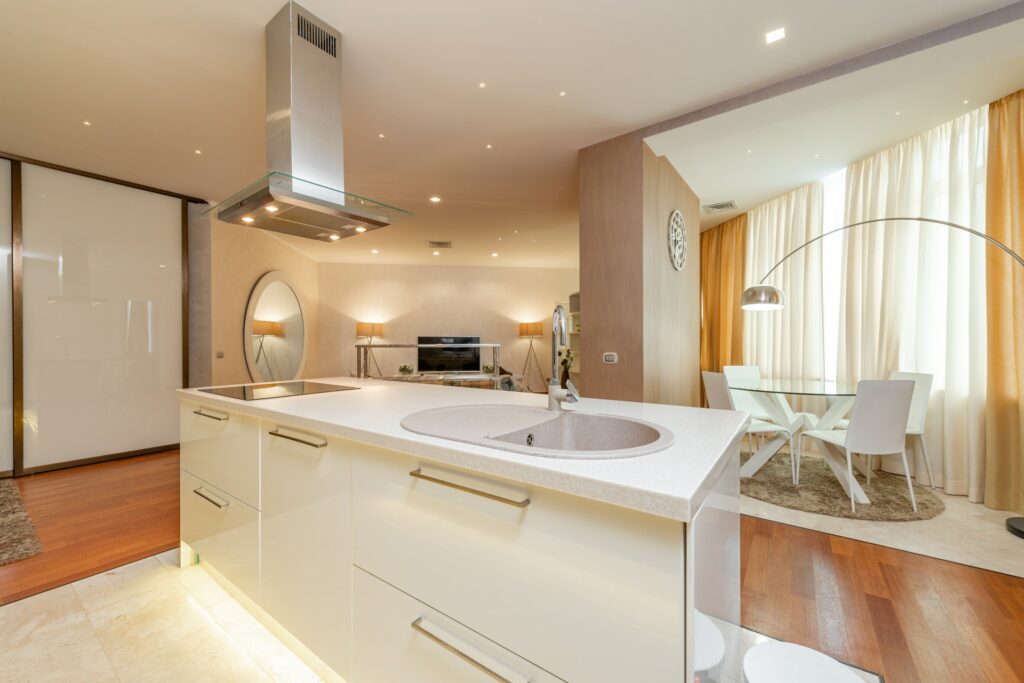 LimakWay Remodeling made its entry into the market in 2010. The company offers a diverse array of services that include water damage restoration, carpentry, kitchen cabinets, custom rooftops & decks, and outdoor woodwork, to name a few. LimakWay has been serving the areas of Glen Ellyn, Inverness, Hillside, Schaumburg, Streamwood, and surrounding regions. To know more about the firm's goals and values, watch this video.  
LimakWay Remodeling Reviews
They deal with high-quality bathroom remodeling. The prices are reasonable for the type of service they offer. The team is punctual and dedicated and got the work done. My husband is happy with our new bathroom!
CHIC Service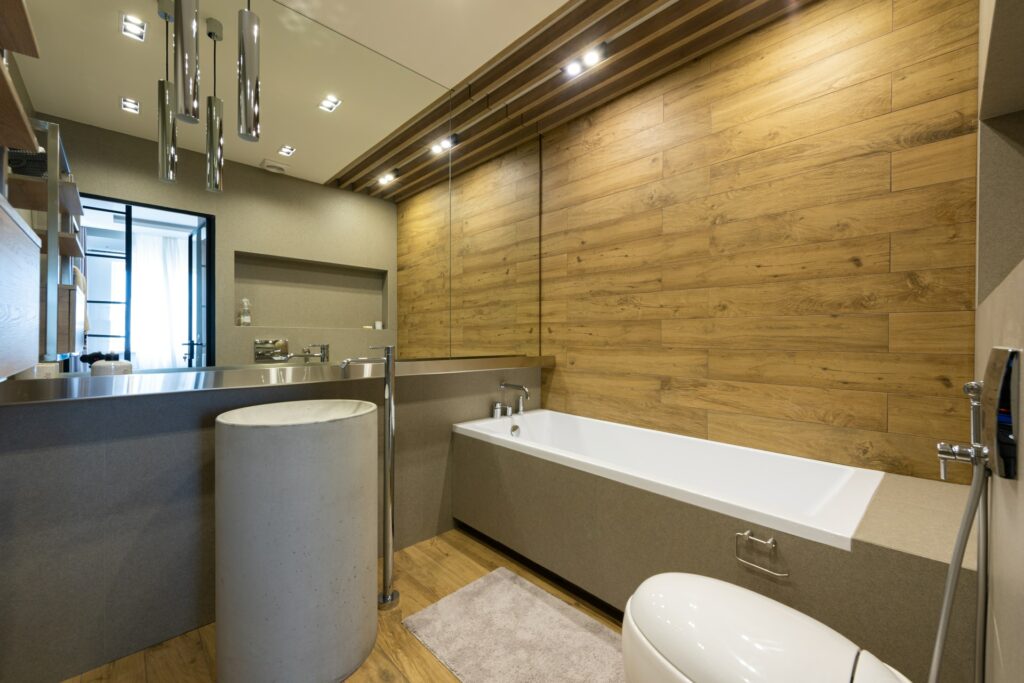 CHIC Services is a premier remodeler based out of Oak Park, IL. The firm specializes in the installation of wood cabinets and natural stone countertops. If you wish to get a free consultation, give them a call.
CHIC Service Reviews
I submitted a request via Angi, and Mizael (the owner) called me right away. I told him that I was seeking to have my bar countertop replaced, and I sent photos and measurements to him. He texted to me photos of various options and provided a price quote, which we later negotiated. I made my countertop selection based upon the photos he sent and scheduled an appointment for the very next morning. I texted Mizael the morning of the appointment with specific arrival instructions for him to provide to his employee. We later spoke, and Mizael informed me that he would accompany his employee for my appointment because he wanted to ensure that the job was performed to my satisfaction. Mizael and his employee were friendly, arrived on-time, and followed my arrival instructions perfectly. They measured the countertop area for accuracy, and Mizael's employee made minor adjustments to the quartz countertop before installing it. The entire installation took less than 30 minutes, and I was/am completely satisfied with the final result. I HIGHLY recommend the services of CHIC Services, LLC. I will not hesitate to seek its services again should the need arise.
Inland Home Remodeling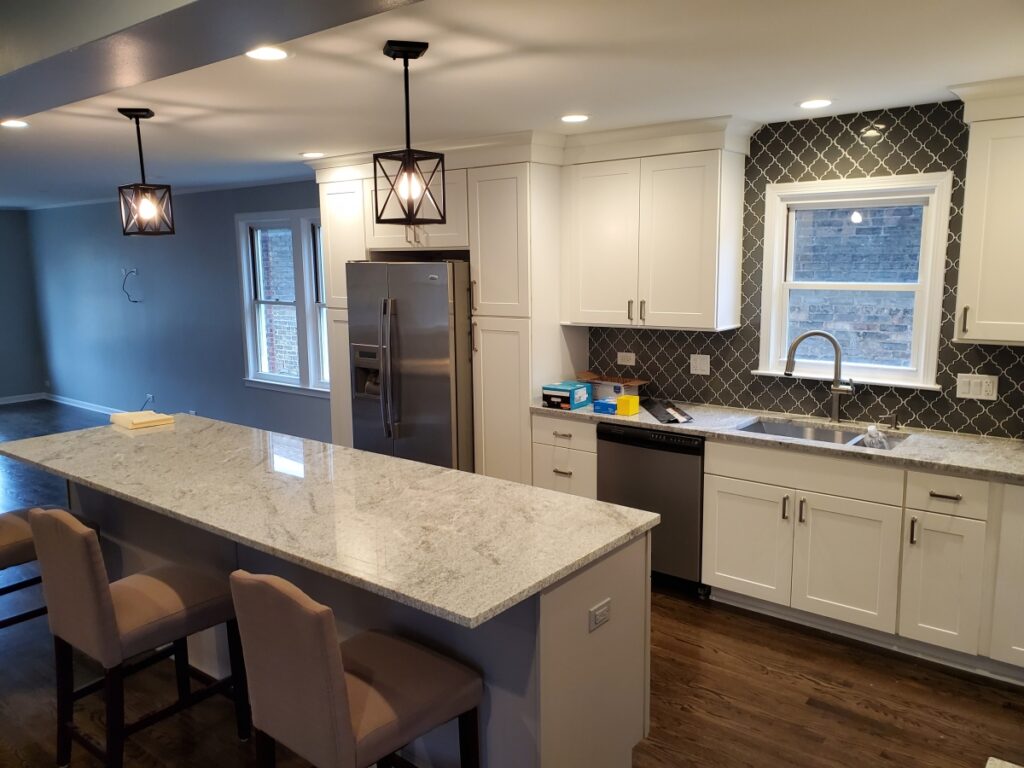 Inland Home Remodeling offers affordable contracting services in and around the suburbs of Chicago. The company specializes in the remodeling of kitchens, baths, and basements, along with room additions, porch & deck, and new construction. Apart from remodeling, the firm also handles fire-water restoration projects. Reach out to them best to avail of first-class home improvement services.
Inland Home Remodeling Reviews
I used Luke and Inland Home Remodeling for a 203k Remodeling project. I was very satisfied with the work they completed for me. They were timely, responsive and communicative. Luke and his team were easy to work with and the quality of work outstanding. I would definitely recommend them for home projects!