Home » 10 Best Kitchen & Bathroom Remodeling Companies in Mount Prospect in 2022
10 Best Kitchen & Bathroom Remodeling Companies in Mount Prospect in 2022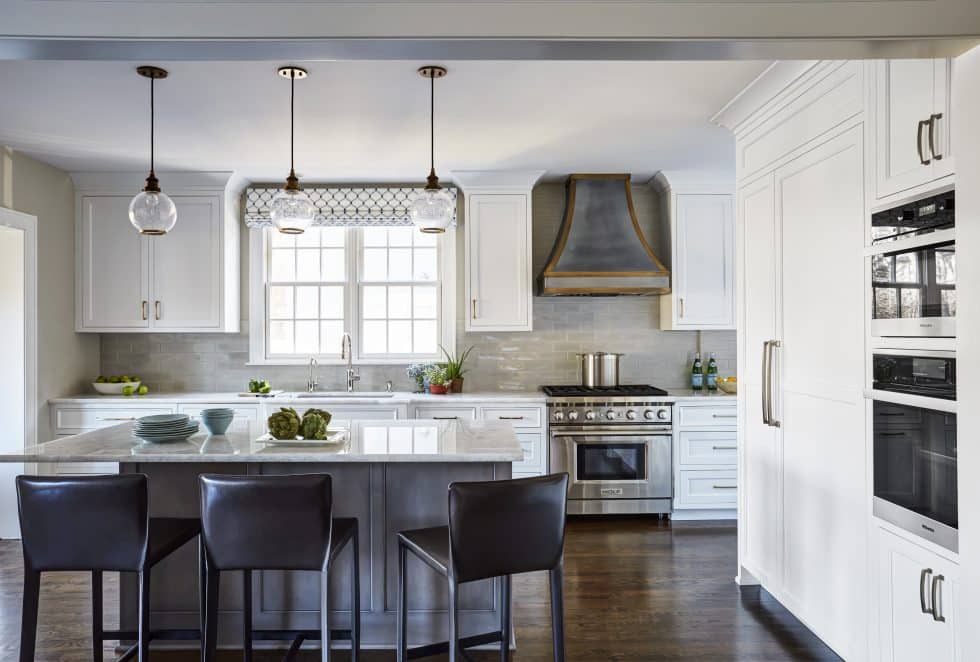 Choosing the best general contractor for your kitchen and bathroom remodeling project is essential to having a hassle-free renovation experience.
We want to make it easier for you when you search best kitchen remodeling or bathroom remodeling near me. So, we have gathered the best remodeling companies in Mount Prospect for your convenience.
There are over 6000 kitchen and bathroom remodeling companies with some showrooms in the entire Illinois region and over 1000 freelance contractors, kitchen designer, and bathroom designer. Try not to get more than 5-6 estimates from remodeling contractors since all of them will have to visit your house to give you an estimate or probably meet you in their showroom to go over the kitchen design – bathroom design along with the cost of renovation.
We researched construction companies in Mount Prospect. Zoom in on these 10 remodeling contractors in Mount Prospect in Illinois, based on their reviews, average pricing, and project management capabilities.
Kitchen Village Kitchen & Bath Remodeling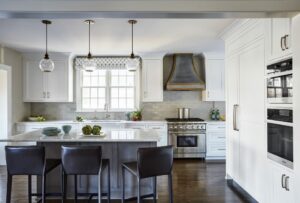 Kitchen Village
has been a renowned remodeling company for 30 years now in the northwest suburbs of Chicago. With a team of certified and award-winning designers, Kitchen Village is known to deliver the ultimate kitchen and
bathroom designs
. Not only this, but this company also gained 4.9-star ratings on Google and Angi, 5-star ratings on Houzz and Nextdoor, A+ rating with the Better Bureau Business. 
Head over to their site to get a free consultation with the talented team of Kitchen Village.
Kitchen Village Kitchen & Bath Remodeling Reviews
We used Kitchen Village for our kitchen remodel. We live in a townhome, our kitchen is small, and our options were limited (really couldn't change the footprint). Linda (our designer/consultant) was knowledgeable, helpful, worked with our budget, and stayed on top of the project every step of the way. Our kitchen looks bigger and brighter and we love it. I would definitely recommend Kitchen Village (and have) or use them again if the need arose.
Skor Construction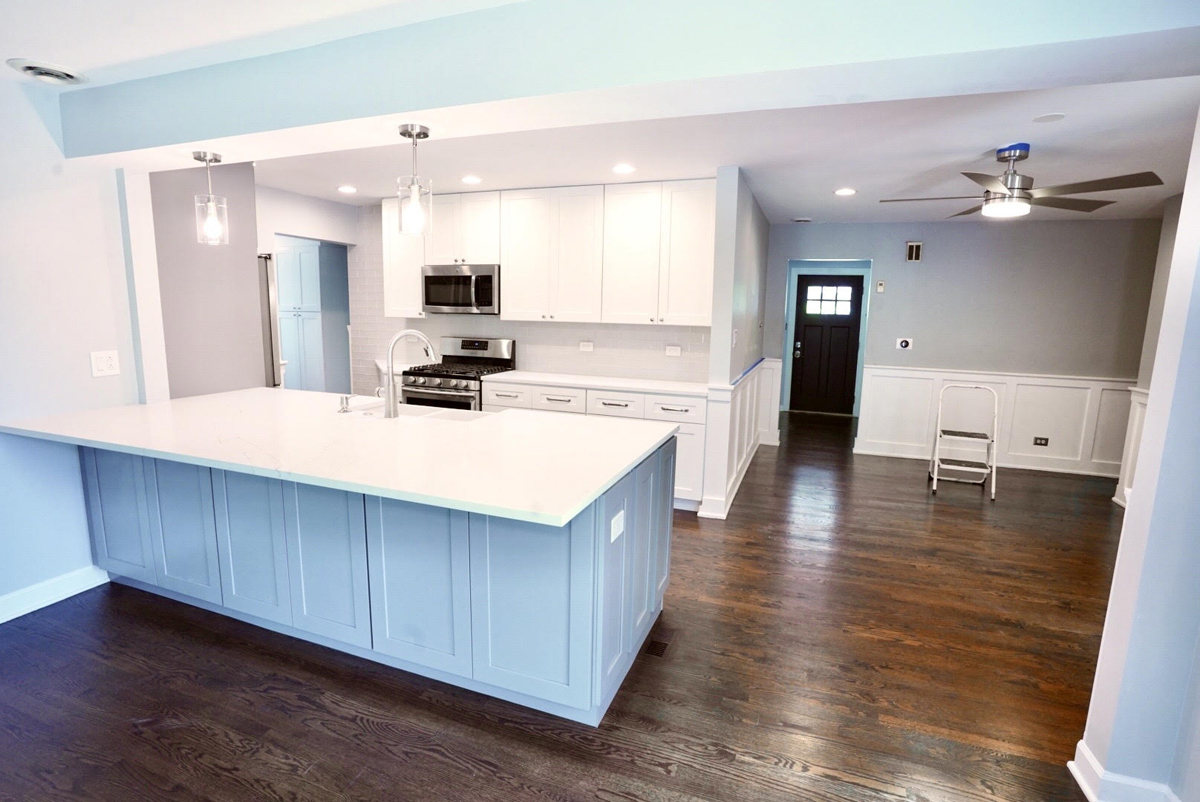 Skor construction
 is a bathroom and
kitchen remodeling
company located in Mount Prospect, that was established in 2009. Skor construction also does overall home remodeling and construction work. But that's not all. This company offers exterior construction services for drainage systems, patios, walkways, and repair rooftops. They serve the areas – Arlington Heights, Barrington, Buffalo Grove, Deerfield, Northbrook, etc. 
Skor Construction Reviews
Anton and the Skor team were great to work with. Anton was extremely responsive to any questions or concerns that we had.They uplifted our family room with built in shelving, updated lighting and crown molding. We have received a lot of compliments and planning on next project with him as well.I would absolutely recommend Anton to anyone who is considering doing work on their house.
Newline Kitchen And Bath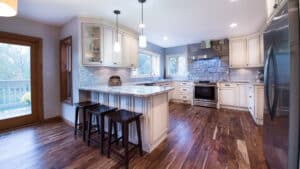 Newline Kitchen and Bath is a kitchen and bathroom remodeling company based in Des Plaines, IL. Newline kitchen and bath also offer top-notch quality renovation services for flooring, countertops, and basements. Their service area also includes Mount Prospect, Arlington Heights, Schaumburg, Glenview, and Palatine. The company provides cabinetry and countertop services from renowned brands like Fabuwood, J&K Cabinetry, Forevermark Cabinetry, Silestone, and Cambria. 
Newline Kitchen And Bath Reviews
Newline is the best! Not only did they provide us with many options that we could afford, but they were also very patient and helpful during our decision making process. We are so happy with how everything turned out and would recommend them to anyone looking for new kitchen or bathroom remodeling. My wife and I love our new kitchen and bathrooms! Thank you!
Mr. Cabinet Kitchen and Bath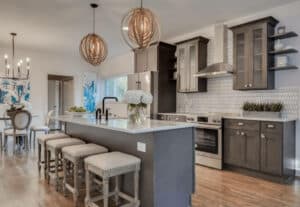 Mr. Cabinet Kitchen and Bath
is another name kitchen and bathroom remodeling company in Mount Prospect, IL worth the mention. They also render services for
cabinetry
, countertops, vanity installation, shower door work, and more from well-known brands like Millcraft Golden Elite, Nations Cabinetry, Echelon, and as such. 
Contact for a free consultation and estimate. 
Mr. Cabinet Kitchen and Bath Reviews
EXCELLENT – The store owner/manager, Leo was not only a pleasure to work with but he was truly the project manager for our kitchen renovation providing updates on lead times, shipping as well as coordinating additional parts, as needed with the distributor. Leo took the time to get to know our family and provided exceptional customer service. We absolutely love our kitchen and appreciate all that Leo and his team did. You will be missing out on both a great product as well as great sales experience if you don't check Leo out.
Prestige Kitchen And Bath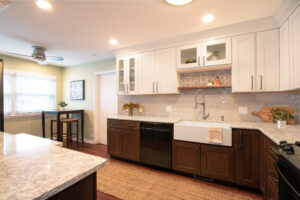 Prestige Kitchen and Bath is known to offer kitchen and bathroom remodeling services at a very affordable price. Located in Arlington Heights. their service area includes the whole of Chicagoland, Arlington Heights, Palatine, Barrington. Deploying only certified designers to fulfill the projects, the company offers a 5-year warranty on their services. They also provide free 3D renderings for every project and has a referral program for existing customers. 
Prestige Kitchen And Bath Reviews
We had a really good experience working with Prestige Kitchen and Bath on our guest bathroom! Lindsay, our designer was the best part of the entire project. She offered excellent ideas and support to incorporate our vision and make it come to life. Cannot recommend her enough! The guys who did the work were also very friendly and willing to help.Everything came out beautifully and we love showing off our new bathroom!
Superior Kitchen & Bathroom Remodeling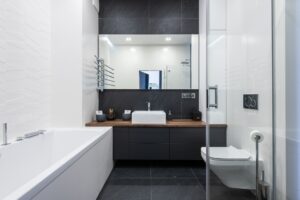 Superior Kitchen & Bathroom Remodeling is a licensed company and claimed to be Chicago's leading kitchen and bathroom remodeling contractor. They serve the residents of Chicago and its suburban areas, Arlington Heights, Barrington, Buffalo Grove, and Mount Prospect. The company also provide services like floor installation, exterior repair, basement remodeling, living space remodeling, cigar room construction, etc. Providing quality work for 19 years now, they have received the Best of Houzz service award for the years 2019 and 2022. Apart from this, the company has also achieved 3 Houzz badges.
Superior Kitchen & Bathroom Remodeling  Reviews
I couldn't say more about Kim and her company! Wayne worked on our bathroom from start to finish. He showed up everyday 8 and worked until 4, sometimes a little later depending on what he was working on. He was clean and his work was prefect and precise to say the least! It turned out better then we imagined. Kim worked with us to make a new layout adding more room into our bathroom by adding a door into our bedroom and making it our master! We couldn't be happier thanks!
EcoBuild Plus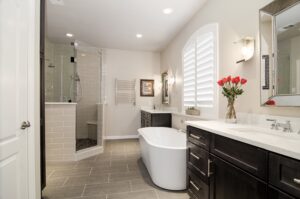 EcoBuild Plus is an eco-friendly design and construction developer firm, based in Mount Prospect, IL. They render a wide array of services like kitchen and bathroom remodeling architectural designing, green roofing, window and door work, siding etc
EcoBuild Plus Reviews
Professionals level 100. Helped us remodel the whole house in Glenview and built a beautiful new addition. Pictures coming up. Highly recommended!
Weshorn Design Build Remodeling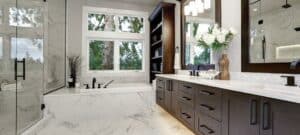 Weshorn Design Build Remodeling is another remodeling company worth mentioning. They provide whole home remodeling and construction service, kitchen remodeling, bathroom remodelin, basement remodeling with a warranty of 10 years. Their other services include floor work, electric heated floor repairing glass, doors & shower work, cabinetry, windows & doors fixing, painting & staining, 3-d designing & planning. 
Weshorn Design Build Remodeling Reviews
We hired Weshorn to finish our 1,000 sq. ft. basement. They showed professionalism and worked diligently to get the job done right. They ended up designing the space for us and helped us pick out quality fixtures and flooring. They even installed heated flooring that wasn't too bulky and only required electricity to run! Now we have an enjoyable living space that stays warm year round! We recommend Weshorn, they offered great pricing for quality that is beyond what some of the bigger companies offer.
Studio A Kitchen & Bath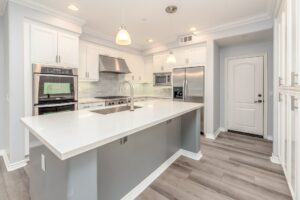 Studio A Kitchen & Bath is another kitchen and bathroom remodeling company providing exceptional services in the Mount Prospect region. They specialize in cabinetry, countertops, tile, and hardware work. Visit the offline store for an in-depth overview of their remodeling services. 
Studio A Kitchen & Bath Reviews
Agnes is a fabulous planner and host. She planned out my entire kitchen from the planning stage to the drawings to actually getting the kitchen a reality. She doesn't just stay in the office either, during the consultation phase she comes to your house to capture your wants, and needs, she takes a look around your kitchen and puts a vision on it to take back to the office with her. Her office is filled with choices and she works with the best cabinetry out there, (everything is soft close) so you know your getting the best. 
RB&K – Home Renovation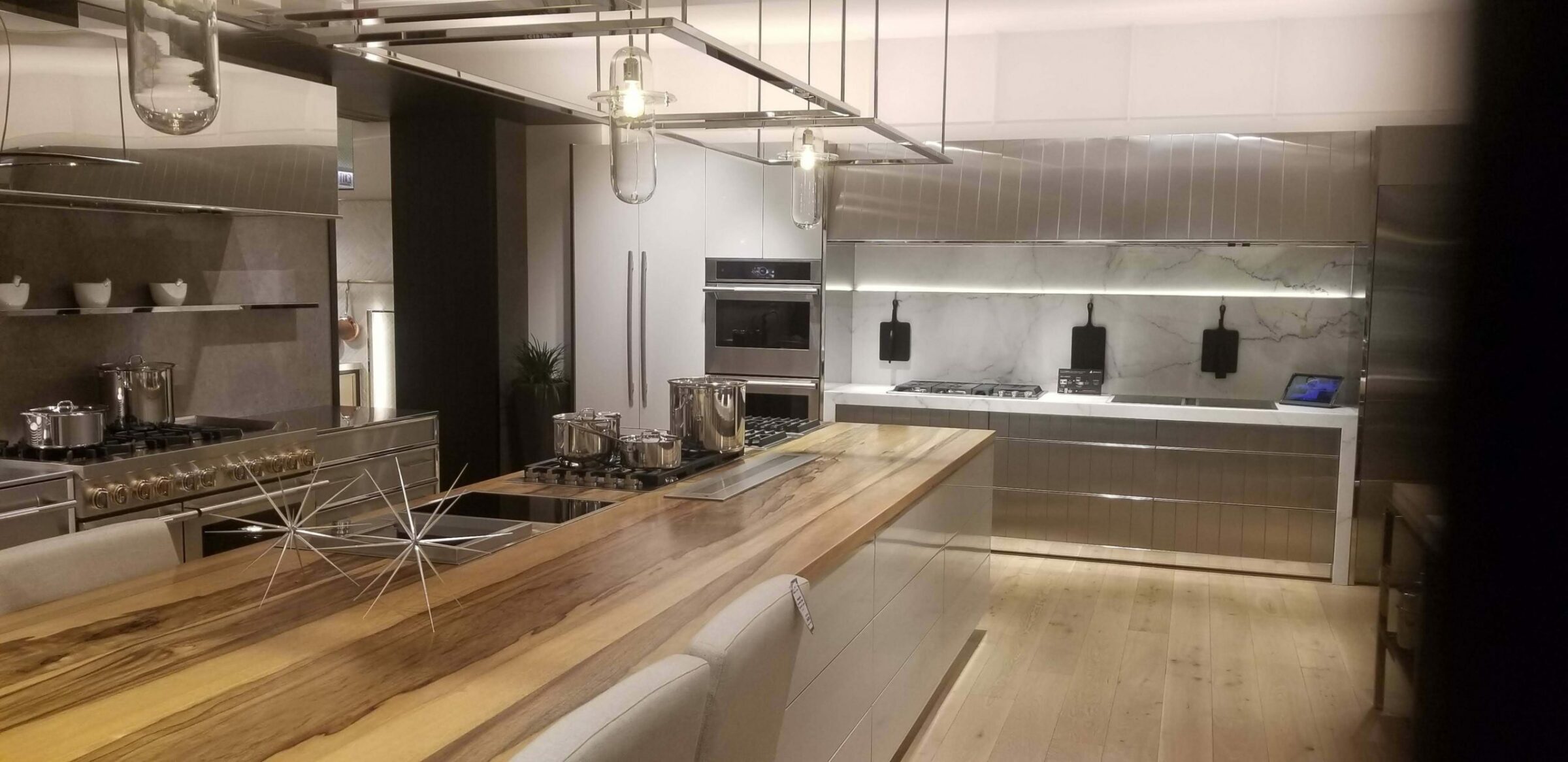 RB&K – Home Renovation, is a home remodeling company based in Des Plaines, IL. They render a wide range of services such as kitchen remodeling, bathroom remodeling, basement remodeling and full home remodeling. The company also provides other services like carpentry, painting, deck building, window and door repair.  With no hidden cost and total transparency, this is another company that has received appreciation for its exceptional bathroom and kitchen designs. 
RB&K – Home Renovation Reviews
I was very impressed with kitchen and bathroom remodeling. Guys proved not only well versed in their line of work but also very knowledgeable. They helped with choosing the most appropriate materials for projects and made plenty of invaluable suggestions at the designing stage. I honestly recommend them for any remodeling job.