Home » Budget Bedroom Remodel Ideas That Will Help You Save
Budget Bedroom Remodel Ideas That Will Help You Save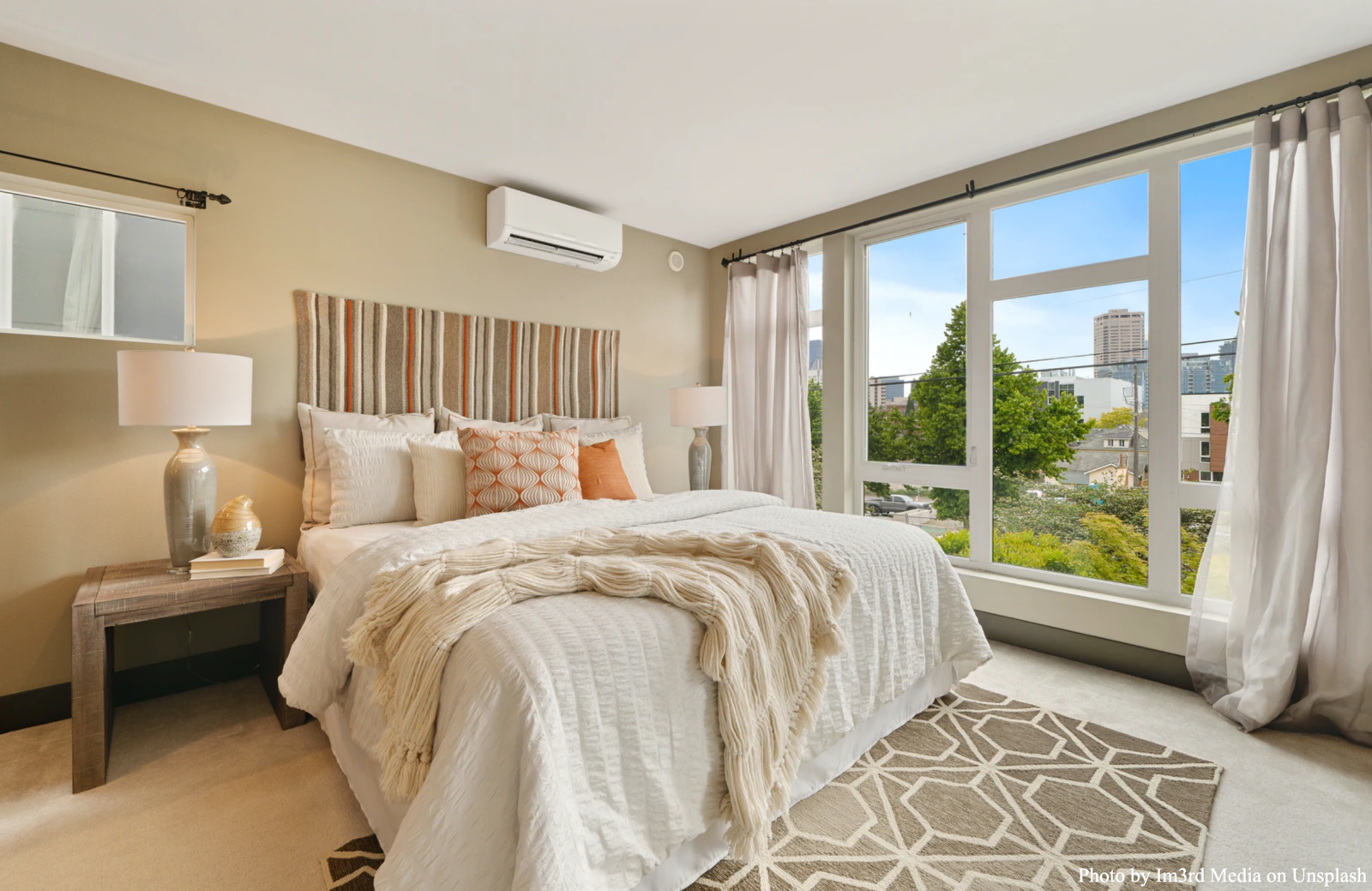 There are endless bedroom remodel ideas, but the best always combine aesthetics with practicality. Our low-budget bedroom remodel ideas will show you how to modernize your home without breaking the bank.
Bedrooms are simple to update; swap out a cushion here, paint a wall there, and you've got a completely different room by the end of the remodel. However, for some reason, it always seems like the bedroom is the last space that people spend time and money in when they are thinking about redesigning their home. 
Budget Bedroom Remodel: Is It Possible?
A fresh coat of paint, a beautiful set of candles, or a new throw cushion can sometimes suffice for a budget bedroom remodel. None of these will set you back a fortune, but they will all make your bedroom feel renewed and more appealing right away.
With this in mind, we are sharing some budget bedroom remodel ideas that will help you redesign the space without a significant investment of your time or your money. 
Remove Everything Extra
Indeed a tidy, clean environment is the first step to remodel a bedroom. Although usually overlooked, extra objects will heavily impact your bedroom storage in the long run.
Therefore if you want a remodel of your bedroom, start with decluttering the space as much as possible. You will be surprised to see the change in your room when you are done with everything extra. The room looks spacious, attractive, and full of positive energy.
Additionally, a tidy, decluttered place provides you a clear overview of your room, allowing you to have clarity of mind to make better decisions about your bedroom decor.
Paint Your Bedroom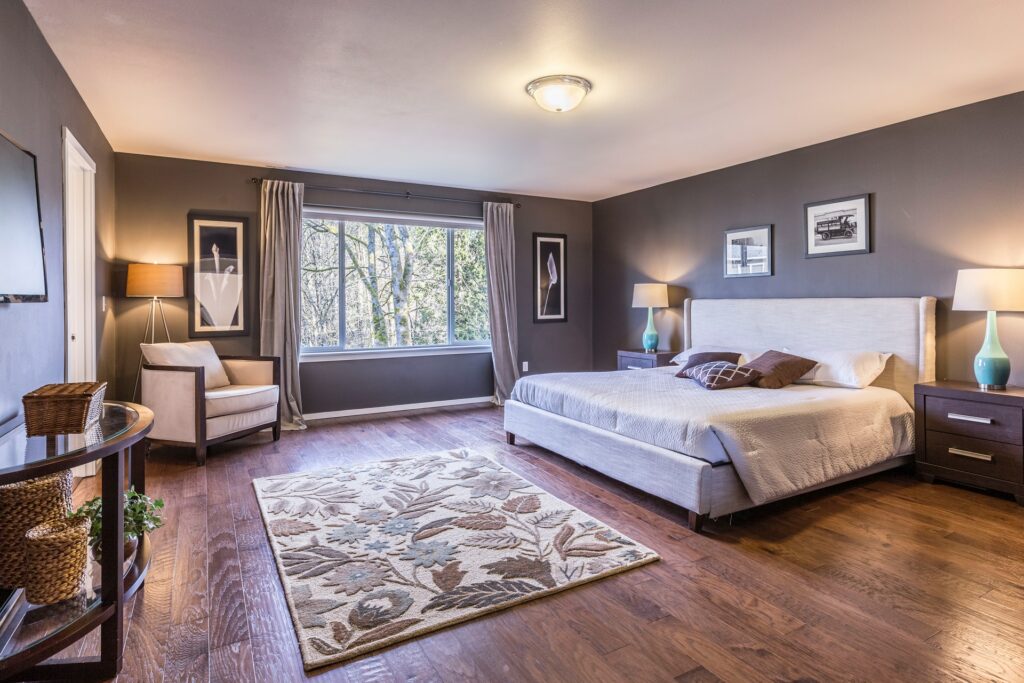 Painting is one of the cheapest ways to update the look of your bedroom. Even if you're renting and can't go for something wild, a fresh coat of paint on your bedroom's walls may quickly make it brighter and cleaner.
But which color should you choose? The possibilities are endless. Go with light shades in your bedroom for gentle and subtle vibes. 
However, you could go bold too with a deep teal, which is quite on-trend right now, or even deeper hues like charcoal greys and navy blues.
Go With Wallpapers
If painting is too much work for you, another similar way to renew your bedroom environment is to go with wallpapers. They are trendy, have a wide price range, easy to install and come in innumerable patterns and designs. 
Beautiful wallpaper is enough to revamp the room on a low budget. As for choosing the color or pattern, it depends on the overall tone of your room. 
Patterns and designs are unlimited, from graphic or art deco to imitation wood or stone. You have to choose the style that fits your budget and suits your taste.
Replace Your Bedding
Pillows are the most versatile of soft furnishings, and they're a great budget bedroom remodel idea. Swap up your pillows and bedding to create a significant change when you start to feel uninspired by your bedroom surroundings. You should consider using new colors and patterns than previous ones.
Similarly, if you want to create a luxury atmosphere, overfill your cushions as well. You can accomplish this by getting a slightly larger inner or stuffing your pillow with two inserts. 
With new bedding and fluffy overfilled pillows, your bedroom environment will look totally different than its previous appearance.
Customize the Headboard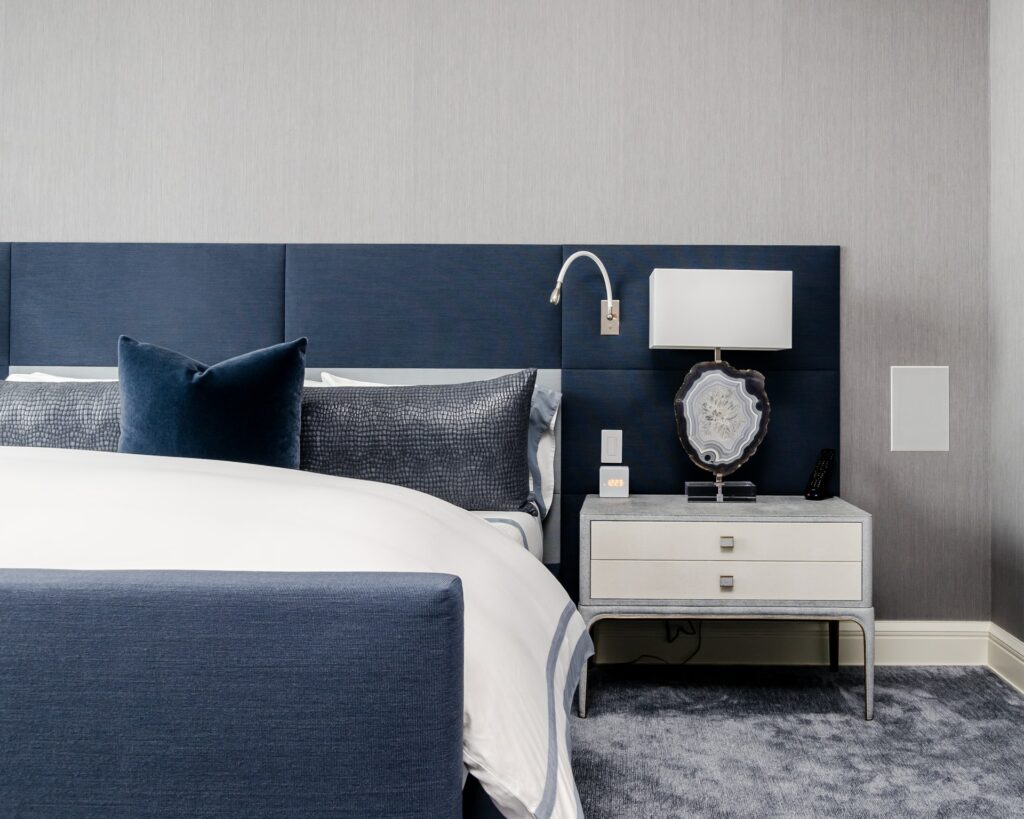 A new headboard could give your bedroom a refined look. Like the bedding, the headboard also plays a central role in your bedroom's decor, and it's sometimes enough to retouch this element for a refreshing new look to your bedroom. 
Interestingly, there are several options of low-cost headboard in the market that you can easily choose from that suits your taste. Besides, if you are a DIY enthusiast, you can apply some creativity and transform your existing headboard for a refreshing new look. 
A large artist's painting, photo frames, printed fabric, or even a small wooden shelf are all easy decor ideas to spruce up your headboard. You just have to make sure that the decorative elements match the rest of the room to perfectly blend with its style.
Make a Lighting Change
Another simple way to approach a budget bedroom remodel is to experiment with lighting. It sets the tone, which is why it must be subdued and conducive to rest.
There are so many beautiful, affordable bedroom lighting options out there that it seems like a waste not to branch out from your usual cream lamp form and add something that would make a significant impact.
Replace your main light with a pendant light to give texture and interest to your area. For a calm and soothing environment, replace neon lights and other overly dazzling lights with compact fluorescent bulbs. Bedsides, lamps can help create a trendy appealing space.
Bet on Curtains and Rugs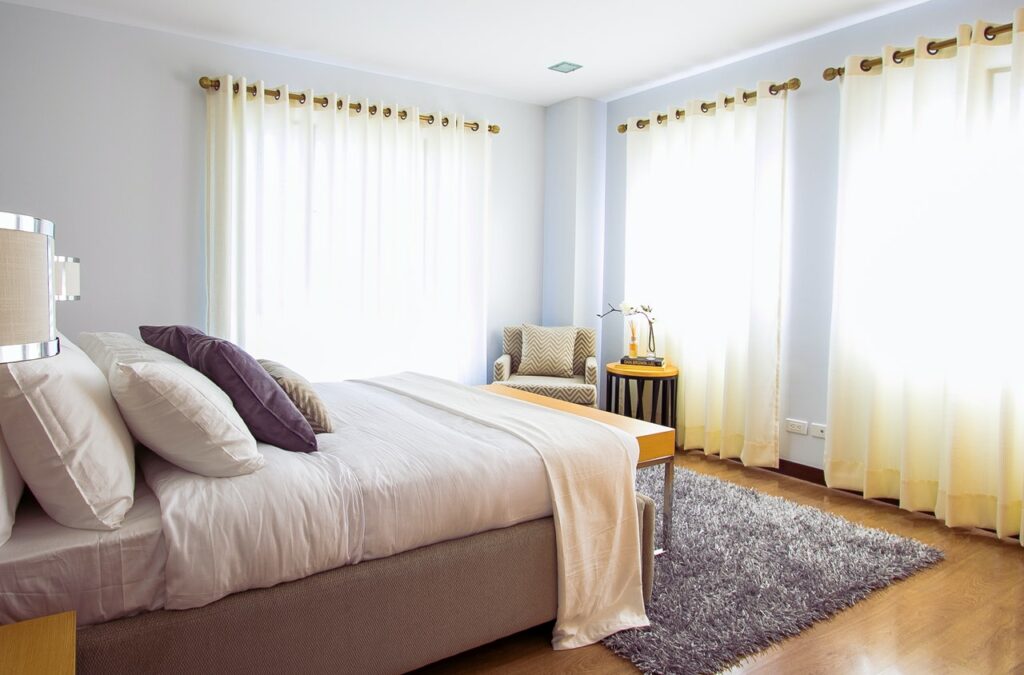 A careful selection of curtains and rugs could also revamp the bedroom and create a welcoming environment. Apart from the bedding, the curtains also help to bring out the comfort of the room. However, the appearance should respect the overall decor of the room.
As for the colors of the curtains and rugs, you can opt for neutral tones such as white and grey if you love a contemporary environment, while more vibrant shades will be excellent to create a romantic setting. 
Do not hesitate to experiment with colors and shades, with bright touch and pattern to bring uniqueness and originality to your room.
Put Some Plants in the Room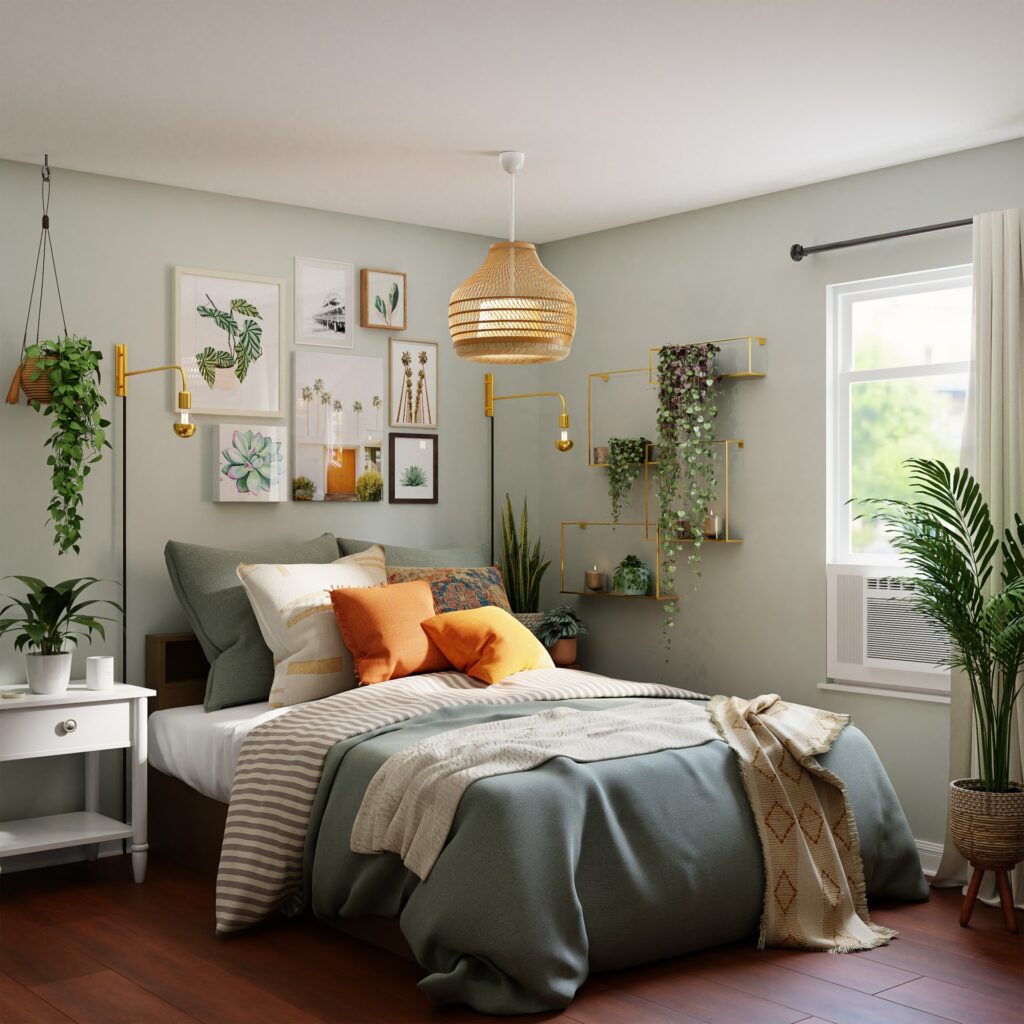 Another inexpensive and straightforward budget bedroom remodel idea is to put some plants in the room. Big, small, exotic, and simple, plants have a natural charm and can be an excellent decor element. 
Choose the ones that are to your taste, put them in stylish planters, and place them in the corner, on the headboard, or on shelves. However, do not overcrowd the room with plants, just a few of them will suffice for a complete makeover of the room.