A guest bathroom is an important aspect of your home, and it is crucial to keep them upgraded, looking fresh, and appealing. Many of your guests judge the house based on how you maintain the bathroom, and nobody prefers to stay over in a place where it is not. A guest bathroom remodel is ultimately beneficial to all because, more often than not, your first impression is the last impression.
From painting to fitting and vanities to flooring, there is so much that you can experiment with while giving your guest bathroom a makeover. Although it is tough to decide where to start from, don't sweat! 
If you are in a dilemma with your remodeling project, we have mentioned a few things, for your convenience and make things easy for you, that you need to keep in mind before kicking off your guest bathroom remodel!
1.  Have a Clear Picture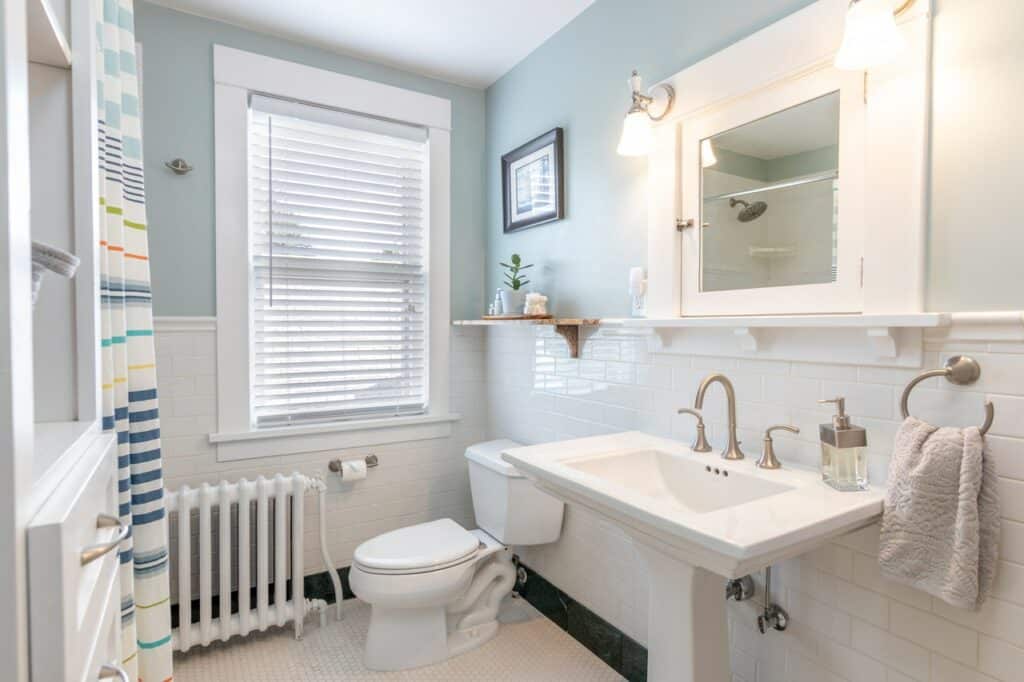 Before getting into anything concrete and making hasty decisions, you need to figure out what you really want out of your guest bathroom. The layout of the house represents the person living within. If you want your bathroom to reflect your personality, you need to sit and figure out the artistic details that align best with you.
When you are going for a guest bathroom remodel, it is imperative to pen down your likes and dislikes about your space. This will help build a comprehensive floor plan for that space and help create the desired changes. 
Only when you are thorough with the floor plan can you start thinking about the aesthetics such as the fittings, the lighting, the color palette, etc., that you would like to incorporate in your guest bathroom.
2.  Research Your Process
After setting up your floor plan, it is essential for you to, and in your bathroom's best interest, to research the process. The more you are informed, the easier it will be for you to make decisions.
For instance, go through sources on the internet, pick out pictures from Pinterest and Instagram, dial-up your inspiration, and do whatever you think you can to help you with your research and provide you with the best ideas and materials for your guest bathroom remodel.
Once something has caught your eye, it becomes easier for you to make comparisons and pick out the things best suited while you are on your hunt to find your materials and fittings.
 You need to have a fixed idea in your mind to find the same things or things with an uncanny resemblance. These things help you have a substantial database and a clear picture in your head.
3.  Set a Budget
It indeed is disappointing when you have found the perfect matching lights for your bathroom mirror, but you cannot afford it. So instead of sulking, try avoiding such mistakes by setting a remodeling budget for yourself.
When you propose and plan something as big as a guest bathroom remodel, you also need to plan a total budget in advance based on the costs. It is one of the essential things to do before you get into the practical aspect of it.
To save yourself distress, you need to have a flexible budget. This will help you make decisions regarding the design and materials that may not have been affordable with a restricted and rigid budget. 
These things may turn out to be more expensive, but they sure will add to the bathroom's glamour too. So a friendly, yet flexible budget is mandatory. Similarly, you must always leave aside some extra funds that you may need for fitting and finishes. This bathroom is a place you are going to see every day, and you might as well make it worthwhile!
4.  You Need Help!
If you want the right bathroom, the right fittings, the right flooring, and the right lighting, you need help. We mean professional help. As much as you are willing to go DIY, it would be best to let the experts do their job to attain perfection.
It is vital to hire a good team to understand your ideas and expectations and lay them down exactly how you want it to be.
 To achieve the best results, you need the best team for you to put your faith in, who will accept your budget and provide you with the best of facilities for your bathroom goals.
5.  It's All About the Details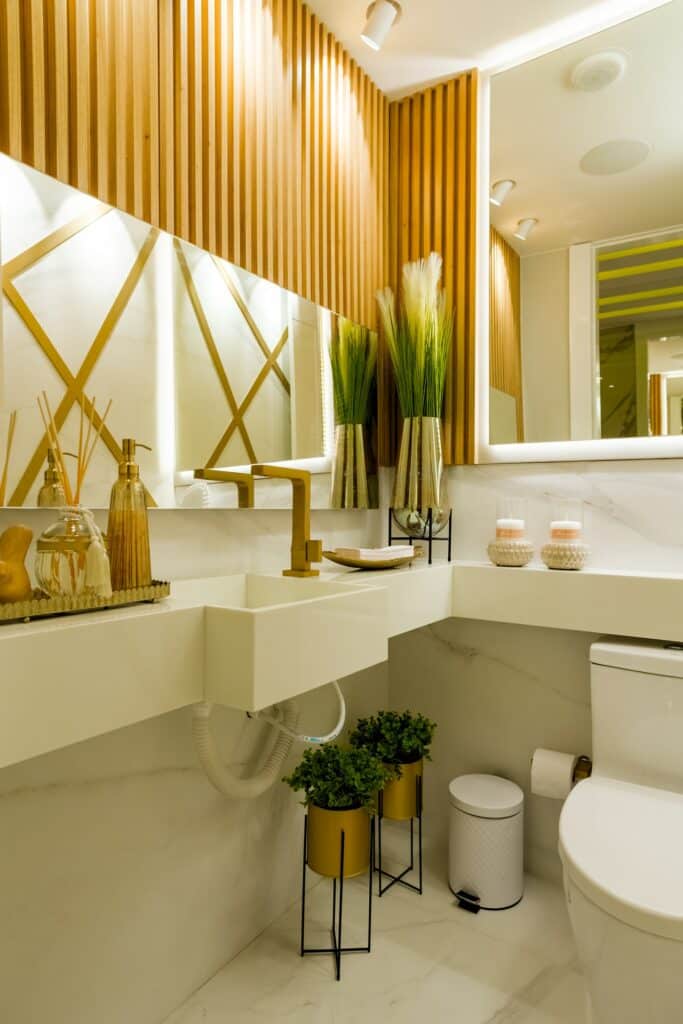 There are times when the idea of the quintessential bathroom in your head may not precisely match the bathroom's actual layout. 
Your idea of a beautifully laid out flooring may not be the same as the person doing your tiling can see. So the essential thing to do at such a time is rehearse everything with the professionals before they lay down anything concrete.
You need to sit with your designer and workers and explain everything to them visually with demos and materials. 
You may also keep extra material, at least 15% more than needed because when the construction worm starts, there is a lot of discarding and redoing. Sometimes things break or chip during shipping too.
Since you will want different colors, make sure you show them in person which color complements what. 
When you are going for your guest bathroom remodel project, there are numerous bathroom designs and inspirations that you can choose from. But, a guest bathroom remodel is a more significant task than you may consider it to be.