Home » Most Expensive Aspects of a Bathroom Remodel
Most Expensive Aspects of a Bathroom Remodel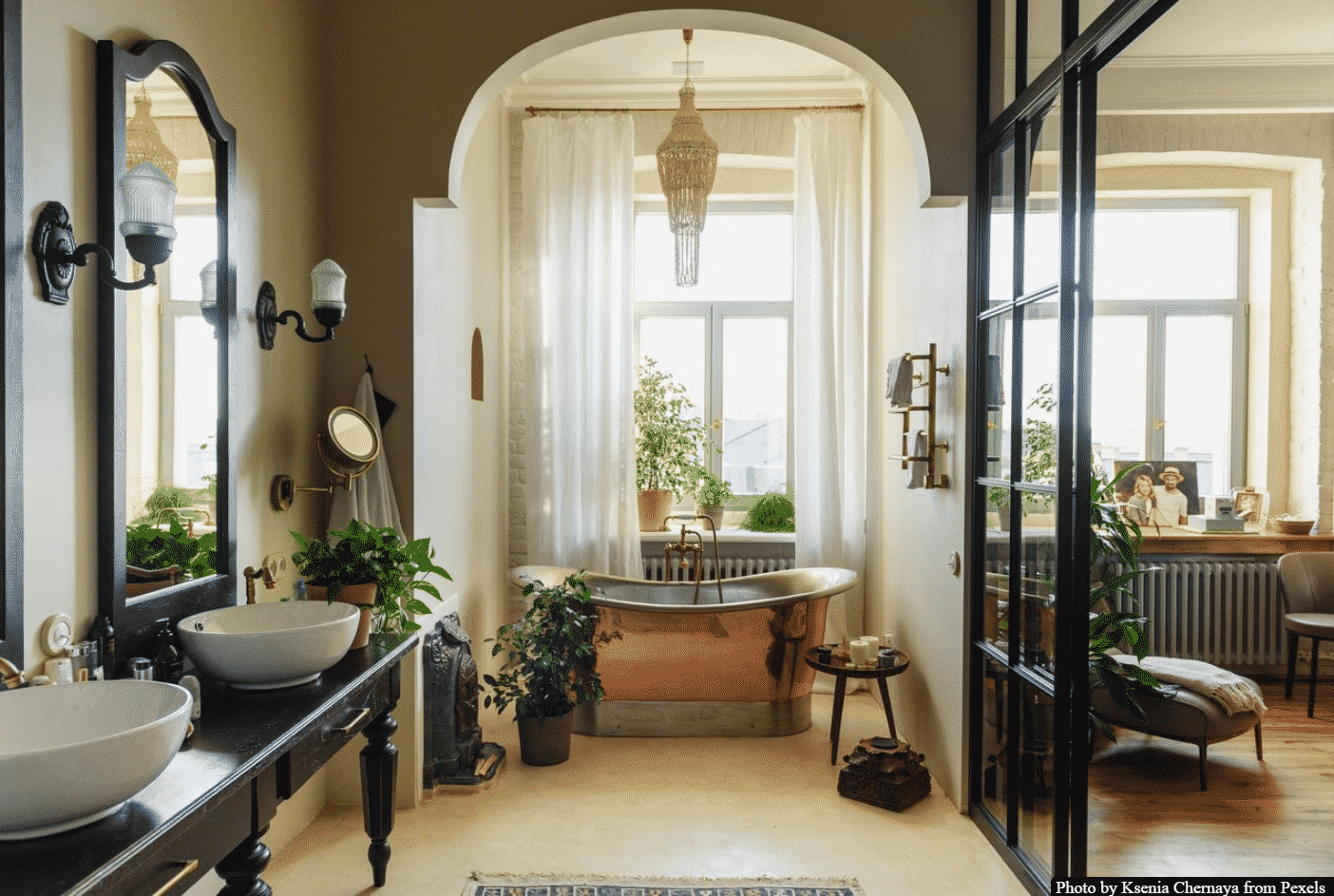 In every household, a beautiful bathing space is paramount. Are you thinking of remodeling your bathroom? You should consider the most expensive parts of a bathroom remodel before you begin. 
A well-functioning bathroom, in addition to the kitchen, is the most expensive room in any household. Also, these are the most frequently remodeled and updated rooms. 
While remodeling your bathroom, you need to figure out your budget well in advance as it can all add up quickly. Decide how much you can afford to spend and keep the budget aside. This will help you determine the costs and adjust your expenses accordingly. 
So, what are the most expensive parts of a bathroom remodel? Whether you have already started your bathroom remodel project or are in the process of signing on the dotted line. Here are some of the most expensive parts of a bathroom remodel.
Labor 
A bathroom remodeling project requires replacing the tiles, changing the sanitary ware, installing a new shower or sink, plumbing, and a lot more. All these add up to superior labor costs, which takes up 60% of your remodeling budget. 
Yes, labor cost is the most expensive part of any remodeling project. While it can vary depending on the place you live, it's not uncommon to spend half of your budget on labor. 
If you're planning to do a full remodel or just some basic updates, you'll need professional help to guide you through. You can opt for both a lead contractor and a team of subcontractors. This will help divide those major tasks and move things quicker. 
Also, one clever way to avoid any delay is to hire a remodeling company. They will ensure you have a project manager and a lead contractor to manage the tasks on hand. 
A registered and licensed contractor will charge up to $50 – $90/hour. Make sure you have a written contract and a fixed timeline in place beforehand. Negotiate the number of people you'll be needing for each task. An electrician, a plumber, a handyman, and a tile installer are essential while you remodel your bathroom. 
This way, you'll be able to avoid any lapses and delays in your bathroom remodeling project. 
Plumbing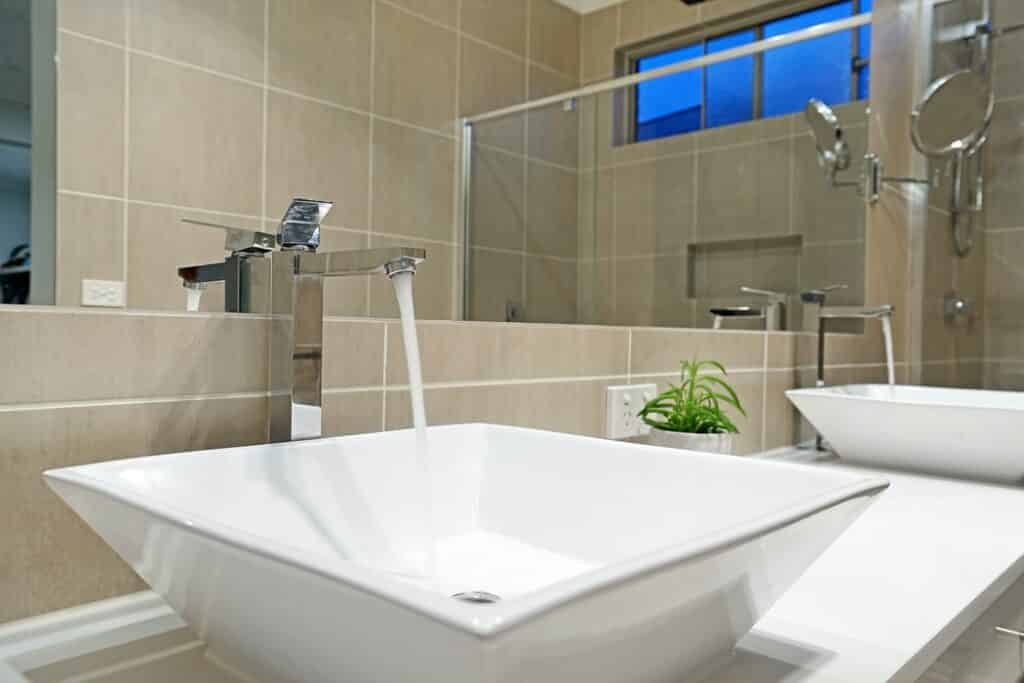 When planning a bathroom remodel, it's crucial to determine the plan of action. If you plan to move your fixtures or change the layout and demolish your entire space, plumbing can cost you a fortune.
Even if you have a small or medium-sized toilet and bath, moving fixtures and installing new ones will cost you hundreds of dollars. Changing the pipelines and buying new fixtures can cost up to a minimum of $5000 – $8000. 
The minimum plumbing cost to install a toilet ranges from $130 – $750. The most expensive installation is either the bathtub or tiling. The cost can vary anywhere from $800 – $8000 depending on the plumbing and installation costs, labor, and materials/design you choose. 
Tiling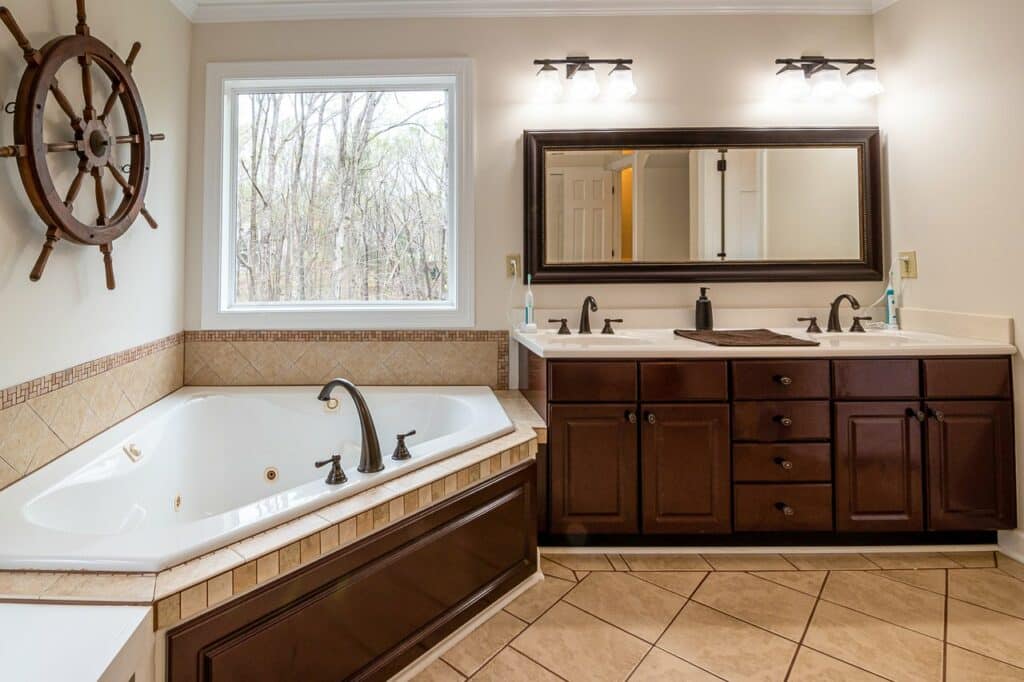 Most people tend to choose tiles based on their aesthetic features, such as colors, patterns, and textures. However, when people get so impressed with the tile aesthetics, they overlook its basic functionality. They also forget that different tiles apply to different spaces. 
For example, glossy tiles are a big no-no for a bathroom. In bathroom tiles, the resistance to water and stains is an essential factor to consider. Also, ensure your tiles are skid-free to maximize safety. 
This is the primary reason tiles come with a hefty price-tag. Your bathroom flooring and bath walls both require different tiles. 
Though a 750mm tile size is a great standard size for large and small bath spaces, even your basic ceramic tiles can cost $10 – $100  per square foot, depending on the style and texture.
Natural stone, hardwood, etc. are more on the superior side. Each slab can cost $100 – $300 per square foot. Also, it can cost tens of thousands of dollars in installation alone. 
Larger tiles are more expensive per tile and might cost more to lay than regular tiles. So, consider expense when choosing the tile size. 
Sanitary Ware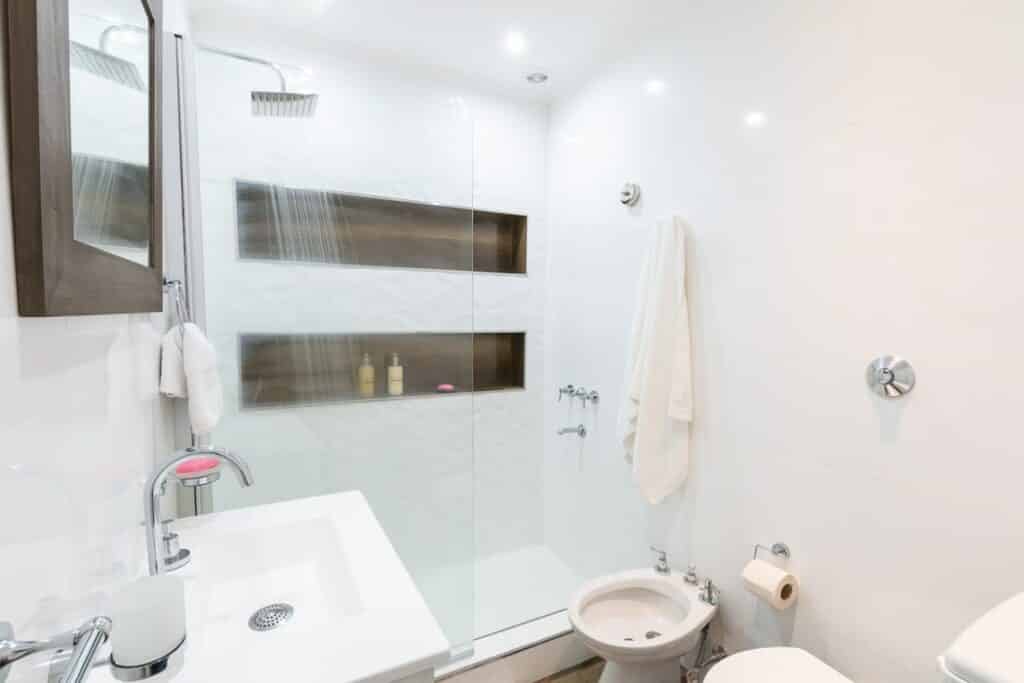 Adding to the list of bathroom remodel costs, sanitary ware and fixtures are no longer labeled cheap. They require equal attention and money. 
For your bathroom to look pleasing and be well functioning, you need to check on your shower, faucet, sink, and bathtub. Once done, you can eliminate the rusty, faulty fixtures and upgrade them to newer, improved ones. 
If you plan to change your bathtub, beware as it can alone cost you $600 plus installation charges. On average, installing a sink can cost anywhere between $190 – $3000.
Save Your Money (When You Can)
While it all seems overwhelming, there are ways to save your hard-earned cash and still create a home that you will love for years to come. 
For instance, try opting for subway tiles. Subway tiles are a great alternative to expensive tiles. And they cost about $3 per square foot. Pretty cool, right? 
Also, if you have time and expertise, take on a DIY project to have a less expensive bathroom remodel project. Nowadays, most independent owners don't opt for professionals. One can start by doing the demo, painting the walls, etc. and saving up a lot. But remember, research and thorough planning are key here. 
You can also install your lighting, mirrors, and shelving all by yourself. You can thrift most pieces from your nearest yard sale or look for discounted rates in stores to get great deals. This will help you and your budget in spades, even if you are aiming for a mid to upper-range remodel. 
It's natural for your expectations to supersede your reality. Although you may want a room that is stylish, modern, and high-end, sometimes it's best to stick to your budget and work with what you have.