Home » Amazing Home Remodeling Ideas for a Higher Resale Value
Amazing Home Remodeling Ideas for a Higher Resale Value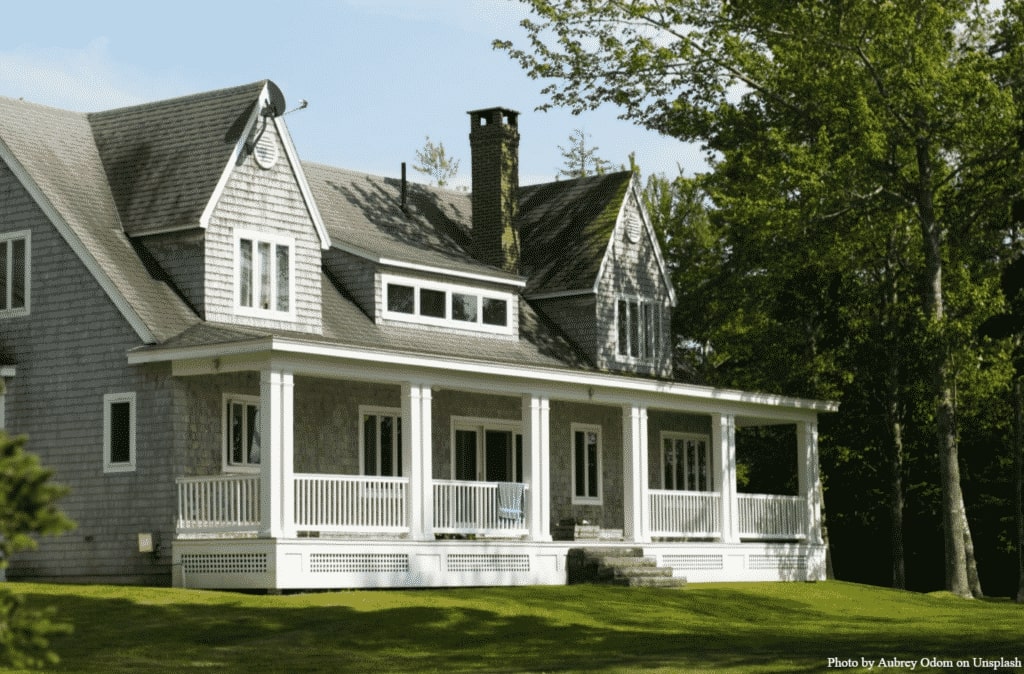 People generally go for home remodeling projects because it makes their living space more functional and enjoyable for the next few decades. But there is usually a lot of time and money involved in this process. But what happens if you plan on selling your home soon after you have remodeled it? What if we say that there are innumerable home remodeling ideas for a higher resale value? That would make the time and expense reasonable and a significant investment!
Home renovations such as a kitchen remodel, a modern new deck or an updated bathroom are crucial. Not only have the capability to make you happier and more satisfied with your house but also increase the market value of the home, which is crucial in the long run.
Why Should You Consider a Home Remodel?
Home renovations are significant in the long run. When you plan to sell your home, buyers will want an updated, modern, and well-kept home that will ace the listing that is competing with the other upgraded homes. Everybody wants the best, and therefore, you need to be unique in order to catch the buyer's attention.
If you have a property appraiser assessing your house, they will be able to tell your home's current market value, depending on the layout and the structural designs of your house. A higher home value means that you will have higher equity and a lower loan-to-value ratio.
How Much Should You Invest in Home Renovations?
Before you shell out any money from your pocket, you must sit with your contractor to plan the layout if you hire one. Having a good understanding of what kind of home renovations are high in demand will yield the highest returns.
It is essential to have a clear and realistic picture and then set a flexible budget for yourself. So when you go for a remodel, consider the cost vs. the value. 
This will help you decide whether the remodel you want is a worthy investment. Your main goal is to improve your home so that you can ask for a relatively higher price that makes a good profit for you when it is time to sell.
Here are some home remodeling ideas for a higher resale value that can promise you the highest returns.
Remodel Your Kitchen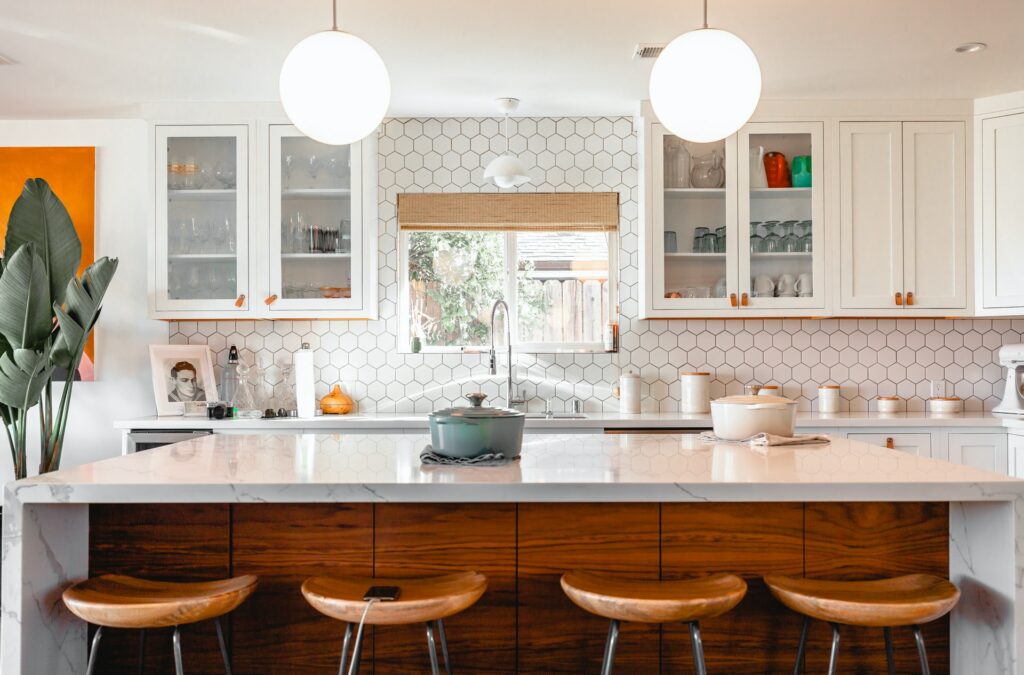 Creating a function and an ultra-modern kitchen can do more than make your living experience better. Remodeling a kitchen can increase the home's market value because potential buyers see such an upgrade's intrinsic value.
A kitchen remodeling includes new or refaced cabinets and countertops, new appliances, a better sink, faucet, etc. It gives a more elegant and luxurious look to your kitchen and adds a lot of appeal. However, when you are remodeling your kitchen, it is vital to consider the cost of your materials vs. the value. And it is ultimately highly beneficial for you and your family and friends too. Therefore, there is no loss!
Increase the Light and Space at Home
Dark and cramped rooms always make a bad impression on potential buyers. One of the most important home remodeling ideas for a higher resale value is to try and create more light in the house.
If it is challenging to let natural light in, make arrangements to provide bright and sufficient artificial lights in the room. Skylights help in brightening up your home
Another matter of concern is the space issue. If your house seems cramped up and suffocating, you can always consider knocking down some walls to create more space. An open floor plan also helps make the place look more spacious, as well as vault ceilings that allow the illusion of a more prominent position.
Finish Your Basement
If you do not have enough space in the house to add an extra room by doing some structural changes to the layout, consider finishing your basement.
Remodeling your basement is highly beneficial since it not only gives you an additional place for you to build something that you have always wanted within the house, but it also skyrockets the value of your basement remodel in the market.
The key to making it the quintessential basement is keeping it as open and free as possible, for it not to look dark and cramped. Try adding a bathroom in there, which will undoubtedly help you increase the reselling price even more!
Consider Adding a Patio or Deck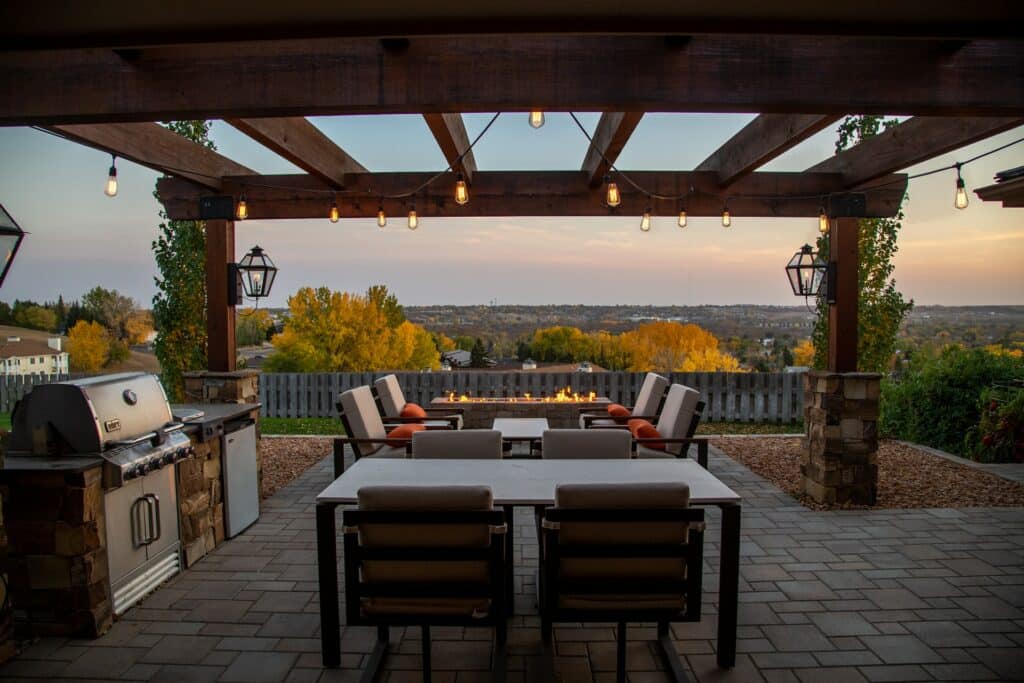 Adding a patio or a deck to your home's layout not only makes it look grand and more palatial but also determine that the money that you have invested in adding the patio or deck to your house, you will be able to recoup more than 80% of its cost at sale time.
So if you are planning on adding a patio or deck to your house, plan the layout well. Try to add unique features to your newly made deck, such as in-built seating or even a fire deck for those fun, family nights! You must use higher-grade materials for better durability and more life of the deck.
Update Your Bathroom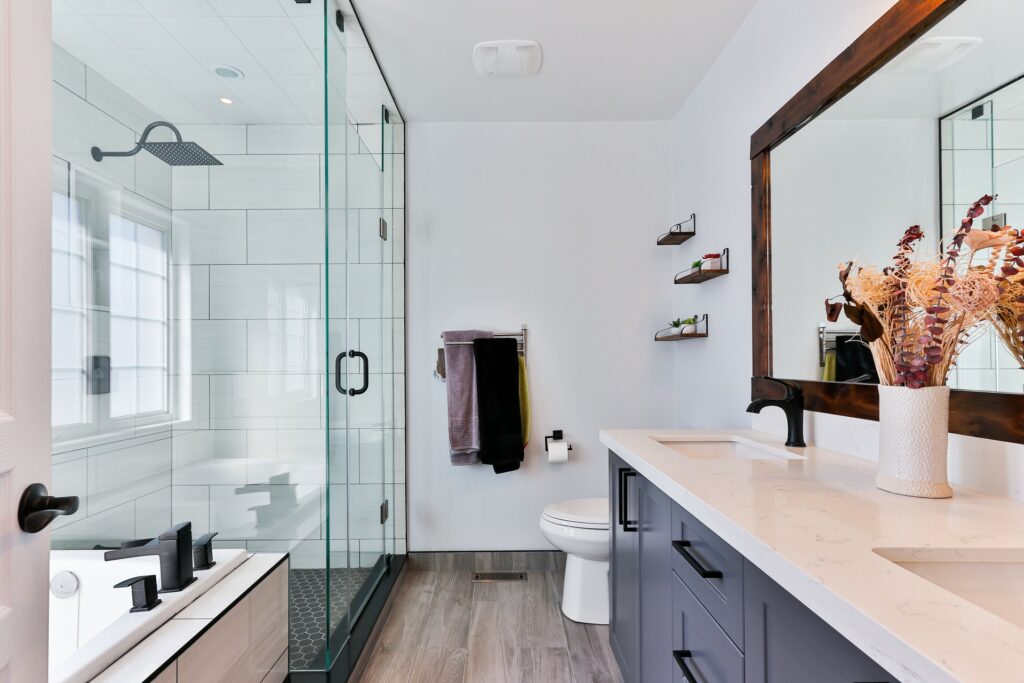 One of the best and the most effective home remodeling ideas for a higher resale value is updating one's bathroom. Bathrooms are more critical that you consider them to be. When you plan to sell your house, the bathrooms play an important role for potential buyers.
This is because the buyers automatically add the costs of renovating them to the value of the home. But that does not indicate that you have to go for complete overhauls and shell out every penny in your pocket.
Upscale bathroom remodels deliver about 62% of return on investment. On the other hand, a mid-level bathroom remodel has about 67% of return investment.
That being said, the bathrooms need not be luxurious but should be sufficiently modern and inviting. Therefore, updating bathroom amenities and accessories or adding a bathroom in the house can substantially increase its sale appeal.