Home » 15 Best Kitchen and Bathroom Remodeling Companies in Wheaton, MD
15 Best Kitchen and Bathroom Remodeling Companies in Wheaton, MD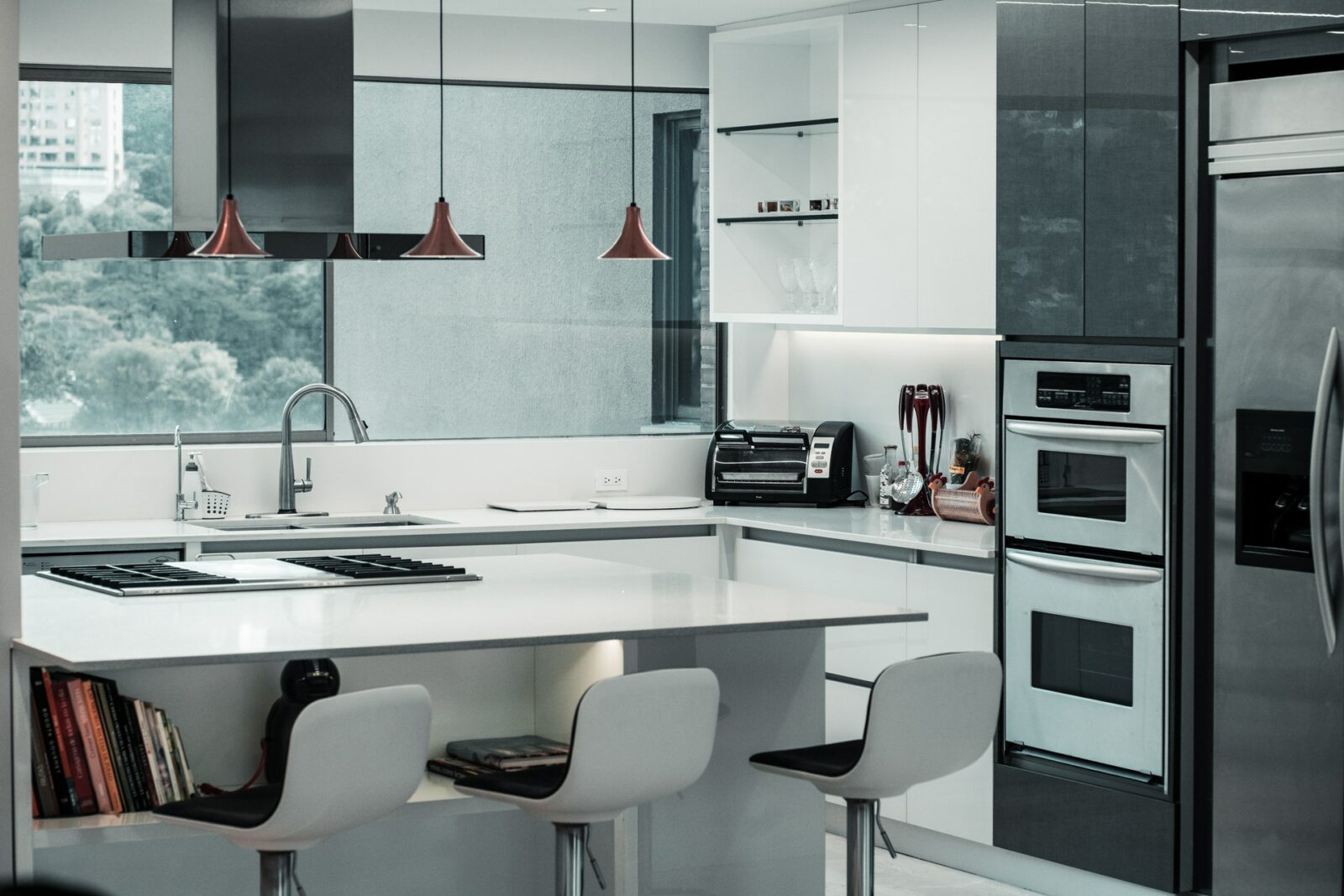 Cleyder Duque, Pexels
Are you on a lookout for the best remodeling companies in Wheaton, MD? With festivities around the corner, there will be people in and out of your house regularly. And therefore, you must ensure that your home looks its best. The kitchen and the bathrooms are generally the busiest parts of the house, with the highest amount of traffic. So you better give your visitors something to be in awe of, during and after their visit.
However, the remodeling process can be pretty tiresome. And if you do not hire the right company, it can indeed be a nightmare. But with over 600 remodeling companies and more than 20,000 freelance contractors in the DMV region, how do you pick the perfect one for yourself?
After immense and extensive research, we have curated a list of the 15 best remodeling companies in Wheaton, Maryland, based on their reviews, average pricing, and project management capabilities to choose the perfect one for yourself.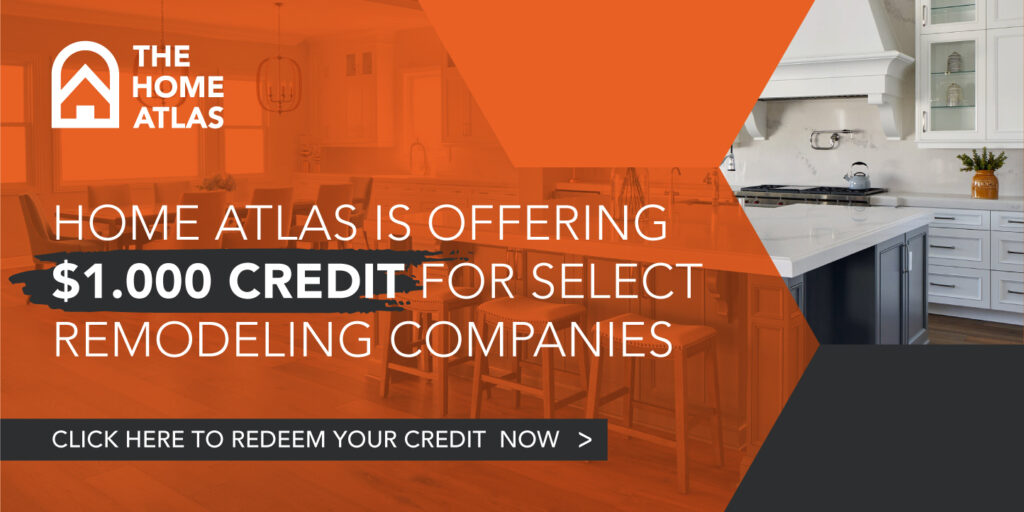 GBC Kitchen and Bathroom Remodeling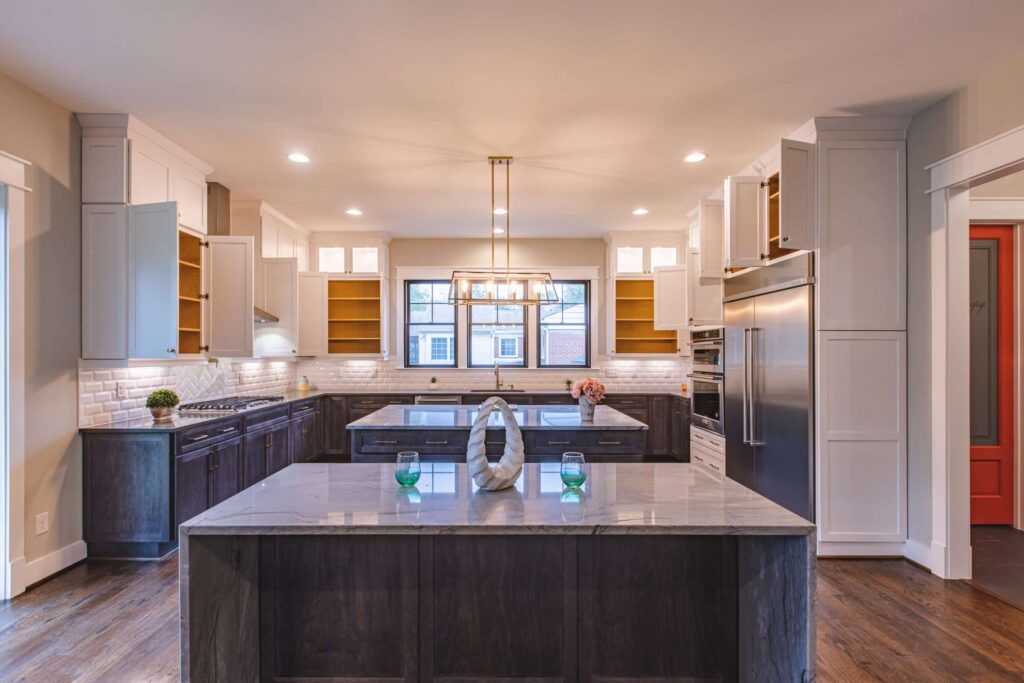 The GBC Kitchen and Bathroom Remodeling are one of the topmost remodeling companies in the DMV region. A NARI Accredited remodeling company, it has won innumerable awards for its services. GBC also boasts winning the Best Craftsmanship Award and the Best of Houzz 2017 Award.
With a specialized focus on kitchen, bathroom, and flooring, the GBC team, in collaboration with the best suppliers, is sure to provide superior bathroom and kitchen remodeling service. They personalize and customize each project as per the client's demands and needs. Hence, with efficiency and dedication, provide timely service at the best rates to suit everyone.
All Eco Design Center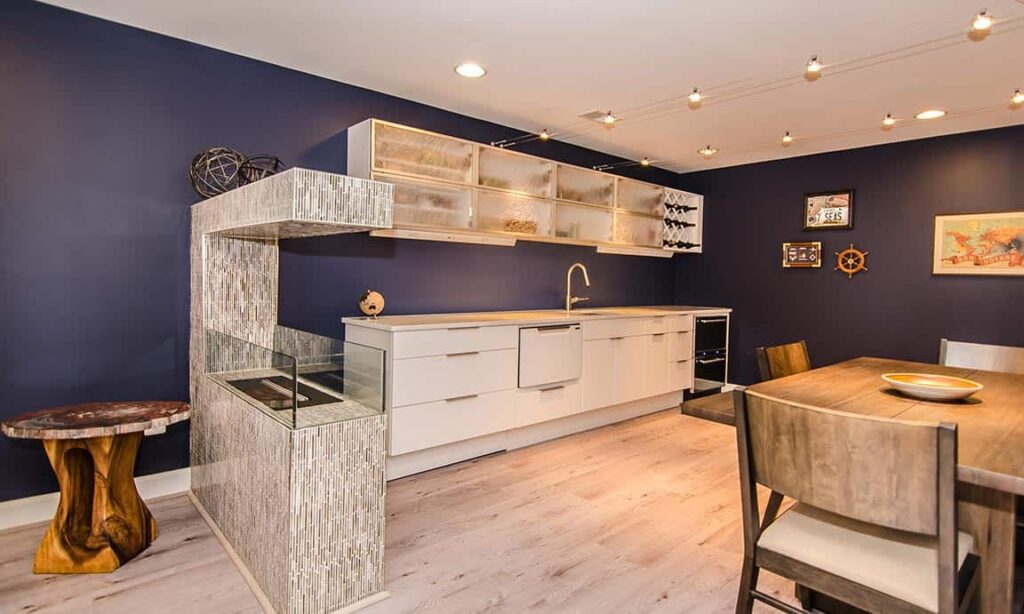 The All Eco Design Center is a one-of-a-kind remodeling company that aims to make your remodeling project affordable and sustainable. It is a family-owned and operated green business which is fully certified. The company serves the residents of the DMV region with best-in-class kitchen remodeling, bathroom upgrades, and much more.
From residential to commercial to office projects, they have the most eco-friendly and unusual products in the market.
They aim to reduce pollution, eliminate any stresses, make the entire process incredibly affordable, and maximize the benefits of green remodeling. The best part about the All Eco Design Center is that they reuse and recycle all their materials. They also install natural lighting provided by solar tubes and repurpose waste materials for their projects. Therefore, it is a win-win situation for both you and the planet. As such, do not forget to give All Eco Design Center a try when remodeling your space.
Mega Kitchen and Bath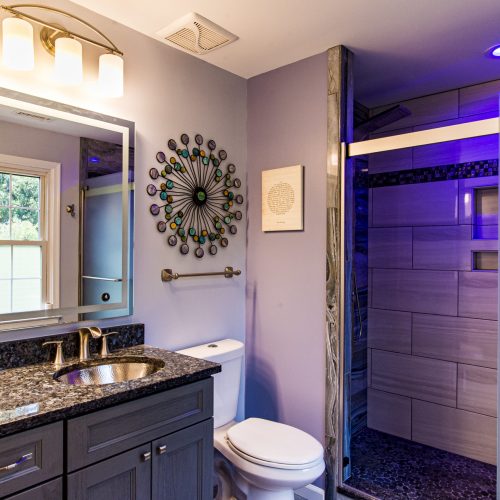 The company is a reliable name in the home remodeling industry. Mega Kitchen and Bath focus exceedingly on consumer preferences and consumer taste and strive to give them futuristic designs with the help of their advanced technology. From modern to traditional, the team values all styles making them one of the most sought after remodeling companies.
The Mega Kitchen and Bath specializes in interior house painting, flooring, home, and bathroom remodeling, cabinets and countertop replacement, and sourcing tile and ceramic. The team offers custom-made home improvements to its clients by giving individualized attention to each of them. Hence, it is one of the best remodeling companies in Wheaton, MD that you must give a try!
Kitchen and Bath Concepts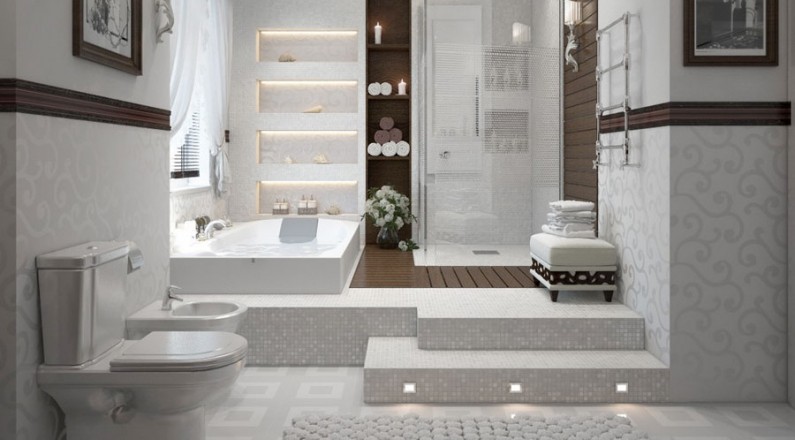 The Kitchen and Bath Concepts was incepted in 2005 and has since transformed the look of hundreds of homes, with thousands of happy customers. From the beginning, right through the end, the team never leaves you unattended without doing the job right.
From planning to executing, the trained professionals take it onto them to complete the kitchen upgrades, bathroom remodeling, installing countertops, etc. They have a strong commitment towards their work, as well as their clients. And therefore pay extra attention to intricate details so that the project is ready for you to enjoy fully. 
Counter Culture of Kensington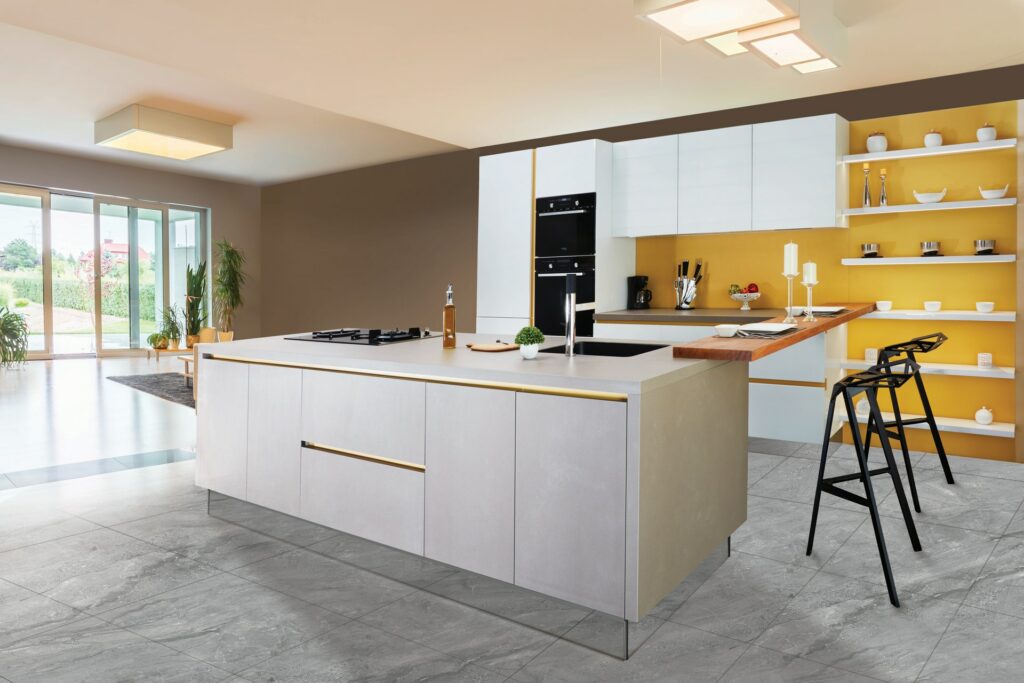 A premium kitchen and bathroom remodeling company, Counter Culture of Kensington, has made a great name and reputation for itself in Western Maryland. The service and sales team at Counter Culture is dedicated to providing its clients with committed service. They provide excellent quality of work and materials, expert artistry, and an overall great value to your house. 
They start their projects with free in-home consultations to discuss the vision to arrive at an ideal solution. The expert then takes the measurements of the house and will further provide you with a quotation. Therefore, Counter Culture of Kensington is your place to be if you are looking for the best remodeling companies in Wheaton, MD.
D'Canales General Contractor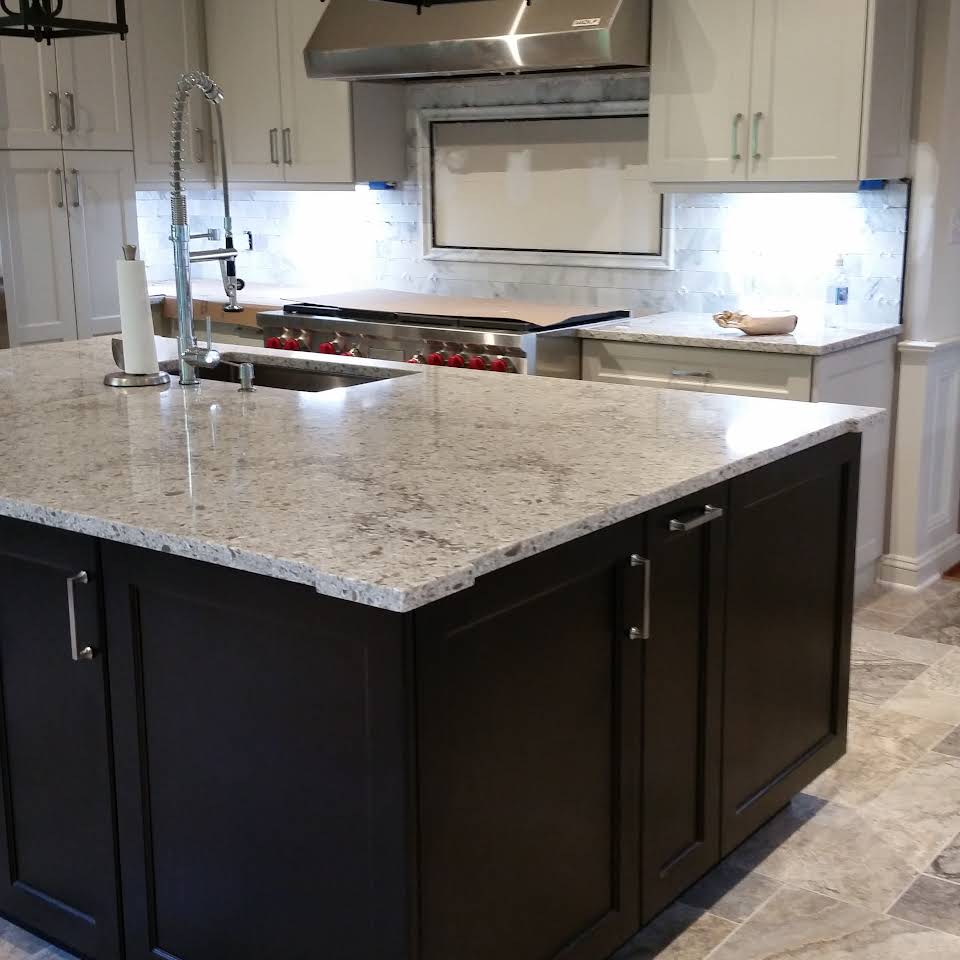 From basic home improvements to the kitchen, bathroom, and basement remodeling, D'Canales General Contractor provides exceptional service in the DMV region. Their main aim is to create value for your home, and therefore, they are committed to making your house the finest one on the block.
They are highly flexible when it comes to your budget and the project size and are open to all kinds of negotiation. Their motto is "Your satisfaction is our reward," They dedicatedly work to achieve the same.
H&C Construction Services LLC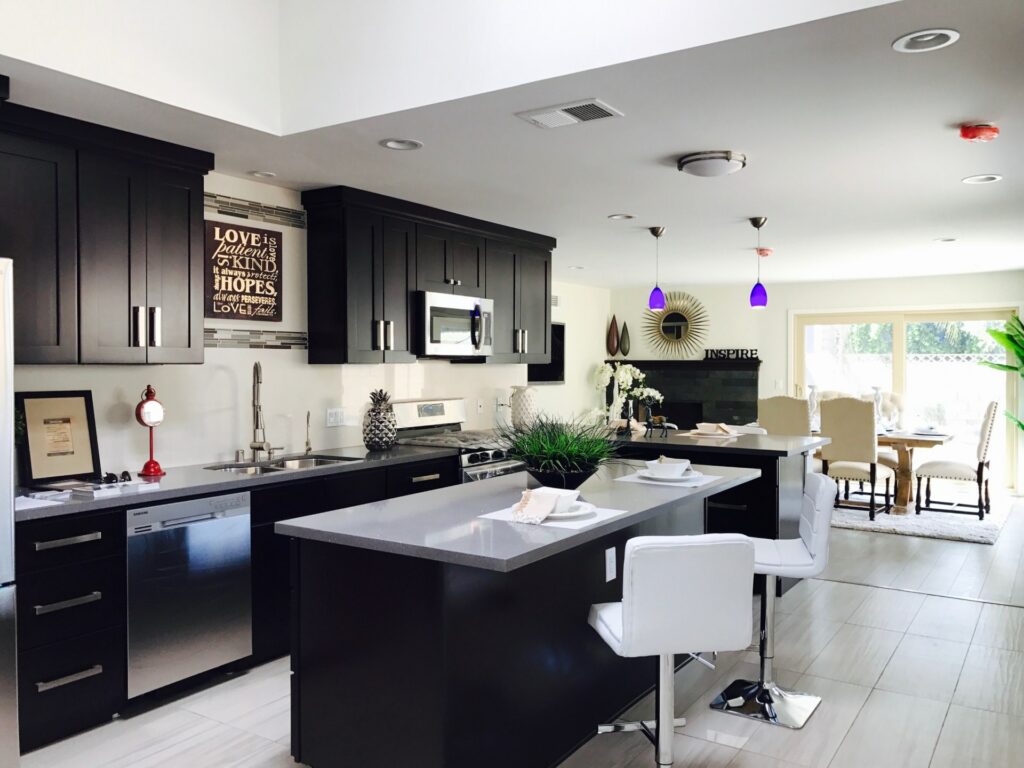 One of the most trusted remodeling contractors, the H&C Construction Services LLC has been providing extraordinary services since 2013. Since their institution, they have been known to value their customer's desires. Their project management capabilities are unprecedented and combined with their commitment. Hence, they can make your house look exactly how you imagined it to be.
The design team sits with you and helps you make decisions and choices that will optimize the comfort of your home at highly reduced costs. From pre-construction planning to final inspection, they pay attention to the minutest details before handing over the project to you.
Gilday Renovations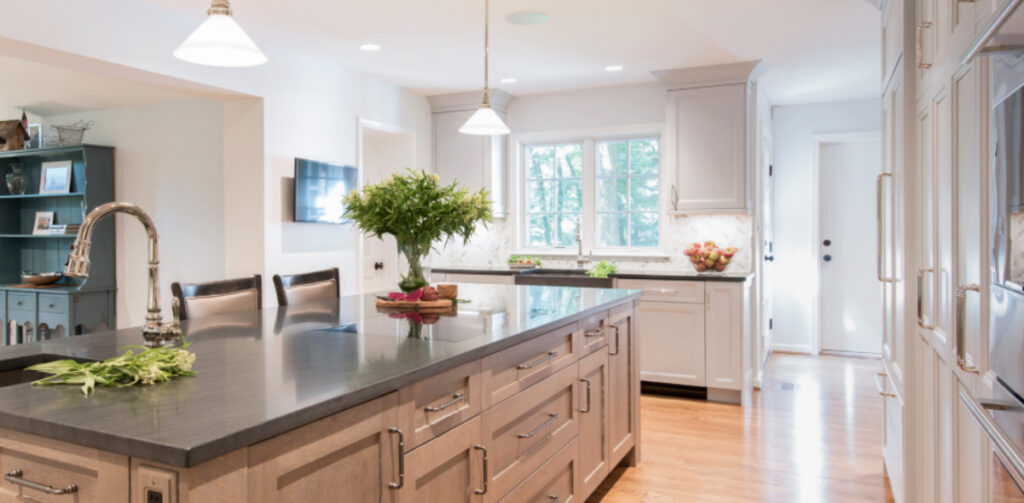 A partnership firm between two cousins, this award-winning construction and home design firm has been providing excellent designs and incredible services to the residents of Maryland for over 40 years.
The Gilday Renovations team is equipped to take over anything you desire for your house, from simple home additions to complex, multi-faceted tailor-made renovation projects. Each project consists of creative designers, architects, project managers, and artisans who wholeheartedly pay attention to your project without any diversions. As such, they are the best place to go to for all your remodeling needs.
Aidan Design LLC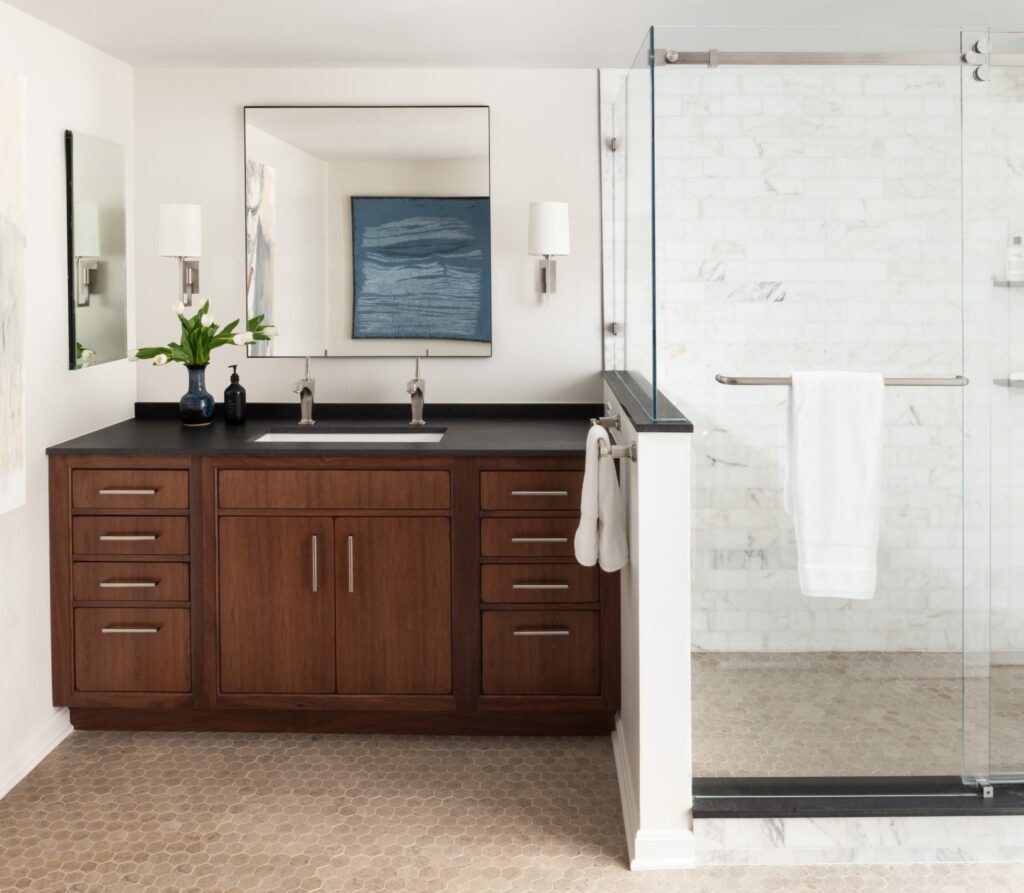 The company is highly known for its remodeling services. Aidan Design LLC is premium company specializing in bathrooms upgrades, kitchen design, mudrooms, butler pantries, fireplaces, built-ins, and other home improvement projects.
Aidan Design LLC offers a flat fee designs service, which involves the company offering professional designs while providing their clients with the flexibility and freedom to pick their own materials as per their budget, preferences, and schedules.
They have provided a client questionnaire on their website for the clients to enquire about the flat fee design and give the details of their project.
Premium Contractor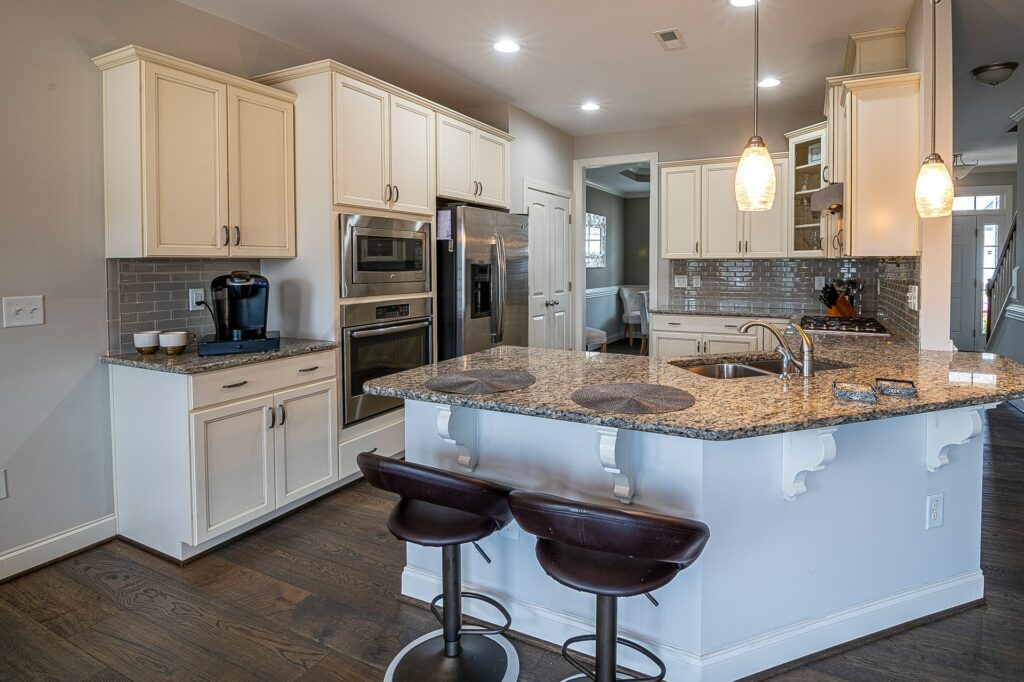 35 years into the home design industry has helped Premium contractors to live up to their name. They promise to provide quality service to their customers and have successfully completed a myriad of small to medium projects over the years.
This local remodeling company uses the finest materials available and is your home's best friend. Because of their top-quality artistry, their clients stay in touch with them long after the project is completed. They believe in building permanent and deep-rooted relationships with their clients to improve their homes. From replacing a doorknob to remodeling your entire house, they have a plethora of services to offer.
Jack Rosen Custom Kitchens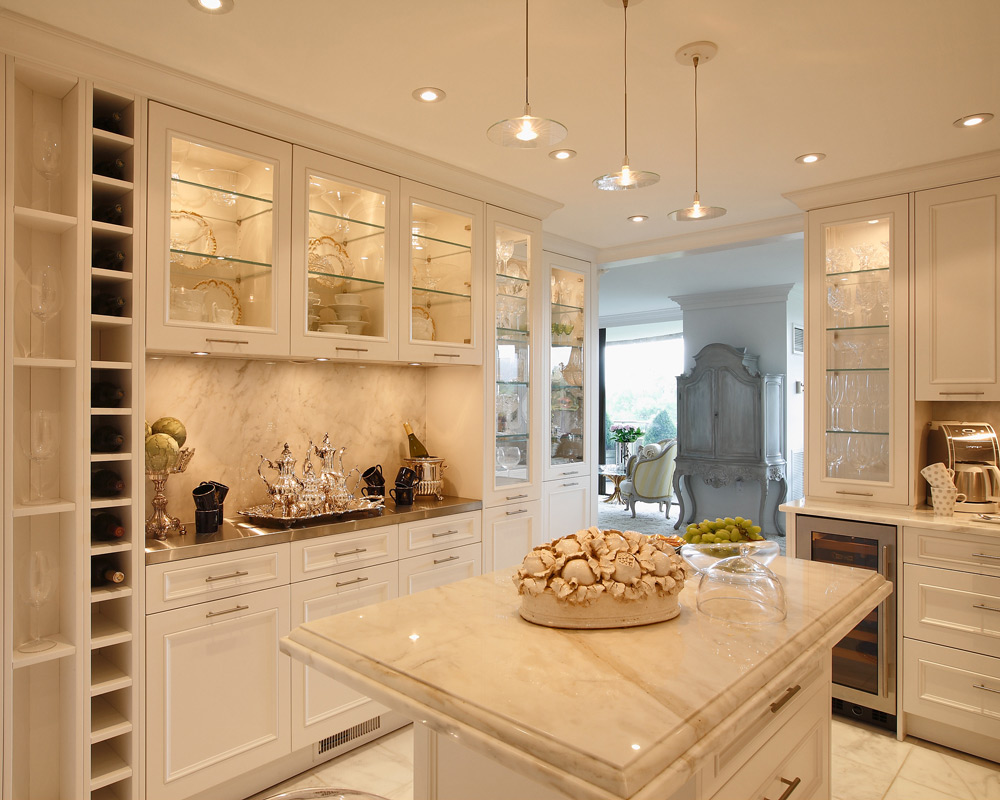 The team at Jack Rosen Custom Kitchens has expertise in kitchen remodeling services. They offer exquisite designs that you have never seen before. These award-winning kitchen designers ensure that your kitchen looks unique and one-of-a-kind.
From entire renovation projects to custom cabinetry, they create a customized space for you that not only looks aesthetic but is also highly functional and fit for your needs. They keep in mind your lifestyle, tastes, and preferences while creating designs. As such they are able to curate the perfect dream space that you have always wanted.
They have won various awards for their services, including the Best of Houzz 2020 Design, Houzz Influencer, the NKBA Award for their contemporary kitchen design in 2012, the NKBA Award for their traditional kitchen design in 2012, and many other prestigious awards. Hence, if you are looking for the best remodeling company in Wheaton, it is your place to be!
Granite Works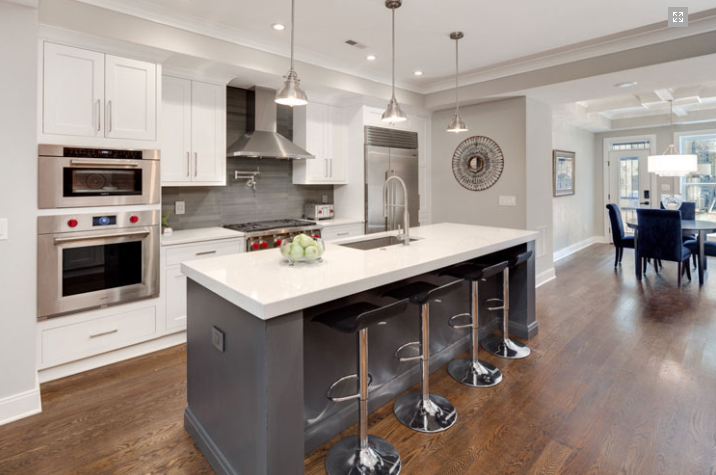 As their name suggests, Granite Works is an expert in granite designs and sourcing granite for custom countertops and cabinets. They have over a decade of involvement in providing their services and hold an impeccable reputation in this industry. Hence, they are one of the best remodeling contractors in Wheaton, MD.
They also have a live chat section on their website for you to request free quotations before you contact them for further processing.
EZ Kitchen and Bath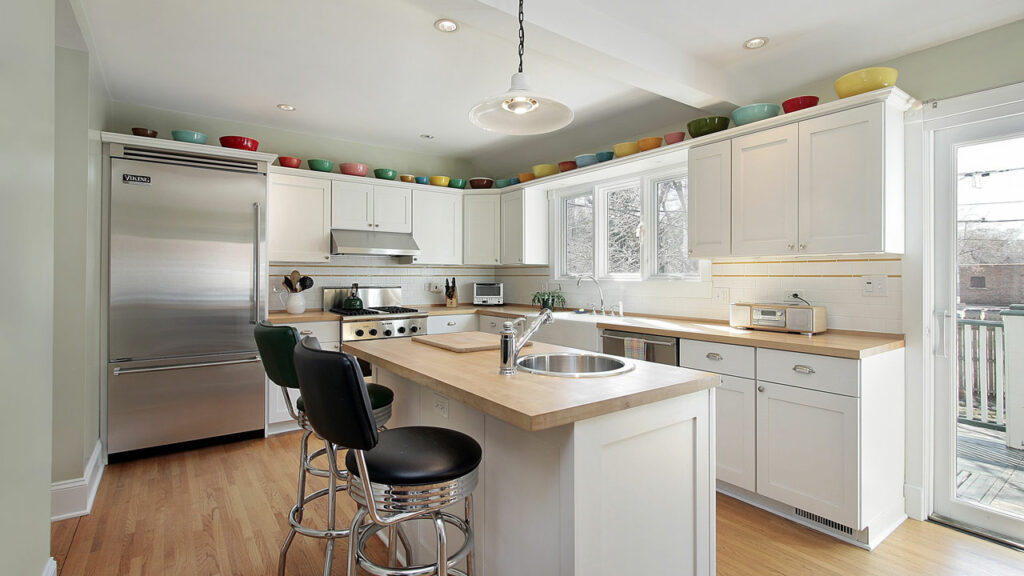 The quintessential remodeling company for all your commercial and residential projects, the EZ Kitchen and Bath has 15 years of experience improving homes for the better. They have various material options showcased at their showroom. Therefore, this helps you picturize your dream space well.
In addition to that, they provide various professional design options right at the comfort of your home. They also hold a pre-construction meeting right before beginning the project to plan and prioritize all steps in order to finish everything on time. Hence, they are rightfully one of the best remodeling companies in Wheaton, MD.
Santos Handyman Service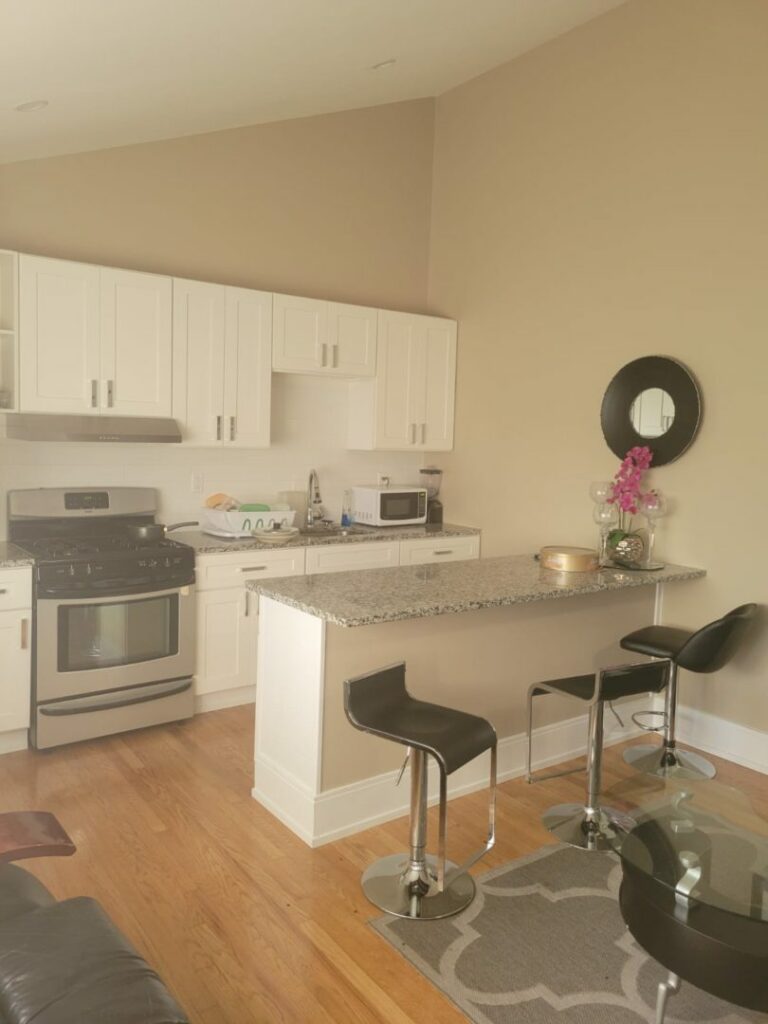 It is known to prepare everything you need. Santos Handyman Service is ready to take up your to-do list by offering a wide range of remodeling, repair, and maintenance solutions. The team consists of skilled technicians with years of training and experience up their sleeves. They are known for their kitchen remodeling projects and no task is too difficult for them. They ensure quality, guarantee, and commitment to you, during and after the service. Hence, Santos Handyman Service is one of the best remodeling companies in Wheaton, MD.
Quick Remodels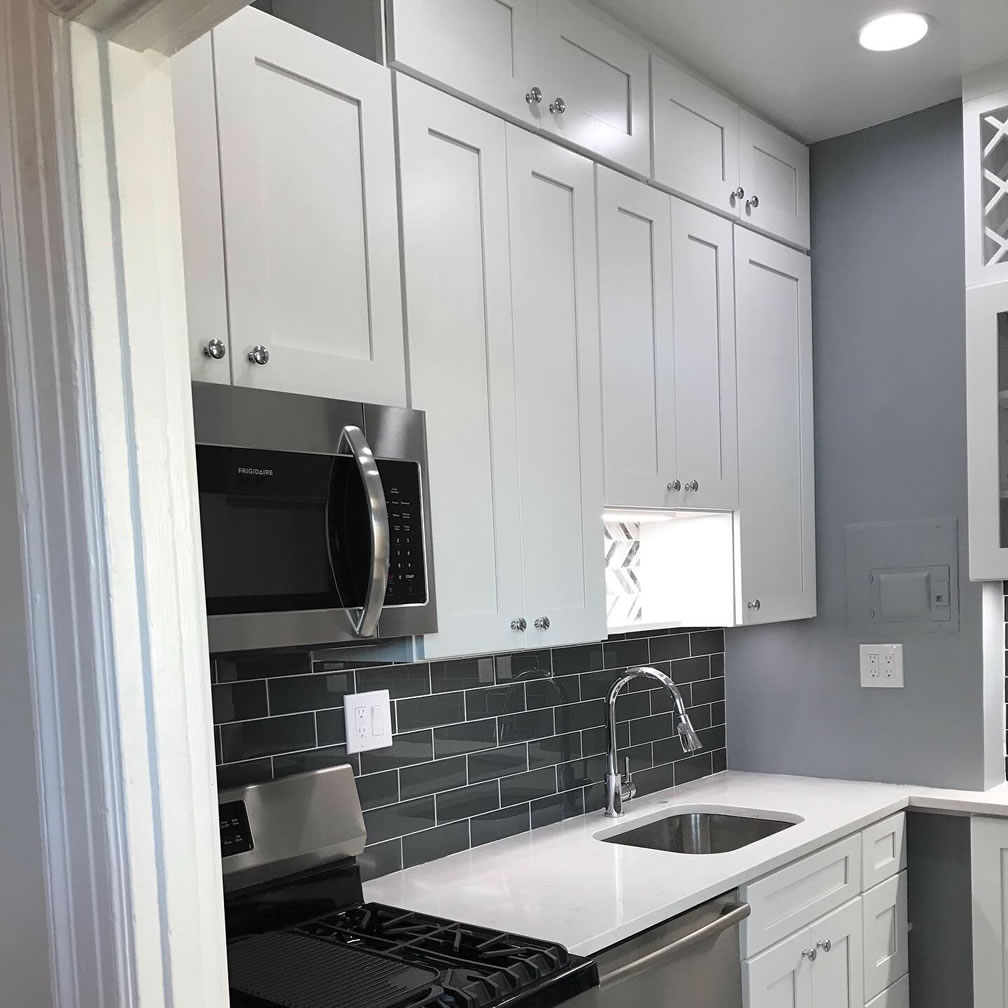 The company takes pride in developing kitchen and bathroom designs with the highest quality materials. Quick Remodel works with their clients by their side to understand and implement their ideas and expectations. They emphasize bringing their clients' dreams to life.
Their mission is to innovate and provide their clients with high-quality and luxurious living. Their values include ethics, modernity, transparency, creativity, and advanced technology. With the help of which they provide guaranteed satisfaction to all their customers. Hence, you must definitely try Quick Remodels for your next renovation project.