Home » 10 Best Kitchen & Bathroom Remodeling Companies in Palatine, IL in 2022
10 Best Kitchen & Bathroom Remodeling Companies in Palatine, IL in 2022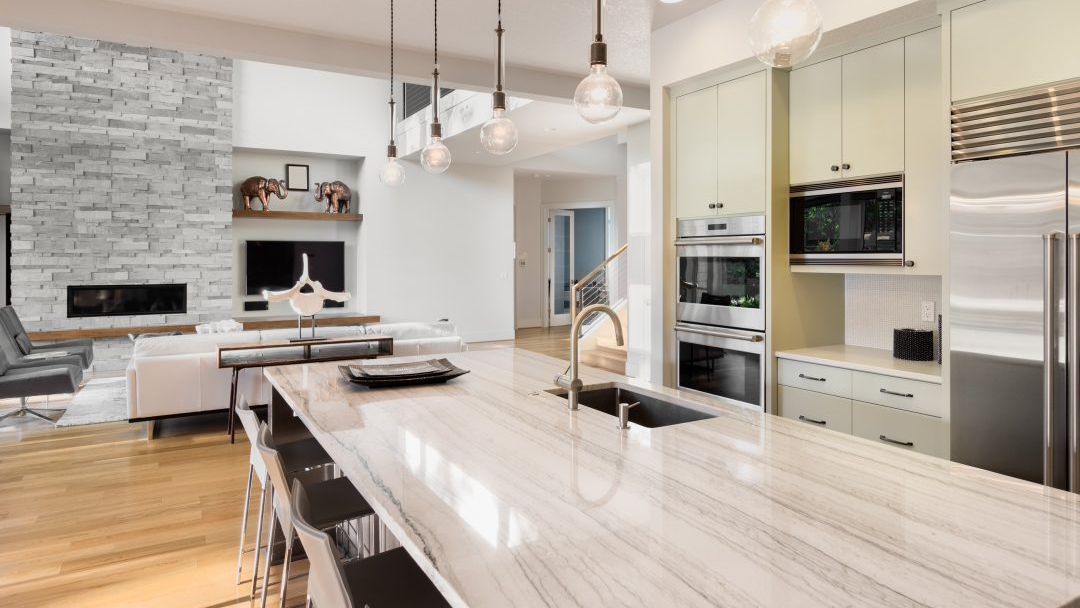 Choosing the best general contractor for your kitchen and bathroom remodeling project is essential to having a hassle-free renovation experience.
We want to make it easier for you when you search best kitchen remodeling or bathroom remodeling near me. So, we have gathered the best remodeling companies in Palatine for your convenience.
There are over 6000 kitchen and bathroom remodeling companies with some showrooms in the entire Illinois region and over 1000 freelance contractors, kitchen designer, and bathroom designer. Try not to get more than 5-6 estimates from remodeling contractors since all of them will have to visit your house to give you an estimate or probably meet you in their showroom to go over the kitchen design – bathroom design along with the cost of renovation.
We researched construction companies in Palatine. Zoom in on these 10 remodeling contractors in Palatine in Illinois, based on their reviews, average pricing, and project management capabilities.
M L Home Remodeling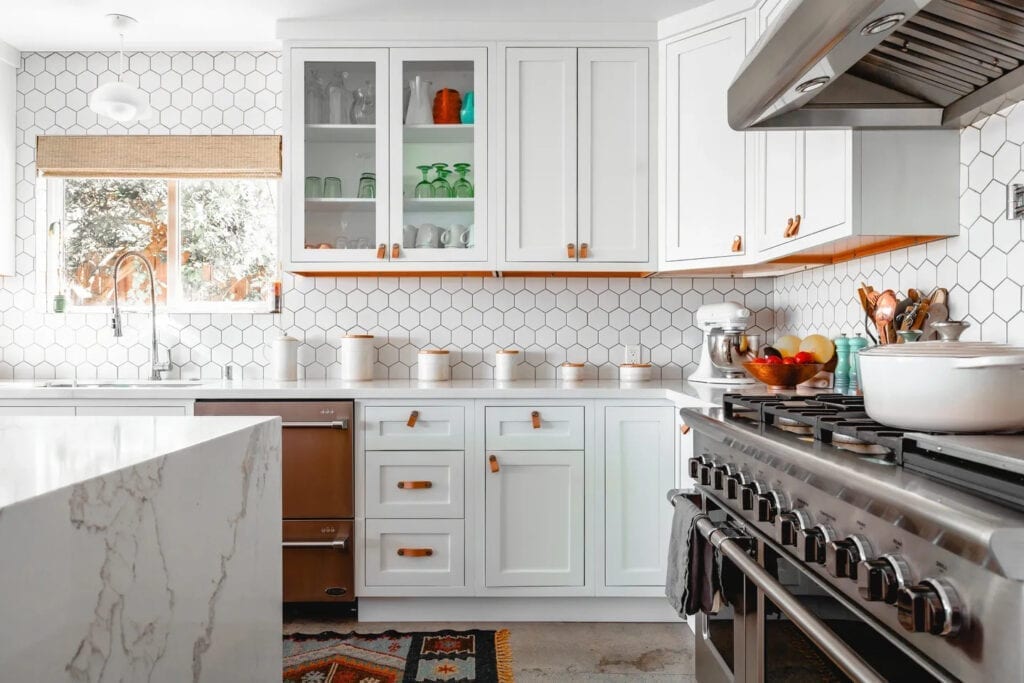 M L Home Remodeling is a home remodeling and renovation firm based out of Palatine, IL. It was founded in 1999 and offers a diverse range of services, including flooring & roofing installation, electric work, painting, plumbing, and so on. The firm serves in the suburbs of Bartlett, Antioch, Medinah, Northbrook, Round Lake, and the neighboring regions. M L Home takes care of interior & exterior work along with new construction projects.
M L Home Remodeling Reviews
As a realtor I have recommended ML Remodeling Inc. many times, and to the great satisfaction of my clients. They do great work. Plus they cleanup every day and do their best not to let the rest of the house be affected by their work. They have some very talented craftsmen on their team. They are fast, efficient and very reasonable in their pricing. I use them myself!
Tom's Best Quality Remodeling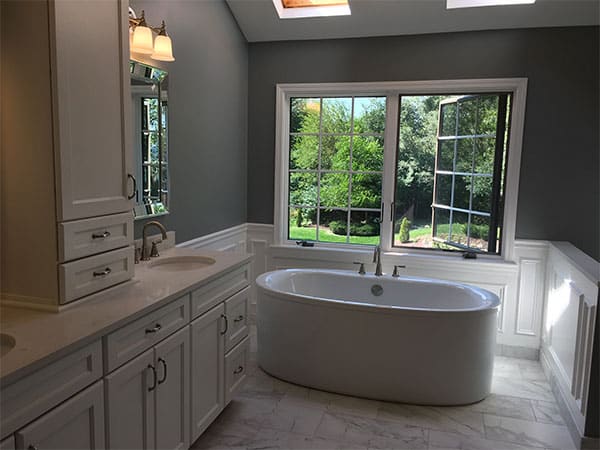 Tom's Best Quality Remodeling offers custom design services for bathroom & kitchen remodeling along with basement finishing. The firm is currently based in Hoffman Estates and extends its services to the neighboring areas of Schaumburg, Inverness, Arlington Heights, and Palatine. You can also hire Tom's contractors if you want to make bedroom or family room additions.
Tom's Best Quality Remodeling Reviews
Tom Zablocki did a complete remodel on our hall bath, tearing out all the old stuff and starting over with everything new. We had three people come out to give us estimates and only Tom gave a detailed quote on what the job entailed and the costs involved. Although we had an idea of how we wanted the finished room to look Tom offered a few suggestions that made the finished room look great! 
MONPOL Construction Services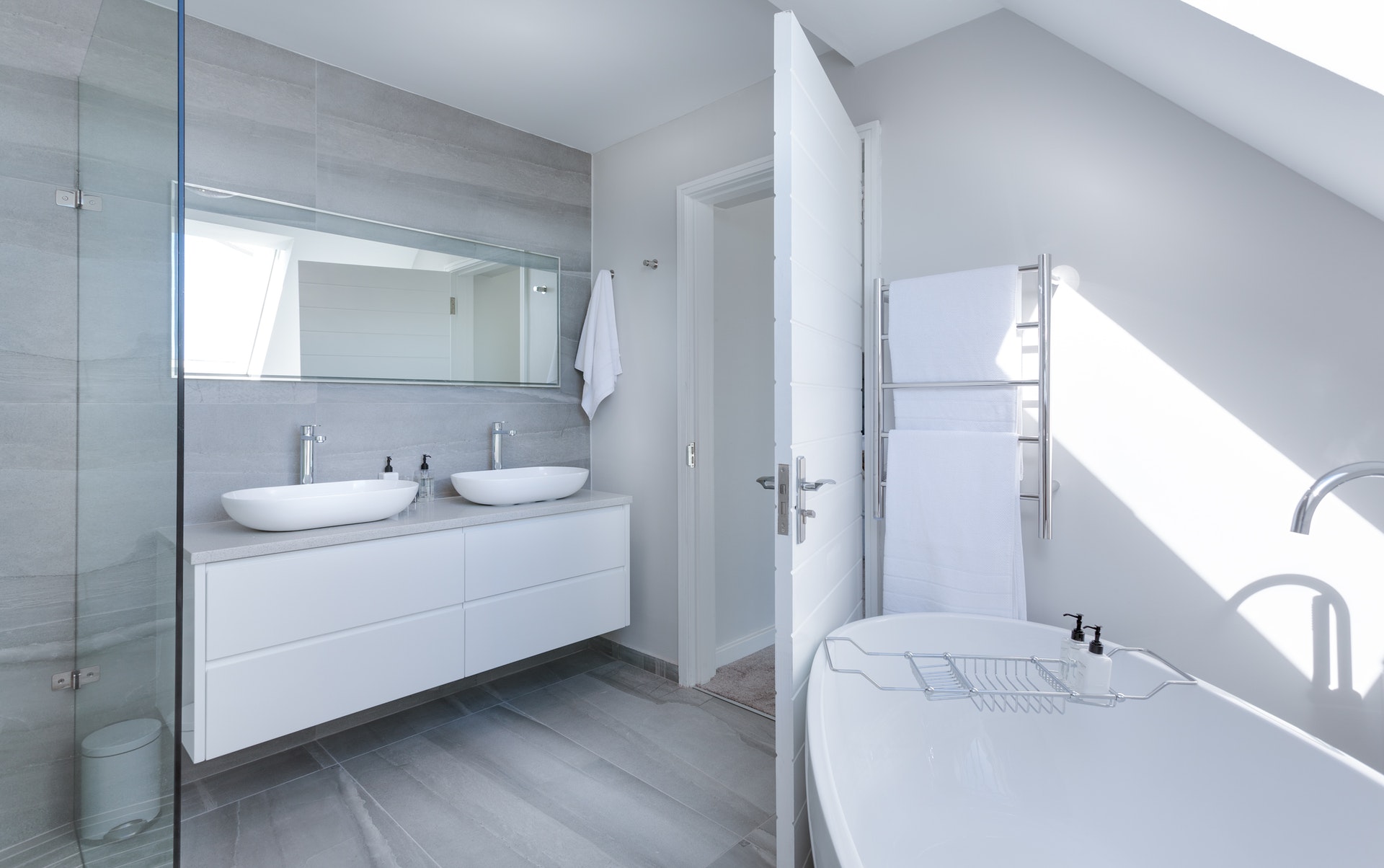 Zolo Batchuluun laid the foundation of MONPOL Construction Services in 2016. The company takes up both commercial and residential projects while offering a 2-year labor warranty and free estimates. MONPOL specializes in tile installation, flooring, and remodeling services for bathroom, kitchen, and basement. 
MONPOL Construction Services Reviews
Zolo and his crew were awesome to work with! Zolo gave a great number and completed the work in less then 10 days! He was more than willing to work with you and he broke down the cost of materials and labor. Will definitely use him again on future projects! Definitely recommend!
Elle Gant Home Design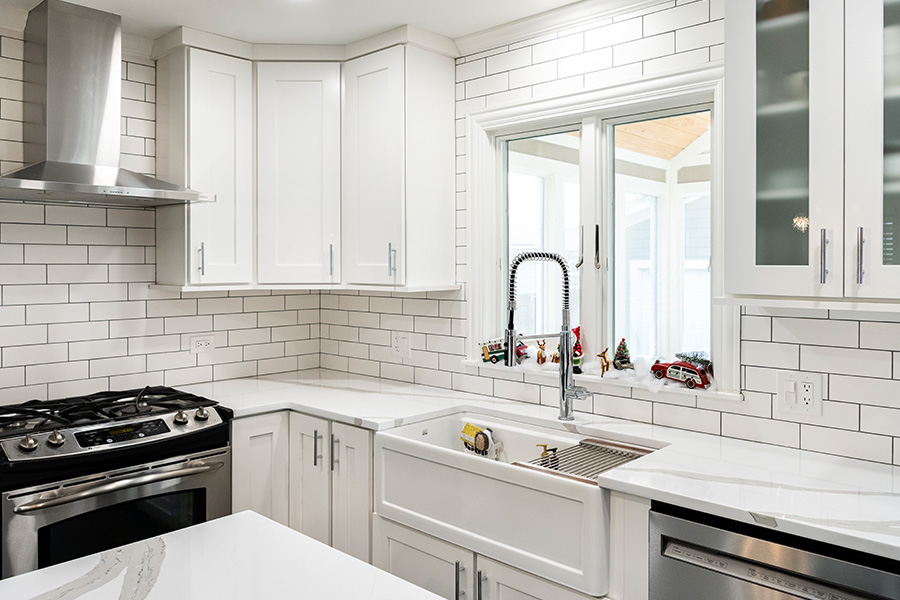 Elle Gant Home Design specializes in custom cabinetry and flooring materials, including hardwood, vinyl, laminate, and tile. The team of Ellegant strives to exceed client expectations through skilful artistry and timely delivery. The company partners with high-end brands for all its products, which makes them highly reliable.  
Elle Gant Home Design Reviews
We had an excellent experience purchasing our flooring from Ellegant Home Design. Oksana was extremely professional and went out of her way to make our experiencd seamless and smooth. show lessWe were ordering from out of state and it could not have been easier. The flooring arrived quickly and was exactly as ordered. We love our new floors and would not hesitate to order through Ellegant Home Design again! Highly recommended!
Darek & Sons Remodeling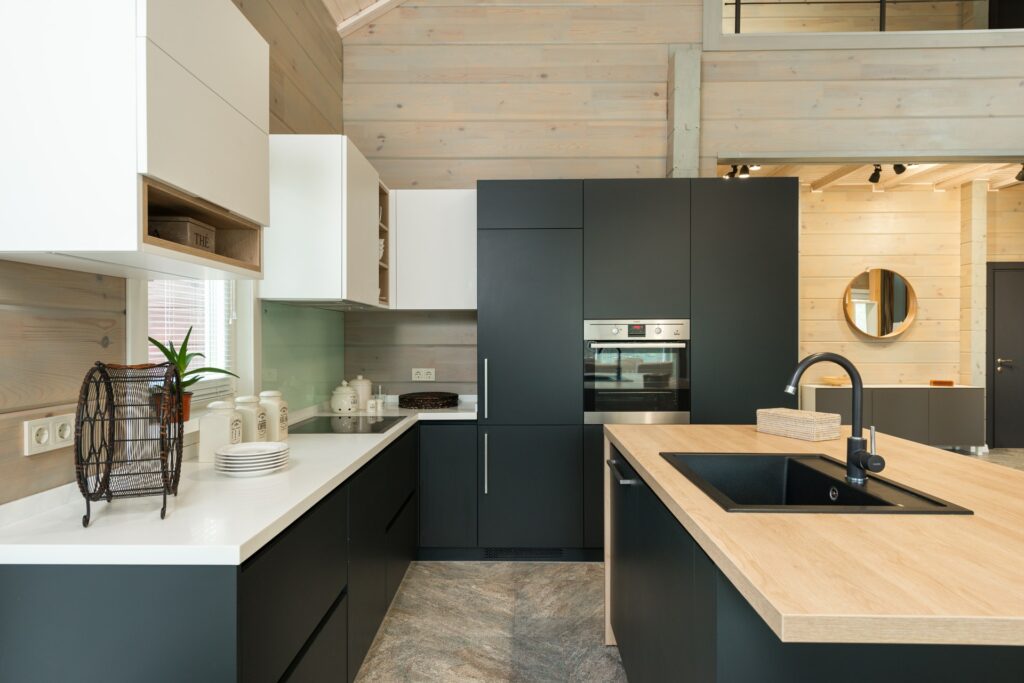 Darek & Sons Remodeling offers kitchen & bathroom remodeling services and takes care of basement finishing. The company was founded in 2002 and is known for its outstanding workmanship and customer service. It also houses a wide range of top-quality products for you to choose from. 
Darek & Sons Remodeling Reviews
Darek did an amazing job on our kitchen 2 years ago. He and his team we very professional and gave us the great design for our new kitchen. He was with every step of the way, such as ordering cabinets, appliances, and ways to maximize space. I would definitely recommend him and his team if needed to remodel your kitchen.
DEREK'S Home Remodeling & Basement Remodeling Contractors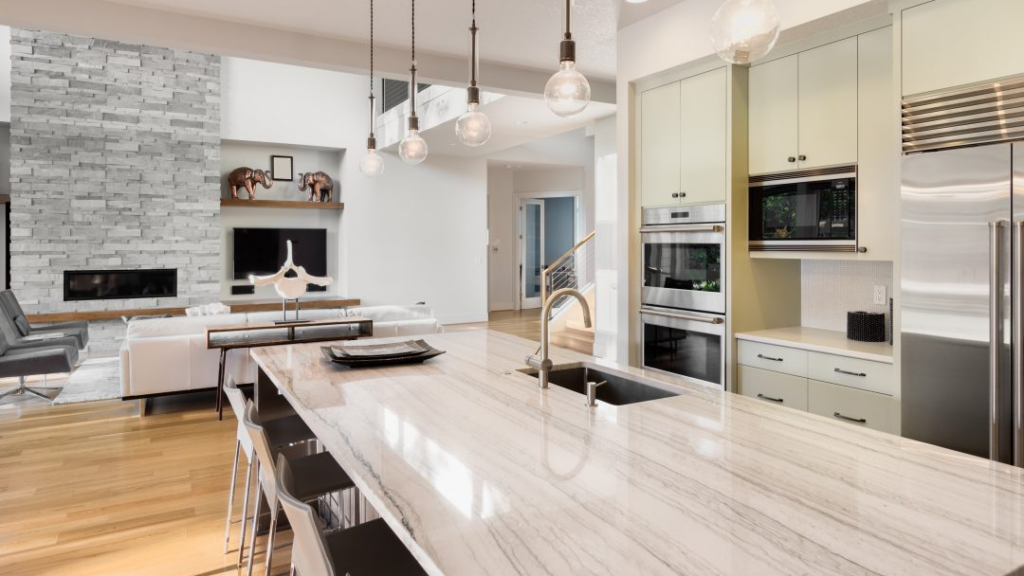 DEREK'S Home Remodeling has its roots in Germany and has been in business for the past 30 years. It is a family-owned remodeler that provides a diverse array of services, including bathroom plumbing, basement & kitchen remodeling, cabinet installation, demolition, and fireproofing, to name a few. DEREK'S serves the areas of Buffalo Grove, Inverness, Long Grove, Arlington Heights, and neighboring regions.
DEREK'S Home Remodeling & Basement Remodeling Contractors reviews

It was such a great experience working with your home remodeling company in Palatine. The basement remodeling that the contractors have done was beautiful! My husband was in love with his new man cave. He finally had a place to spend with the guys whenever they came over. Thank you!
Cabinets Plus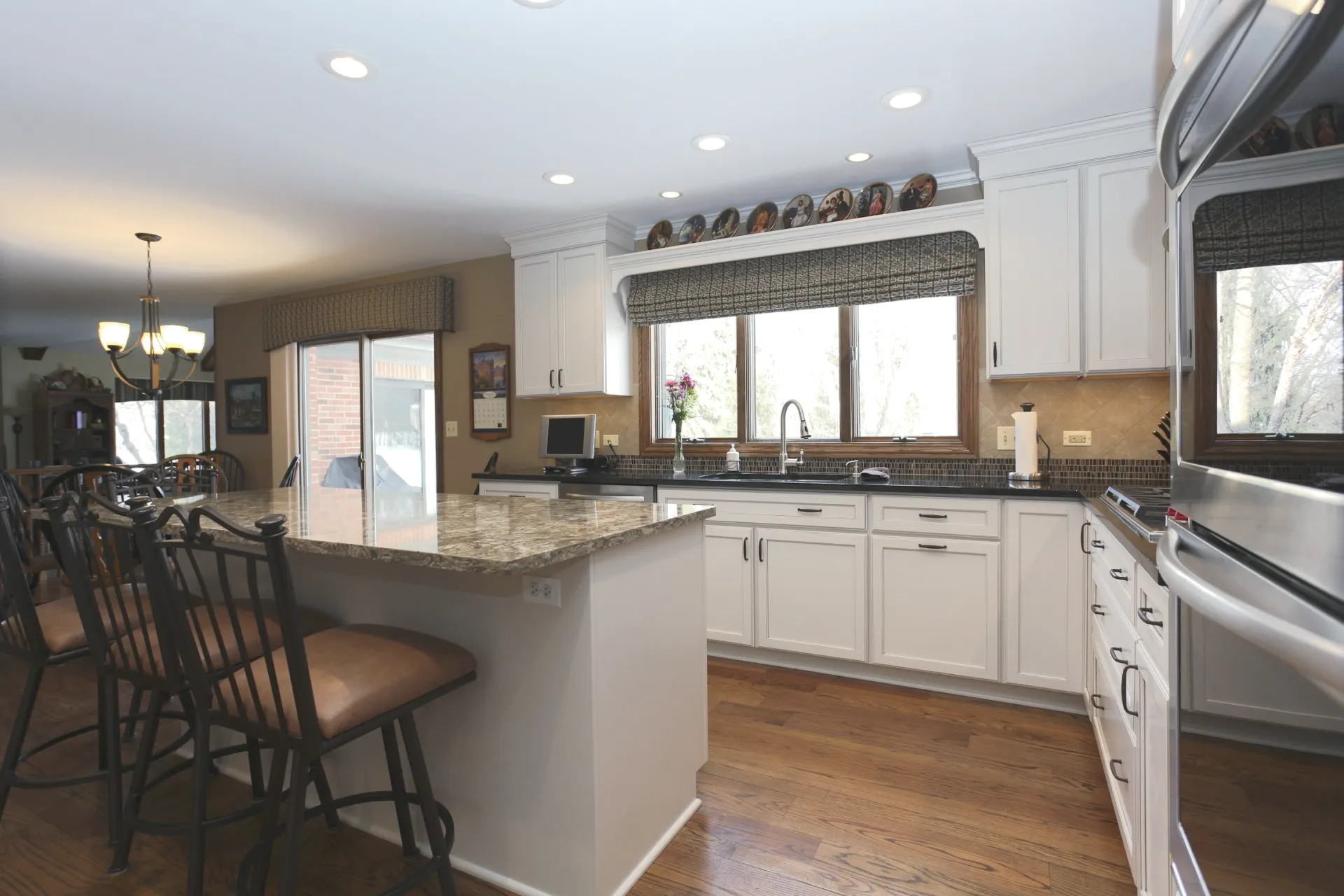 Cabinets Plus has been serving the residents of Palatine for the past 60 years. The company offers kitchen and bathroom remodeling services in the areas of Long Grove, Arlington Heights, Hawthorn Woods, Kildeer, Buffalo Grove, and surrounding communities. You can order customized cabinets, hardware, and accessories. The team will also help you select the ideal color and finish that would suit the decor of your home.
 Cabinets Plus Reviews

Their customer service is unparalleled. After a kitchen remodel performed 10 years ago, they still had all my records and assisted me in fixing a leaking kitchen faucet. They even sent out a plumber to diagnose and fix the issue. Who stands by their work like that? Outstanding!!
Herrera Painting & Remodeling Company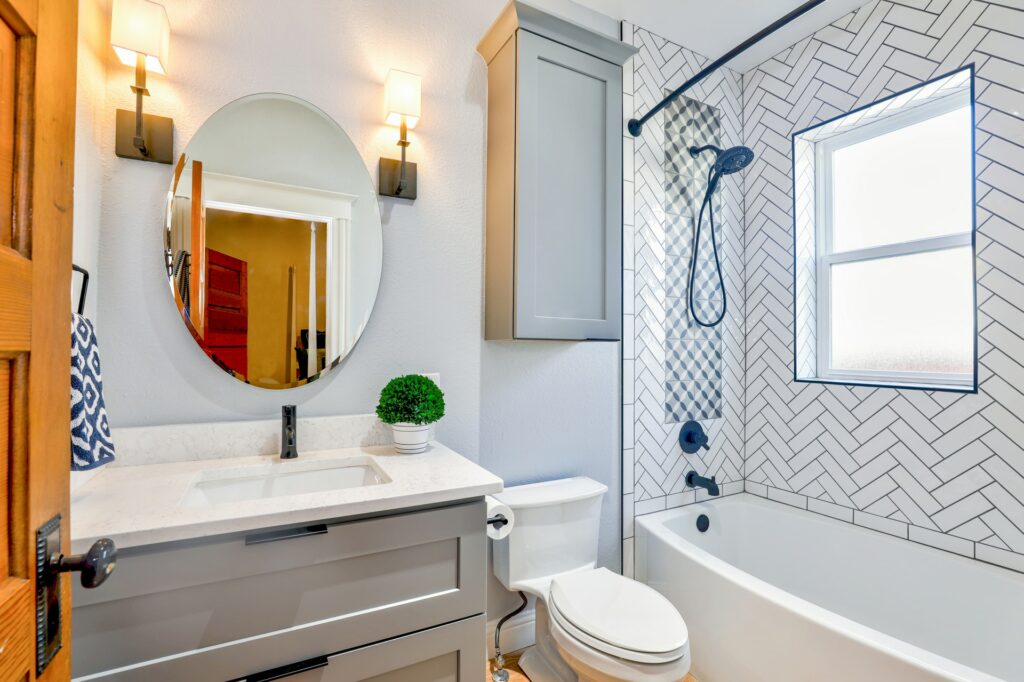 Herrera Remodeling Company is a family-operated remodeling company that came into existence in 2016. It is based in Palatine and has been serving homeowners of downtown Arlington Heights and neighboring regions. The company specializes in painting, wood staining, interior & exterior renovations, and home repairs. It handles both residential and commercial projects
Herrera Painting & Remodeling Company reviews
We used Herrera's Painting & Remodeling to paint all of our ceilings before a party. They were so fast, clean and efficient. I appreciated their professionalism as well. My wife and I both work at home and you didn't even know they were there. A+. Will use again.
Patrick A. Finn – Custom Homes and Remodeling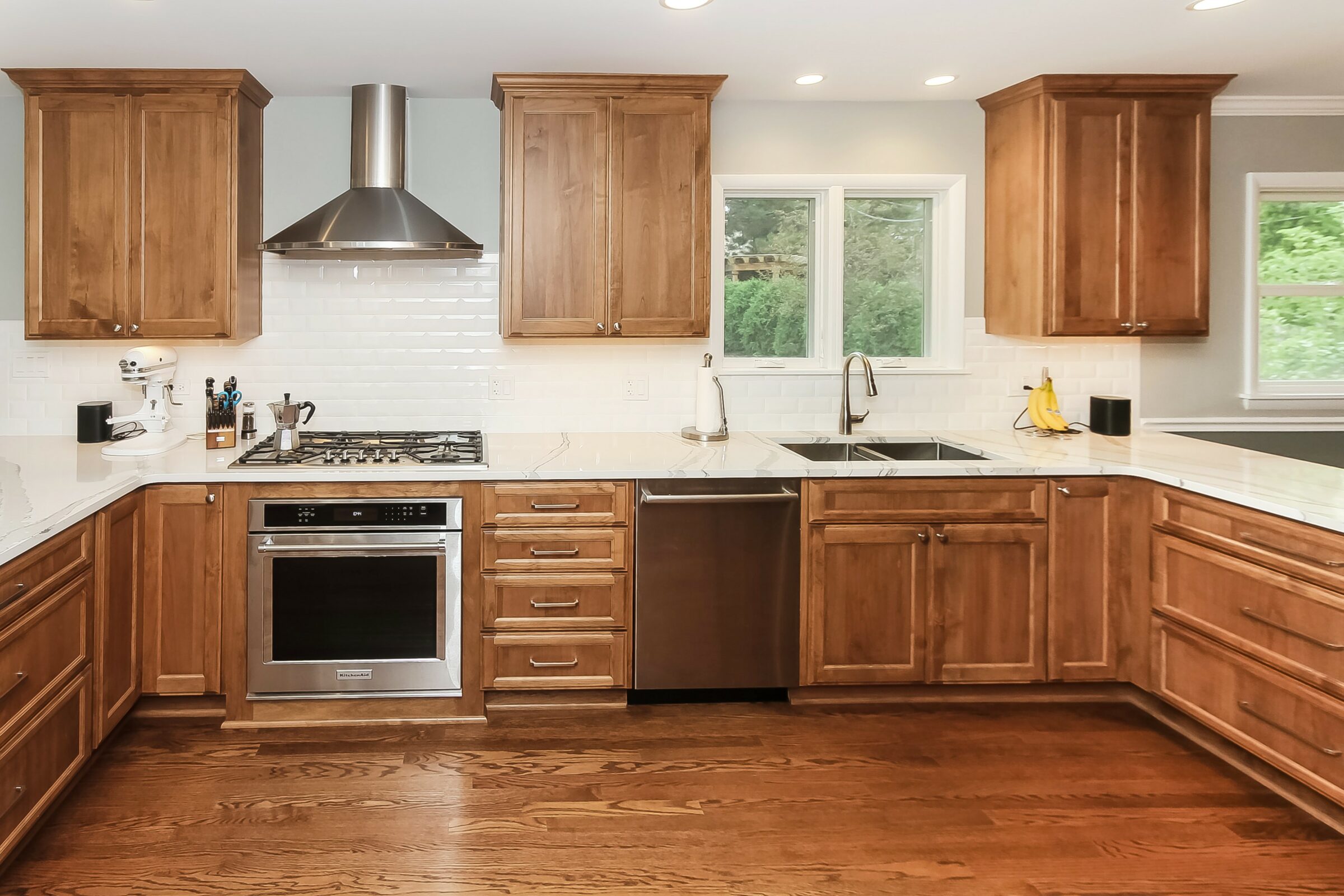 Patrick A. Finn came into existence in 1991 under the stewardship of its eponymous owner. The company strives to deliver home improvement projects such as bathroom & kitchen remodeling, basement remodeling, and home additions. Patrick A. Finn has received several awards including Best of Houzz Service (consistently since 2017), Guild Master Award, HBAGC Gold Key Award (for kitchen and basement) and Qualified Remodeler Top 100. The firm offers a number of financing options, which include home remortgaging, loan, paying through credit card, etc. 
Patrick A. Finn – Custom Homes and Remodeling Reviews
Patrick A. Finn, Ltd is a fantastic company to work with if you are considering remodeling your home or building a new home. His team is very professional and knowledgeable and produce high quality work. They are truly expert craftsman. Patrick worked with us himself, in order to provide us with the results that we wanted. His input was incredibly valuable. His team, especially his finish carpenters who are excellent craftsmen, and the interior designer, who helped us design the two upstairs bathrooms and change the palette for our wall color, expertly guided us along the way, paid careful attention to detail, included us in important decision making as our project progressed. 
CB Construction & Design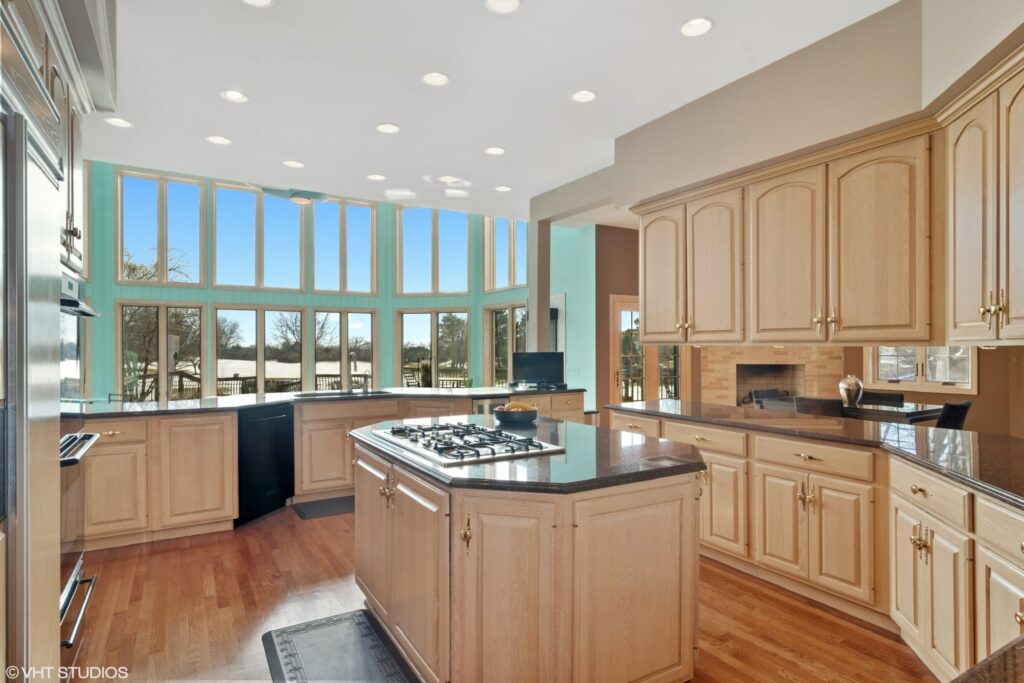 The journey of CB Construction & Design began in 1973. It is a family-owned business that offers high-end remodeling, construction, and design services for commercial and residential projects. The company also undertakes basement renovation projects and provides general contracting services. CB has been serving the suburbs of Chicago and Barrington. 
CB Construction & Design Reviews
Carl did a great job of blending in the new space and opening up our kitchen. An objective we had was to make the addition appear as if it was a part of the original house and Carl was able to achieve it. In fact most people ask us where the addition starts. Carl was very helpful and cooperative with any changes we proposed throughout the project. He was available throughout the entire process to discuss any concerns we had.