Home » Which Flooring is the Best for Your Home?
Which Flooring is the Best for Your Home?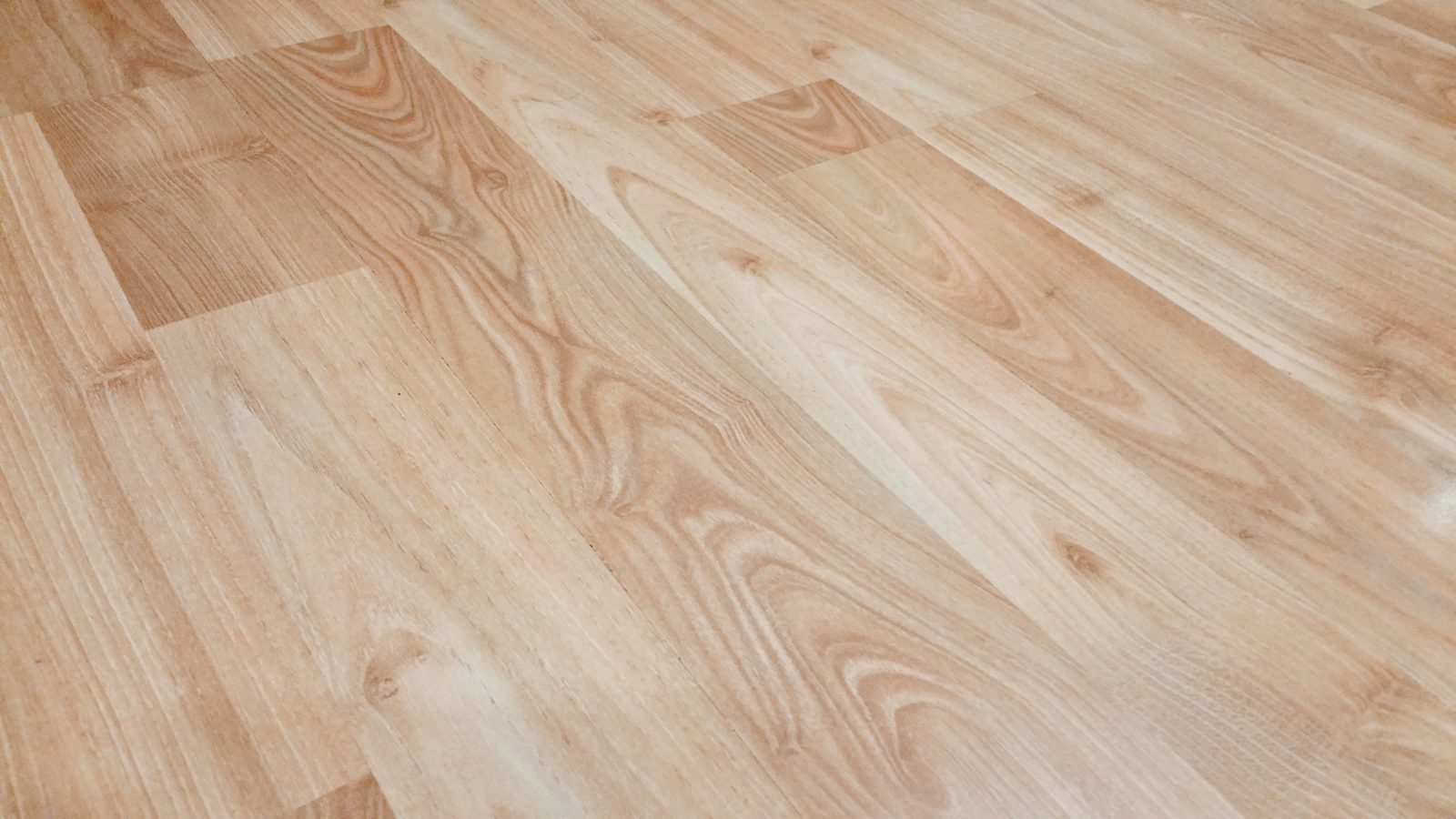 Flooring. Or should we say the best thing that can happen to your home?
Let's explain why. The flooring you choose defines your home and is probably one of the most fundamental aspects of home remodeling. It instantly revamps the design vocabulary of your home, besides adding substantial value to your property.
Yet, why do we run away from the idea of going in for new flooring?
Let's be honest. To most of us, the idea of selecting the right flooring that is trendy, simultaneously easy to maintain and affordable in the same vein, gives us jitters. Whereas in truth, choosing that right flooring can be loads of fun.
The ongoing trend leans towards organic materials for the flooring and incorporating a personal style in the final design for that feel-good factor.
To start with, it is advised to look up those rooms that need to be remodeled first and then pick up flooring that goes with your specific needs and matches your budget too.
Without further ado, let us guide you to a few popular and stylish flooring trends that will last for the next 10 years or so. After all, we don't want you to spend your money on trends that will be out of vogue within a couple of years.
Hardwood Flooring
This particular flooring is made from a single piece of wood, cut from a tree. Hardwood flooring is commonly available as oak, cherry, maple or walnut. Other than this, there are many more solid wood options to select from, depending on the supplier.
These planks are three-quarters of an inch thick, though the width can vary. The standard width of the planks is generally between three to five inches; popularly termed as medium or standard plank by retailers.
Wide planks are another option that are high on aesthetics and look beautiful when used all over your home. Additionally, mixed wide planks are highly sought after as they give a unique asymmetrical feel to the floor semblance.
The flooring costs between $3 and $8 per sq foot; with high-end varieties going up to $14 per sq foot. The average installation cost falls between $5 to $12 per sq foot.
Engineered Wood
Engineered hardwood is a more cost-effective alternative to solid wood. It consists of a number of layers where the top layer is 100% wood whereas the other layers are plywood. Although it looks just like solid hardwood, it has a better resistance to moisture. Therefore, engineered wood is a great option, especially for areas in your home susceptible to moisture and humidity.
Engineered wood also comes in an array of wood forms like oak, cherry, and hickory. It is available in a variety of shades, such as beige, black, brown, gray, orange, red, white and yellow too.
Bamboo Flooring
With more and more homeowners showing a penchant for sustainable materials for the architectural fabric of their homes, environment-friendly options are ruling the design world.
Bamboo flooring is going strong in many new home remodeling projects. It is as hard as oak and is a perfect eco-friendly option at the same time.
However, natural bamboo is very light in color and may not find favor with those inclined towards deeper and darker shades of wood. Nonetheless, there are processing treatments available that can be availed to give the material a darker hue as well as a stained wood look.
Bamboo flooring is available between $3 and $8 per sq foot on average.
Laminate Flooring
This flooring has evolved into many styles that were unavailable until a decade back.
It is essentially a multi-layer synthetic flooring product put together by a lamination process. Laminate flooring does not have a real wood top layer but it imitates wood using photo-realism technology. It can also mimic exquisite finishes such as stone, ceramic tile, etc. Under another layer of protective plastic coating, that is.
This material is ideal for all those who are in love with hardwood but can't afford the cost. The applied technology makes the laminate look exactly like the real version without its costs.
In fact, you only have to pay a fraction of the cost of the real version. Depending on the quality you are looking for, laminate flooring can cost you anywhere between $1 and $7 per sq foot. The installation cost per sq foot is anywhere between $2 and $5.
Linoleum Flooring
When you think of linoleum flooring, your mind starts to conjure up pictures from the bygone era.
However, linoleum has traveled light years ahead from its past and is available in a range of colors and styles today; making it a great choice for modern homeowners and designers alike.
Linoleum is resilient by nature — which means that it compresses and then bounces back when stepped on, somewhat like a cushion. It is also available in glue-down sheets and tiles that snap together.
In essence, it is a blend of natural and renewable materials like linseed oil, cork powder, pine resins, and wood flour. The sheets also contain mineral pigments that account for the variety of colors and patterns available in linoleum flooring.
Depending on the quality you opt for, expect to pay anywhere between $2 to $ 5 per sq foot with installation costing between $7 and $12 per sq foot.
Cork Flooring
Cork has been around for ages; yet it has come into vogue lately, being sought after as an eco-friendly solution.
It is obtained from the bark of the oak tree and is periodically harvested from the living trees growing in commercial plantations.
Cork has a soft cushiony texture and is ideal for rooms with long-standing time periods like a kitchen. It is also popularly used in children's and older resident's rooms — providing protection from injuries in case of accidental falls.
Cork flooring costs between $2 and $6 per sq foot with installation charges between $3 to $5 per square foot.
Ceramic Tile Flooring
Ceramic tiles are available in a plethora of colors, shapes, and textures. The versatility of the tile forms makes them perfect for the different room settings in your home.
Made of a mixture of clay and shale, these tiles are fired in a kiln to harden the ceramic. The pigment added to the blend gives you a variety of colors and shades to select from.
The tiles are mainly available as glazed ceramic with a glossy finish, quarry tiles with a rough texture, porcelain tiles with both glazed and unglazed variety. An exception is Terracotta tiles that are unglazed tiles, commonly used outdoors or in houses with earthly interior settings.
Ceramic tiles range between $1 per sq foot to $100; depending on the kind you opt for. Professional tile installation costs between $4 to $12 per sq foot.
Vinyl Flooring
Both, vinyl sheets and tiles are popularly termed as resilient flooring. And rightly so. Vinyl is highly durable and inexpensive, and consequently a complete hit with the homeowners.
Moreover, Vinyl can be effectively utilized to mimic a range of designs such as ceramic, hardwood, marble and stone.
The top layer is attached to a felt and foam layer, where the cost of the vinyl is determined by the thickness of the particular tile.
With the top layer characterized as stain and scratch-resistant, the tiles cost as little as $1 to $5 sq foot. Installation cost runs between $1 to $2 per sq foot.