Home » 10 Best Kitchen and Bathroom Remodeling Companies in Evanston, IL
10 Best Kitchen and Bathroom Remodeling Companies in Evanston, IL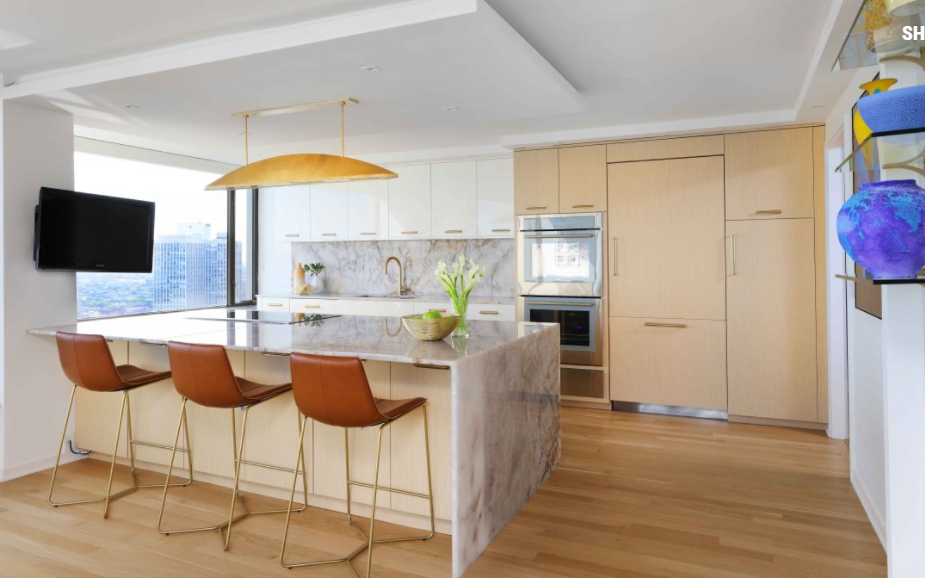 Remodeling projects can be quite a hustle, especially if you're running short of time. But with assistance from the right people, the task might not seem as overwhelming. And the best way to get there is by hiring one of the best remodeling companies in Evanston, IL. 
Having said that, finding the right contractor is not child's play, considering the massive number of remodelers flooding the current market. But there's nothing to worry about! Based on thorough research and careful consideration, we have shortlisted the best kitchen and bath remodelers of Evanston for you. All you need to do is check out the details and figure out which one fits your requirements. Let's get going!
Hammell Homes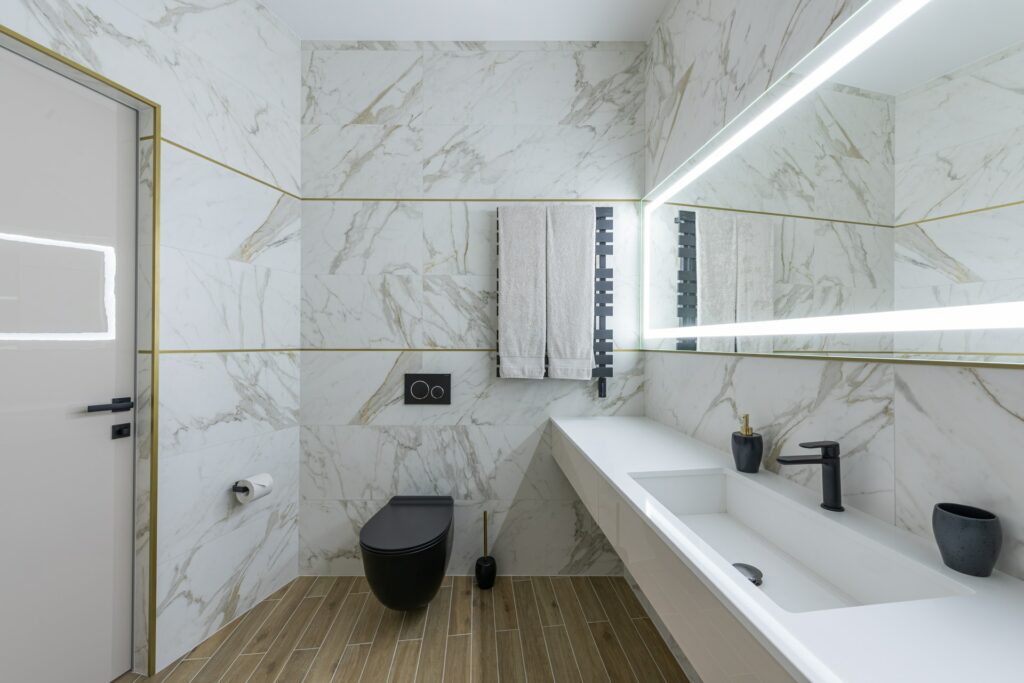 Hammell Homes came into existence in 1986 and has been a kitchen and bathroom remodeling company in Evanston, IL. The company offers end-to-end remodeling services, which includes carpentry, electric work, and even plumbing. They are insured, certified, and bonded. Hammell Homes has won the City Of Evanston Beautification Award – Outstanding General Contractor Of The Year.
Hammell Homes reviews
Rick has been reliable and very professional. On time and high quality work. Very pleased and plan on using him again for upcoming home projects. His electrician Paul did a great job as well. Highly recommend.
Rosalie Remodeling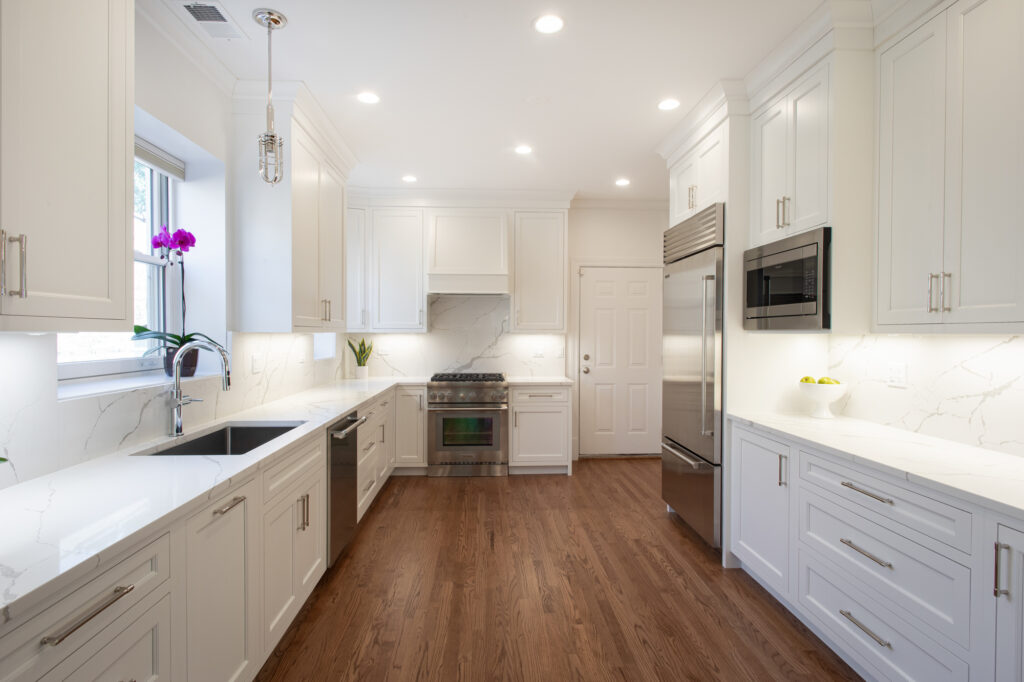 Officially launched in 2004, Rosalie Remodeling is a joint venture by Melissa and Nate Rosalie.It is a full service home remodeling company located in Evanston. Their services include bathroom renovation, kitchen remodeling, built-ins, carpentry, living spaces, and even custom designs. 
Rosalie Remodeling Reviews
Rosalie Remodeling remodeled the majority of the first floor on our farmhouse. Nate designed our complete kitchen and bathroom remodels. Everything turned out even better than I expected! Nate was great to work with, always informative, knowledgeable and willing to talk out all of our options. All of the subcontractors were great and easy to work with as well. And in the event that we've needed some touch ups or slight adjusting since finishing the project, he has always been quick and responsive in getting back to our house and fixing whatever needs addressing. Highly recommend!
Coco Design & Build
Coco Design & Build has been a bath and kitchen remodeler in Evanston for the past 22 years. The company offers expertise in vanities, creating custom design layouts, floor renovation, and complete home remodeling. 
Coco Design & Build Reviews
Fun, creative, collaborative, responsive. Coco had some great ideas for making my tiny kitchen flow. There were a couple of glitches, but overall everything came together and I am thrilled with my new space.
About Space Remode
ling & Construction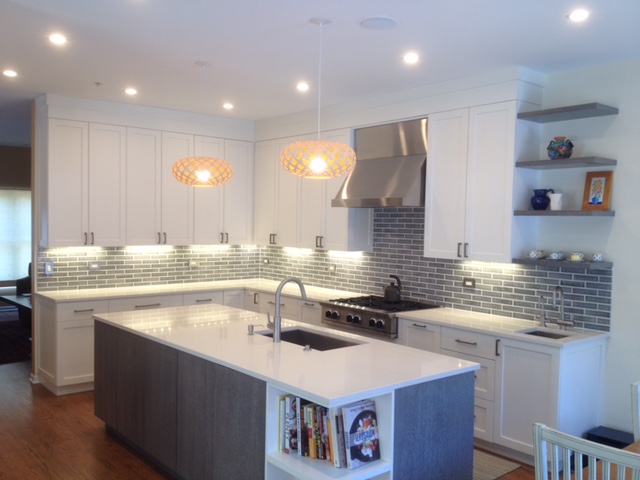 About Space Remodeling & Construction is a remodeling and construction company in Evanston. They specialize in kitchen and bathroom remodeling along with home repair as well as additions. The team at About Space has over three decades of hands-on industry experience in carpentry. 
About Space Remodeling & Construction Reviews
We love our new kitchen and are very happy with the results! Jeremy and his team were professional and thorough, paying attention to details that we did not think about. All of the workers were respectful of us and our home. This was especially important during Covid. It was our first major remodel and we will definitely hire them again when we finally get around to redoing our bathroom.
Best 1 Built Inc.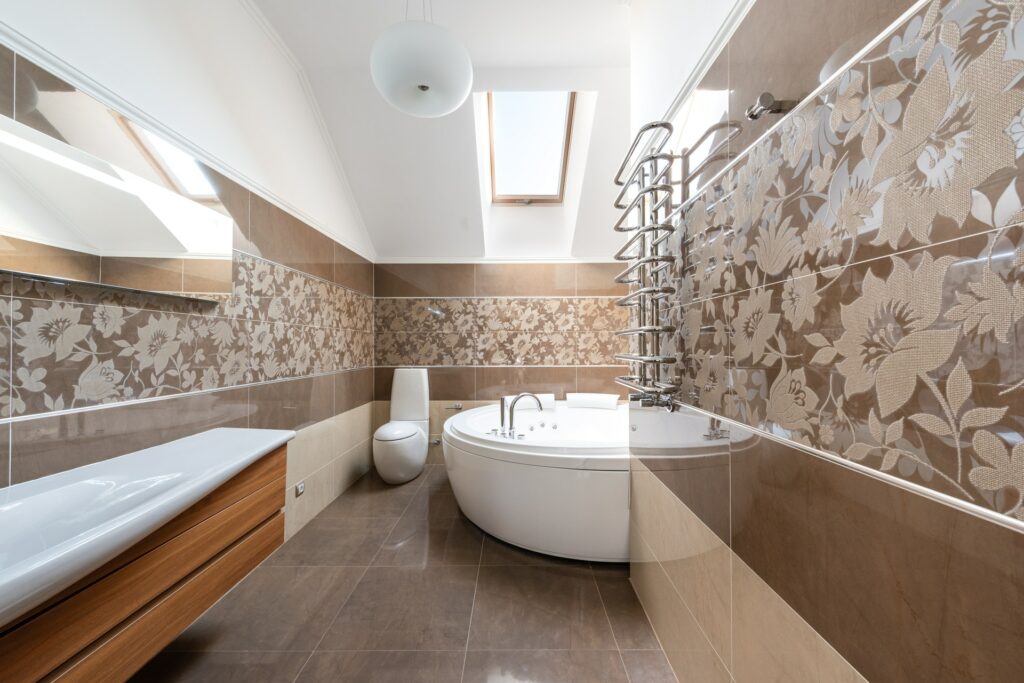 Established in 2001, Best 1 Build Inc. delivers end-to-end services, which includes handyman repairs as well as complete remodeling from scratch. The team, comprising veteran designers, artisans, and managers, is well-equipped and experienced. They extend their services to both residential and commercial projects in Evanston. 
Best ! Built Inc. Reviews
I hired Best 1 Built to remodel my kitchen. When I first met with Eric, I was overwhelmed by the thought of remodeling. My friends have shared with me their horror stories of selecting the wrong contractor and not being happy with the end result. Eric helped me to narrow down the style of kitchen that best fit my house and budget. Eric walked me through the costs which I found to be very fair and met the timeline for the remodel. He was always professional, punctual and delivered on my expectations. I LOVE my kitchen and have become a big fan of remodels that I've decided to rehire Eric for my master bathroom remodel. I give Eric two thumbs up and highly recommend him and his subs.
BM Bathroom Remodeling Contractors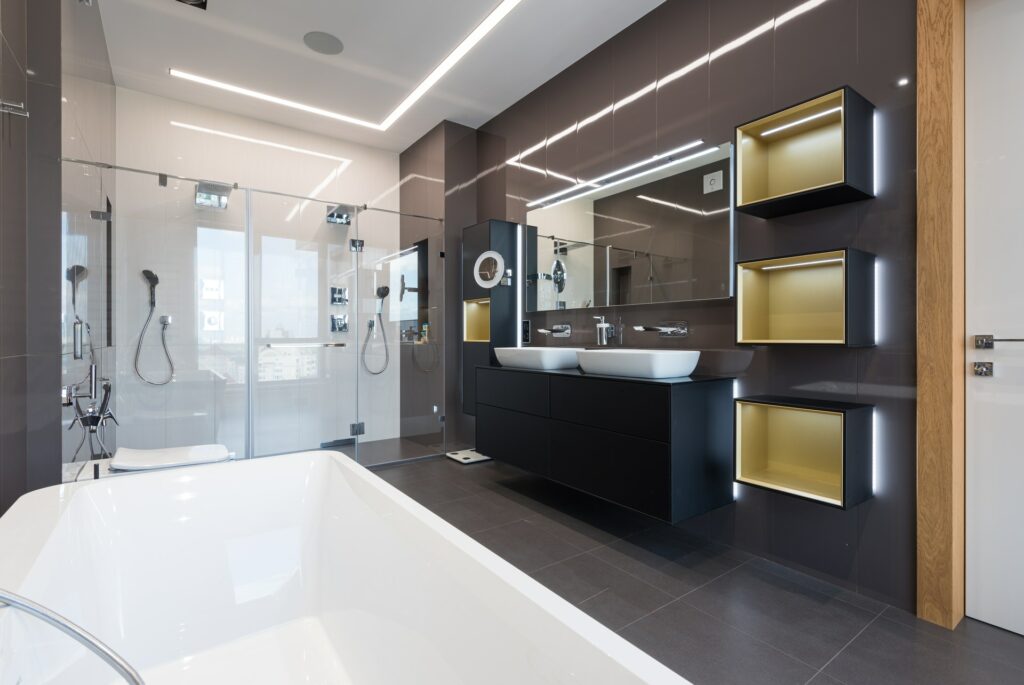 As the name suggests, BM Bathroom Remodeling Contractors is your go-to remodeler if you have plans to upgrade your bath. Share your vision with the team at BM and watch your dream sanctuary come to life. The designers here are capable of creating exceptional kitchen and bathroom designs while also keeping abreast of the latest trends. Whether you wish to add vanities or give a full makeover, the team is ever ready to guide you in the right direction.
BM Bathroom Remodeling Contractors reviews
Thanks to the guys in Evanston, we have our dream bathroom. Who were skilled, efficient, and professional. We love the outcome and would like to recommend this company highly.
LW | Kitchen Remodeling of Evanston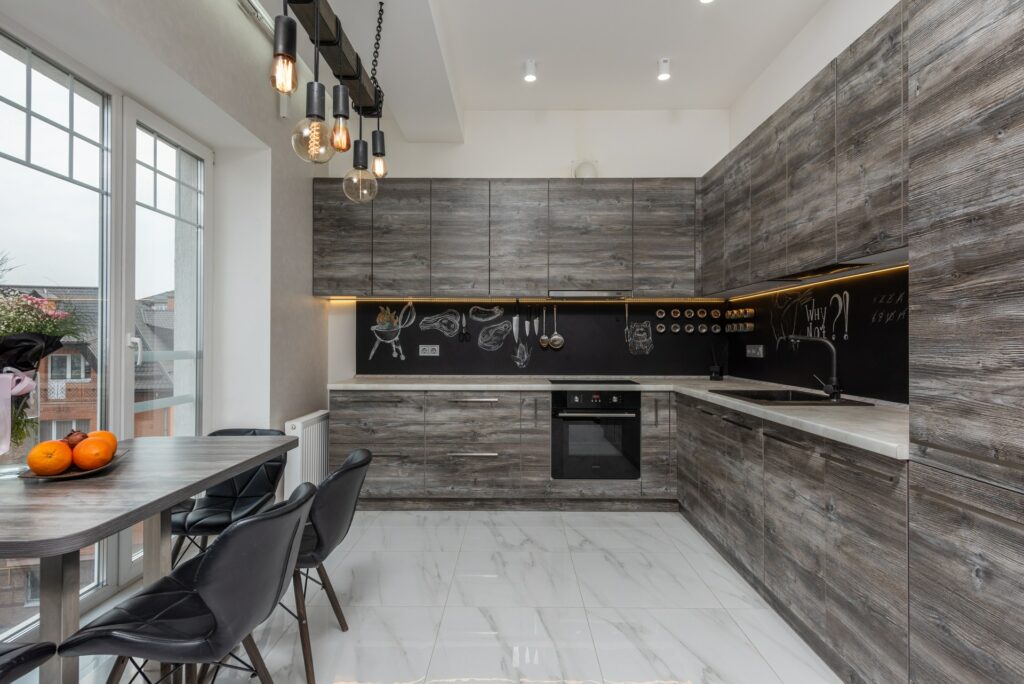 Established in 2014, LimakWay has grown as a bathroom and kitchen remodeler in Evanston. The firm specializes in construction of deck building, pergolas, and patios, along with water damage restoration, full home renovation, and installing kitchen amenities. They offer their services in areas like Chicago, Oak Park, Hinsdale, Hillside, and Inverness.  
LW | Kitchen Remodeling Of Evanston Reviews
It was a great experience working with LW. So happy with my new kitchen. It exceeded my expectations and their customer service is excellent.
ACA Remodeling Contractors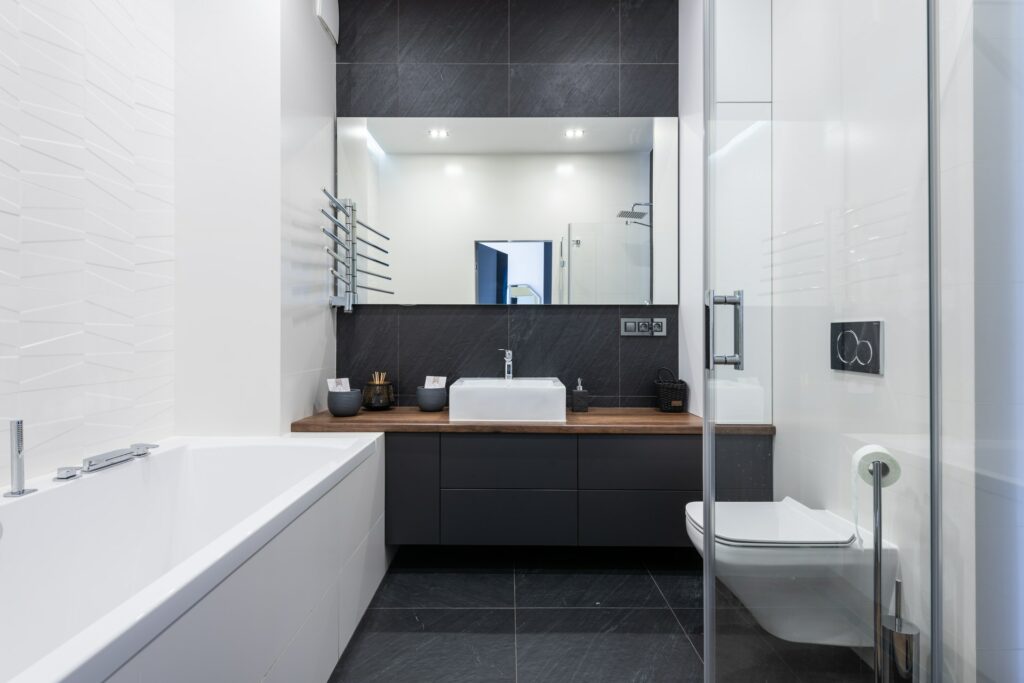 If you're in search of a remodeler providing top-notch custom cabinetry for your kitchen and bath, look no further! ACA Remodeling Contractors crafts cabinetry as per your requirements and taste while also paying heed to functionality. The team of ACA has been serving homeowners with its impeccable workmanship for decades and is now a renowned brand of Evanston. 
ACA Remodeling Contractors Reviews
What I like about these bathroom remodeling contractors in Evanston is that they are organized; they strictly follow the timeline, and the people who came to my house were accommodating and hardworking. I am glad how my bathroom remodeling turned out, and I highly recommend them.
Normandy Remodeling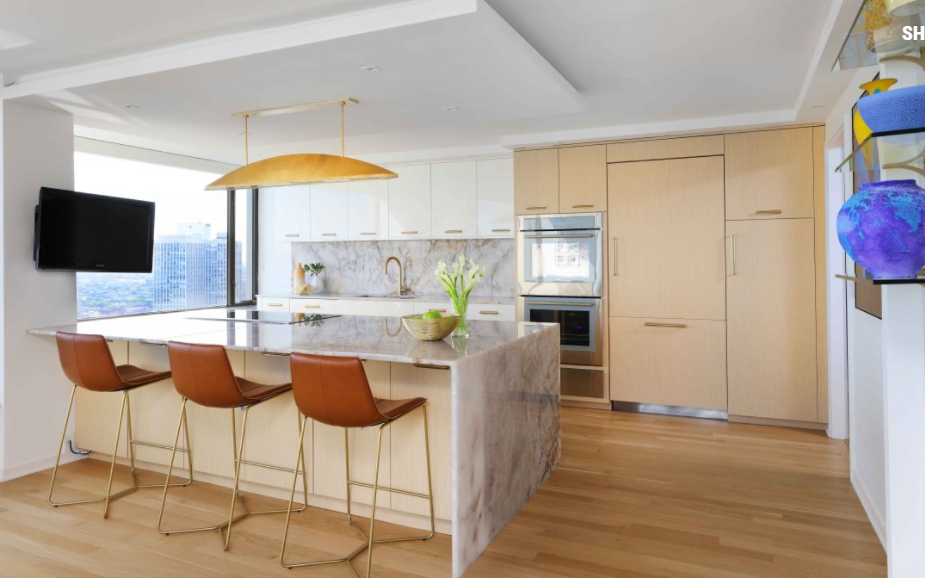 Founded in 1979, Normandy Remodeling is a team of bath and kitchen remodelers in Evanston. They have design studios in North Shore and Hinsdale. The company has received awards and recognitions like the NKBA Design Vision Award 2021 and Top Designer 2021.  
Normandy Remodeling Reviews
I'm very impressed with Normandy construction and the design build concept.  I was always amazed with how you were so knowledgeable, professional, and caring in your work and passion for doing things right!!  Very refreshing in this day and age!
Roberts Architects & Construction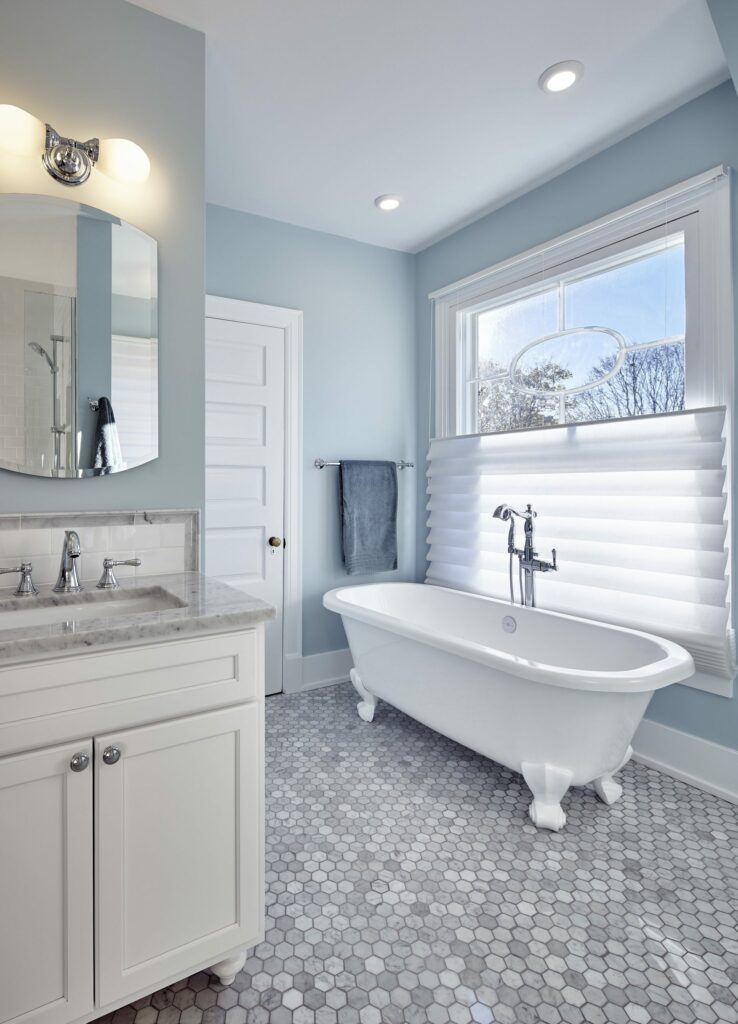 Roberts Architect & Construction is a home remodeler in Evanston and serving the North Shore. It was established in 1982 and has been providing bathroom and kitchen design services since then. 
Roberts Architects & Construction Reviews
They listened to our ideas and needs for our home and translated them into a design that not only fits our life but connects to the neighborhood and surroundings.