A Complete Guide to the Cost of Painting a House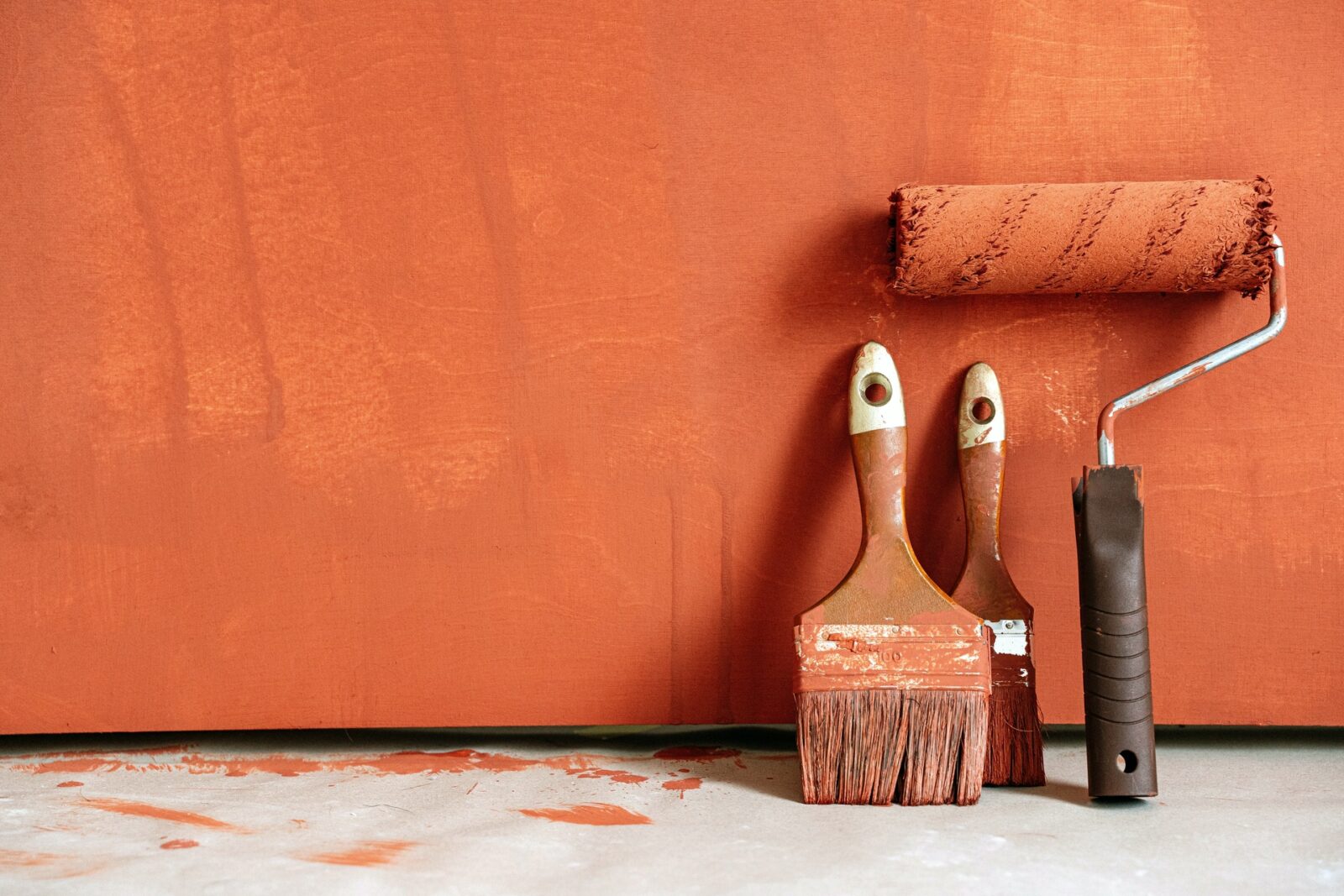 Although we often tend to ignore it, a fresh coat of paint can go a long way to enhance the overall appearance of your home. While it sounds great, you have a budget to think about. The cost of painting a house depends on a lot of factors—what is the size of the space, what type of paint are you going to use, where do you live or how are the weather conditions of your place, and so on. This article is going to answer all of these doubts and we hope that by the end of it, you will be well-informed for your next project.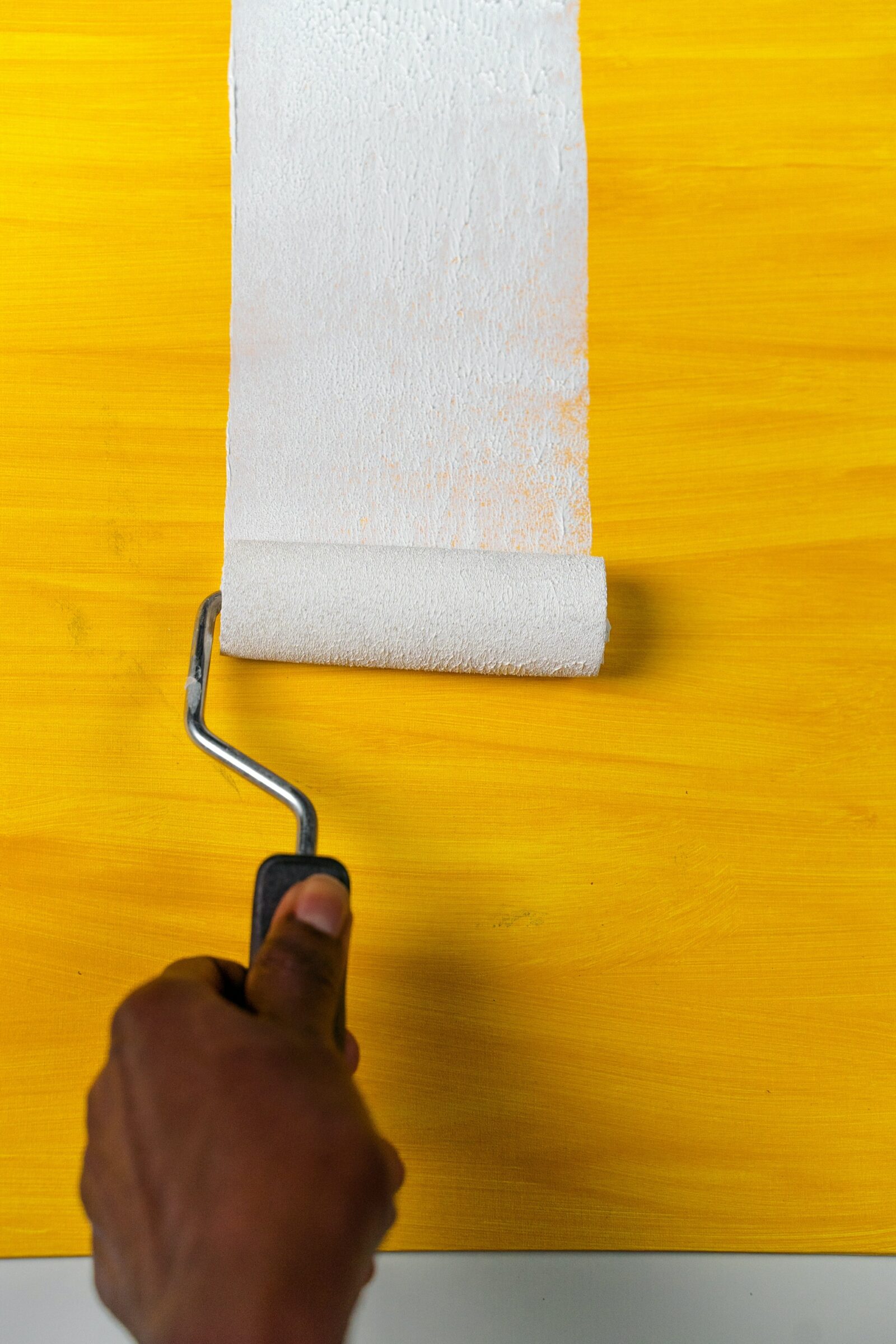 Cost of painting home interiors
The cost of painting typically ranges from $0.5 to $4 per sq. ft. Overall, it will cost you somewhere around $1800 to $4500 based on your geographical location and space size. Labor costs vary from state to state too. Besides, professionals often charge based on their experience. If that's the case, get ready count in some added expenses! 
Factors to consider while painting interiors 
Although we've figured out the average cost, let's take a look at the breakup of this amount. Here are some of the key factors that determine the cost of painting your house. 
Area
Let's take it one room at a time. So, the most crucial factor is the size of your room. The area of your space also determines the overall cost of supplies. One gallon of paint approximately covers 400 sq. ft. and usually every room requires a double coating of paint. To get accurate quotes from your contractor, you might want to take the room measurements beforehand. On average, a 10×12 ft. room will cost you around $200-$800 to paint. Again, the prices are subject to change as per location, paint quality, labor cost, etc. 
Labor cost
A major chunk of the cost to paint a house comes from labor. The standard rate falls between $25 and $100 per hour, and this price is usually included in the quote. An experienced contractor knows the required duration to complete a project and the number of painters needed to accomplish that. They set the price based on these parameters. The cost of living of a region also factors into the price differences across different places.
Type of Material
The material type is also an important factor that affects the cost of painting. Vinyl and wood are less porous and so they cost $1 to $2 less per sq. ft as compared to several other materials. For instance, concrete and brick siding prices range of $5 to $14 per sq. ft. on average. It's usually higher because it requires more paint and time to cover the surface. Similarly, metal requires specific types of paint.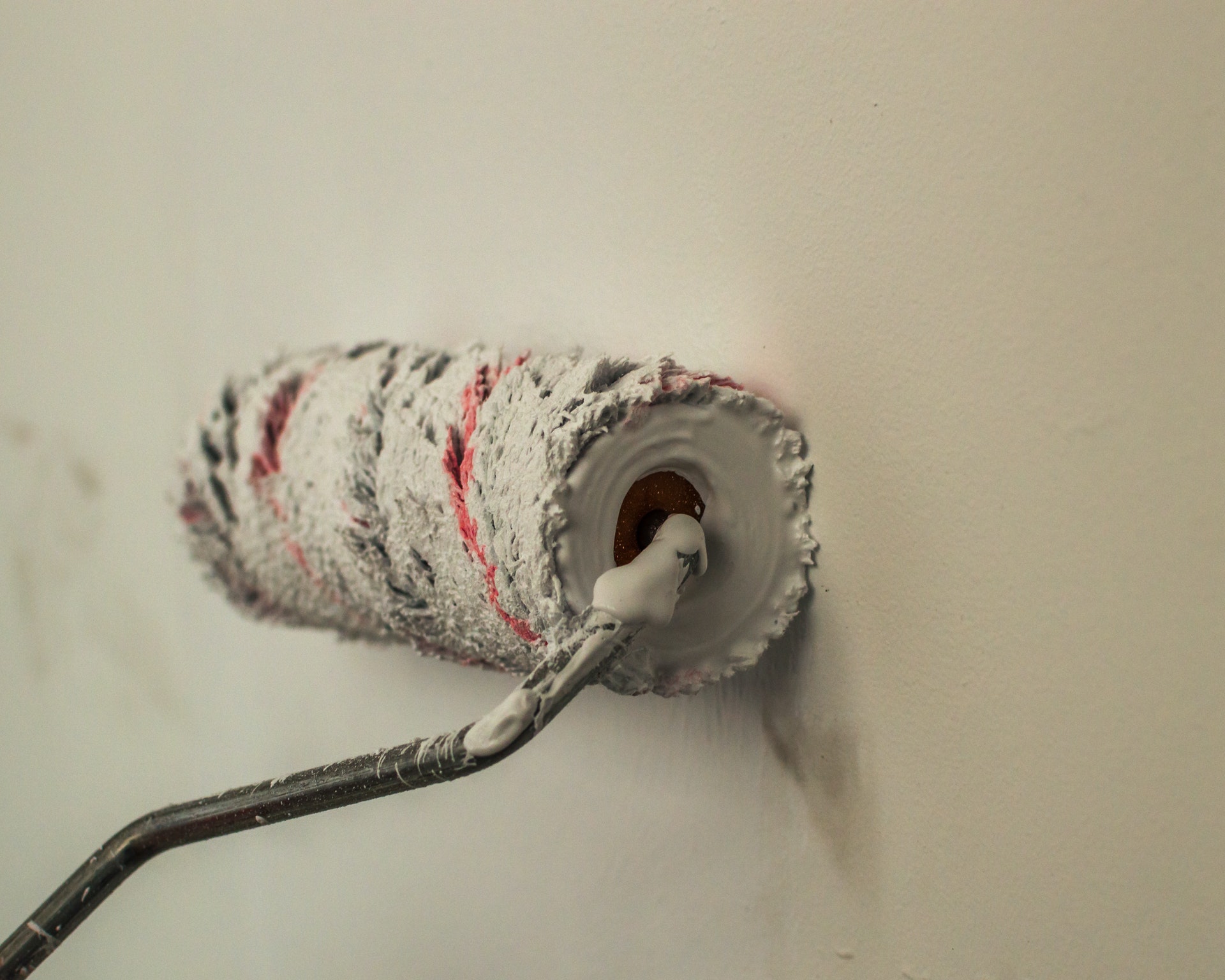 Condition of the House
While size of your house is a key factor, its condition could also affect the price of painting. If your house is old and requires repair, there will be additional charges. One can't paint a damaged wall or window without fixing it first. The average price of installing trim ranges from $600 to $2000 while a drywall repair could cost you $250 to $800. A new window installation cost is even higher, ranging between $2,500 and $8,000. 
On the other hand, painting a new house is comparatively easier and would not cost you a lumpsum on repairs. The process too is hassle-free. 
Climate/Time of Year
The weather condition in your area or even the season will determine how frequently your home requires painting. Regions that experience high humidity will either require a strong quality paint that can withstand the harsh elements or frequent to coating to prevent mold. The same doesn't apply for someone who lives in a region that experiences pleasant weather year-round. In the second case, the paint will last longer and won't require additional coatings.  
Quality of Paint and Primer
What brand and quality of paint you use is also something that will affect the overall painting cost. You might think that you can save money by purchasing a low-cost paint, but that will need several coatings. So, eventually you end up spending more. It's recommended that you pick good quality paint as it's durable and usually thicker in consistency. So, it wouldn't require more than two coatings.  
On average, you can expect to pay around $30 to $55 per gallon. On the high end, a gallon of premium quality paint will cost you $100 or more whereas you may also come across brands that offer paint for as little as $20.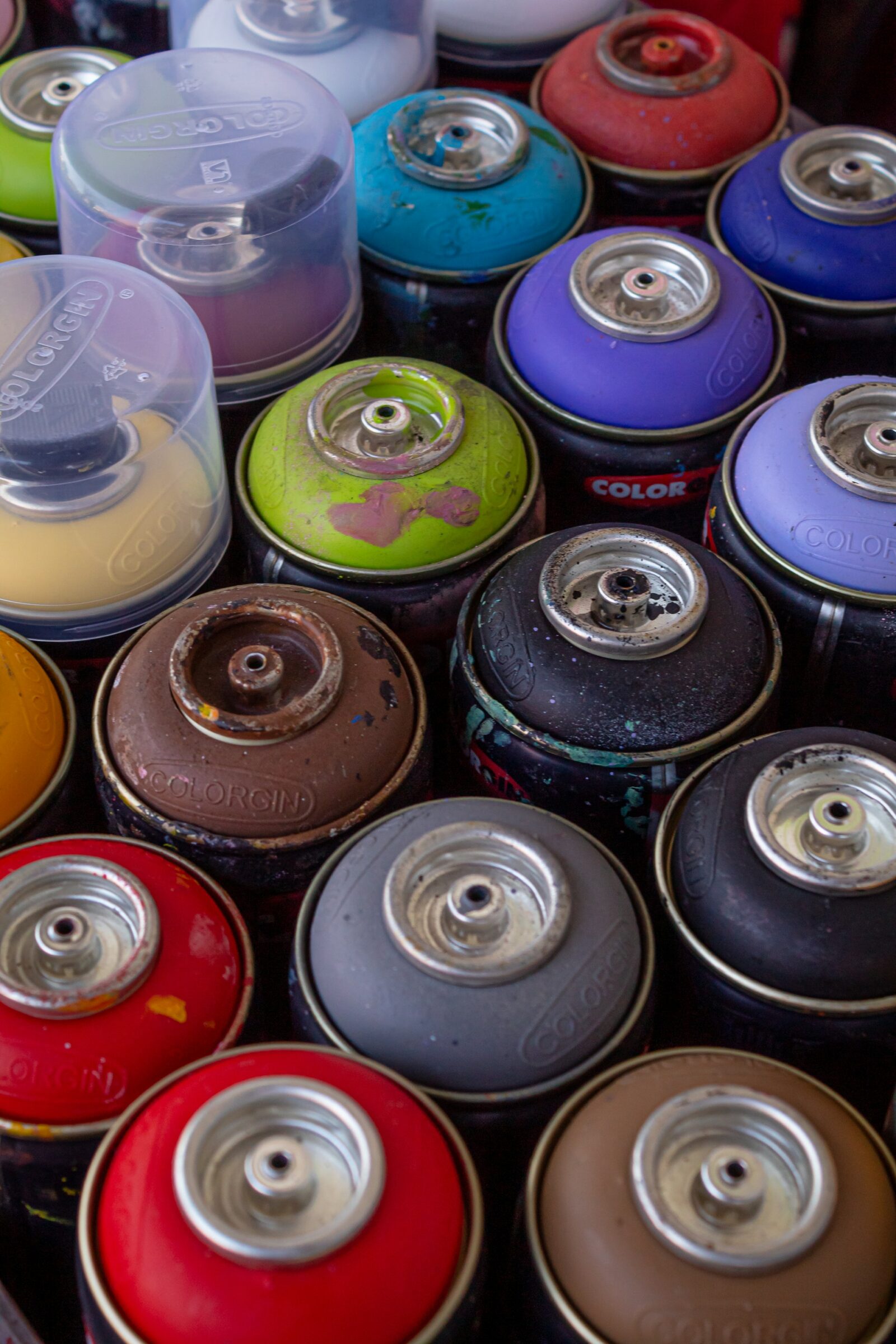 Cleanup
Although you might not have thought of this, cleanup after a painting project can also add up to the overall cost. However, unless you're not painting your home by yourself, this is not a problem. Professionals usually make sure to leave the house clean by disposing of waste and debris. In certain cases, you might have to pay an extra $20 to $50 per ton for dumping waste into a landfill. 
Types of paint and finish
The type of paint you use also factors in the overall cost of painting your interiors. For instance, if your interiors are made of wood, you should go with an oil-based paint. Whereas, for a vinyl siding, acrylic latex will work best. The pricing range will also differ based on the type of finish or paint. 
Oil-based
Oil-based paint has a smooth texture and looks great on trim, woodwork, windows, doors, etc. Its average cost per gallon is around $20 to $70. 
Although it takes longer to dry, oil-based paint provides a good coverage with just a single coat. Many homeowners prefer this type of paint as it is stain resistant and has superior adhesion. However, if it is constantly exposed to the sun, it might crack and turn yellow. Keep in mind that oil-based equires mineral spirits for cleanup and special procedures for disposal. Painters usually charge $13 to $15 per sq. ft., so you can calculate the overall price based on the area of your house. 
Latex-based
Latex-based paints are perfect for metallic and non-metallic surfaces as it provides a glossy finish. It's not subject to chalking, yellowing, or fading and also dries up real quick. Compared to oil-based paint, it emits less fume and can be easily cleaned up soapwater. However, latex paint isn't ideal for wood surfaces as it might cause the wood to swell or contract. Typically, a gallon of latex-based paint will cost you about $20 to $50. 
Semi-gloss
This type of finish is best suited for kitchens and baths as it is super easy to clean and does not stain. Depending on the brand and quality, the price of semi-gloss finish can range from $12 to $80 per gallon. 
High-gloss
High-gloss finish comes in more or less the same range as semi-gloss. It's usually applied on doors, trim, and cabinets. This type of finish is highly durable and easiest to clean. It's super shiny and reflects light which is why it is not a good choice for interior walls. 
Matte
Flat or matte finish comes in the no-shine category and looks great on walls and ceilings. It provides full coverage and the most pigmented. Matte finish is ideal for bedrooms, study rooms, and other interior spaces with less traffic. One disadvantage of matte finish, though, is that it is tough to clean up. So, it's better not to paint your kid's rooms in matte. A gallon of matte finish will cost you ​​$20 to $50. 
Satin
Satin has a velvety texture and a lovely shine that can brighten up high-traffic areas like the kitchen, chair rails, living room, and even bathrooms. Besides its amazing texture, the finish is also easy to clean. A drawback of satin is that it can sometimes reveal application flaws, like brush stroke marks. If you're looking to paint your walls in satin, it will cost you around $25-$60 per gallon.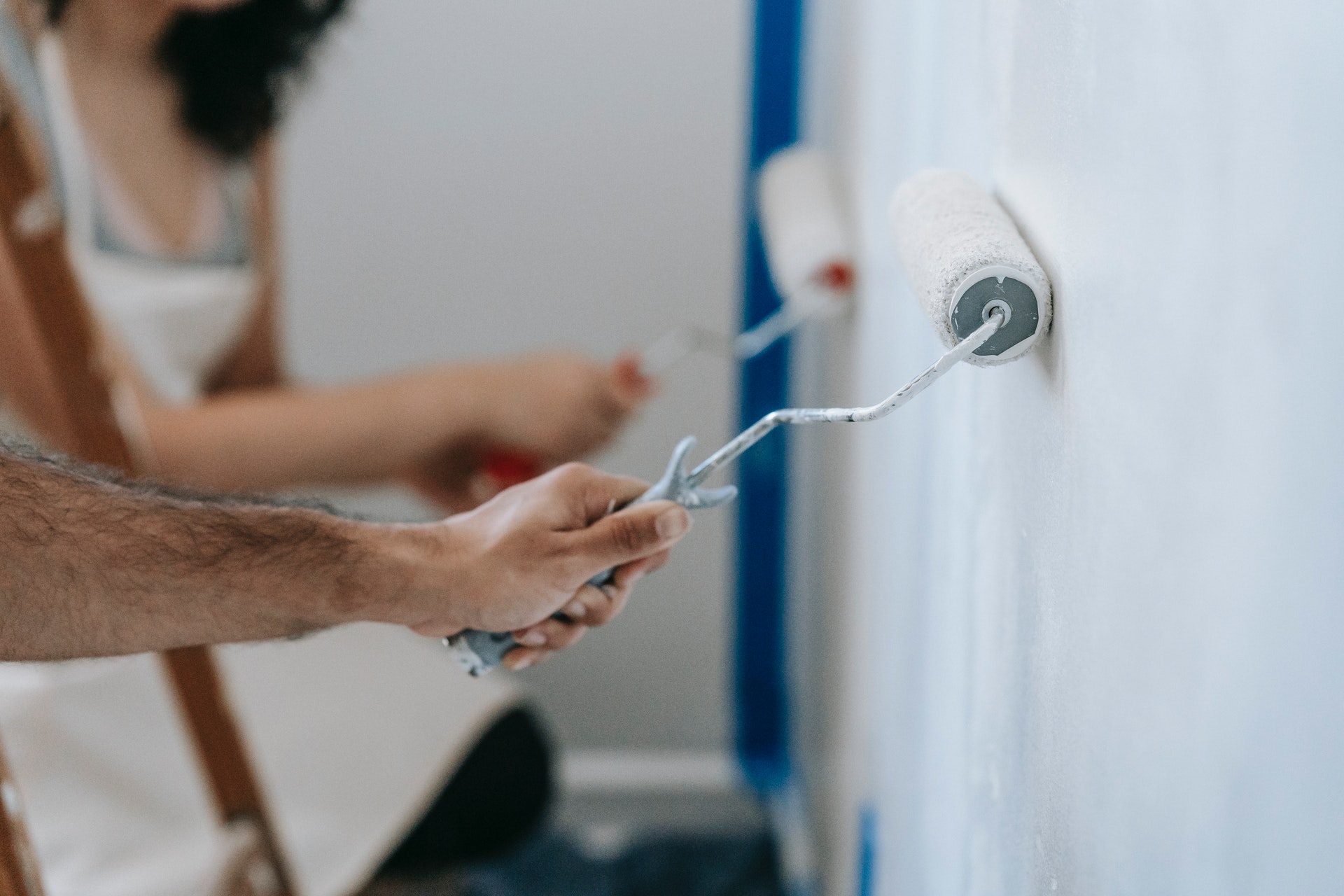 Cost of exterior painting
When we say house painting, it can include the exteriors too. The cost to paint a home exterior typically ranges between $5700 and $10,000. But the prices will vary depending on the area and height of your house. For instance, a two-storey building will require more time, supplies, and cost to paint than a single storey house. 
The average price for painting starts at around $3 to $4 per sq. ft. Depending on the area of your house, you can calculate the overall cost. Below is a comprehensive chart listing the cost variations for different areas of space. 
Types of Exterior
When you decide to paint your home's exterior, its overall cost is also determined by the type of exterior. Different materials entail different levels of prep work, paint texture, and coverage needs. Potential repairs might also come into the picture. To help you figure out the cost of painting, below is a cost guide for painting different types of exteriors. 
Aluminum or Metal Siding
If your exteriors are made of metal, it's suggested that you clean the siding before applying any paint. In case the siding is damaged, it must be repaired or replaced and the surface has to be etched with acid. On average, painting metal or aluminum siding can cost you anywhere between $400 and $3500. The variations will depend on the area of your home and repair charges, if any. 
Brick
As brick is a porous material, it requires more paint for full coverage. You also need to apply primer so that the paint adheres to the surface. The average price range for painting a brick surface starts at $2.5-$4.5 per sq. ft. 
Wood Siding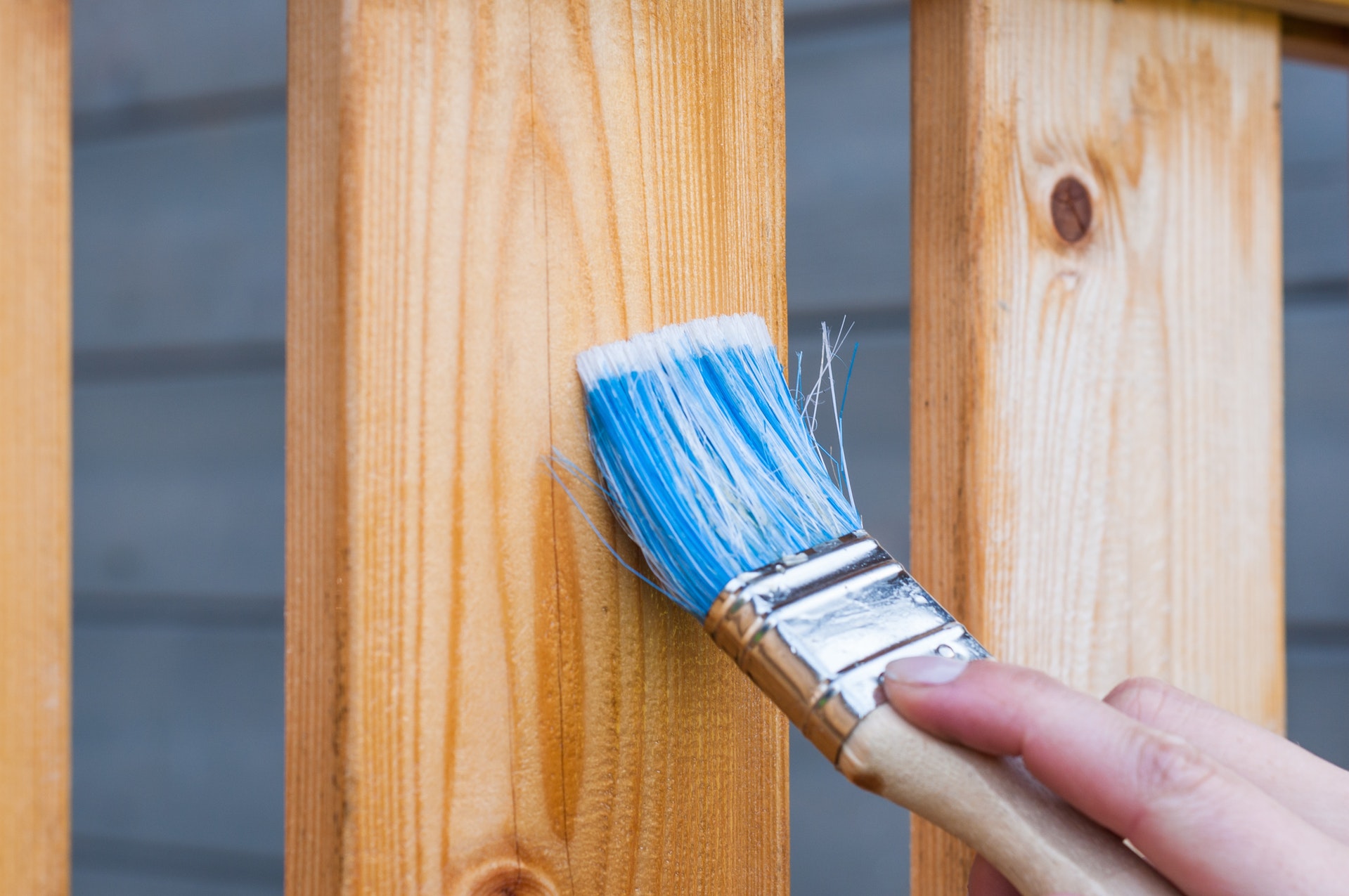 Painting wooden exteriors is comparatively cheaper but it requires proper maintenance as it is vulnerable to natural elements. Ideally, you must repaint wood siding every 5 to 10 years. The paint charges start at $1 to $3 per sq. ft. Overall, you can expect to pay anywhere between $700 and $3000, depending on the size of your home. 
Vinyl Siding
Vinyl exteriors are easier to paint and doesn't require replacing the siding unless it's badly damaged. All all other types of siding, vinyl should also be cleaned before applying paint. Painting charges for vinyl is quite affordable, starting at $0.5 to $2.5. 
Stucco or Plaster Siding
Plaster siding requires extra work like caulking and cleaning along with a larger amount of paint to cover the surface adequately. As the prep work takes up a lot of time, labor cost might be high for stucco or plaster siding. The average painting charges run from $1.5 to $4 per sq. ft.  
Concrete Siding
Like wood and brick, concrete is porous and hence requires a primer Expect to spend between $500 to $3,000, or $1.20 to $2.70 per square foot, to paint a concrete exterior. Porous concrete typically needs a primer to help the paint adhere, so $2 to $7 per square foot may be a more accurate estimate. If the concrete needs to be stripped, the price per square foot may double. If the concrete needs to be repaired or resurfaced, the price is usually around $3,000 to $5,000 per 1,000 square feet.
Repaint vs Fresh Paint
A new coat of paint usually requires 1 to 2 coats of putty, primer and at least 2 to 3 coats of paint. This can increase the paint cost per sq. ft. It costs an average of $1.5-$3.5 to paint an interior wall. But if you include ceilings and trims, the price will increase to $3-$4 per sq. ft. 
However, in the case of a repaint, the prices will be relatively low, starting from $0.5 to $3 per sq ft. Repainting a house will require a touch up with putty and primer along with 1 or 2 coats of paint. If your existing paint is of a higher range or with a luxury finish, it is suggested that you pun the walls before repainting to cover up the undulations. 
Hiring a Professional vs DIY
Painting a house might sound like a fun DIY project but most homeowners underestimate the actual effort that it takes. If you have the necessary equipment and prior experience, you might as well do a great job. But if you aren't experienced, house painting could feel more like a task than a fun activity. Besides, an uneven or streaky coating can reduce the curb appeal of your dwelling. Besides such mistakes,  there is also the risk of incuring physical injury from climbing ladders to reach the ceiling. 
To avoid such mishaps, homeowners choose to hire certified professionals. Depending on the size of your house and prep work or repairs, a painting project could take a few days or a few hours. DIY-ers usually take 2-3 times longer time than most professionals do. Moreover, if you hire a contractor, you need not worry about cleaning up later. The average labor charges run from $25 to $100 per hour. Expect to pay an extra $200 to $300 on materials and equipment. 
Tips to save money on the cost of room painting
Going by the price considerations above, it is clear that painting your house is a major expenditure. One way to cut down on costs is to do it yourself. But that isn't always feasible. Below are a few other tips that can help you prevent unnecessary expenditure on house painting.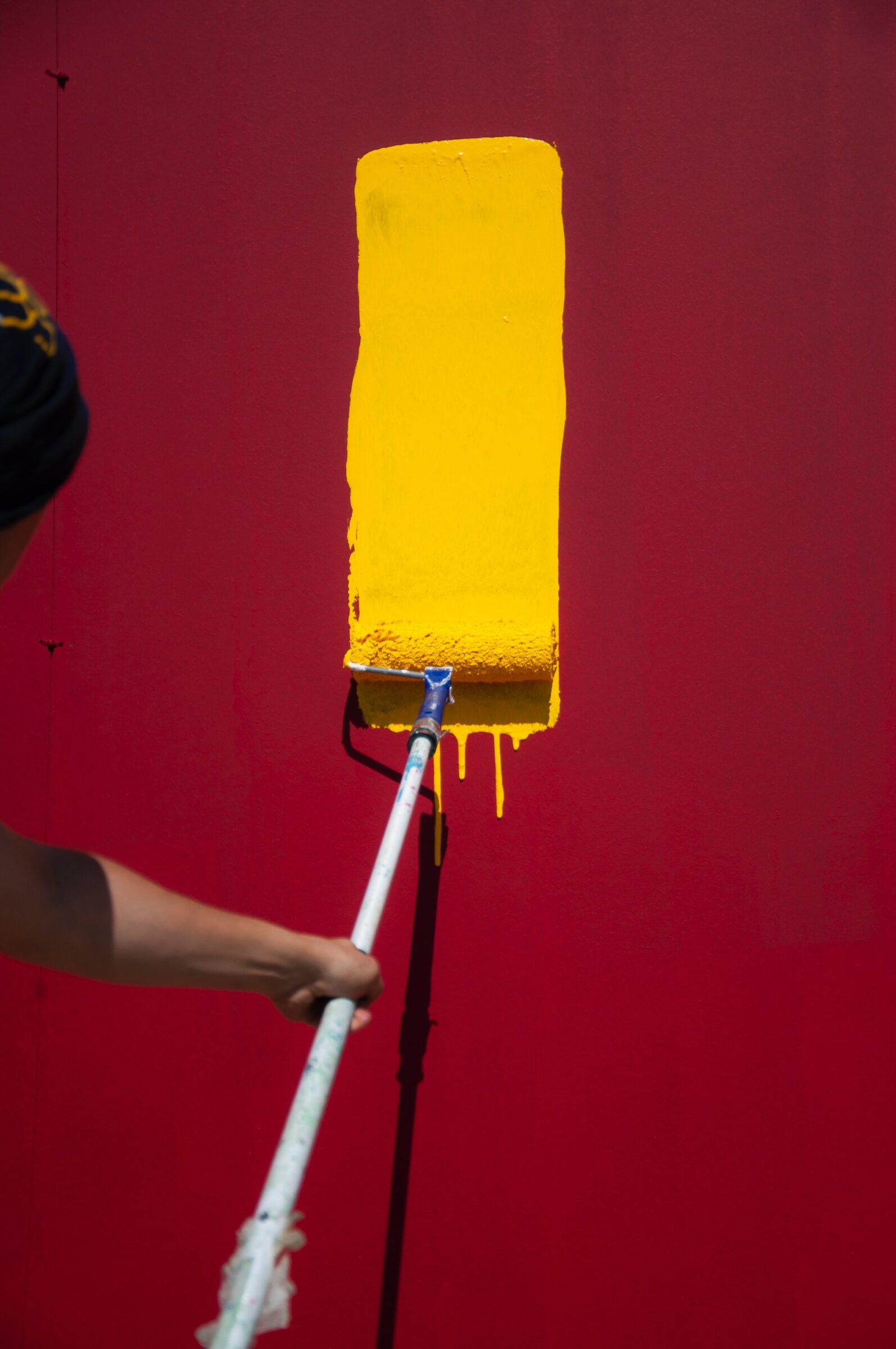 Choose a shade that's similar to the exisiting paint. You need apply too many coatings of paint and primer and thus can save a lot. 

Avoid darker shades of paint as they usually require multiple coats, making you spend a lumpsum on the supplies. Another downside is that darker colours fade faster than lighter shades. So, the frequency of repainting is also high. 

Talk to multiple contractors to get their painting estimates so that you can pick one that matches your budget.  

You can also save a lot on the labor cost by doing some prep work like caulking, sanding, minor repairs, scraping, etc. by yourself. 

Make sure you get the quote and work agreement as per the labor and time required for the project. In case you've already done the prep work, don't let the contractor charge you extra for that. 

You may keep supplies like rollers, brushes, ladders, paints, etc. handy and subtract that amount from the quote. 
Final thoughts
Although you can choose to paint your home yourself, it's usually a better idea to hire a professional. The best thing about hiring experienced painters is good quality work with a guaranteed warranty. We hope our comprehensive cost guide helps you make an informed decision the next time you decide to paint your house. 
FAQs
What type of paint is best for interiors?
Emulsion paints are most preferred for interior walls, as they are water-based, odour-less and dries quickly. This type of paint also contains a very low level of volatile organic compounds. 
How much does it cost to paint a two-story house?
A two-storey building will cost up to 50% more to paint than a one-storey building. The painting price for a double-storey house can range from $3,000 to $6,200.
How often should I paint my house?
The frequency of repainting a house depends on the type of material. Ideally, wood exteriors require more maintenance that any other material. You might want to get it painted every 3 to 7 years. On the other hand, brick can go without a repaint for about 20 years. Newer materials like cement fiberboard last for 10-15 years without a repaint.