Should I Have a Shower or a Tub in My Bathroom or Both?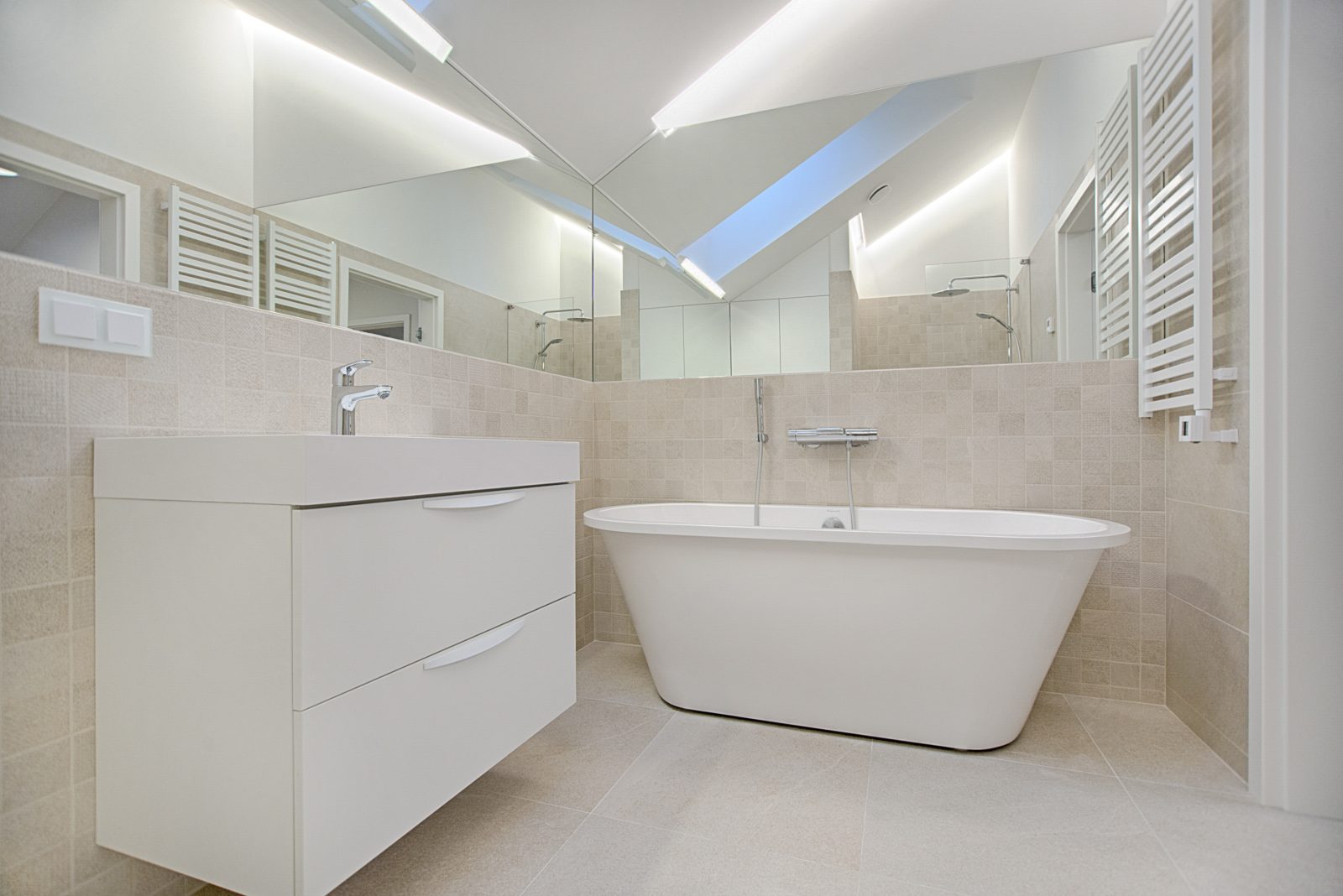 The journey to bathroom remodeling can be quite perplexing.
A host of questions and confusion keep tapping our grey cells as we walk down this path. Bathroom remodeling is an expensive project and once done, there is nothing you can do to retrace the steps.
Once you have hit the start button, a number of questions related to the bathroom design come up. For instance, a dilemma commonly shared among most homeowners is whether they should opt for a shower or a tub in their bathroom or both.
But let's face the fact:
Whatever change you plan to bring about as a part of your bathroom remodeling, none will impact the overall layout like bringing in a shower or a tub. Deciding between the two is not a cakewalk considering both the fixtures share a number of common features.
Also adding a modern contemporary fixture in your bathroom like a tub or a shower is going to impact the resale value of the property differently.
So, what do we choose?
To answer this question, we must delve into a few pros and cons of having either of the two fixtures in your bathroom.
It might be a handful to know the variety of these fixtures before we get started. Tubs are available as free-standing, walk-in tubs, claw-foot, alcove tubs and, soaking tubs. Showers, on the other hand, come as walk-in showers, custom showers, neo-angle enclosure showers, etc.
Tubs Are Cheaper to Install Than Showers
The cost of installing a tub in your bathroom will run between $400 to $8,000, whereas a shower will cost anywhere between $450 to $10,000. Standard bathtubs and shower stalls (enclosed with doors or curtains) are cheaper, while whirlpool tubs and walk-in showers are priced high. You can expect to pay $4,500 on an average for the installation of a whirlpool tub whereas installing a walk-in shower will cost you $6,000 on average.
Showers Take up Less Space
If you have a small bathroom, bringing in a tub is going to make your bathroom seem even tinier. A standard shower stall or walk-in shower takes up only nine square feet on average, whereas a standard-sized tub uses up roughly 13 square feet of space. When you replace the tub with a shower, you end up saving valuable space which can instead be used to incorporate luxe versions of showers like a walk-in shower.
Showers Are More User–Friendly
People with mobility issues find it quite tough to get in and out of a tub. On the other hand, with a shower, they only need to either open the door or the curtain or simply step in, as in the case of a curbless shower.
Additionally, showers come with a number of supportive features such as grab bars on the walls and benches that give them an edge over tubs.
Tubs Are Essential for Home Resale
A substantial number of buyers show a penchant towards a bathroom with a tub. For these individuals, a master bathroom must be equipped with a bathtub for that luxe aspect. Also, those with children or the ones looking to expand their families prefer tubs to showers.
Showers Use up Less Water Than Tubs
It is estimated that a low-flow showerhead uses about 17 gallons of water on an average for an eight-minute shower. This implies that if you can manage to keep your showers under the time limit of 12 minutes, you will end up using much less water than a tub, which will consume anywhere from 25 to 40 gallons of water in case of a standard tub or 80 to 100 gallons in case of a whirlpool tub.
Is It Feasible to Have Both a Shower and a Tub in the Bathroom?
Instead of hanging on to the idea of choosing between a shower and a tub for your bathroom, why don't you ask yourself if you prefer to have both? And why not? This will be the ultimate style statement…or should we say, the showstopper of your new bathroom.
The next thing you will probably be wondering is where on the earth are you going to conjure up space for both. No worries, there are plenty of ways to make the concept work irrespective of the size of your bathroom.
Choosing the Design Layout
One of the options is to have the shower within the tub which works well in case of small bathrooms. If this idea doesn't appeal to you, consider having both separately but in the same space. Get a glass partition to demarcate this zone from the rest of the bathroom.
Also, consider installing a small tub in the bathroom with a shower in the corner in continuation of the tub for a chic look.
In large bathrooms, consider placing the tub inside a spacious shower and you get to enjoy the best of both the worlds!
Pay Attention to Waterproofing
Waterproofing is a must in design themes where you have both a shower and a tub in the same space. This includes a careful selection of the drain, tiles and other stuff.
Typically, built-in tubs are much simpler to install besides being more waterproof compared to freestanding tubs. Make it a point to waterproof your walls as well and you can have tiles that go up to the ceiling.
Tips for a Shower & Tub Combo Style in Your Bathroom
A glass-encased shower with a tub right next to it inculcates a spa-like experience in the bathroom. Transparent glass also creates a fluid transition between the shower area and the rest of the bathroom. Additionally, a bench with small shelves on the wall of the shower spells pure luxury.
Get a shower enclosure that shares space with a tub and has a steam generator too. Now, enjoy the luxe ambiance of your very own steam room. Soak in the tub or relax under the shower as your mood takes you.
A round shower brings in the glamour element in the bathroom. This with a tub in the same bathroom space takes the style quotient up by notches.
Making the Final Call
Before taking the big step, delve into the intricacies of both the fixtures, the cost factor, your lifestyle and then make the decision. Careful planning at this stage will go a long way in enjoying your investment in the future.