Home » Top Home Updates That Pay Off
Top Home Updates That Pay Off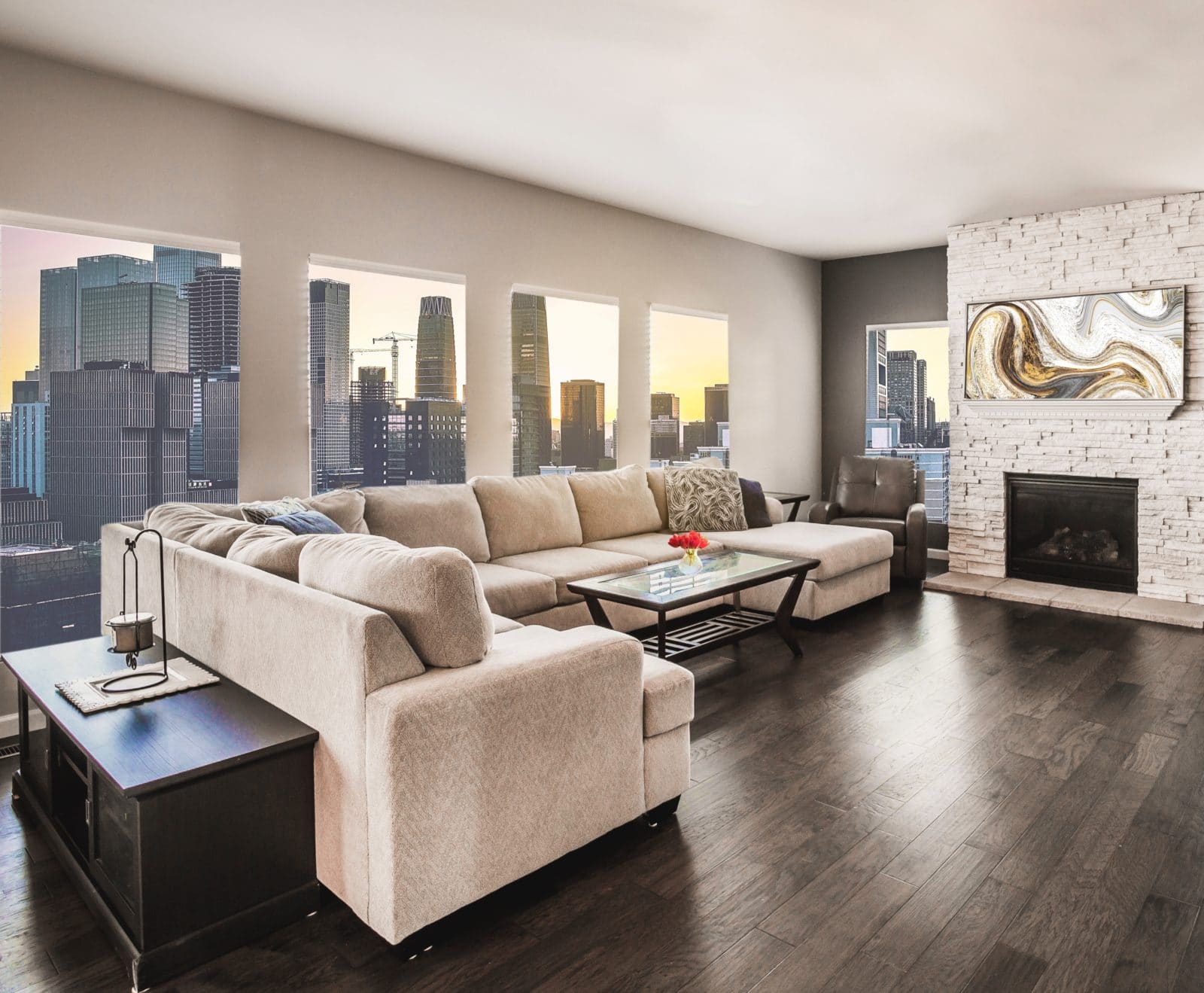 Remember buying your first house and the feeling of walking into a new room that you designed?
The happiness that you get after contributing to making a house YOUR home stays with you forever. The satisfaction of seeing your creative expression in the walls of the place is indescribable for most of us.
But emotional value aside, home improvement projects do provide a financial value too. They have to right? After all, they cost thousands of dollars and are not something you can undertake every day.
When it comes to home updates, different updates provide different aesthetic value and ROI. Whether it is that granite countertop in the kitchen or your favorite color of paint — they all serve a different purpose.
If you are left-brained (like us!) and believe in solid stats before you make a decision, keep reading on… because these updates are not only aesthetic but will add a handsome amount to the resale value of your house too.
1.   Bathroom Remodel
It's safe to say that bathrooms are one of the most-visited areas of a home and also one of the most valuable ones. When you remodel a bathroom, whether it is a major remodel or a minor one — it is almost guaranteed that you'll recover the cost of the update when you sell the house.
On average, updated bathrooms provide upwards of 90% in increased return on investment. So, for a bathroom remodel which costs around $25,000, you are more than likely to receive an updated resale value of over $20,000. Not a bad deal at all, right?
2.   Kitchen Remodel
I don't think anyone will argue when we say kitchens are the soul of a house. But its importance does mean that it requires an overwhelming amount of maintenance too.
So, when it comes to updating a kitchen, it is something that pays itself off in the long run. For many buyers, a kitchen is often the deciding factor and rightfully so. Any update in the kitchen, right from new appliances to big structural changes can help you recoup up to 81% of your remodeling costs.
A kitchen remodel will also help you unload the house much faster. After all, nobody wants a house with a refrigerator the size of a dinosaur. Think about it, would you settle for an outdated kitchen when buying a new home?
3.   Adding A Deck
While the previous improvements are focused on the interiors, there is no denying that updating the exterior of your house will be a valuable upgrade. A simple pressure-treated wooden deck can help you recoup even 100 percent of your costs; although a deck addition averages at 80% on the ROI scale.
If you are afraid of major changes, a wooden deck or a patio is a great way to upgrade your house's exterior without any major structural changes too.
4.   Fresh Coat Of Paint
You'll be seeing green after painting your home in a new color.
It is no surprise that a fresh coat of paint can make your house go from old and dull to new and fresh. But that's not the best part.
 The best part is:  Not only is it relatively cheaper to upgrade, but it can also pay itself off over 100% with the new value. The only catch is that the color shouldn't be highly unusual or it will not bring out the true potential of the update.
5.   Window Replacements
Now you may be wondering, how important can new windows be?
Turns out, quite a bit. Old and damaged windows, especially with old sidings, are a big turn off for prospective buyers. What's supposed to let in the fresh air, drives people away.
So if you have the chance to update it — with over 76% recoup value, this is a window of opportunity that should be acted upon at the earliest.
6.   Landscaping
There is something about a beautifully landscaped garden which is really easy on the eyes.
Incorporating a natural element like landscaping improves the overall 'first impression' for the potential buyer.
If this is your first time doing it, Relax!! There is a lot of room to play with when it comes to landscaping. Try various colors and heights, different flowers and plants — the opportunities are endless. Take your time and enjoy it.
Just remember to keep it neutral and maintain it regularly, and this will surely raise the value of your home.
7.   Replace Vinyl Sidings
When it comes to making your home look prettier, there is one simple fix: Remove the vinyl sidings and replace them with manufactured stone veneers.
Not only are they good to look at, but they also leave a positive first impression. With the replacement costing roughly around $8,000, and the ROI being over 97% — there is no reason you shouldn't do it.
8.   Basement Remodel
If you, like most people, use your basement as an additional storage room or simply don't pay attention to the design — the average 90% ROI might change your mind.
A basement remodel doesn't have to be extravagant; it just has to be functional enough to add a higher value to the house. A wet bar with furnished flooring alone can do wonders for the value of a house.
9.   Central Air-Conditioning
Want to drive up the value of your house while cutting down on energy costs and saving the environment?
 Install a central air-conditioning system or HVAC unit in your home. Not only is it highly energy-efficient, but it also isn't an eyesore like most window units are.
The average cost of installing central air-conditioning is around $10,000 with an increase of 10% in the value of the overall house. Great deal, right?
Making the Final Decision about Home Improvement
Before finalizing your home updates and thinking about the increased market value of your home, do not forget to do your research.
The ROI is different in different parts of the country; so it is best to set your expectations accordingly. See your budget and choose projects as per your requirements. Rest assured, as these home updates will help increase the value of your home and pay themselves off in one way or another — they are all good options to consider.