Home » Statement Lighting Ideas That Will Give Your Home A Major Upgrade
Statement Lighting Ideas That Will Give Your Home A Major Upgrade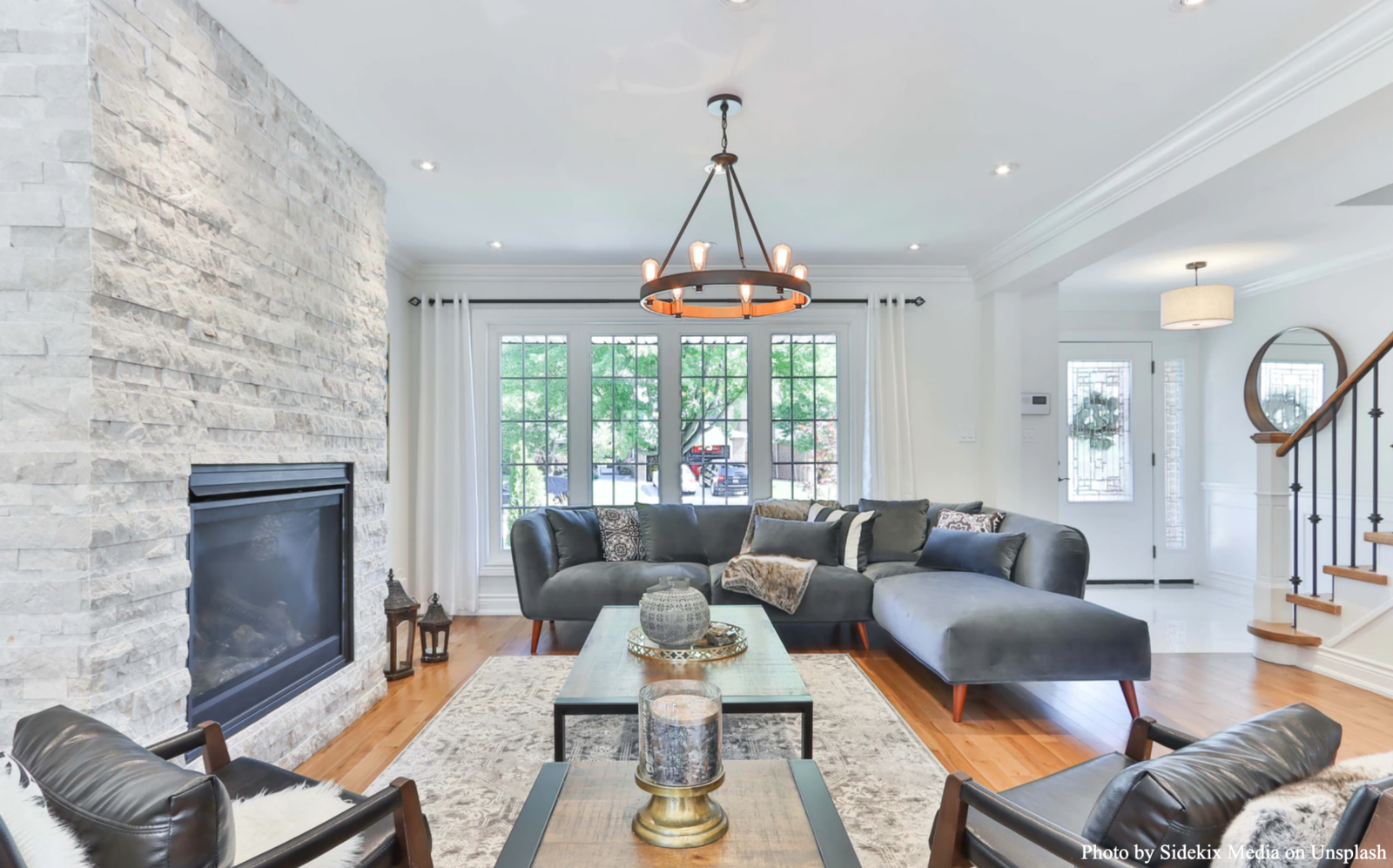 Statement lighting can come in all sorts of styles and sizes. However, one thing is sure: your guests will spot it! Whether you have a breathtaking chandelier or a pair of eye-catching pendant lights, excellent lighting can change a room in the same way that a brilliant statement piece of jewelry can bring a lovely ensemble together.
Factors to Consider
When looking for a few appropriate statement lighting ideas for your home remodel, here are three things that you must keep in mind.
Style 
Lighting fixtures that make a statement are a fun way to add to the aesthetic of your house. They're a fun way to bring in some color, texture, and drama to the room. 
You can use them to give a little glitz and glam, a dash of contemporary flair, or a more rustic feel. Statement lights are the ideal method to bring your dream designs to reality. 
Functionality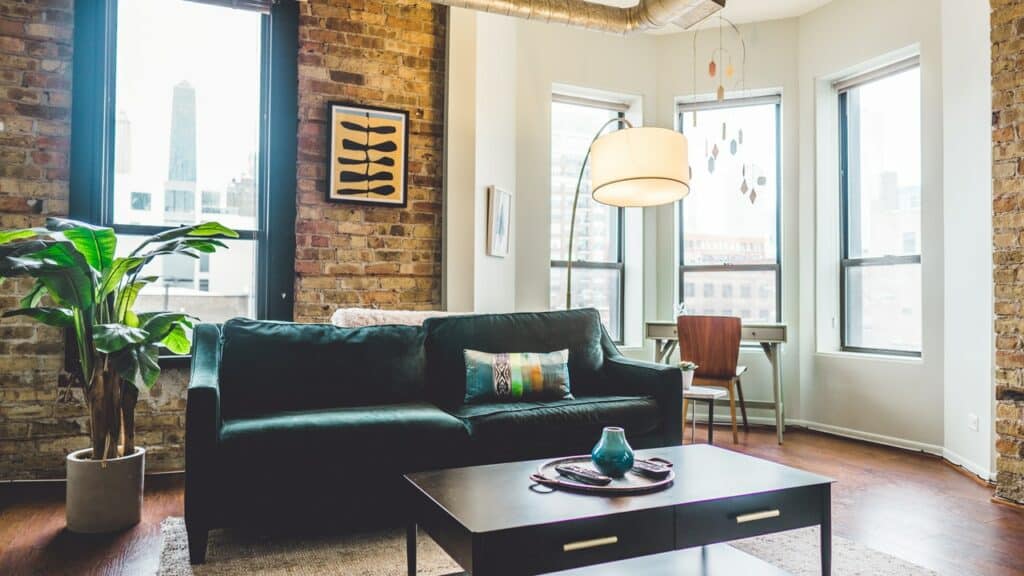 It's crucial to think about the area you'll be adding the lighting. Understanding where the light will go might help you calculate the dimensions of the fixture and the amount of light you'll require. 
You should also consider the additional desk or floor lamps you'll be using. If you want to be able to dim the lights, consider how much direct sunlight the area has and the room's layout. However, keep in mind that larger rooms require more lighting than smaller rooms. 
On the other hand, installing a lighting fixture that doesn't produce much light will not be an issue if the kitchen has plenty of natural light. However, if there isn't much natural light in the room, make sure to layer your lighting and use light-emitting overhead fixtures.
Majestic chandeliers are ideal for a larger space. They're warm and comforting, and they let in a lot of light. A wall lighting fixture or smaller statement piece works nicely in tiny spaces like the master bedroom, where you might like more subdued lighting.
Design
Everything in design has a functional purpose, but that doesn't mean your fixtures have to be understated or invisible. Don't be scared to use a dramatic and bright light! Simply ensure that the item blends in with the rest of the design.
And if you've been hesitant to put something bold and eye-catching in the room, a statement light could be just what you need. It's a fantastic way to flaunt your sense of style and personality.
Lighting is an important part of creating the feel of a place, whether it's a softly lit, somber environment or one that's vibrant and lively. The fixtures must produce enough light in the space to allow you to see, but that doesn't mean they can't also be visually attractive. They can even serve as a work of art in the space – isn't that the cherry on top!
Statement Lighting Ideas
Now that we are familiar with the three basic lighting aspects let's look at a few must-have statement lighting ideas. 
Pendant Lights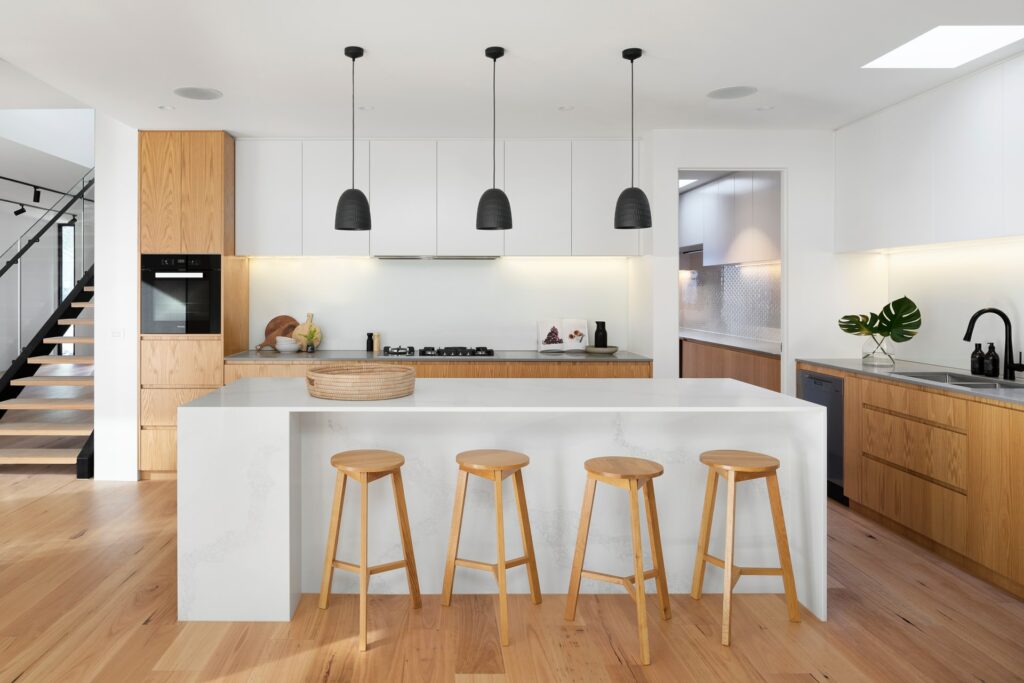 Task lights for work areas near the stove, under lighting to emphasize gloomy regions, and statement lighting to generate oomph are the most effective kitchen lighting ideas. The delicate pools of light created by a trio of pendants above a kitchen island definitely fall into the latter category, and the addition is great for a kitchen remodel project.
Pendants come in as many designs as delicious dinners, ranging from smoked glass to rustic enamelware, so choose something that goes with the rest of the decor.
For an eye-catching centerpiece, an enormous, dramatic crystal pendant is well worth the investment. You can pick a piece that features hundreds of strands of unique crystals and attractively refracts light all around space. Furthermore, playing around with shades to project light in unique ways is one of the joys of lighting, so don't be hesitant to try new things.
Alternatively, you don't have to be frugal when choosing statement lighting ideas for a room; layering is the secret to any good plan. Instead of adhering to a solo pendant light, create a pleasant glow in the living room by pairing a ceiling fixture and floor lamp for task lighting and a table lamp for evening illumination.
LED Strips
For the home interior designer, LED strip lights have created an entire world of possibilities. These long-lit ribbons are easily fastened with a double-sided sticky backing and can be used anyplace; they're also battery-operated, so there are no intrusive cables. Outline any architectural details, such as alcoves, tray ceilings, or wall recesses to create a luminous feature.
You can also use this statement lighting idea around your mirrors and shelves. Mirror lights offer a minimalist aesthetic with their on-trend circular shape, beveled edge, and backlight while performing many tasks. 
Moreover, mirror lights are ideal for tiny areas since they free up wall and ceiling space while giving the illusion of more space. They're also wonderful for doing make-up!
What better way to show off your prized possessions than on your stylish lit shelf? Under-shelf lights are a creative two-in-one alternative that is ideal for a home office as they can also be used as a reading light. It also creates an ombre appearance on any wall.
Add The Right Lamps
Tabletop lighting, which includes anything from bedside lights to reading lamps, is an important component of the bedroom remodel. A cottage lamp or stained glass design may be appropriate for more classic themes, while a retro-inspired globe light may be appropriate for more contemporary rooms. 
Consequently, if you have a dim corner, a huge arc floor light will provide ample illumination. For instance, you can place one over the couch for reading, watching Netflix, or simply conversing with the company. You can even mix and match the finishes — we adore the copper, but for a more dramatic look, you can go with steel or black too.
Alternatively, oversized lamps are a great statement lighting idea if you combine functionality with elegant modern design. Moreover, some even prefer Himalayan Salt lamps for that much-needed zen. Himalayan salt lamps will be the next game-changer in zen lighting, according to experts. 
Why? They can help ease your mind and help you relax. These odd lights generate a warm glow thanks to a gentle pink pigment. This helps in making them ideal for cozying up a coffee table or creating a tranquil environment in a bedroom.