Home » How to Arrange Furniture in a Small Living Room Easily
How to Arrange Furniture in a Small Living Room Easily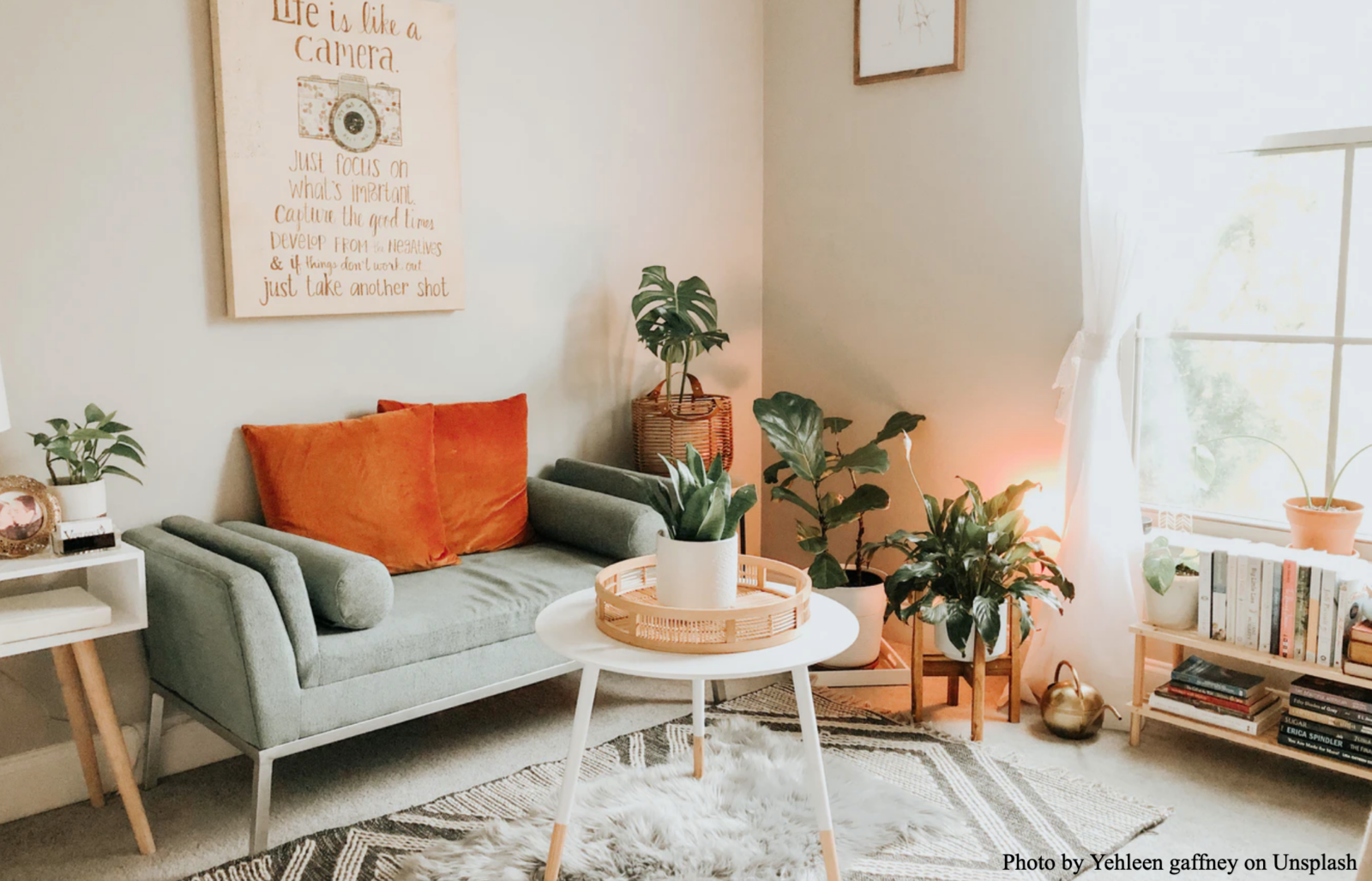 Figuring out how to arrange furniture in a small living room can be difficult. However, as shocking as it seems, small living rooms are often easier to decorate in contrast to larger ones, especially on a budget.
Further, the main fundamental rule to decorate a small living room is similar to a larger one. You have to choose furniture that fits the space and try not to squeeze in too much.
Here are some tips that will help you to arrange furniture in your small living room in the right way to create a cohesive layout that feels cozy, stylish, and looks great.
Pick or Create a Focal Point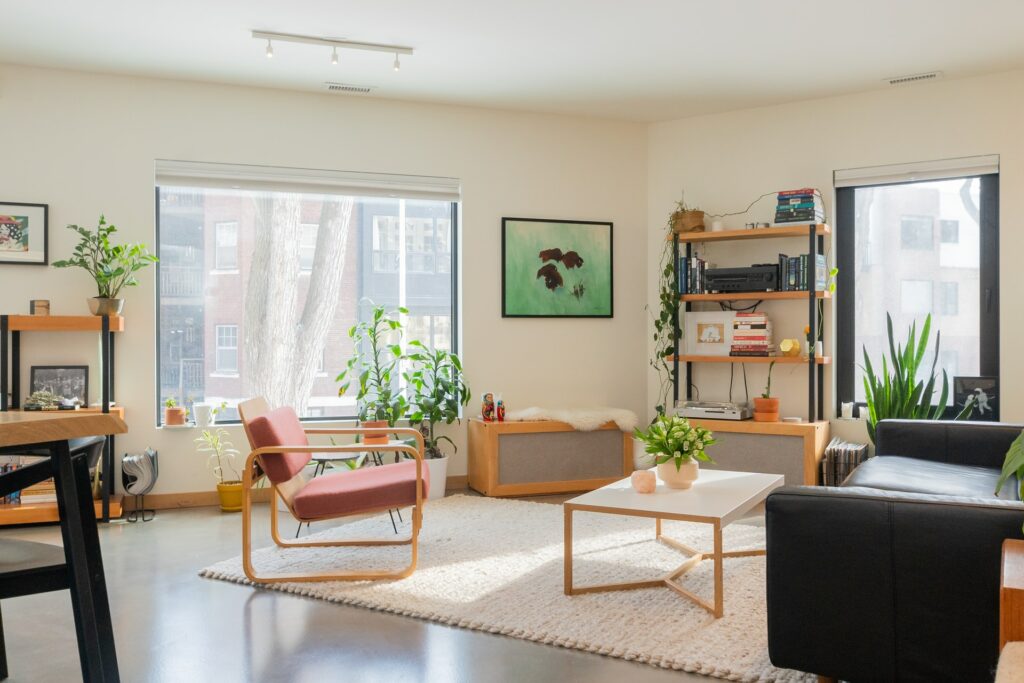 Every space, whether large or small, needs a focal point to pull the eye. It is a dominant feature that captures the attention and pulls you in, no matter how you view the room.
This can be an accent wall, a sofa, a large window, or a stunning piece of art. Further, this gives you a base from which to work when arranging your furniture in a small living room.
Consider the Visual Weight of the Furniture
Visual weight is not necessarily related to the size or actual weight of the furniture. Alternatively, it refers to how you perceive the weight of the piece.
For instance, a sofa with legs that aren't visible and appears to sit on the floor completely has more visual weight than an equal-sized or larger sofa with tall or thin legs.
The type of material used to construct a piece also affects its visual weight. A solid wood coffee table has excellent visual weight than a glass-topped version.
Stick to a Neutral Palette
Neutral is the absolute best color palette to make a space feel larger than it actually is. Moreover, one cohesive palette that blends well helps a room feel more open because there's nothing to distract attention as you view the area.
Cut the Clutter
Admittedly, if there's one thing that will create the illusion of more space, it is decluttering. In fact, it can make a room feel wider in seconds.
Make sure you keep your room neat and organized by removing toys, plants, knickknacks, and other unnecessary items, and your space will immediately feel bigger and more pleasant to be in. With essentials and accessories neatly arranged and out of sight, the space will feel orderly and open. A cramped room full of belongings takes up space, making it feel disorderly, busy, and small.
Therefore, try and keep the floor as clear as possible. Also, it is most of the easiest ways to maintain a sense of spaciousness.
Use All the Tricks of the Trade
Designers use all kinds of tactics to make a space appear larger, and you can also use them. From letting in lots of natural light to using mirrors for enlarging the space visually and taking advantage of a tall ceiling to enhance the open feeling, there are several options to make a room feel more open.
Light Up Your Small Living Room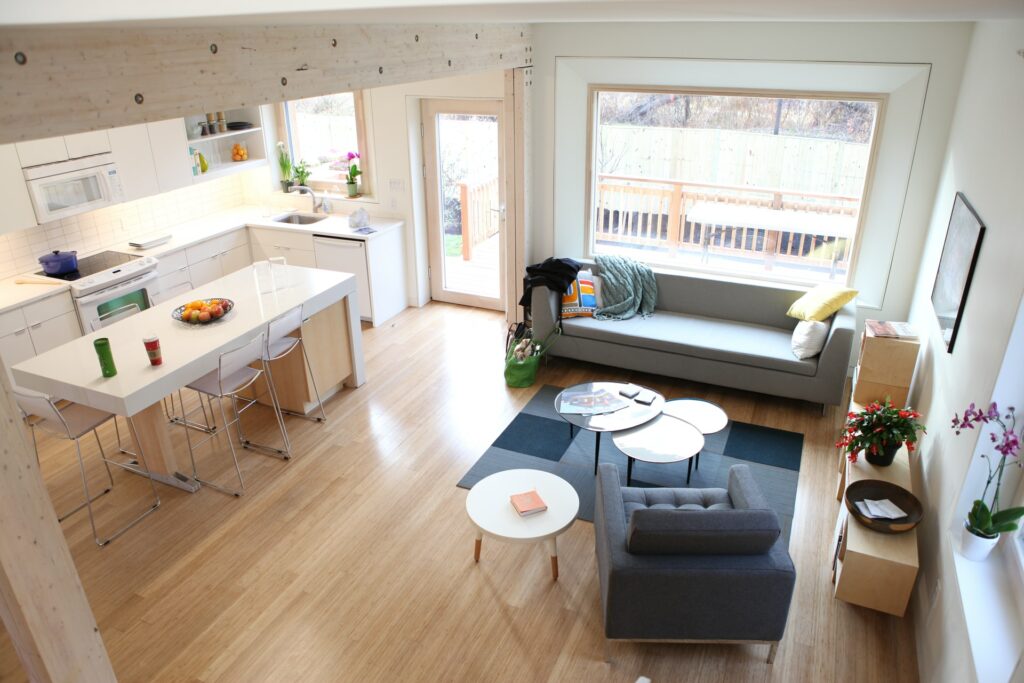 Light helps to brighten up a space immediately, so first, allow any natural light to stream indoors by taking down thick, dark window coverings. 
You can use sheer window treatments or install white wooden blinds or shutters to let the natural light flow into your room throughout the day while simultaneously modernizing your traditional home. 
Further, wide horizontal slats help the illusion of a more expansive room. However, dark corners can make a room appear small and cramped, so position a table or floor lamp in a bare corner to expand the area visually. At the same time, recessed ceiling lights can illuminate an entire room without taking much space. 
Scale Down the Furniture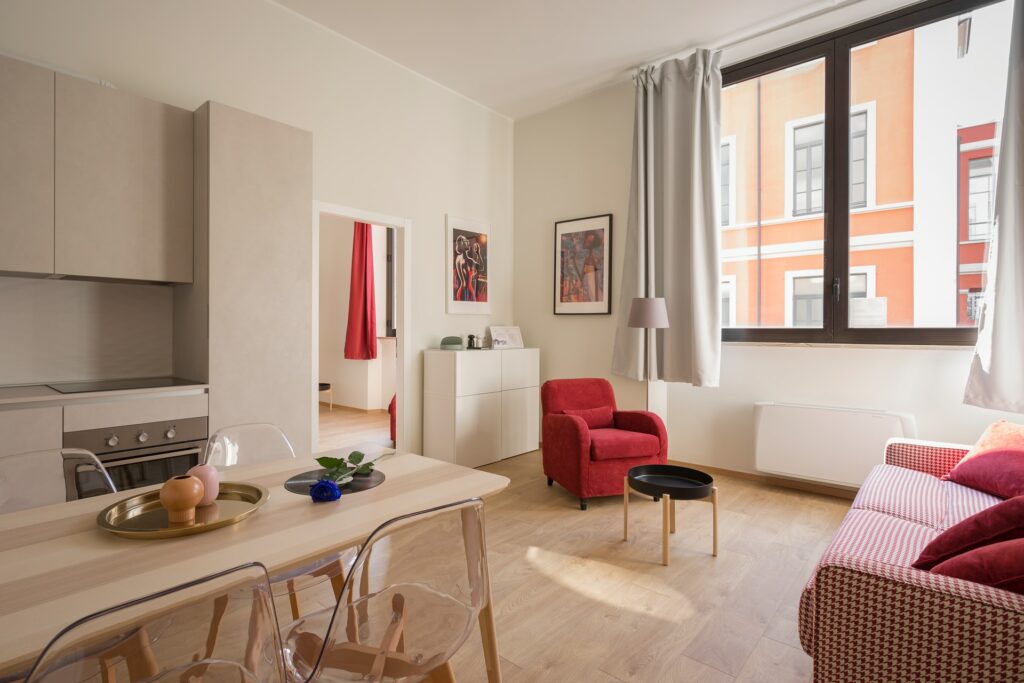 Although a large sectional sofa is comfortable for a number of people to snuggle in, if it is big and bulky, it can overwhelm the living room and make it feel small. Minimal furniture is one of the top living room design trends.
Make sure to choose pieces that fit with the scale of the room and aren't overstuffed. If you are set on having a sectional, perhaps one with fewer parts or a lighter visual weight will work.
However, if it is not just the sofa either, any piece of furniture that appears too large in a room will really make it feel smaller.
Skip the Sofa
No rule of thumb says you must have a sofa in the living room, and many people may be more comfortable with a couple of big armchairs and a daybed or chaise lounge.
This can be an excellent choice if the small space is challenging for other reasons as well, such as inconveniently located pipes or vents or lots of add corners that make furniture replacement more complicated.
Consider the Traffic Pattern
Before choosing a living room layout, consider how people regularly move through the space. If there is a constant flow from one side to the other, it would be best to arrange furniture to go around and not through the conversation area.
Make Full Use of Corners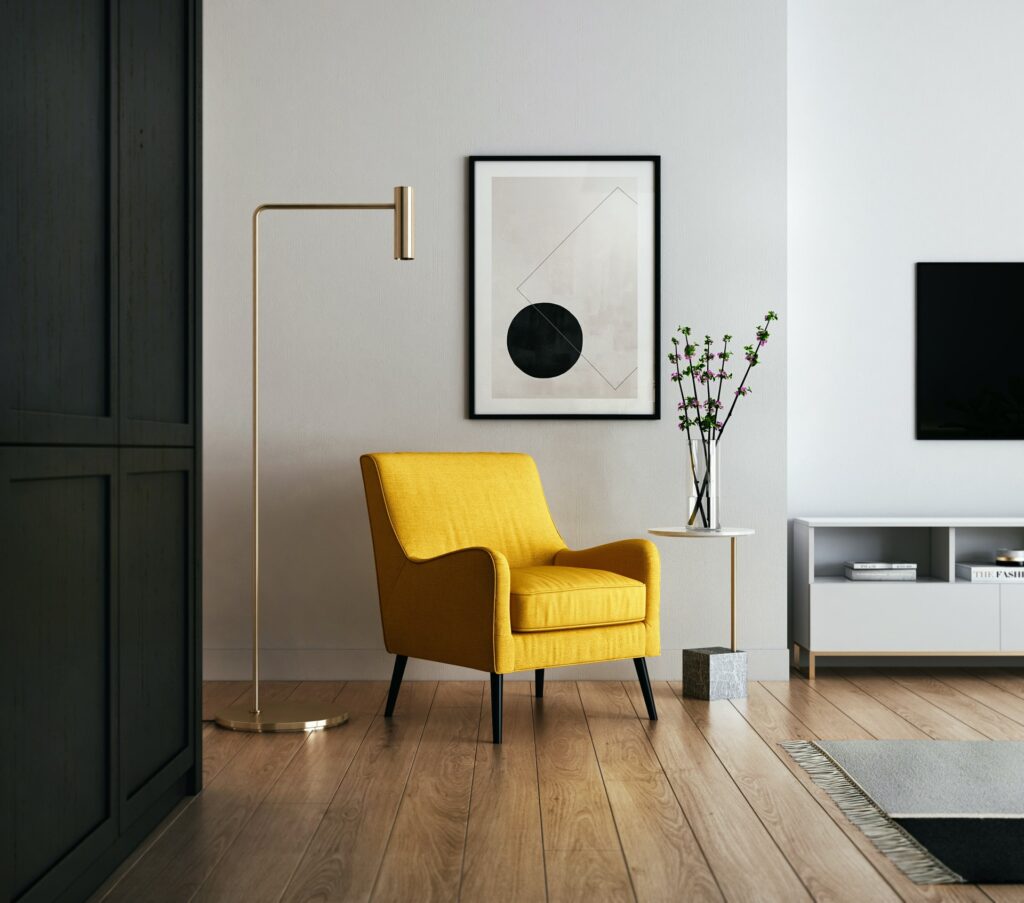 If a corner setting dominates your living room, ensure to make the most of it. Instead of using furniture, you can also use it as a storage space for your living room.
A small sectional sofa can also work in a corner, but so do other styles, particularly when paired with a corner table and armchair. As a result, this moves the largest piece to the corner out of the central area.
Choose Multifunctional Pieces
When space is less, getting the most out of the pieces you have is important. Choose items that have hidden storage or can serve more than one function.
A large ottoman can double as a coffee table and provide extra seating as well. Moreover, special space-saving furniture can be a console all day and at night be extended into a dining room big enough to sit your family for dinner.