Outdoor kitchens are all about fun, whereas, in indoor kitchens, all you think about is its functionality. Outdoor kitchens are much more than a place to cook. There is an emotional connection to it. You can easily implement tons of small outdoor kitchen ideas, which are unique, fun, and memorable. There are many things to do in there more than just cooking.
You can also host barbeques, have a potluck, enjoy a large family gathering where everyone can cook, and have fun amidst the pretty settings with these useful tips.
It doesn't matter if you have a small backyard or a big one. All you have to get is a little help with portable and pre-fabricated products for outdoor cooking and dining.
Things to Keep in Mind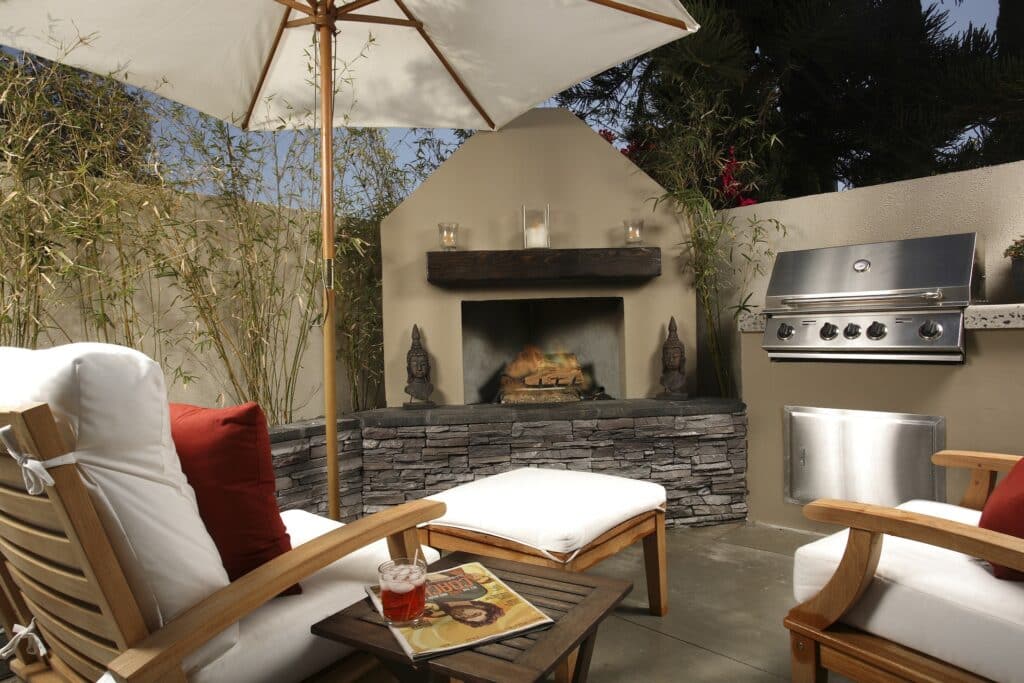 Size 
There are a few things that you should keep in mind before designing your outdoor kitchen. The first thing is the size of the area on which you want to build your outdoor kitchen. You should take proper measurements and plan the layout accordingly. Do not buy things which are too large for your outdoor kitchen.
Budget
The next thing is the budget. You can easily find ideas for outdoor kitchens that are suitable for all types of budgets. You should also keep in mind the things which you will use in the future. Do not buy unnecessary items that will prove useless afterward and think from a long-term perspective.
Creativity
When you're thinking about small outdoor kitchen ideas, you need to use some creativity. To properly design a small outdoor kitchen, you will have to include a grill or cooking counter, a storage space, sink, fridge, etc. For those elements, you will require plumbing, electrical supply, and gas.
 And if you think that you have to install everything permanent, then you are wrong. You can even try portable storage and appliances to fold and move it, and then use it whenever you want. It can be either for a celebration or festival or even a cozy backyard picnic.
 To design an outdoor kitchen of your own, here are some small outdoor kitchen remodel ideas that are you can apply to your backyard and experience the fun it has:
Outdoor Oven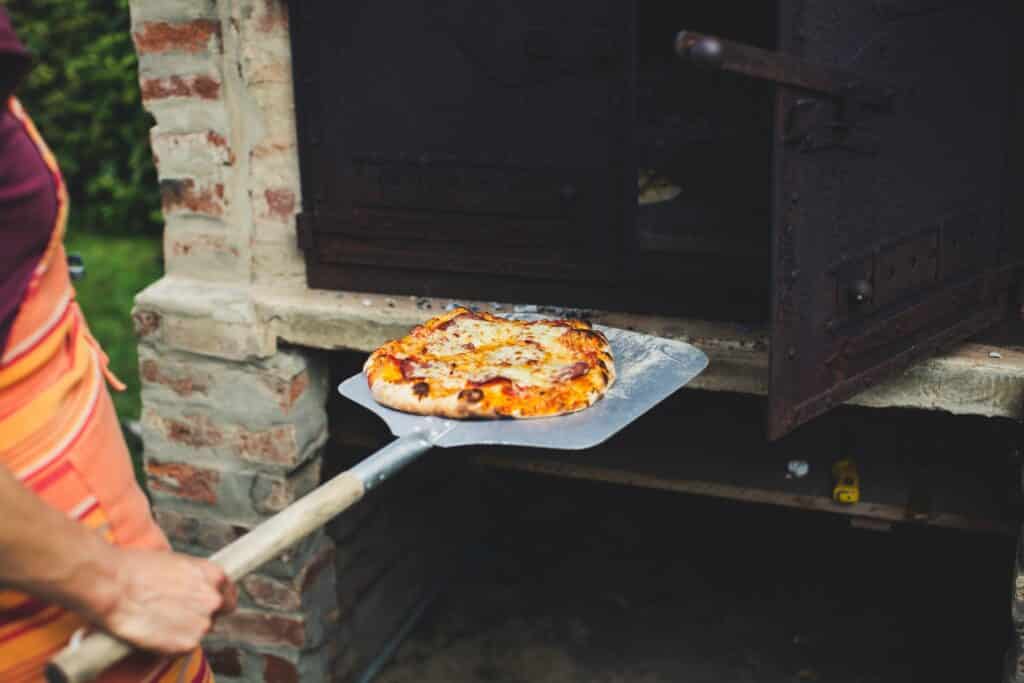 Want your outdoor kitchen to be minimal? You can't just build a wood-fired outdoor pizza oven in your backyard. You don't need any shelter for that if you don't have any. Near the pizza oven, arrange foldable chairs and tables, and that will do it all.
Farmhouse Feels
Oh, so you have a shelter buildup in your backyard? Let's give it a farmhouse look using wood pallets. You can install storage cabinets, gas top, grill as you like, and remember to give it a wooden theme under the shelter. That will create a cozy kitchen corner with a complete farmhouse feels that too in your backyard!
Use Cabinets
If you don't have much space in your backyard then, what you can do is make your wall a kitchen. How? You can build a cabinet attached to the outer wall, and into that, you can put the barbecue, wood, grill, utensils, etc. And then when you don't want to use it, you can close the cabinet, and your yard will go back to normal.
Tin Kitchen
How about showing your DIY skills for this outdoor kitchen remodel? You can use the tin used for making a shelter to design the whole kitchen, including the roof. You can extend the rooftop for the seating arrangement. This is one of the most accessible small outdoor kitchen ideas to execute.
This arrangement will suit best as when it rains, the drops falling from the tin roof look beautiful falling. Though it is not ideal for the summers, tin gets heated, which will not be suitable for spending a whole afternoon there.
Drawer Kitchen
When you talk about a portable kitchen for the outdoors, you have to think about the drawers and accessibility. In each drawer, you may have a foldable appliance and furniture. When you want to use it, take the drawer and assemble it to create an outdoor kitchen, which can fit easily in your small backyard.
Crates and Planks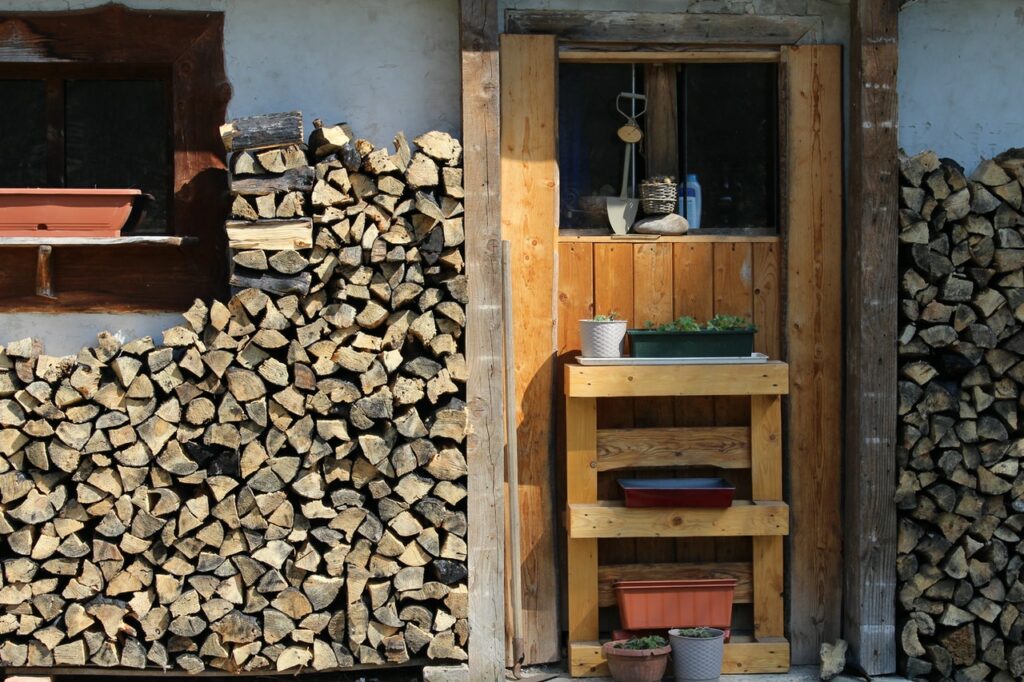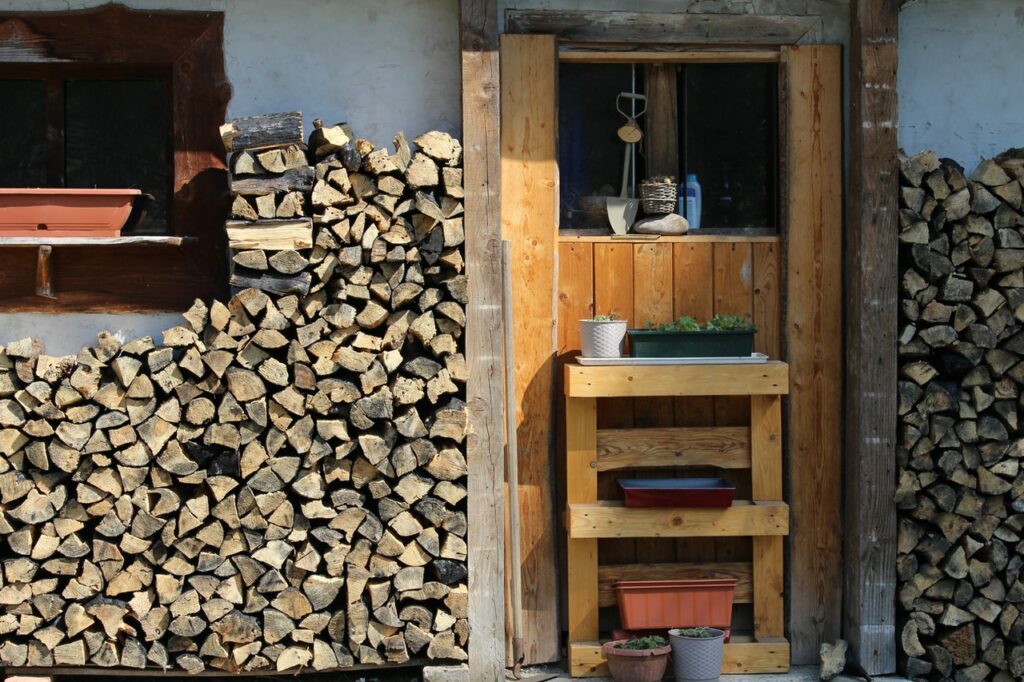 Another one of these interesting small outdoor kitchen ideas is to build your food prep station using wooden crates and some wooden planks. Make a table out of the wooden planks, and below that, you can keep the cooking equipment and the foldable chairs and tables. Install some hooks on the wall and then on that, hang some wooden crates to it to create a storage area.
Front Door Outdoor Kitchen
How about turning your home entrance into a temporary kitchen? You can make your usual kitchen appliances portable, and then whenever you make up a mood to have a Barbecue or a grill outside your house. Not just that, you can shift them out of your front yard, and there you have an outdoor kitchen.
You can arrange the seating and cooling appliances as you wish to create an outdoor kitchen. It does not need to buy or building of any different types of equipment or accessories.
Not So Outdoor Kitchen
If you have a kitchen window that opens to your backyard, you don't even have to build an outdoor kitchen. You can use the appliances inside your kitchen and then serve the dishes to the people sitting outside to experience the outdoor kitchen.
 To have an extra effect, you can attach a table to the kitchen window to provide a kitchen table effect outside the house. That will give it a rich look even to the house. So if you are building a new home for yourself, try to have a kitchen window that opens to the backyard.
Tent Kitchen
Setting up a tent, for an occasion to experience an outdoor kitchen, seems very interesting, right? You can take out your barbecue station, chairs, and tables and set it under the tent. (Well, don't put the barbeque station inside the tent; that may cause some harm.)
Quick DIY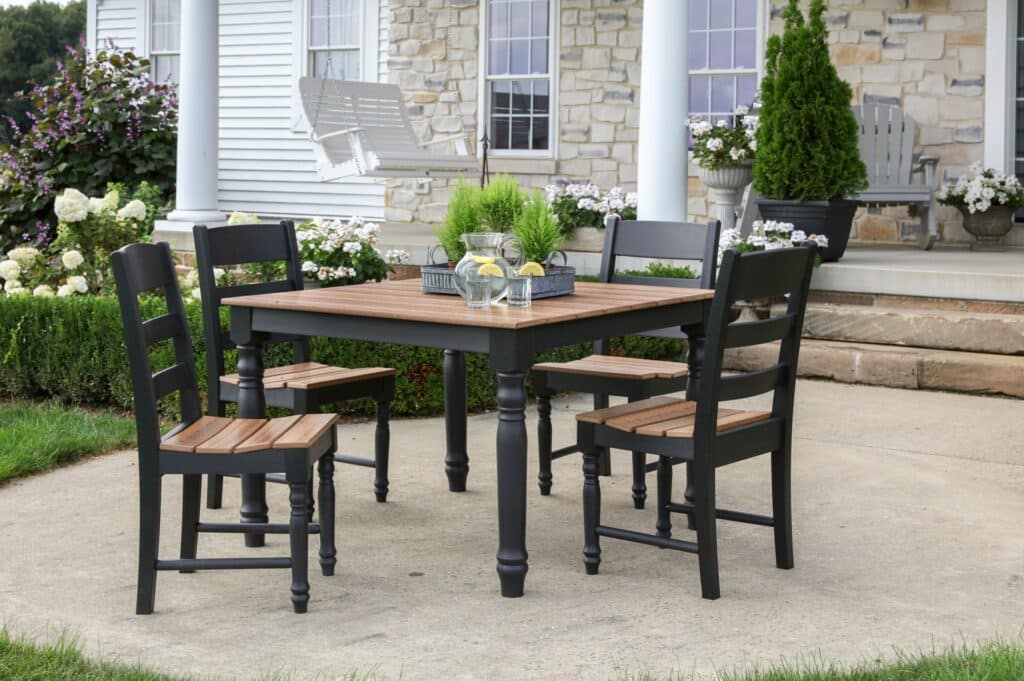 If you are running short of time and want a quick DIY idea, it's quite achievable. Even if don't have any appliances and equipment, you don't have to worry. Simply take wooden tables outside your house, and using hooks, hang the utensils above it.
You should also get the barbecue station or the grill set up beside those tables. Put the wooden blocks and spare utensils below those tables. This will easily make it look like an outdoor kitchen setup, which is quick and will look pretty.
That being said, it is not mandatory to make an outdoor kitchen only in the backyard, but you can also try it on your rooftop or the balcony, depending upon the space you have there and your personal preference.